Computers
Alexa Map View is only going to be available on iPhone
Key Takeaways
Amazon announced Map View, a new feature for the Alexa app that provides a layout map of your home with all your devices on it, enhancing smart home management.
Map View is currently only available on iPhone Pro models with lidar scanners, utilising an iOS SDK called Room Plan to scan and map the room accurately.
Android users will not have access to Map View in the immediate term since lidar hardware is not supported by Android devices; Amazon is focused on optimising the iPhone experience for now.
At its September Devices and Services event, Amazon announced a sweeping range of updates across Fire TV, Echo and of course Alexa. Looking to dominate the smart home space, one of the new solutions is called Map View. It's designed to give you a layout map for your home, with all your devices on it, so you can see where they are, rather than them just being listed as grouped into a particular room.
The new tech will only be available on the iPhone however, with Android users missing out on the latest feature that Amazon is going to offer. But it's also not all iPhone owners – because you'll need a Pro model to be able to take advantage of the new tech. The official list of supported devices includes the iPhone 12 Pro and Pro Max, iPhone 13 Pro and 13 Pro Max, iPhone 14 Pro and 14 Pro Max and the latest iPhone 15 Pro and iPhone 15 Pro Max.
But there's a good reason for that – all of those devices have a lidar scanner on the rear that can be used to map the room. This is fundamental to setting up the new Map View in Alexa, where you'll scan the room, with the lidar sensor pulling in the data that will place things like furniture, windows and doors in your room.
Charlie French, director of smart home at Amazon, told me "there's an SDK in iOS called Room Plan, which we use to be able to scan the spaces. It makes it as easy as possible for you to get a very precise scan of your house."
It's the Apple SDK that really unlocks the technology, combined with that lidar hardware on the Pro models. Going beyond that, Map View is only supported by iOS, so you could, in theory, sign in to your Alexa account on a friend's iPhone Pro and have them scan your home, then log out – and the Map View will then be available in the Alexa iOS app on your non-Pro iPhone or even your iPad.
When I asked about Android, French told me "Right now we're focused on making the best [experience] possible with the lidar on the iPhone." That experience looks unlikely to change in the immediate term, with lidar hardware not something that Android manufacturers have invested in.
The new Map View function provides a more intuitive way to view the devices you have in your home, and when setting up the feature, existing groups you have will fall into rooms for you to position. For example, if you already have a group called "kitchen", when you scan your kitchen, those devices will be made available for you to drag and drop.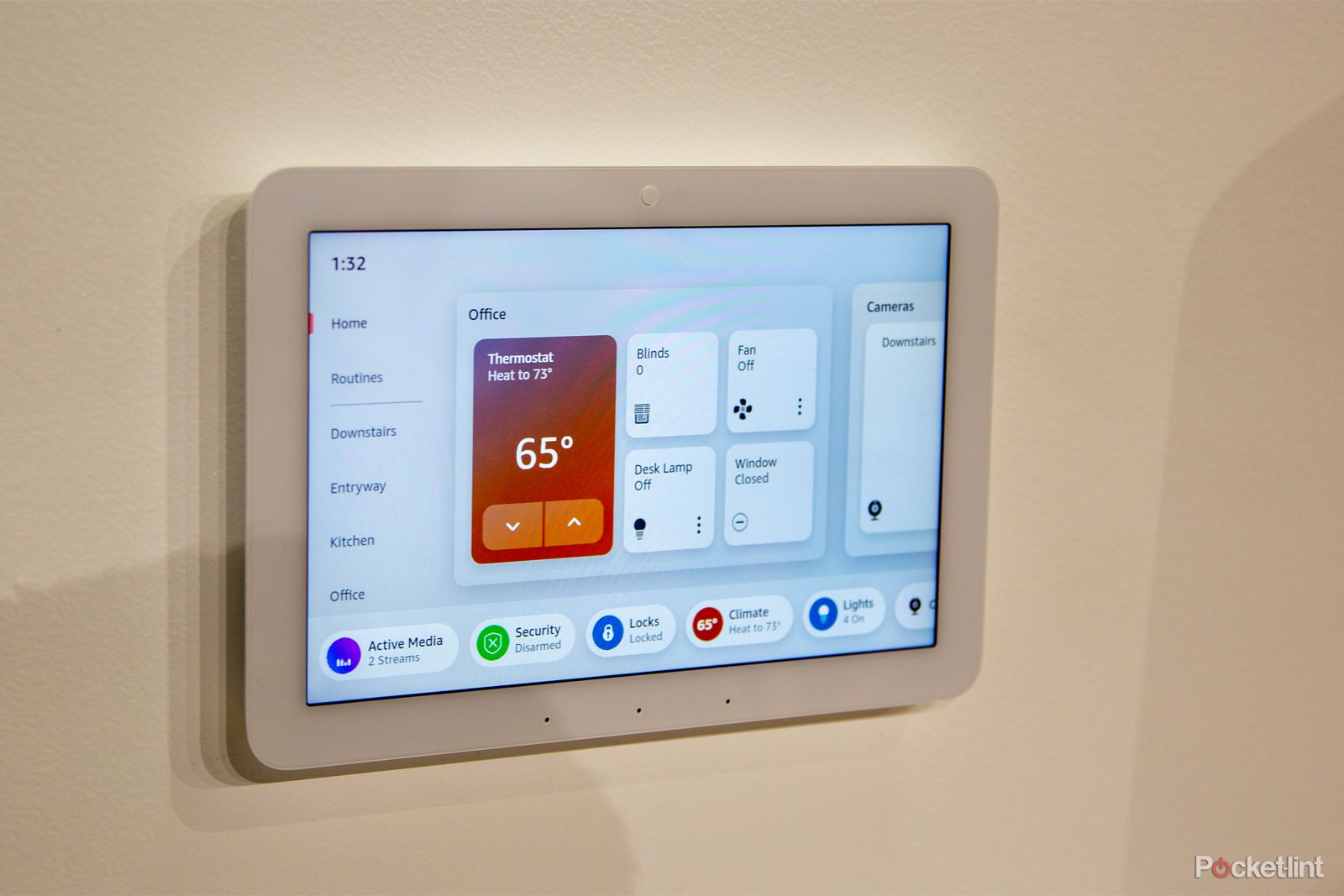 The Map View will exist in the Alexa app under the devices tab, replacing the slightly messy icons representing groups and devices you might have in your home. The aim is to make it easier to manage what you've got and where it's place, help you keep track of devices and make sure that devices you've placed in a room are working as they should.
Amazon also confirmed to me that the Map View will be coming to the new Echo Hub early in 2024 via an over the air update, providing a consistent view of devices across different Alexa devices.