Computers
Apple announced a powerful gesture coming to the Apple Watch Series.9 and Ultra 2; here's what it does.
Key Takeaways
The new Double Tap gesture on the Apple Watch Series 9 and Ultra 2 allows users to perform various actions with just one hand, making it more accessible and convenient.
Double Tap can be used to answer calls, take photos, scroll through widgets, and perform other functions without needing to touch the screen or Digital Crown.
While Double Tap isn't available yet, it will be rolled out in October with a software update. However, the accessibility version called Double Pinch has similar functionality on older Apple Watches.
Apple announced two new Apple Watch models at its recent September event. The Apple Watch Series 9 and Apple Watch Ultra 2 don't bring many new features, but the new Double Tap gesture stands out as one of the most interesting new goodies.
What is Double Tap on the Apple Watch, and is it worth upgrading to one of the new models to get it? Let's dive in and look at the Apple Watch models' most significant selling point, so you can decide whether it's something interesting for you.
What is Double Tab on Apple Watch?
Apple's new Double Tap feature lets you perform different actions by tapping your thumb and index finger together twice. You can use it to answer a call, take a photo with the Camera Remote feature, or scroll through your Smart Stacks widgets. While going hands-on with the Apple Watch Series 9, we tried the feature and found it to be "very fluid in use, with good response time and a natural feel."
Basically, it's designed to let you perform several key functions with your Apple Watch without needing to use your other hand to tap the screen or Digital Crown. It turns the Apple Watch into a one-handed device for several functions, which is excellent for both accessibility purposes and general ease of use. For example, with the Apple Watch Ultra 2, the company showed off a climber using the gesture to answer a phone call while their other hand was grasping the climbing hold. Would you answer a call while climbing a mountain, simulated or real? Probably not, but it got the point across.
How do you use Double Tap?
Right now, you can't use Double Tap on Apple Watch, whether you have a Series 9 or Ultra 2 or not, because the feature isn't coming for the launch of either watch. Instead, Apple has confirmed that Double Tap will roll out in October with a software update. It's disappointing since Double Tap is the main feature touted for the new watches. Thankfully, it's not too much of a wait, but it's still disappointing for someone who buys one of the new watches expecting the exciting new feature.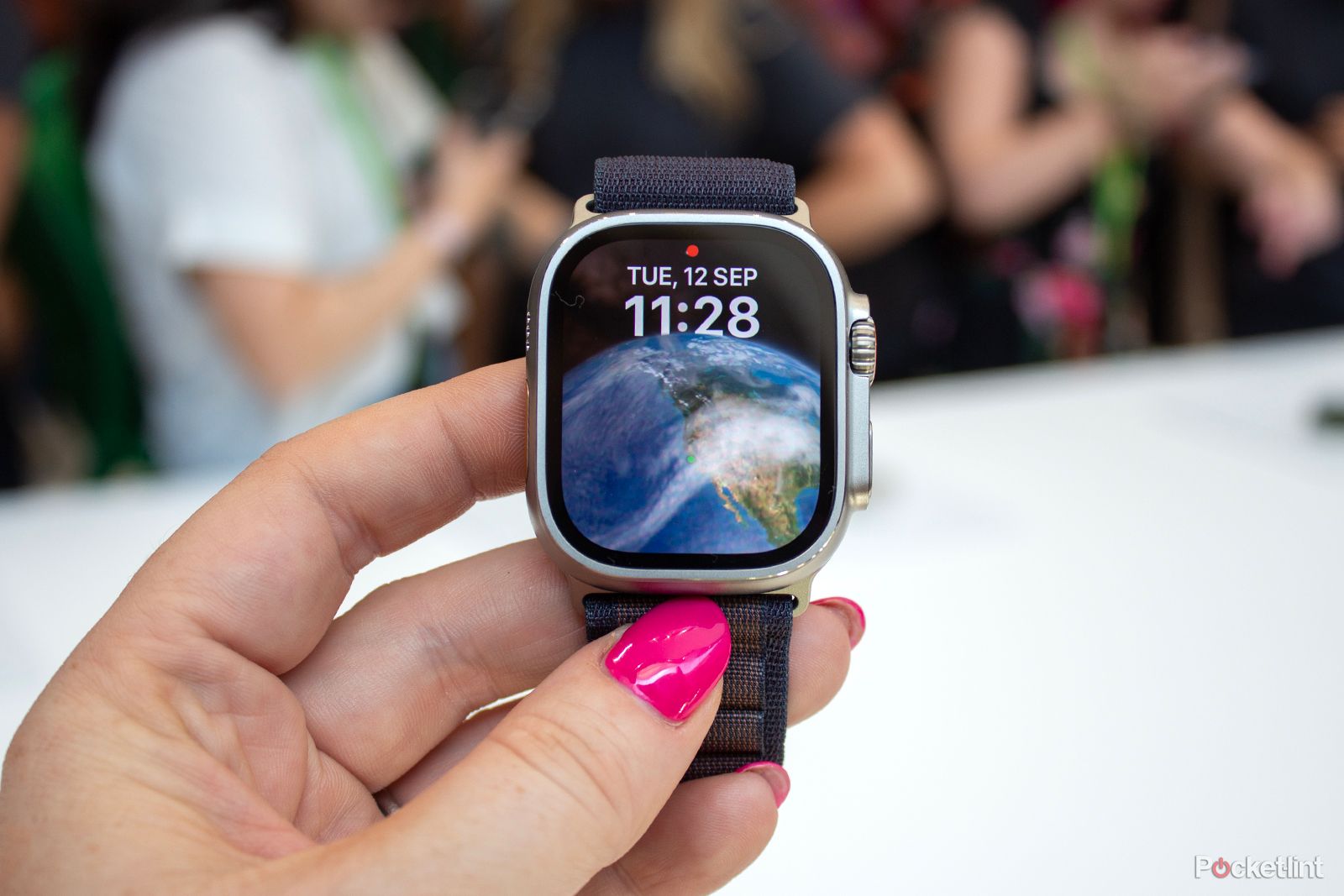 When the feature does roll out, using it will be easy. You tap your pointer finger to your thumb twice, and the Apple Watch will read the motion and perform the appropriate action.
What can Double Tap on Apple Watch do?
Double Tap can perform several basic actions on the watch without touching the screen. That means you only need one hand to perform these tasks on your watch.
Here are several things you can do with Apple's Double Tap feature:
Open the Smart Stack
Pause, restart, and dismiss the timer
Take a photo with an iPhone
Pause and play music
Start talk-to-type for text messages
Snooze alarms
Answer or end a call
Can you use Double Tap on older Apple Watches?
While Apple touted this as a brand-new feature, it's been around for a while as part of the AssistiveTouch accessibility features introduced to Apple Watch in 2021. However, it's called Double Pinch there, and the accessibility version isn't as baked into the device as Double Touch will be on Series 9 and Ultra 2. However, it allows you to perform similar functions, such as dismissing notifications.
To get the full version of Double Tap that Apple advertised during its event, you will need an Apple Watch with the S9 SiP, which is only on the latest Apple Watch Series 9 and Apple Watch Ultra 2. Still, it's nice that those with mobility issues who can't use two hands can still use the Apple Watch, thanks to AssisitveTouch.