Computers
Apple iPhone 15 Pro Max vs Samsung Galaxy S23 Ultra: What's the difference? 
Apple iPhone 15 Pro Max

The best iPhone yet

Apple's iPhone 15 Pro Max is amazing on all fronts. Powerful performance, an excellent camera system, a new Action Button and USB-C convenience for the first time.

Pros

Titanium housing looks great
Camera improvements
USB-C! Finally!

Cons

Higher starting price point

Samsung / Pocket-lint

Samsung Galaxy S23 Ultra

King of Android

The Samsung Galaxy S23 Ultra is the biggest, baddest, and most expensive of the S-series flagships in 2023, and to some, the best smartphone money can buy right now. 

Pros

Nice display
Stellar camera
Long battery life
Samsung's Galaxy S23 Ultra is arguably the best smartphone you can buy right now, but Apple's iPhone 15 Pro Max looks like it'll give Samsung's flagship phone a run for the title.
They're both undoubtedly great phones that offer very similar experiences for their respective platforms. That being, of course, Android and iOS.
If you're trying to decide between the S23 Ultra or the iPhone 15 Pro Max or are just curious how similar these two phones are, we'll break it all down below.
Price, specs & availability
Samsung's Galaxy S23 Ultra launched in early 2023 and is available directly from Samsung, at major carriers and retailers. Pricing starts at $1,199 for a 256GB model. Expect to pay $1,379 for the 512GB model or $1,619 for the 1TB model. It comes in quite a few different colours, including green, black, lavender, cream and the Samsung.com exclusives of lime, graphite, sky blue and red.
Apple's iPhone 15 Pro Max was announced at its Sept. 12 Wonderlust event. It's currently available to preorder, and will officially launch on Sept. 22. Pricing starts at $1,199 for 256GB of storage, with 512GB priced at $1,399 and 1TB costing $1,599. The starting price of the iPhone 15 Pro Max is $100 more than it was last year, but the prices haven't actually gone up because Apple got rid of the 128GB model, which cost $1,099. The iPhone 15 Pro Max comes in four colours: Natural, blue, white and black.
| | Apple iPhone 15 Pro Max | Samsung Galaxy S23 Ultra |
| --- | --- | --- |
| SoC | Apple A17 Pro | Snapdragon 8 Gen 2 for Galaxy |
| Display | 6.7in, OLED, 2796 x 1290, 460ppi, 2000 nits peak | 6.8in, Dynamic AMOLED 2X, 3088 x 1440, 1-120Hz |
| Battery | 23 hours, 50% in 30 mins 20W wired, 15W MagSafe, 7.5W Qi wireless | 5000mAh, 45W wired, 15W wireless |
| Dimensions | 159.9 x 76.7 x 8.25mm; 221g | 78.1 x 163.4 x 8.9mm, 234g |
| Colors | Black Titanium, White Titanium, Blue Titanium, Natural Titanium | Phantom Black, Green, Lavender, Cream, Graphite, Lime, Sky Blue and Red |
| IP Rating | IP68 | IP68 |
Design
The Galaxy S23 Ultra is a big phone. It has a 6.8-inch display and measures 163.4 x 78.1 x 8.9 millimetres in total. The display is curved on both edges, making the phone feel thinner than it actually is. But this can also lead to accidental touches when you're holding the phone. The housing is made of aluminium.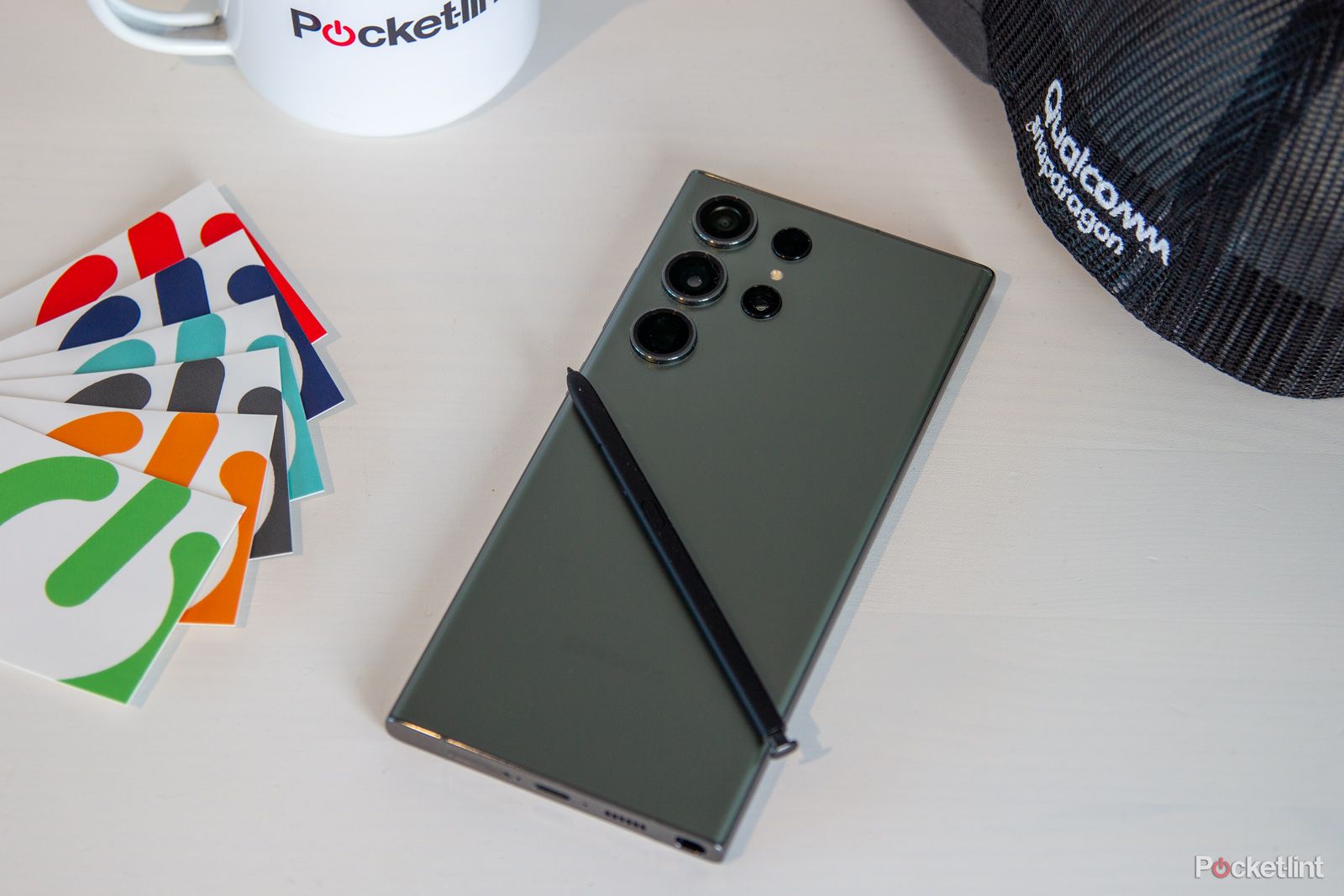 On the right side is where you'll find the volume up and down keys, along with the side button. On the bottom edge of the phone is the USB-C port for charging at up to 45W and data transfers, along with the S Pen stylus. You can use the stylus, of course, to write notes or draw sketches on the S23 Ultra's display.
The front-facing camera is a hole-punch design near the top of the screen, centred horizontally. On the backside of the phone is a four-camera array, made up of two vertical stacks.
The S23 Ultra is big to hold and use with one hand, but the curved edges on the display definitely help.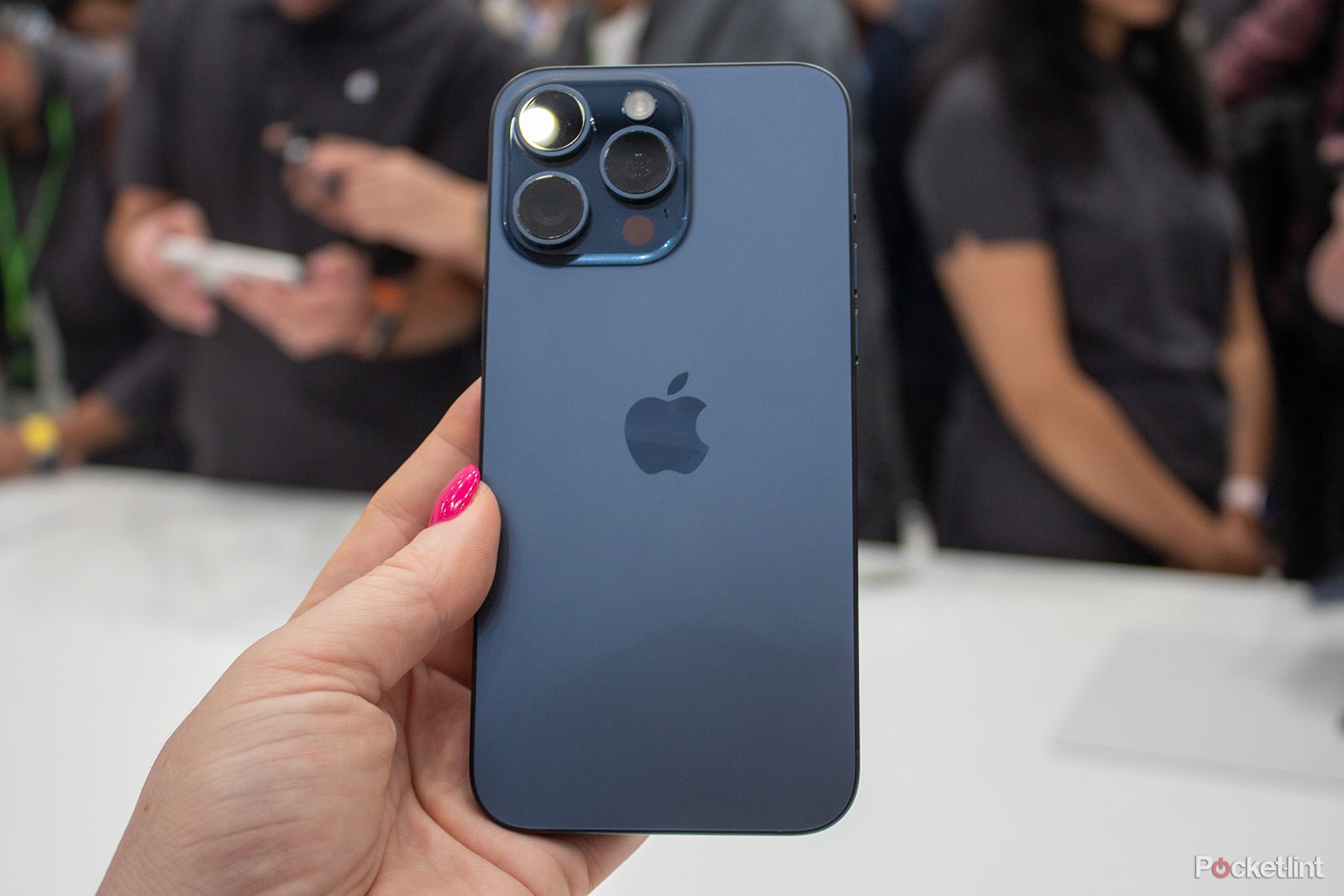 The iPhone 15 Pro Max isn't nearly as large as the S23 Ultra, but it's still a big phone; the biggest Apple carries, actually. The housing for the Pro and Pro Max is now made of titanium, instead of stainless steel as has been the case for the Pro line.
The Pro Max measures 159.9 x 76.7 x 8.25 millimetres, making it smaller across all three measurements compared to the S23 Ultra. It has a 6.7-inch display that's broken up with the Dynamic Island cutout pill-like cutout that's centred horizontally near the top of the display. That's also where you'll find the TrueDepth camera and all of its necessary sensors for Face ID. On the back of the phone is a three-camera arrangement.
On the right side of the housing is the side button for waking/locking the phone. On the left side is the volume up and down buttons, and instead of the longstanding mute button that's been on every iPhone ever, Apple has added an Action Button that you can still use to mute your phone, but now you can also use it to trigger shortcuts, open apps and other functions. If the Action Button sounds familiar, it's because the button made its debut on the first Apple Watch Ultra last year.
On the bottom of the phone is the brand-new USB-C port for charging and data transfers. Apple says that the iPhone 14 Pro Max can charge to 50% in "around 30 minutes" with a 20W charger, but most current iPhone models have supported 30W charging. We'll need to wait until we have an iPhone 15 Pro Max in hand and can test the charging speed, but hopefully, there's a charging boost to go along with that new USB-C port.
In our review, we found that the iPhone 15 Pro Max felt smaller in the hand compared to the iPhone 14 Pro Max, it's only a 1mm difference, but it's definitely noticeable when you're holding it. The 14 Pro Max was already easier to hold than the S23 Ultra, so if you're basing your choice strictly on the size of the phone, then the iPhone 15 Pro Max is a clear winner.
Both of these phones are well designed, though, with each one having its own approach that's very Apple or very Samsung-like. What I mean by that is if you've ever owned a phone from either brand, you'll feel right at home the moment you pick either device.
Display
The S23 Ultra has the bigger display out of both of these phones, measuring 6.8 inches with a resolution of 3088 x 1440 and a peak brightness of 1,750 nits. The screen will automatically adjust its refresh rate between 1Hz and 120Hz, depending on what you're doing. For instance, if you're reading a book in the Kindle app, then the display will keep the refresh rate very low. But if you're gaming or scrolling in an app, it'll be closer to 120Hz. The display also supports an under-display fingerprint sensor that's used to read your fingerprint and unlock the phone or grant access to other apps.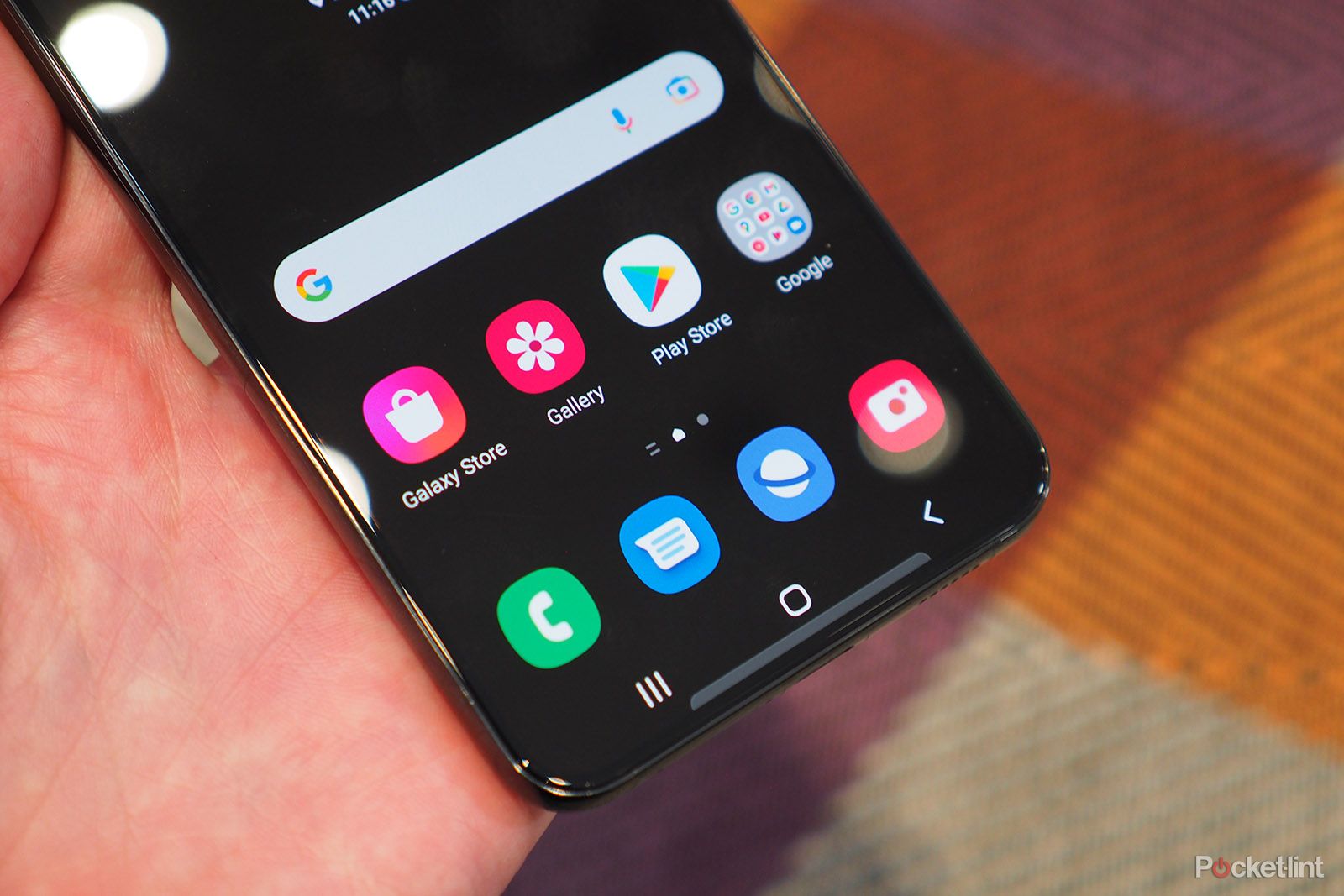 The iPhone 15 Pro Max's display measures 6.7 inches, slightly smaller than the S23 Ultra, and has a resolution of 2796 x 1290. It's a ProMotion display that supports refresh rates of up to 120Hz and has a peak brightness of 2,000 nits, which will make it easier to see in direct sunlight compared to the S23 Ultra.
Both phones have OLED panels that are known for showing more vibrant colours, deeper blacks and just looking better overall. Samsung's displays usually look more saturated than the iPhone's, but that's a setting that can be adjusted.
Which display is better? That's going to come down to personal preference at the end of the day.
Cameras
The S23 Ultra's four rear cameras, on paper at least, can't be matched by any other smartphone currently available. There's a 200MP main camera, a 12MP ultra-wide, and two 10MP telephoto lenses. One lens has a 3x optical zoom, the other has a 10x optical zoom, and it supports up to 100x digital zoom.
When you take photos with the S23 Ultra's main sensor, you're not going to get 200MP photos by default. Instead, you'll get 12MP photos that have more detail, thanks to the large number of pixels.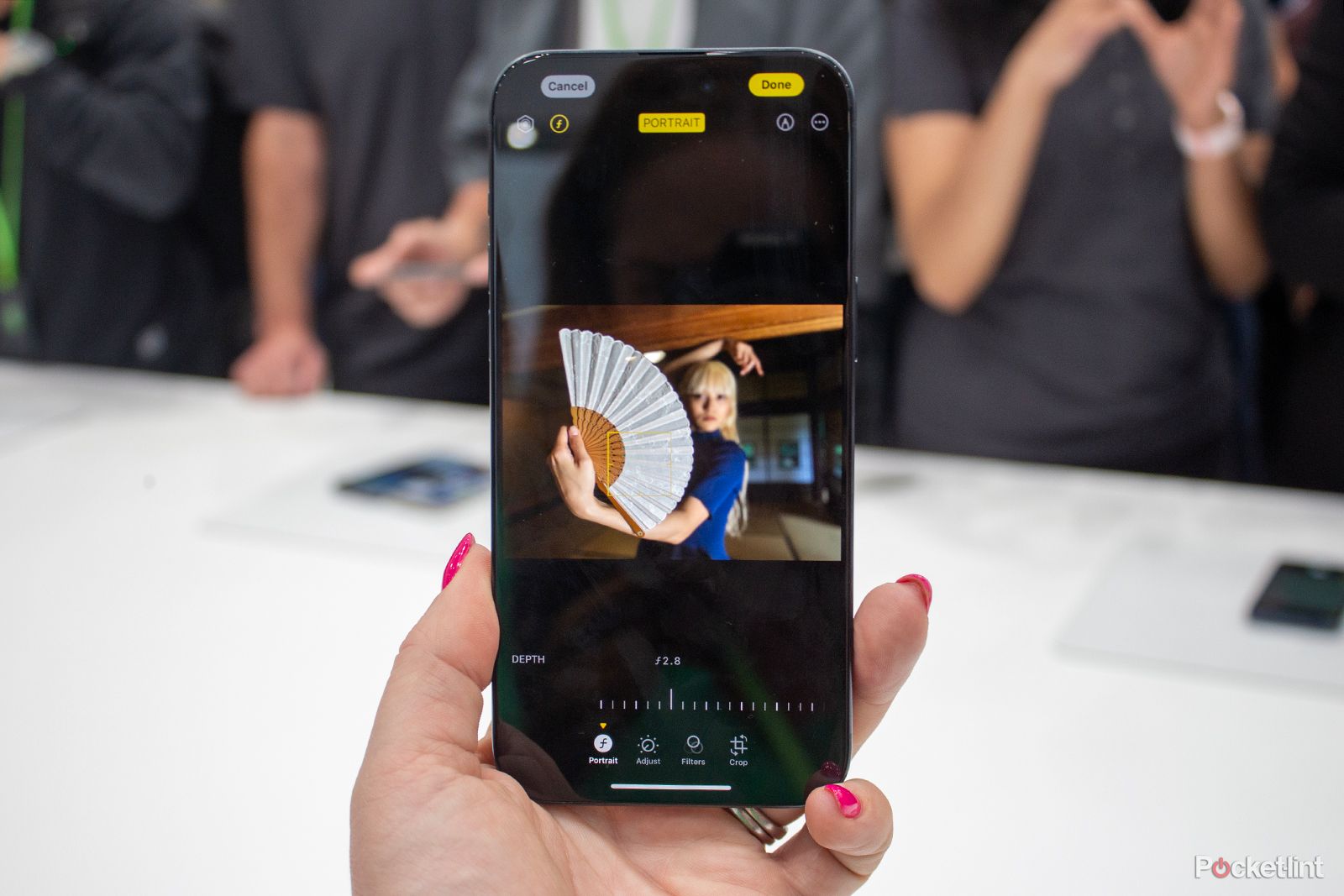 The iPhone 15 Pro Max is finally catching up to Android phones, like the S23 Ultra, in the camera department. It has three rear cameras. There's a 48MP main camera, a 12MP ultra-wide camera and a 12MP 5x telephoto camera. Apple lists a fourth 12MP camera with 2x telephoto capabilities, but that's accomplished via software and not due to another sensor. You can get a total of 25x digital zoom on the iPhone 15 Pro Max, which isn't anywhere close to the S23 Ultra's 100x.
Overall camera performance is very close, and when it's time to decide which one is best, it's mostly a matter of preference. Pictures taken with the S23 Ultra are usually going to be more saturated, while the iPhone's pictures are going to be more reflective of real life. In either case, you can capture outstanding images with these handsets.
Hardware and performance
The S23 Ultra uses Qualcomm's Snapdragon 8 Gen 2 for Galaxy processor that's a slightly overclocked version of the standard Snapdragon 8 Gen 2, which should help with high-performance tasks like gaming. It has 12GB of memory and comes with either 256GB, 512GB or 1TB of storage. All of that's powered by a 5,000 mAh battery that's big enough to power through a full day of use. Samsung states it's officially rated for 26 hours of video playback.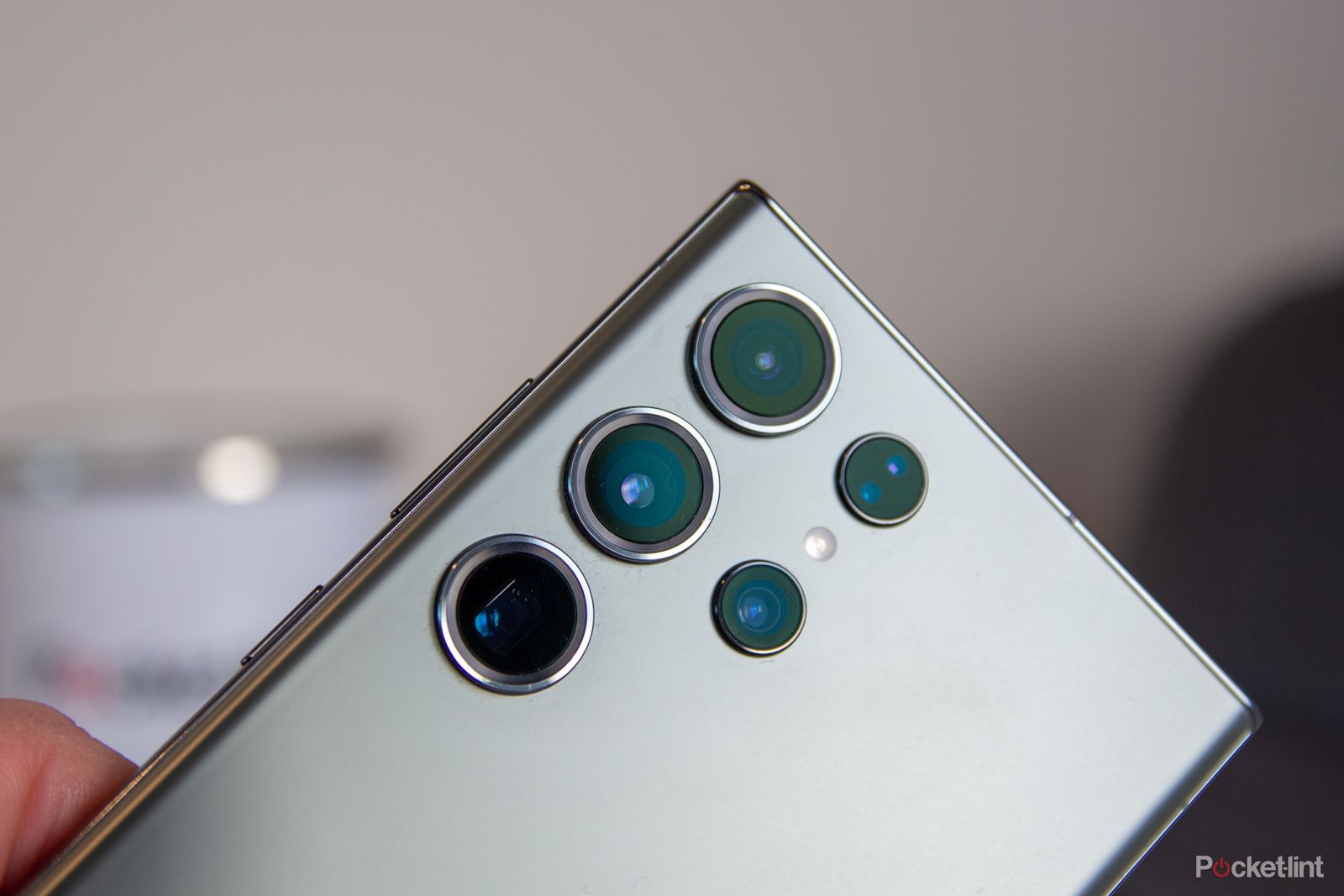 The iPhone 15 Pro Max uses Apple's latest processor for its phones, the A17 Pro. Strangely, Apple never specifies the amount of RAM in its devices, nor the capacity of its battery packs, but supposedly it's 8GB and 4422 mAh. Despite being lower figures than what Samsung offers, the iPhone 15 Pro Max's performance is exceptional, and we were able to achieve more than a day's use on a charge.
Software
Arguably the biggest difference between the two phones is the software that powers either one. The S23 Ultra runs Android 13 (soon to be 14) with Samsung's One UI customizations, and the iPhone 15 Pro Max will launch with iOS 17.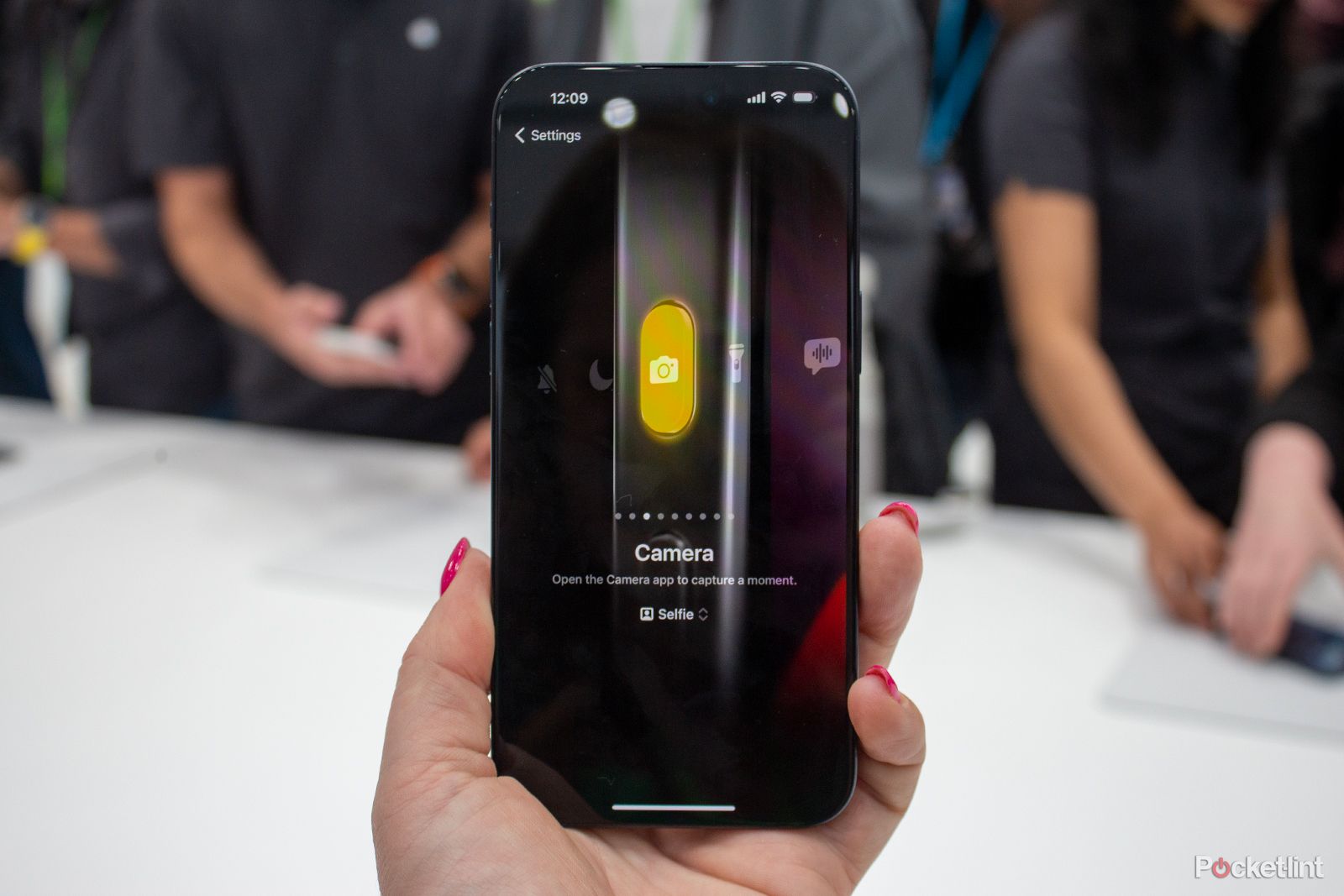 There isn't one mobile operating system that's better than the other here. It again comes down to personal preference, and perhaps more importantly, which ecosystem you're already invested in to the point that it's too painful to leave.
There's a lot of feature parity between Android and iOS, including app availability for most (all?) major platforms and services.
Which is right for you?
When it comes to Apple vs Samsung, it's always the same story. Both manufacturers offer incredible devices, and the right one for you all depends on your personal needs and preferences. The Galaxy S23 Ultra offers a gorgeous display, serious performance, solid battery life and exceptional camera performance. It also comes with the S Pen, which is a feature that's unique to this model.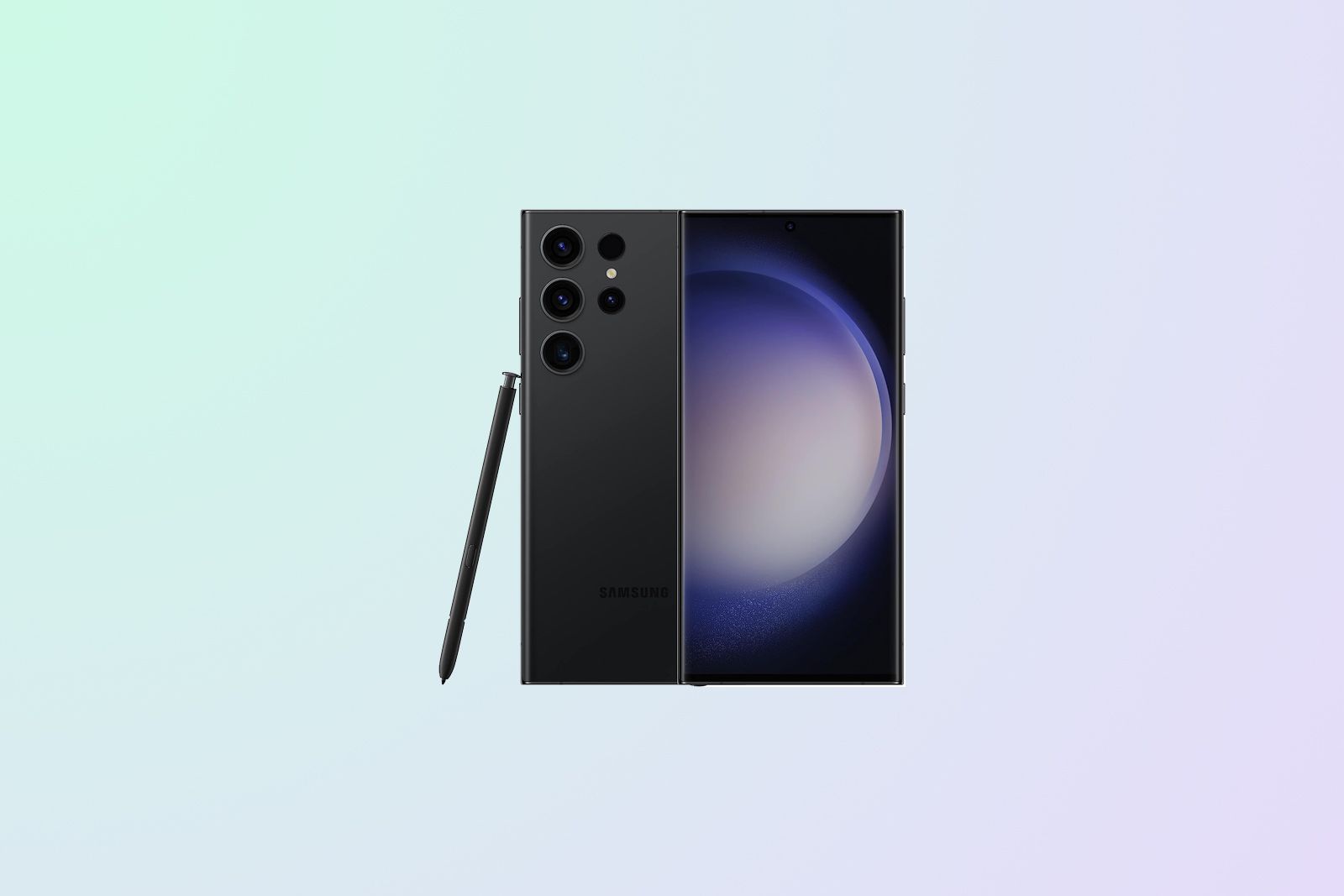 Samsung / Pocket-lint
On the other hand, the Apple iPhone 15 Pro Max offers one of the brightest displays on the market, excellent performance and gaming with the new A17 Pro chip, USB-C convenience for the first time and the most refined camera experience on an iPhone so far – depending on your tastes, it might just be the best camera available on a smartphone today.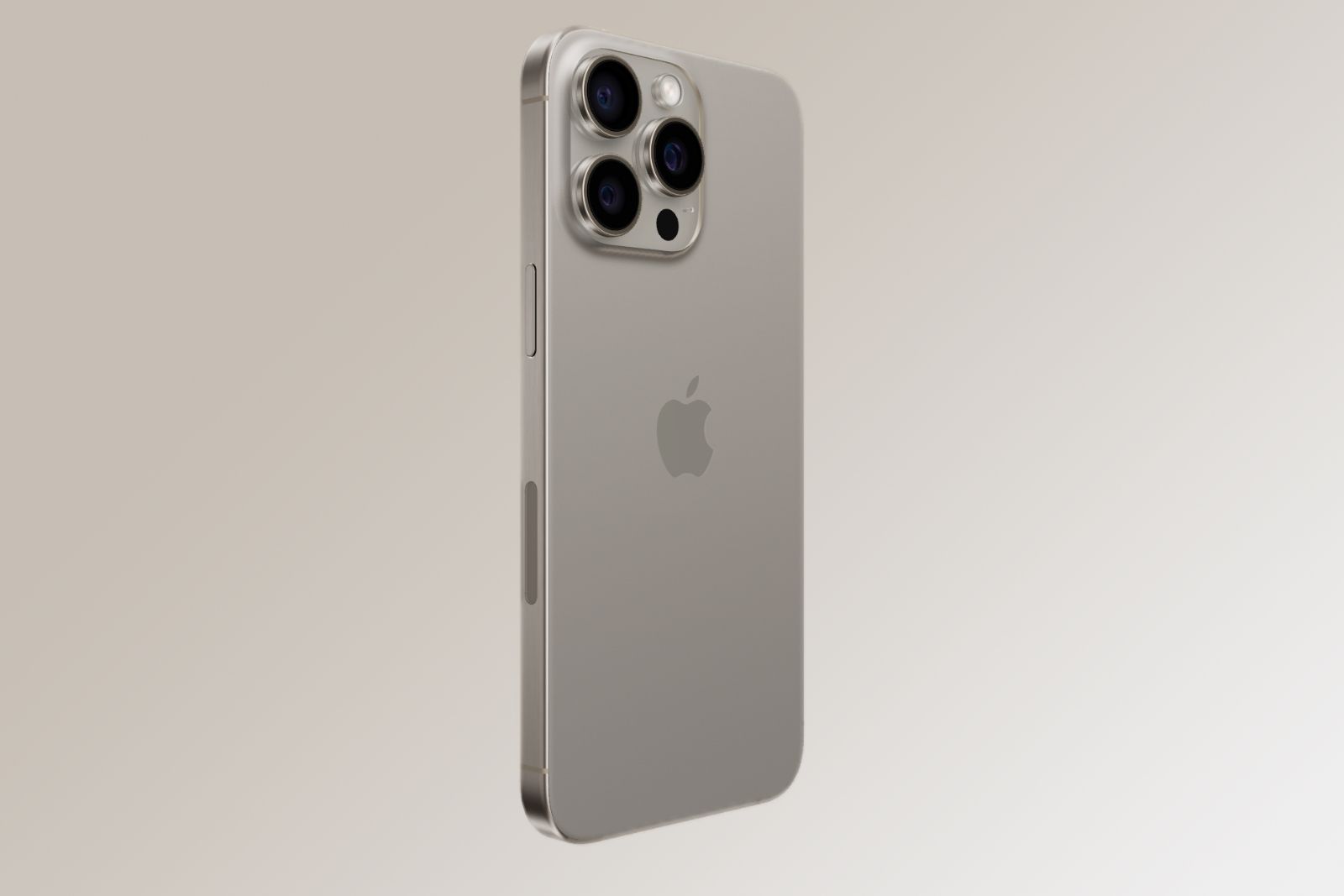 Apple / Pocket-lint
If you're already invested in the Apple ecosystem, the iPhone has got to be the way to go, it just works so seamlessly with the rest of Apple's products. Conversely, if you're a SmartThings user and love the freedom and adaptability that Android brings, the S23 Ultra is the phone for you.