Asus ROG Strix Scar 17 (2023) review: Uncompromising gaming performance
It's clear from looking at the specifications of the 2023 ROG Strix Scar 17 that it's all about performance. Not only does it have Nvidia's top-tier laptop graphics card, but it also has AMD's latest and greatest mobile processor, so it's ready to chomp its way through all the latest titles at high settings.
As you might expect, that means it's a chunky machine with some serious cooling hardware to keep temperatures under control, and it's also very expensive, just shy of $4k in the US. But, while it is pricey, it's not unreasonable for the specification on offer here, and if you're seeking desktop-level performance in something that's easier to transport, this could be a great option. I've spent a few weeks with the Strix Scar 17 to find out what it's like to live with, and here are my thoughts.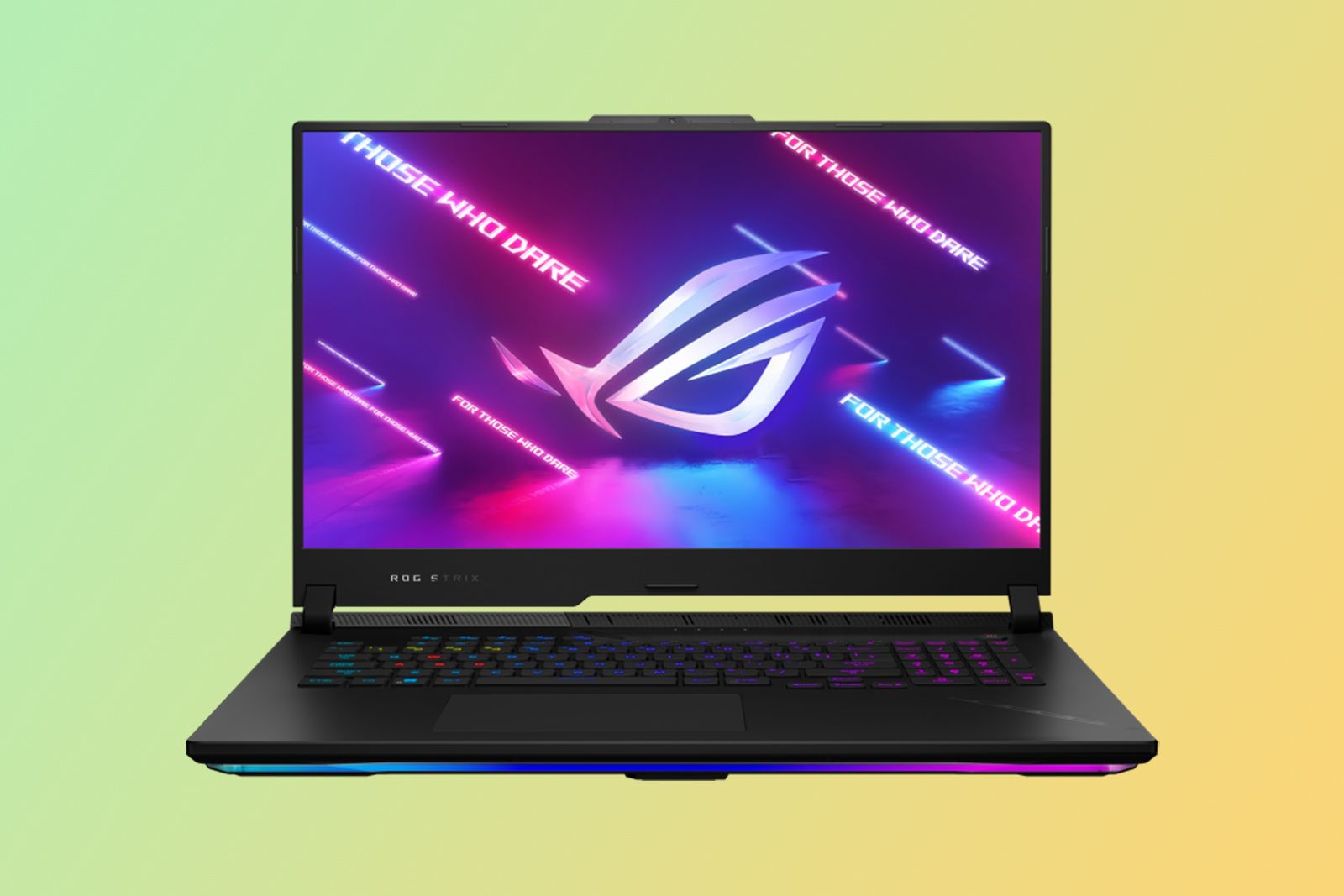 Asus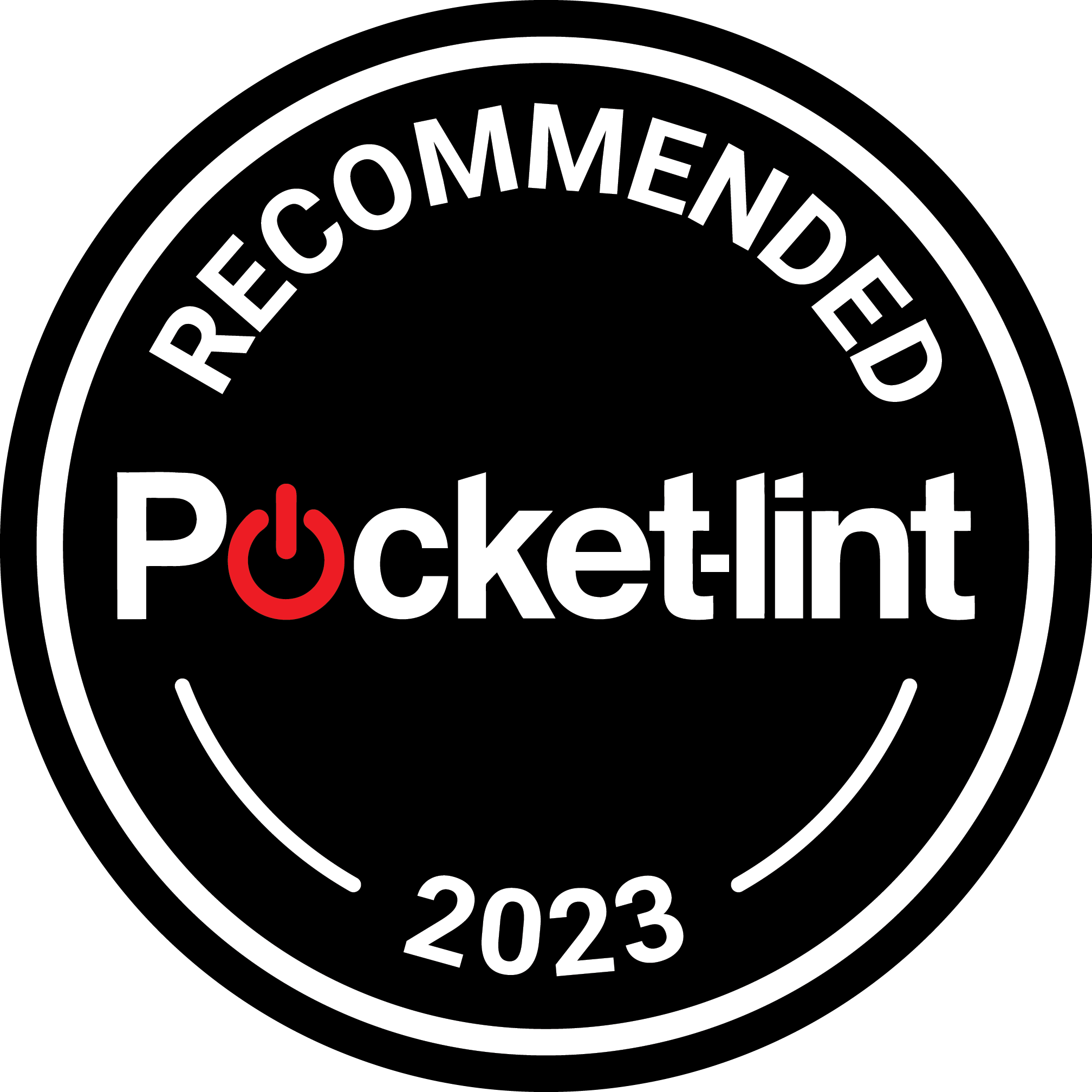 Asus ROG Strix Scar 17 (2023)
Recommended
$3049 $3500 Save $451
The Asus ROG Strix Scar 17 features some of the highest-performing mobile components currently available. If you're seeking the best of the best, you're in the right place.
Pros
Excellent gaming performance
Lovely keyboard
Spacious and speedy display
Great thermal management
Well-balanced specifications
Cons
It's big and heavy
It very expensive
Design
Dimensions: 395 x 234 x 28.2mm
Weight: 3KG
I/O: 2x USB-A, 2x USB-C, HDMI, RJ-45, 3.5mm headphone/mic
The Strix Scar 17 is a large laptop, with a 17.3-inch display and a chunky chassis that's just under 3cm thick. Despite that, it's not the heaviest in its class, it's almost a kilo lighter than the Acer Predator Helios 16 that I reviewed recently, for example, and that machine was significantly smaller and less powerful.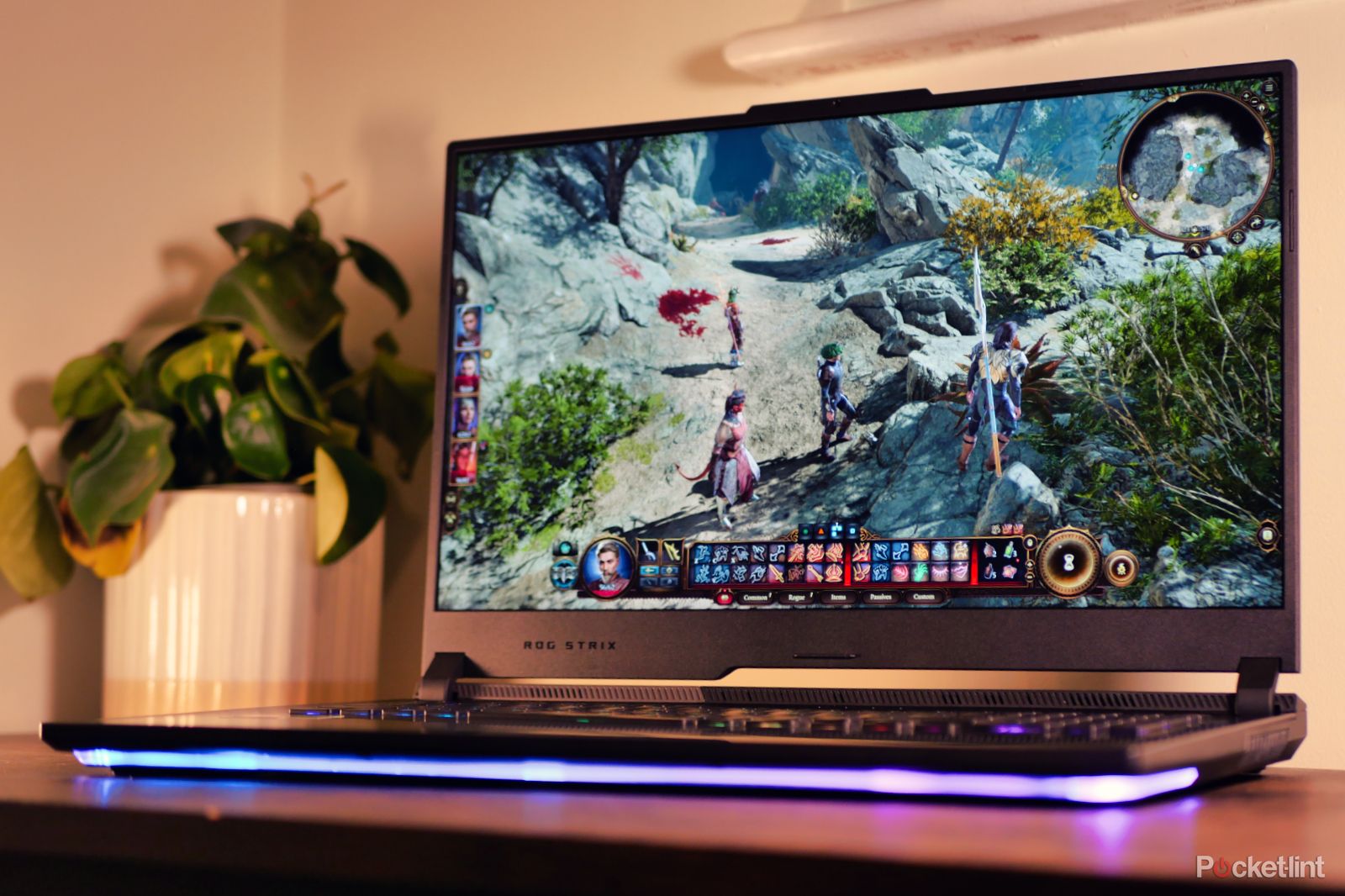 Still, if portability is a chief concern, this probably won't be the laptop for you. Especially when you factor in the 330W power brick, which is a substantial unit that you'll definitely notice in your backpack. But, that's not what this laptop is about, it's about giving the best gaming experience possible, and it sure beats trying to move your desktop system about, as LAN party-goers will know all too well.
The design is fairly understated, it's made from milled aluminium and finished in matte black. It feels high-quality throughout and there's very minimal flex to thin display surround, as you'd hope at a price like this. However, it is very fingerprint-prone, which is something that often bugs me with gaming laptops, especially on the higher end of the pricing spectrum.
There are some sci-fi-inspired touches here and there, but for the most part, it's quite a minimalist approach, and if you needed to use the laptop in a professional setting, it wouldn't look too out of place. That is, so long as you turn the RGB lighting off, as when the machine is powered up you'll be greeted by a rainbow of colours across the keyboard and along the underside of the laptop.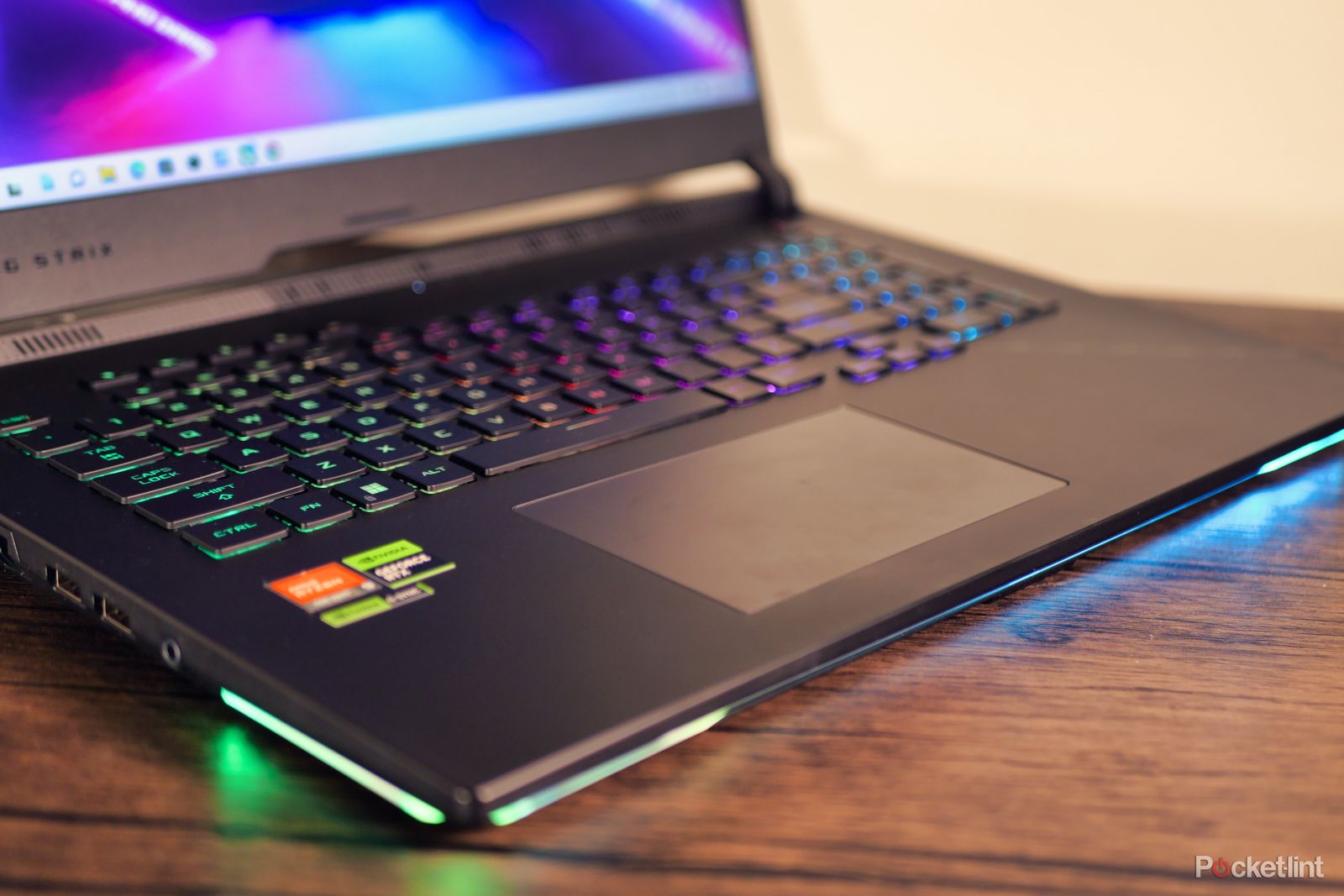 On the rear, the large ROG logo illuminates with a white outline, which is a nice touch, and reminds me of older MacBook models. Elsewhere, the RGB lighting is quite impressive, it's very bright and has rich colours and smooth transitions. As with most other ROG products, it can be synced with multiple devices using Aura Sync, so you can have your whole desk glowing in unison – or you can turn it off altogether.
The keyboard is luxurious to type on, it's spacious, has a large amount of key travel and the layout is familiar enough that I was touch typing in a matter of minutes. The backlighting is superb, too, with per-key addressable colours and LEDs that are positioned right behind the legends to provide a bright, uniform look. Plus, there's a full numpad, which is great for Excel spreadsheet warriors, or assigning macros.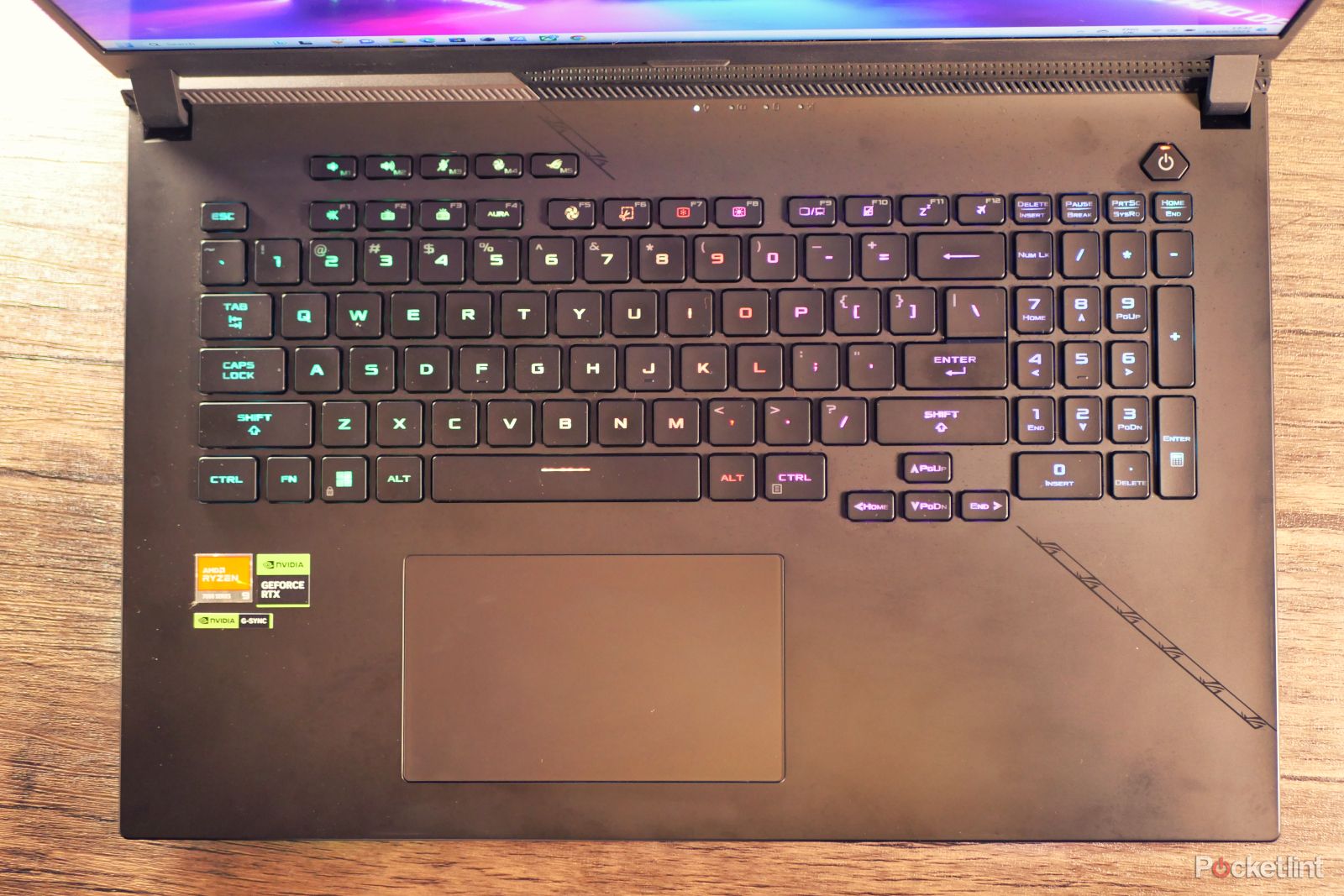 The trackpad is serviceable, but far less impressive. It'll get the job done for some navigation and web browsing on the go, but you'll want to pair this laptop with a good gaming mouse to get the most from it.
Display, speakers and webcam
17.3-inch 240Hz WQHD 2560×1440 IPS display
Stereo speakers with Dolby Atmos and Hi-Res certification
720p webcam
The display has a fairly modest 2560×1440 resolution, but this sub-4K resolution allows it to take proper advantage of its impressive 240Hz refresh rate. While lots of gaming laptops offer such high refresh rates, it's quite rare that they have the horsepower to fully utilise it – that shouldn't be the case with this machine.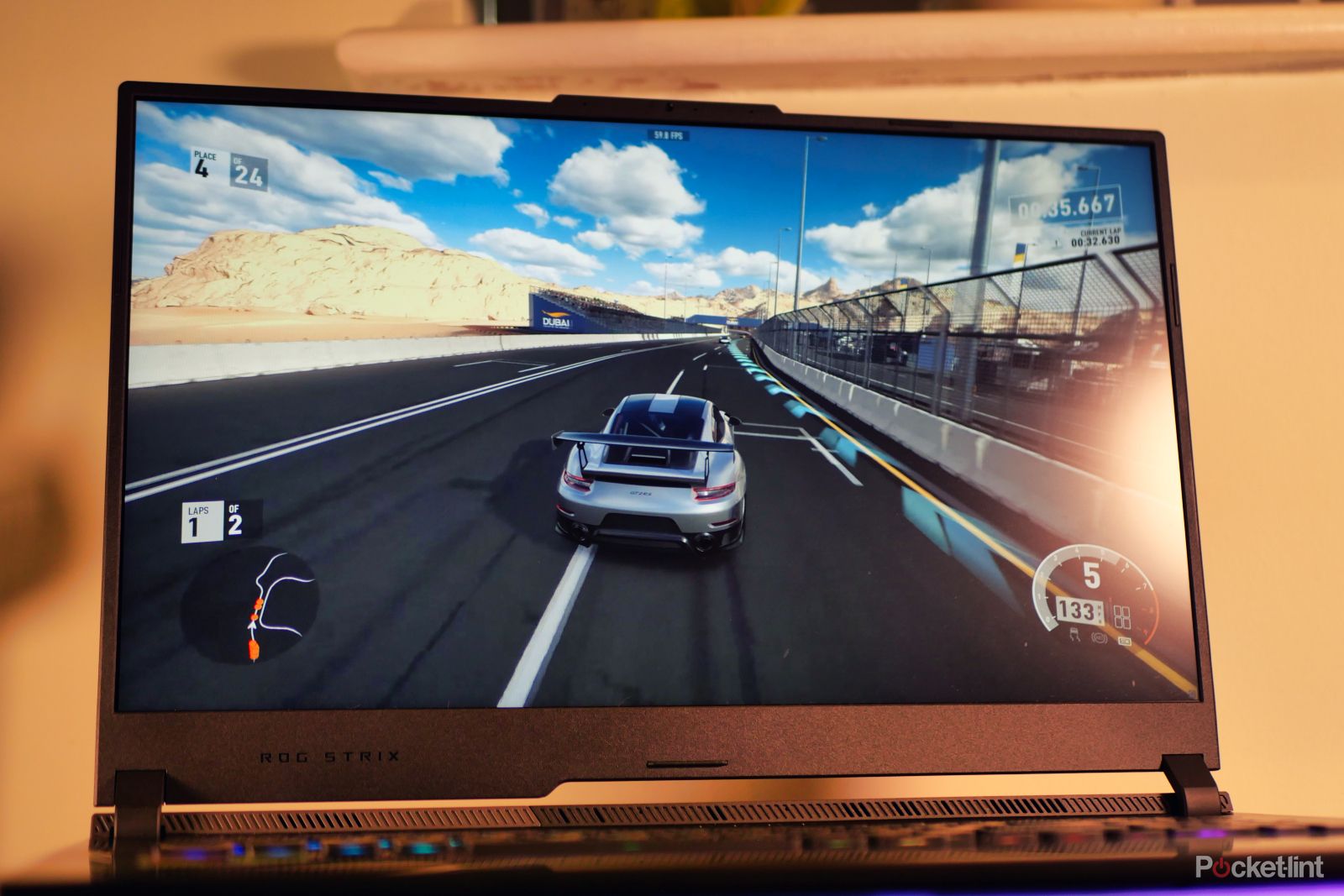 It's not the brightest display around, coming in somewhere around 350 nits in SDR viewing, but it's bright enough for indoor use in bright rooms. It has great contrast levels for an IPS panel and covers 100 per cent of the DCI-P3 colour space, so you'll get a great colour rendition from this panel.
In use, I found myself with very few complaints. It looks great in the majority of scenarios and having such a large display, when you're used to carrying a 14-inch notebook, is an absolute luxury.
The speakers are impressive, too. There's more impact and better bass response than I've heard from similar laptops, and while they might not be as loud as you'll find on some smartphones, they're certainly good enough for gaming around the house.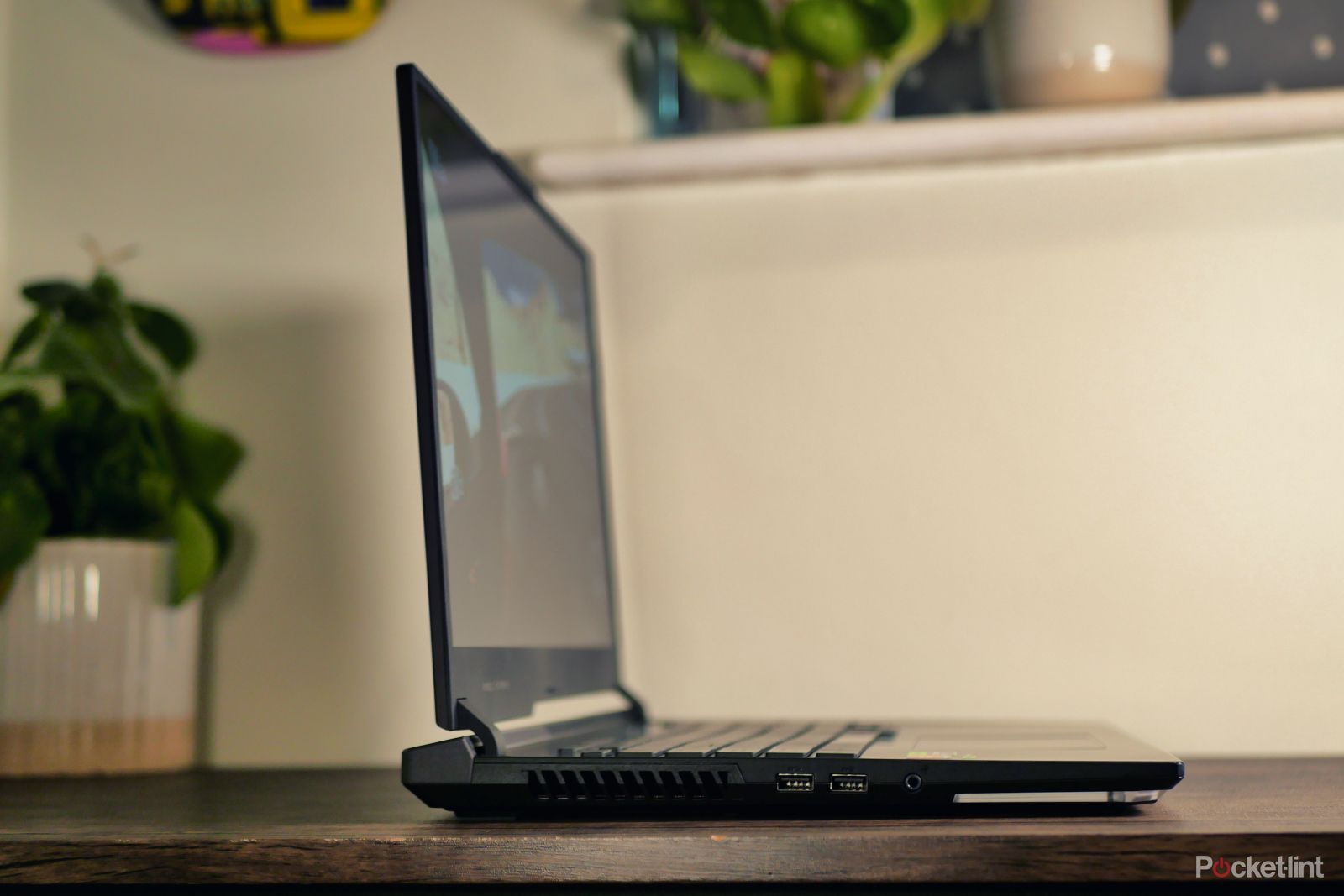 The webcam is about as basic as they come, but it'll do the job just fine for the occasional Teams meeting. It's 720p and it has a pretty limited dynamic range, so it's prone to blowing out the background in backlit situations, but it's clear enough that you aren't likely to receive any complaints. If you fancy yourself as the next big Twitch streamer, though, you'll want to invest in a decent external webcam.
Performance
AMD Ryzen 9 7945HX
Nvidia GeForce RTX 4090
32GB DDR5, 2TB PCIe Gen 4 SSD
90Wh Li-Ion battery, 330W charger
Since the Strix Scar 17 arrived, it has been tasked with fuelling my Baldurs Gate 3 addiction. It spent a lot of time plugged into my 4K TV and running at full resolution in high settings, and it handled it like a champ – no mean feat for a gaming laptop of any calibre.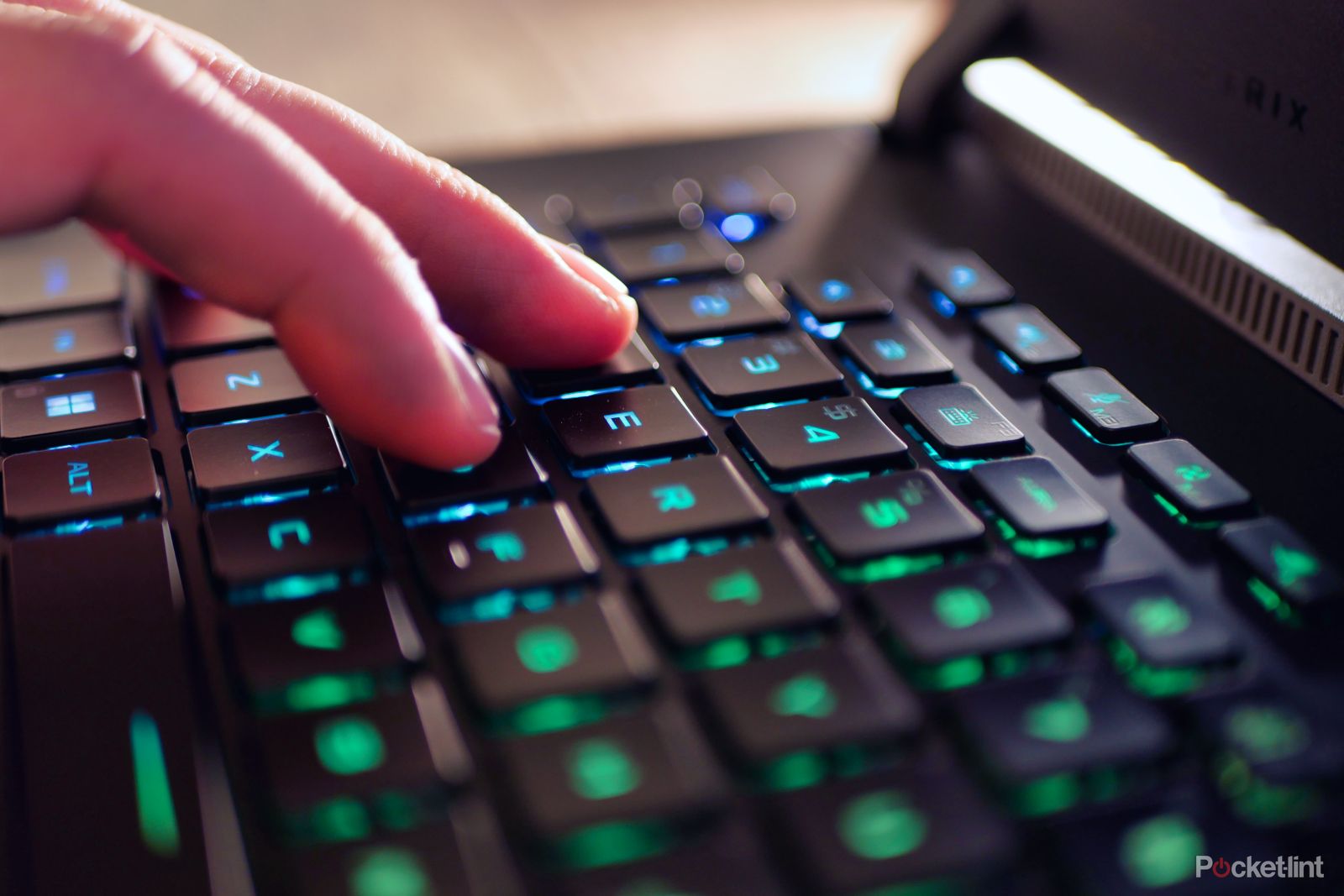 If you stick to the integrated display and its native resolution, you can expect framerates above 100fps at high settings in most games with ray tracing disabled. This includes Cyberpunk 2077, which can easily achieve 120fps with ray tracing turned off, and north of 60fps with it enabled. If you're a competitive player, it'll obviously make light work of older titles like CS:GO and Overwatch, allowing you to fully utilise the 240Hz display.
The laptop is clearly designed to be used on a desk and not on your lap, as even light web browsing will shift plumes of hot air from the vents around the side and rear of the machine. The cooling system is highly effective, though, and the chassis stays cool in the areas that count, even during prolonged use.
I also noticed that the right-hand vent is angled toward the rear, which is a very nice touch as it keeps the hot air away from your mouse hand – and this is something that's often overlooked.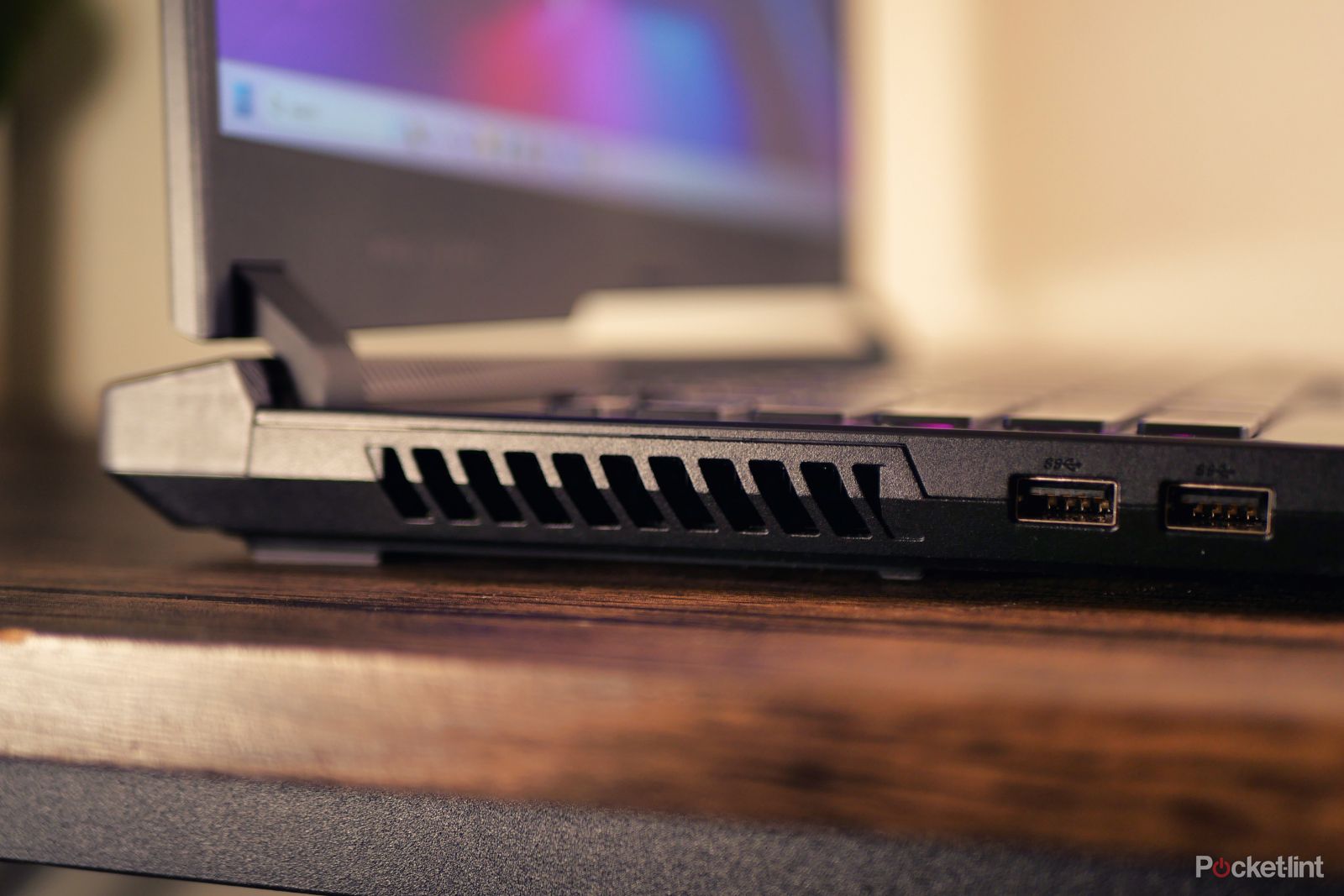 The downside of all this power is that the battery won't get you very far, and when you're gaming, you'll be lucky to squeeze an hour out of the thing. In light use, it lasts a lot longer, of course, but you're still unlikely to breach the five-hour mark. So, it's safe to say that battery longevity isn't the Scar 17's strongest area.
Verdict
If you're in the market for a true desktop replacement, the Asus ROG Strix Scar 17 is about as good as it gets in 2023. While it might lack in portability and battery life, it delivers power in spades, and there are very few – if any – machines that will outclass its gaming performance.
Sure, it's expensive, but it has one of the most well-balanced spec sheets that I've come across in this category, so that money is being spent on the components that matter, rather than over-speccing the memory or including a display that the GPU can't make the most of. If you're seeking the best of the best, the Strix Scar 17 demands your attention.