Computers
Beats Studio Buds+ vs Apple AirPods Pro 2: Which are the best?
Beats/Pocket-lint

Beats Studio Buds+

The Beats Studio Buds+ are a fun, energetic listen that offer improved noise cancellation and better battery life. You'll find a touch more refinement in the AirPods Pro 2 but the total package on offer here is fantastic for the price.

Pros

Fun, energetic sound
Spacious soundstage
Good noise cancellation

Cons

Treble lacks refinement
No wear sensor
No wireless charging

Apple / Pocket-lint

Apple AirPods Pro 2nd Generation (USB-C)

$200 $250 Save $50

Apple's noise-cancelling buds offer a better sound than the Beats Studio Buds+, that is more refined and easier to listen to over long periods, and with more genres. However, they are more expensive and won't serve Android users as well.

Pros

Excellent performance
Added controls for touch sensor
Extra features, like Precision Finding

Cons

No lanyard included
Not worth the upgrade for Lighting AirPods Pro 2 owners
Key Takeaways
The Beats Studio Buds+ offer improved fit, better noise cancelling, and improved audio performance compared to the AirPods Pro 2, all at a lower price point. They could be some of the best Beats earbuds yet.
The Beats Studio Buds+ have a unique design, with a button control system and a more secure fit in the ear. They also offer compatibility with Google's Fast Pair technology for easy pairing and connection with Android devices.
While the AirPods Pro 2 have some advantages like seamless integration with Apple's ecosystem and better sound quality, the Studio Buds+ are a more affordable option with longer battery life and great value for both Android and Apple users.
Apple's AirPods and Beats find themselves a bit of a strange situation – where they are owned by the same parent company, and yet in almost direct competition with one another. The Beats Studio Buds+ make that rivalry closer than ever, with improvements on the original Beats Studio Buds that really take the fight to the AirPods Pro 2 – and could just make them some of the best Beats earbuds yet.
With the Beats Studio Buds+ bringing an improved fit, better noise cancelling and improved audio performance, all at a lower price to the AirPods Pro 2, should you spend your cash on the Beats Studio Buds+ or stick with Apple's AirPods Pro 2 – particularly now they've been upgraded to feature USB-C? I've put them head to head to find out.
| | Beats Studio Buds+ | Apple AirPods Pro 2nd Generation (USB-C) |
| --- | --- | --- |
| Brand | Beats | Apple |
| Battery Life | 6 hours/9 hours (ANC on/off), 36 hours total | 4.5 hours talk time, 6 hours listening, 30 hours with case |
| Noise Cancellation | Yes | Yes |
| IP rating | IPX4 | IP54 |
| Weight (earbuds) | 5g | 5.3g |
| Waterproof | Yes | IP54 sweat resistant |
| Charging | USB-C | Wireless, USB-C |
| Color | Ivory, Black, Transparent | White only |
| Spatial Audio | Yes | Yes, Personalised Spatial Audio with Head Tracking |
Design
With Beats being part of Apple, it had to do things a little differently to distinguish itself from the parent brand and that means – when it comes to design – you'll not likely find similar-looking products. The Studio Buds+ (and the original Studio Buds, for that matter, which remain on sale) don't look anything like AirPods.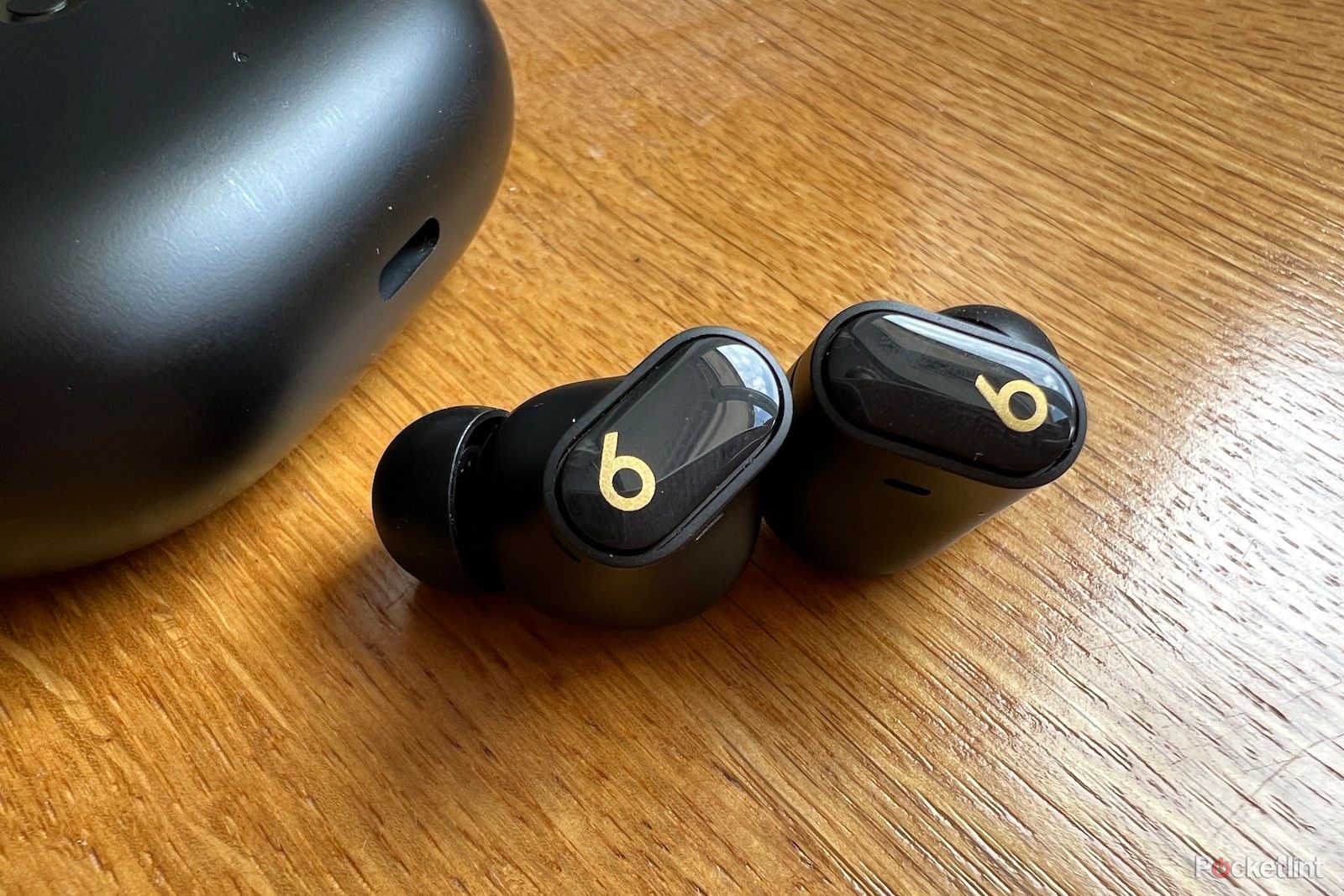 While Apple's earbud has that external stem pointing down out of the ear, Beats' Studio Buds+ don't. Instead, its earbud casing curves up towards a classic Beats style pill-shaped exterior. And this isn't there just to give it a unique look. It has a function too. It's a button, and it physically clicks, rather than being a touch sensitive panel. Plus, the button does the same thing on both Beats buds, so it's a completely ambidextrous control system for controlling playback, calls and noise cancellation – just not volume.
Apple's AirPods Pro 2 has a similar system but it's a touch sensitive panel built into the stem that you squeeze to control things like playing and pausing music, but you can control volume here, by swiping up and down on that same panel.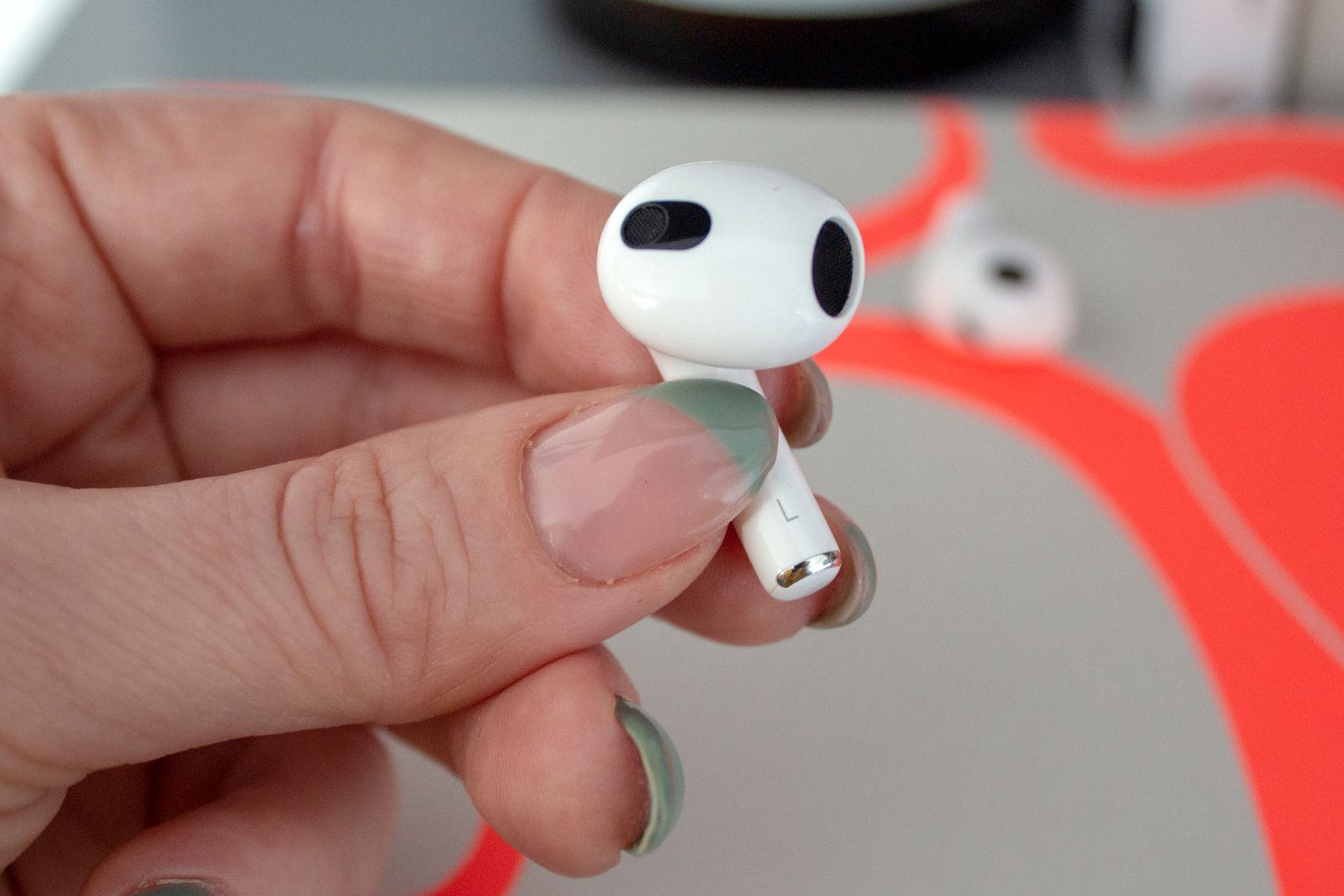 Pocket-lint
In my experience, clicking that button on the Beats is a little more convenient than activating the touch system on the AirPods, but in truth it doesn't take long to get used to either. Besides, often times it's easier just to grab your phone and control it from there.
The other thing I preferred about the Beats was the fit in the ear. I find it feels more secure than the AirPod Pro 2, while still being comfortable enough for all-day wear thanks to improved airflow releasing the pressure.
Compatibility and features
It's probably in features and compatibility where you'll decide which one of these is for you, and it's where you see the clearest picture of who Beats and Apple are targeting with the two products. It's also where you start to see why one is more expensive than the other.
AirPods Pro 2, of course, have been built to seamlessly blend into Apple's ecosystem of products. So the new U1 chip inside means that once you (seamlessly) pair it with your iPhone, they're automatically paired with any other Apple device signed into the same iCloud account.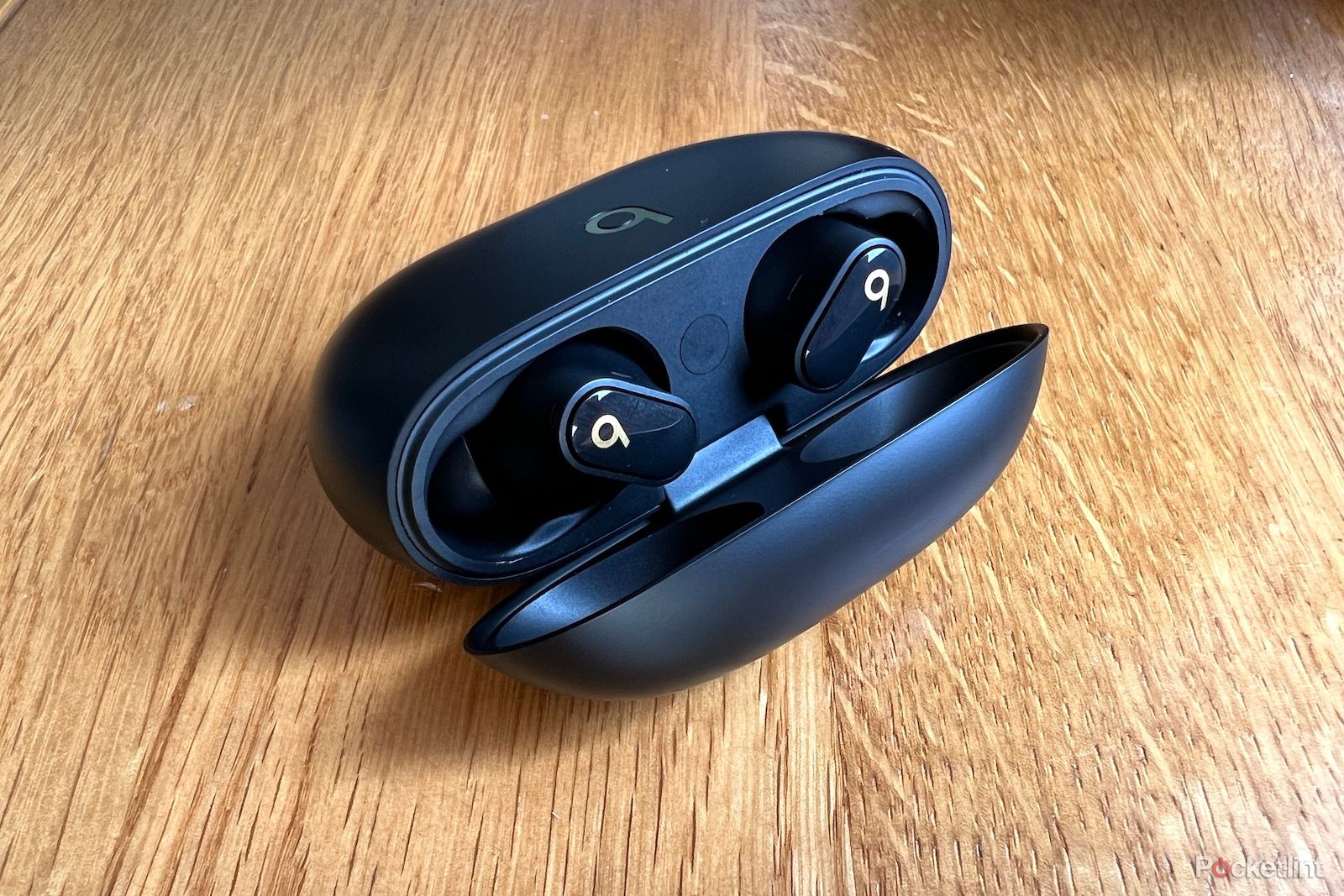 On the other hand, Beats Studio Buds+ (and the original Studio Buds) are compatible with Google's Fast Pair technology, so you get simple one-touch pairing and connection that the AirPods don't offer Android users. It also means the buds are registered to your Google account, so if you sign into another Android device or Chromebook, they will recognise when your Beats Studio Buds+ are nearby, display a popup and you help you connect to them.
What's more, they appear in Find My Device for finding lost buds, while the Fast Pair compatibility means you see detailed battery information right within the phone's interface. Of course, you can download the Beats App to see that info too, if you want.
This level of integration is compatible with iOS too. You get get one-touch pairing on iPhone as well, newly added Precision Finding for locating any missing buds more accurately, iCloud pairing and all the controls for the noise cancelling and transparency modes directly within Control Centre.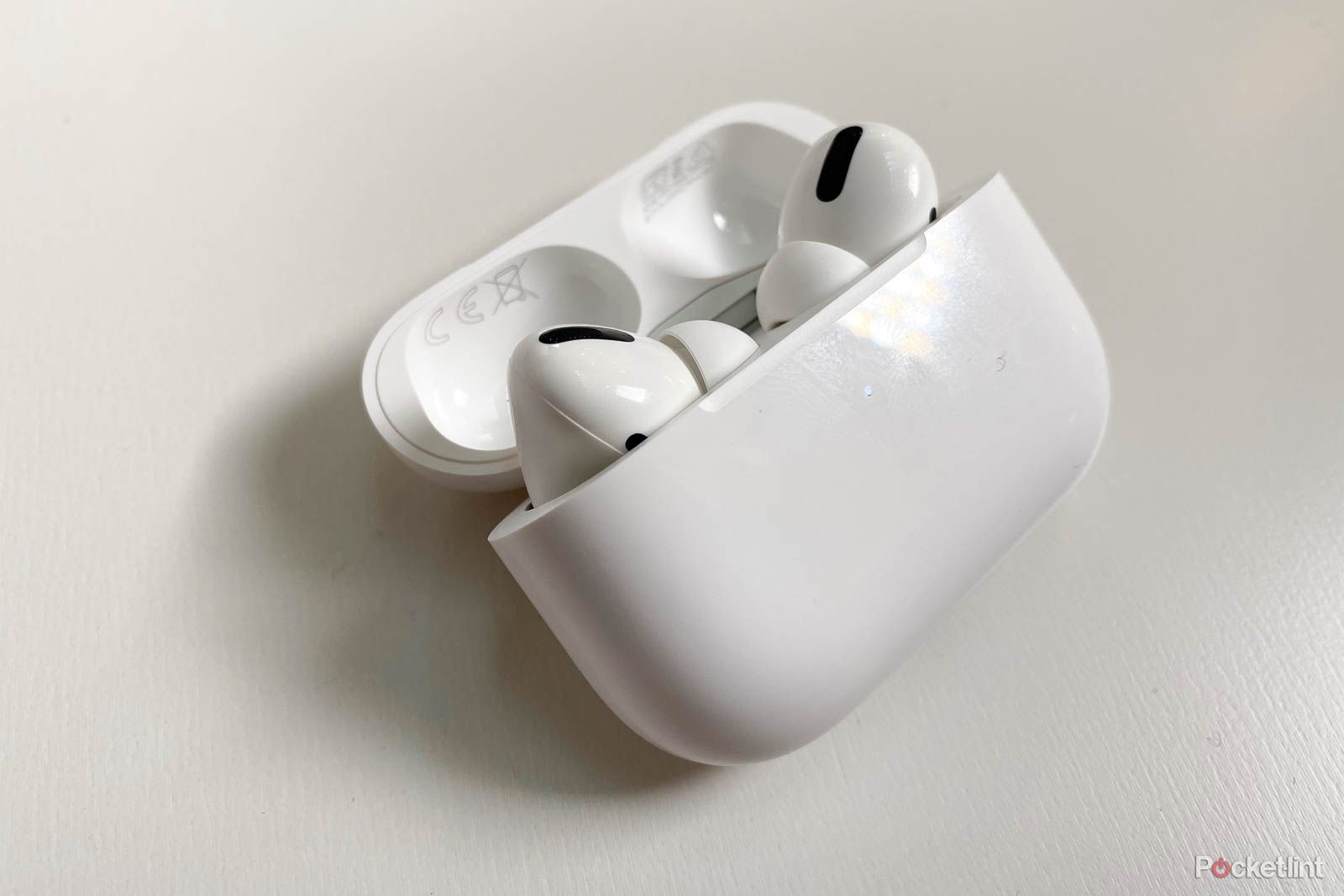 There are a couple more features in AirPods Pro 2's favour: in-ear detection and wireless charging. Remove an AirPod, music pauses. The same doesn't happen with the Beats. And, while the Studio Buds+ case conveniently charges with USB-C, you don't get to place it on a wireless charging base to charge it, whereas AirPods Pro do (though there's USB-C charging too if you prefer).
As for battery life, there's not a huge amount in it. Both give about 6 hours of playback with ANC on, but you'll get more overall from the Beats Studio Buds+ when you consider their case – up to 36 hours compared with 30 hours from the AirPods Pro 2.
As for waterproofing, the AirPods pip the Buds here too, with a recent update to IP54, compared to the Beats Studio+'s IPX4. In practice, both of these will be fine for handling a sweaty workout, and even getting caught in a downpour.​​​​​​​
Sound and noise cancelling
When it comes to performance, there are some differences between the Studio Buds+ and AirPods Pro 2 – and overall the AirPods Pro 2 do sound better, though it's not a whitewash.
The best way to describe the sound difference is probably to say the AirPods Pro 2 have a bit more subtlety and refinement, and they're warmer too. The Studio Buds+ have a slightly more forward treble by comparison, which makes them sound more exciting, but can be tiring for longer listens and in recordings that highlight it.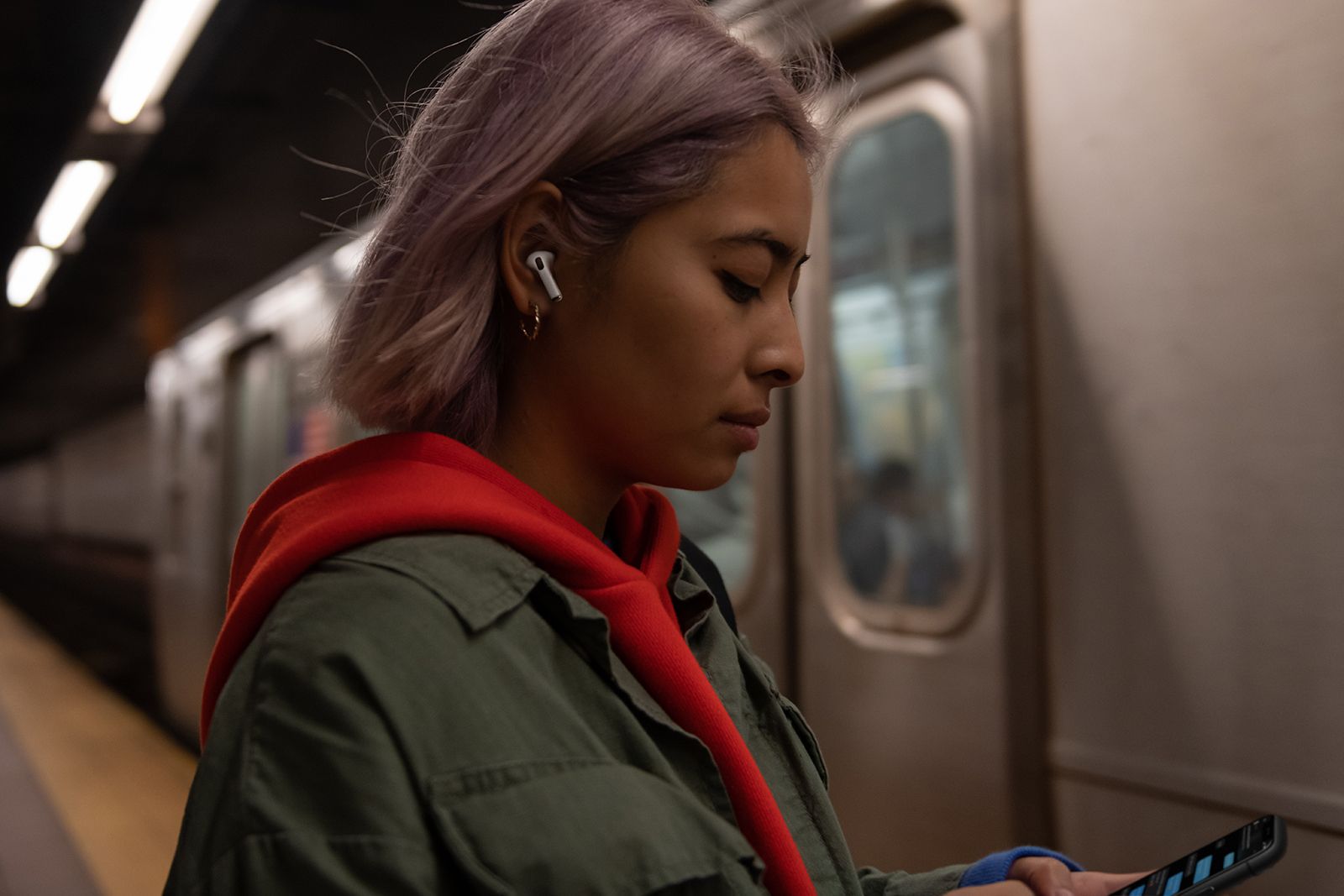 Apple
The AirPods 2 always offer more detail too, so leading edges of notes are more explicitly heard as well as more fine detail. It's a more comfortable listen for sure, but the clarity through the midrange in the Studio Buds+ is appealing too. I don't think you'll be disappointed with either, but the AirPods Pro 2 will probably be the best pick if you listen to a lot of guitar-heavy rock music.
There's no doubt that the AirPods Pro 2 offer the more effective complete cancelling, but the Studio Buds+ have caught them up in this respect, and there's less between them now.
The AirPods Pro 2 will cut out a touch more rumble from traffic noise, and dullen higher frequency noises a bit better, but the Studio Buds+ still do a great job for their price. Plus, the Studio Buds+ got the nod from my callers as the clearer of the two in phone calls, thanks to the fact they cut out more of the background noise more effectively.
Price
There's a fair difference in price between the Studio Buds+ and AirPods Pro 2. While AirPods Pro 2 are often available discounted from retailers at various points of the year, the full retail price is $80/£70 more expensive than the Beats Studio Buds+. Considering how close the two come in a lot of aspects, that makes the Studio Buds+ very competitive indeed.
Conclusion
The AirPods Pro 2 offer the best overall performance, albeit at a higher price tag. That extra money gets you better sound quality, and convenient features like in-ear detection, slightly better noise cancelling and wireless charging and Precision Finding. Plus, if you're already in Apple's ecosystem, Apple's new U1 chip ensures you'll get all the Apple-friendly features you can get.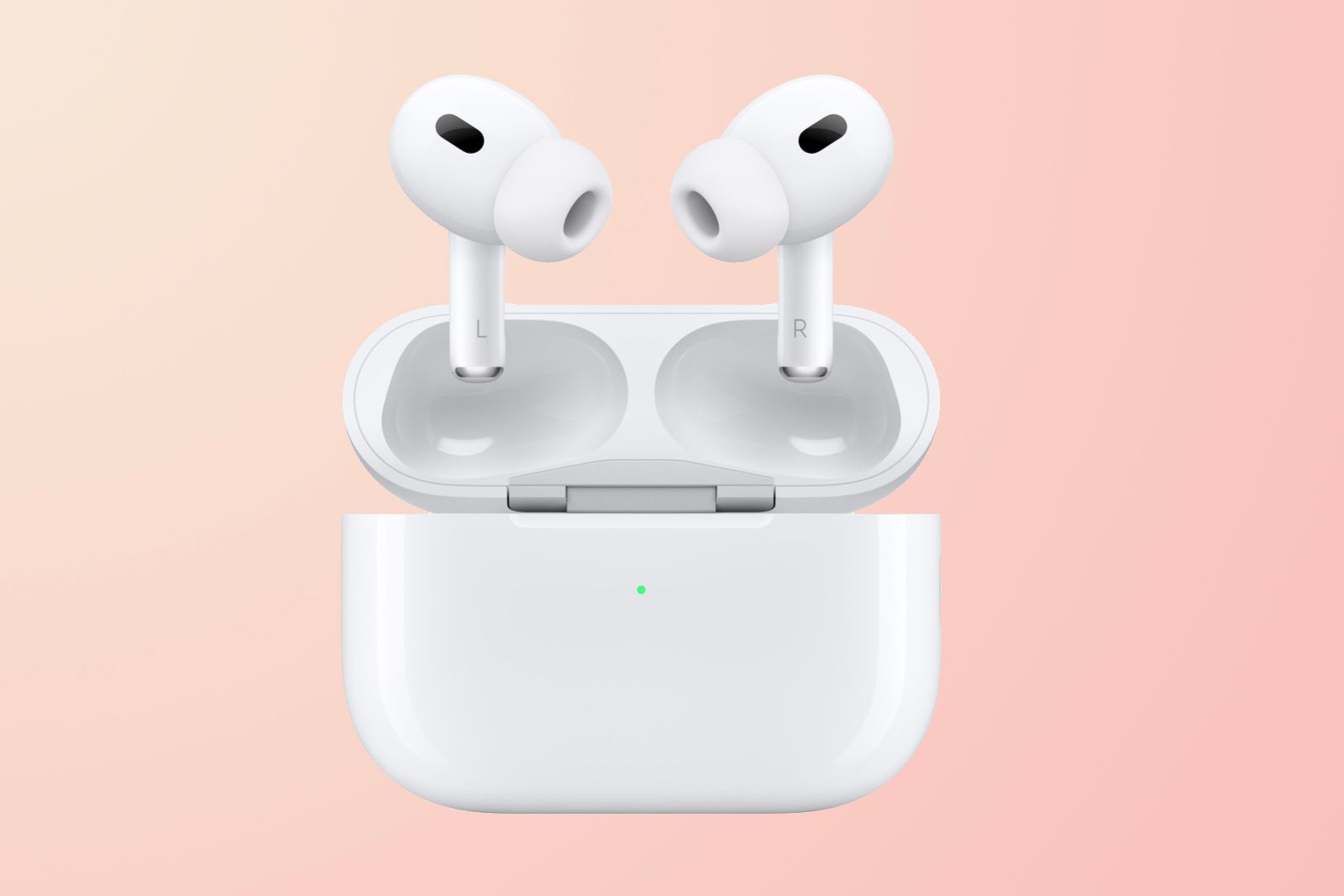 Apple AirPods Pro 2nd Generation (USB-C)
Apple's AirPods Pro 2 offer fantastic sound quality, great noise cancellation and the best experience bar none for Apple users.
However, there are a few reasons to choose the Studio Buds+ instead. Firstly – price. They're cheaper than AirPods Pro 2. Secondly – they're much more Android-friendly than the AirPods will ever be, all without losing the majority of the benefits of integration within Apple's ecosystem. If you swap between devices or aren't tied to an ecosystem, you might find these useful. Thirdly – you should be able to eke out a few more hours of battery life compared with the AirPods Pro 2, though they're neck and neck on a single charge.​​​​​​​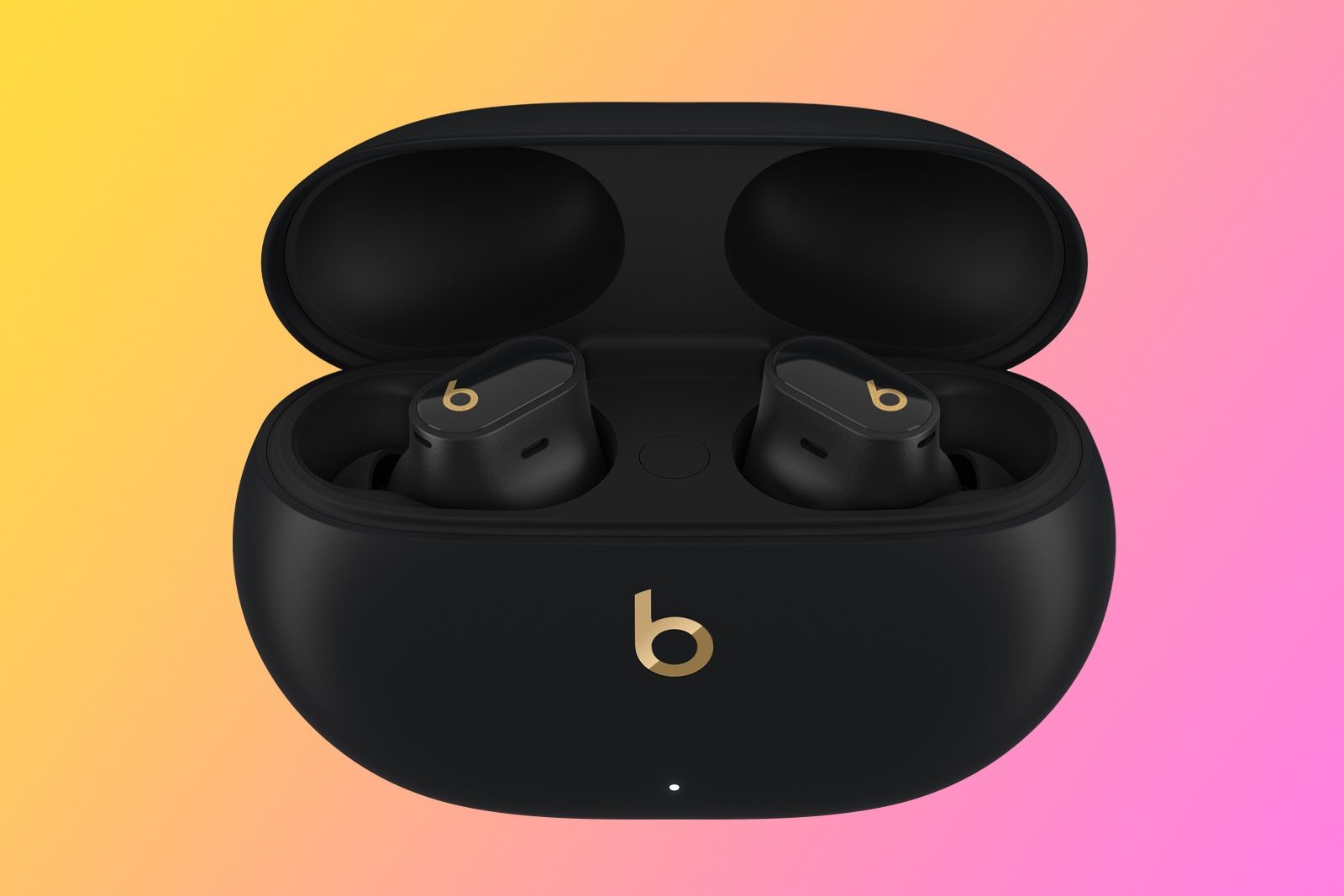 Beats/Pocket-lint
Beats Studio Buds+
The Beats Studio Buds+ deliver some great improvements on their predecessors, offering fantastic value for both Android and Apple users alike.