When it comes to drones, there's one brand that stands out above the rest, and that's DJI. Ever since the Phantom 1 hit the scene way back in 2013, DJI has been to go-to brand for top-quality aerial photography and flawless flying.
If you've decided to invest in a DJI drone, we think you've made a great choice. Few competitors come close to matching the quality, reliability and value offered by DJI's flying machines.
The next step is figuring out which one to go for. DJI has an expansive lineup, including everything from budget-friendly beginner craft to full-fledged Hollywood production machines, and that can make it hard to decide which one is right for you. Fear not, though, we're here to help.
In this guide, we'll take you through each model in DJI's consumer lineup, and give you a brief rundown on the features of each. We'll only be looking at the consumer models, so this guide excludes more niche drones like the professional (and expensive) Inspire and Matrice series, but most people will find what they're looking for right here. So, let's get into it.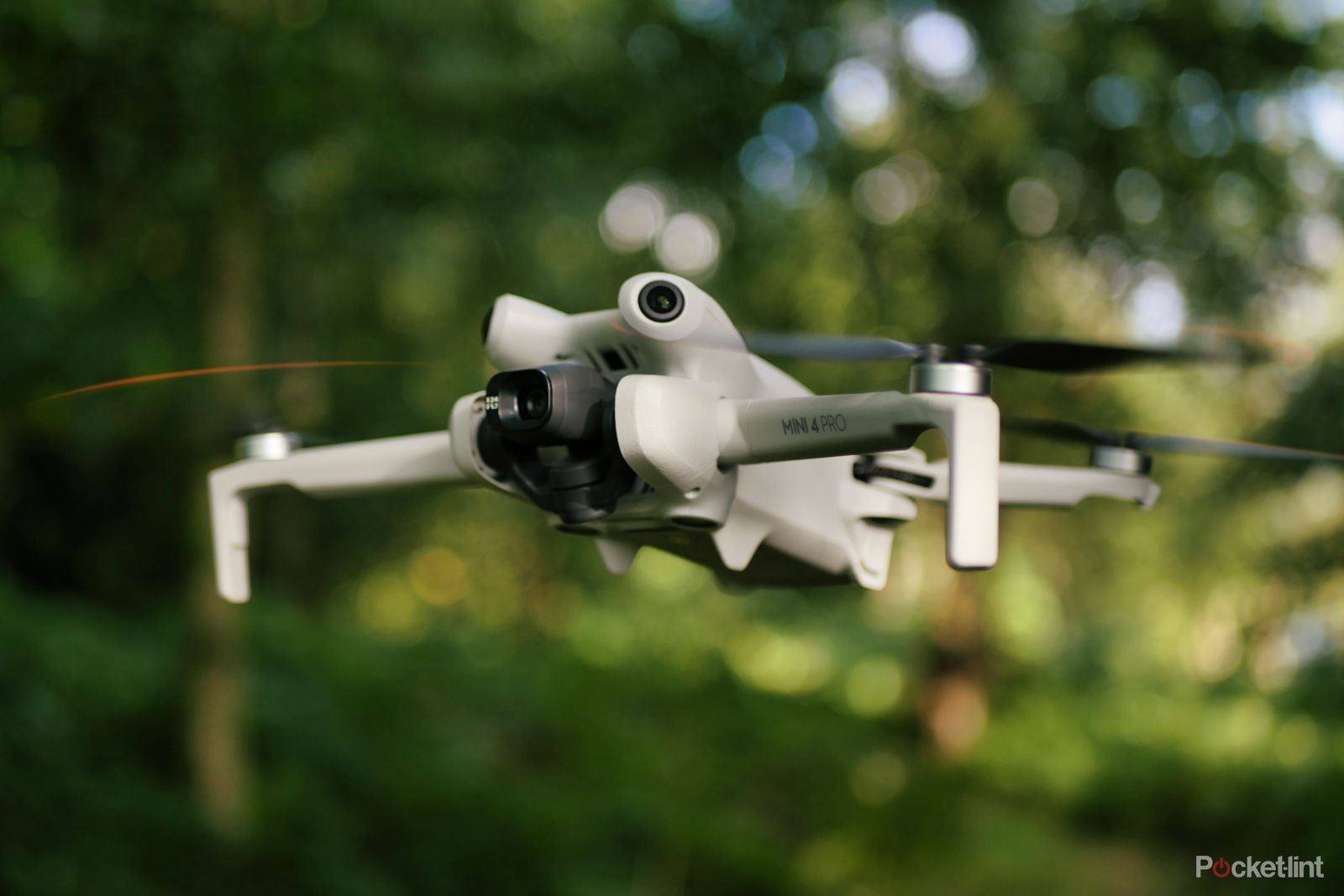 DJI Mini 4 Pro
1. Best DJI drone
Feature-packed, tiny and lightweight, we think the DJI Mini 4 Pro is the best drone for most people's needs.
Pros
Under 250g and tiny
Up to 34-minute flights
Up to 4K 100fps recording
Cons
Less wind resistance than larger drones
We think the DJI Mini 4 Pro is probably the best drone for the majority of consumers. It's compact and lightweight, which means it's handy to take with you, but it also makes it less intimidating to both the pilot and bystanders. Plus, its sub-250g weight means that it usually has far fewer rules and regulations to comply with, depending on where you live.
While it might be tiny, don't think for a second that it's lacking in specs. The Mini 4 Pro can still shoot at up to 4K 100fps, and it's one of DJI's only drones to offer true vertical format shooting, with a unique gimbal that can rotate 90 degrees.
It also has omnidirectional obstacle avoidance sensors, which offer great protection from all angles, as well as allowing for fully autonomous flight modes like ActiveTrack and MasterShots. The only downside is that it comes at a premium price and might not be the best choice when the wind picks up.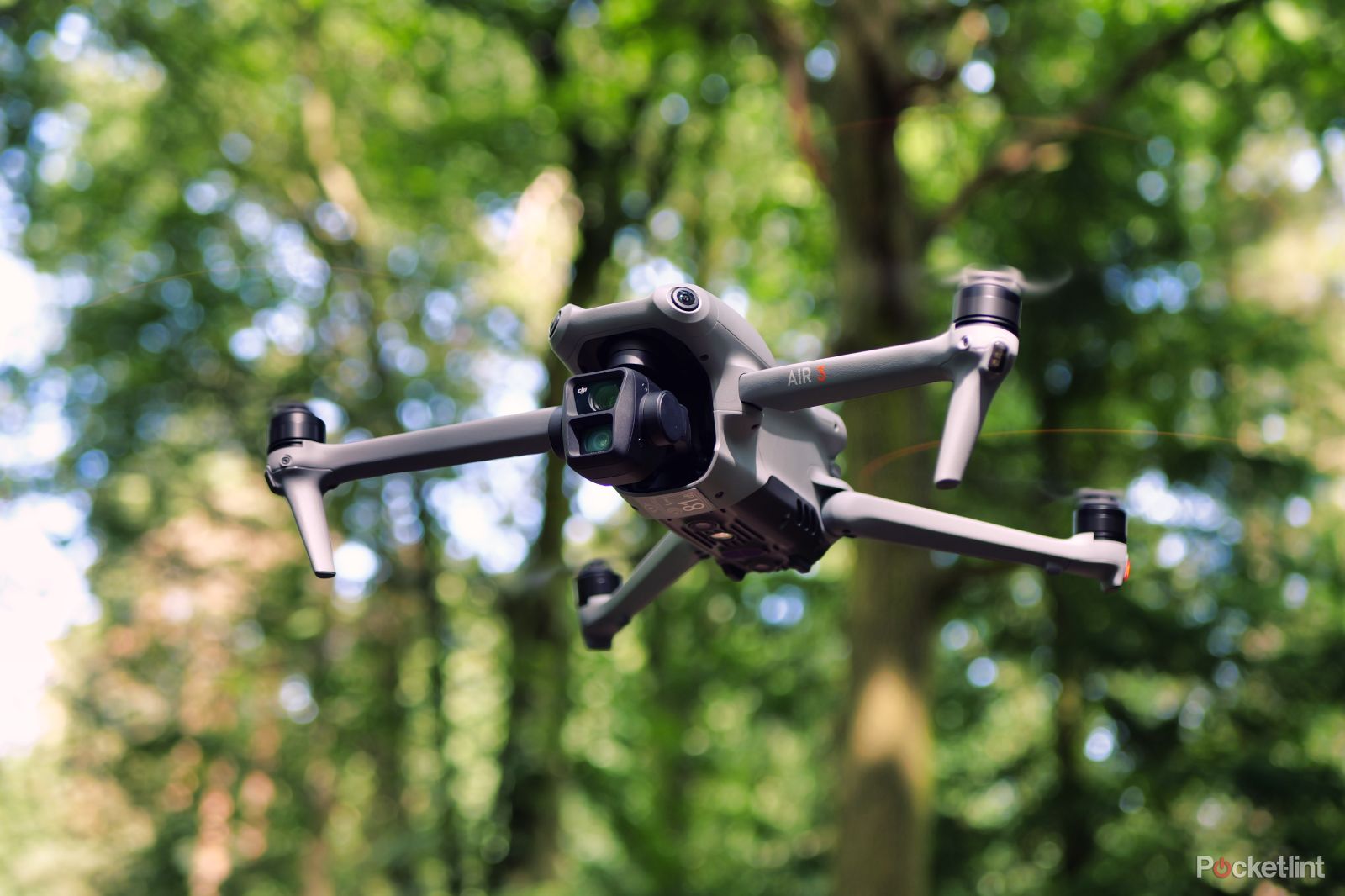 DJI Air 3
2. Best dual-camera DJI drone
The Air 3 doubles up the cameras and boosts the flying abilities, making at perfect middle ground between the Mini and Mavic series drones.
Pros
Dual camera system
46-minute flights
Up to 4K60 / 4K100 recording
Cons
Lower resolution than Air 2S
If you're looking for something a little more professional, with a much higher wind resistance, then our top pick is the DJI Air 3. This drone offers a perfect middle ground between the Mini 3 Pro and the much pricier Mavic 3 – both in terms of price, size and performance.
The Air has dual cameras, so you can select between the standard wide-angle drone shot and a much closer 70mm equivalent telephoto. This adds a whole new dimension to your drone shots, and can really make your footage stand out from the crowd.
It's also a beast when it comes to slow motion, offering up to 4K 100fps recording for some really impressive action shots.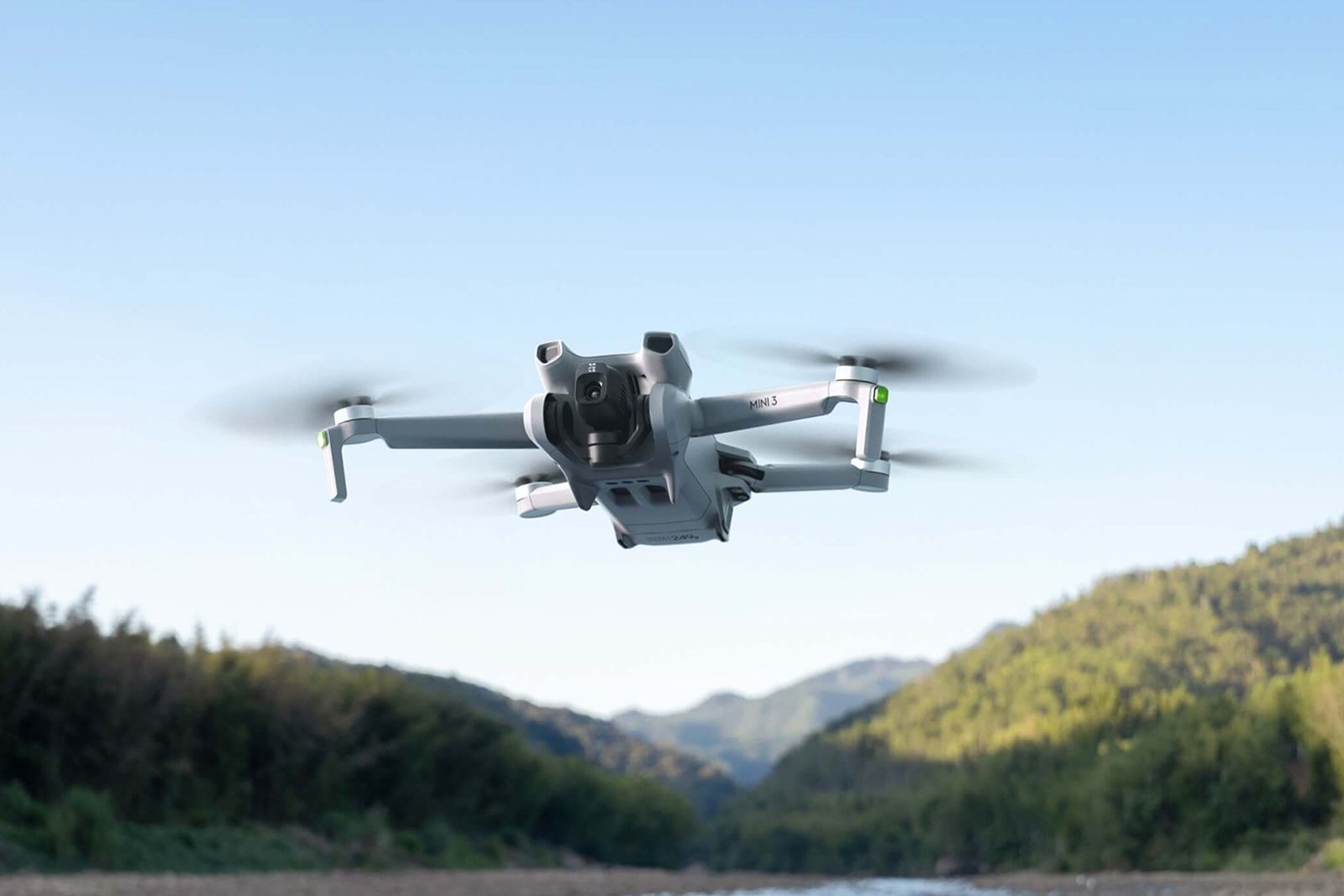 DJI
DJI Mini 3
3. Best budget DJI drone
The Mini 3 cuts a few features from the Pro version, but it comes at a significantly lower price, making it a great pick for those on a tighter budget.
Pros
Affordable price
Up to 38-minute flights
Up to 4K 30fps recording
The DJI Mini 3 was released later than the Pro model, and it's essentially a cut-back version with a more attractive price point. You still get a 1/1.3-inch sensor that can record up to 4K 30fps with true vertical shooting. It flies just as well, too. In fact, the Mini 3 can fly for longer on the standard battery as it's marginally lighter.
You do lose out on the obstacle avoidance sensors, though, and this makes it harder to recommend for beginners, despite its attractive price point. It also uses the older O2 transmission system, so it can't go as far as its pricier sibling.
If you're looking for a small drone that can take great quality photos and videos, and you're on a tighter budget, then the Mini 3 is an excellent pick. Just be careful, as with no obstacle avoidance to help you out, you might find yourself climbing trees more often than you'd like.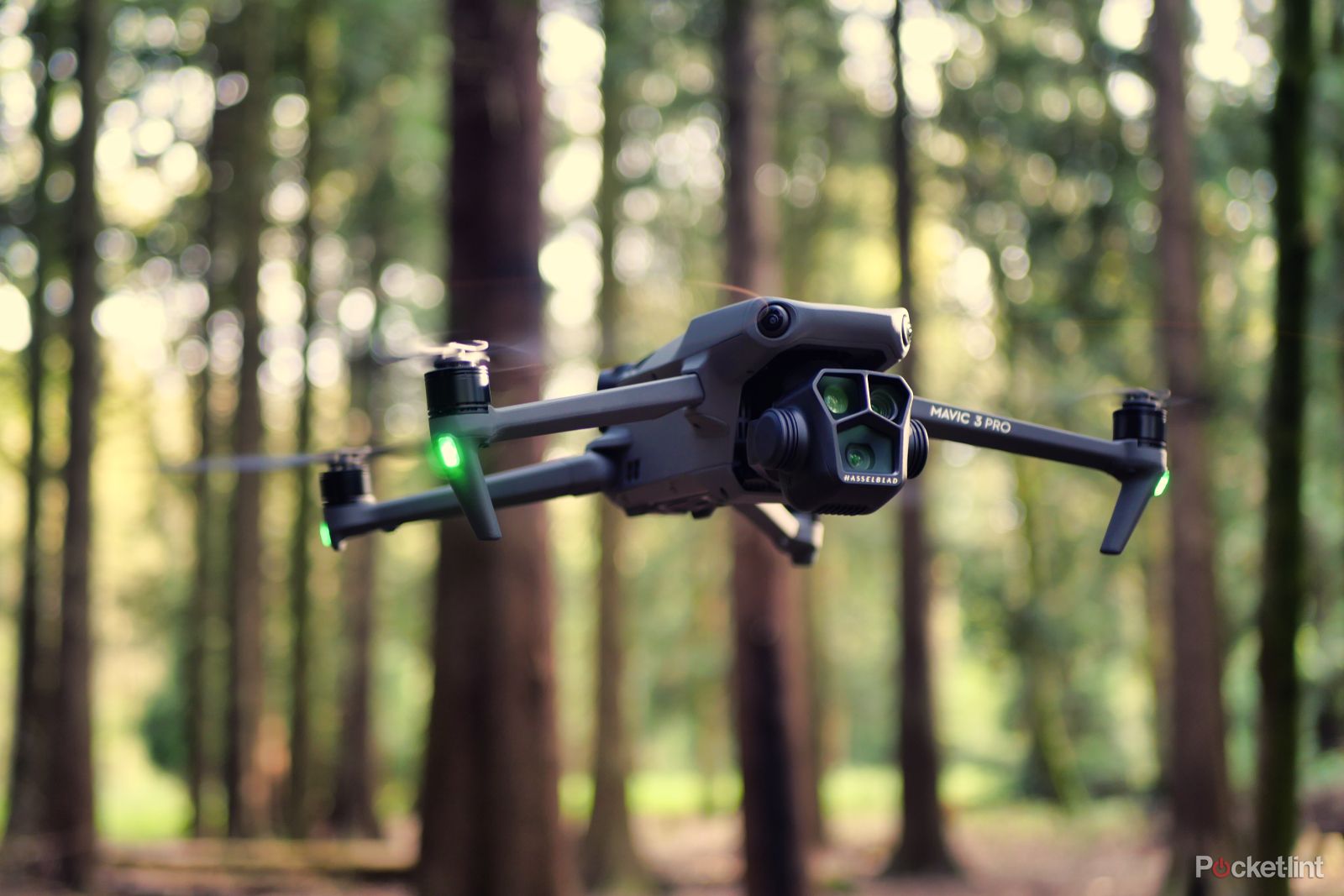 DJI Mavic 3 Pro
4. Best DJI drone for professionals
The Mavic 3 Pro is DJI's top-tier consumer drone and it boasts three cameras for the ultimate shooting versatility.
Pros
Triple camera system
Up to 43-minute flights
Up to 5.1K 50fps recording
The DJI Mavic 3 Pro is the flagship drone in DJI's consumer lineup. It boasts three cameras, so you can always find the right focal length for the situation at hand. As you might expect, it's an impressive flier, too, offering some of the fastest speeds and longest flights in this category.
It's an expensive drone, but if you're serious about filmmaking, it could be well worth the investment, especially when you consider that it's a small fraction of the cost of the Inspire 3, which is the next step up.
For the average user. we think the Mavic series is a little too large, expensive and intimidating, but for aspiring pros, they're fantastic. The main camera is the highlight, with a massive 4/3 sensor, adjustable aperture and up to 5.1k 50fps recording.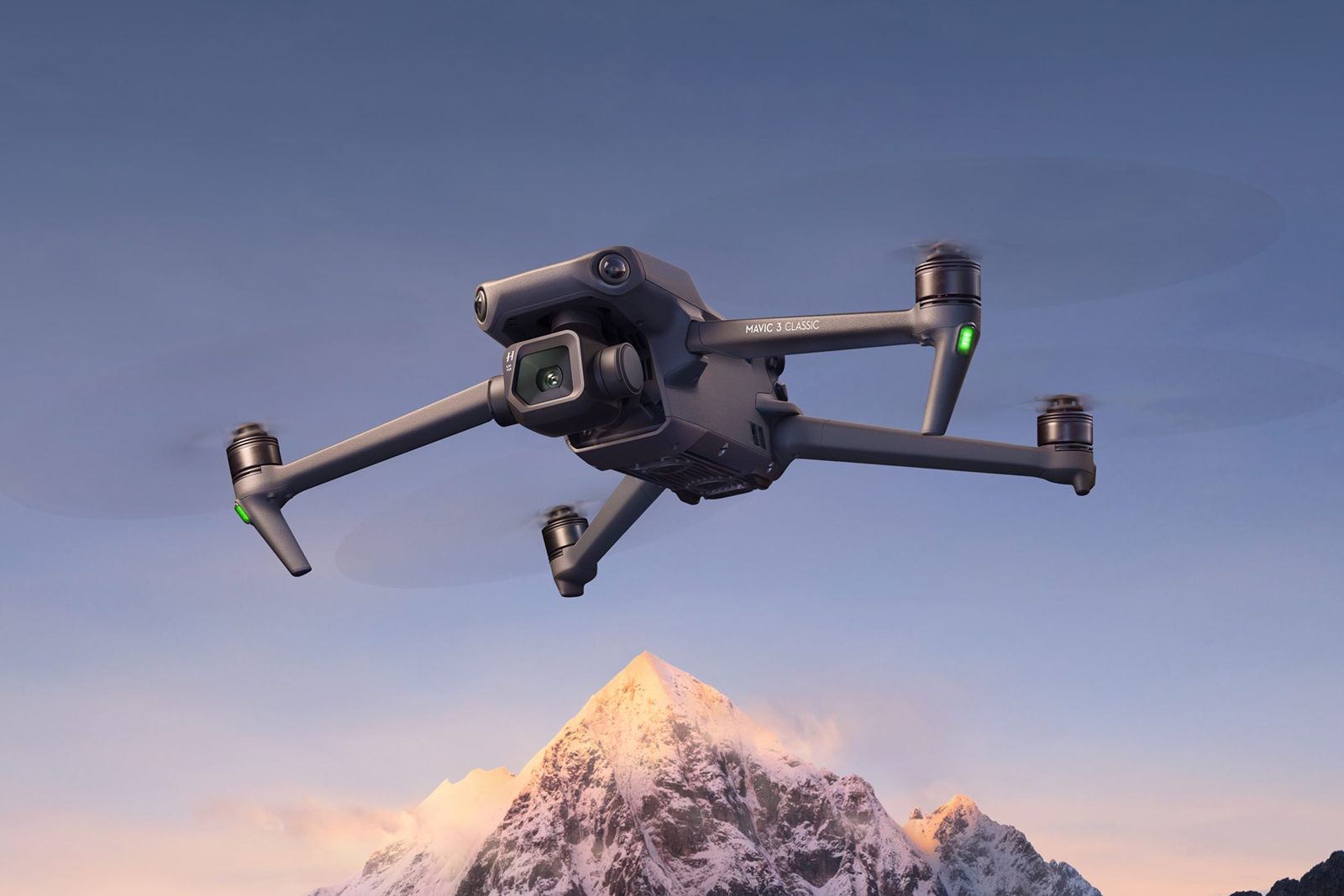 DJI
DJI Mavic 3 Classic
5. Best value pro DJI drone
If you want all of the features of the Mavic 3 Pro, but can make do with a single camera, the Mavic 3 Classic is the one for you.
Pros
Much cheaper than the Pro version
Up to 46-minute flights
Up to 5.1k 50fps recording
The Mavic 3 Classic is essentially the same drone as the Mavic 3 Pro, with the key difference being that it only has one camera. The main camera is the most impressive on the Mavic 3 Pro anyway, so if you're not likely to mix things up with additional lenses you can save a wad of cash by opting for the Mavic 3 Classic.
You also get slightly longer flight times, 46 minutes rather than 43, as it's a slightly lighter craft. Elsewhere you'll find all the same features, so if you favour a wide-angle shot, this could be the right model for you.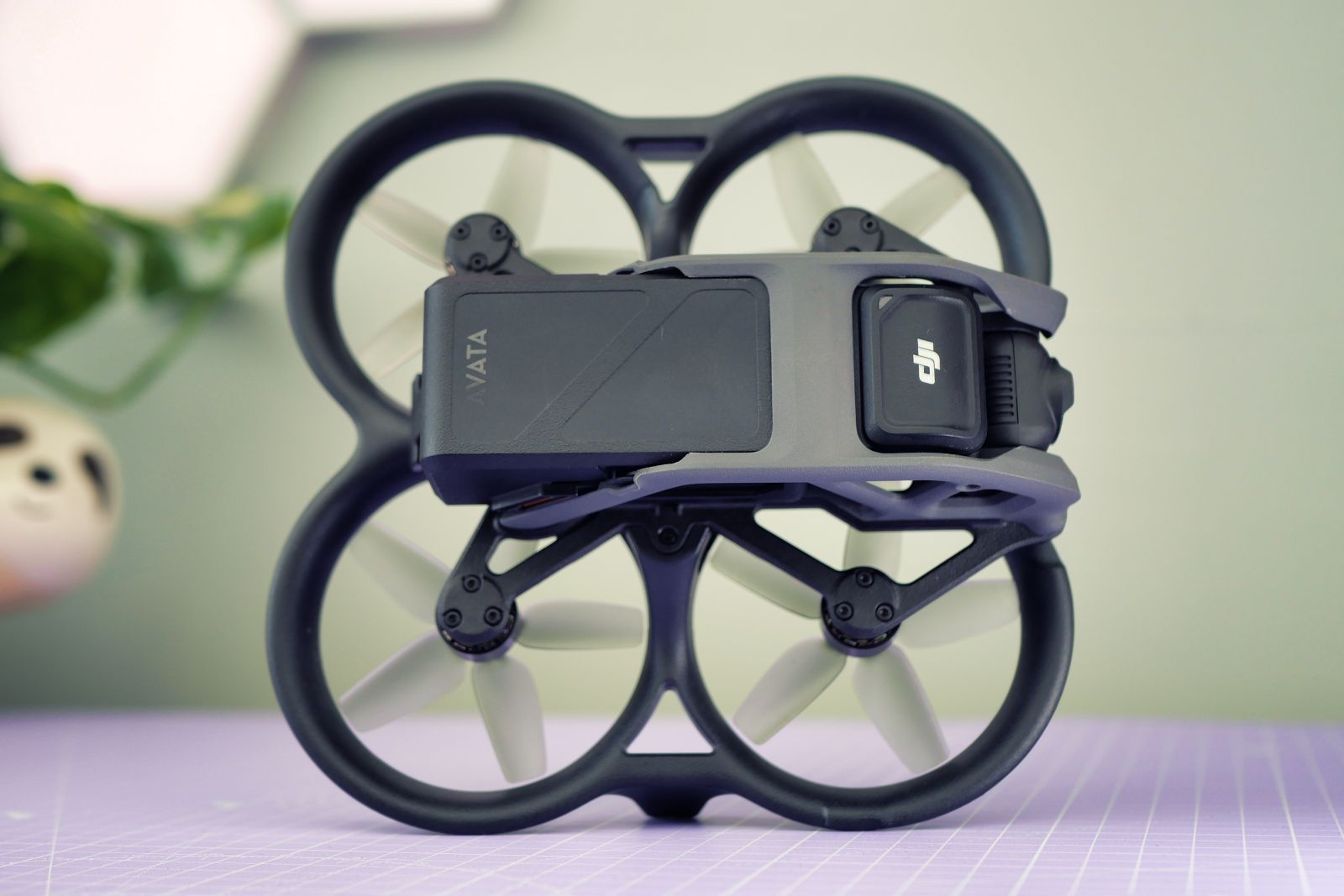 DJI Avata
6. Best DJI FPV drone
If you want to crank up the fun to the next level, the DJI Avata is the best way to find your feet with FPV flying.
Pros
Amazing FPV flying
Up to 18-minute flights
Up to 4K 60fps recording
Cons
FPV flying means crashing often
The DJI Avata is an entirely different type of drone to the other models in DJI's lineup. It's what's known as an FPV drone, which stands for first-person view, and these types of drones are typically flown with video goggles on your head to give an immersive flying experience.
Popularised by RC hobbyists, FPV drones have historically had a very steep learning curve, with fully manual controls, no sensors and no return-to-home functionality. The DJI Avata is a much more accessible way to enjoy this thrilling style of flight, as it has simplified controls with the Motion controller, altitude hold, emergency braking, return to home and more.
It's not all just about fun flying, though, the Avata is capable of capturing stunning shots that just aren't possible with DJI's other drones. Diving and swooping like a bird gives a really unique perspective on your subject. Just be warned, crashes come with the territory, so this style of drone is not for the faint of heart.
The bottom line: Which is the best DJI drone?
We think most people will be best served by the DJI Mini 4 Pro. It's compact and easy to carry, it's less intimidating than the larger drones, it has fewer restrictions on its usage and it's super easy to fly thanks to its obstacle avoidance sensors. At the same time, it can capture stunning images and it flies just as well as some of the larger and more expensive models, too.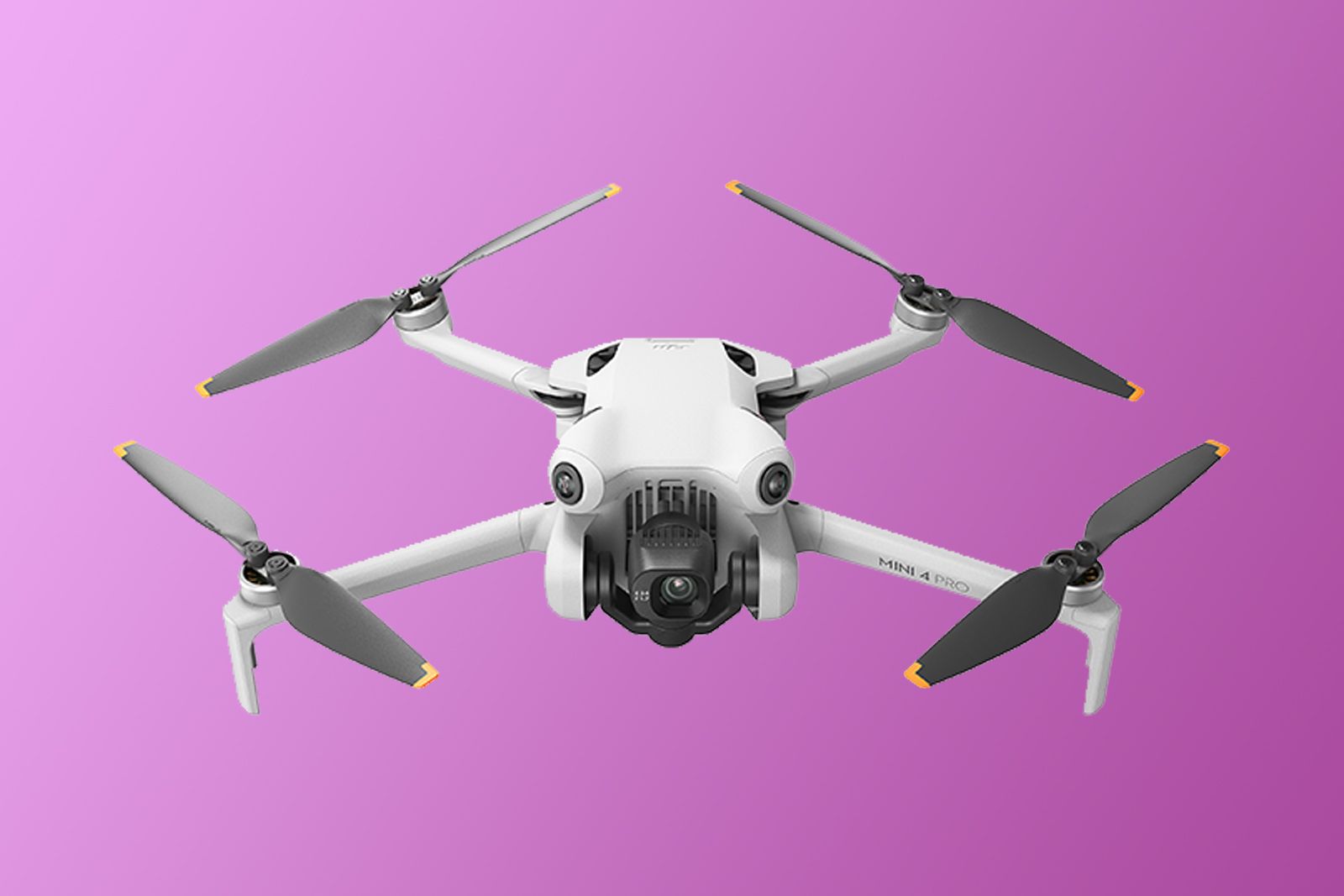 DJI
DJI Mini 4 Pro
Editor's Choice
Whether you're a seasoned pro or a fresh-faced pilot, the Mini 4 Pro has something to offer. It's tiny and convenient to carry but flies with the best of them and captures stunning videos.
That said, the Mini 4 Pro won't be the perfect drone for everyone. It's a pricey option, so those looking to save so money might want to consider the Mini 3 instead. On the other hand, if you're looking for the best image fidelity and expect to fly in some windy conditions, then you'll want to check out the Mavic 3 Pro.
How to choose a DJI drone
With so many unique models in DJI's lineup, it can be challenging to pick out the perfect drone for your needs. In an effort to help, here are a few things we recommend thinking about before you take the plunge.
What do you need a drone for?
Choosing the right DJI drone is all about honing in on the specs that matter to you. What was it that tempted you to buy a drone in the first place? Do you want to capture stunning videos for your YouTube channel, or are you more interested in taking photographs? Maybe you just want to fly for the thrill of it?
Most of the differentiation between these models comes in the form of video and photo specifications, so if you figure out what you're likely to want from your drone, then it should help to narrow down your options. And if you just want to fly for fun, then a cheaper option will serve you well, or an FPV model, if you're feeling adventurous.
As an example, we love being able to film ourselves with ActiveTrack, which means we're mainly interested in drones that have obstacle avoidance sensors. And since we don't want something as expensive as a Mavic, that means the Mini 3 Pro and Air 3 are front runners for our needs.
What are the local regulations?
Before you commit to a purchase, it's worth checking what you can fly legally in your region. A heavier craft will usually require you to have some kind of certification before you take to the skies, whereas you might find that a drone from the Mini series is much less restricted.
We have a guide to the regulations in the UK and the US, but if you're elsewhere in the world, be sure to check with your local aviation authority.