Computers
Best iPhone 15 Pro cases 2023: Protect like a Pro
The best iPhone 15 Pro cases protect your device and suit your style preferences.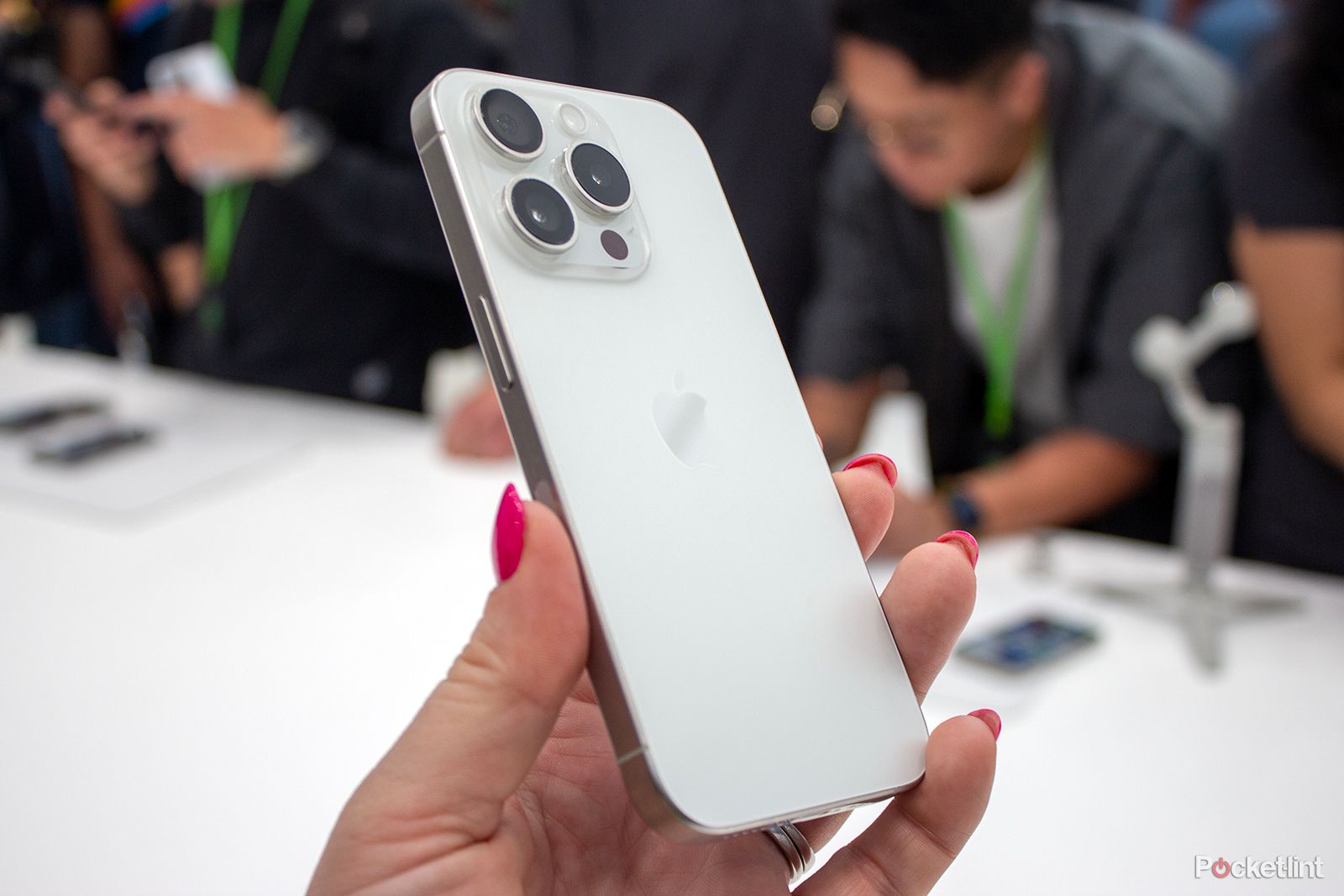 The iPhone Pro models have consistently been some of our favorites, providing great camera quality, intuitive upgrades like last year's Dynamic Island, and increasingly gorgeous displays. And this year's iPhone 15 Pro is no exception. It's a capable handset powered by the new A17 chip along with yes, the Dynamic Island, and a new Action Button instead of the traditional mute toggle. That said, you'll need a new case to protect your new phone – and unlike Pros before it – these upgrades do mean you'll have to invest in a new case as the iPhone 14 Pro case isn't a fit.
Still, we found plenty of affordable iPhone 15 Pro cases for those of you not eager to throw down even more cash on an iPhone 15 Pro case. But, honestly, it's better to invest a few extra dollars into a case now than have to spend hundreds of dollars later to repair a broken screen from dropping your naked iPhone 15 Pro on the ground.
Spigen / Pocket-lint

Spigen Tough Armor MagFit iPhone 15 Pro case

Best case overall

Apple / Pocket-lint

Apple FineWoven iPhone 15 Pro Case

Best leather look-alike

OtterBox / Pocket-lint

OtterBox Defender Series XT

Most durable case

Smartish / Pocket-lint

Smartish Gripmunk

Best stylish case

dbrand / Pocket-lint

Dbrand Ghost Case for iPhone 15 Pro

Best clear case
Spigen / Pocket-lint

Spigen Tough Armor MagFit iPhone 15 Pro case

Best case overall

With a raised lip to enhance the iPhone 15 Pro's beautiful display along with the upgraded camera bezels, this case from Spigen is simple, but sturdy. It also features a magnet clear-back case so that you can take advantage of MagSafe wireless charging. Additionally, it promises tactile buttons for easy Action Button navigation.

Apple / Pocket-lint

Apple FineWoven iPhone 15 Pro Case

Best leather look-alike

In an effort to curb emissions, Apple is swapping leather cases for a more environmental option: FineWoven cases, made from 68 per cent post consumer recycled content. The FineWoven material is comparable to suede while giving a luxurious look to your iPhone.

OtterBox / Pocket-lint

OtterBox Defender Series XT

Most durable case

Known for its extreme durability, the new Defender Otterbox Series XT also adds MagSafe compatibility for a rugged and multi-functional option. Made with a polycarbonate shell, it offers loads of protection without making your phone feel like a brick. The Defender Series XT also comes in 10 different colour options, including various patterns.

Smartish / Pocket-lint

Smartish Gripmunk

Best stylish case

Aside from being highly stylish, the Smartish Gripmunk cases have passed drop tests that include being dropped 50 times onto concrete from six feet high. They also feature built-in air pockets that act as airbags to cushion your iPhone 15 Pro. Gripmunk cases can be customized with various prints, and you can even design your own.

dbrand / Pocket-lint

Dbrand Ghost Case for iPhone 15 Pro

Best clear case

The dbrand Ghost is a clear case built to ensure it stays..well, clear. While other clear cases yellow over time, the Ghost stays perfectly thanks to the black shock absorbing corner bumpers absorbing the sunlight that stains other clear cases. Additionaly, at only 1.2mm thick, it's light form-factor won't engulf your iPhone.

Spigen / Pocket-lint

Spigen Ultra Hybrid S

Best premium case

The Spigen Ultra Hybrid S case measures 5.93 x 2.93 x 0.54 inches and weighs 57g and uses Spigen Air Cushion technology for military-grade drop resistance.As a part of Spigen's MagFit lineup of cases, the Ultra Hybrid S is compatible with wireless charging and MagSafe accessories. Additionally, it features a kickstand to prop your phone up hands-free.

Caseology / Pocket-lint

Caseology Athlex for iPhone 15 Pro

Best budget case

Equipped with cushioning for dual protection, this military-certified protection case promises to prevent dings and cracks on your new iPhone 15 Pro. Featuring a sleek black design with accent lines on the back, the Caseology Athlex totes a luxury look at a budget price. Plus, the accent lines promise an ergonomic hold, which is great for daily handset use.

Spidercase / Pocket-lint

Spidercase Magnetic for iPhone 15 Pro Case

Best multi-functional case

Promoting a perfect fit for the new Action Button, this MagSafe case from Spidercase is slim and sleek while still promising military shockproof protection. Additionally, it advertises a strong magnet for wireless charging or to even add MagSafe accessories – such as a MagSafe wallet. And that's not where this case's multi-functionality ends – it also features a foldable kickstand for even more viewing angles.
Will my iPhone 14 Pro case fit my iPhone 15 Pro?
No, your iPhone 14 Pro case will not on the iPhone 15 Pro and vice versa, mainly due to the slimmer Titanium design and addition of the Action Button. Therefore, you'll have to get a new case to
What's the difference between the iPhone 14 Pro and the iPhone 15 Pro?
While both offer "Pro" features, ultimately, the differences in the iPhone 14 and iPhone 15 Pro models come down to three things: The iPhone 15 Pro features an Action Button instead of the mute button toggle, USB-C charging rather than lightning charging, and the A17 chipset for faster performance.
What factors should you look for in selecting an iPhone 15 Pro case?
Protection: Finding the right case depends on what you want to prioritize, but one of the most important should be that the case protects your phone. Every case listed here will do that. Keep in mind the most protective phone cases typically feature shock-absorbing materials like silicone or rubber, often combined with a hard exterior shell and raised edges – particularly around the screen and camera – to prevent these areas from making direct contact with surfaces when dropped.
MagSafe capabilities: Let's talk about MagSafe. Like all new iPhones, the 15 Pro comes with MagSafe, which enables wireless charging with magnetic-based accessories. MagSafe can be blocked out by incompatible phone cases. We've included MagSafe versions of all the cases we've selected. If you don't plan to use MagSafe charging, you can get standard versions of all of these cases as well. We would still recommend going with the MagSafe versions, as there are pretty compelling MagSafe accessories like wallets and battery packs.
Style and personalization: Finding a good iPhone case is also about matching your style. For us, the sleek style of Apple's new FineWoven cases has the most appeal. They are made of 68 per cent recyclable material called microtwill that's comparable to suede. Part of the sharp look you get with a FineWoven case is thanks to it's snap-into-place design. The cases also come in five colours: Pacific blue, black, taupe, evergreen and mulberry.If faux-suede isn't your style, there are also clear cases from Spigen and DBrand, which allow you to actually see all the iPhone Pro 15 in its intended glory. On the opposite end of the spectrum is the Gripmunk case from Smartish, which offers a ton of customization. Just choose the personalize section and upload any print you'd like or design your own.
Protection: Finally, if protection is top of mind, you have to go with the Otterbox Defender Series XT. Its polycarbonate shell might not be as eye catching as some of the others on this list, but I have a two-year old who loves to spike my phone as if scoring a touchdown, and my old Otterbox case still somehow has my iPhone 14 Pro looking like it did the day I bought it.