Memes are an internet staple at this point, and while they were once reserved for the chronically online, they're now a part of mainstream culture. You might say that they're almost an essential part of communicating in the modern age.
The important thing, though, is that they make us laugh. So if you want to inject some humour into your group chats or social media feeds, then you'll want to keep a good meme generator handy. In this article, we'll take you through the best options available for your smartphone.
1
ZomboDroid Meme Generator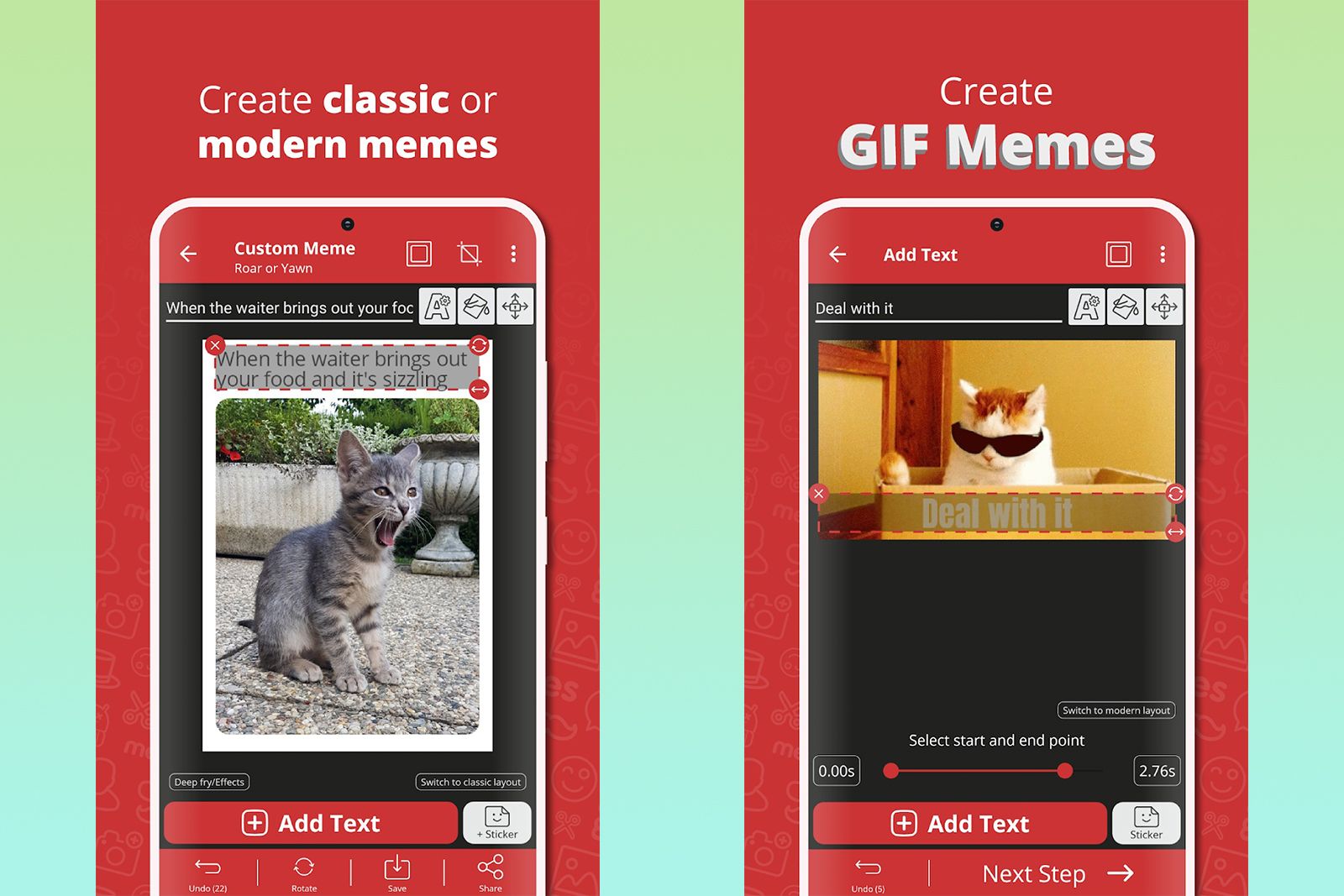 ZomboDroid / Google Play
The ZomboDorid Meme Generator app has over 10 million downloads on the Google Play Store, making it easily the most popular option for generating memes with an Android phone. Upon loading it up, it's easy to see why. This app makes it extremely quick and easy to generate a meme in all of the popular formats, simply have a scroll down the popular tab, and you'll likely find what you're looking for. Then, tapping on the meme will open the editing view with placeholder text ready for you to manipulate.
It also supports GIFs and stickers and has a surprisingly comprehensive suite of image editing tools, most of which are available for free. The main downside is that it's Android only, so Apple users are out of luck. Fear not, though, there are loads of great options available for iOS further down this list.
Download ZomboDroid Meme Generator on Android.
2
Canva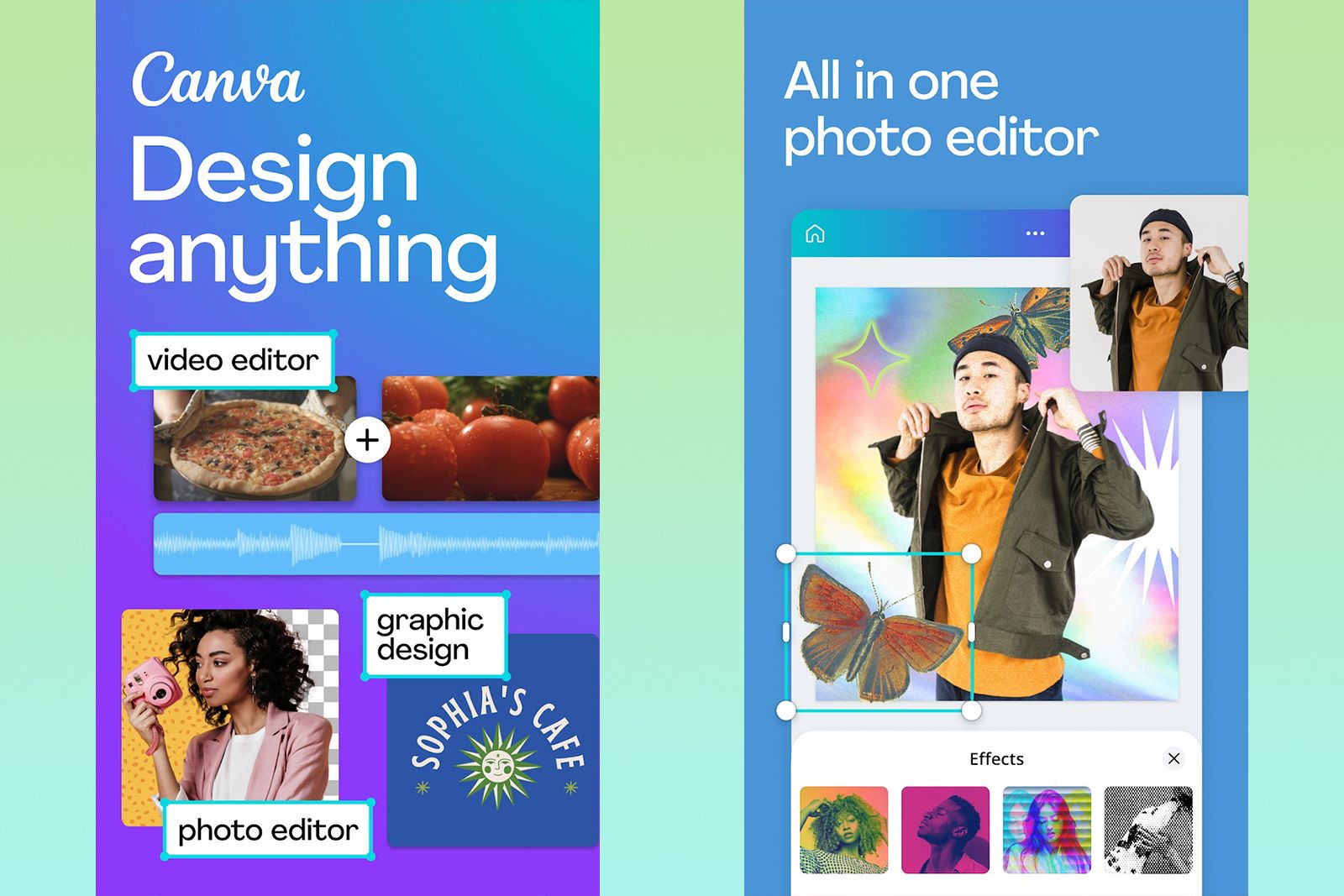 Canva / Google Play
In the old days of the internet, there was no such thing as meme generator, we'd have to craft our memes from scratch using desktop image editing software like Adobe Photoshop, and if you want to get really creative, it's probably still the best way to do it. The Canva app is one of the most feature-packed editing tools available for mobile platforms, and you can use it to create just about anything, meme or otherwise.
We love this option as you can create brand new formats from the ground up – who knows, maybe your creation could become the template of memes for years to come. There are very few limits with this app, you can even use it to edit video. The downside is that it's a lot more work than using a purpose-built generator, but it could be worth learning how to use it, as image editing skills are sure to come in handy at some point.
Download Canva on Android or iOS.
3
Mematic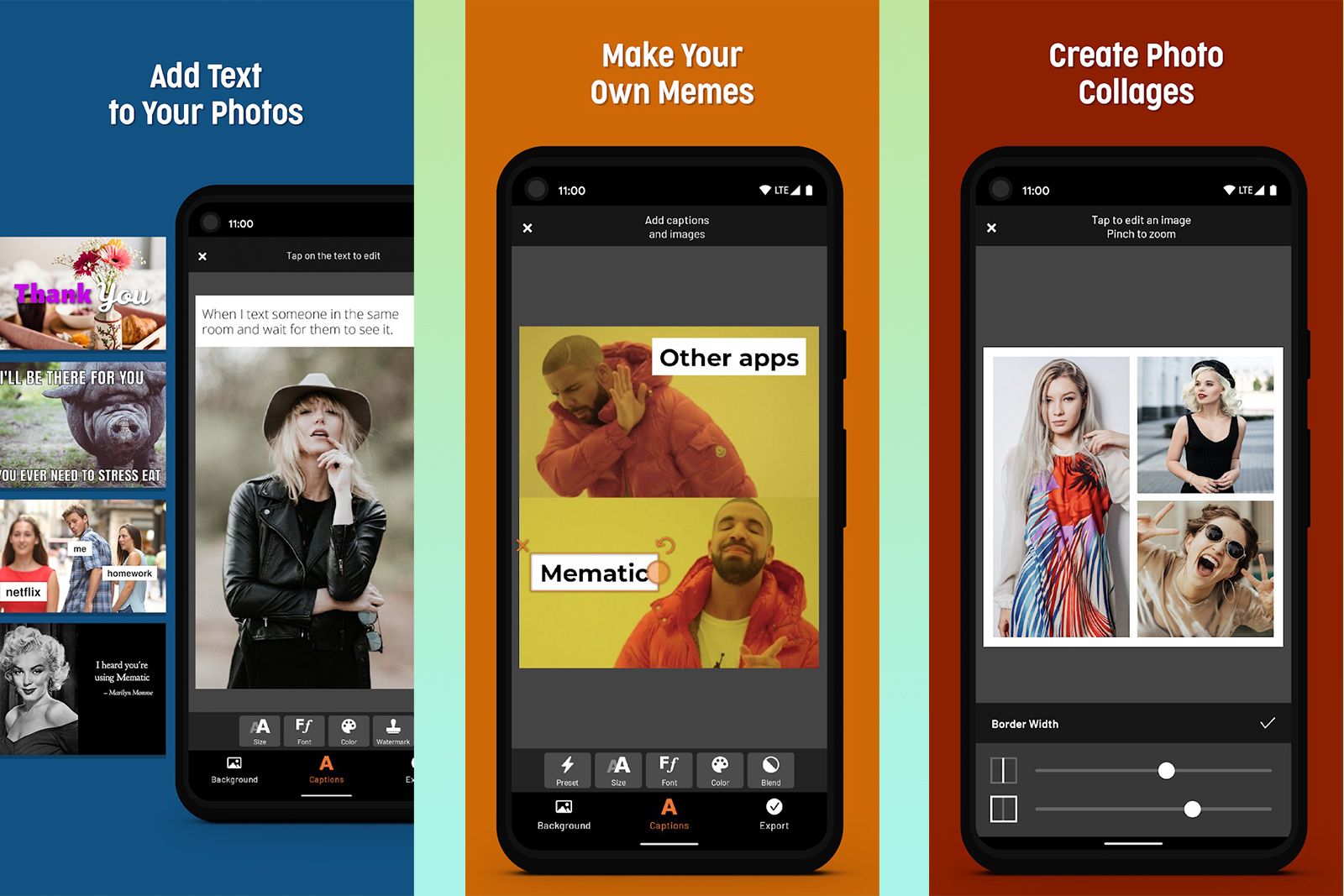 Trilliarden / Google Play
On the opposite end of the spectrum, the Mematic app is all about speed and ease of use. It's super simple to use, but there are enough tools here that you can still get really creative with your arrangements. There are some popular formats available as presets in the app like the classic Impact font top-text / bottom-text, demotivational poster, famous quote and more.
Popular images aren't applied to the template by default in this app, but you can easily find them by tapping "Memes" in the image picker, and the library is very extensive. Plus, this one works on both iOS and Android, so you can get in on the fun no matter which handset you use.
Download Mematic on Android or iOS.
4
MemeHouse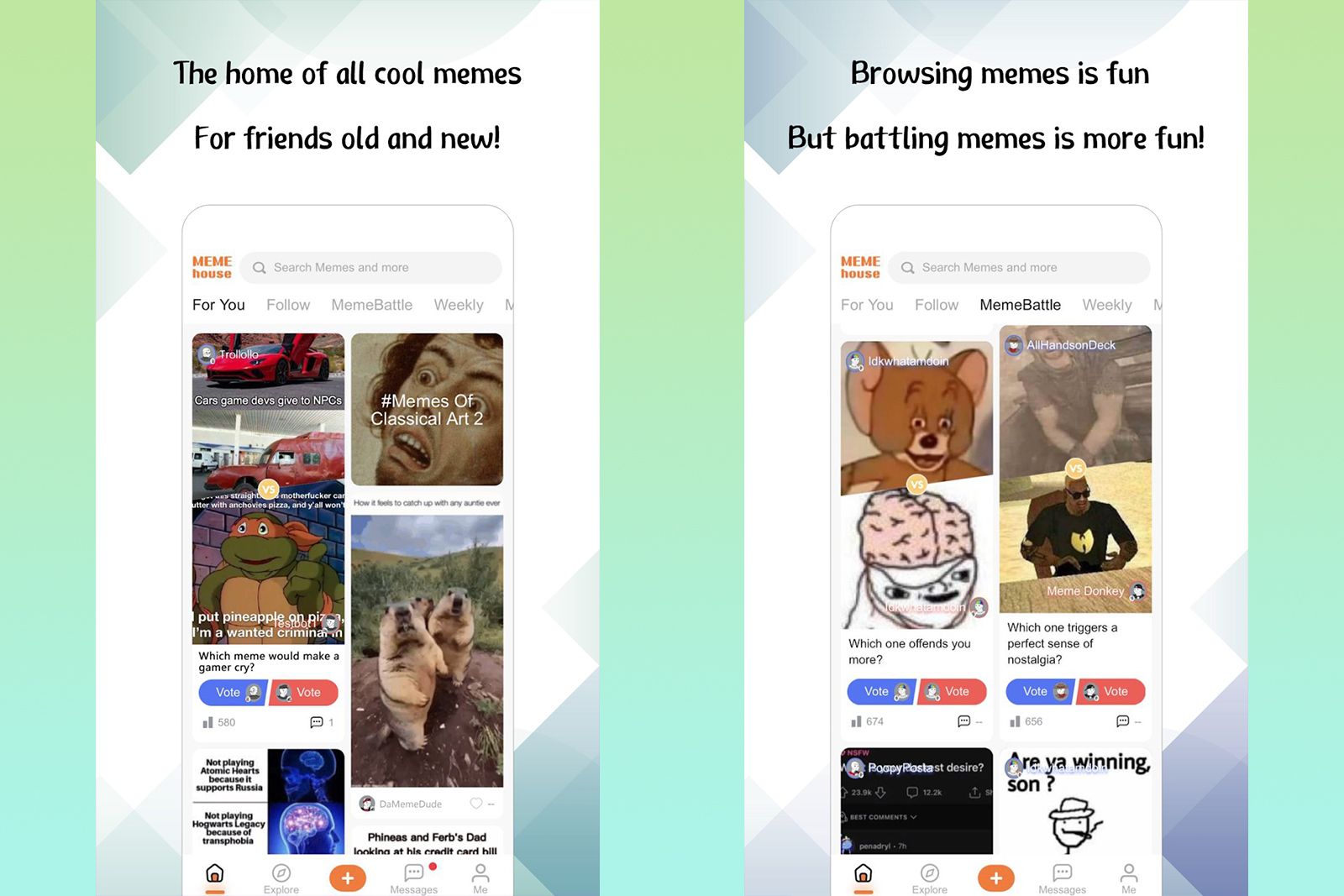 WAHF / Google Play
MemeHouse is a unique app that incorporates some social elements, a competitive battle system and even has its own currency. If you're just looking to make a meme and get on with your day, this one's probably not for you, but if you're looking for a source of entertainment, it could be worth checking out.
Just like the other apps, you can create memes using your own images or you can use popular images and templates from the app's library. The difference is, using popular templates will cost you tokens, and tokens can be earned by sharing your memes (you can buy them, too). This means that there's always a steady flow of new content for you to browse, as users are incentivised to share their content to collect extra tokens. It's a bit different, and it's quite fun, especially the battles.
Download MemeHouse on Android or iOS.
5
Photoshop Express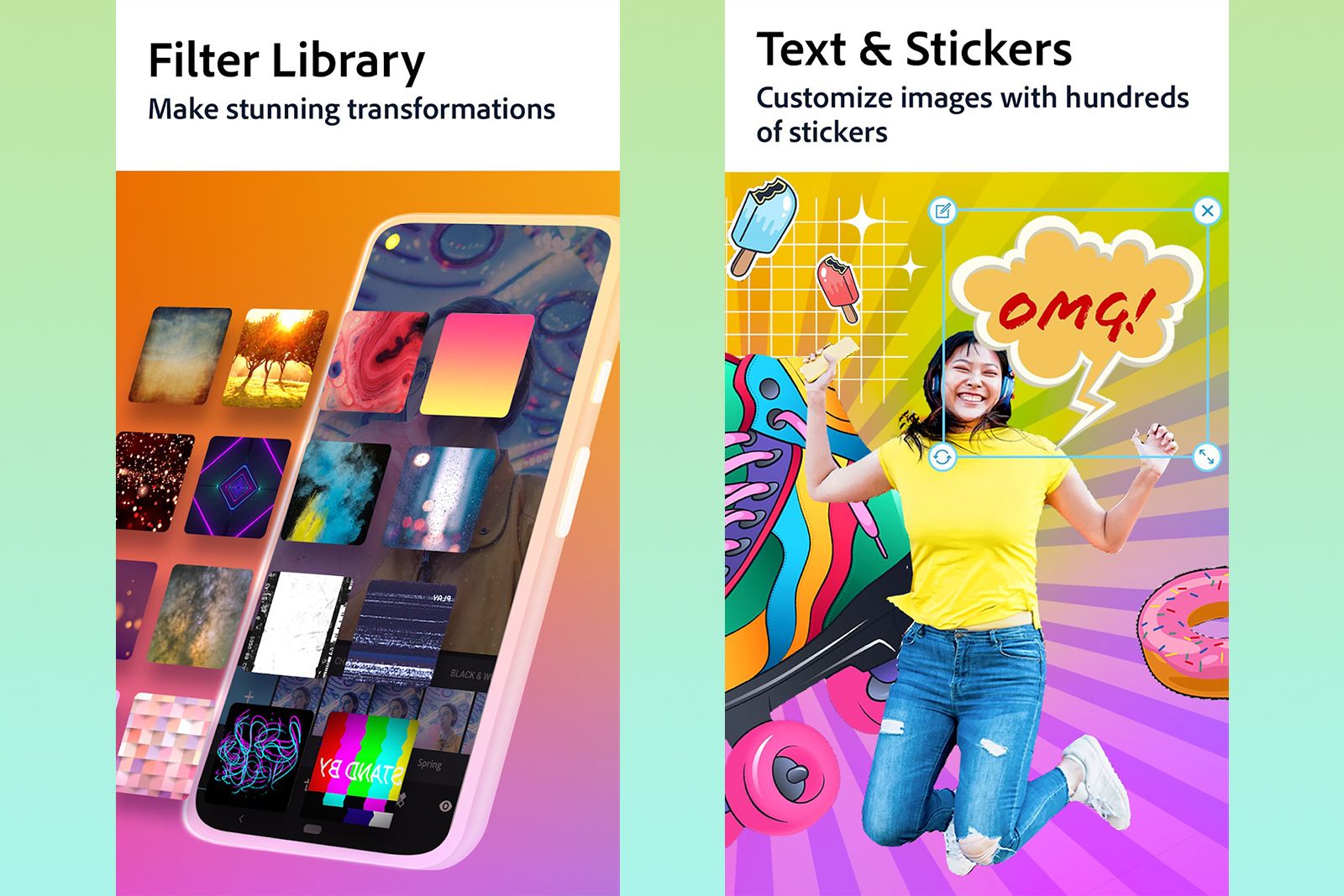 Adobe / Google Play
Good old Photoshop, it was the desktop application that started it all. Unfortunately, the mobile app isn't quite as comprehensive as its desktop counterpart, but it's still a really handy image manipulation tool that you can use on the go. If you just want to combine a couple of images, or add some text, then Photoshop Express is an excellent tool for the job.
The advantage of using an app like this is in its flexibility, it's a great option for tweaking your photos, and it has tonnes of utility outside of its ability to create memes. The downside is that you'll miss out on some meme staples, it doesn't offer the Impact font, for example – and that's sure to be a dealbreaker for some.
Download Photoshop Express for Android or iOS.