There are plenty of media streamers around but few offer as extensive a range of apps and channels as Roku. The company has been manufacturing online streaming boxes for over a decade now, and they have always been popular. Roku offers a simple approach, where you can have access to all the major services and just jump straight to it, rather than having to deal with a curated range of suggestions as you might find on other platforms.
Roku's product range differs globally and has matured from just streaming sticks to include televisions, speakers and some other devices too. Here we're focusing on Roku's streaming devices – the most popular TV accessories it offers – to help you choose the best Roku for you.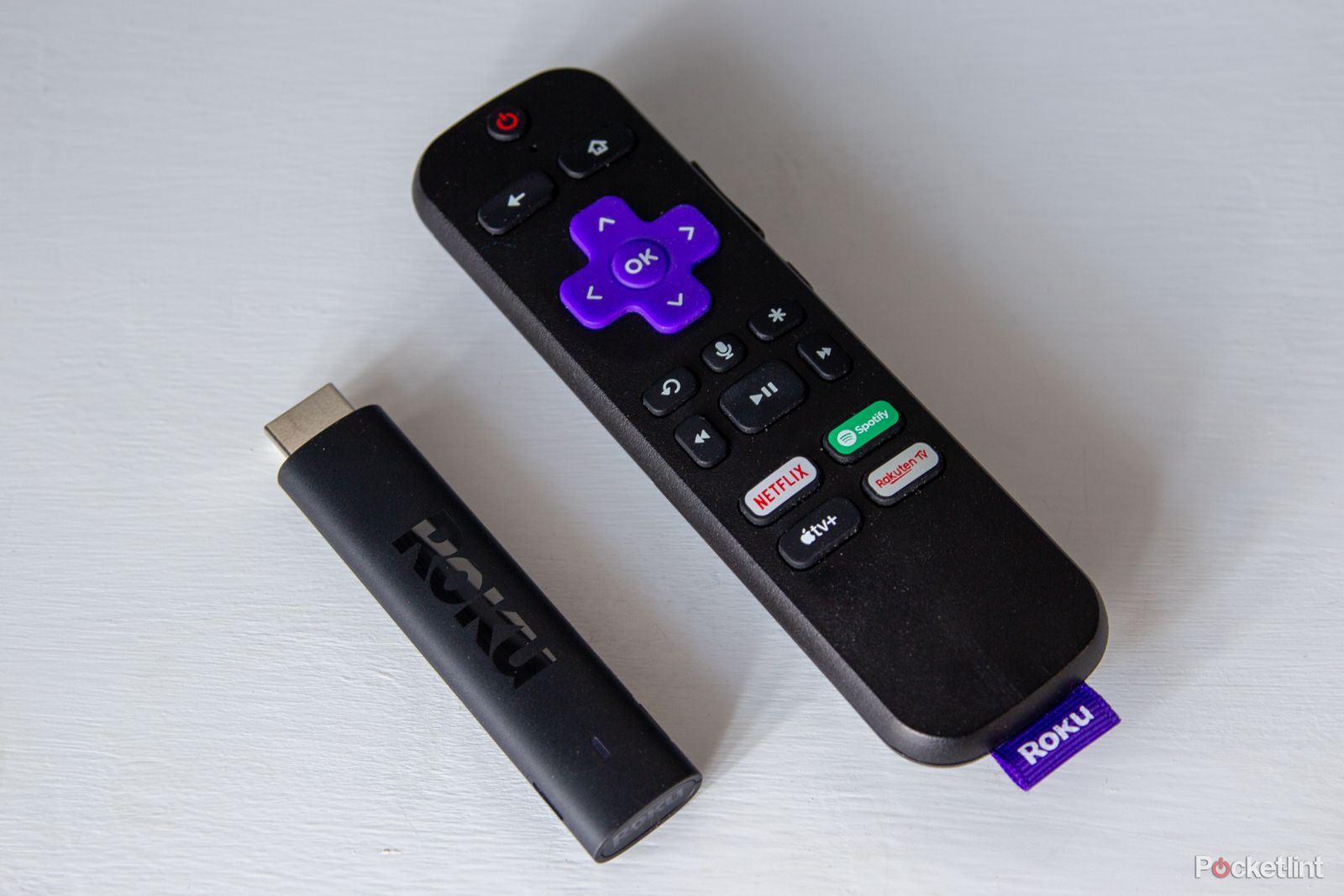 Roku Streaming Stick 4K (2021)
1. Best Roku overall
Streaming made simple
$46 $50 Save $4
The Streaming Stick 4K offers top performance with 4K Dolby Vision support, while also connecting behind your TV so it can be hidden from sight. All these factors along with it's simple UI easily make it our top choice.
Pros
Top quality performance
Easily hidden from sight
Supports Dolby Vision
The Roku Streaming Stick 4K is the top of the range for Roku's compact streamers. The big in the specs on offer is support for Dolby Vision, which is widely available on streaming services like Netflix now. If you have a Dolby Vision compatible TV, you'll be able to get the most out of this stick. That means that this is a top quality streamer, offering performance you don't get from all of Roku's devices.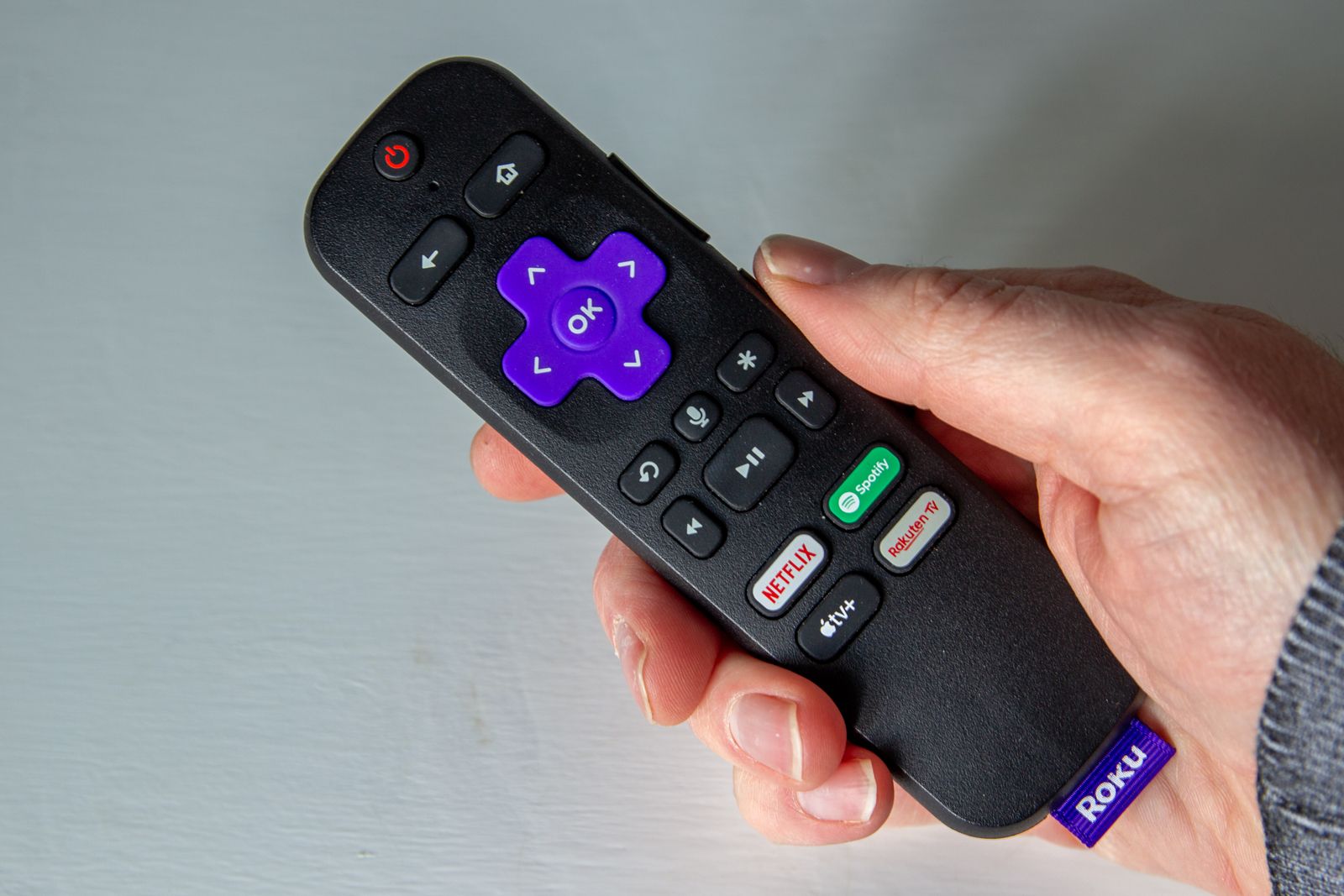 It comes with Roku's voice remote, supports all the other services that Roku offers, with the advantage of long-range Wi-Fi for a better experience. It has the advantage over the Express devices that it remains hidden, as it doesn't need line of sight to control it. That makes for a cleaner install, but it's a little more expensive as a result. Still, it remains our top choice.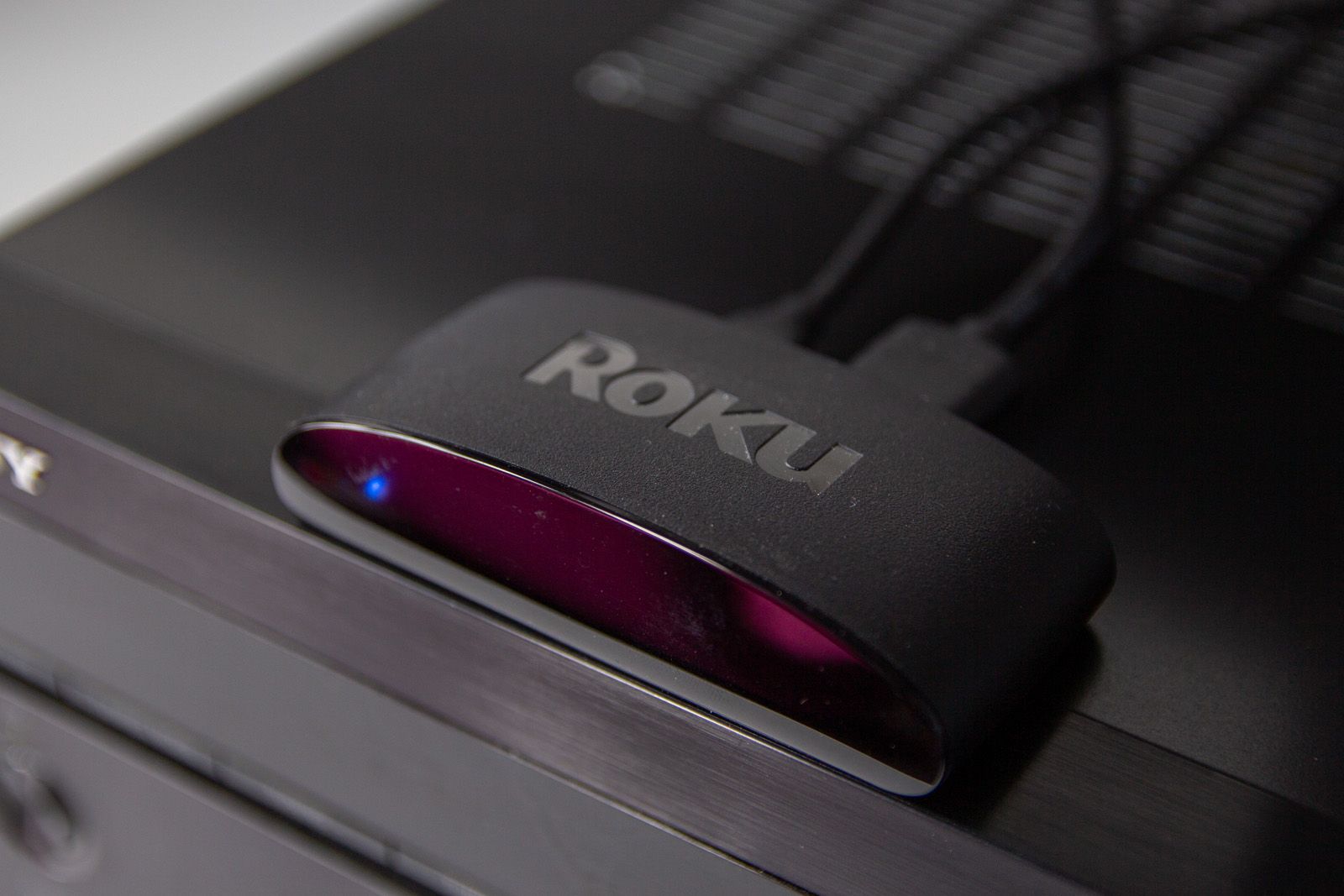 Pocket-lint
Roku Express 4K+
2. Best Roku for 4K on a budget
Value 4K
Roku Express 4K+ has a lot going for it: it offers top quality, while being affordable. That affordability comes with the price of being visible rather than hidden – but the quality isn't affected, except for lacking Dolby Vision.
Pros
4K HDR support
Roku Voice Remote
Affordable
Cons
Needs to be visible
No Dolby Vision
The Express is Roku's affordable device family and in this guise – the Express 4K+ – it has the benefits of supporting the latest standards of quality, including 4K resolution and HDR – although there's no support for Dolby Vision, so if you have that on your TV, you'll want to Streaming Stick 4K instead. The affordability of the Express comes from the fact that it's a small set-top box. It needs to be connected to your TV via HDMI and then remains visible – although it's small, so easily positioned that you don't notice it.
It offers fast Wi-Fi to keep you connected and avoid buffering, and it also comes with the Roku Voice Remote with TV controls, so you can do plenty without having to reach for a different controller for your TV.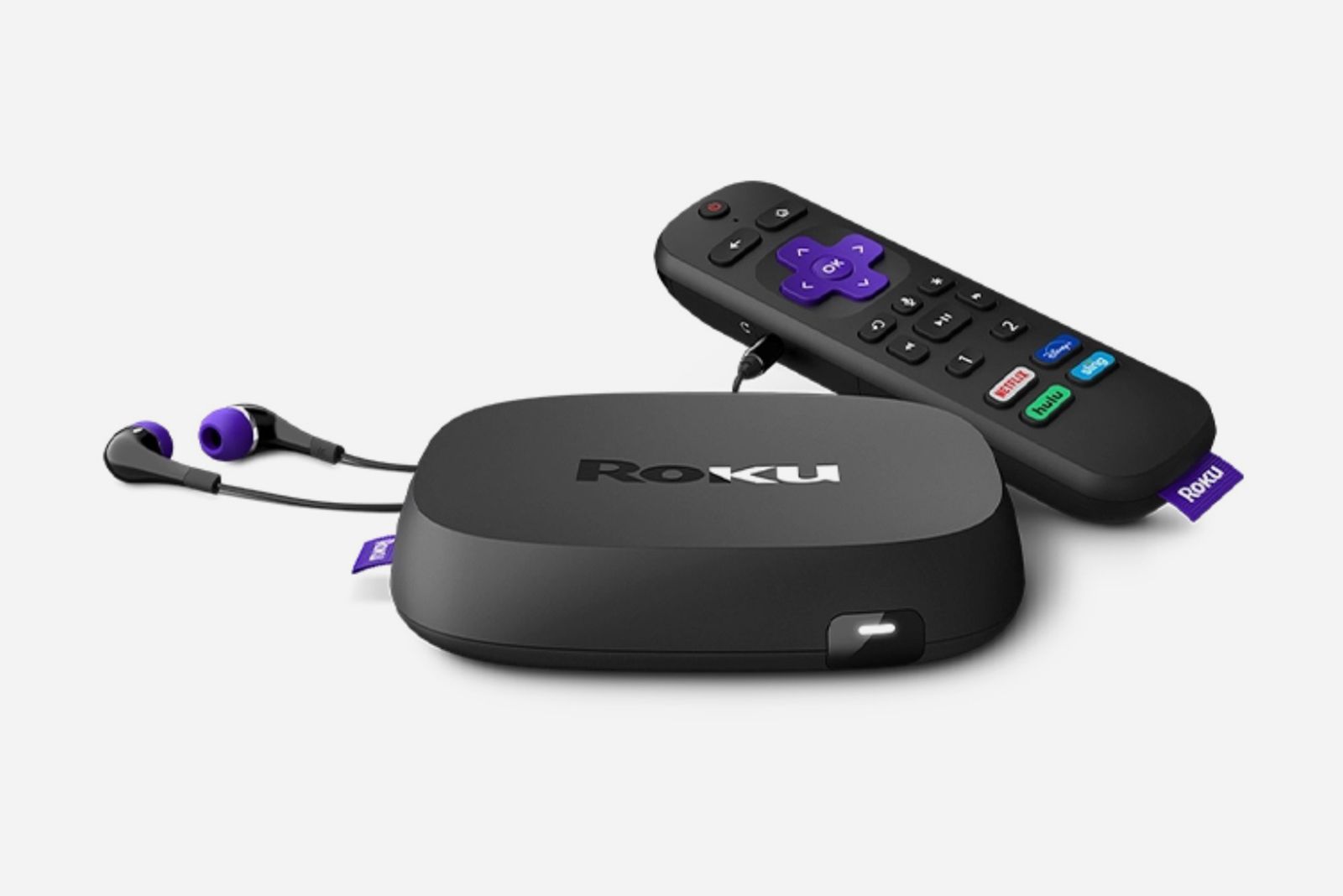 Roku 
Roku Ultra (2020)
3. Best Roku for wired connection
Plug-and-play
The Roku Ultra technically is Roku's top offering, but it's larger and more expensive than other devices – and its additions might not appeal to you. Importantly, it offers an Ethernet connection, which is the reason you might want it.
Pros
Ethernet and Wi-Fi
Top quality with Dolby Vision and Atmos
The Roku Ultra has been around in various forms for a number of years – and before domestic Wi-Fi was mainstream, it was the go-to box for many streamers, because of the Ethernet connection that it offers. That's still the principle reason for choosing it – if you have no Wi-Fi but can run a cable, it might be the perfect choice. There's also a USB port so you can connect an external drive to stream local files.
It offers great quality too, with 4K HDR support, including Dolby Vision, but obviously this set-top box isn't as easy to hide as other Roku options. It does come with a great remote, offering a 3.5mm headphone socket for private listening, as well as voice controls and TV controls. There's another version for $80 – the Roku Ultra LT – which is essentially the same, but without the USB port, so it can't stream local files. Also note that it's a Walmart exclusive.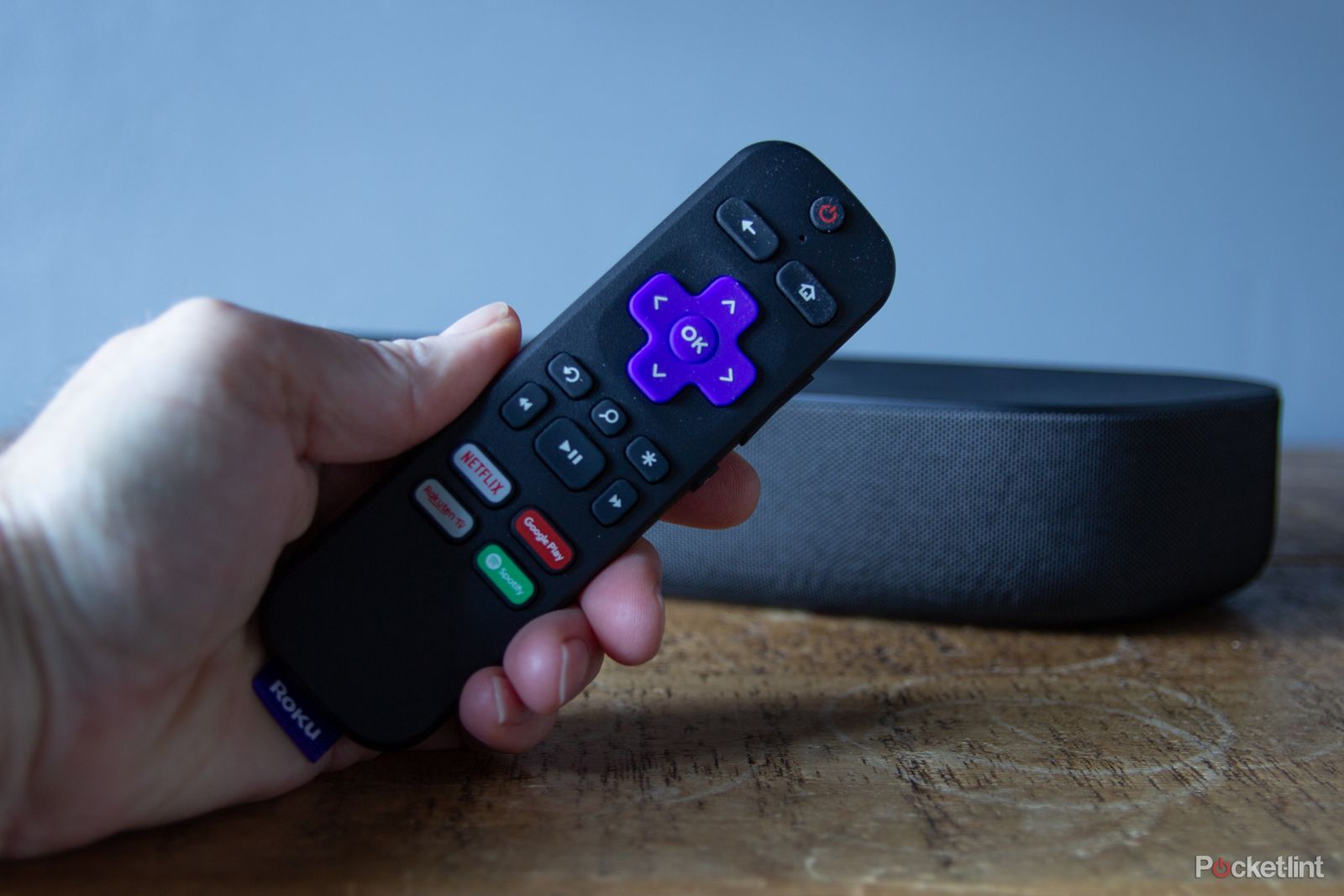 Roku Streambar
4. Best Roku with sound
A surround-sound bar
The Roku Streambar combines sound and streaming in one box, so it's the perfect one-box upgrade for your TV. It offers 4K HDR and a voice remote, along with Dolby Audio support.
Pros
Integrated into a compact soundbar
Supports other inputs for audio
The Roku Streambar combines Roku's streaming platform with a compact soundbar, making this a one-box upgrade for your TV. For those with a small or second TV, or for that TV in a study or dorm room, it could be the ideal solution. Streambar connects via HDMI to your TV, but also has an optical port so you can get all the audio from your TV, not just the content you stream. There's plenty of volume, giving a great boost over built-in speakers thanks to the four 1.9-inch drivers.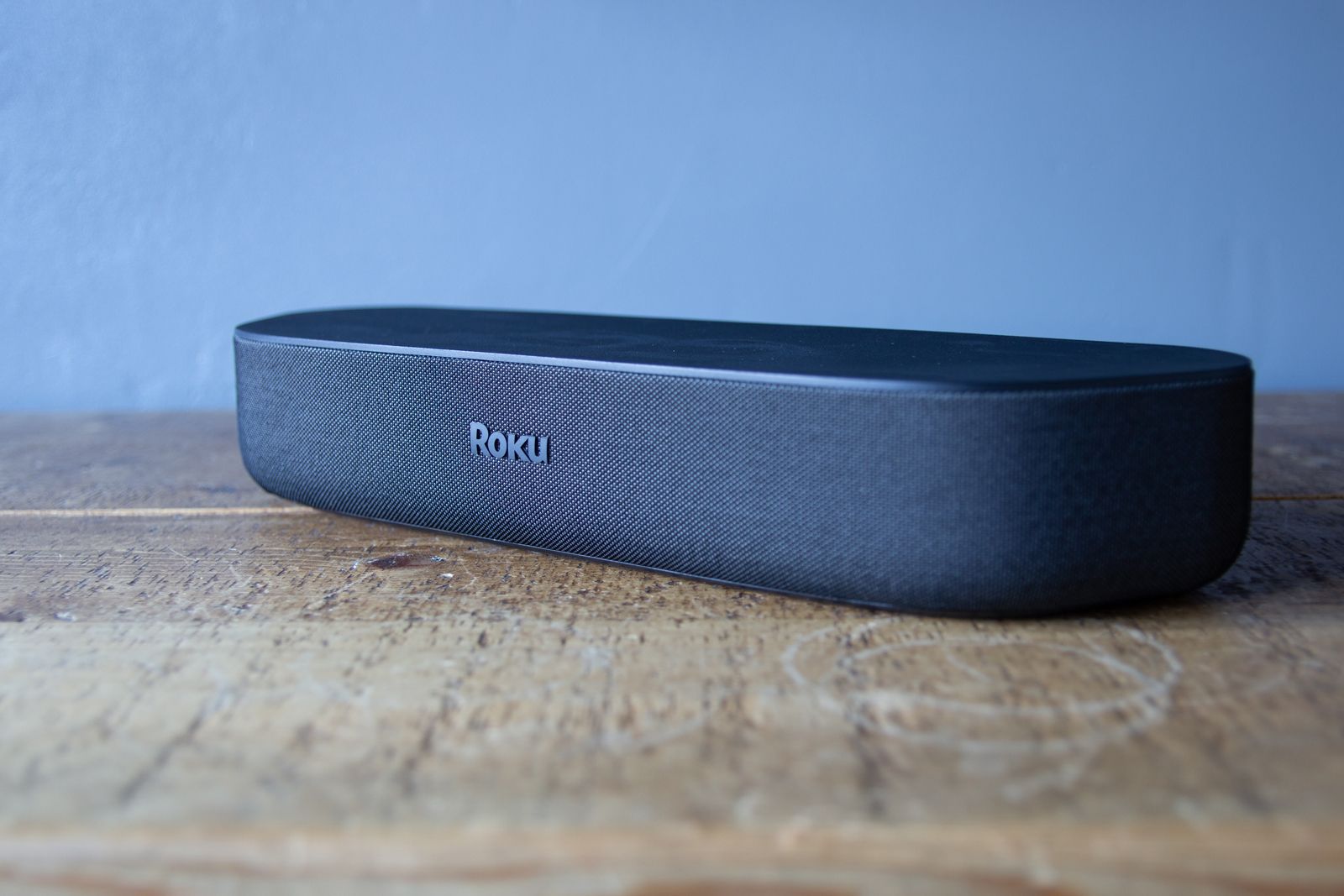 All the normal Roku features are supported, so you can stream all those services – as well as take advantage of features like AirPlay 2, Bluetooth, Spotify Connect and Google Cast – it's a great solution both for TV and music. But it's only going to suit some users – and you can't then upgrade your speakers or streaming solution separately, you're tied into one device. If you want something bigger, there's also the Roku Streambar Pro with four 2.5-inch drivers.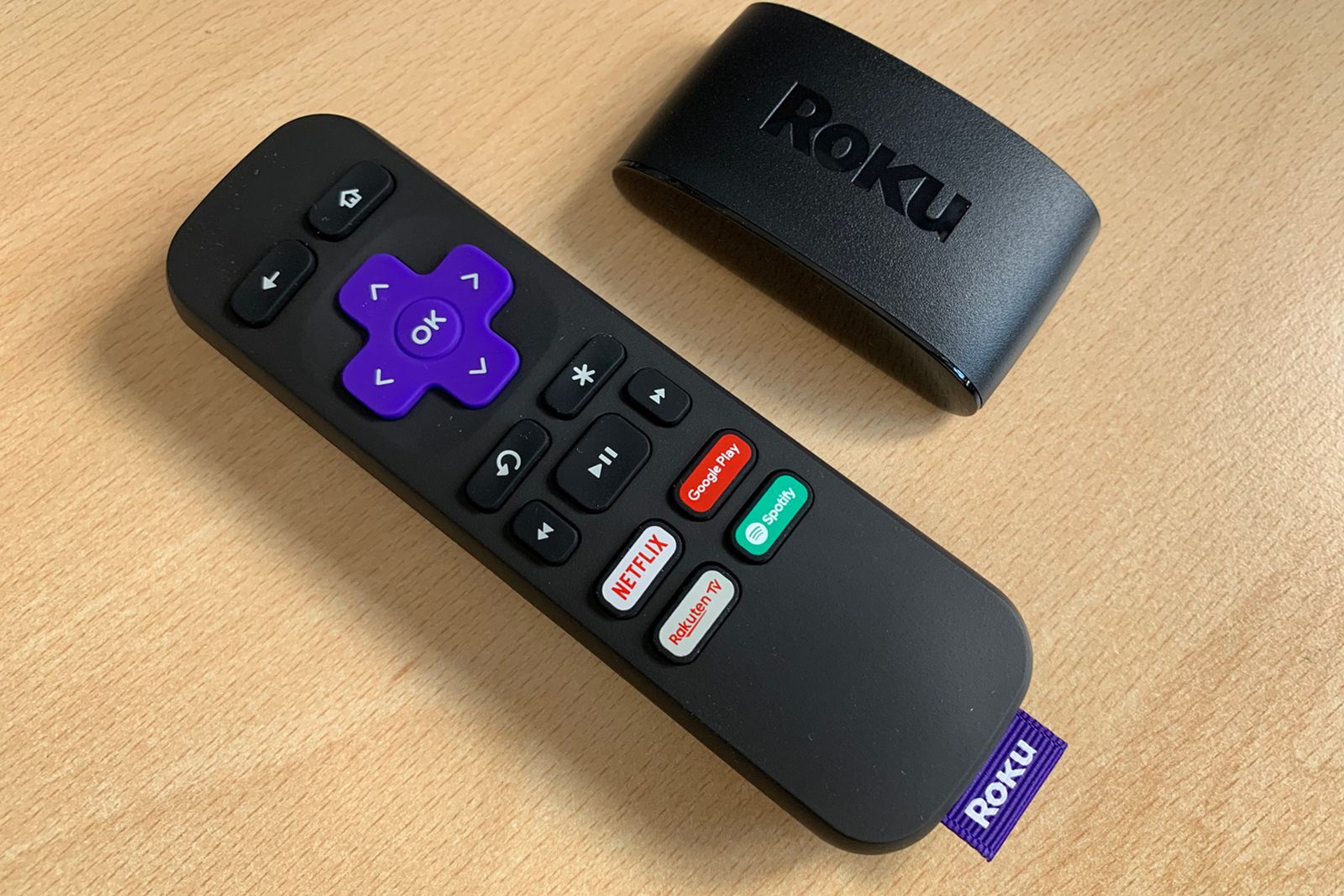 Roku
Roku Express
5. Best budget Roku
Stream for less
If it's affordability you're after then the Roku Express is your friend. It only offers 1080p streaming, but that might be perfect for a second or smaller TV.
Cons
Lacks 4K HDR quality
Basic remote
The Roku Express has featured on this list before – because it's available in a number of different forms. This is Roku's entry-level device, a compact box that will need to remain visible, so it's not as attractive as the Streaming Stick – but if cost is a factor, then it's the model to choose. It still offers all the same streaming services, but the remote here doesn't have TV controls. You get what you pay for, as they say.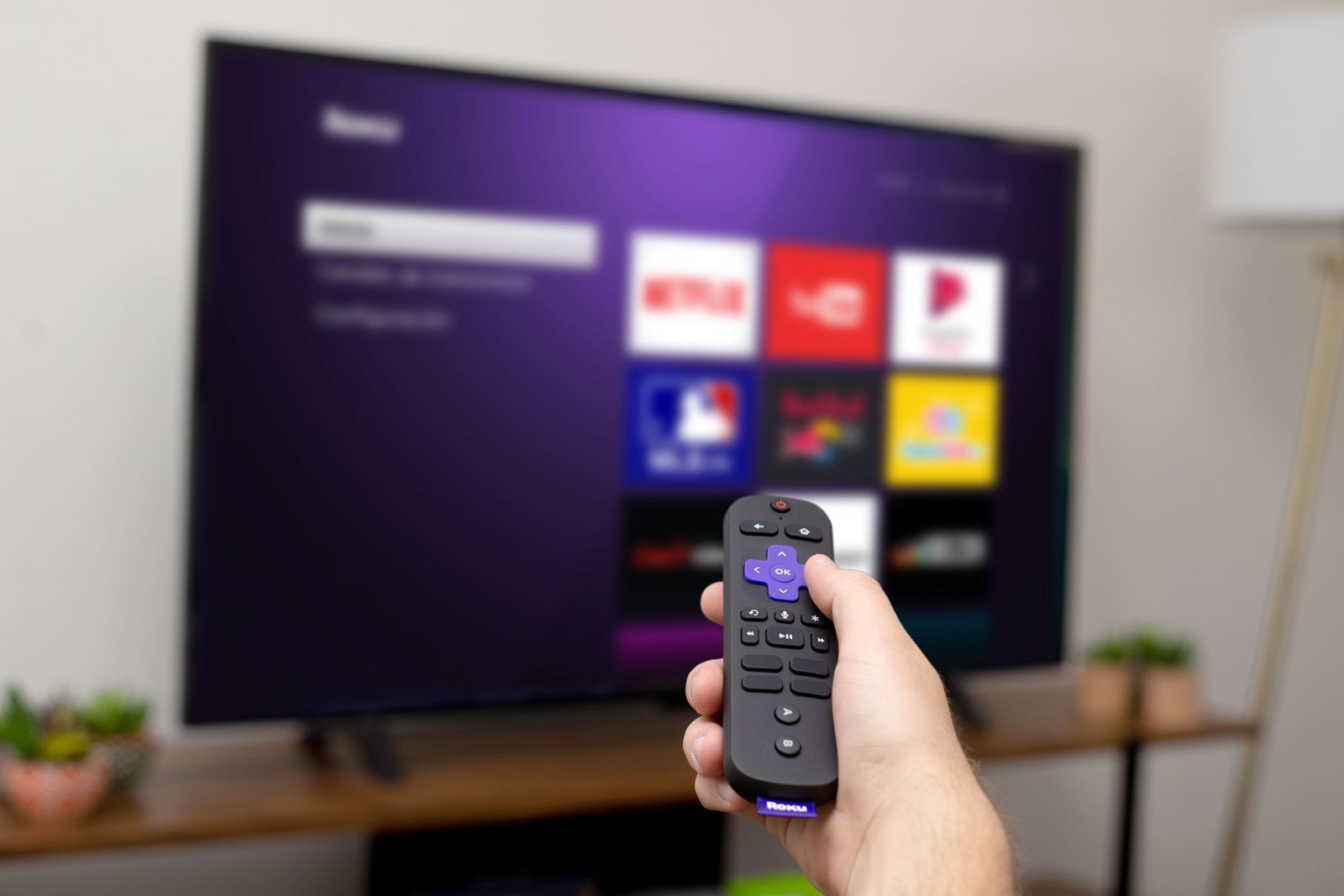 Roku
Why buy a Roku streamer?
Roku has always attempted to offer a broad offering of services and that's one of the reasons that people choose Roku devices. It's often among the first to offer access to services and have often embraced new technologies too. While there are credible rivals from the likes of Amazon with the Fire TV Stick and the Google Chromecast, both those platforms have a lot of their own content to push, while Roku, for many, offers a cleaner approach, letting you dive into the streaming service you want directly.
Roku has for a long time offered affordablility, offering access to things like 4K and HDR streaming at low prices, and while the market is changing, there's still a big price difference between something like the Roku Streaming Stick 4K and the Apple TV. Roku embraced new technologies too, working with platforms like Alexa and Google Assistant, while supporting Google Cast and on some recent models, Apple AirPlay 2, so there's wide connectivity with other devices too.
With a broad portfolio of streamers available, you can choose the Roku device that matches your requirements, so you're not spending extra to get functions your TV doesn't support.
Which is the best Roku streamer?
Much of the functionality of Roku's streaming devices is similar. At their core they have the same easy-to-use UI and access to the same services, but there are differences in resolution, the remote and some of the content standards that are supported. However, thanks to its easy navigation and great performance, we'd suggest our top choice, the Roku Streaming Stick 4K.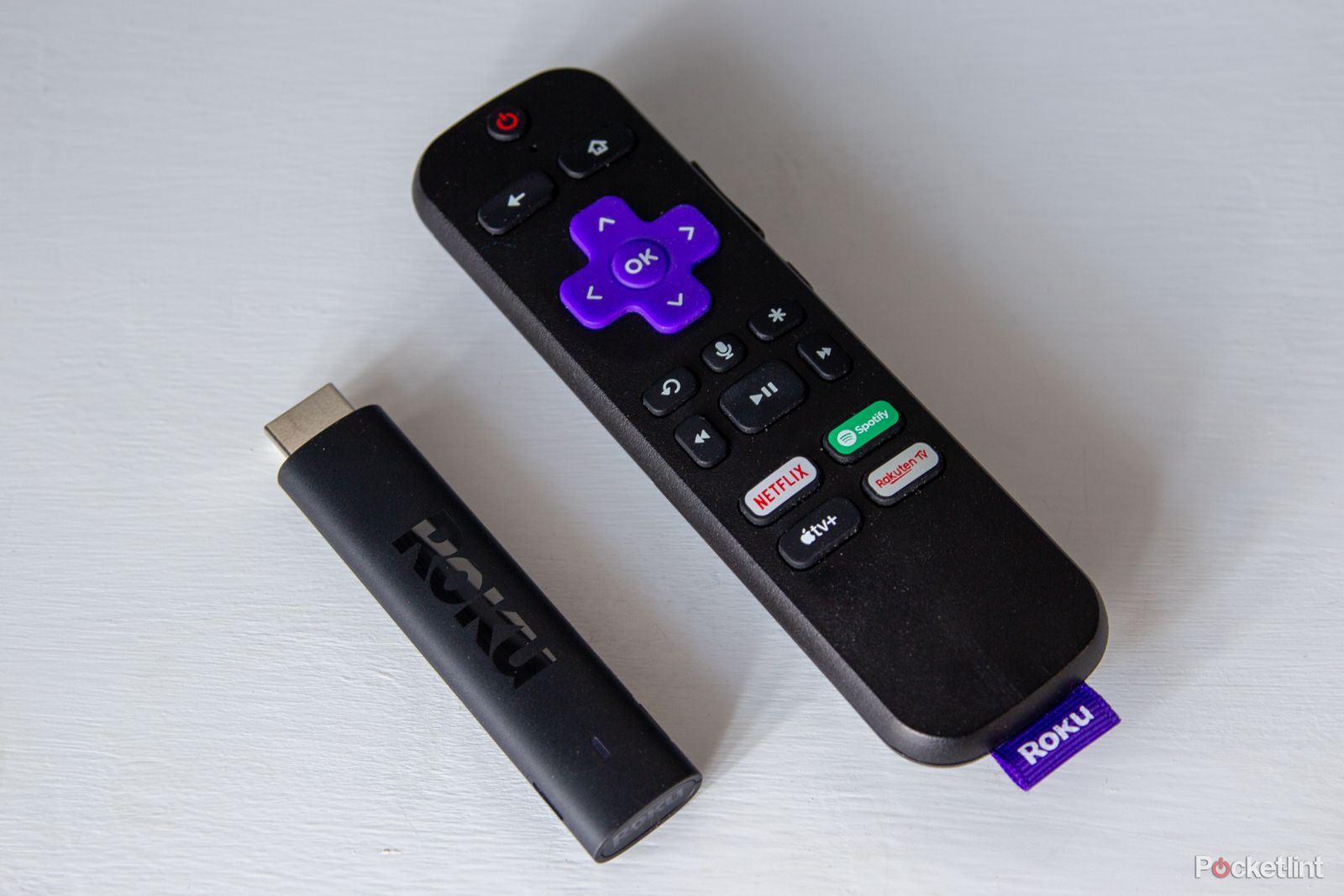 Roku Streaming Stick 4K (2021)
Editor's Choice
Streaming made simple
$46 $50 Save $4
The Streaming Stick 4K offers top performance with 4K Dolby Vision support, while also connecting behind your TV so it can be hidden from sight. All these factors along with it's simple UI easily make it our top choice.
Unless you're buying for a smaller TV that doesn't support 4K, we'd recommend ensuring you have top resolution, just to maintain the quality that's going to be on offer. Of course, price plays a part too, so the budget-friendly Express is also a great option.
Why did I choose these Roku devices?
I've been a Roku user for many years and have personally reviewed most of the Roku portfolio past and present. I'm a compulsive streamer and have Roku setup in my home to provide me with entertainment – so I've tried and tested the devices that I'm recommending. Roku's simple approach to the user interface is something that appeals to me, because you can go straight to what you want on the service you want, without another screen of recommendations or adverts.