Computers
Best security camera deals: Stay protected for less
You can save over $80 on a full home security system.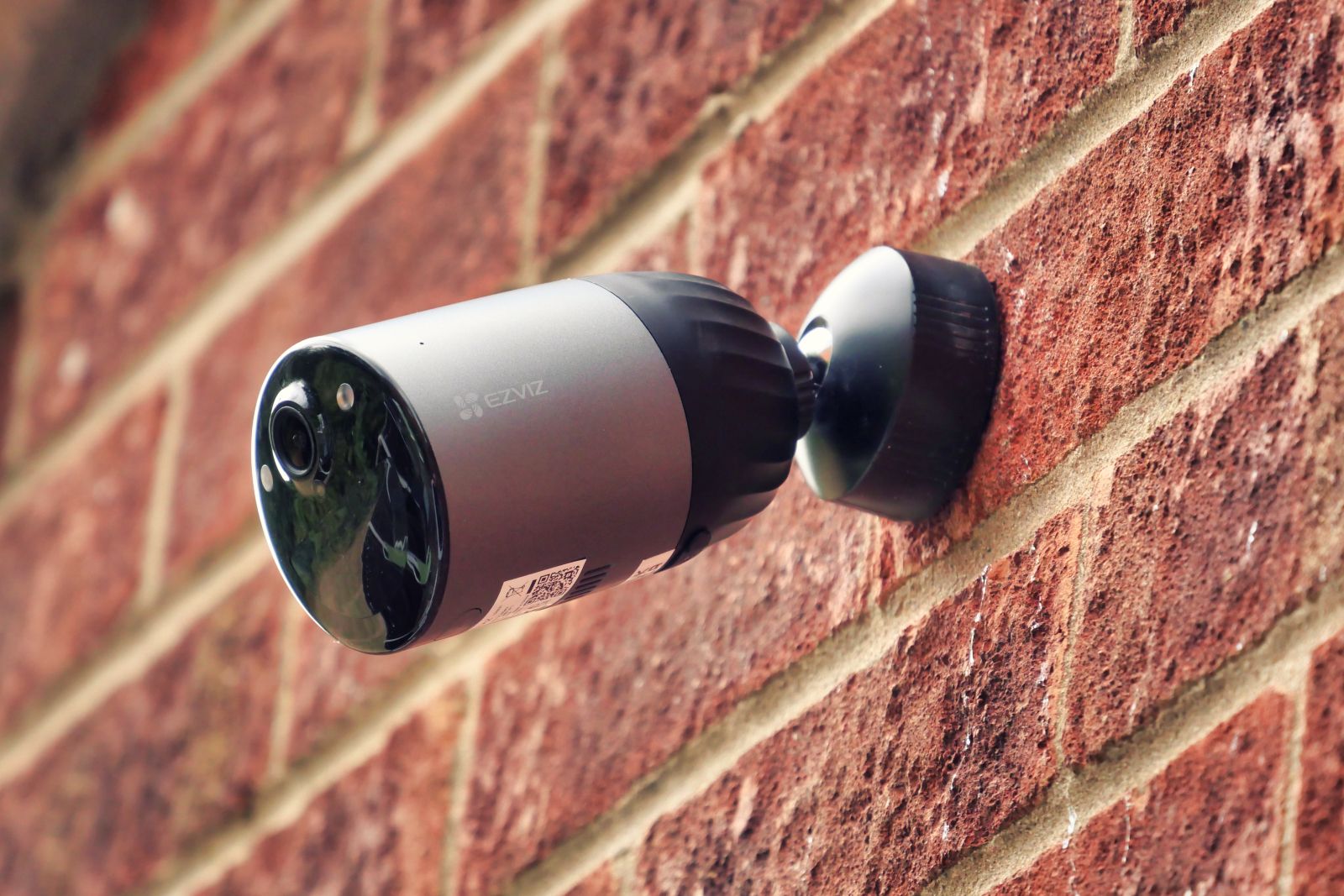 Well, well, well, it seems like you're ready to take your home security to the next level with some of the hottest camera deals out there. Whether you're looking to keep an eye on your mischievous pets, monitor your little ones while they're asleep, or simply want to deter any lurking burglars, securing your home has never been more affordable.
With the ever-increasing technology advancements and fierce market competition, it's no surprise that we're seeing some serious discounts on some of the top-notch security cameras out there. So, buckle up and get ready to indulge in some serious savings as we dive into the best security camera deals that are not only easy on the wallet but also high in quality and performance.
Best security camera deals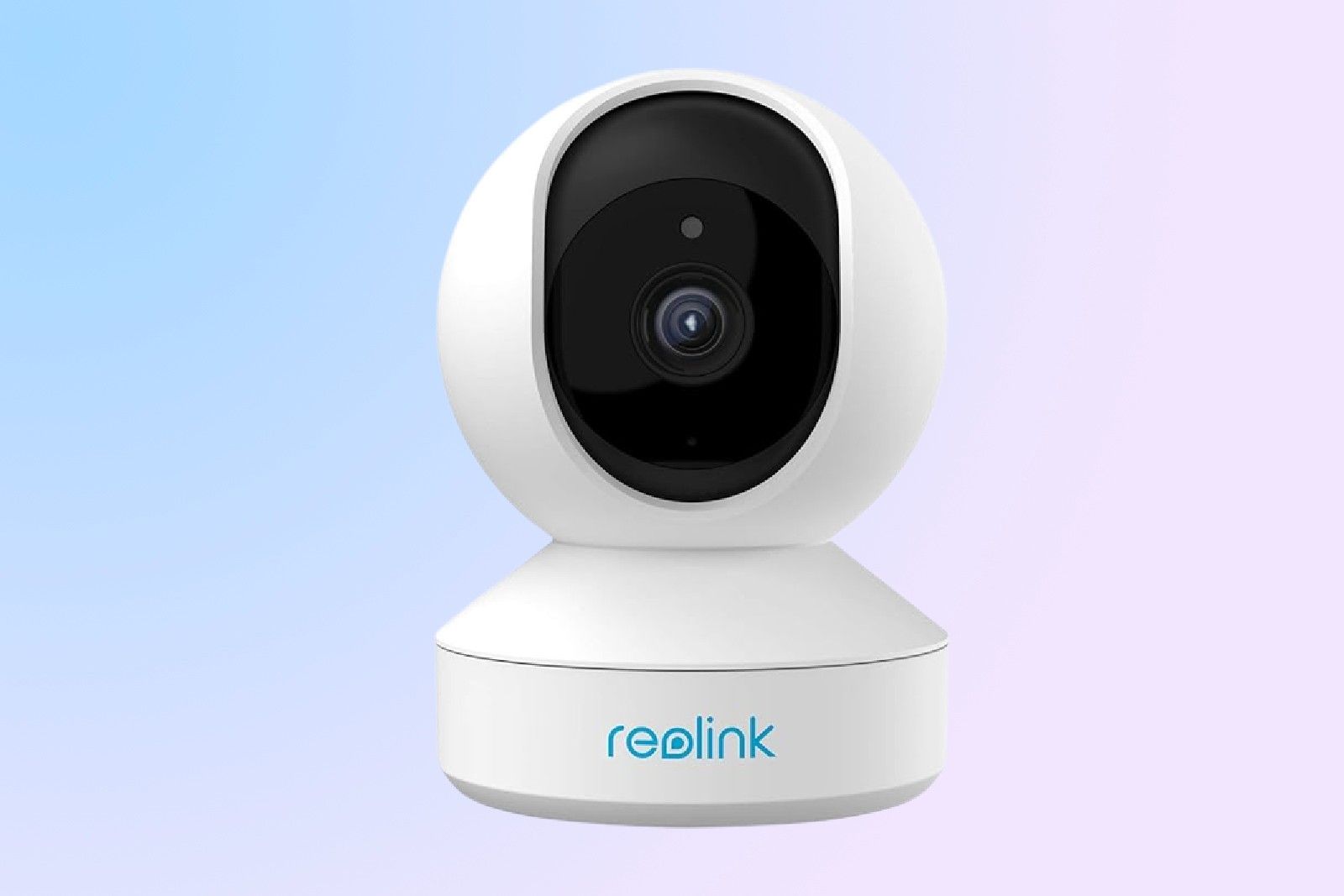 Image Credit: Reolink / Pocket-Lint
Reolink E1 Indoor Camera
$30 $46 Save $16
There's no better time to upgrade your indoor surveillance than now, because the Reolink E1 indoor camera is going on sale (don't forget to add that on-page coupon for even more savings). Boasting a 2K resolution, this camera delivers clear and sharp videos. It also comes with infrared LED lights that enable you to see your baby or pet's every move even in complete darkness. This camera offers all-round protection, thanks to its 355 degree pan and 50 degree tilt control, which lets you see every corner of your room with ease.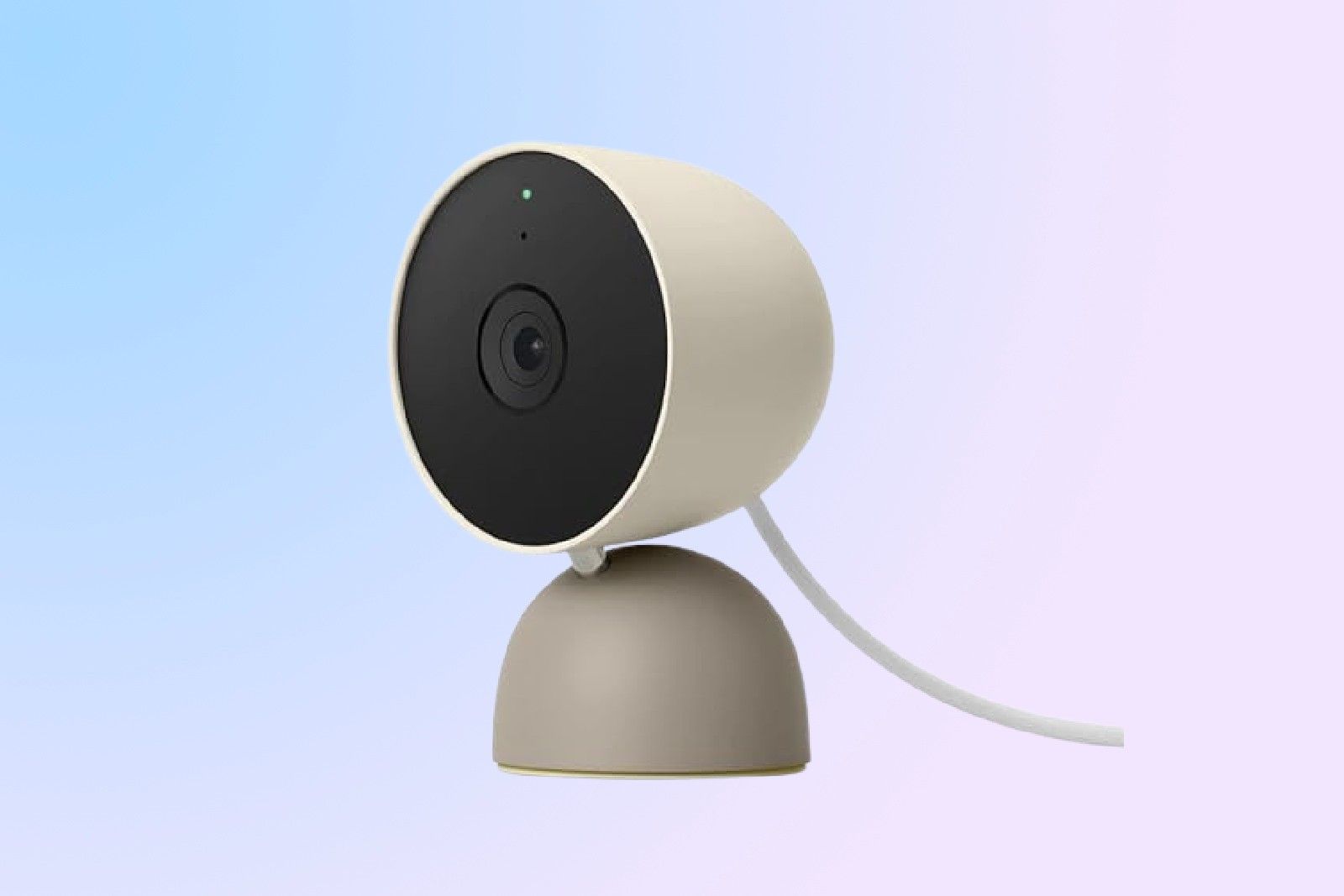 Image Credit: Google  / Pocket-Lint
Google Nest Security Camera
$80 $100 Save $20
TheGoogle Nest Security Cam 2nd gen (wired) is now on sale for the best price we've seen since July. Packed with exciting features, this is one of the best smart security cameras on the market. With its built-in intelligence, the camera can distinguish between people, animals, and vehicles and sends alerts directly to the Google Home app. The camera features 1080p HDR video with night vision that allows you to check in from anywhere 24/7, and if your Wi-Fi goes down, Nest Cam can store up to 1 hour of recorded events. The device has a built-in speaker and mic, allowing you to talk and listen in real-time, and you can call your local emergency service directly from the Google Home app. The Nest Cam 2nd gen (wired) is not only compatible with Google Assistant but also compatible with Amazon Alexa, allowing you to stream your live video feed hands-free on compatible smart displays, smart TVs, and tablets.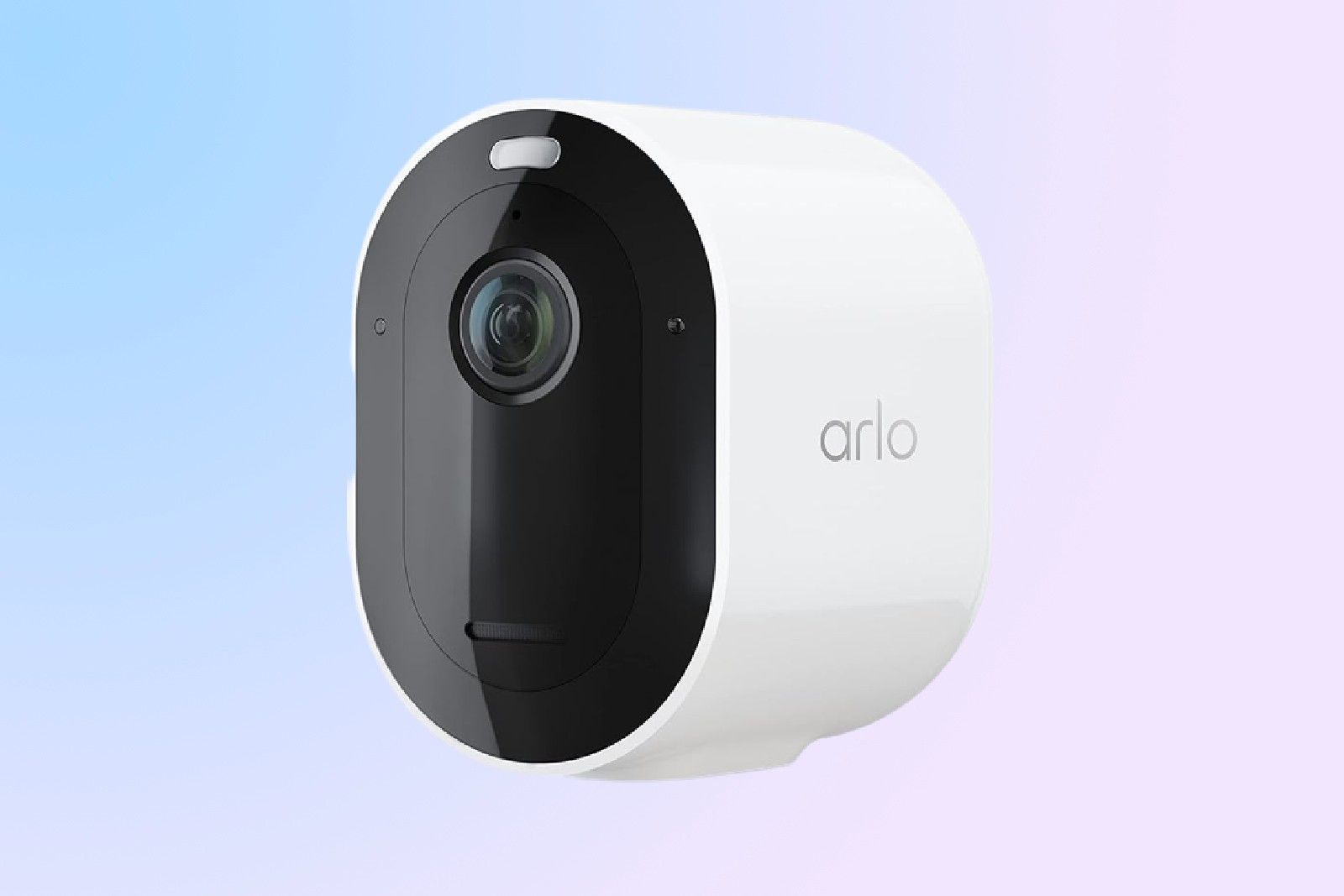 Image Credit: Arlo / Pocket-Lint
Arlo Pro 5S 2K Spotlight Camera
$200 $250 Save $50
The Arlo Pro 5S 2K Spotlight Camerais now on sale for its best price ever, and it's an excellent opportunity to upgrade your home security system. This camera offers 2 times the video resolution of HD, which means you can zoom in up to 12X to see sharper details. It also features dual-band Wi-Fi that automatically connects to the stronger network, ensuring a stable and reliable connection. Additionally, you can view critical details in color night vision, and the integrated spotlight helps ward off unwelcome guests.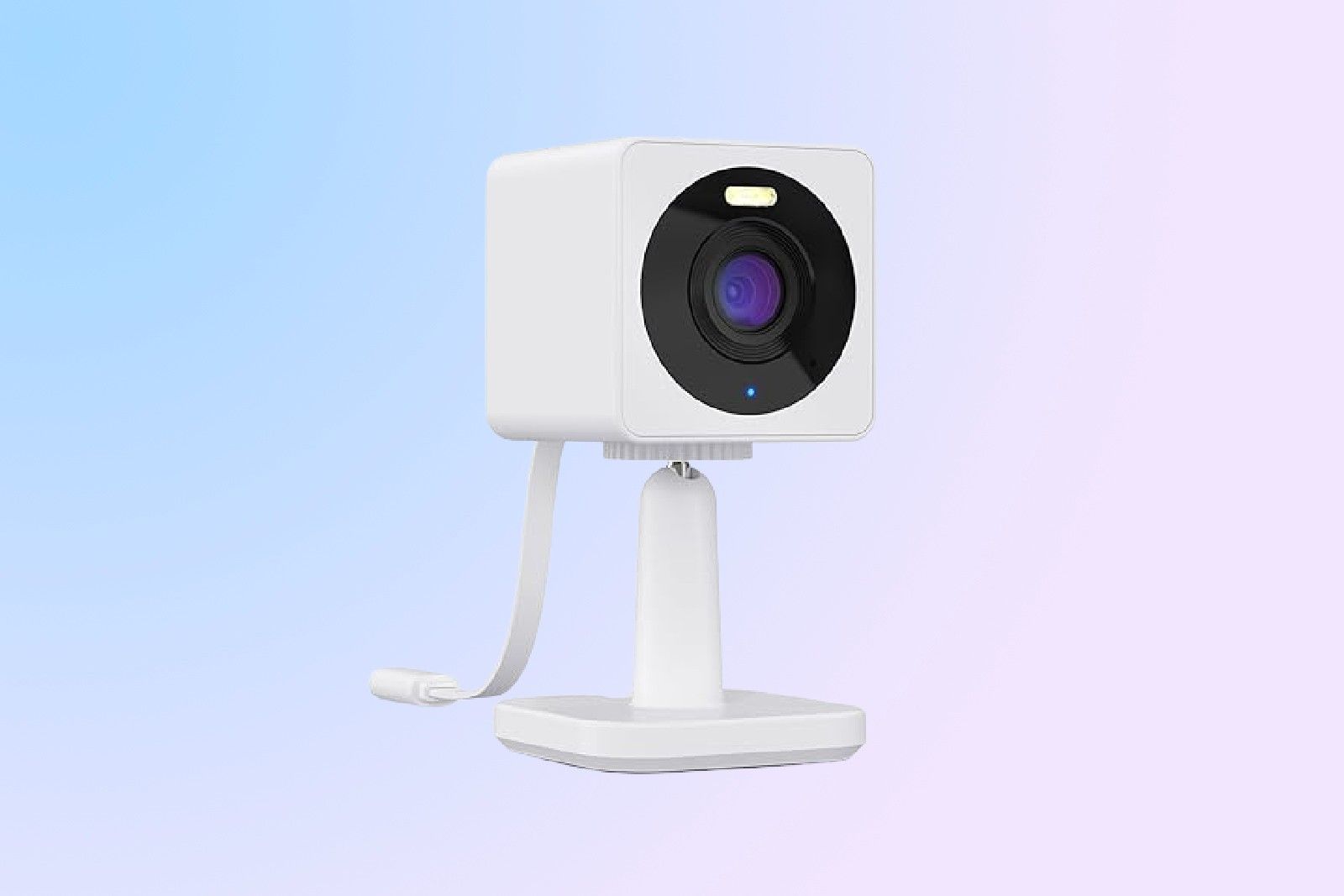 Image Credit: Wyze / Pocket-Lint
Wyze Cam OG
$30 $36 Save $6
The highly popular and affordable Wyze Cam OG security camerais now on sale, down to its best price again, providing an excellent opportunity for users to acquire a smart device designed to keep their indoor and outdoor spaces safe. Equipped with color night vision and 1080P HD video streaming, the Wyze Cam OG is a dependable and wired camera that offers sound and motion detection capabilities. To use it outside, the Wyze Outdoor Power Adapter needs to be purchased separately, but the camera is rain-resistant and IP65-rated, making it a worthy investment for people concerned about home security.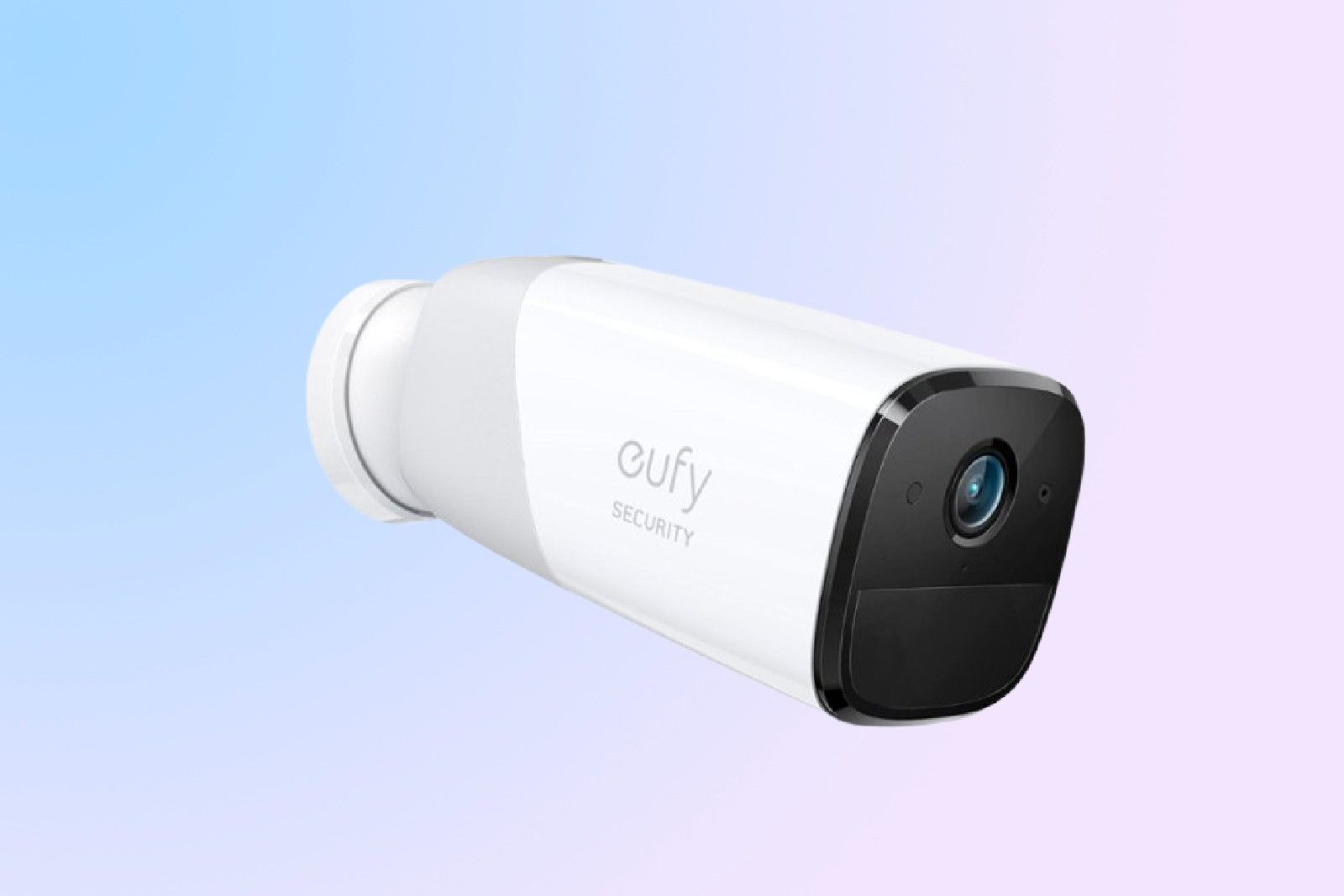 Image Credit: Eufy / Pocket-Lint
eufyCam 2 Pro
$140 $170 Save $30
The EufyCam 2 Pro security camera is a top-of-the-line security camera that is now available for a solid $30 off. With its advanced features, including 2K Full HD resolution, motion detection, and night vision capability, it is perfect for enhancing the safety of your home or office. This camera can connect to your Wi-Fi network, making setup simple and convenient. It works with Apple HomeKit, Google Assistant, and Amazon Alexa, enabling complete control over surveillance. With its powerful night vision that can monitor up to 25 feet, this weatherproof camera can operate for up to 365 days per charge and has an IP67 rating for safe use indoors and outdoors. You will need to have a Eufy Security HomeBase 2 set up. This one's also on sale for $38 instead of $50.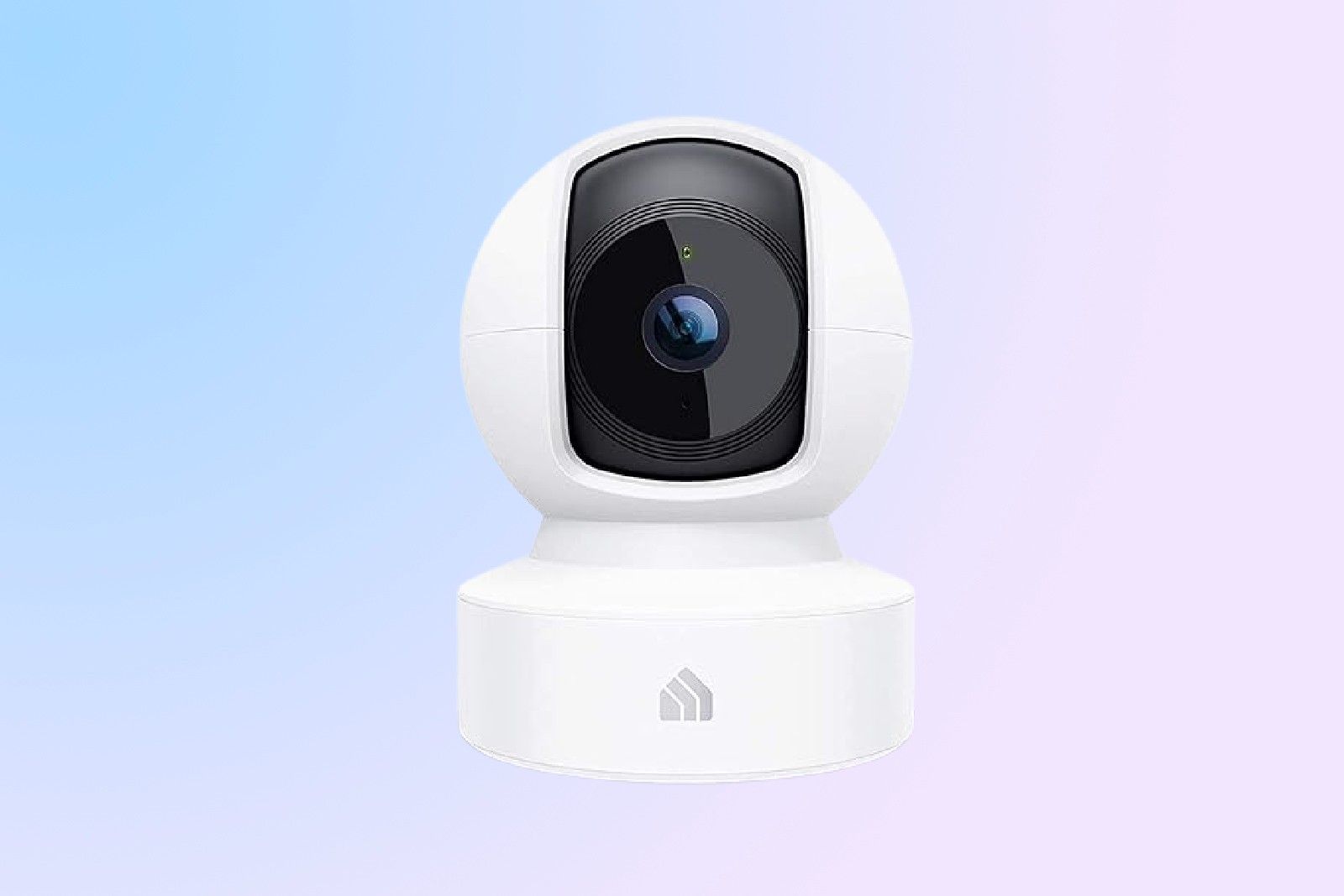 Image Credit: Kasa / Pocket-Lint
Kasa Indoor Security Camera EC70
$28 $35 Save $7
The Kasa Indoor Security Camera EC70 is now on sale, making it the perfect time to take your home security system to the next level. With its sharp and clear 1080p Full HD video quality, you can easily monitor your home from anywhere in the world using your smartphone. Its pan/tilt feature allows you to rotate the camera and set its point of view in real-time from your phone. With real-time motion/sound detection, you'll receive alerts on your smartphone whenever motion or sound is detected, even at night. You can also secure your videos locally or with AWS Cloud, making it easy to keep an eye on your home while you're away. Pair it with Alexa or Google Assistant for even more convenience and ease of use.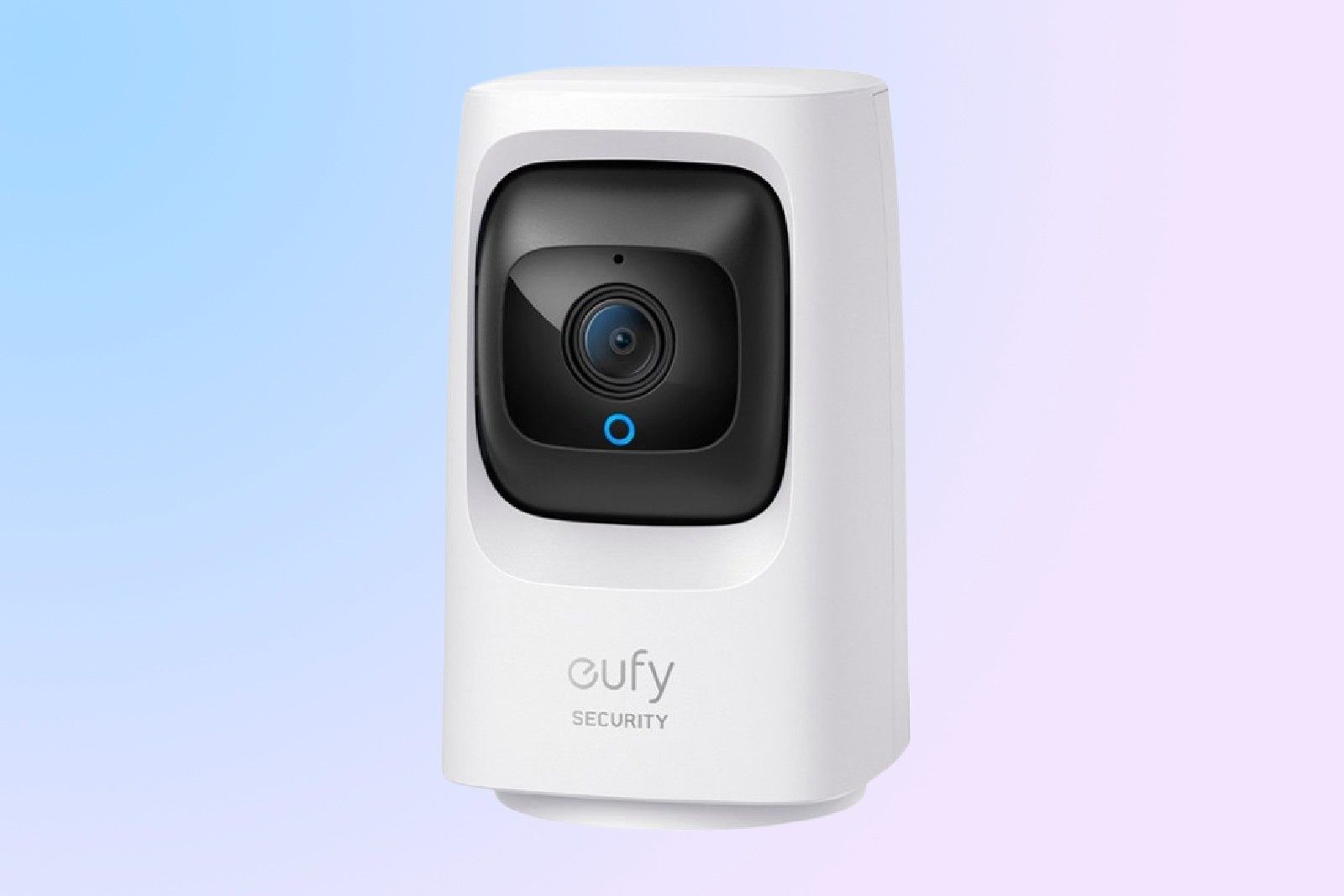 Image Credit: Eufy / Pocket-Lint
Eufy IndoorCam Mini
$50 $60 Save $10
Looking for a reliable and affordable security camera solution for your home? Look no further than theEufy Indoor Cam Mini 2K. This high-quality camera guarantees 24/7 recording and provides ultimate peace of mind with its pan and tilt function, motion tracking, and noise-activated 360° pan options. Plus, with on-device AI human detection and subscription-free security features, you'll never have to worry about false alarms or hidden costs. Best of all, the Indoor Cam Mini 2k is now on sale, so you can get superior security for your home with $10 off.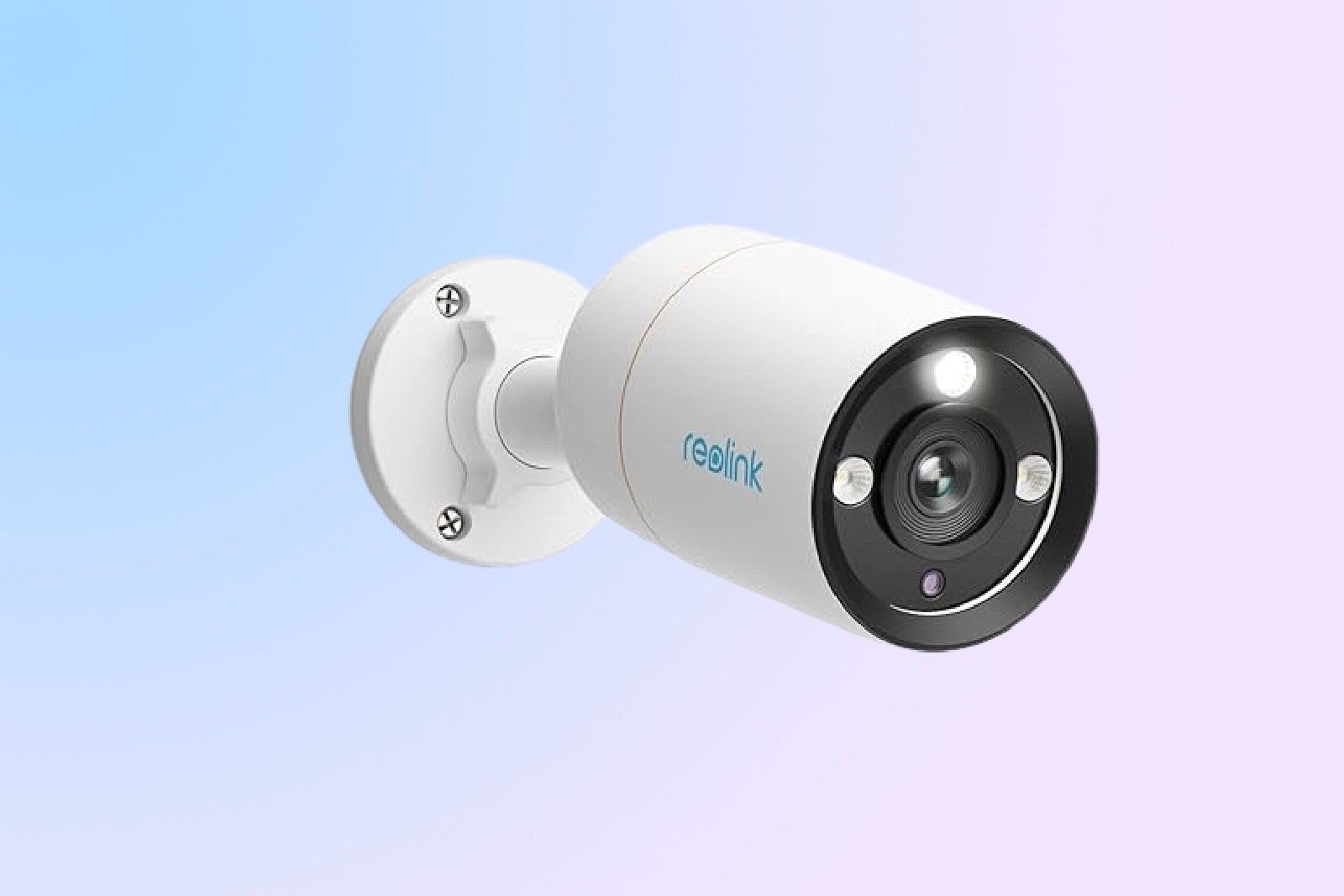 Image Credit: Reolink / Pocket-Lint
Reolink RLC-1212A
$104 $130 Save $26
The Reolink RLC-1212A security camera is the ultimate solution for those seeking a complete and high-quality visual experience. Boasting a 12MP resolution, this camera provides extensive coverage, capturing even the smallest details. With full-color night vision enabled by 700-lumen spotlight illumination, this camera delivers impeccable performance, providing your home with an effective solution to deter intruders. Its smart person, vehicle, and pet detection capabilities make detecting and reducing unwanted alerts easier than ever. The Reolink RLC-1212A camera is also easy to install, requiring only one Ethernet cable to connect to an NVR for convenient management and storage.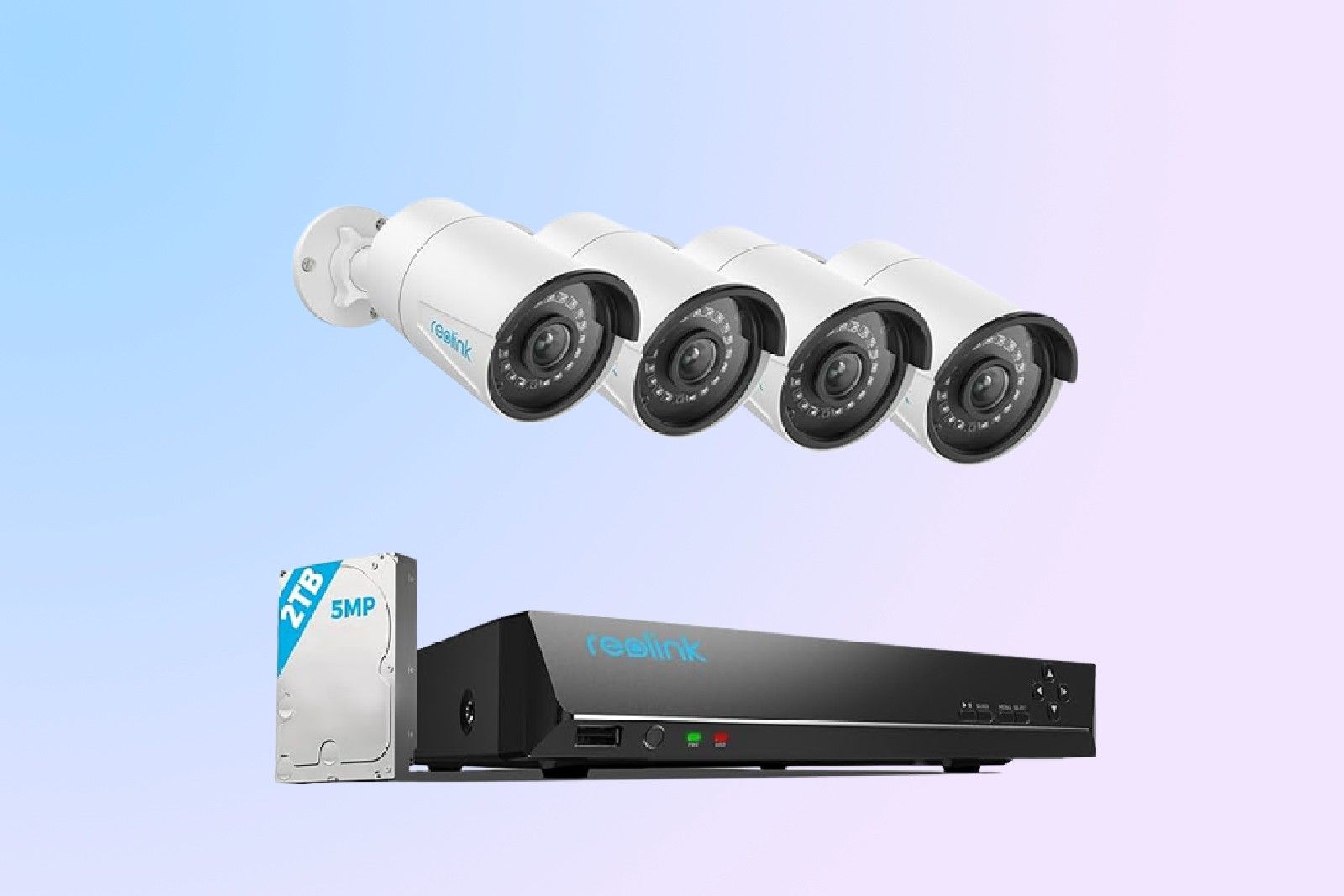 Image Credit: Reolink / Pocket-Lint
Reolink Security Camera System RLK8-410B4-5MP
$336 $420 Save $84
The Reolink Security Camera System RLK8-410B4-5MP is an outstanding surveillance solution that guarantees optimal protection for your premises. This camera system boasts 5MP super HD cameras, ensuring that you have crystal-clear footage both day and night. The 18pcs infrared LED technology in its design provides impressive night vision of up to 100ft, allowing you to keep an eye on your property 24/7. Furthermore, the innovative smart motion detection feature can identify people and vehicles, minimizing false alarms caused by animals or other shadows. With a single network cable, the system is also easy to install, making it the perfect choice for DIY enthusiasts and beginners.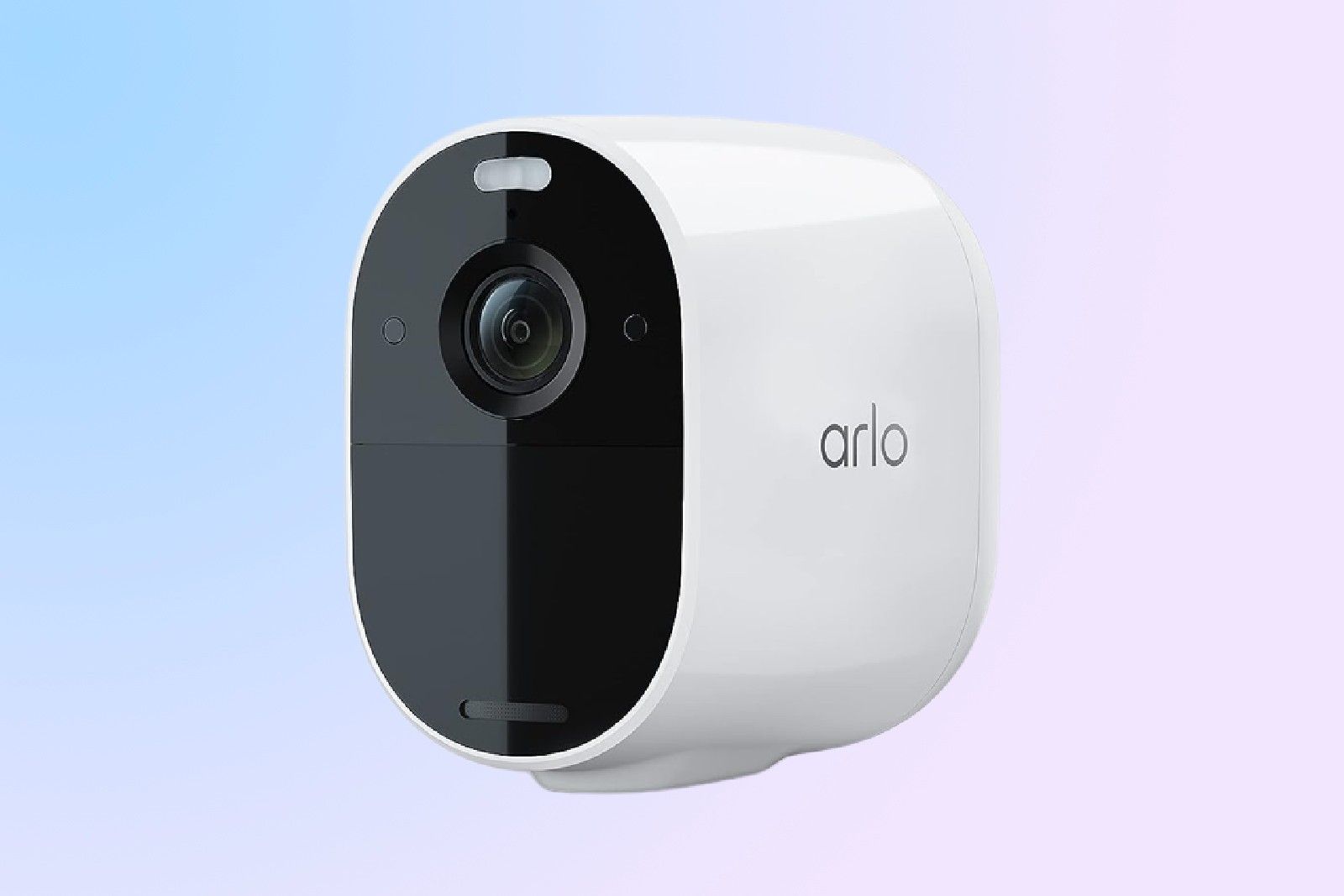 Image Credit: Arlo / Pocket-Lint
Arlo Essential Spotlight Camera
$70 $130 Save $60
The Arlo Essential Spotlight Camerais an outstanding security camera that is now on sale for $70 instead of its usual $130. With its 1080p video recording and 130 degree viewing angle, it captures crystal-clear details from every corner. This fast and wireless camera is perfect for outdoor installation, thanks to its increased flexibility in setup. Its color night vision ensures that you get a clear picture even at night. You can easily speak to visitors with its two-way audio and use it as a baby monitor, nanny cam, or pet camera.