Computers
Best smartphones for taking pro photos and videos 2023
We're living in the golden age of smartphone technology. From powerful hardware to slick software, today's flagship models boast specs that blow their predecessors out of the water. But few features demonstrate this rapid rate of innovation better than the latest smartphone cameras. Indeed, with ultra-high-res photos, 8K video, Zeiss lenses, and cutting-edge image sensors, many of these cameras can snapshots that will please the pros.
These are the best smartphones for camera enthusiasts, each with unique strengths like pro-level video capture, blur-free action shots, telephoto lenses, robust manual controls, and even optical zoom lenses.
Best smartphones for taking pro photos and videos: Our top picks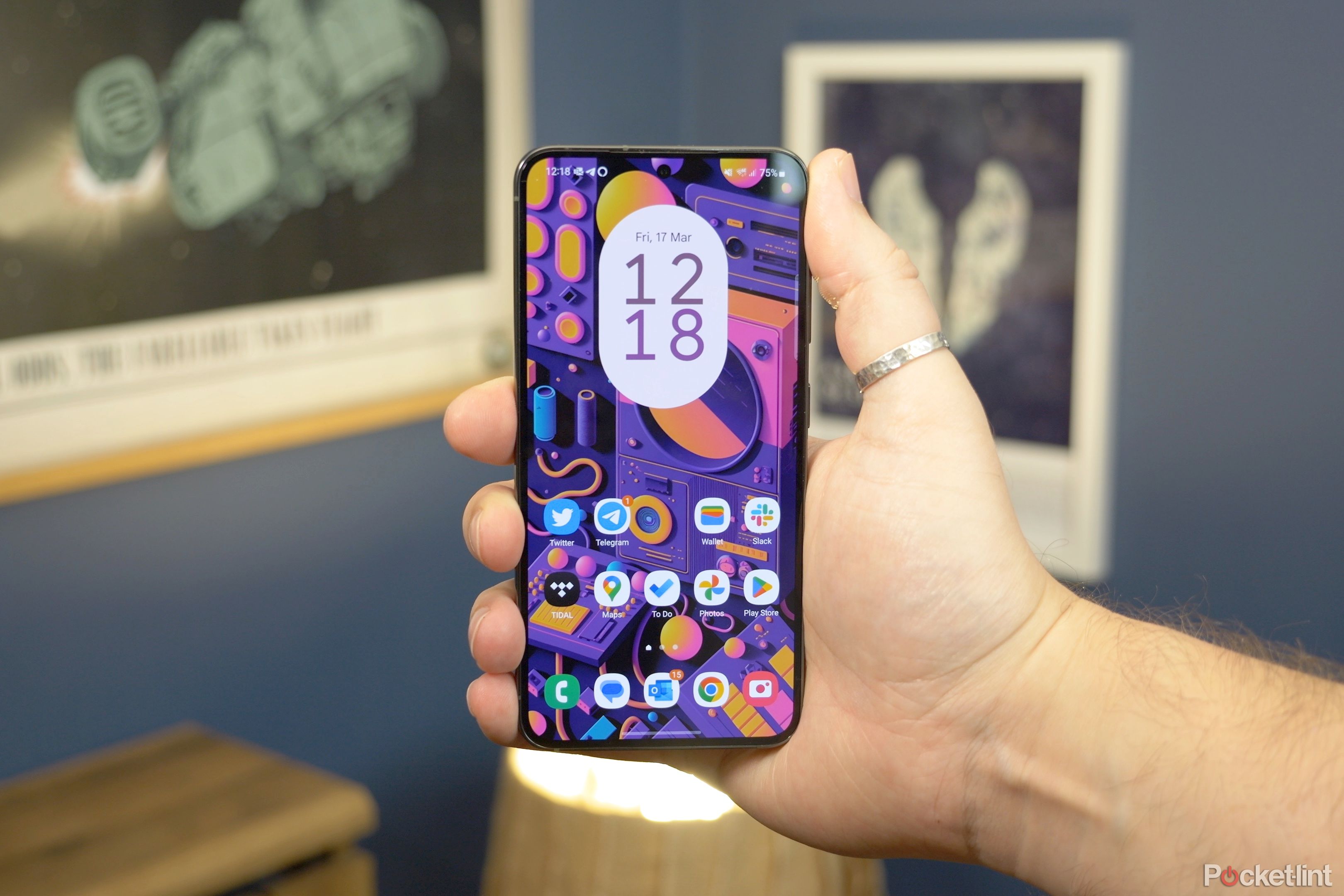 Samsung Galaxy S23 Ultra
1. Best smartphone camera overall
Specs to make your jaw drop
The Samsung Galaxy S23 Ultra is not only one of the most powerful smartphones on the market, but its camera also beats out the competition thanks to its 200MP resolution, 8K video capabilities, and fool-proof stabilisation technology.
Pros
200MP max photo resolution
8K max video resolution
Four main cameras offer a 13mm-230mm range
Top-tier processor and chipset
Cons
Not the best display compared to other flagship models
Undeniably expensive
We're not the first to say it, and we're probably not the last: the Samsung Galaxy S23 Ultra has the best camera on the smartphone market. This is certainly true when it comes to the photo resolution. Its main camera can capture 200MP images through its 24mm, f/1.7 lens, almost doubling the max resolution of its predecessor. And like many other flagships on the market, the S23 Ultra has several other cameras, including a 230mm periscope telephoto lens, a 70mm telephoto, and a 13mm ultrawide. For photographers, switching between four different focal lengths with the tap of a screen is a lot easier than fumbling through a bulky camera bag.
In the realm of video, the S23 Ultra also excels. It boasts an 8K max resolution at up to 30fps, and you can bump it down to 24fps for a truly cinematic look. It also threatens to topple the iPhone's dominance in the slow-motion field, offering FHD image capturing at 240fps. Add an exceptionally advanced Laser Autofocus system, and you have what basically equates to a professional camera system built right into your phone.
Overall, the Samsung Galaxy S23 Ultra is a remarkable handset that we recommend to any photographer or videographer looking to consolidate their camera bag into a handy 234-gram device. It's not without its shortcomings in other areas, such as the lack of a card slot and a hefty price tag, but it certainly stands out as the best smartphone camera.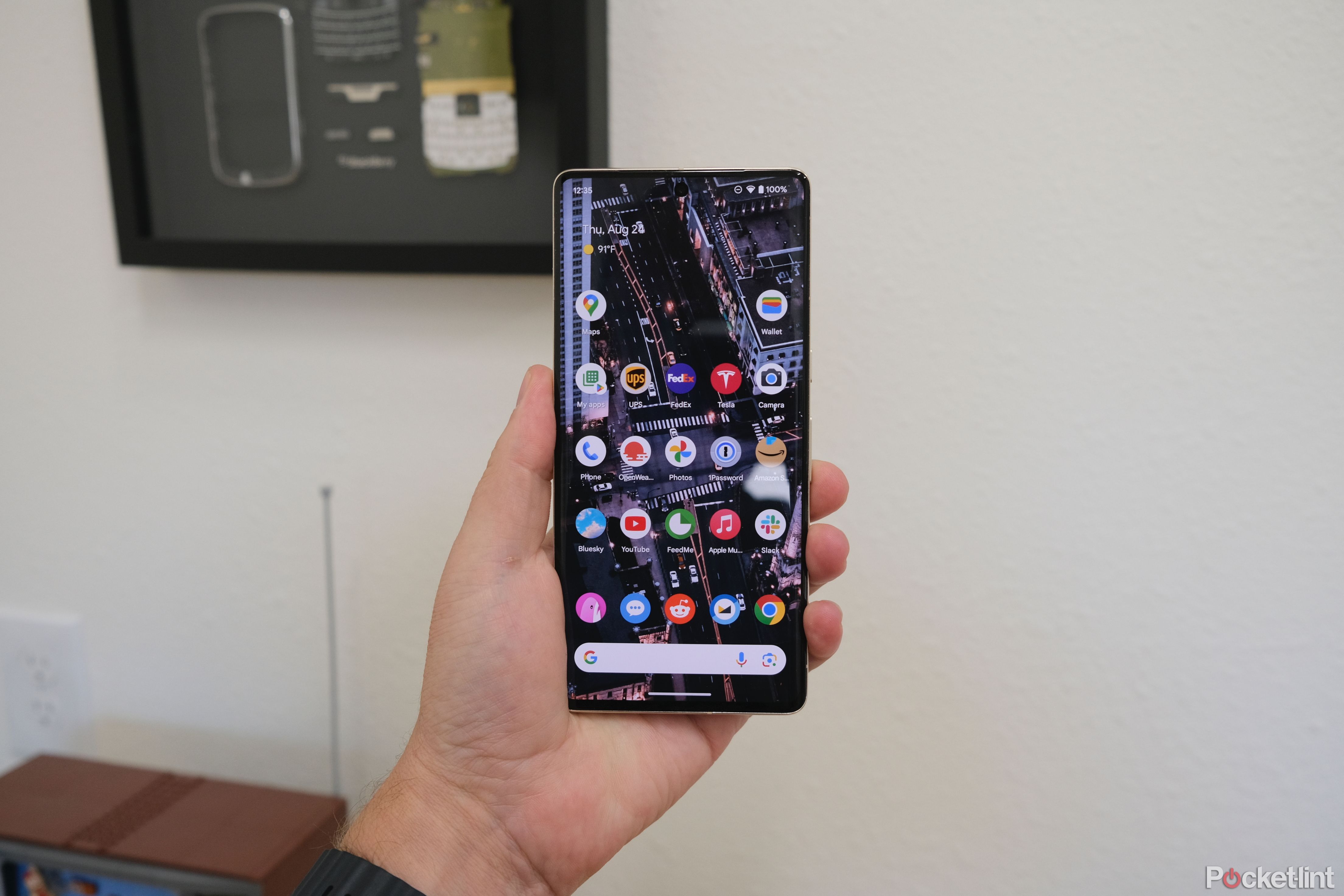 Pocket-lint
Google Pixel 7 Pro
2. Best smartphone for still photography
Capture the moment in all its glory
The Google Pixel 7 Pro is a bit more affordable than its competitors and still manages to deliver the best still photos via its cutting-edge sensors and advanced imaging software.
Pros
Wide dynamic range and contrast
Triple-camera system covers a wide focal range
Modestly priced
Cons
Video quality suffers in low-light conditions
No microSD card slot
Many phones these days sacrifice quality hardware for convenience, but the Google Pixel 7 Pro offers both without compromise. The triple camera system on the back boasts a 25mm wide lens, a 120mm telephoto, and a 126° ultrawide that looks great shooting anything from landscapes to macro shots. It may seem like a lot to consider when you want to snap a pic, but the interface is user-friendly and easy to learn.
We're especially impressed by the smooth interchange between the hardware and software since the auto-focusing, grain reduction, HDR10+, and lack of motion blur suggest that the Pixel 7 Pro is using the technology to its full potential. Even the image stitching for the panorama mode is flawless. This little device can alleviate the burden of lens-swapping and exposure-setting for pro photographers, and at half the price of that fancy new lens you've been eyeing, it's well worth the investment.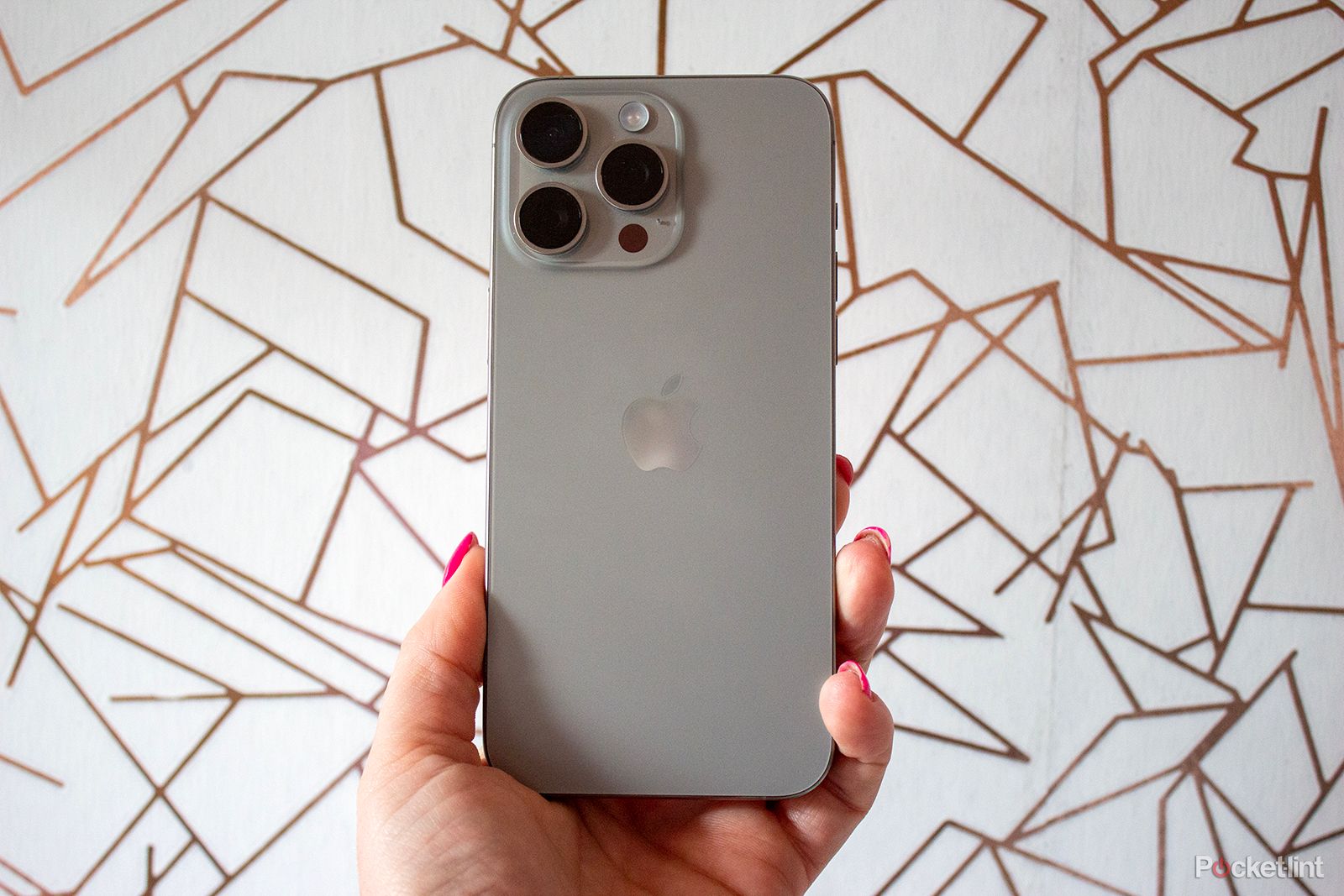 Apple iPhone 15 Pro Max
3. Best smartphone camera for video
Premium video quality for a premium price
Though it's far from cheap, the groundbreaking iPhone 15 Pro Max is a top choice for those looking to capture gorgeous video with all the ease of operation that Apple is famous for.
Pros
Numerous frame rate options
Dolby Vision HDR at up to 60fps
Apple ProRes codec
Stereo audio recording
Cons
Can't do 8K video
Expensive
Shooting videos saps the battery quickly
The hubbub surrounding the release of the iPhone 15 has focused mainly on the USB-C charging, super robust titanium casing, and lightning-fast A17 semiconductor chip. But for us video nerds, the iPhone 15 Pro Max's improved camera system is the most impressive upgrade. It can deliver 4K videos at up to 60fps on the ProRes codec, footage which bursts with deep colours, contrast, and details. The three main cameras offer focal lengths of 12mm, 24mm, and 120mm. Combine that arsenal with the Cinematic mode of 4K at 24/30fps, and you can shoot professional-looking videos on a device not much bigger than a pack of cards.
Better yet, the iPhone 15 Pro Max performs well in low-lighting situations thanks to its advanced sensors. It's also adept at reducing motion blur and aliasing, a skill boosted by sensor-shift stabilisation. Best of all, the interface, file management system, and in-phone image processing are as user-friendly and speedy as ever. Not that the smooth user experience came as a surprise. After all, this is Apple.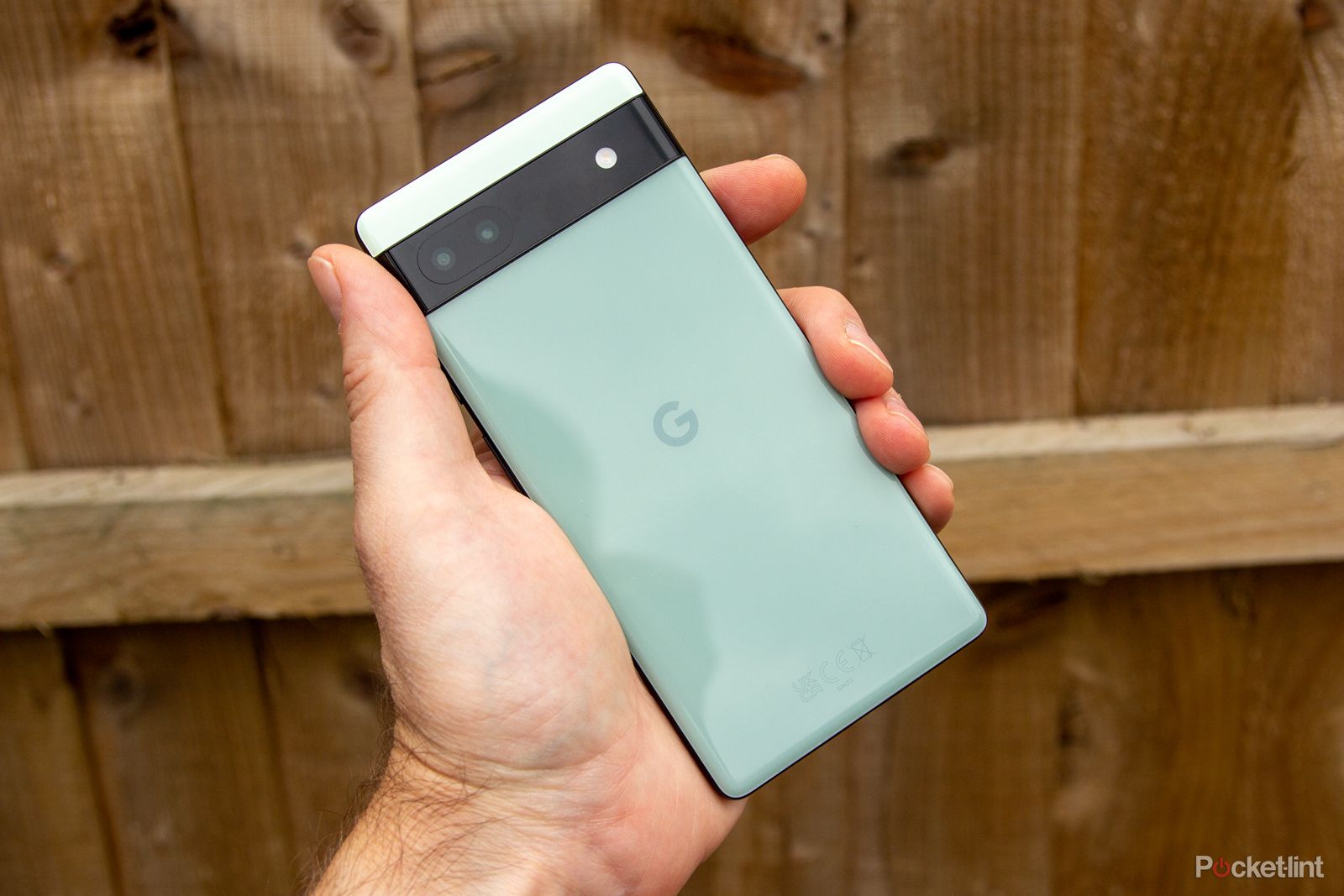 Google Pixel 7a
4. Best smartphone camera for value
A beast of a bargain
$444 $499 Save $55
The Google Pixel 7a might not have the same specs as its Pixel 7 Pro cousin, but it's still a worthy piece of gear for anybody trying to get into the smartphone photography game without spending a fortune.
Pros
Robust build with water-resistance and Gorilla glass
Fast performance with Tensor G2 processor
Super sharp photos and 4K videos
Cons
The battery likely can't last all day with heavy use
The Google Pixel 7a stands strong compared to many of the flagship phones that cost double (and triple) the price. Indeed, this unassuming model offers a dual camera system with a 26mm lens capable of 64MP photos and a 120˚ ultrawide capable of 13MP photos. Whichever lens you elect, the Pixel 7a delivers 4K video at a max frame rate of 60fps. So although it doesn't have the same focal range as the Pixel 7 Pro, it's still perfectly qualified to achieve professional-level photos and videos. Better yet, it boasts the optical image stabilization (OIS) that so many top-of-the-line smartphones are offering, meaning super-smooth videos and crispy high-shutter-speed photos for those of us on the move.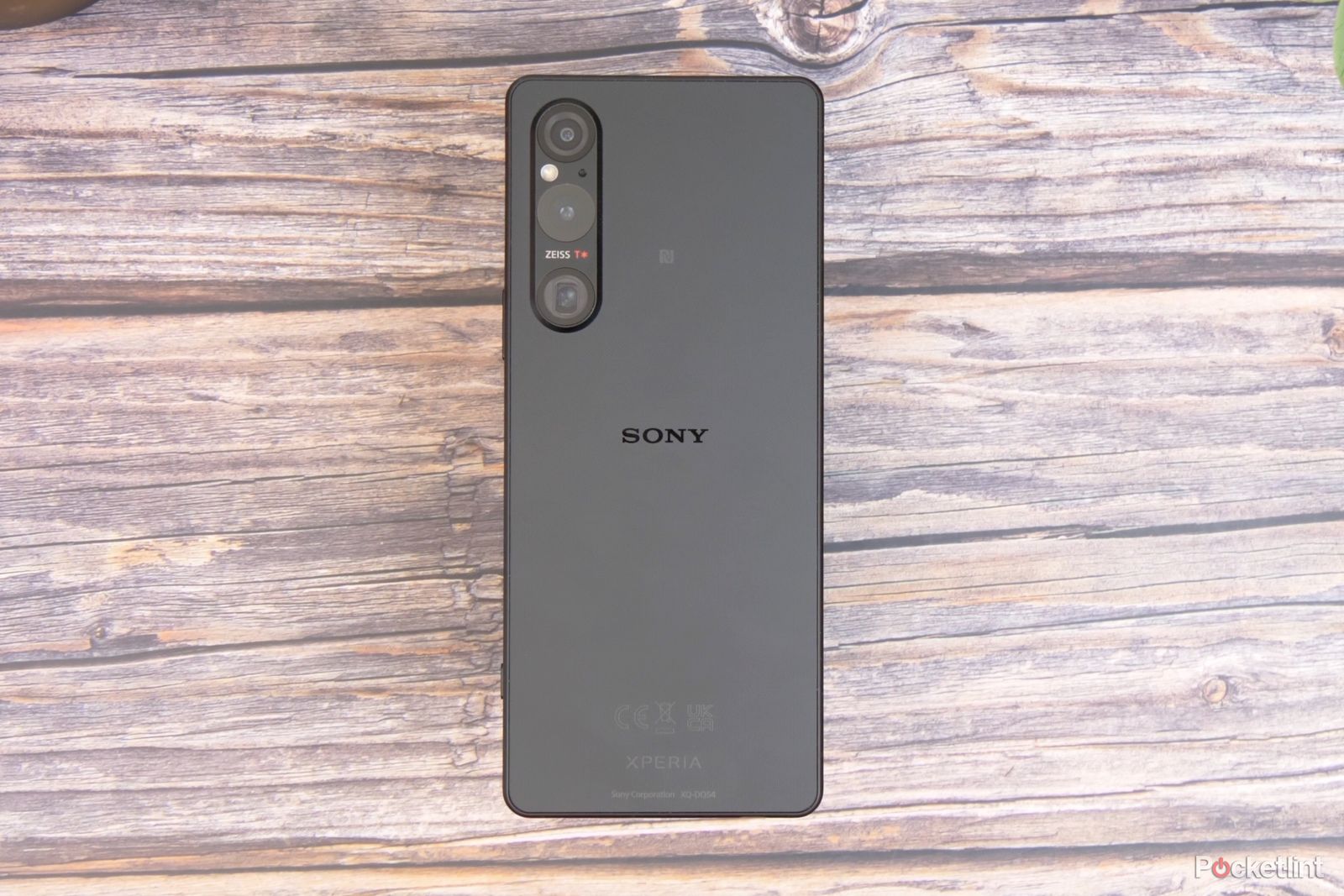 Sony Xperia 1 V
5. Best smartphone camera for manual control
You choose the exposure
Although the automatic settings produce excellent results, the Xperia 1 V also offers a wide range of manual controls, giving a more traditional camera feel that falls in line with Sony's reputation for professional gear.
Pros
Zeiss lenses
Satisfying optical zoom
4K video at up to 120fps
Dedicated shutter button
Cons
Not as beginner-friendly
Easy to hit the shutter button accidentally
It only took a few years for Sony to rise to the ranks of photography giants, and now the name is just as renowned by professionals as Canon and Nikon. That's why its Xperia 1 V is our top recommendation for photographers and filmmakers who want extensive control over their images. With full manual exposure controls and a true optical zoom lens, this smartphone easily earns its place in any professional's gear bag. The triple-camera system covers a focal range of 16mm to 125mm since you can zoom the 85mm telephoto up to 5.2x. It also boasts advanced stabilisation, a gorgeous OLED display, an excellent battery life, and automatic controls that produce true-to-life images.
That being said, some people may find the user interface to be a bit complicated, and the price tag is likely off-putting for those shopping on a budget. Nonetheless, the versatility of a camera system with Zeiss lenses, a dedicated shutter button with a satisfying real shutter click, and full manual exposure controls make the Sony Xperia 1 V a truly professional pick.
The bottom line: What is the best smartphone camera?
The Samsung Galaxy S23 Ultra outshines the competition by a sizable margin. The specs alone, such as the 8K video capabilities and insane 200MP photos, give this a quantitative advantage over the other flagship models on the market. Even without crunching the numbers, it still stands out as the best in terms of user experience, reliability, battery life, and speed.
That being said, this generation of smartphones is replete with awesome designs worth considering. If your budget is tight, the Google Pixel 7 Pro and Pixel 7a are both powerful smartphones with excellent camera systems. And, of course, the latest from Apple, the iPhone 15 Pro Max, features cutting-edge technology that makes it a fantastic choice for videographers.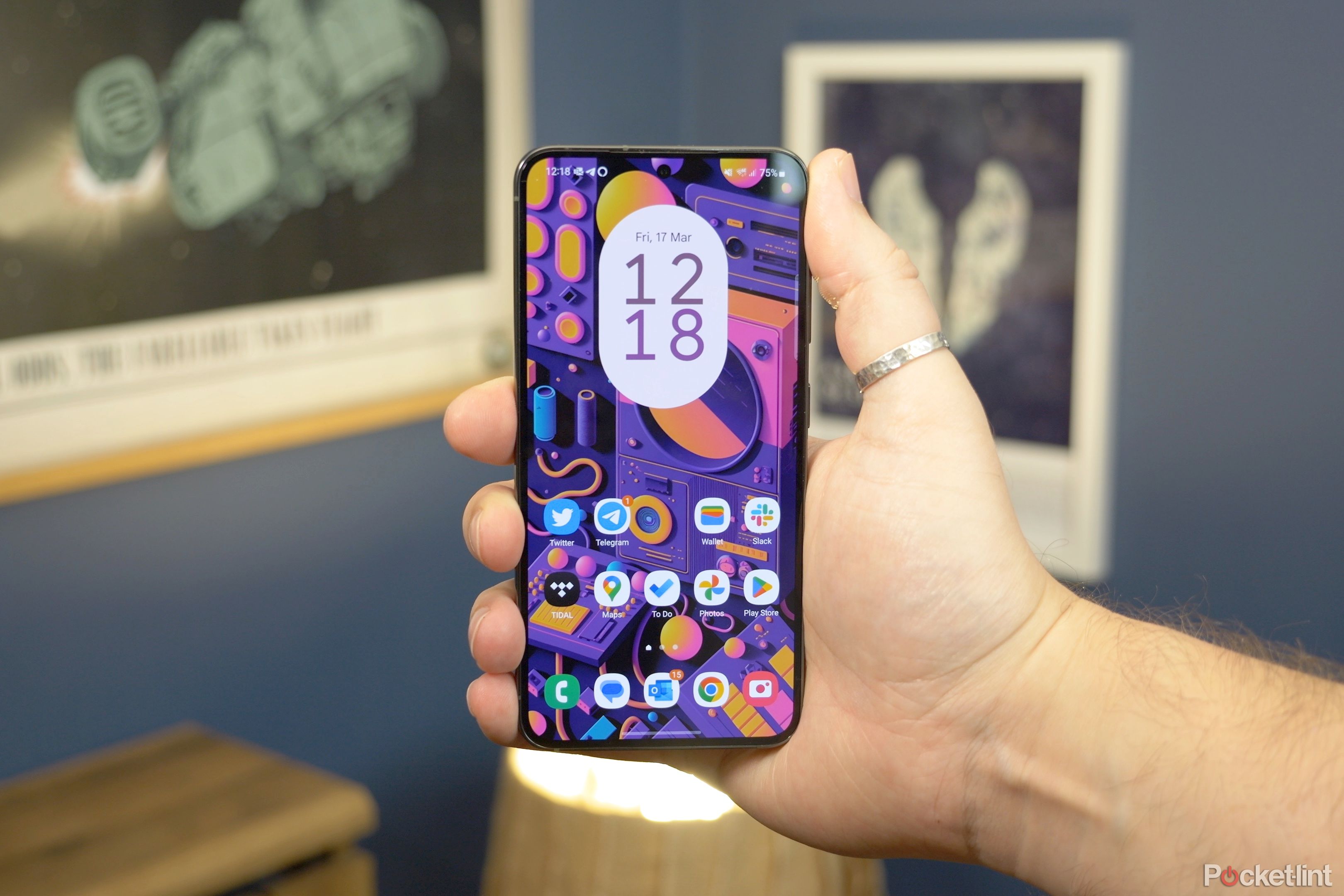 Samsung Galaxy S23 Ultra
Editor's Choice
Specs to make your jaw drop
The Samsung Galaxy S23 Ultra is not only one of the most powerful smartphones on the market, but its camera also beats out the competition thanks to its 200MP resolution, 8K video capabilities, and fool-proof stabilisation technology.
What to look for in a smartphone camera
Camera system: Many of today's flagship smartphones come with multi-camera systems, such as the Samsung Galaxy S23 Ultra, which has four different cameras on its rear surface. Each camera will have its own dedicated image sensor and lens, so we recommend checking out the individual specs for each camera in the system. Most importantly, you'll want to confirm the focal length, sensor size, and maximum resolution in Megapixels of each. That way, you'll have a good idea of the zoom capabilities, focal range, and image quality that the phone can capture.
Video: Most folks know the difference between 4K video and 1080p these days, but you'll also want to check out the different frame rates available. For example, 4K video at 60fps will look fantastic, but cinematographers and filmmakers will likely demand options in 24 and 30fps to achieve a more cinematic look to their footage. For more advanced options, you should also consider the available video codecs, such as Apple ProRes, to get an idea of your colour depth and flexibility in post-production.
Software: A phone can have all the best hardware in the world, but it's not going to serve you well without the software to back it up. We always check a phone's operating system and search online for other folks' experiences with bugs, freezing, and driver issues. Such testimonies can also give you an idea of the software's user-friendliness, as some models, such as the Sony Xperia 1 V, require some technical know-how to operate their systems.
Do megapixels matter on a smartphone camera?
The resolution of a digital photo is measured in megapixels, and there's a lot of debate surrounding the amount of megapixels you need to take a quality photo. After all, many of us view photos on our phone screens and computer monitors, which limit the visible resolution. However, if you plan on printing your images, a photo with higher megapixels will yield much sharper results and allow you to make massive prints worth hanging up on the wall. Another advantage of high-res photos is the ability to crop the image in post-production, so you don't need to worry too much about framing while you're shooting.
Isn't the lack of an SD card slot a problem?
A microSD card slot would be awesome to have, but most of the flagship models out right now simply don't have one. However, these models come with sizable built-in storage, ranging anywhere from 128GB to 1TB, which is generally enough to store a full day of shooting. And if you do run out of space, you can quickly upload your files to the cloud or transfer them to an external hard drive on the fly.
What aperture should I use at night?
To take nice nighttime shots, it's recommended that you use a wide aperture so that you can raise the shutter speed and avoid motion blur. You can also compensate by setting a high ISO, though finding the balance between these three components is an art in itself. That being said, anything from f/4.9 to as wide as f/1.7 should allow enough light information to utilize a reasonable shutter speed without falling into long-exposure territory.