Capable machines, Windows laptops can run browsing, graphics apps, and games – making them a great fit for many users. With a wide model variety, there are even Windows laptops oriented towards gamers or budget-friendly buyers. And while MacBooks sometimes get all the laptop glory, we're here to remind you that the Windows experience does offer a comprehensive and powerful UI. Having tested and reviewed the best Windows-specific laptops on the market, we've compiled a list to help you decide which one is best for your work, entertainment, or even creative needs, starting with this year's Razer Blade 14 model.
Best Windows laptops: Our top picks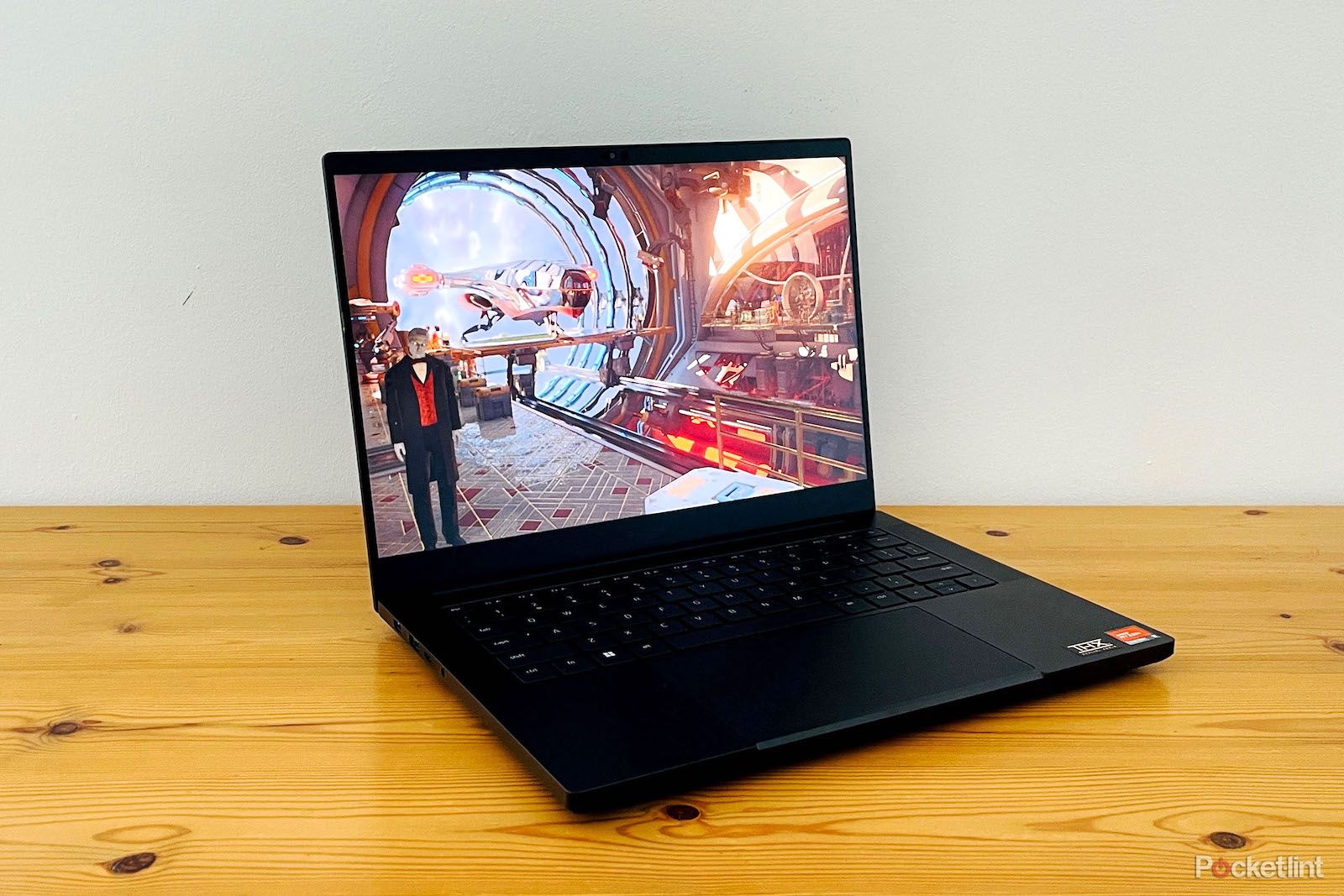 Razer Blade 14 (2023)
1. Best overall Windows laptop
Portable performance
The Razer Blade 14 fits high-end performance into a compact package that's perfect for gaming or other tasks.
Pros
Compact size
Outstanding performance
Excellent build quality
Cons
Pricey
No Ethernet or SD Card reader
Many laptops are powerful enough to handle everything you throw at them, but few can achieve it while remaining portable and lightweight, in the way the Razer Blade 14 does. Measuring 310 x 228mm and just 18mm thick, it can easily fit on your lap, and its 1.8 kg weight won't be too much of a burden to lug around all day. Its solid matte black aluminium chassis is as solid and classy as they come and houses an HDMI 2.1, two USB As, four Thunderbolt4-compatible USB-Cs, and the 3.5-mm audio port.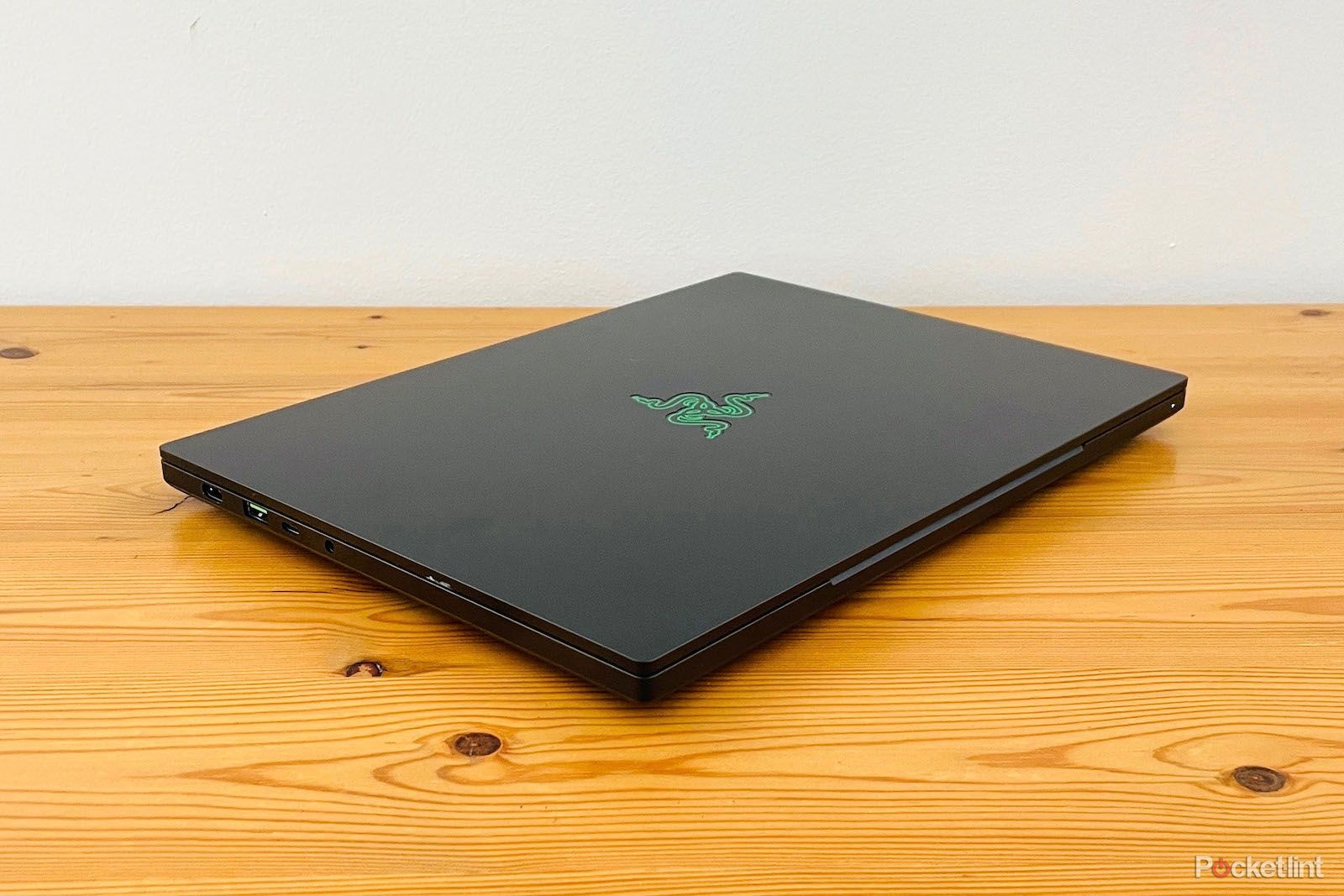 Performance is excellent, too, with a powerful AMD Ryzen 9 7940HS CPU and 16GB RAM. Its RTX 4060 offers the perfect balance of performance and efficiency with stunning picture quality for games and movies, especially when paired with the 14-inch QHD+ display. The display has a speedy 240Hz refresh rate for competitive play and a 16:10 aspect ratio for more screen space.
The Razer 14's compact body doesn't have space for an ethernet port or SD card, and its storage space could be bigger. However, it performs exceptionally in all other areas, delivering great performance and efficiency in a lightweight and sturdy design, and most buyers won't notice its minor drawbacks.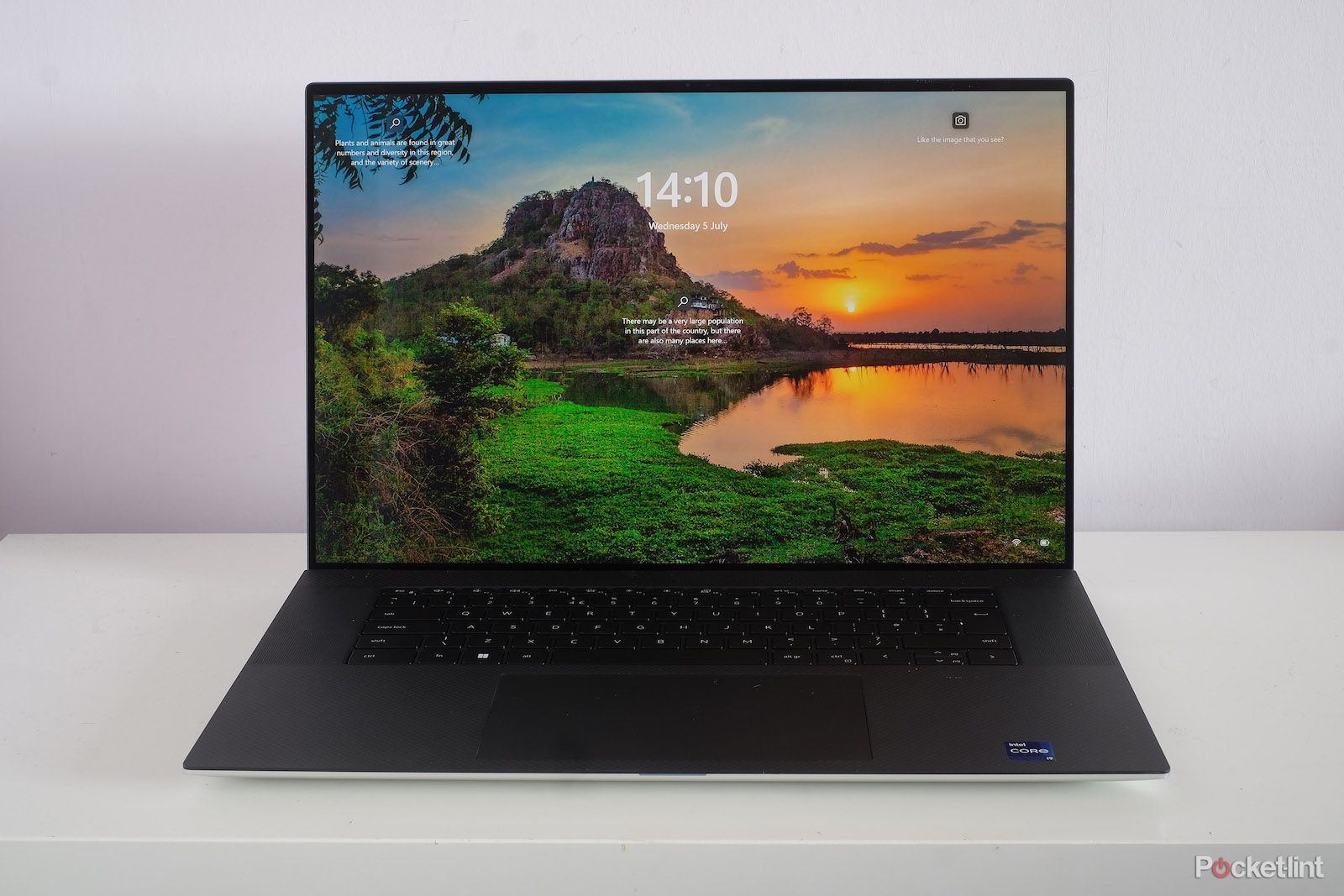 Dell XPS 17 (2023)
2. Best premium Windows laptop
When size matters
The Dell XPS 17 can handle any task with its top-of-the-range performance and has a stunning 17.3-inch 4K display.
Pros
Large, 4K touchscreen
High-end performance
Solid construction
Dell's XPS 17 doesn't come cheap, but it's a behemoth of a laptop, capable of being a workstation replacement for creatives, a gaming laptop, or a high-end business machine with its unbelievable performance. Under the hood is a potent Intel Core i9-13900H with 64GB of RAM and a decent 2TB storage capacity for gamers or media libraries. The Nvidia RTX 4080 is great for graphics and gaming and offers gorgeous visuals when paired with the 17-inch UHD display with touchscreen capabilities.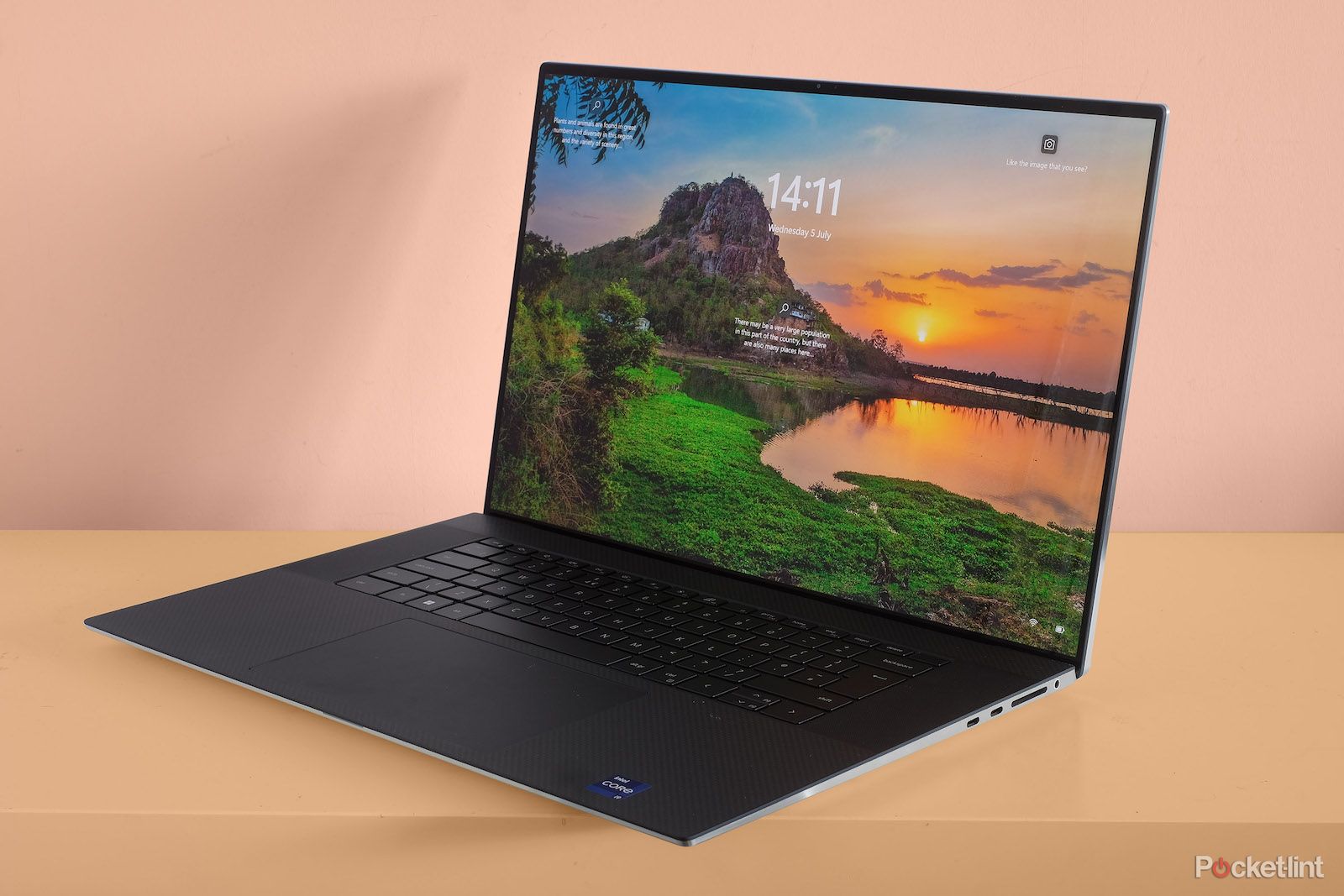 Build quality is second to none with a tough business-like aluminium housing with soft black carbon-fibre reinforced polymer around the keyboard. There's no getting around the bulk of its 374 x 248 x 19.5mm design or 2.44kg weight, but it's worth it considering the capabilities on offer. Connectivity is limited to four Thunderbolt-compatible USB-Cs, an SD card reader, and 3.5-mm audio in and out, and it includes an adapter for USB-A and HDMI.
The XPS 17's bulky design and massive price tag limits its appeal, and it's for people wanting uncompromising performance for any task without worrying about the cost factor. If you're one of those people, you'll be grinning all day as you enjoy the blistering speed and breathtaking display.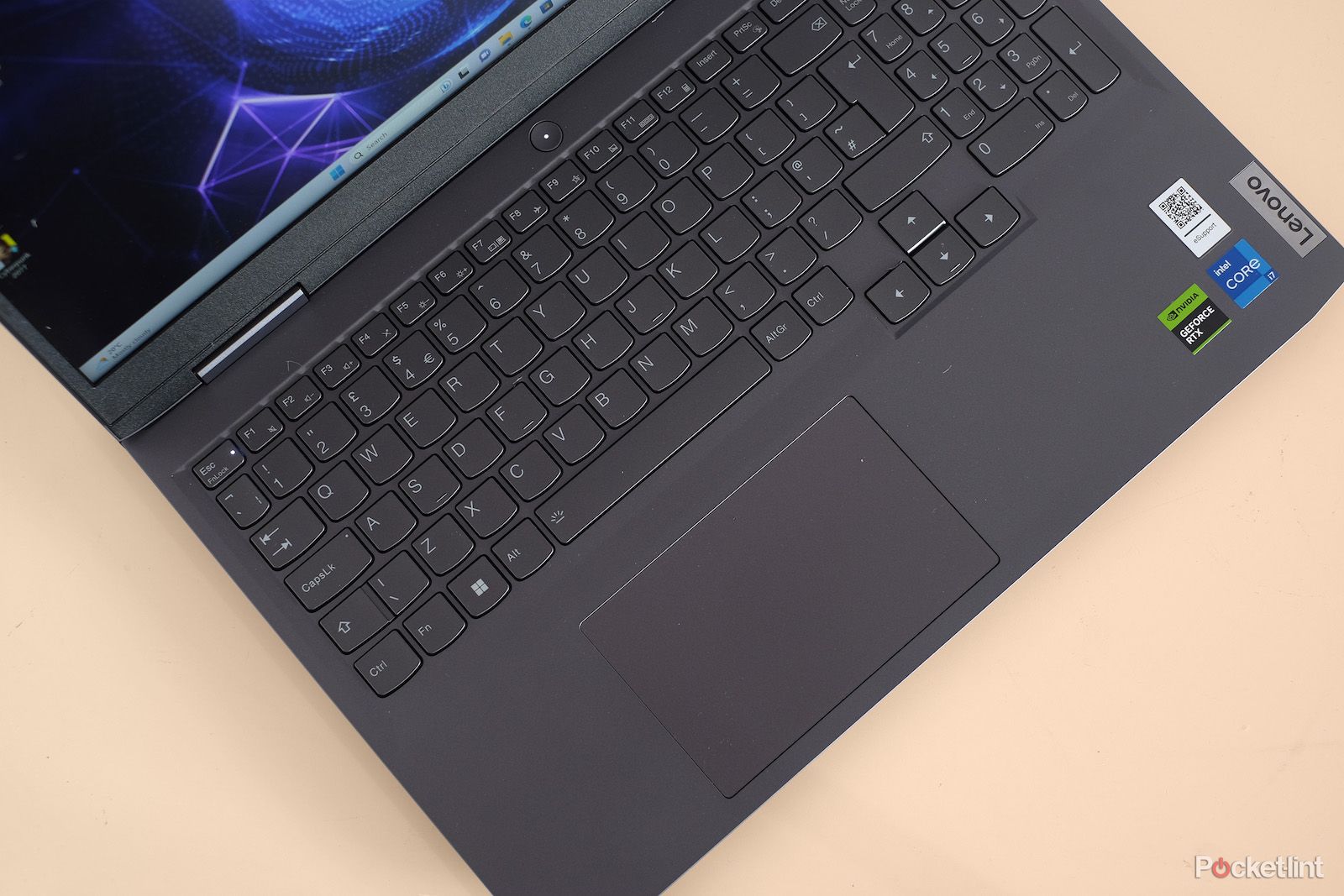 Lenovo LOQ 15i (2023)
3. Best value Windows laptop
Solid features for less
The Lenovo LOQ 15i is a gaming laptop that can work for home or office use and offers incredible value considering its capabilities.
Pros
Stylish design
Great performance
Good price
Cons
Plastic construction
Loud fans
Buyers looking to stretch their cash can try out Lenovo's LOQ 15i, which is marketed as a gaming laptop and can handle most office tasks. The LOQ distinguishes its all-plastic construction with a stylish upmarket design, blue accents around the aggressive cooling vents, and a generous port selection. Speaking of ports, there are two USB-As, Ethernet, and an HDMI on the back, another USB-A on the right, and the audio socket and USB-C on the left.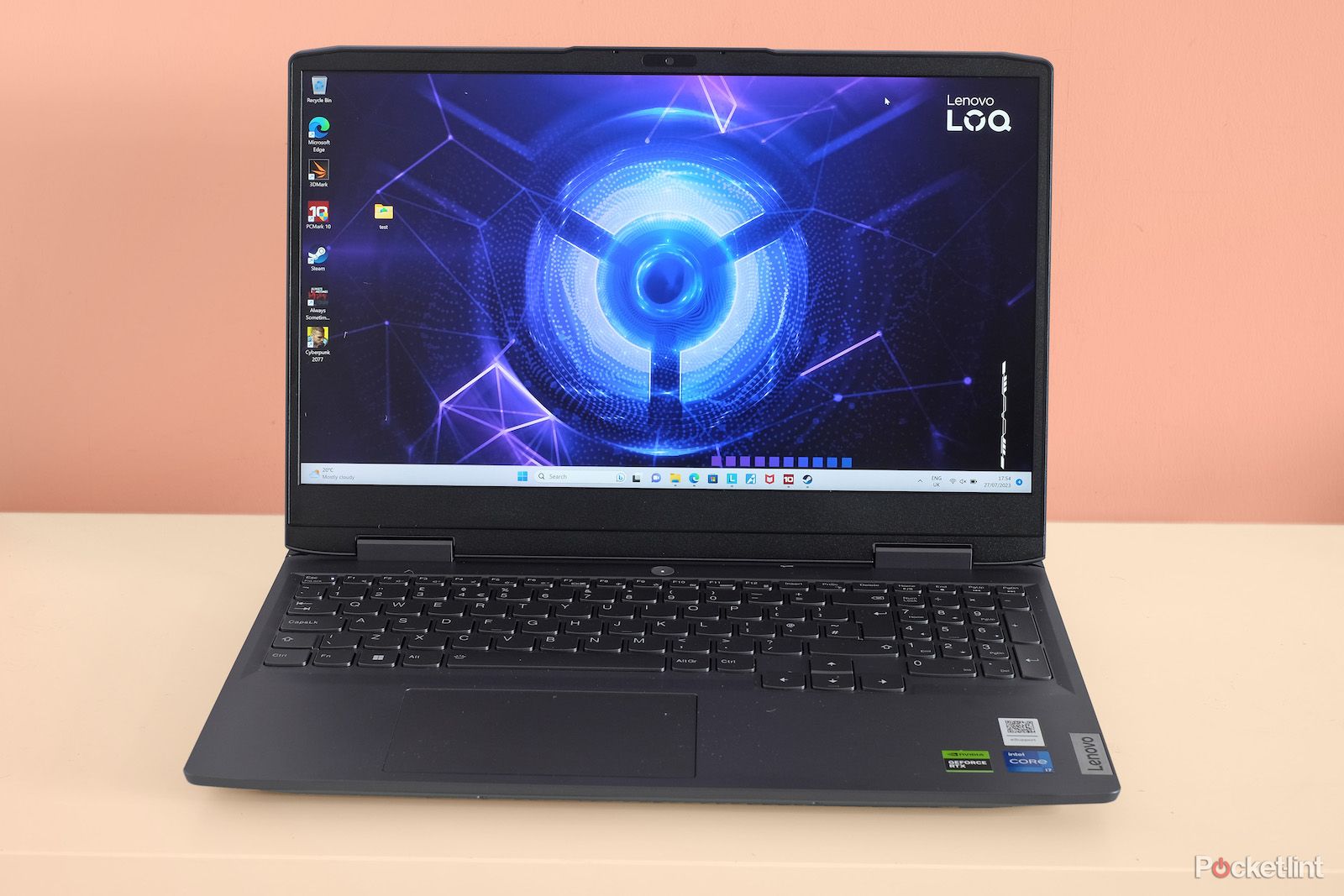 There's no shortage of performance, and the LOQ 15i is up for most tasks with the Intel i7-13700H CPU and 16GB of RAM. Its 1TB storage could be better, but it makes up for it with the capable RTX 4060 GPU and a vivid 15.5-inch 1440p display. Battery life isn't usually a strong point of gaming laptops, and the LOQ 15i continues the tradition with just under five hours on default settings, which jumps to almost seven with the integrated GPU and lower refresh rate.
The Lenovo LOQ 15i's eye-catching design elevates it above its rivals despite having plastic construction. Its versatile 15.6-inch display and impressive performance make it perfect for work or play, and its port selection isn't bad either. There's no doubt about its value, considering its features, and it's the best option if you want premium performance without the price to go with it.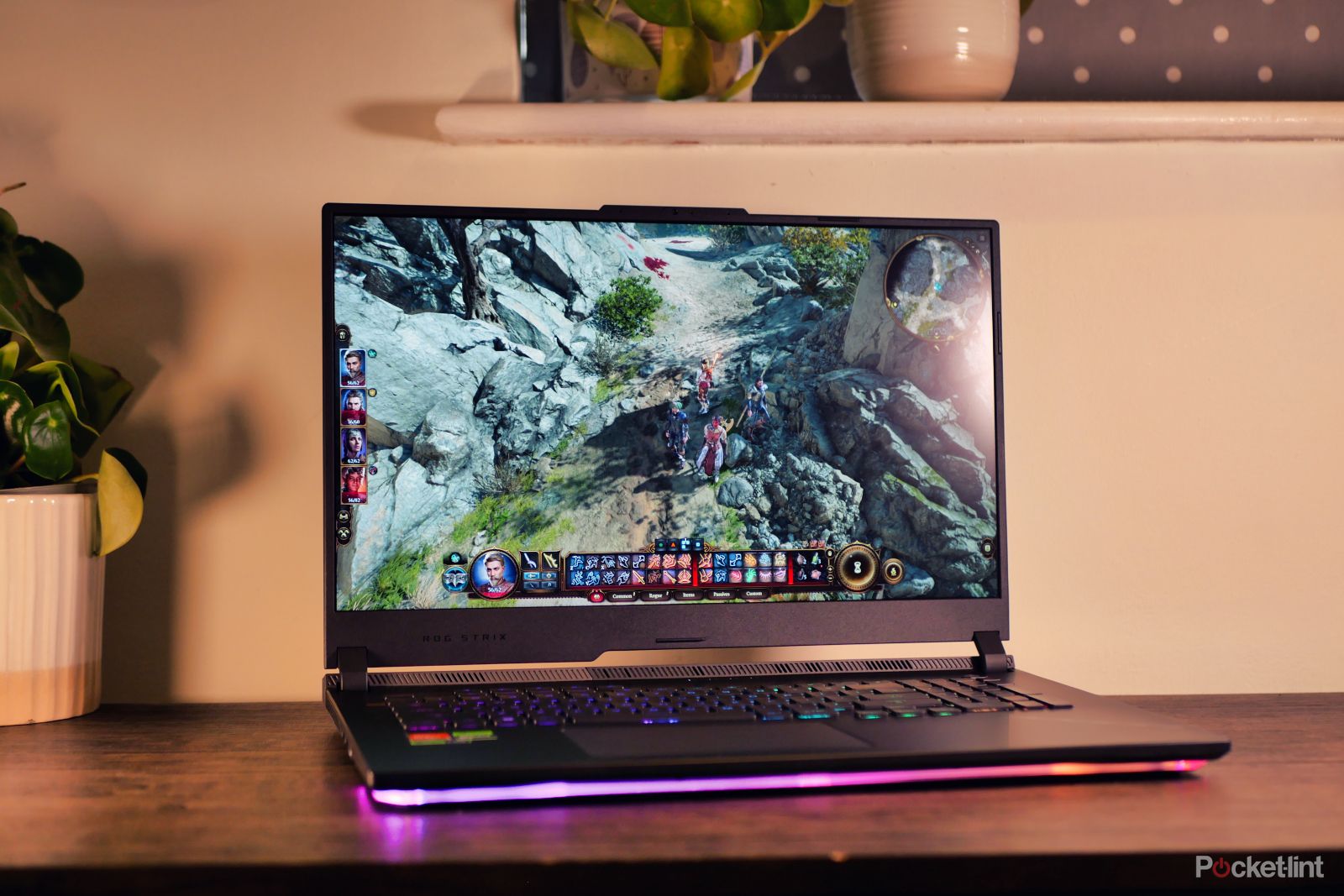 Asus ROG Strix Scar 17 (2023)
4. Best Windows gaming laptop
Gaming giant
$3440 $3500 Save $60
The Asus ROG Strix Scar 17 brings your games to life with an immersive 17.3-inch QHD display and Nvidia's high-end RTX 4090 graphics card.
Pros
Premium RTX 4090 GPU
Massive display
240Hz refresh rate
The Asus ROG Strix Scar 17 is a top-of-the-range gaming powerhouse capable of pushing the highest framerates in any game. It uses the fastest components, like AMD's Ryzen 9 7945HX CPU, with 32GB of RAM to deliver outstanding performance, but the 1TB of storage could be bigger for the price. There's no better graphics card for gaming than the Nvidia RTX 4090, and it's more than capable of running games at high settings on the massive 17.3-inch QHD 240Hz display.
The bulky aluminium housing isn't the most portable at 395 x 234 x 28.2mm dimensions and 3kg, but it has a reassuring premium feel and won't break anytime soon. Connectivity options are standard with two USB-As, two USB-Cs, Ethernet, HDMI, and 3.5mm audio, and they should get the job done for most buyers. It's a ROG product, so you get the obligatory RGB around the frame and vivid per-key lighting on the keyboard.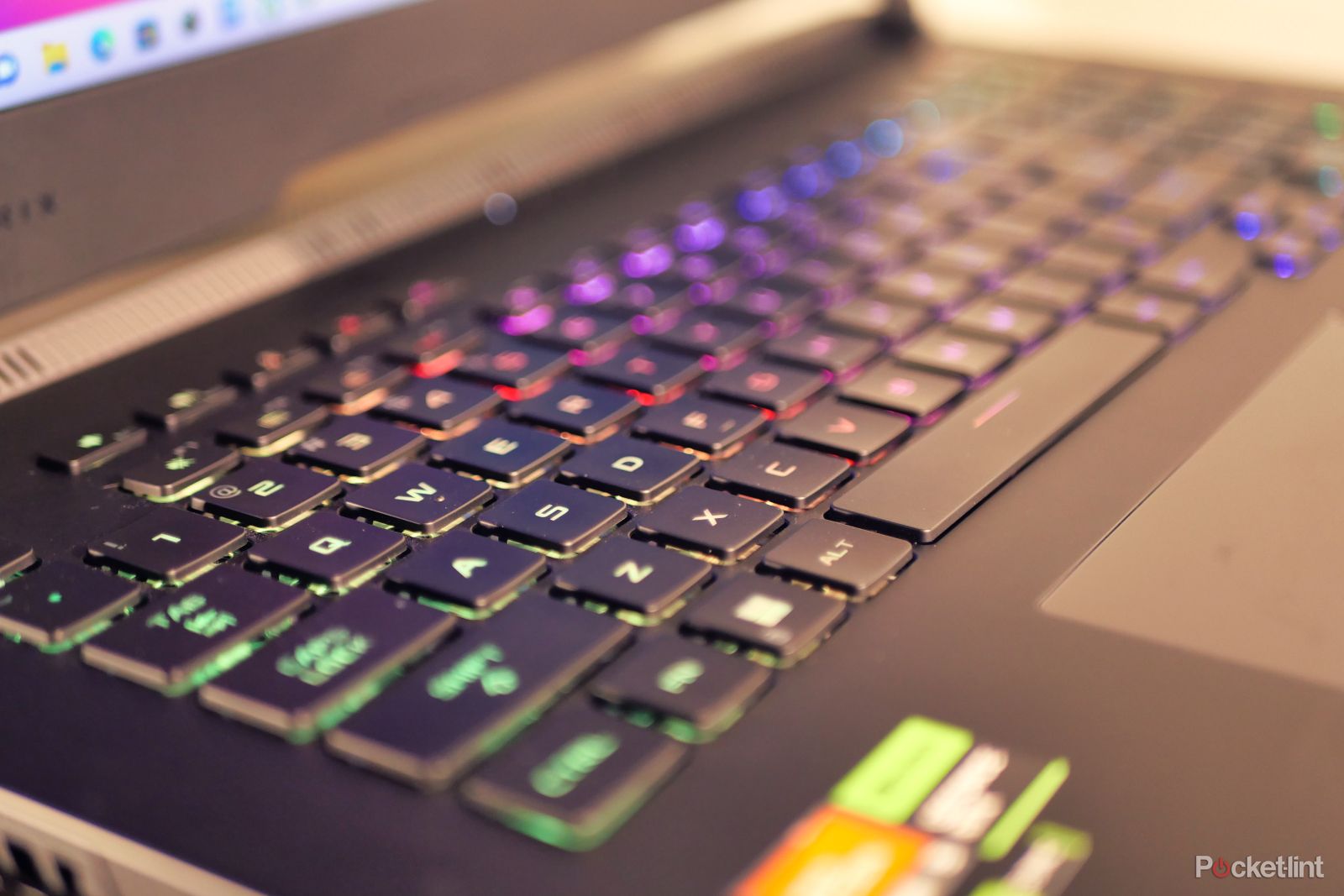 However, bulk and weight aren't usually a deal-breaker for buyers looking for big-screen gaming monsters as they're more interested in performance, which the Asus ROG Strix Scar 17 has in spades. Yes, it falls into the mediocre 720p webcam trap like many of its rivals, but most gamers won't be deterred because they'll be too immersed in the breathtaking visuals to care.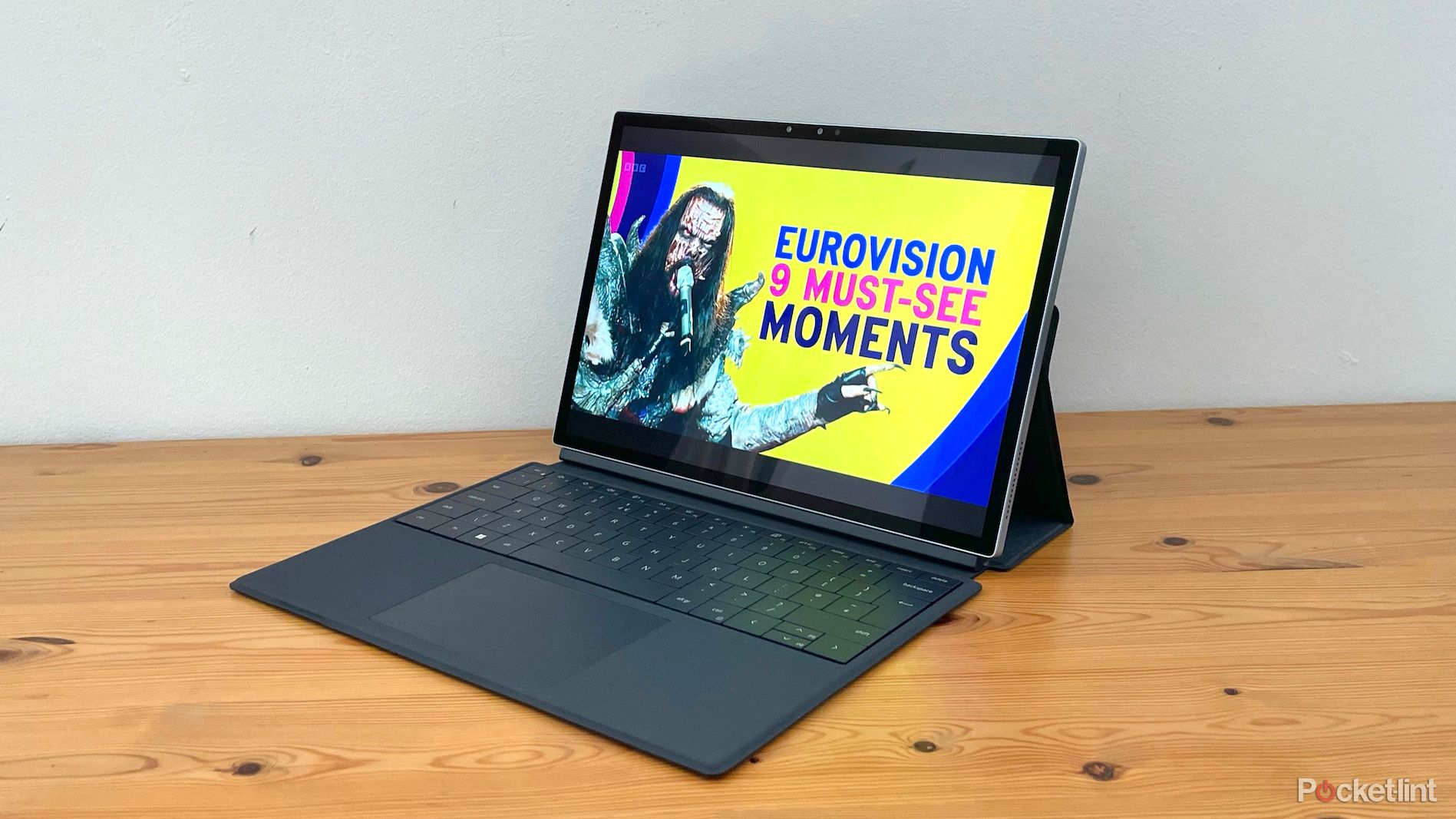 Dell XPS 13 2-in-1 (2022)
5. Best portable Windows laptop
2-in-1 productivity on the go
The Dell XPS 13 2-in-1 has a convertible design perfect for people wanting tablet and laptop functionality on the go.
Pros
Compact
Sturdy housing
Backlit keyboard
Cons
Low battery life
Storage capacity could be better
Dell's XPS 13 2-in-1 is the best option if you're looking for a compact and lightweight tablet and laptop hybrid that you can take anywhere. This slimline tablet has a 7.4 x 292.5 x 201.2mm body weighing just 736g without the 560g keyboard and a versatile 13-inch 3K (2880×1920) display. Its durable aluminium housing includes just two Thunderbolt 4-compatible USB-C ports, and there is a 3.5mm audio and USB-A adapter in the box to improve connectivity. Many 2-in-1s skimp on the detachable keyboard, but Dell's Folio feels firm with an adjustable stand, backlighting, and a large trackpad for a comfortable typing experience.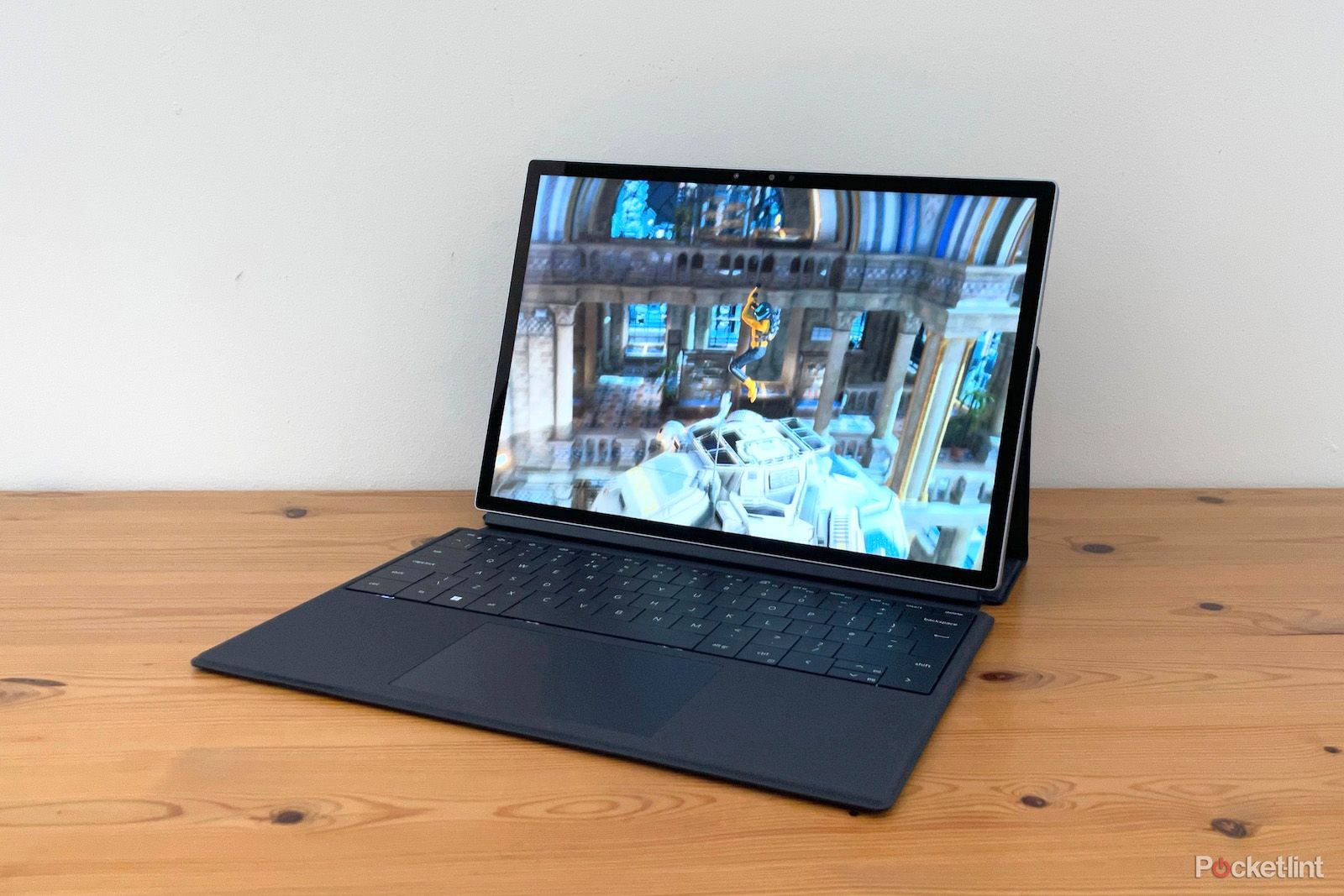 Performance-wise, the XPS 13 2-in-1 will easily handle browsing, emails, and productivity apps with the Intel i7-1250U CPU and 16GB of RAM, but gamers should look elsewhere as the Intel Iris GPU won't handle 3D graphics. The 512GB SSD isn't the biggest, but it's adequate for documents, spreadsheets, and smaller image or video libraries. With moderate use, you can get around six hours of battery life, which isn't class-leading but acceptable at its price with the versatile and practical design.
The Dell XPS 13 2-in-1 offers the best of both worlds as a capable tablet that converts into a decent work laptop in no time, and is compact enough to go anywhere with you. Its mid-range performance punches above its price, offering excellent value, and it's easy to forgive its mediocre battery life and storage capacity because of its smooth user experience.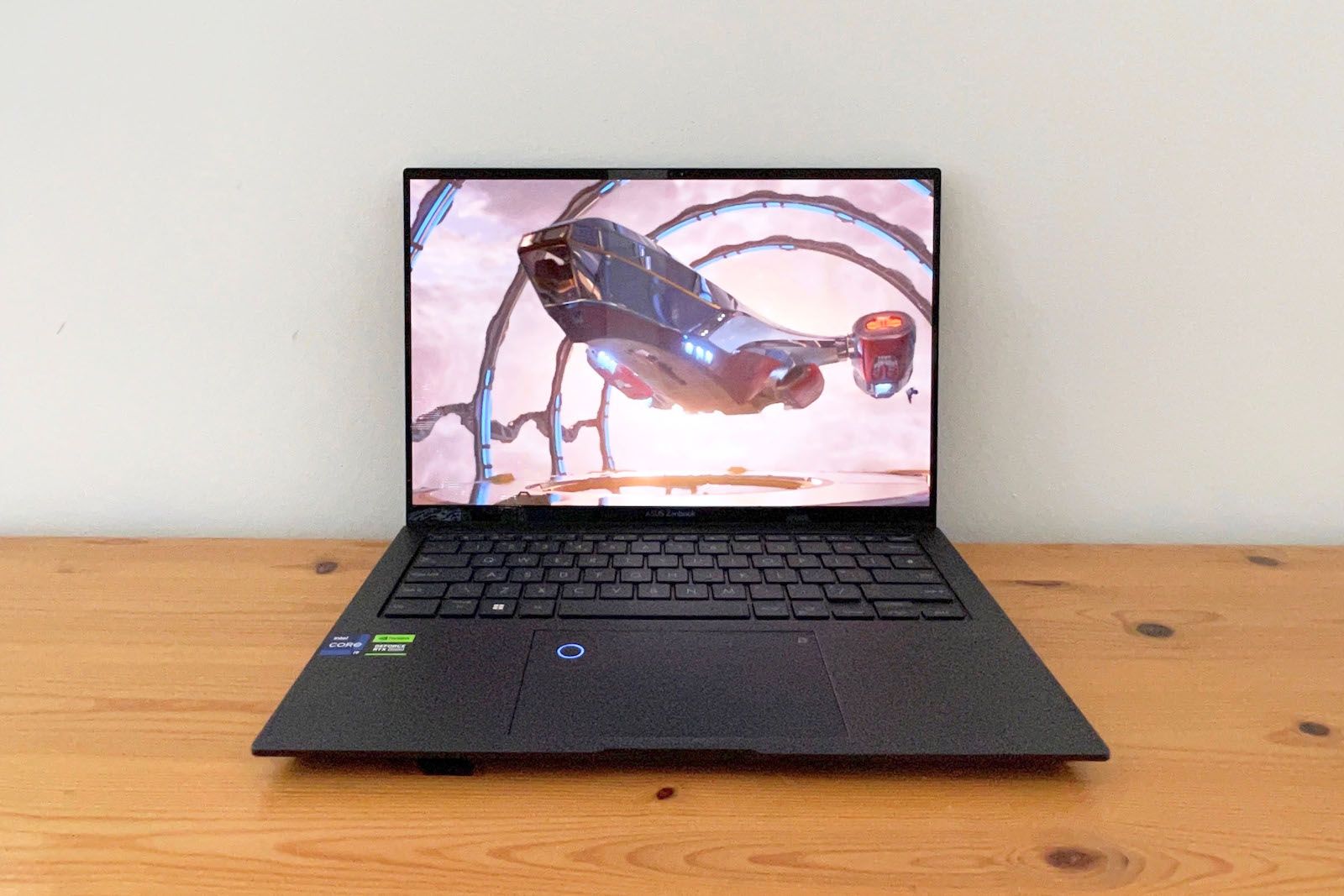 Asus Zenbook Pro 14 OLED
6. Best Windows laptop for creators
Display heaven
TheAsus Zenbook Pro 14 OLED has an incredible display with superb brightness and colour accuracy for designers and animators.
Pros
OLED display
Powerful RTX 4070 graphics card
Blistering performance
Cons
Doesn't come cheap
Poor battery life
Animators, graphics designers, or anyone needing fantastic picture quality with high brightness and the best colour accuracy in a portable package can try the Asus Zenbook Pro 14 OLED. It's compact at just 17.9 x 321.8 x 223.3mm and 1.8kg, but packs a punch with a 14.5-inch WQXGA+ (2880 x 1800) OLED touch display. The Pantone-validated display is Dolby Vision certified with a fast 120Hz refresh rate and 16:10 aspect ratio for more space. Considering its size, the Zenbook Pro 14 OLED still offers a decent port selection with an HDMI 2.1, two USB-Cs, a USB-A, 3.5mm audio, and an SD card reader.
Stunning graphics are usually heavy on resources, but the hardware is up to the task with an Intel i9-13900H CPU paired with 32GB of RAM. The RTX 4070 GPU will handle everything from demanding creator software to gaming and office work without breaking a sweat. Its 1TB isn't anything special but will be more than enough for most buyers and can still hold larger game installations and media files.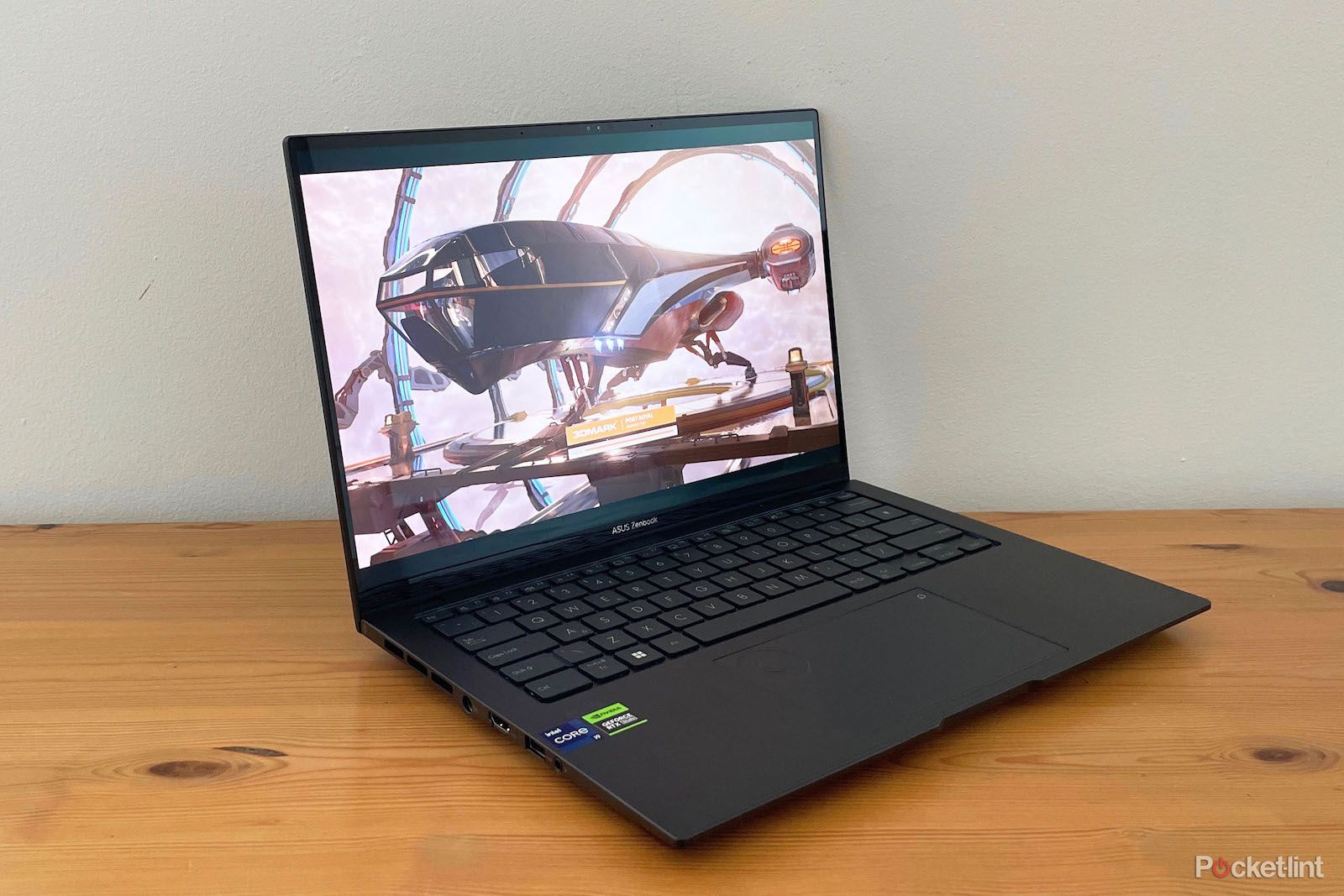 The Asus Zenbook Pro 14 OLED offers incredible power, especially when considering its compact size, making it a do-anything option for various tasks. And because of its pristine OLED display, it makes a solid option for creatives, although its hefty price tag and average battery life might deter those who don't need portability.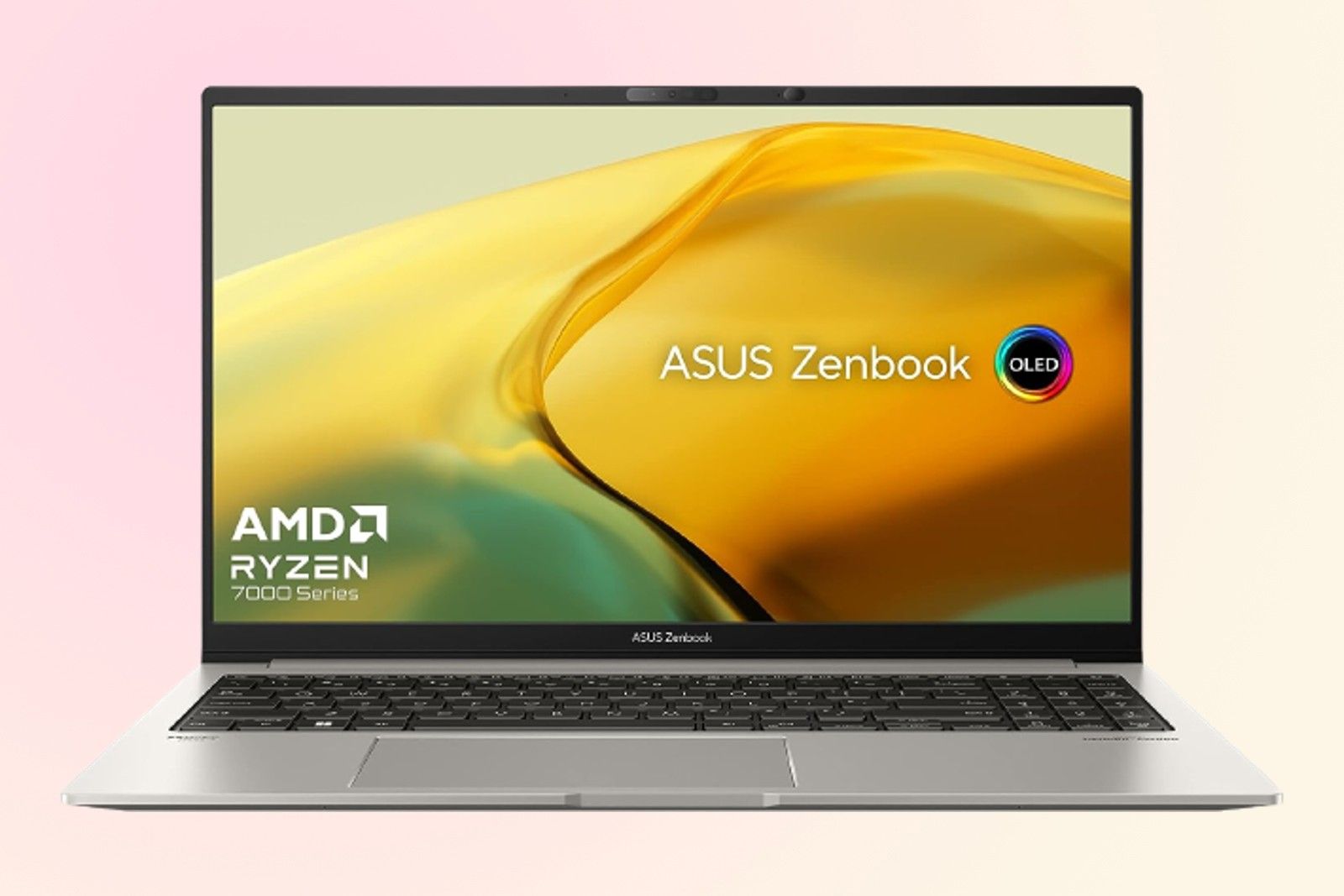 Asus / Pocket-lint
Asus Zenbook 15 OLED
7. Best Windows business laptop
Daily driver model
The Asus Zenbook 15 OLED is the best option for business because it comes reasonably priced and includes a versatile feature set to handle most tasks.
Pros
OLED display
Reasonably-priced
Slim
Cons
Integrated graphics not for gaming
Reflective screen
Most buyers don't need high-end graphics cards or out-of-this-world power that they'll never use and want a versatile laptop capable of handling everyday tasks like productivity apps, video playback and light graphics work. The Asus Zenbook 15 OLED delivers enough performance for most buyers with AMD's Ryzen 7 7735U and 32 GB while significantly undercutting the price of the premium models listed here. Its 1TB SSD is also acceptable and matches many laptops twice its price.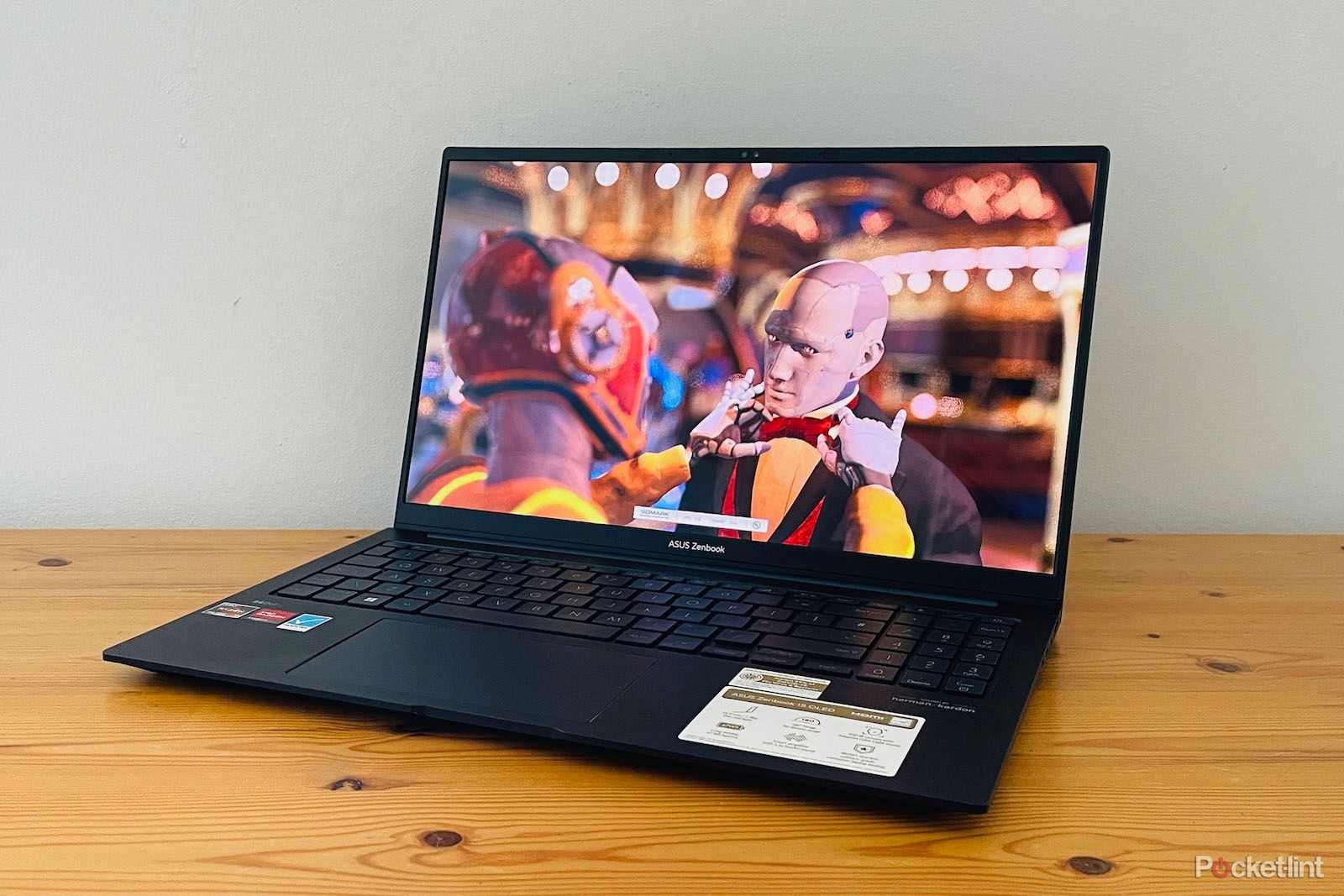 This laptop is ideal for most tasks with a versatile 15.5-inch size and offers fantastic visuals from its 3K (2880 x 1800 in) OLED display. It's also fairly easy to transport, measuring 14.9 x 354.8 x 226.6mm and weighing 1.4kg despite its sturdy feel and full-size keyboard. Connectivity options are about standard, with an HDMI, a USB-A, two USB-Cs, and 3.5mm audio in and out.
While it won't win any performance awards, the Asus Zenbook 15 OLED hits the sweet spot for most buyers with capable performance in a slimline package for a great price. It's ideal for business people on the go or everyday buyers wanting incredible picture quality but won't handle 3D gaming with its integrated GPU.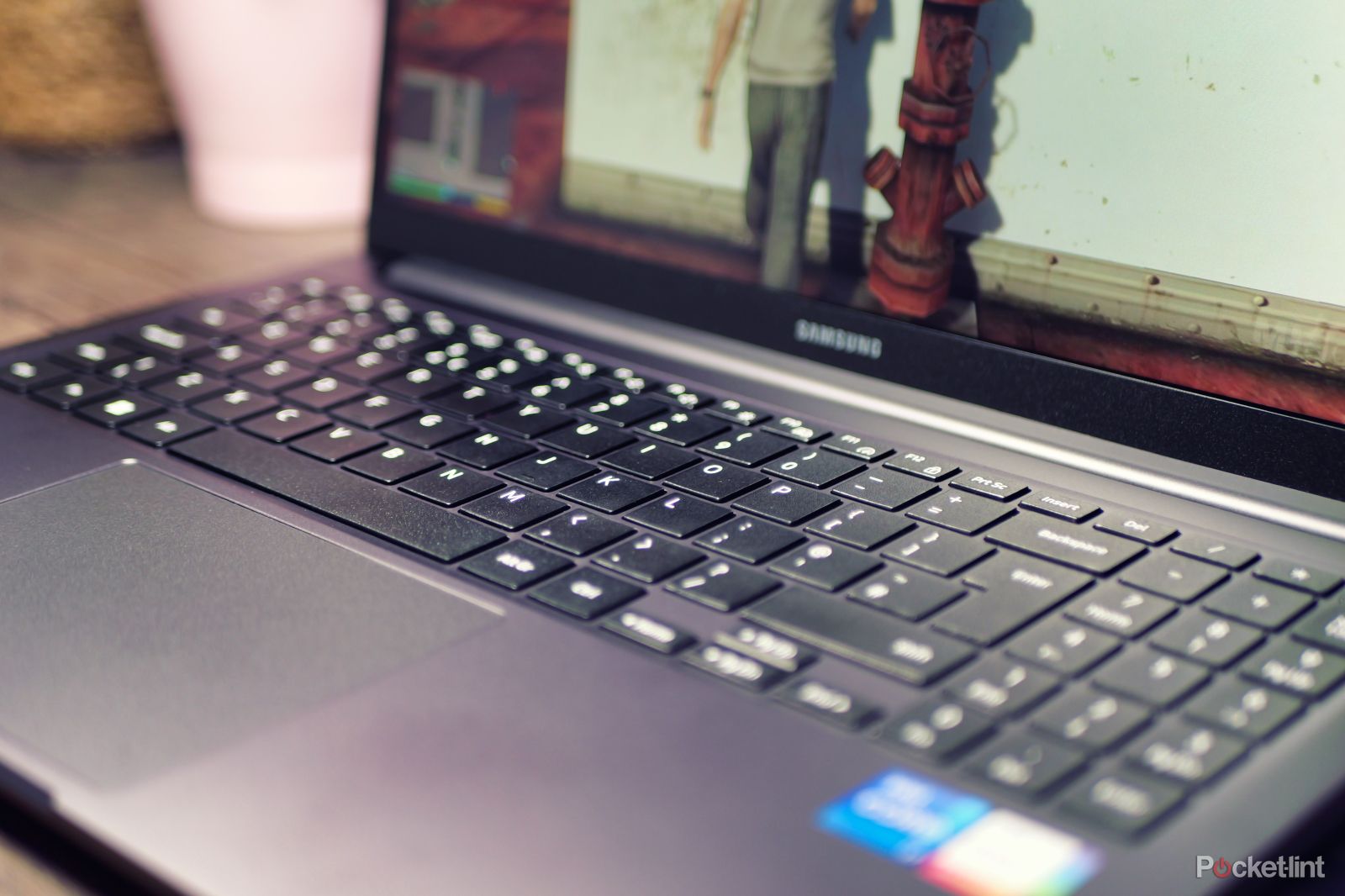 Samsung Galaxy Book 3
8. Best budget Windows laptop
Budget brilliance
$800 $1000 Save $200
The Samsung Galaxy Book 3 delivers mid-range performance at a budget-friendly price, making it ideal for students and everyday users.
Pros
Low price
Aluminium housing
Capable performance
Cons
Not the brightest display
No keyboard backlighting
Samsung's Galaxy Book 3 is a budget-friendly option for students and savvy buyers looking for a capable laptop to handle everyday tasks. The Intel i7-1355U CPU and 16 GB of RAM are a winning combination, providing effective computing power for browsing, streaming, and even light gaming for an unbeatable price. Its 512GB SSD and integrated graphics will be adequate for most buyers and aligns with its pricing.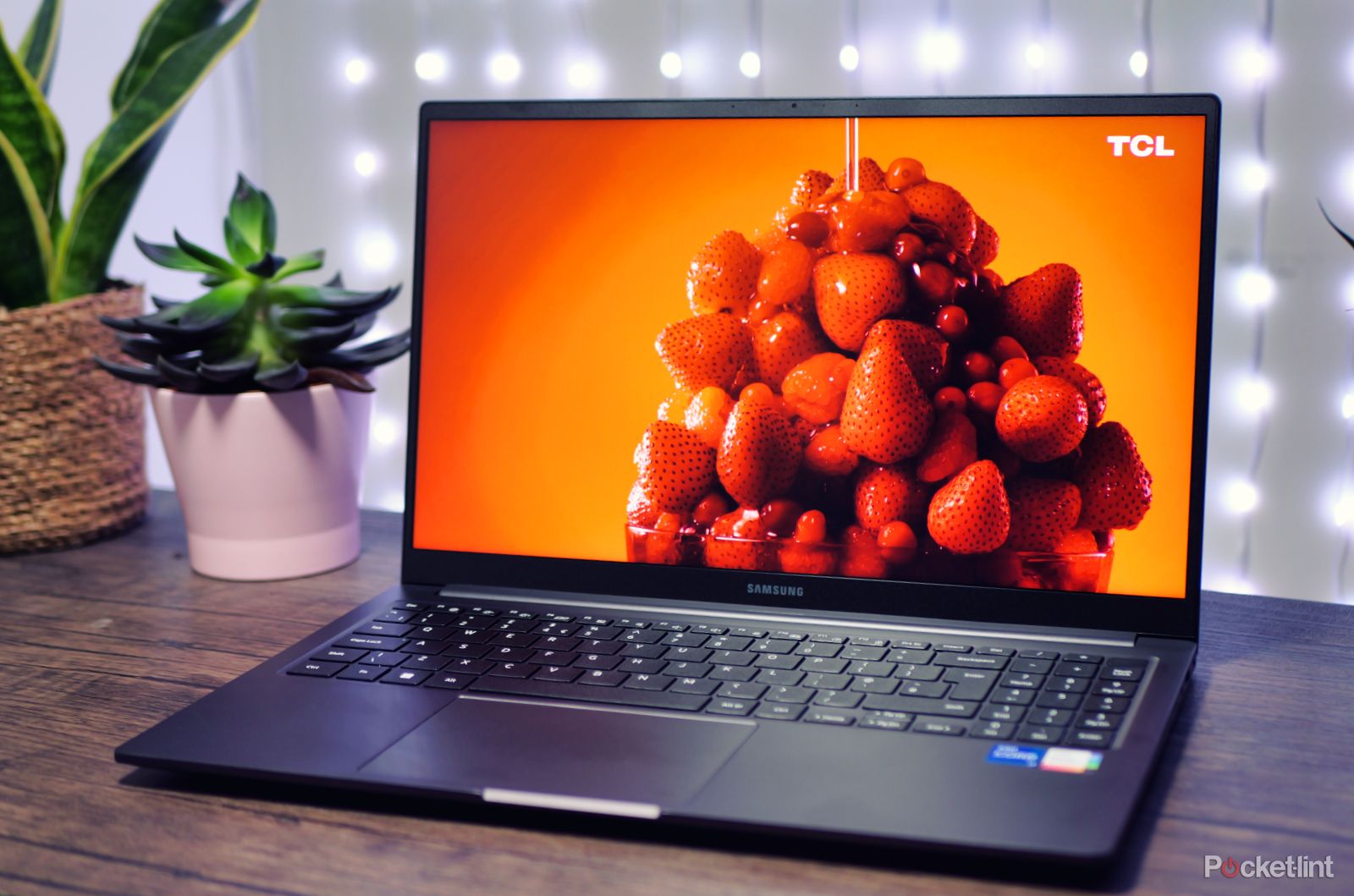 It's always good to see aluminium housing on a laptop, especially at this price point, and the Galaxy Book 3 still manages to stay trim at 356.6 x 229.1 x 15.4mm and 1.57kg. Its 15.6-inch 1080p display has enough space for most tasks, although the 16:9 aspect ratio seems a bit dated. It also has a full-size keyboard and decent built-in speakers. You can connect most devices with two USB-As, two USB-Cs, and an HDMI, or upgrade the storage with an SD card reader.
The Galaxy Book 3 is far from perfect, with no keyboard backlighting, a mediocre webcam, and the display isn't the brightest. But these drawbacks won't matter if you're looking for a laptop that works and can gobble up any tasks without costing much.
The bottom line: What is the best Windows laptop?
The Razer Blade is the best Windows laptop because it's portable enough to go anywhere while having enough power for games and everything else.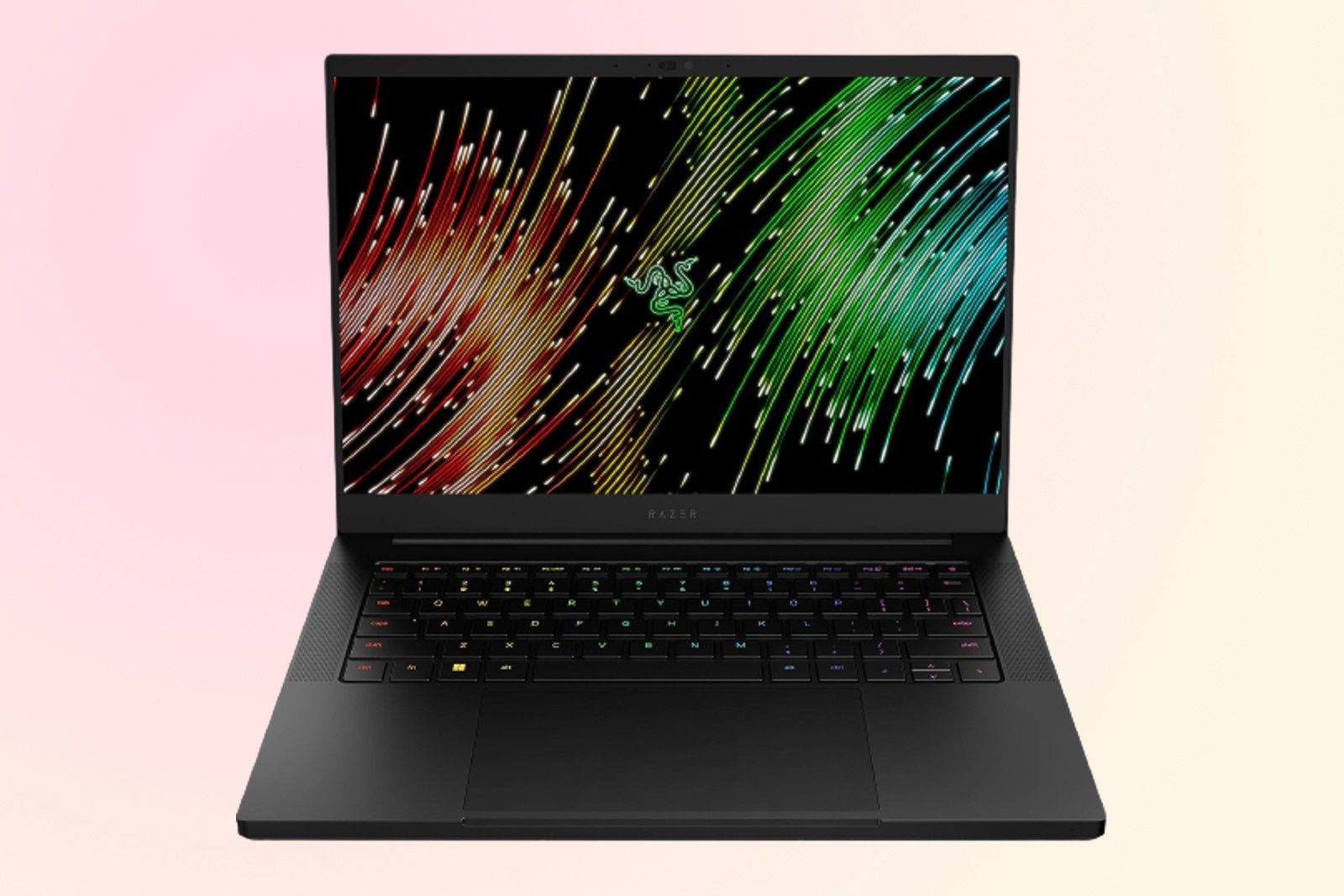 Razer / Pocket-lint
Razer Blade 14 (2023)
Editor's Choice
Dell's XPS 17 is the best premium Windows laptop because of the massive 17-inch 4K display and high-end hardware for the most demanding users. The Lenovo LOQ offers the best value due to its upmarket styling and versatility for most tasks at a very approachable price.
How did we choose the best Windows laptops?
Our team has full-time laptop testers who spend days working and playing on various models from major brands to see how they stack up. All the laptops on this list are the top options in their respective categories and were primarily judged by their performance, construction and value.
When we look at performance, we consider what the laptop was meant for and how capable it is of fulfilling its role. All the laptops on this list passed with flying colours because they have the latest hardware for handling most tasks without strain.
Construction is another consideration because laptops must be durable to survive daily travel and have practical connectivity options to attach your mice, keyboard, and other devices. All the laptops listed here are sturdy enough for work use, will work with most peripherals, and have a comfortable premium feel in line with their pricing.
We look at value based on features instead of price, and many of the most expensive models can justify their cost with massive 4K displays, powerful processors or other premium features. Every model on this list has excellent price-to-performance ratios and is the top contender in its segment.
Which Windows laptop is best for all purposes?
Windows laptops like the Razer Blade 14 and Asus Zenbook Pro 14 OLED are great for all purposes.
How much RAM is best for a Windows laptop?
These days, 16GB is the minimum recommended amount of RAM for multitasking.