Computers
Bose QuietComfort Ultra Headphones hands on: Priced for performance
You only get one chance to make a first impression, right? And it's safe to say that, while there's absolutely nothing wrong with the way they're constructed and finished, or with the materials from which they're built, the Bose QuietComfort Ultra Headphones don't look or feel anything remarkable.
They certainly don't look or feel like they might cost $429, let alone the £449 they're going to sell for in the UK. But even during the course of a fairly brief and strictly controlled listen, it seems fair to say the way they perform is quite a lot more closely aligned to the asking price. Are they heading for the top of our best noise-cancelling headphones list? Here are some first impressions from my brief time with them.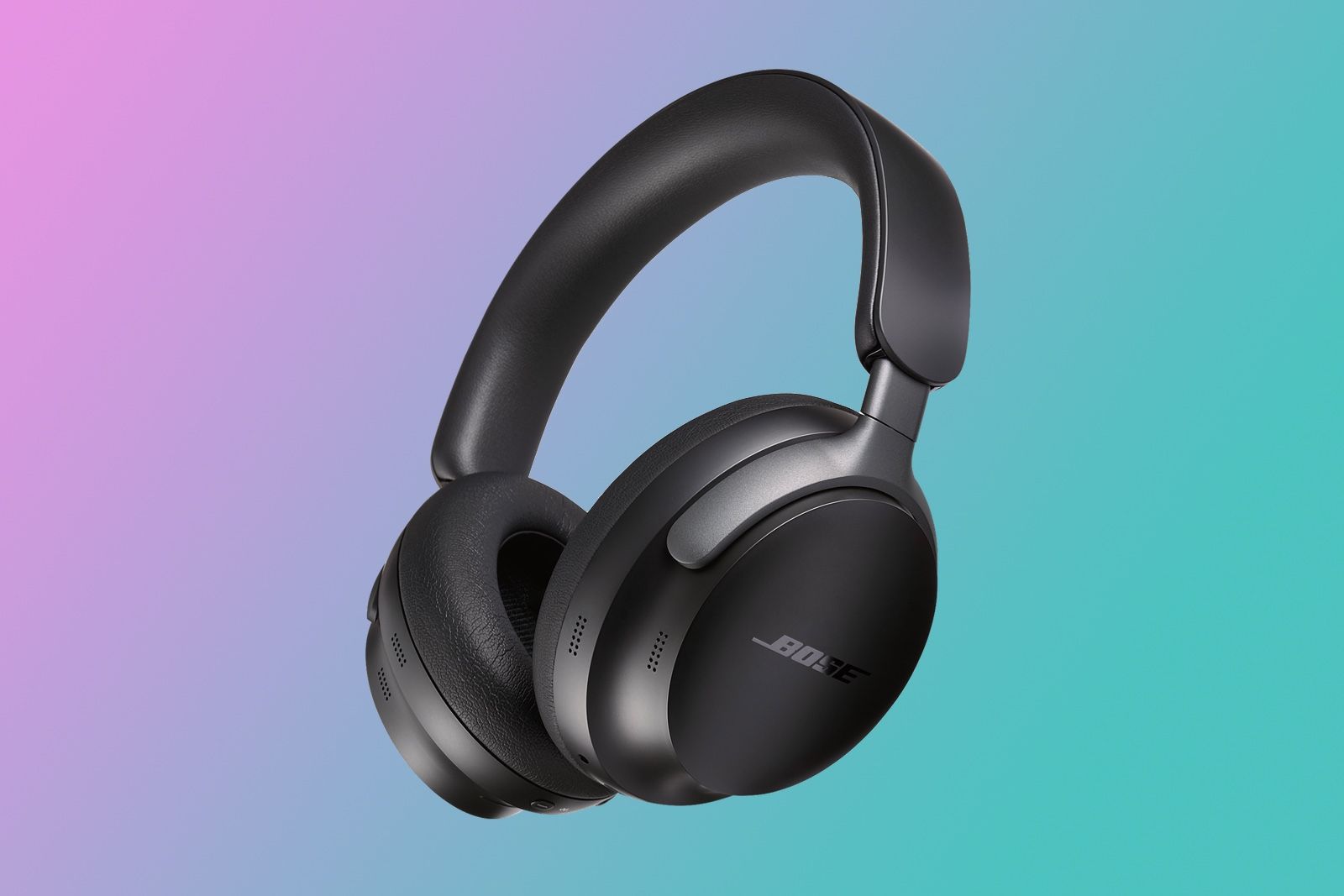 Bose/Pocket-lint
Bose QuietComfort Ultra Headphones
First impressions
Yes, the Bose QuietComfort Headphones Ultra are expensive, and no, they don't look or feel like they cost a premium over the range-toppers from the likes of Bowers & WIlkins or Sony. But they seem equipped to give any and all price-comparable alternatives a run for their money where performance is concerned, which makes us very keen to hear more.
Design
Choice of Black or White Smoke
It's a reckless company that messes with the established design template for over-ear headphones – and while Bose is many things, 'reckless' it is not. Still, the QuietComfort Ultra Headphones are conservative to the point of anonymity – even the slightly interesting exposed adjustment mechanism of the outgoing Noise Cancelling Headphones 700 has been deleted.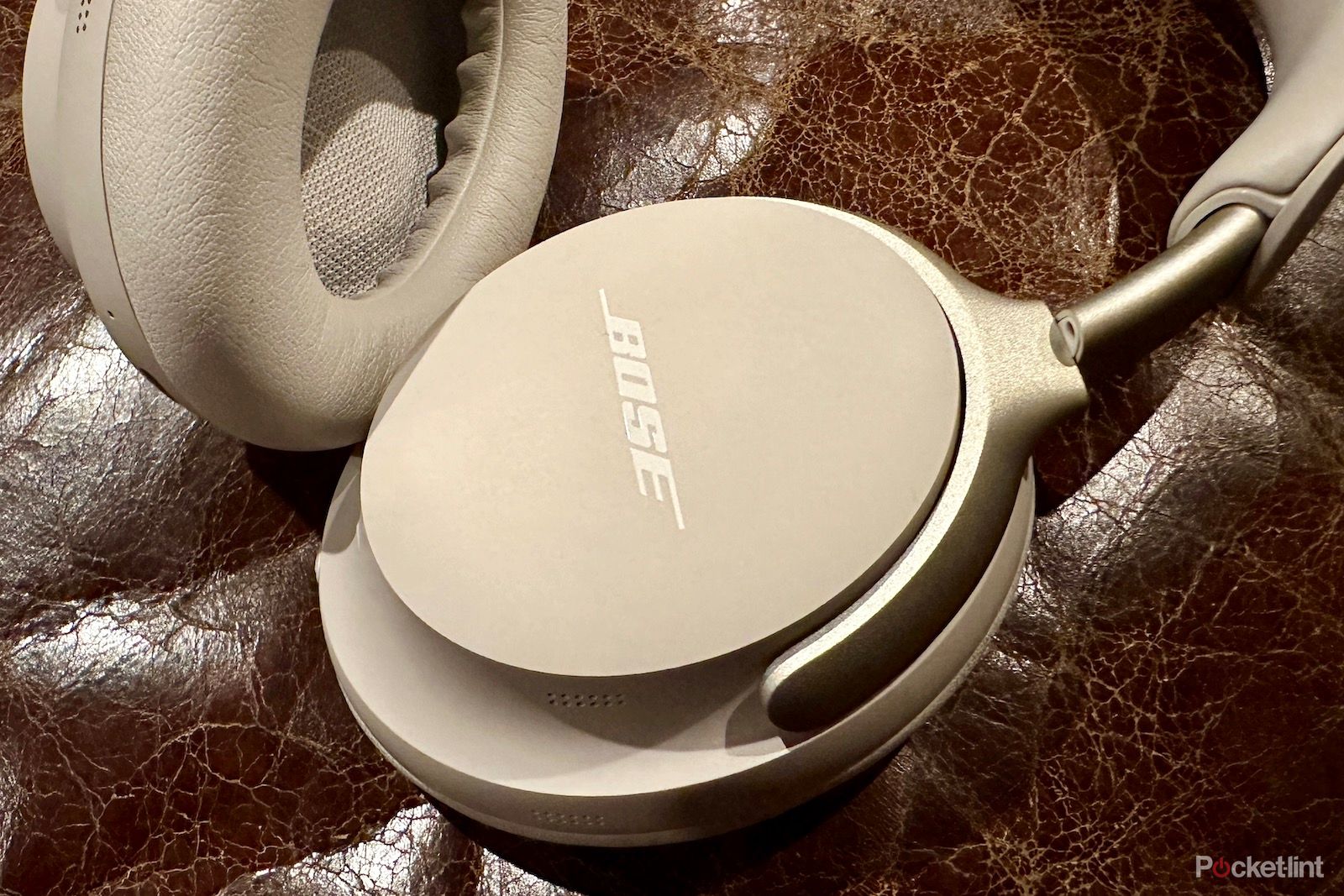 Instead, you get a fairly bland design that could be by any big-name manufacturer – apart from the fairly bold 'Bose' branding on the outside of each earcup, that is.
A combination of robust, fairly tactile plastic and a quantity of nicely padded pleather makes up the QuietComfort Ultra – so they're reasonably light and (over the short term, anyway) very comfortable. Certainly they didn't heat my ears up during the course of my listen, which isn't something you can say about any number of rival designs after a quick half-hour of wearing them.
A choice of Black or White Smoke finishes are available, and in either finish the Bose are either 'understated and sophisticated' or 'disappointingly generic', depending on your point of view.
Features
Physical and touch controls
2.5mm jack for wired listening, USB-C for charging
Bluetooth 5.3: SBC, AAC and aptX Adaptive codecs
24 hours battery life (18 hours with Immersive Audio on)
It's via the right earcup you'll do most of your physical interaction with the QuietComfort Ultra Headphones. In addition to a capacitive touch-strip for volume control and 'shortcut' access (which the user can define in the excellent, wide-ranging and very useful Bose Music control app), there are physical controls for power on/off, Bluetooth pairing and a multifunction button, which can be used for toggling between listening modes, answering/ending/rejecting calls, and playback control.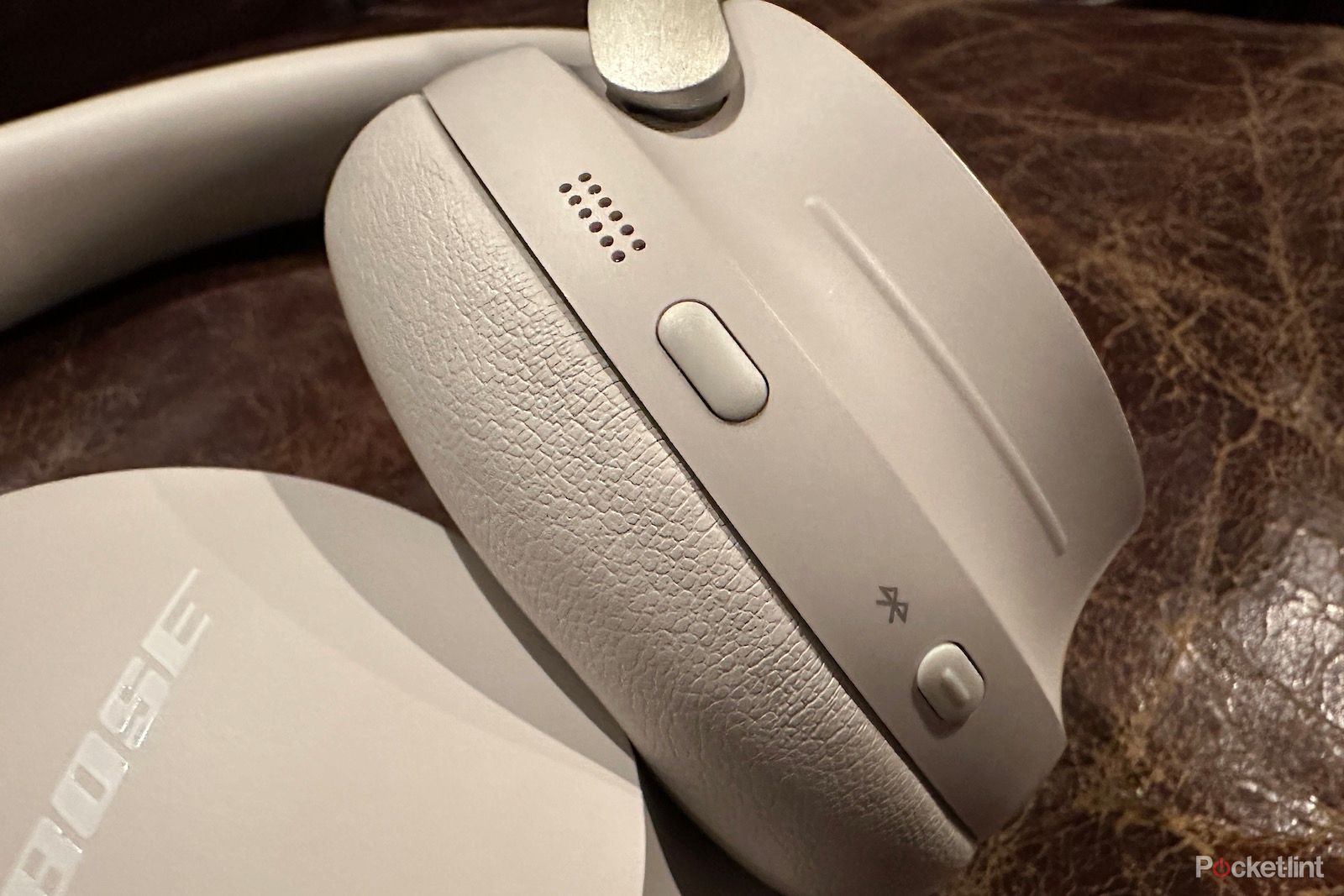 On the left-hand side there's an LED indicator, USB-C charging socket and a 2.5mm jack for hard-wired listening.
Bose has developed a new mic array for the QuietComfort Headphones Ultra in an attempt to further improve on what's already one of the best active noise-cancellation systems around. These mics also deal with the Bose CustomTune technology that intends to optimise audio quality to your specific hearing profile, and have responsibility for its Aware Mode too.
Their beamforming capability is reckoned to be able to differentiate your speaking voice from 360 degrees of external distractions, allowing for clear, intelligible call quality and voice-assistant interaction. The environment in which I heard the QuietComfort Ultra didn't really set them much of a challenge in this regard, though, it has to be said.
On the inside, the QuietComfort Ultra Headphones use Bluetooth 5.3 for wireless connectivity, and there's compatibility with SBC, AAC and aptX Adaptive codecs. Sound is served up by a couple of 35mm full-range dynamic drivers – no one at Bose is currently prepared to dish the details of frequency response or the material from which they're made, though.
The new feature Bose is most proud of is Immersive Audio. On the face of it, it's a variation on the currently very fashionable spatial audio concept inasmuch as it attempts to create a bigger, more immersive presentation of stereo music than would otherwise be possible. It's embedded in the Bose Music control app, and can be switched off or toggled between Still and Motion. Simply put, Motion means the audio presentation attempts to keep up with the movements of your head, while Still does not.
Battery life is a claimed 24 hours from a single charge. That's with Immersive Audio switch off – turn it on and that falls to more like 18 hours. The active noise cancellation doesn't affect those figures, for no other reason than it can't be turned off – there are user-definable degrees of cancellation or transparency available in the app, but no 'off' position.
Performance
35mm drivers
Adjustable noise cancellation (but no off)
Bose Music app control
Immersive Audio: Still and Motion modes
It almost goes without saying that it's not the most straightforward job to assess the performance here when I didn't get to hear the QuietComfort Ultra for all that long, I didn't listen to any music I'm especially familiar with (with the notable exception of Dear Prudence by The Beatles), and I listened to them in a strictly controlled environment. Nevertheless, it's fairly safe to say the QuietComfort Ultra Headphones are an accomplished and nicely balanced listen, and that the Immersive Audio feature is less gimmicky and more worthwhile than I had assumed it might be.
The least surprising aspect of their performance is the effectiveness of their active noise cancellation, mind you. The good people of Bose underhandedly introduced a lot of city noise while I was first listening to the QuietComfort Ultra, and when I took them off I was genuinely surprised by just how rowdy the environment had become, and just how expertly the Bose Ultra had dealt with it.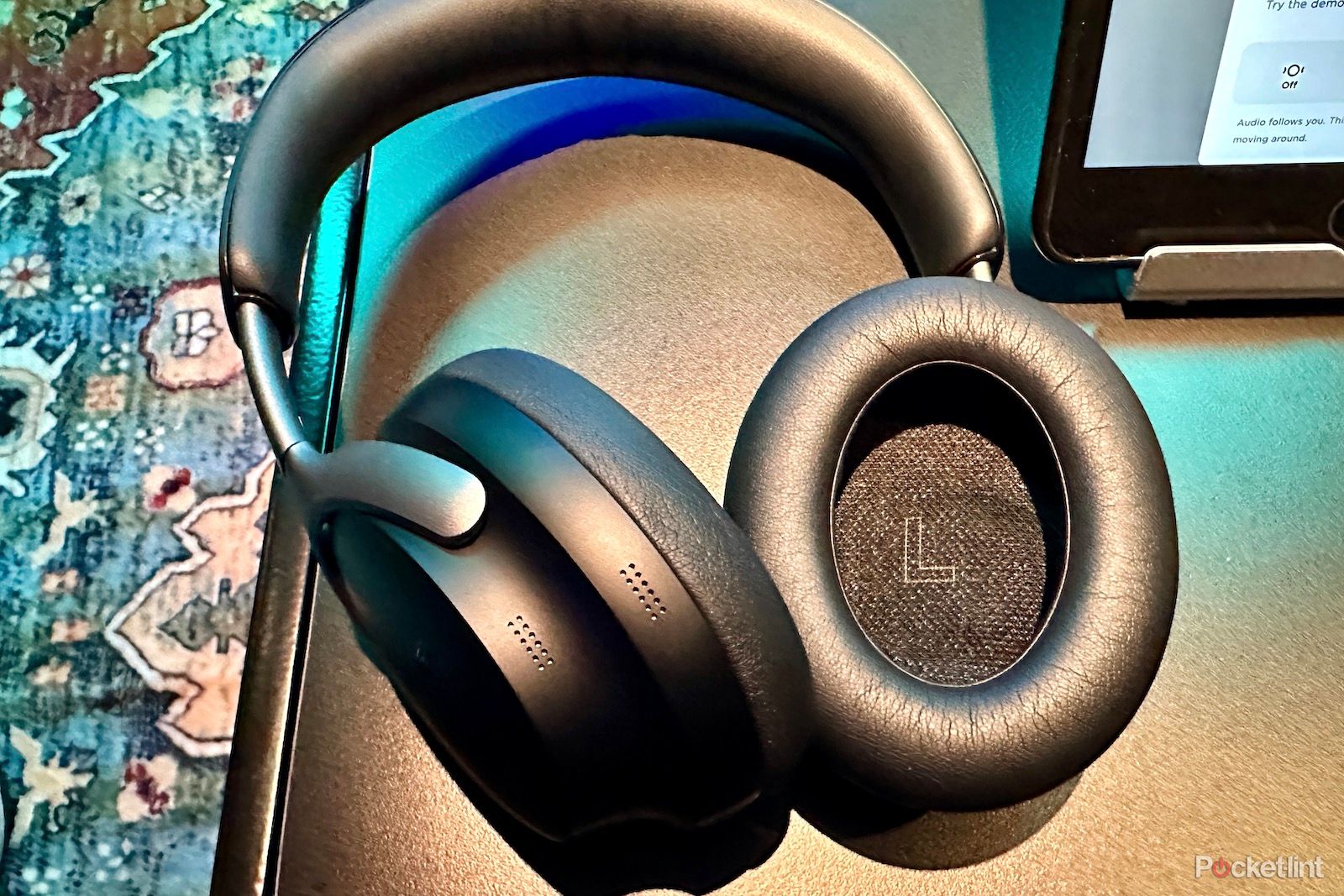 With Immersive Audio switched off, the Bose sound impressively detailed, nicely balanced and not as obsessed with the lowest frequencies as Bose products quite often can be. The tonal balance is good, the amount of detail (both broad and fine) they retrieve and contextualise is impressive, and the rigorous control of the bottom end means rhythms enjoy very acceptable expression. Bose headphones have in the past sometimes been preoccupied with outright punch, but there's a sight more deftness to the sound here than that.
Switching on Immersive Audio brings an obvious improvement in the amount of space present in the sound – rather than everything occurring to your left and right, the sensation is of a performance that's happening in a kind of 180-degree dome that is ahead of you, as well as on both sides. In spite of this, though, focus is good and the overall presentation remains confident and orderly.
Bear in mind that this is when listening in Still mode, and (of course) sitting still. Switch to Motion and begin to move your head around, and the sound attempts – with a fair degree of success, to be fair – to follow the movement of your head. It's very much as if the performance is happening in front of you and can be affected by your turning your back on it – or, more accurately your head to the side. It's like operating a balance control just by moving your head.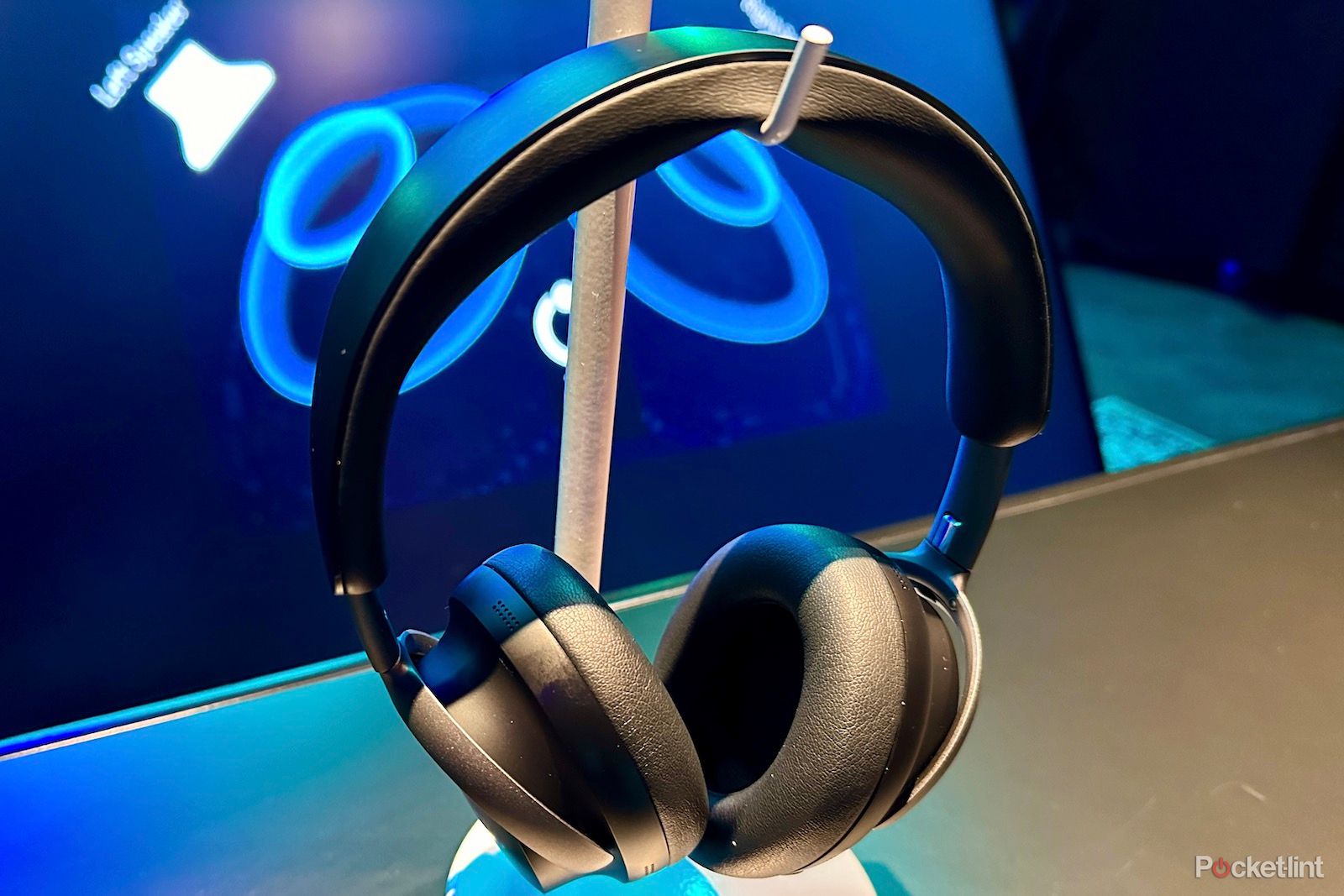 Bose takes every opportunity to emphasise this effect can be achieved from any stereo content whatsoever. Stream some music mixed in Dolby Atmos (for instance) and the Immersive Audio algorithms will still strive to do their thing. Quite what the outcome of that conflict is can only be something I can establish in a full review.
First impressions
Yes, the Bose QuietComfort Headphones Ultra are expensive – especially if you're shopping in the UK. No, they don't look or feel like they cost a premium over the range-toppers from the likes of Bowers & WIlkins or Sony. But they seem equipped to give any and all price-comparable alternatives a run for their money where performance is concerned – plus they have an interesting selling point in Immersive Audio, not to mention are compatible with one of the better control apps around too. All of which means I am ready to have a longer listen at the first opportunity.