Computers
Classy and affordable fitness watch
When it comes to smartwatches, there are two different approaches usually on offer. On the one hand, you have the 'proper' smartwatches, designed for lots of interactivity, replying to notifications, making payments and listening to music. Think of the Pixel Watch, Galaxy Watch or Apple Watch and you get the picture.
While great, they do all have one weakness: battery life. You'll get a couple of days tops from any of them. That's where the second approach comes in: less interaction, more efficient displays, but a big focus on fitness and health data. In this category, you'll find Garmin and Huawei. And specifically, you'll find the Huawei Watch GT 4; the latest sleek, gorgeous smartwatch from a company that's doubled down on fitness over the past few years. So what's it like?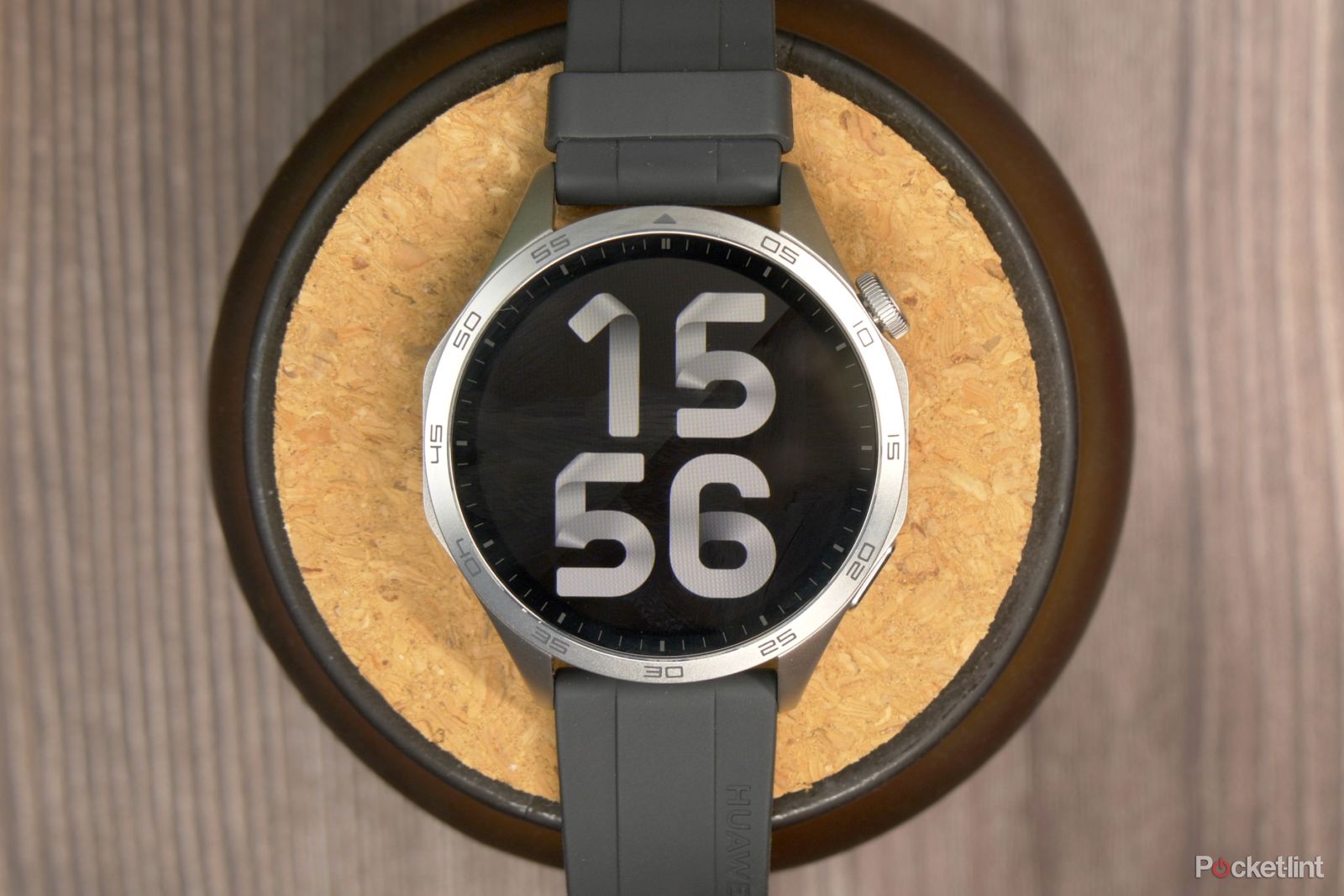 Huawei Watch GT 4
If what you want more than anything from a smartwatch is to have a wrist device that's great at tracking and offering up useful health and fitness data, Huawei Watch GT 4 will absolutely do that, without charging you an arm and a leg, and in a watch that looks gorgeous.
Pros
Great fitness tracking abilities
Beautiful and durable design
Long battery life
Syncs with Strava and Apple Health
Really accessible price for the quality
Cons
No contactless payments or third party music support
Seemed to over-estimate distance with GPS
Still some way to go on watch face customisation
Design
46 x 46 x 10.9mm – 48g excluding strap
Stainless steel casing, polymer fiber back
5ATM waterproof and IP68 dust/water rated
One thing Huawei gets consistently right – or at least more right than most other tech companies – is design. Its recent crop of devices, ranging from the Watch GT 3 through to Huawei Watch Ultimate, and Huawei Watch 4 series, delivers designs that are much closer to what you'd want from a proper watch.
In fact, look at the smartwatch market at this price point – and you'll struggle to find anything as authentic-looking as the Watch GT 4, whether you're looking at the smaller, rounder 41mm model, which has a nimble traditionally feminine shape or the larger, 46mm model with a more traditionally masculine octagon shape.
I love the matte, anodised finish to the 46mm model, and there's a reassuring sturdiness to the metal. It doesn't feel hollow, or weak in any sense. Plus, the numbered index around the bezel adds that feel of authenticity to what is clearly trying to be a sporty chronograph-style watch. It's much sleeker and slimmer than the Huawei Watch 4 Pro too, which is a big plus point.
The model I've been testing ships with a metal link bracelet, and – unlike a lot of others in this style – it's actually remarkably easy to remove links from to resize, and even easier to remove from the watch than you might think.
Several of the links on both sides of the band have a quick-release slider that you can pull back, which then makes it simple to angle and remove that link. You don't need any dedicated tools or tiny, fiddly screwdrivers. The band is removed similarly and features a single push button near the end. Press it, then simply slide the end downwards, away from the watch lugs.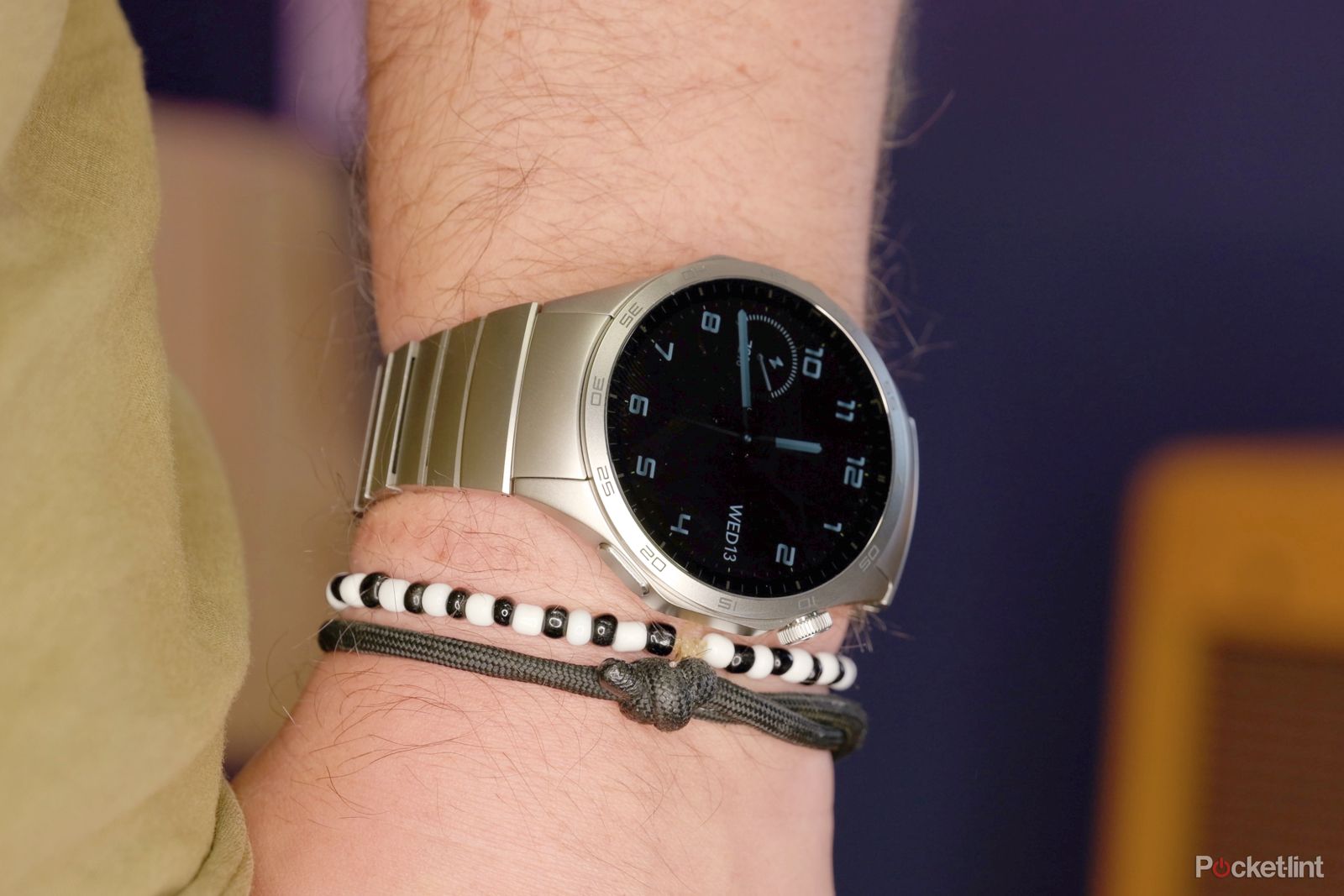 If you like sporty metal link bands, you'll love this one too. It creates a seamless-looking curved shape when on the arm, and joins perfectly with the case. Personally, I don't like metal bands so I quickly switched it for the black rubber band that also came with it. Given I was going to be wearing it during a heatwave and while exercising, it was the more comfortable, practical and lightweight option.
There are others though. Huawei is launching a Rainforest Green version that ships with a dual-material green nylon and rubber band, there's also a brown leather version and a black rubber model. The smaller models come with either a white leather band, a rose gold Milanese strap or a two-tone metal link 'Piano Key' band.
If you don't like any of them, it's easy enough to switch them out for your own choice of universal third-party strap (22mm for the larger watch, 18mm for the smaller).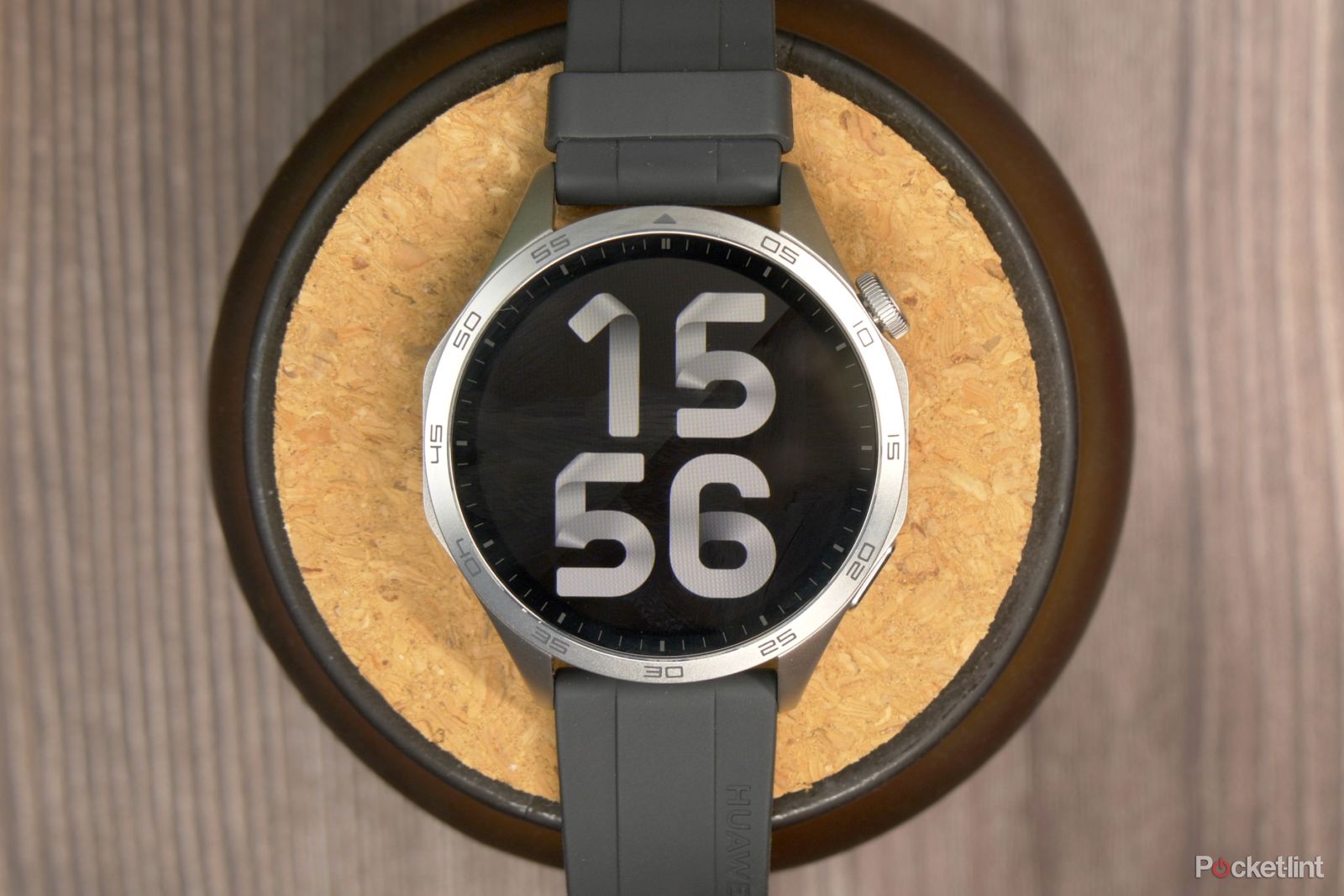 As well as all of that, you get the usual standards of water and dust resistance. It's 5ATM rated, so you should be able to take it swimming, and it's got an IP68 rating too. In other words – unless you're going deep-sea diving – this should survive just about anything.
Display, features and software
1.43-inch AMOLED round display – 466 x 466 resolution
HarmonyOS 4.0 – Compatible with iPhone, Android and Huawei
One thing I've criticised in the past with Huawei is the watch faces. On the one hand – there are few platforms out there that have as many watch faces available to download. There are thousands of them to download. Some paid, some free.
On the other hand – and where Huawei has lacked in the past – is the customisation of those preloaded watch faces. A lot of them had very little in the way of options to customise, usually meaning you could change the information that appeared in the complications, and not a lot else. You couldn't change the colour.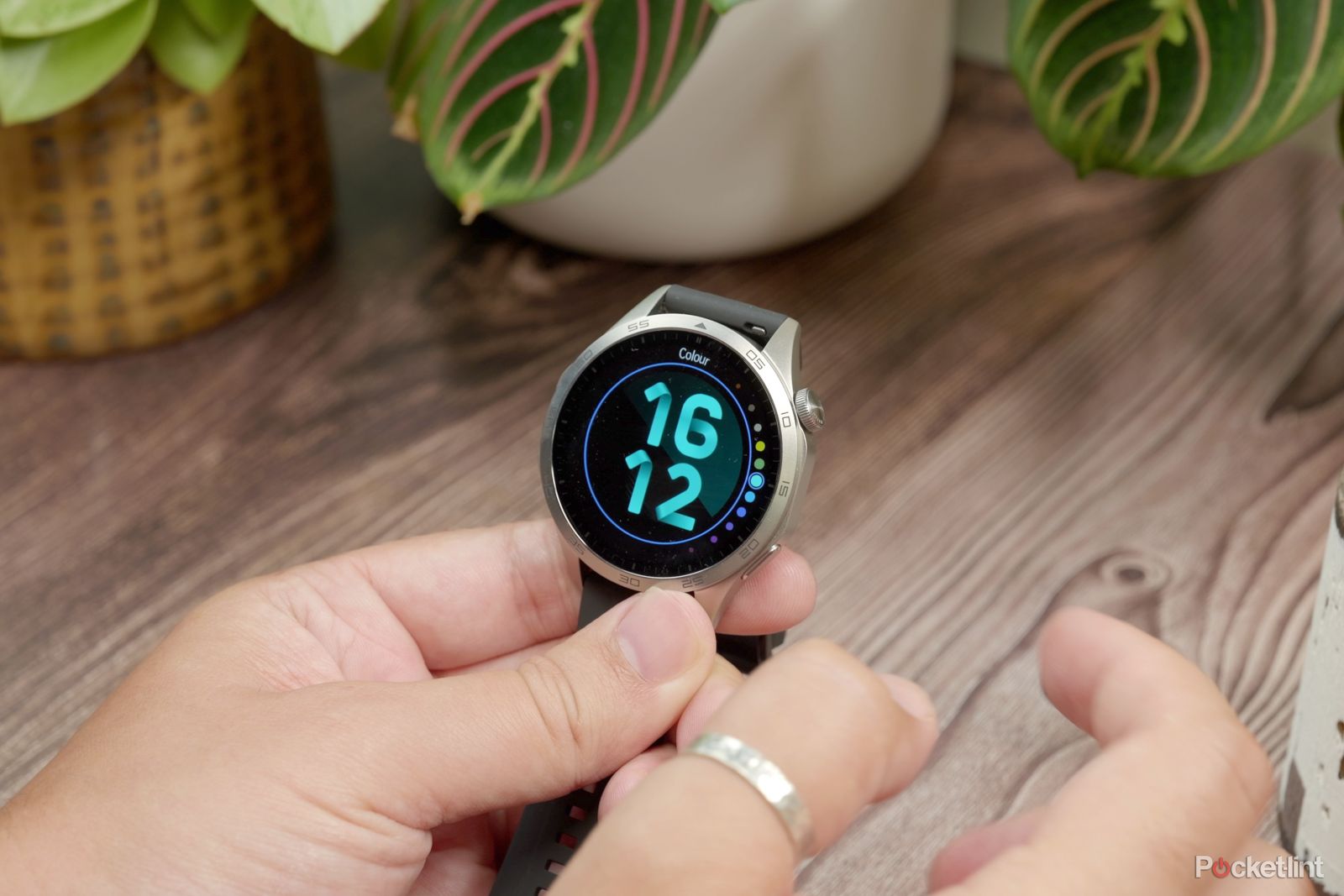 With the Watch GT 4, Huawei is improving on that front. A few of the new watch faces will now let you change index styles, accent colours and scale. The selection of watch faces that let you do this – at the time I wrote this review – was still a bit limited, but it's progress in the right direction.
I've often found I'll discover a watch face I love the style of, but don't like the default colours, and then there's nothing I can do to change it. Now that's less of an issue, but there's still some way to go.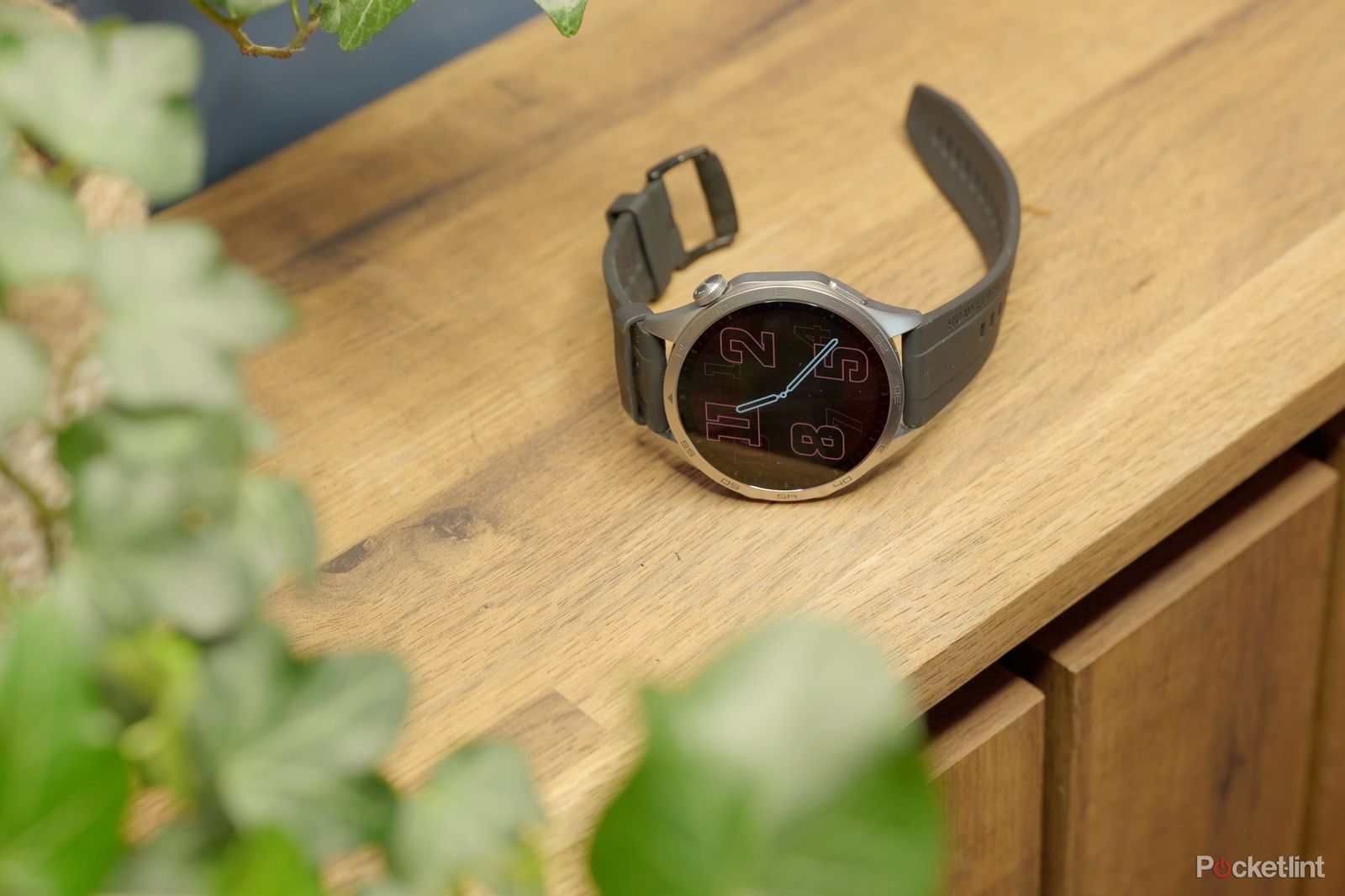 The display itself is virtually flawless. Like so many of Huawei's other watches, it's a big, bright and punchy AMOLED-based panel. That high-contrast display means it's really easy to read in pretty much any condition, even in bright daylight. The colours and details shine through clearly, and the size of the panel means that when tracking an activity there's lots of space for data that's easy to read (at least – on the 46mm model).
You do – of course – get an always-on display mode too. Some watch faces have their own dedicated always-on standby view, so that you can always see the time. Having this enabled does eat more of the available battery, so if you go with the smaller model with the smaller battery, you might want to consider not having this enabled. You may not even miss it all that much since I've found the motion sensor that activates the raise-to-wake function to be really sensitive and reliable. Even if I move my wrist slightly, it wakes the watch up.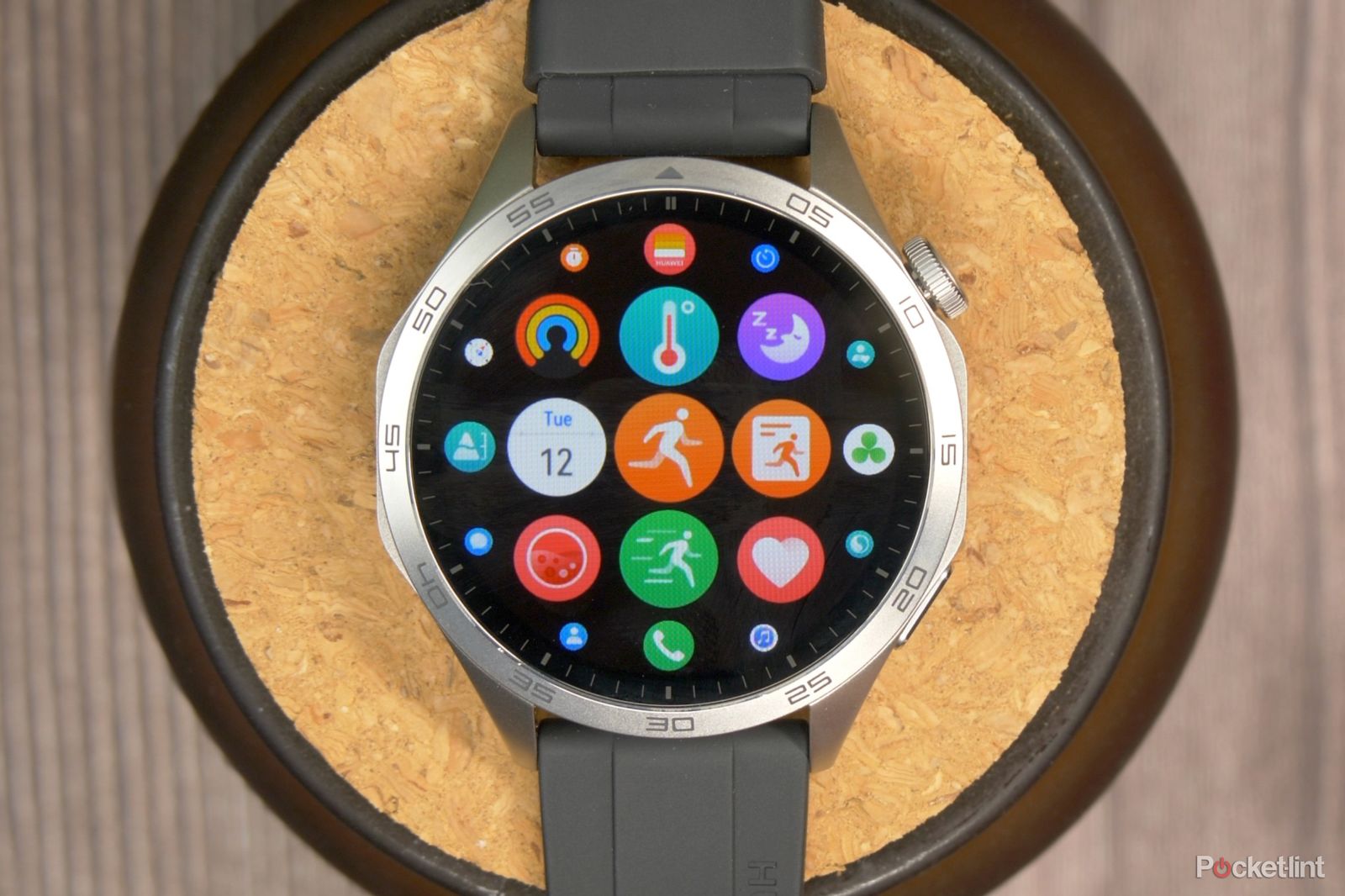 I'll go over fitness aspects of the software separately, but as a smartwatch platform, Huawei does the basics, but not a lot else. It's a platform built on Harmony OS 4.0, and that means regardless of whether you use Android or iPhone, you can have smartphone notifications appear on your wrist. There are smart preset replies available for messages, but no typing or voice responses as you get on Apple Watch or Wear OS.
The other things it's missing are contactless payments and support for third-party offline music listening. Here, Garmin has the advantage. With Garmin Pay and support for Spotify, Amazon Music and Deezer, you get both of those features if you choose a Garmin watch instead. You can load music files directly onto the Huawei watch, but with most buyers using popular streaming services now, this seems like an area that needs looking at.
Otherwise, the interface is simple and easy to use. You can access your full app grid by pressing the rotating crown, and zoom in and out of it by scrolling that same button. Or, as usual, you can swipe through your favourited widgets or 'cards' which show your chosen highlights.
You can have these arranged and set how you want, but they're full-screen widgets that can show you things like last night's sleep, your activity progress for the day, your calorie deficit (if you're tracking that), a compass, and a few different multi-data dashboards that can show you multiple snippets of information.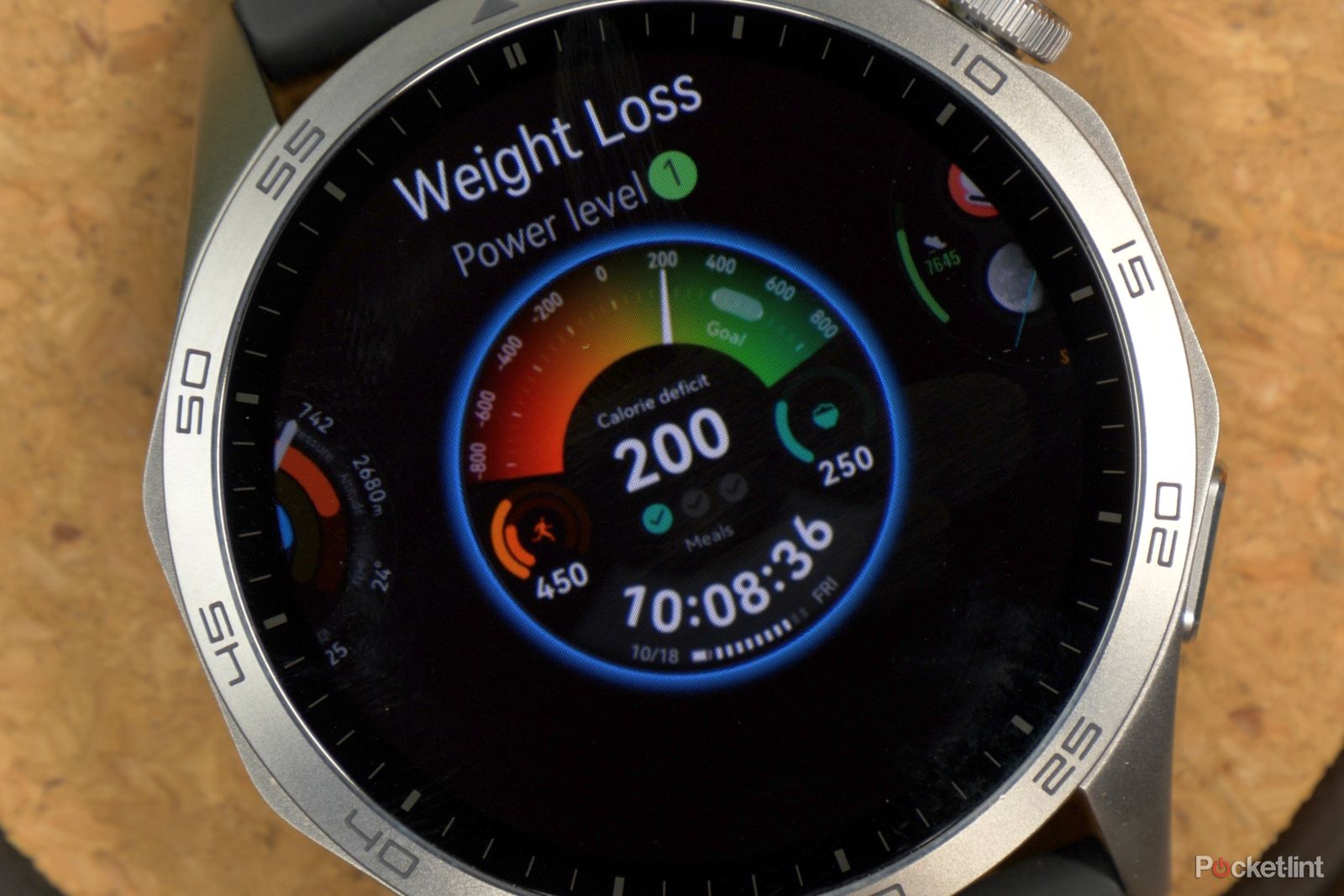 There's a new multitasking view this year too, which is activated by double-pressing the crown. This shows a carousel of all the recent apps you've used, so you can quickly switch from your watch face to your workout, to your music or calendar, or whatever else you've used recently.
Fitness and health
TruSeen 5.5+ sensor system
All-day HR, SpO2, stress, movement and skin temperature
Improved sleep tracking and menstrual cycle management
With any fitness device, the important thing is to have a consistent and reliable tracker that gives you the information you need and presents it in a way that makes sense. And – in a lot of ways – Huawei gets this right.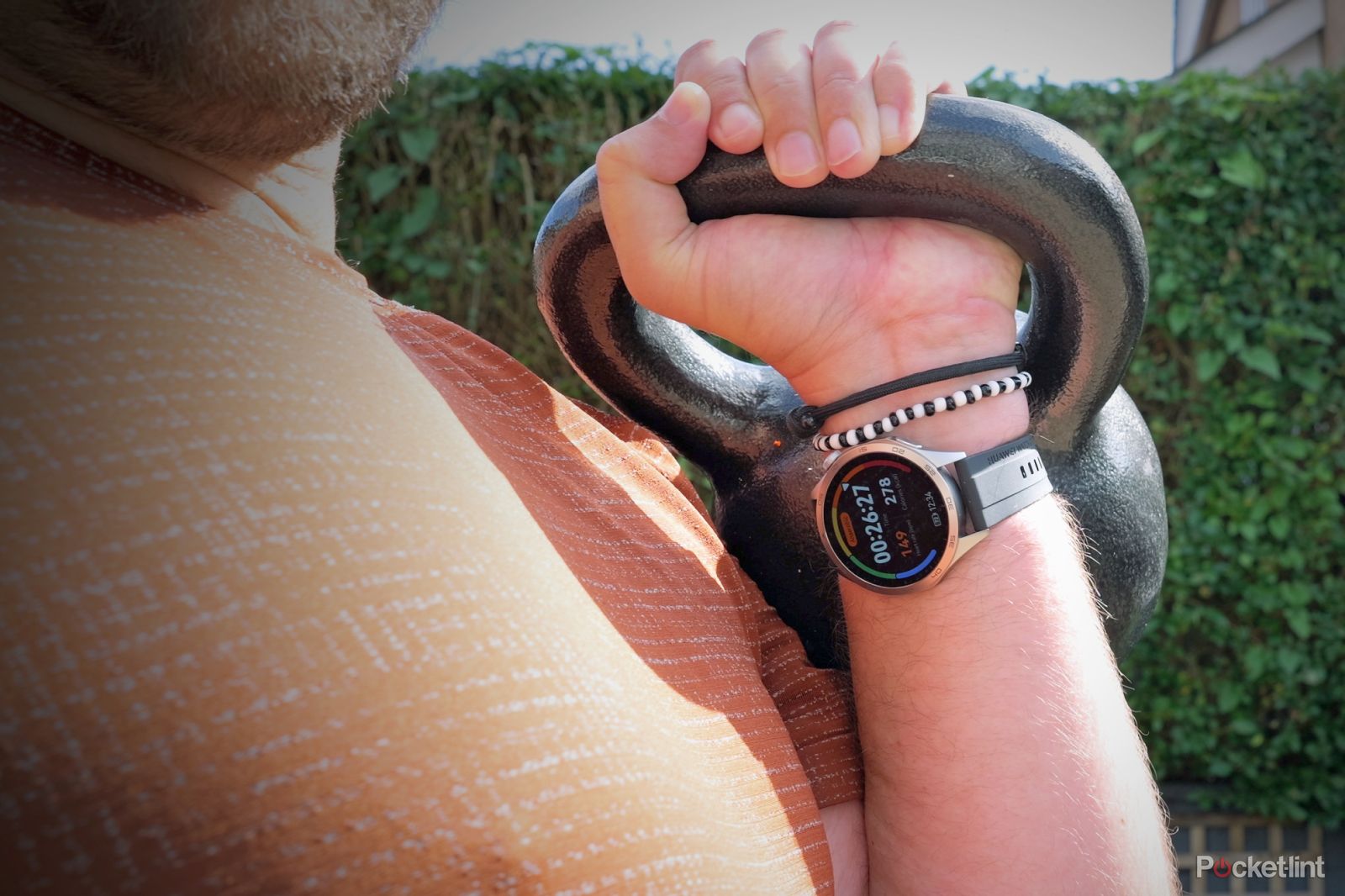 I tested the watch in a number of ways over the period of wearing it for this review. No thanks to some aging knees, running wasn't one of them, but it has been on a long 25km walk, plus a number of high-intensity kettlebell workouts and lower-intensity yoga sessions to mix it up as much as possible.
Apart from the walk – which was as good a battery test as anything else – the sessions were typically between 20-40 minutes in length, and featured in my routine 2-4 times per week.
There were several things I was impressed with, but most important was the heart-rate sensor which has been responsive, consistent and reliable throughout. Even during kettlebell sessions, which – for so many reasons in the past and a little more recently with the Galaxy Watch 6 – can be a struggle to get accurate information from.
In devices released over the past 18 months to 2 years, I've often found the movement, the sweat, and the speed at which heart-rate accelerates during these high-intensity sessions to lead to confused sensors. In these instances the watches would take 5-10 minutes to catch up and show accurate heart-rates, rendering the tracking almost useless, because it would then mean perceived effort and calorie counts were way off. It's also crucial for predicting recovery time.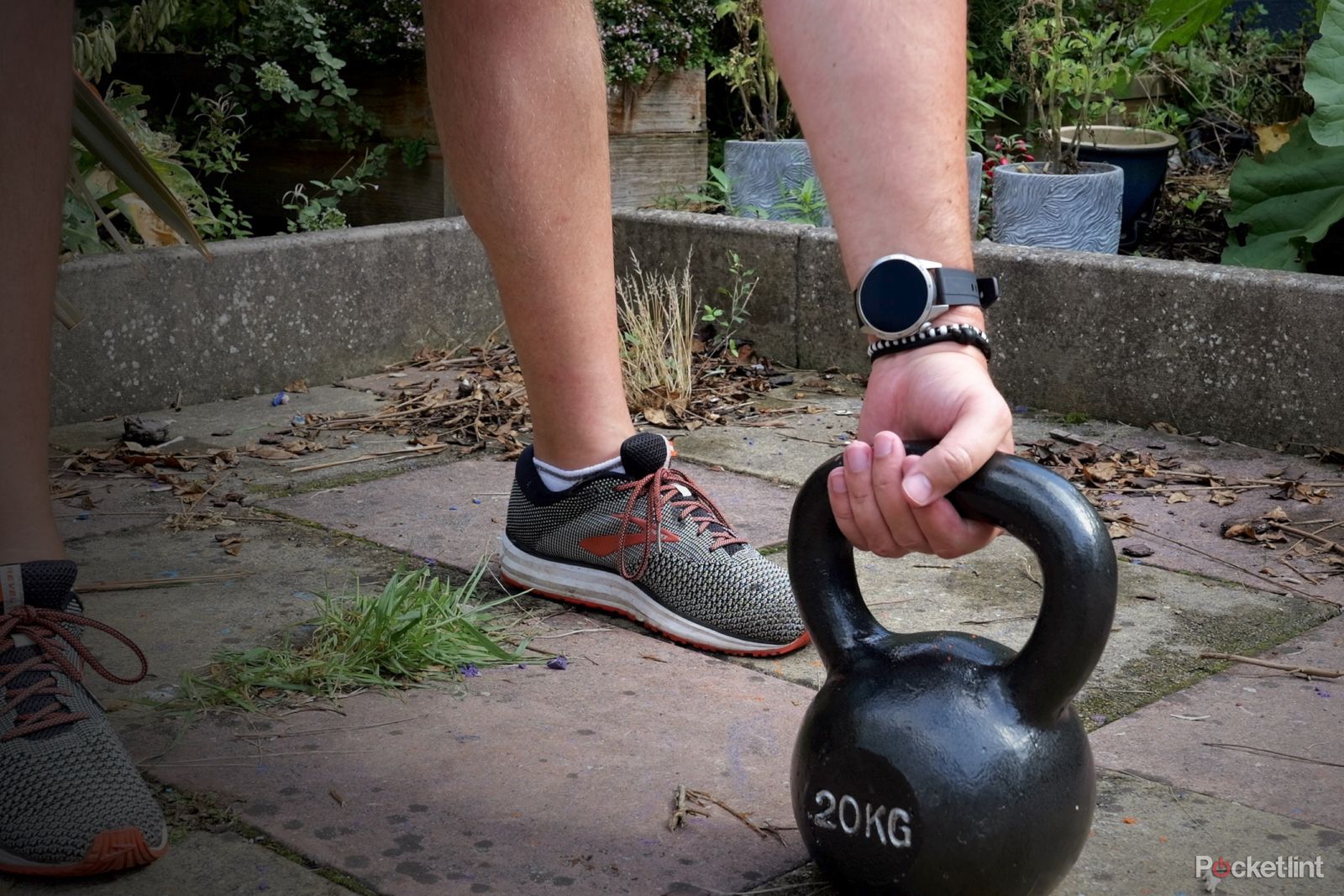 With the Huawei Watch GT 4 that wasn't an issue. I wore it alongside a Garmin Venu 3 and the Galaxy Watch 6 Classic at different points, and found it responsive, delivering quick heart-rate changes on screen clearly. It was still a few beats per minute away from what the Garmin showed, but it was consistent and usable information.
GPS data was good too, at least, in that it was consistent with itself. I did find – compared to most other watches I've tested along parts of the same routes – that it seems to overestimate distances.
For instance, a portion of the long 25km walk is a route I've done many times in the past and regardless of whether it's the Apple Watch Series 7, Galaxy Watch 5, Galaxy Watch 6 or any of the Garmin models I've tested over the past 4-5 years, it's come out at just over 5km. In fact, it's usually around the 5.2km mark, and Huawei's latest watch measured around 200 metres further.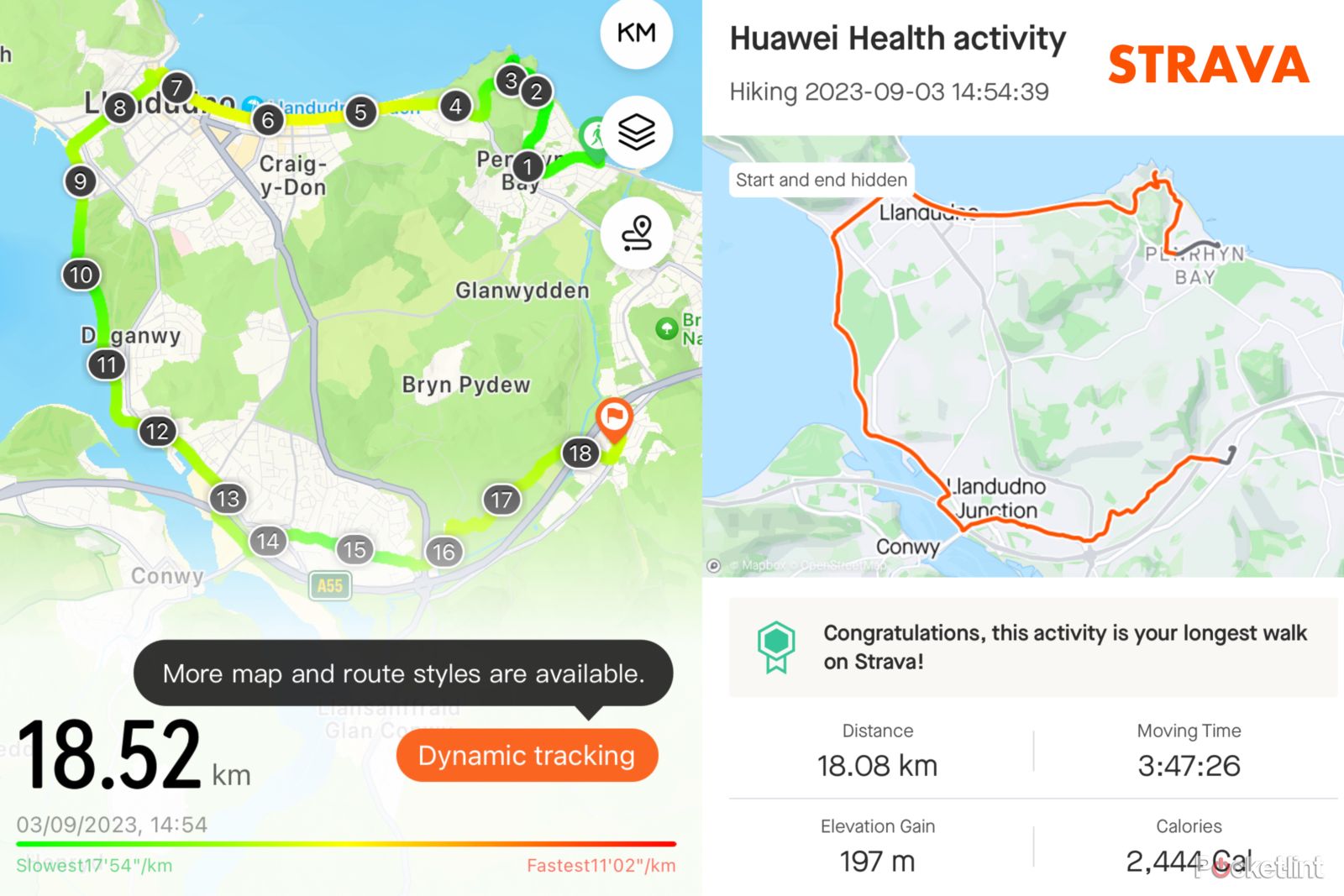 Huawei Health vs Strava – same data, same activity, same device tracking it. 
The interesting thing I noticed was that when that session then imported and synced with Strava (which it can do now), the distances were calculated lower, and much closer to what I'd expect those distances to be. So, perhaps, the data it collects is accurate, but the way the Huawei watch and Huawei Health translates it is a little off.
Another improvement that could be made is more of a focus on physical condition, recovery and readiness. It's an area we've seen the likes of Garmin and Fitbit work on a lot in recent models. The idea being that you can check your health dashboard any time and see how long you need to rest before being ready for your next training/exercise session.
Huawei does tell you how long you need to recover after each individual workout, and shows this in the workout log, but there's no general 'training readiness' or 'recovery' section you can look at except for one part of the watch's interface.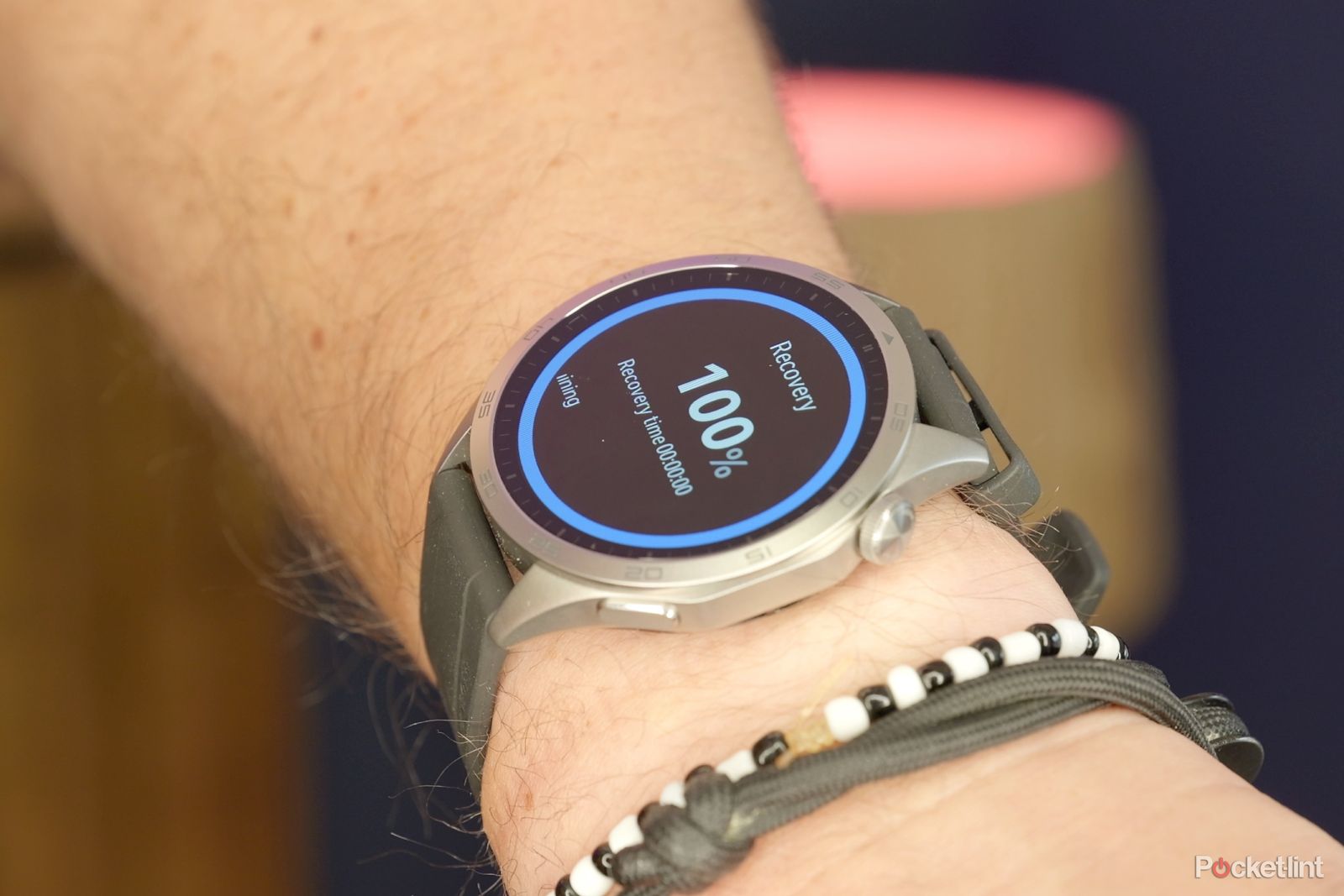 Otherwise, I like Huawei Health as a platform. It serves up lots of useful data about activities. Any GPS activity like walking, cycling and running comes with an interactive map with the route plotted on it. You'll get the breakdown of pace, effort, distance and all the other details you need. It's also easy enough to use and doesn't hide performance stats behind complicated menus.
If you're a runner or just want to get into running, the dedicated running/coaching plan segment is a great tool to use to get yourself fit, and train up to a particular level. Whether that's just as a beginner, or wanting to do your first 5K, 10K or half-marathon.
Before my knees decided to be old and unforgiving, this was a feature I tested in the past and it is useful, but I didn't find it as good for progressing or improving running fitness as the Garmin Coaching plans or the Nike Run Club plans, both of which use either your pace or a perceived effort to determine how hard you run on sessions.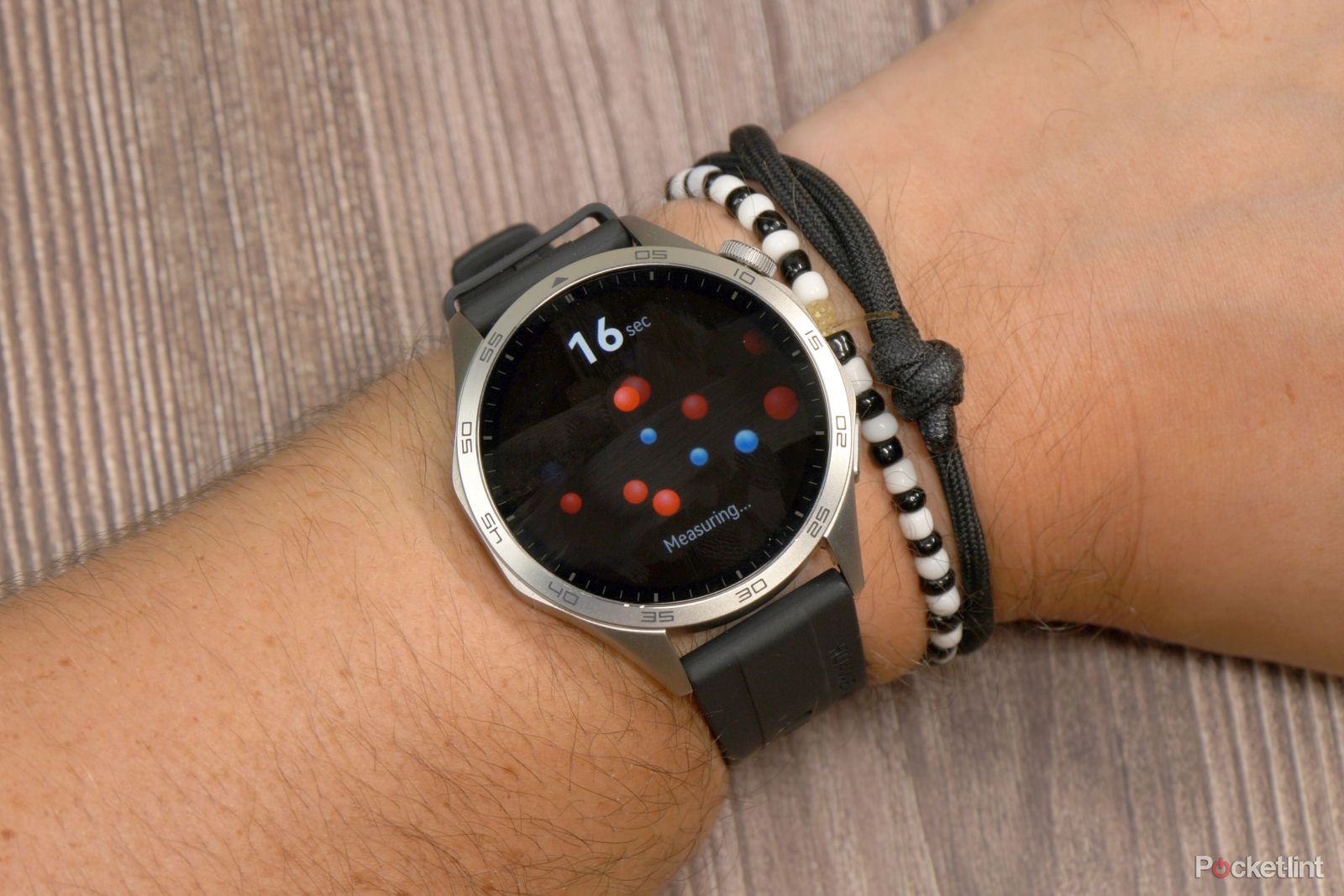 Huawei's coaching seems to go on heart rate, and not a personalised heart rate either, but rather an arbitrarily assigned zone limit, which means – if you frequently go above 150-160bpm on a run – you'll find yourself walking rather than running, which isn't always that useful.
Battery life
14-day battery life – wireless charging
Bluetooth 5.2 – Built-in microphone and speaker
Battery life is a big reason to go with the Huawei Watch over something like the Apple Watch or Galaxy Watch 6. With the larger model – with the always-on display switched off – you can get up to 14 days. That's with typical usage and notifications enabled. If – for instance like me – you turn most of your notifications off you'll find you could go longer than two weeks on a full charge.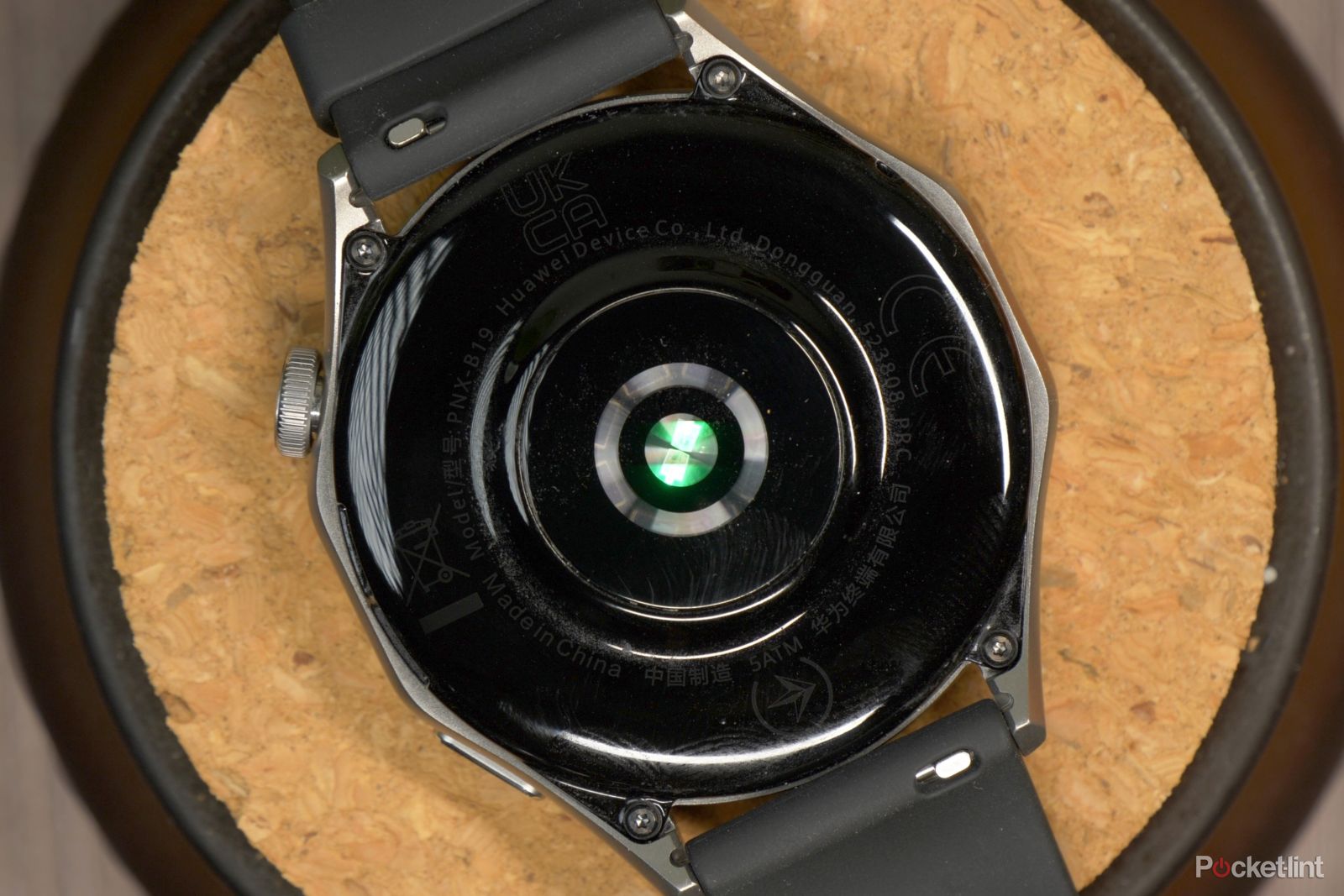 The thing that impressed me most about the battery life was its endurance while tracking the long walk I mentioned earlier in the piece. I started that walk with roughly 70 per cent battery on the watch and finished the walk hours later with more than half of the battery still remaining. So – in short – even if you want to take this watch on an all-day hike, tracking your GPS, your heart rate and everything else while on the move, you can do it and not have to worry that the battery will die.
Charging is relatively quick using the included magnetic charging disc. Not as fast as some of the others I've tested, but with a full charge in 100 minutes or so, you're not waiting an age. Plus, the magnetic connection is strong and secure enough that it won't disconnect easily if knocked.
Verdict
With the Watch GT 4, Huawei is sticking to what it does best: Delivering detailed, accurate fitness and health tracking abilities in a device that looks and feels like a proper watch. There aren't many who get that combination right, but Huawei absolutely does.
It's cross-platform, supporting Android and iOS, and offers battery life that can last about two weeks on a full charge (at least with the larger model). All in a device with a big, bright, vibrant display.
There's still some work to be done to compete with the likes of Garmin and Samsung, particularly around the area of contactless payments, watch face customisation and third-party support for offline music, but if all you care about is fitness and battery life, it's a brilliant watch and one that doesn't cost the earth.