Computers
EA Sports FC 24 review: Rebranding exercise
FIFA is back – wait, no, I've fluffed my lines. FC 24 is here, and FIFA is no more, a licensing scuffle having led to the world's biggest sports game getting a pretty high-stakes rebrand under EA Sports' own name.
If that sounds like a recipe for root and branch change, and a rebuild from the ground up, though, guess again. FC 24 is very much the new FIFA and that means progress and familiarity, just like every year. I've been playing it to death all week, to see how it holds up.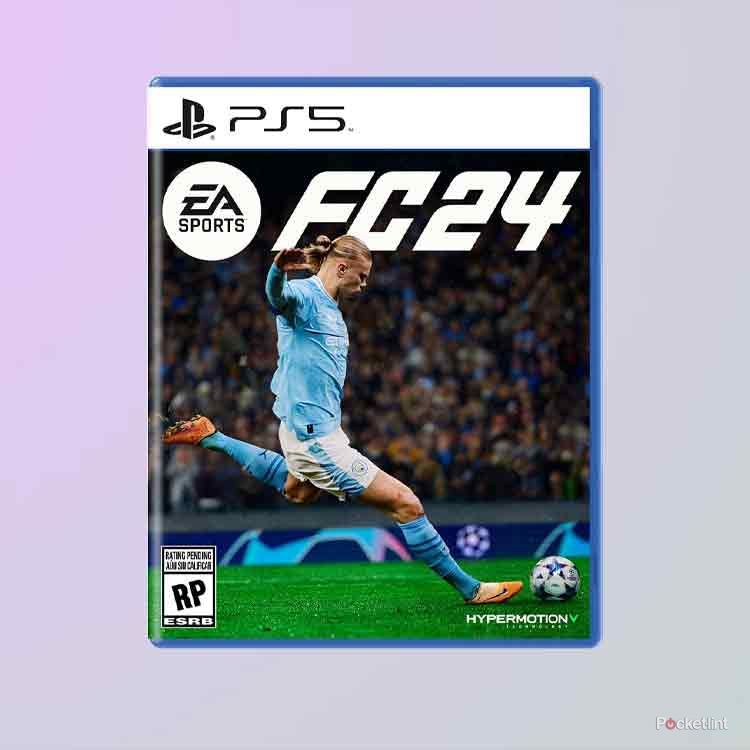 EA Sports FC 24
FC 24 is a decent step forward for the franchise, but is also yet another missed opportunity to actually make substantial technical leaps. If you're a longtime FIFA player, it's more of the same with some welcome tweaks.
Pros
Looks great
Some welcome changes
Neglected modes given some love
Cons
Gameplay is so familiar
A little over-elaborate pre and post-match
The game has changed
The FIFA series has almost been one for iterative changes – an annual release schedule means that major tweaks or redesigns would have to be locked in years ahead of time to avoid disruption, so as I mentioned up top, the name change is not a trigger for anything drastic this time out.
Of course, there are always things EA Sports will point at to demonstrate why this is the best game it's ever made, and these features do always leave an experienced player conflicted.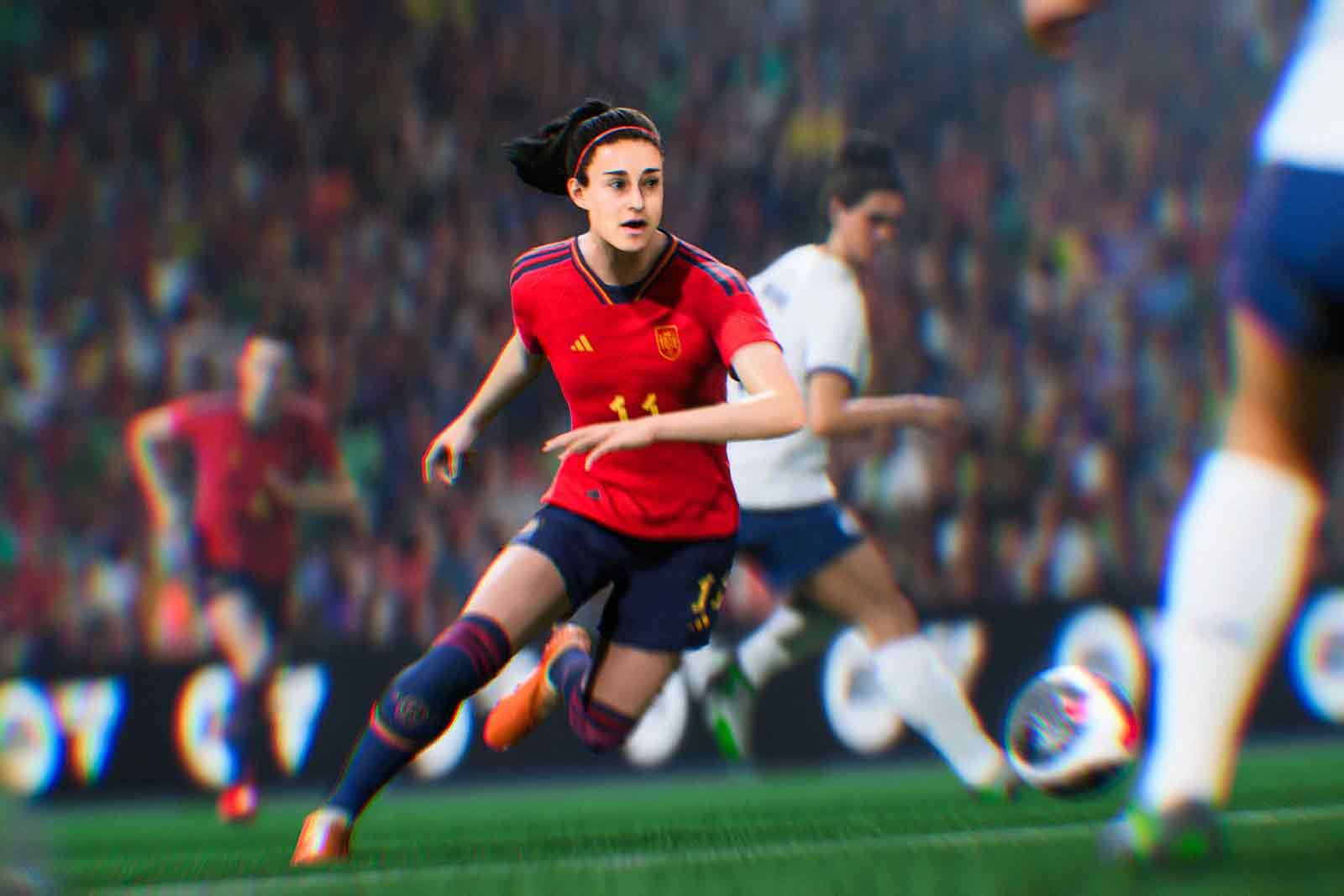 EA Sports
On the one hand, the latest FC/FIFA game will by default generally be the best one ever, slightly better looking and slightly smoother to play, as a simple result of slow progress.
However, some years will feel like more meaningful steps than others, and FC 24 ends up landing as one of the more modest leaps I can remember, with gameplay that is still often excellent, but little to feel truly new.
New menus and some added staff management mechanics for a few modes are welcome enough, but the on-pitch action is what really matters. New headline features include more in-depth Playstyles that represent the peak of a player's special ability – things like extra stamina or ice-cold finishing to reflect their real-life prowess.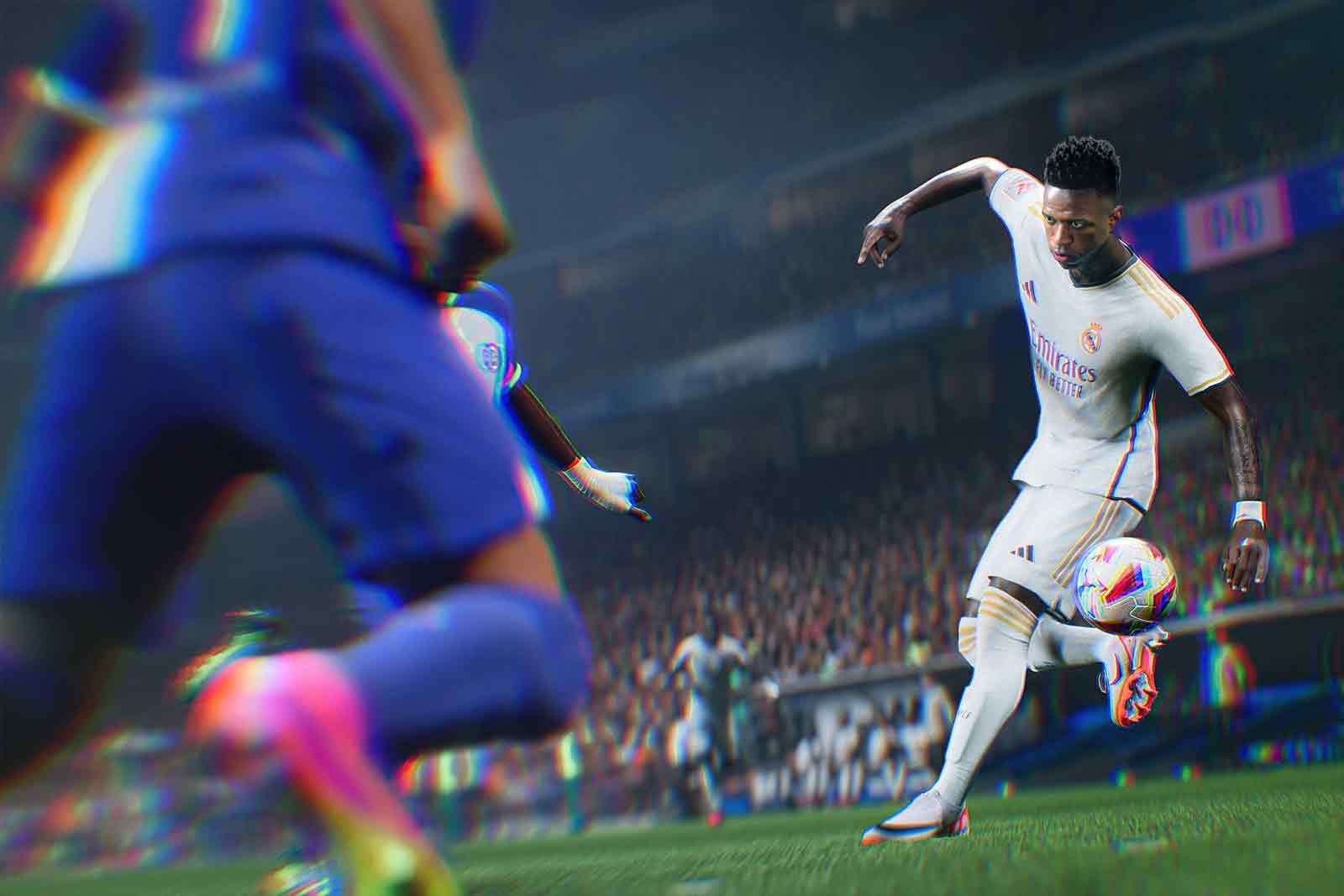 EA Sports
These pop up as little icons when you ask for relevant actions from said player, as a reminder (although anyone familiar with FIFA will know that player traits have seemingly been doing a similar thing for literally years).
There are more accurate likenesses than ever before, too, with new player scans and running animations providing incredibly realistic impressions of the most famous players. Again, this can cut both ways, though – seeing Erling Haaland's weird lope done perfectly before an opponent from a smaller team intercepts him and runs entirely generically can be a little immersion-breaking.
That goes for stadia and kits, too, with loads of faithfully recreated locations and kit lineups doing the hard yards, until you draw Lazio in the Champion's League and discover that they're called Latium due to an agreement with Konami, and you're back in videogame land.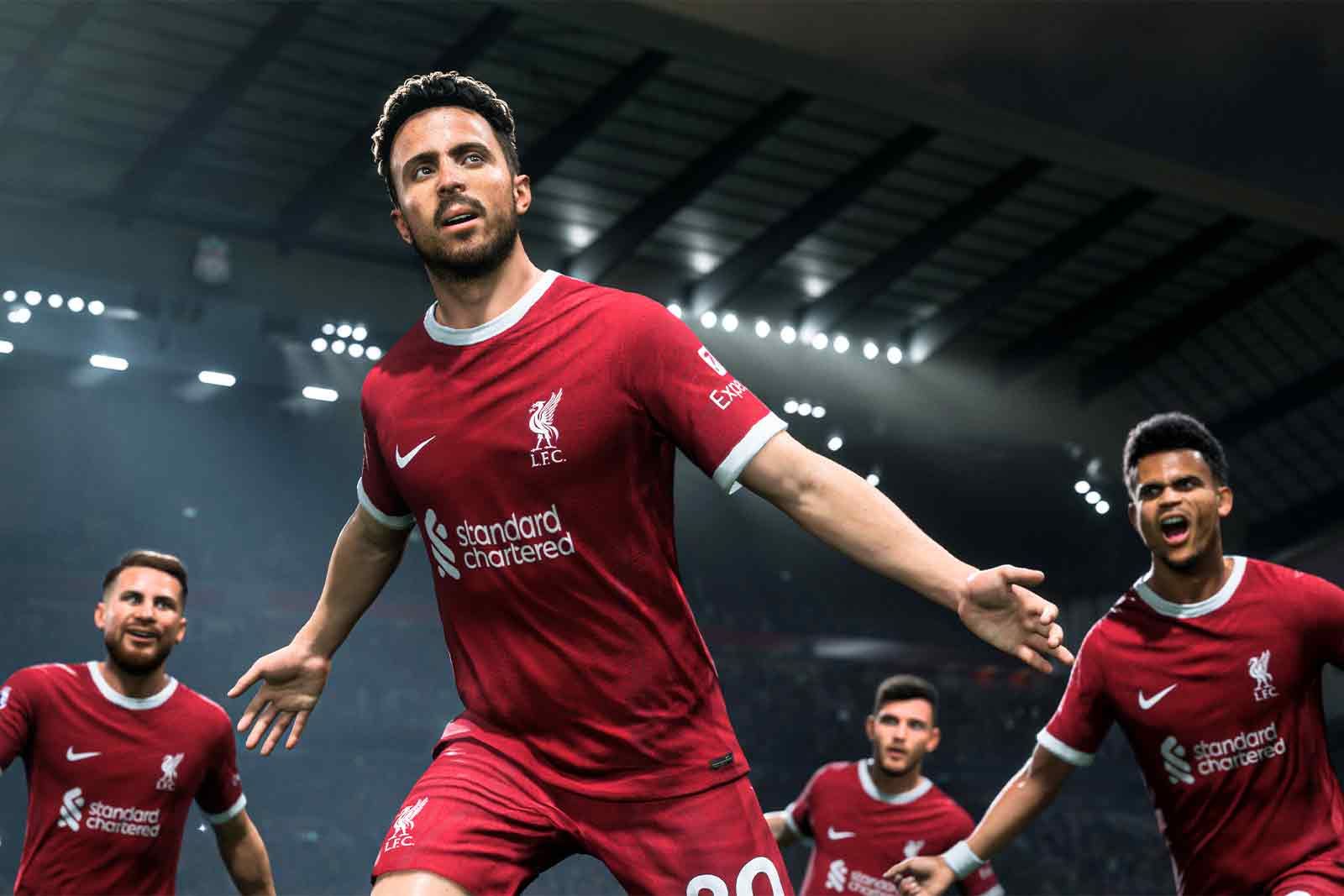 EA Sports
This is harsh, of course – the vast majority of the time you'll have seamless recreations on all fronts, but it does represent FC 24's tendency to do really well on realism, without ever quite making it to the flawless level that it arguably purports to offer.
Inverting the pyramid
Getting back on the pitch, though, FC 24 is fundamentally very familiar to anyone who played much of FIFA 23 – it's got a more deliberate pace than in years gone by, and asks for more patience in your play.
That can mean passing moves but it can also just mean not hammering the sprint button at all times to take advantage of an actual burst of pace, and it slots in a few new options, too.
You can fizz through balls much more now for swerving and aesthetic passes, which can look terrific when you nail the timing.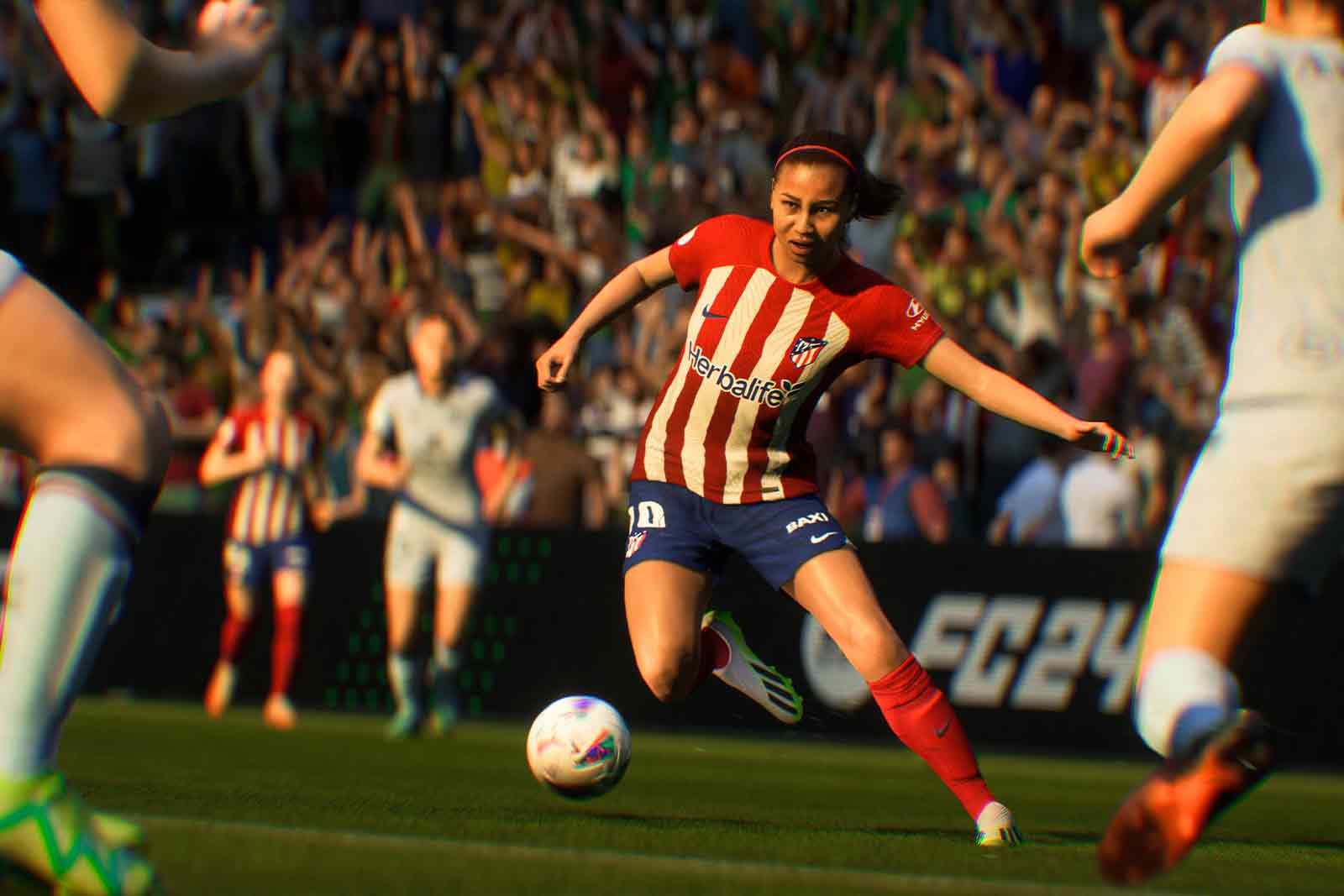 EA Sports
Ultimate Team has also finally had female players added to its fantasy squad-building foundations, and there are basically no restrictions on mixed-gender teams, which is great to see.
In practice that just means an even wider roster of players to pick from, though, so it again gives the impression of being a welcome addition that doesn't actually change a huge amount.
The basics are still great, though, when FC 24 is on song – its passing feels great, its controls leave it up to you to get things right but have enough wiggle room to generally leave room for creativity, and a well-crafted move still feels absolutely great.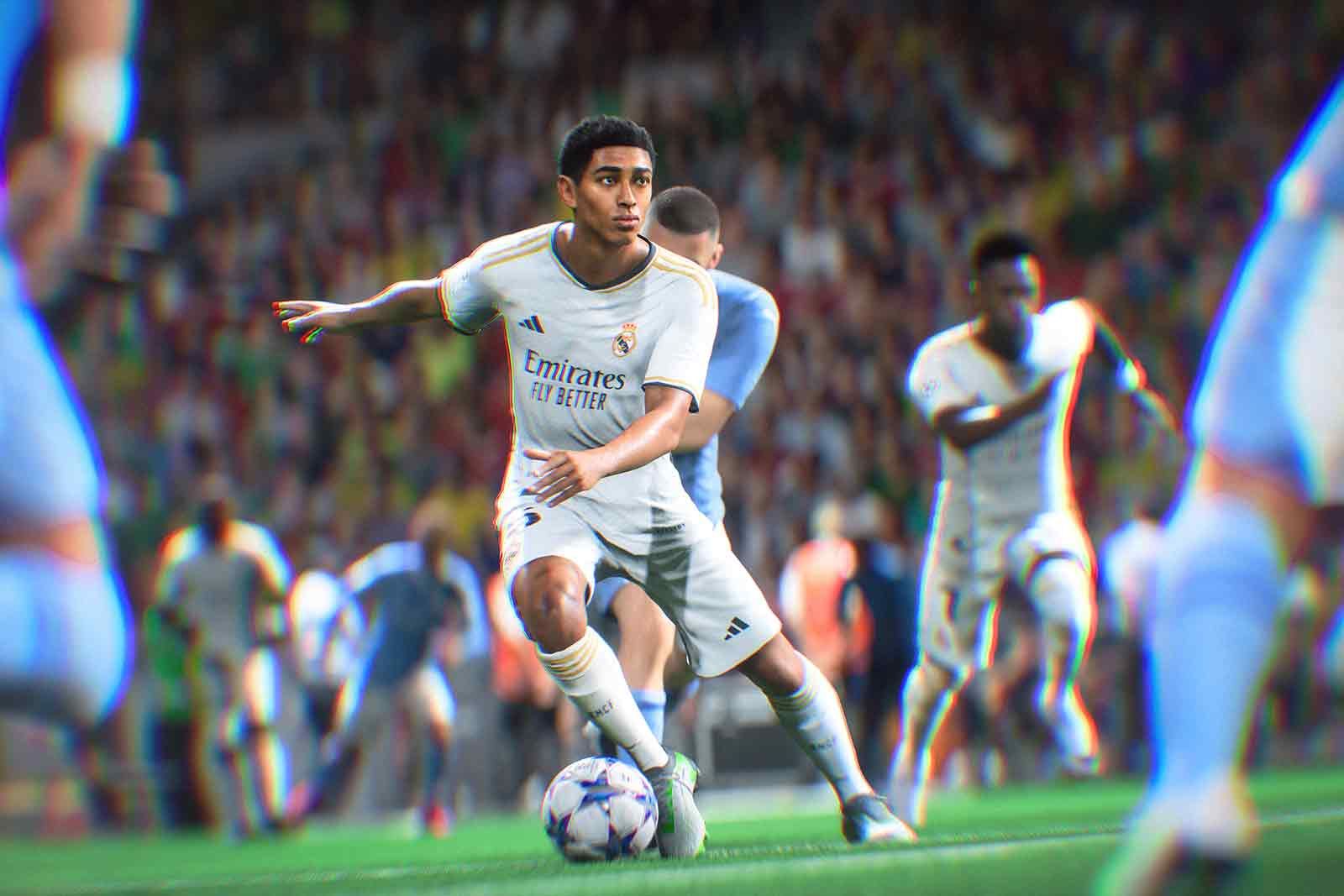 EA Sports
That said, the same old issues are also still here. A laggy online match can lead to hair-pulling annoyance as the ball yo-yos around, and goals that don't feel like your fault on any level are still some of gaming's most frustrating demerits.
If I concede in Rocket League I almost always know that the opposing player out skilled me or pulled off a move I didn't see coming to get around me – in FC 24 it's all too common to feel like you were stitched up by a keeper's AI going sleepy or a random deflection slinging the ball in.
That randomness will never go away – it's too inherent to football itself, but it does leave FC 24 feeling like an exercise in masochism.
The beautiful game
Still, at least while you're smashing your controller with rage at a last-minute concession you'll be able to revel in some really quite nice presentation.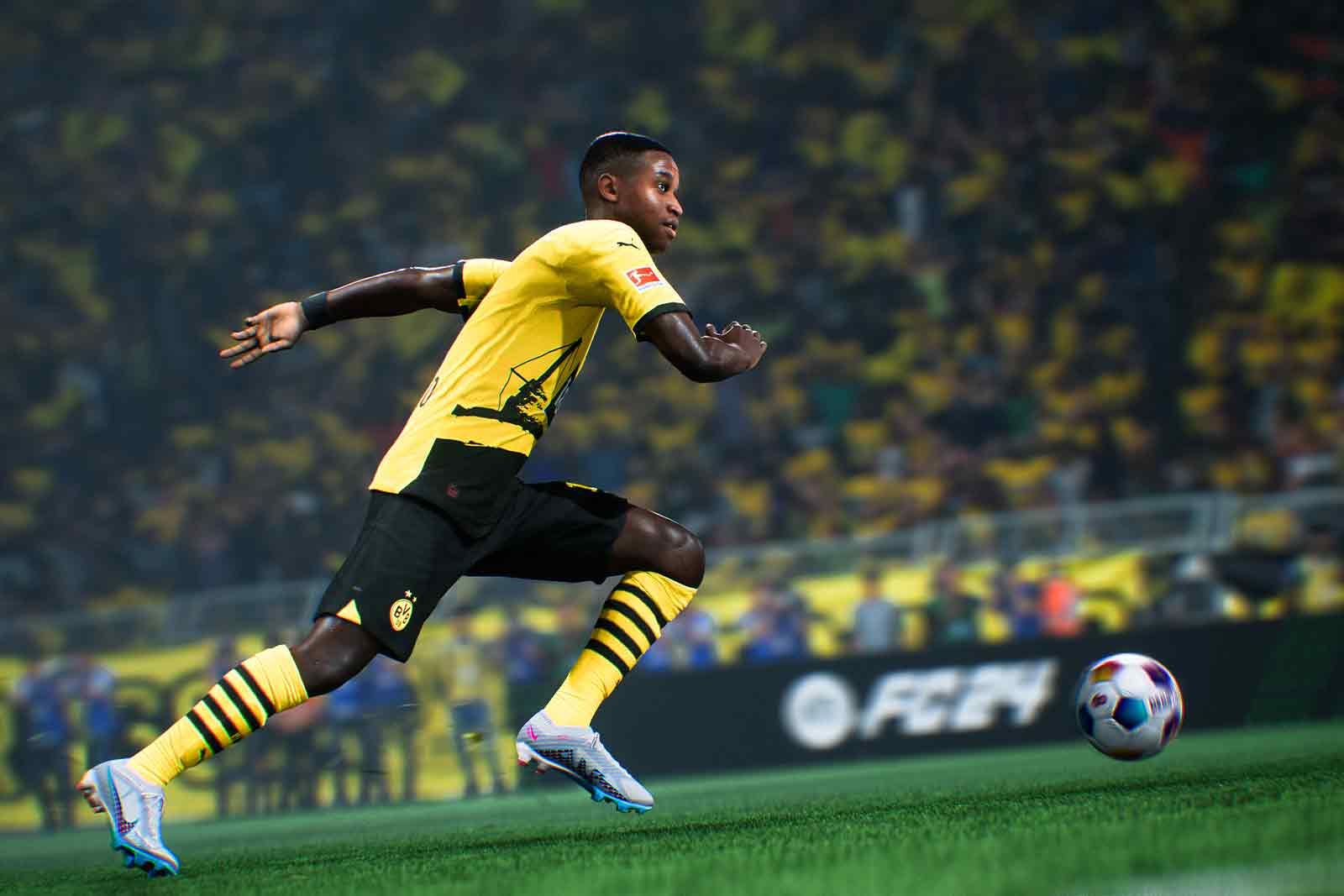 EA Sports
FC 24 looks great, with superb lighting, realistic renderings of locations and players like, accurate song-lists for crowds and a glitzy TV-like run-up to every game.
Don't get me wrong – you'll still be hammering the skip option the whole time once you've seen this all about twice, but for those who care the attention to detail is decent.
Much like the game as a whole, there are gaps – wordless silent press conferences in career mode are laughably awkward, and the smashing in of virtual versions of TV presenting teams is hilariously unnecessary, but these are minor hiccoughs.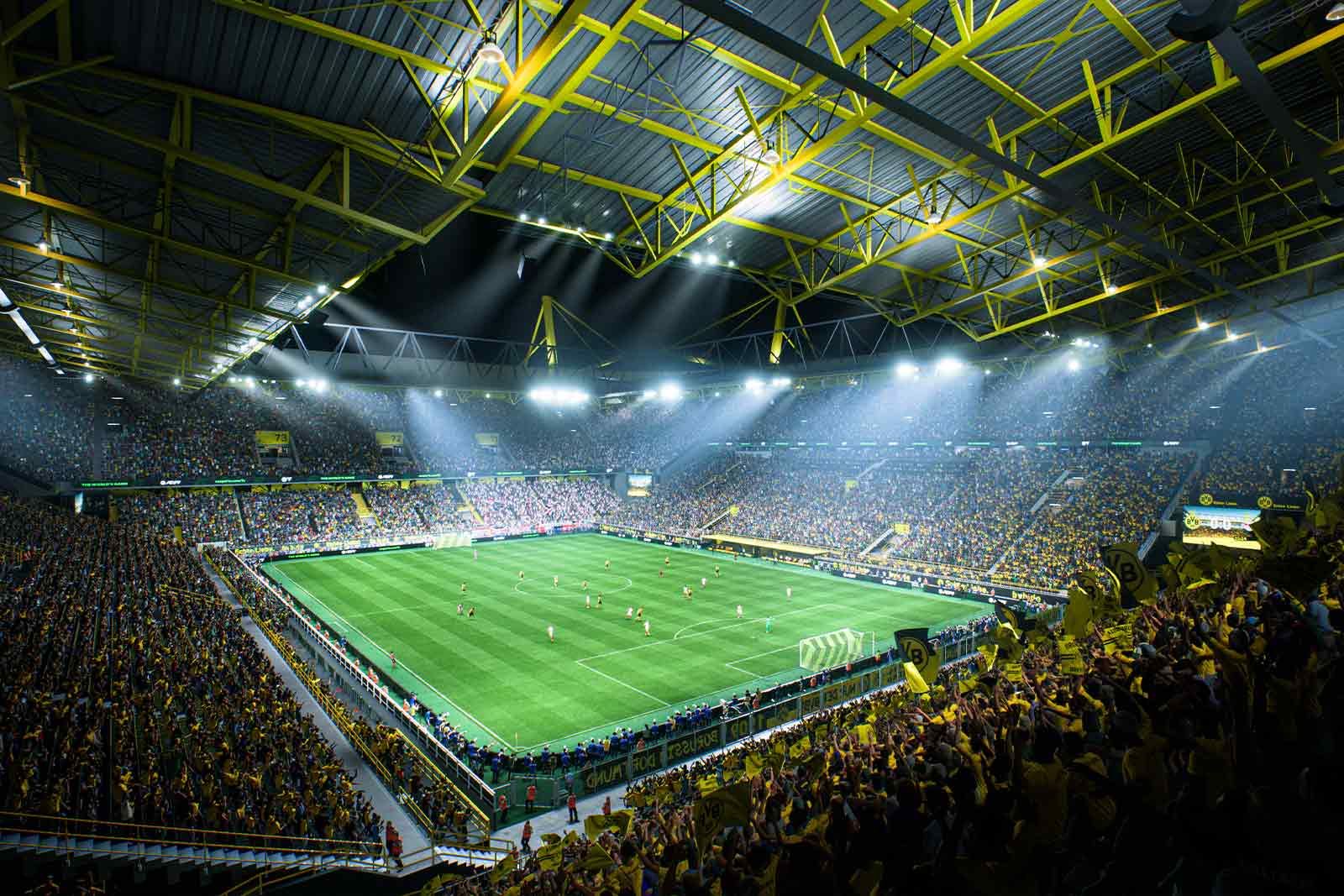 EA Sports
For the most part, playing on PS5, FC 24 has been a smooth and sharp experience with impressively short loading times and a lovely sense of occasion both in-play and out of it.
Verdict
FC 24 is yet another minor evolution for the series, despite what could have felt like a major change in the naming department. It's not certain that a revolution is actually needed of course, when FC's bases are covered so effectively, but it still feels like an annual release schedule might have to offer up more meaningful improvements fairly soon.
In the absence of that sort of major step, though, FIFA addicts and FC 24 newcomers alike will find plenty to like and sink their teeth into in this entry.