Computers
Echo Show 8 (3rd Gen) vs Echo Show 8 (2nd Gen): What's the difference?
Amazon

Amazon Echo Show 8 (3rd Gen, 2023)

The latest Amazon Echo Show 8 (3rd Gen, 2023) has a fresh new design, improved sound, a faster processor, and it can be used as a Zigbee smart home hub too. 

Amazon

Amazon Echo Show 8 (2nd Gen)

The Amazon Echo Show 8 (2nd Gen, 2021) is a little more affordable than the 3rd Gen. You will have to make some sacrifices because it's not as advanced in terms of performance, and you won't be able to use it as a Zigbee smart home hub.
Believe it or not, Amazon's Alexa devices have been around for almost 10 years. Since then, the voice assistant has come on leaps and bounds since then and Amazon has made some of the best smart speakers in the world.
Investing in a smart display is one of the most feature-packed ways to get Alexa in your home, and being a mid-sized, mid-priced option, the Amazon Echo Show 8 is a top choice. In September 2023, alongside the Amazon Echo Hub, Echo Frames, and Carrera Smart Glasses, Amazon launched a new 3rd generation model of the 8-inch smart display, but how is it different from the 2nd generation of the device, released back in 2021? You've come to the right place to find out, keep reading to find out about how the two compare.
Price, specs & availability
The Amazon Echo Show 8 (3rd Gen, 2023) will start shipping towards the end of October 2023 for $150 / £150 – that is a little bit more expensive than its predecessor which cost $129.99 / £119.99 at launch. A second 'Photos Edition' of the new Amazon Echo Show 8 will be available later in the year for about $160 and will give you the added benefit of a 6-month PhotosPlus subscription, after that, it'll cost $1.99 per month.
You can see a side-by-side comparison of the two Amazon Echo Show 8's specs below but to sum things up, you're looking at a new design, new Zigbee smart home hub functionality, improved sound, and a faster processor.
| | Amazon Echo Show 8 (3rd Gen, 2023) | Amazon Echo Show 8 (2nd Gen) |
| --- | --- | --- |
| Chipset | Octa-Core SoC with Amazon AZ2 Neural Network Engine | MediaTek MT 8183 |
| Display | 8in 1280 x 800 | 8in, 1280 x 800 |
| Sound | 2 x 2.0in driver with passive bass radiator | 2 x 2.0in driver with passive bass radiator |
| Connectivity | Bluetooth, Zigbee, Matter, BLE Mesh, Sidewalk | Bluetooth, Matter, BLE Mesh |
| Dimensions | 200 x 139 x 106mm, 1034g | 200.4 x 135.9 x 99.1mm, 1037g |
| Camera | 13MP with privacy shutter | 13MP with privacy shutter |
| Integrations | Amazon Alexa | Amazon Alexa |
Design and display
First things first, the design of the Amazon Echo Show 8 has had a revamp for the 3rd generation. The glass now stretches from edge to edge of the front of the device, and it is a little curvier than before too. The latest model has a more stylish look helping it to blend in wherever you intend to place it. You still get the same choice in colours, that being black or white. The display itself remains the same, whichever generation you buy, you'll get an 8-inch screen with 1280 x 800 resolution.
Another substantial change is the camera placement, previously the 13-megapixel camera was tucked into the right-hand side of the top bezel. Amazon has moved it to a more central position this time around which makes a lot more sense for video calling because you'll look like you're speaking directly to one another. It's worth noting that both cameras will follow you around the room when you're on calls, so it's super-smart and ideal for Alexa Calling.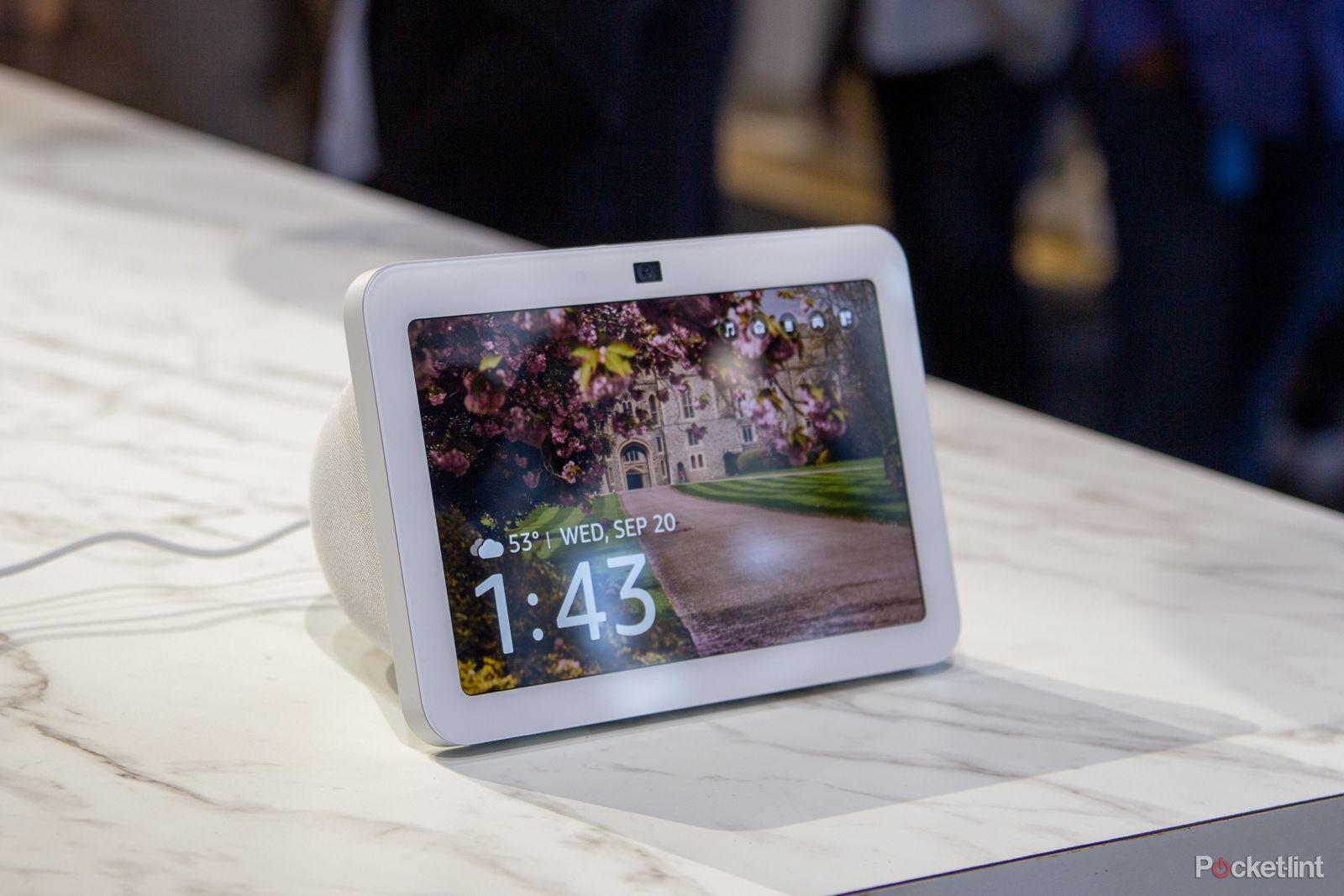 Audio
Both the second and third generation of the Amazon Echo Show 8 are loaded with 2.0-inch stereo speakers, with a passive radiator to boost the bass. But Amazon has improved the sound quality in the latest model and added some impressive new features.
Amazon now boasts that the new model supports spatial audio, while it will also analyse and adapt to the room that you've placed it in, so that music will sound all the sweeter.
Hardware and features
Underneath it all, the Echo Show 8 (3rd Gen, 2023) is faster than the 2nd generation too. The new processor allows for snappier display responses, as well as 40 per cent faster request responses, particularly when it comes to more common requests like "Alexa, turn on the light". That's because Amazon has moved some of Alexa's skills to local processing – so they would also work if the Echo Show is offline for some reason.
Unlike the previous generation, the 2023 model also doubles up as a smart home hub allowing you to control and manage all sorts of wireless smart home tech without needing another hub plugged in elsewhere. It's compatible with Zigbee, Bluetooth, Sidewalk, Thread, and Matter, expanding the functionality offered over the older model.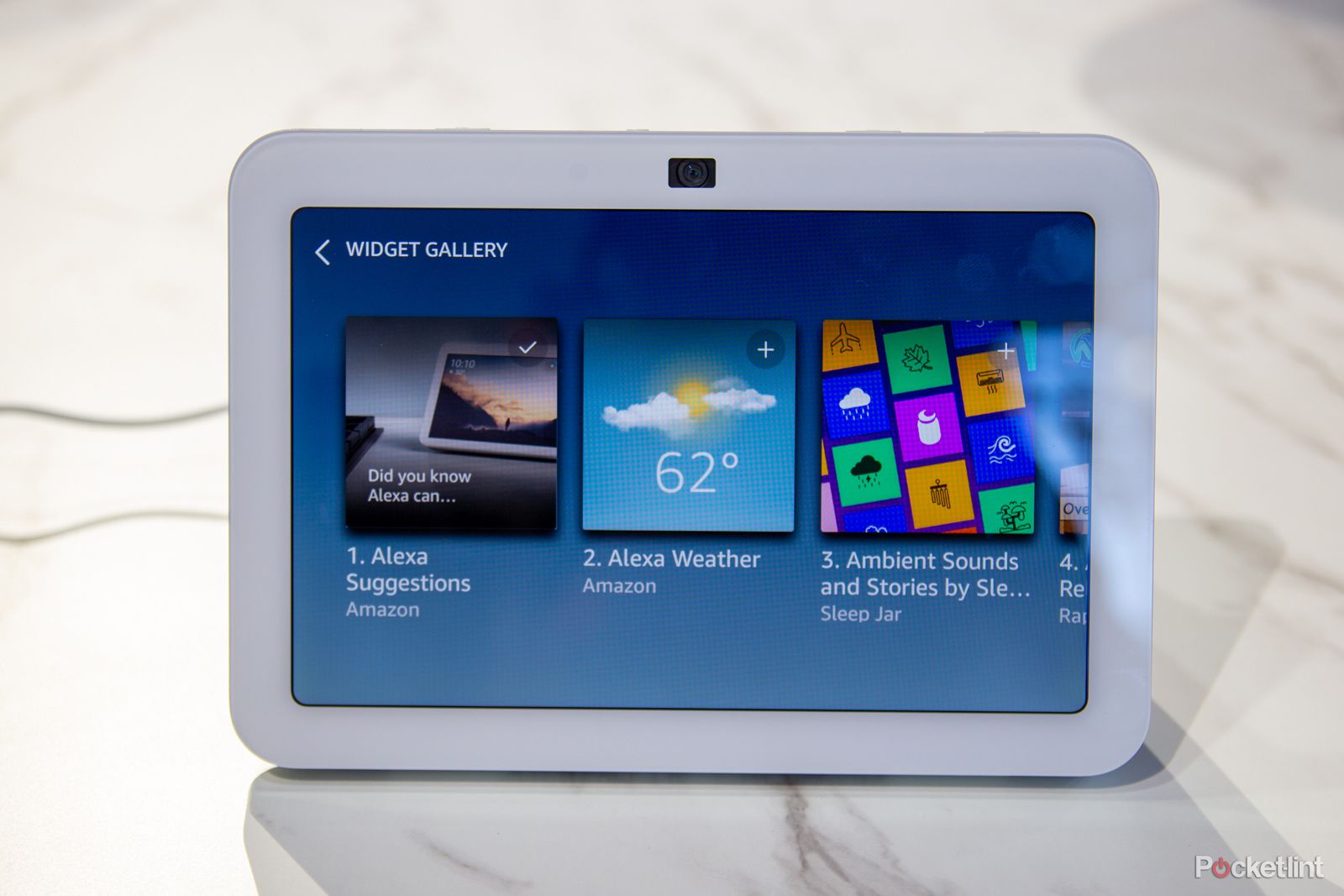 A clever feature being added to the mix is Adaptive Content, and this will be available across both the second and third generations of the Echo Show 8. What it will do is adjust the view depending on where you are in the room. For example, when you're further away from the screen, you'll see a larger, shortened headline of the news story, with more detail appearing as you get closer. Adaptive content will work across all of your personalised news and recipes if you've got that switched on. New shortcut icons will also allow you to access your most used widgets with a quick tap.
Which is right for you?
The latest Amazon Echo Show 8 (3rd Gen) has had enough of a refresh to warrant the extra cost in comparison to the Echo Show 8 (2nd Gen). The new design makes it look a lot nicer, the spatial audio will make a world of difference to the sound, the faster processor will speed up the response time, and the Zigbee smart home hub functionality will give you access to more smart home devices without a separate hub. If you're buying the 8-inch Alexa smart display for the first time then that's undoubtedly the best option to go for.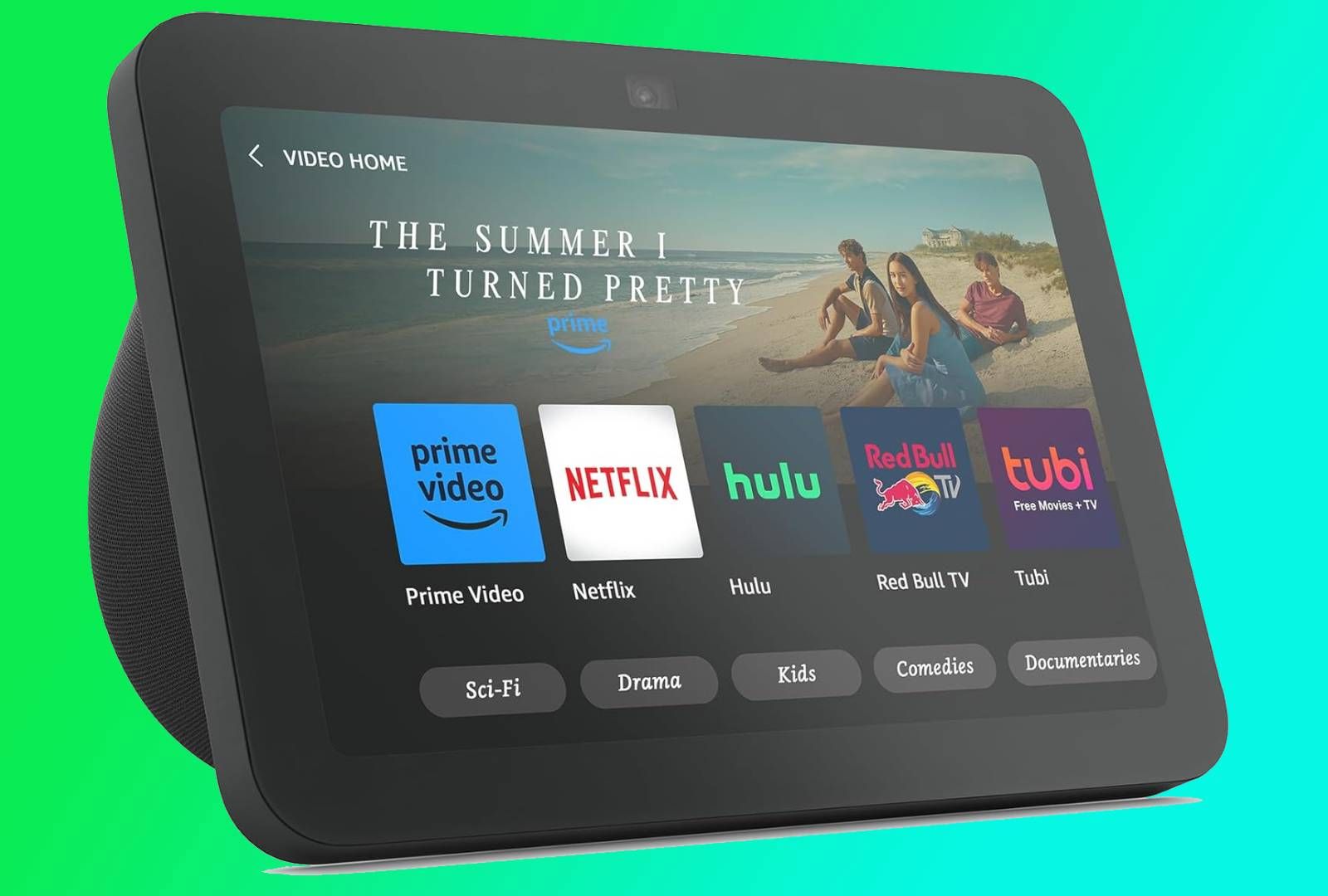 Amazon
Amazon Echo Show 8 (3rd Gen, 2023)
However, if you can't wait until the end of October 2023, or if you want to keep the cost as low as possible, the older model is still a very worthy piece of kit. For those who already own an 8-inch Echo Show (2nd Gen, 2021) and are wondering whether to upgrade then it may not be worth it this time, as the latest version still does much of the same just a little bit better.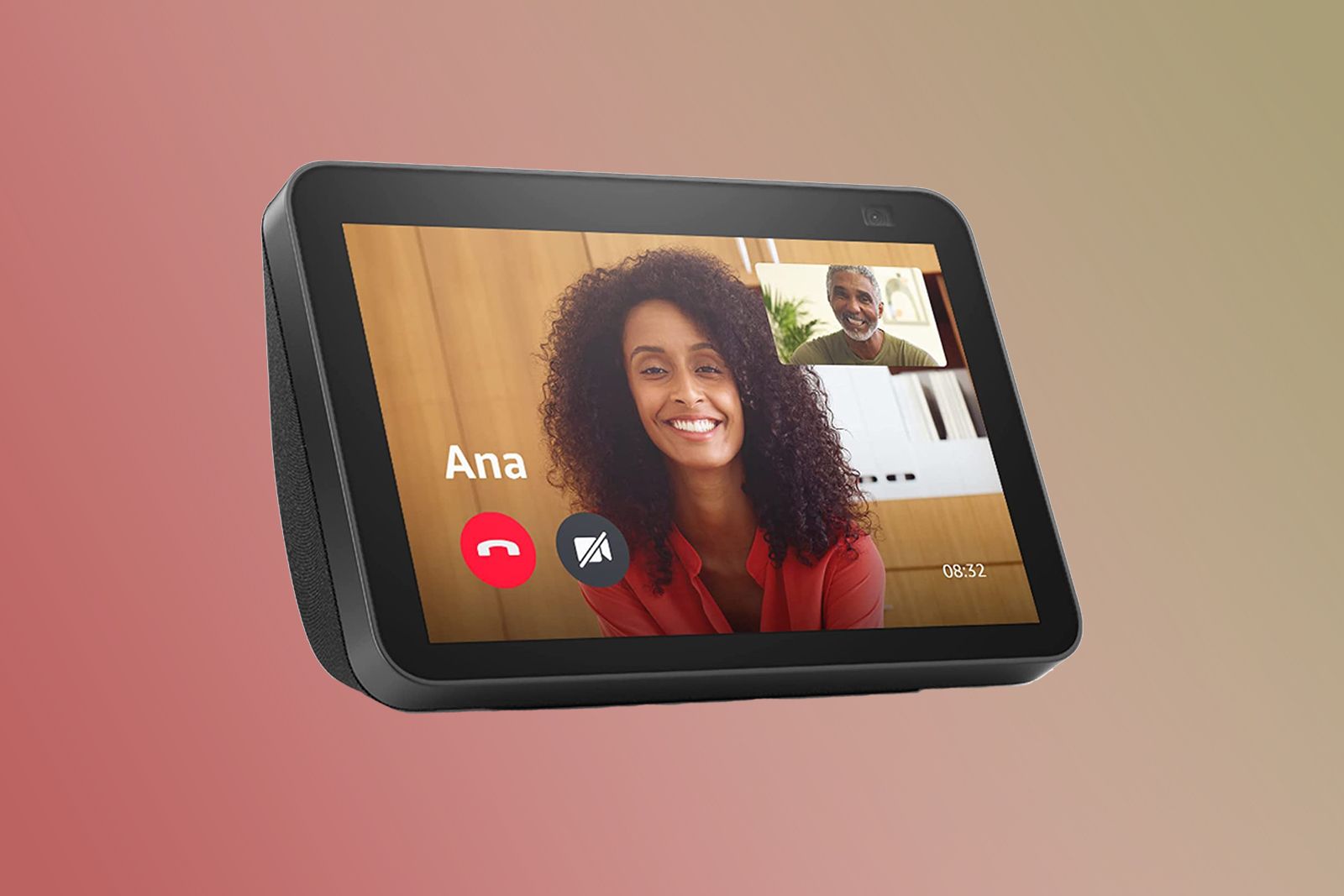 Amazon Echo Show 8 (2nd Gen)