Key Takeaways
The Samsung Galaxy S24 Ultra is expected to be launched in February 2024, following the pattern of previous Galaxy S releases.
The design of the S24 Ultra may feature a flat screen and a potential titanium frame, which would provide a luxurious and lightweight feel.
The camera system of the S24 Ultra is rumoured to include a 50MP telephoto lens and a possible 1-inch sensor, enhancing zoom capabilities and low-light performance. The device is also expected to feature the latest Qualcomm Snapdragon 8 Gen 3 chipset for powerful performance.
Every year, there are a few smartphones that we get really excited about, and it almost goes without saying that the Samsung Galaxy S series is up there among the top players. Each generation has included some of the best phones in the world at the time of release, with the Ultra model leading the way in terms of innovative features, specs, and design.
In February 2023, the Samsung Galaxy S23 Ultra was launched, quickly proving to be a handset that wowed in almost every department. Now we've got our sights on the next in line, the Samsung Galaxy S24 Ultra, which already has the rumour mill wildly spinning with what's to come. Keep reading to find out more about everything we know so far about Samsung's next flagship smartphone.
Galaxy S24 Ultra release: Price and release date
If the last few Galaxy S releases are anything to go by, we're expecting the launch of the Samsung Galaxy S24 Ultra sometime in February 2024. The only exception was back in 2021 when the S21 had a January launch, so even if it's not February, it's almost certain that we're going to get an announcement early in the year.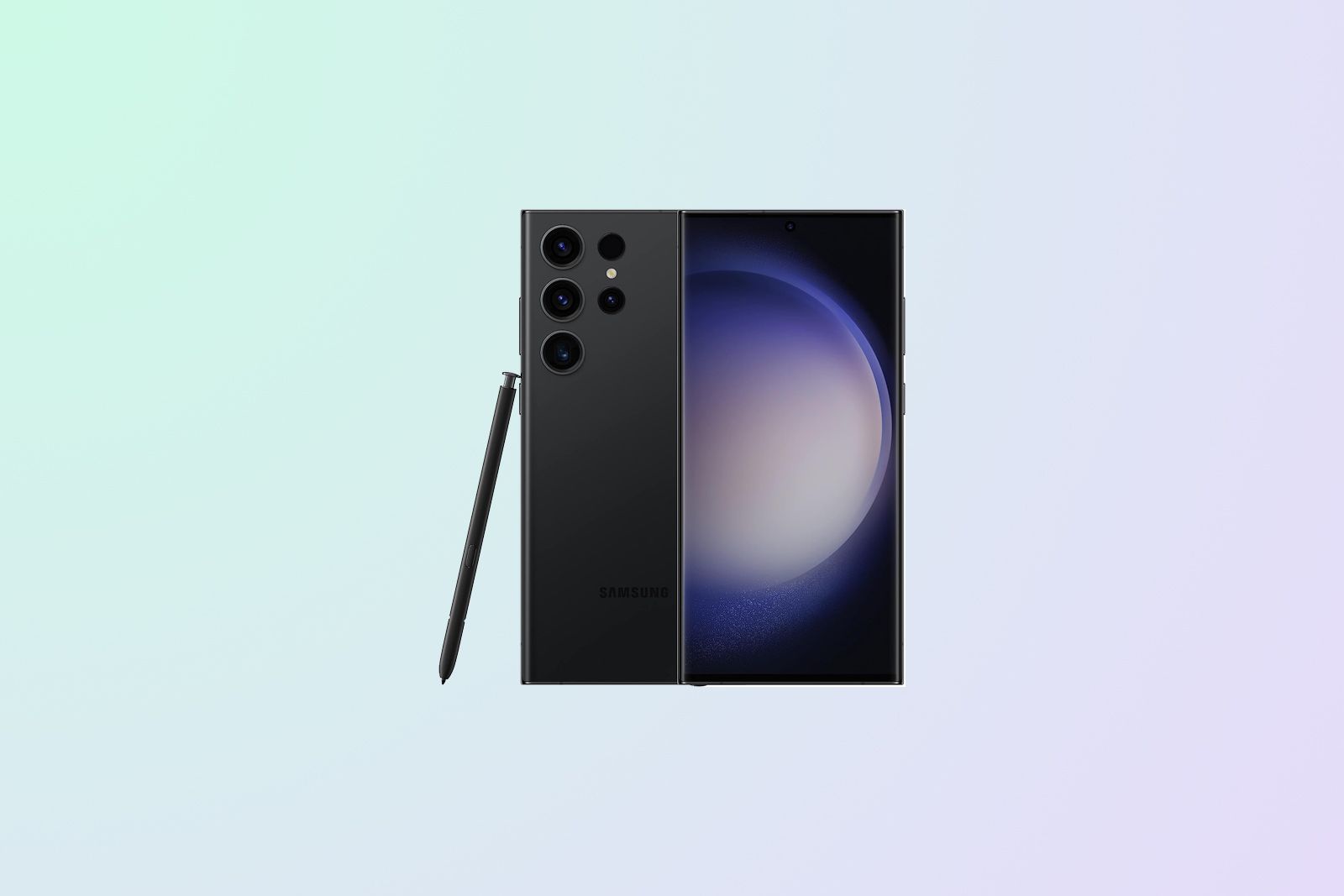 Samsung / Pocket-lint
Pricing is unlikely to change much – the Samsung Galaxy S23 Ultra costs $1,199 / £1,249 at launch, and we're expecting much the same for the S24 Ultra, although we've not heard anything more concrete on that yet.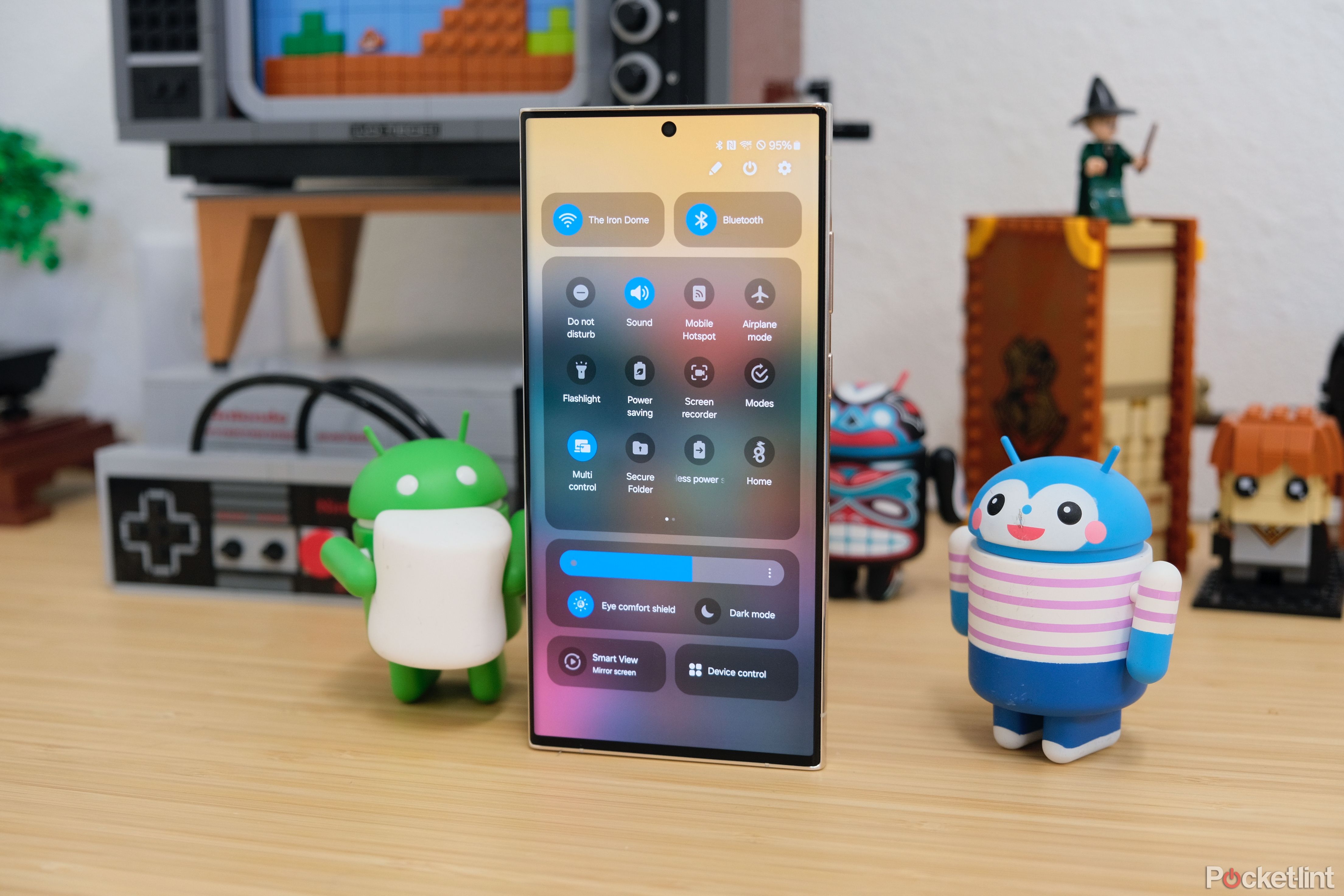 Galaxy S24 Ultra design and display: A new flat screen?
Historically, the Ultra model sits at the top of the Galaxy S series, and that's unlikely to change. As things stand, we haven't seen any renders for the new models, but we've heard plenty of whispers about what could be on the way.
The Samsung Galaxy S24 Ultra is expected to sport the same 6.8-inch screen as its predecessor and have a similar design that echoes the Galaxy Note of old. Having said that, Samsung recently hired a former designer from Mercedes-Benz, Hubert H. Lee, to head up its MX (Mobile eXperience) Design Team, so there's a chance we could be surprised with an entirely new take on Samsung's flagship at some point in the next few years.
Prolific leaker Ice Universe has been busy over the last few months, slipping us snippets of information about the next-generation flagship. They suggested that Samsung could be moving towards a flat screen for the S24 Ultra, largely because of the 79mm rumoured width, although they did make it clear that the figures might not be totally accurate. We could also see up to 2,500 nits peak display brightness featured, up from 1,750 nits before.
Another possibility presented by both Ice Universe and Tech_Reve was the potential for a titanium frame instead of the Armor Aluminum used in the last few models. That could look seriously luxurious. It would also keep up with the latest Apple iPhone 15 Pro, launched on 12 September 2023 with an aerospace‑grade titanium design. Ice Universe claims that the device's weight could drop too, even if only by about 1g to 233g, which is surprising because titanium tends to be a heavier material.
Elsewhere, we could see a redesign of the camera layout. We've gotten used to the individual framed lenses, but could the next device return to one module to house them all?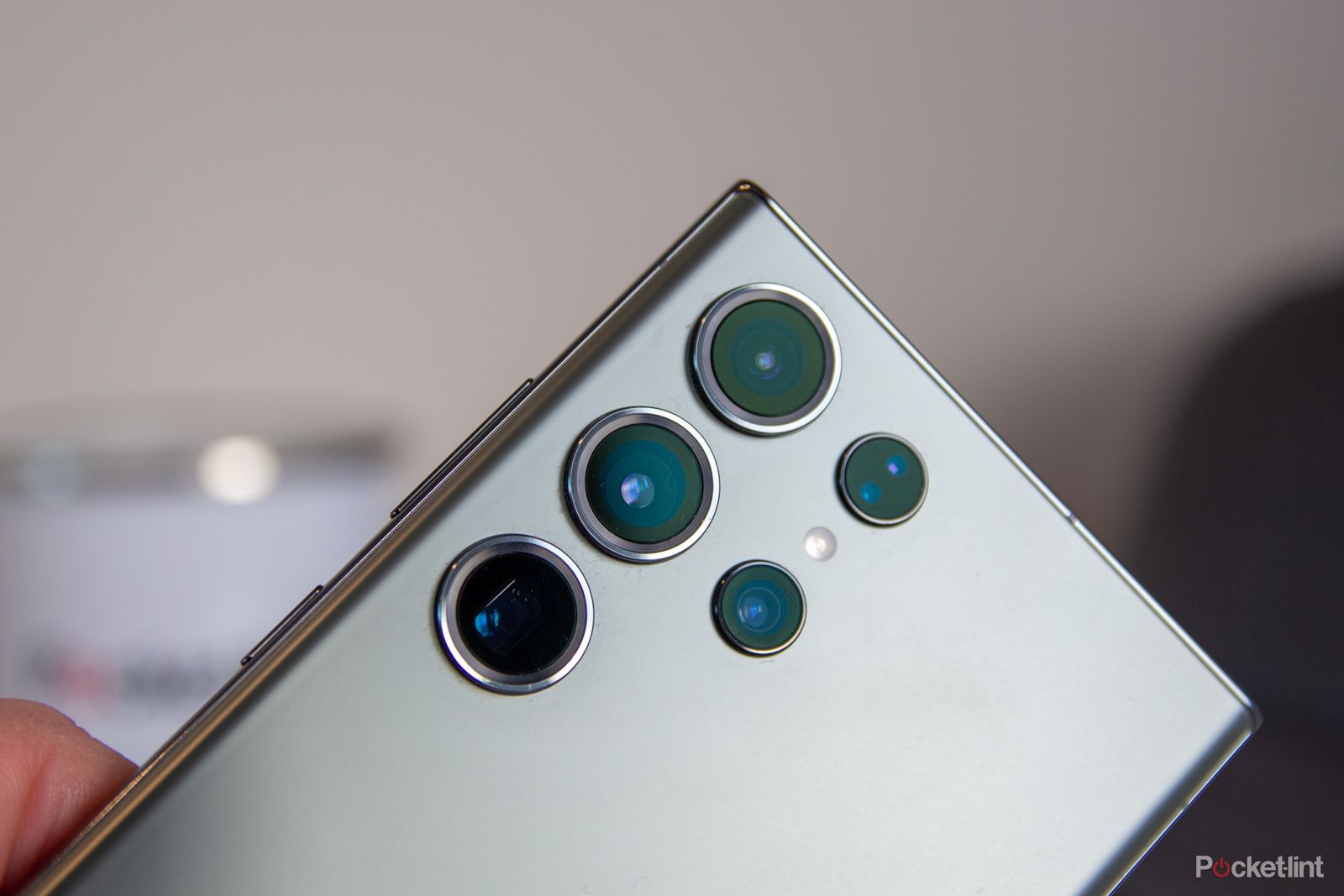 Galaxy S24 Ultra camera: New lenses to love?
One of the things that's made the Samsung Galaxy S Ultra devices stand out over the last few models is the camera system – and if it isn't broken, don't fix it. The Samsung Galaxy S24 Ultra will likely stick to the same 200MP main lens, 12MP ultra-wide lens, and 12MP selfie camera used in the Samsung Galaxy S23 Ultra.
We've been hearing that one standout feature could be improved: the telephoto camera. According to a post by Ice Universe on X (Twitter), the S23 Ultra's 10MP 3X telephoto shooter could be upgraded to a 50MP 3X lens in the S24 Ultra. That could mean big things for the quality of the photos captured with zoom applied.
Another claim by SamLover points to a new 1-inch camera sensor in the Samsung Galaxy S24 Ultra, which would be the biggest on the market so far. It would massively improve low-light shots and the dynamic range. However, this particular rumour has also been shot down quite a lot, so we're sceptical that it'll come to fruition this time around.
According to tipster RGcloudS, the next Samsung camera might feature a Gen4 optics design with a wider aperture of 2.5 – 2.9, which could mean that the Space Zoom will be boosted from 100x to a whopping 150x, with variable zoom.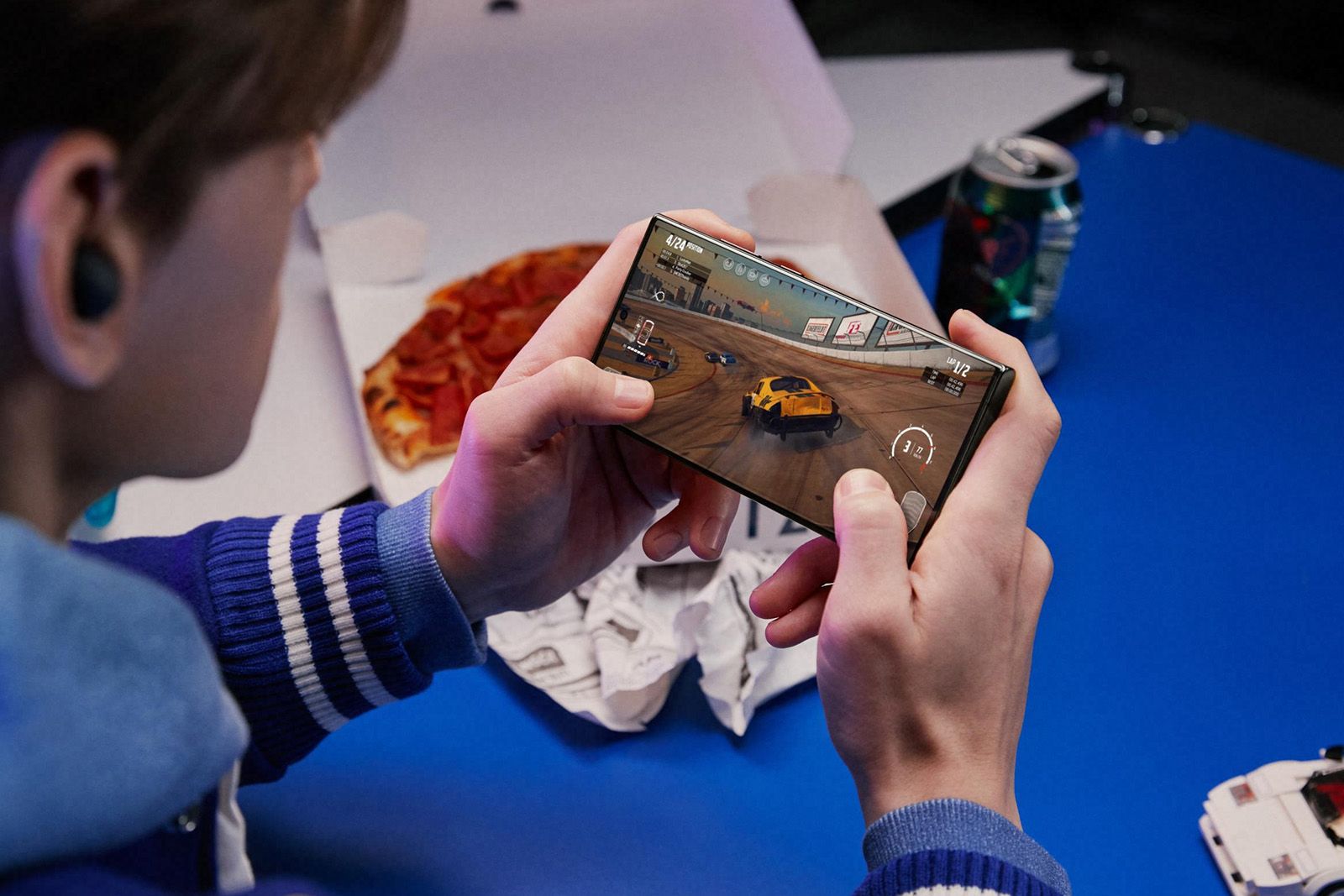 Samsung
Galaxy S24 Ultra specs and performance: Qualcomm across the globe?
The tech giant ditched its own Exynos chipsets in favour of the Qualcomm Snapdragon 8 Gen 2 in the Samsung Galaxy S23 Ultra. Because of that, we're expecting the S24 Ultra to come loaded with the very latest Qualcomm Snapdragon 8 Gen 3 'for Galaxy,' which should deliver an equal amount of efficiency while providing plenty of extra power under the hood.
The Samsung Galaxy S24+ recently appeared on Geekbench, which pretty much confirmed the use of a new Qualcomm processor in the upcoming series, and the same Geekbench leak indicates that the 'for Galaxy' element means it'll get its own cluster configuration,n which will be different from the standard. Leaker Tech_Reve put forward that the Ultra will be powered by this processor worldwide, although that won't be the same for all the handsets in the lineup.
Elsewhere, rumours have been floating around about storage. According to a post by Tech_Reve, the Samsung Galaxy S24 Ultra could take things up a notch with 2TB of in-built storage, up from 1TB at the moment. In the same post, they suggested that there could be a new 128GB model with 8GB of RAM to widen the potential audience for the next generation.
Galaxy S24 Ultra battery: Finally faster charging?
The Samsung Galaxy S23 Ultra has a 5,000mAh battery under the hood, and we're predicting that it will stay the same when it comes to the Samsung Galaxy S24 Ultra. The only potential difference could be a new stacked battery rather than a rolled one, which will provide better capacity than before. Charging currently stands at 45W, and while we'd like to see it boosted to 65W, we aren't holding our breath on that one.
Galaxy S24 Ultra: What we want to see
While nothing is set in stone, there are a few things we'd like to see come the next Galaxy Unpacked event sometime early in 2024.
We'd love for the Samsung Galaxy S24 Ultra to have a more lightweight design, and the titanium frame could take an already premium device up to new heights. A flat display could be seen as a U-turn, but actually, we think it'd be a great change, especially for those who make a lot of use of the S Pen.
In terms of the camera system, a 50MP telephoto camera would undeniably be game-changing for anyone who makes a lot of use of their phone's zoom capabilities. And while unlikely, a 1-inch sensor would be a total first in the market, so we'd be impressed to see it.
Performance is a massive draw to the Galaxy S series, and should the Ultra be loaded with the best in mobile processing, the results will speak for themselves, especially for mobile gamers and those who want to edit their photos and videos on the handset itself. As well as that, while the battery doesn't need much improvement, faster charging would be a great addition. Jumping to 65W charging could speed up the process in quite a substantial way.
Galaxy S24: The story so far
All the stories from the last year are included in this hub.
1 August 2023: Samsung and Apple look to titanium for their next-gen devices – here's why
The Samsung Galaxy S24 Ultra could have a titanium frame, like the new Apple iPhone 15 Pro.
9 August 2023: Samsung Galaxy S24 Ultra could get a huge telephoto camera upgrade
A noted leaker has revealed some big news about the Galaxy S24 Ultra's camera, suggesting that it could have a 50MP telephoto lens.
24 August 2023: The Samsung Galaxy S24 Ultra could ditch this controversial feature of its predecessor
The next Samsung flagship could have a flat display instead of a curved one.
30 August 2023: Samsung's Galaxy S24 Ultra might be the only way to avoid its Exynos chips
All Samsung Galaxy S24 Ultra devices will get the Qualcomm Snapdragon 8 Gen 3 chipset globally.