Key Takeaways
Fitbit is gearing up to release the Charge 6, their latest fitness tracker, and it is expected to be unveiled on September 28.
The design of the Charge 6 is speculated to be similar to its predecessor, the Charge 5, with the addition of a physical function button.
Google will be integrating some of its services, like Google Maps and YouTube Music, into the Charge 6, providing users with an enhanced experience.
Google is supposedly going into the autumn this year with a tandem approach on wearables. There's a Pixel Watch 2 that's been working its way through the rumour mill, but it's only recently that tech media have caught wind of some serious intelligence about a new Fitbit Charge tracker. So, what do we make of the upcoming Fitbit Charge 6 and when is it coming out? We're sorting it out right here.
For some context, the Charge 5 came out in 2021 right after Google closed its two-year acquisition effort of Fitbit, meaning that this was the last Charge that was built from the ground up by an independent Fitbit. The Charge lineup packed in about as much biometric hardware as a tiny fitness tracker could without having to have as large of a case and display as a smartwatch, so in that sense, we're talking about a masthead here. And, for the most part, the Charge 5 did its job. The one design aspect that did rankle buyers, though, was the lack of a home button – users had to rely on long backwards sequences with the graphical interface or obnoxious gestures to get around their device effectively.
With those details in mind, what's actually in store for the Charge 6?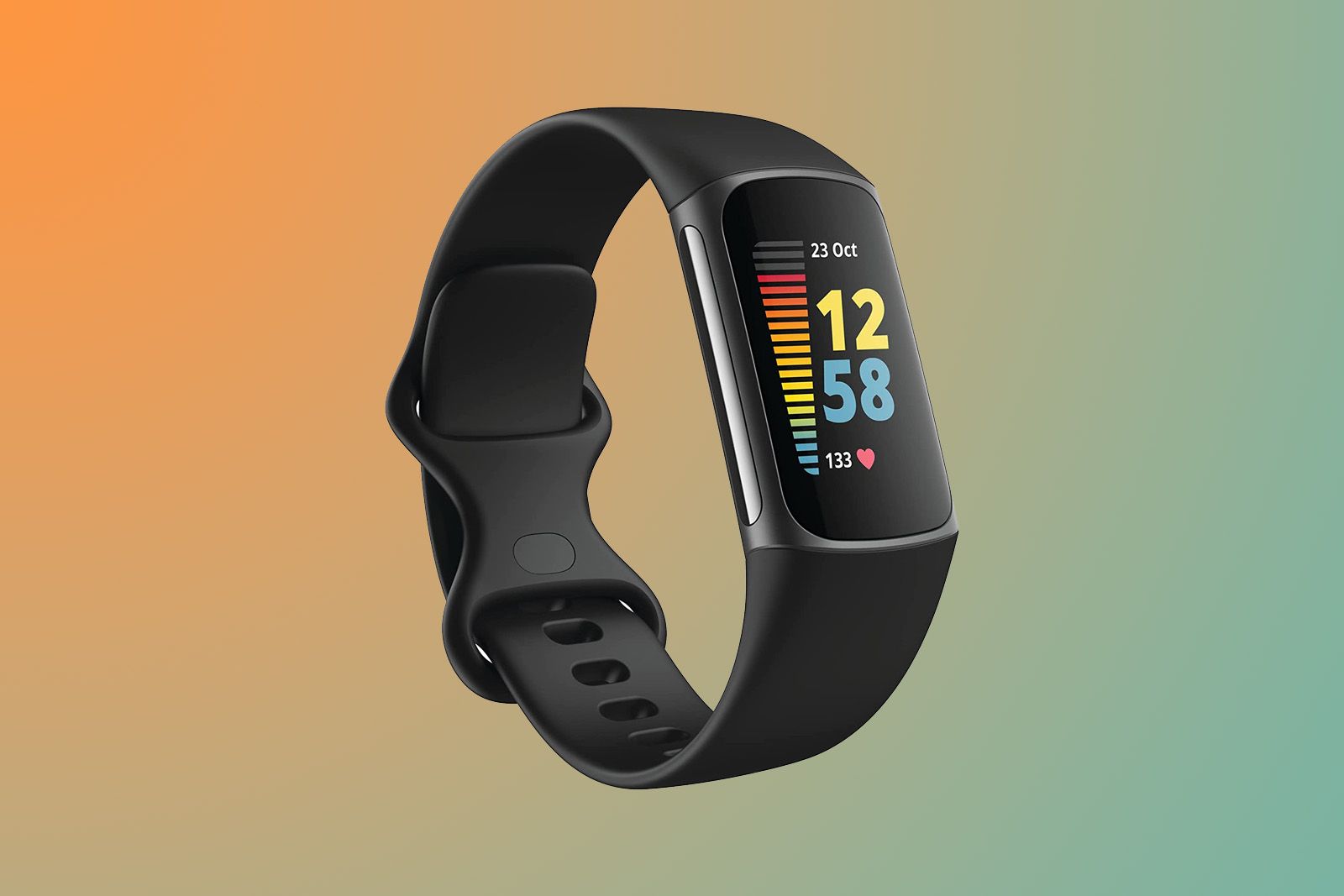 Fitbit / Pocket-lint
Fitbit Charge 5
Want a top-of-the-line fitness tracker, but worried about how much the new hotness costs? Keep an eye out for sales on the Fitbit Charge 5.
Fitbit Charge 6 release date and price
Fitbit itself is keen on showing something off soon. It has teased on social media that it will have something new on Thursday, 28 September – a couple of weeks before the Made by Google event where that Pixel Watch 2 is expected and just in time for the holiday season. The accompanying video shows a person who is wearing an unidentifiable fitness tracker wildly swinging their arms about. All bets are on that device being the Charge 6.
There's been no word on pricing so far, but we do expect the floor to be at $180 which is what the Fitbit Charge 5 retailed at during its launch in September 2021.
Fitbit Charge 6 design and features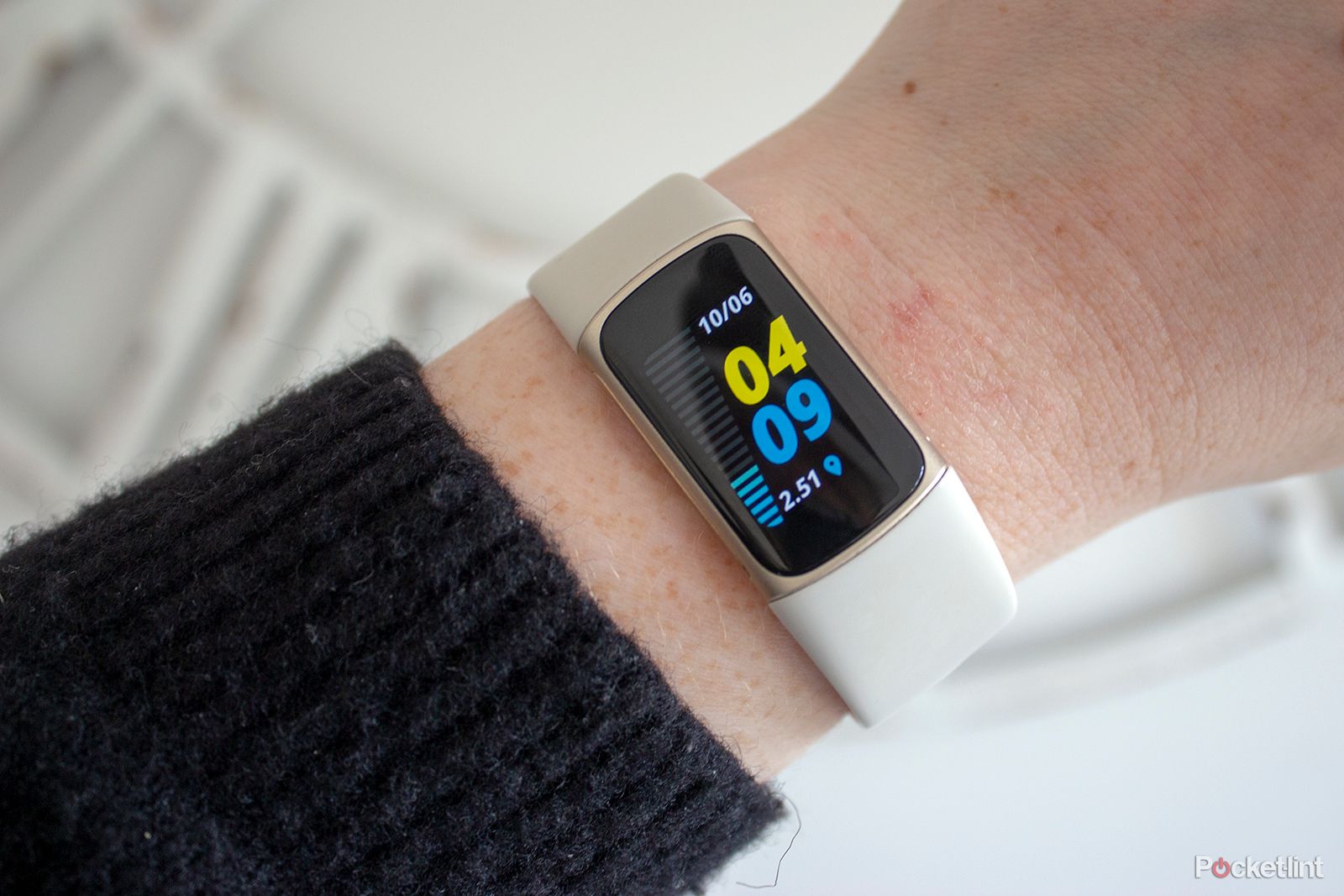 To get the table stakes out of the way, the Charge 5 features 5 ATM water resistance, NFC, GPS, and Bluetooth connectivity, SpO2 and heart rate monitors, and sensors to allow for ECGs. We don't expect those things to change, much less go away with the Charge 6.
The design is also thought to be staying the same – one source told 9to5Google all the way back in September 2022 that the Charge 5's case design, seen above with its 1-inch lozenge-esque display and rounded glass surface, would be in play for the Charge 6. It's been noted that 2018's Charge 3 and 2020's Charge 4 also shared case designs.
That said, the late word indicates there will be one addition to said design for the Charge 6 – though some would say it's a returning feature: a physical function button, something last seen on the Charge 4.
Users will supposedly be able to wake the device or get back to the clock from wherever they are in the interface. Less of a surprise, but new information nonetheless, is the notion that Google will infuse services like Google Maps and YouTube Music into the onboard experience. Both are sensible additions though they may need to be attuned for easy access during exercise and, specifically for Maps, post-workout reporting. Other than those changes, not much furniture is being moved around for Fitbit UI.
You can expect more software features down the lifespan of the Charge 6 as Google has taken its Pixel-boosting penchant of Feature Drops over to the Fitbit portfolio as well, with its first one taking place back in June (via Android Police). Some Charge 5 owners weren't pleased to find their devices broken after the update, however. Hopefully, we won't see a repeat of that with the Charge 6.
Fitbit Charge 6 rumours: What's happened so far
19 September 2023: Fitbit marks its calendar
The company sets 28 September as the date for what looks to be a new product launch, likely for the Charge 6.
14 September 2023: Charge 6 gets its button back as well as Google services baked in
9to5Google reports from sources on key hardware and software features for the Charge 6.
9 September 2022: Charge 6 to look very much like the Charge 5
Another 9to5Google missive claims the new boss will look pretty similar to the old boss.