Flatscreen hardware to pair with your streaming stick
A quality television remains the focal point of a comprehensive entertainment set-up, as a communal space to watch the big game, latest blockbuster, or stream live events. Browsing for content while cozied up on the couch has never been simpler with todays streaming sticks and smart TVs, and among the best of these streaming devices is Roku. While the company offers its own collection of sticks and boxes to compete with the best of them, Roku has partnering with a variety of television manufacturers to support a collection of gorgeous flat screens with Roku's streaming aggregator built-in. And more recently, Roku even decided to enter the market themselves with their own line of Roku-enabled TVs.
While Roku boasts an exhaustive list of brands with which they partner for Roku TVs the truth of the matter, at least in the US, it's slim pickings. And the variety of models we've seen seem to no longer be in stock, which means we're possibly witnessing a transition towards Roku exclusively supporting their new in-house line of TVs. Nonetheless, we did manage to find options readily available that offer outstanding brightness, streaming, and price, staring with the best choice overall – the TCL 6-Series R655 4K Mini-LED OLED TV.
The best Roku TVs: Our top picks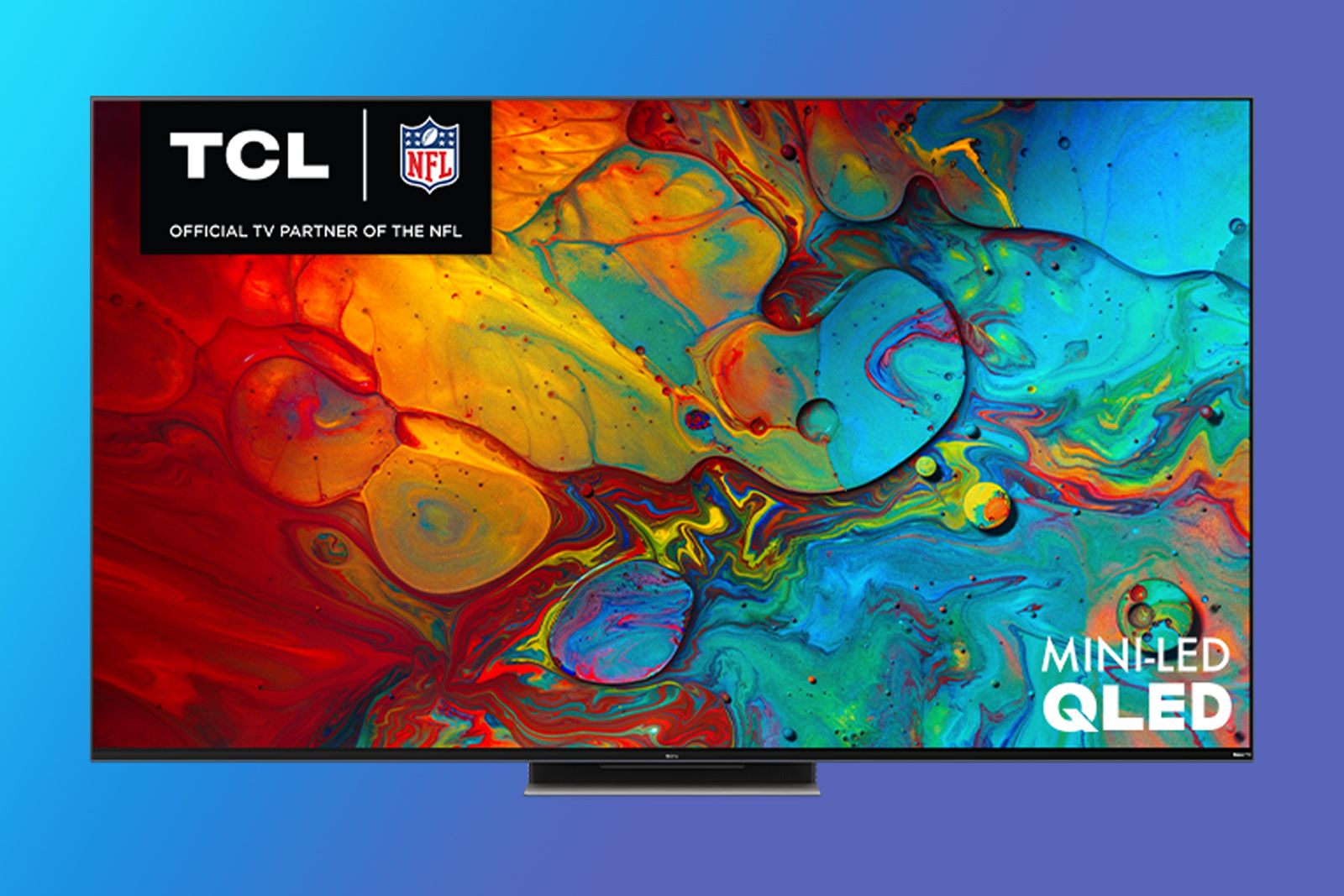 TCL 6-Series R655 4K Mini-LED QLED
1. Best Roku TV overall
Outstanding contrast, brightness, and color accuracy
$950 $999 Save $49
The TCL 6-series R655 is TCLs flagship television featuring Roku OS. By excelling where it counts most this model great bang for your buck.
Pros
Fantastic contrast
High peak brightness ideal for well lit rooms
144hz peak refresh rate is ideal for gamers
Cons
Quite a narrow viewing angle
The TLC 6-series, in this case the R655, is the latest and greatest Roku integrated TV from TCL, and another in a long line of models over the years known for maintaining consistently high standards. This flagship offering from TCL sports high peak brightness sufficient for use in well lit rooms, precise local dimming via a 240 zone array, and gorgeous contrast. Additionally, while many TVs sacrifice color accuracy when in HDR to achieve that high-contrast look, the R655 maintains vivid and accurate colors throughout. All this and more help the 6-series produce a stellar image and color gamut in both dimly lit and brightly lit rooms.
Users who prioritize gaming just as much as streaming will be thrilled at the R655's peak refresh rate of 144hz, supported by HDMI 2.1 inputs. Not only does this high refresh rate lend itself to high FPS gaming, but it also offers a smooth visual experience in menus, apps, and any other high frame rate content such as sports, or YouTube videos. Living room gamers will also appreciate the low input lag, which comes in under 15 ms at all resolutions. The R655 also supports variable refresh rate technology such as AMD Freesync, most recently featured on the Xbox Series X.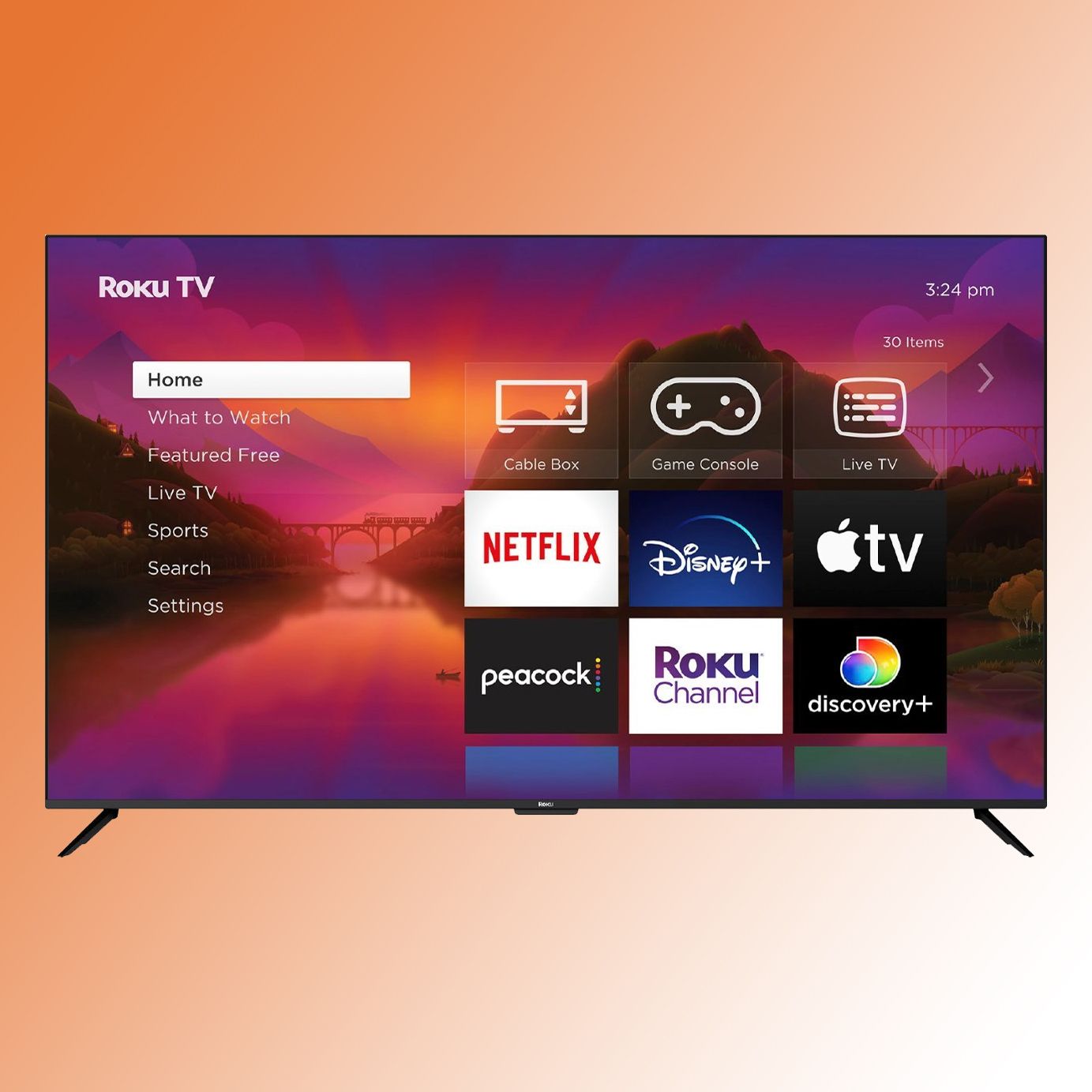 Roku
Roku Plus Series
2. Best midrange Roku TV
Fair price, high performance
$600 $650 Save $50
Rokus first in-house flagship model. QLED and 4K HDR make for a striking viewing experience at a reasonable price.
Pros
Compelling value
Top notch color accuracy in both standard and HDR viewing
Cons
Mediocre brightness for its price point
Peaks at 60hz refresh rate
Roku's inaugural TV line comes out of the gate with some gusto, boldly taking on the highly competitive television market. Their new hardware lineup features the Roku Select Series HD, the Roku Select Series, and the Roku Plus Series. Each successive model bringing more to the table in terms of features and performance, and each carrying quite the reasonable price tag for what you get.
The Roku Plus Series TV offers the highest performance among them, striving for quality viewing without breaking the bank. Featuring 4K resolution with a QLED panel, support for both Dolby Vision and HDR10+, and full array local dimming, the Plus Series promises the best of todays mid-level TVs. While it's 60hz refresh rate might not be ideal for FPS-centric gaming, this offering from Roku should be more than enough for a family movie night, or more visually focused console games.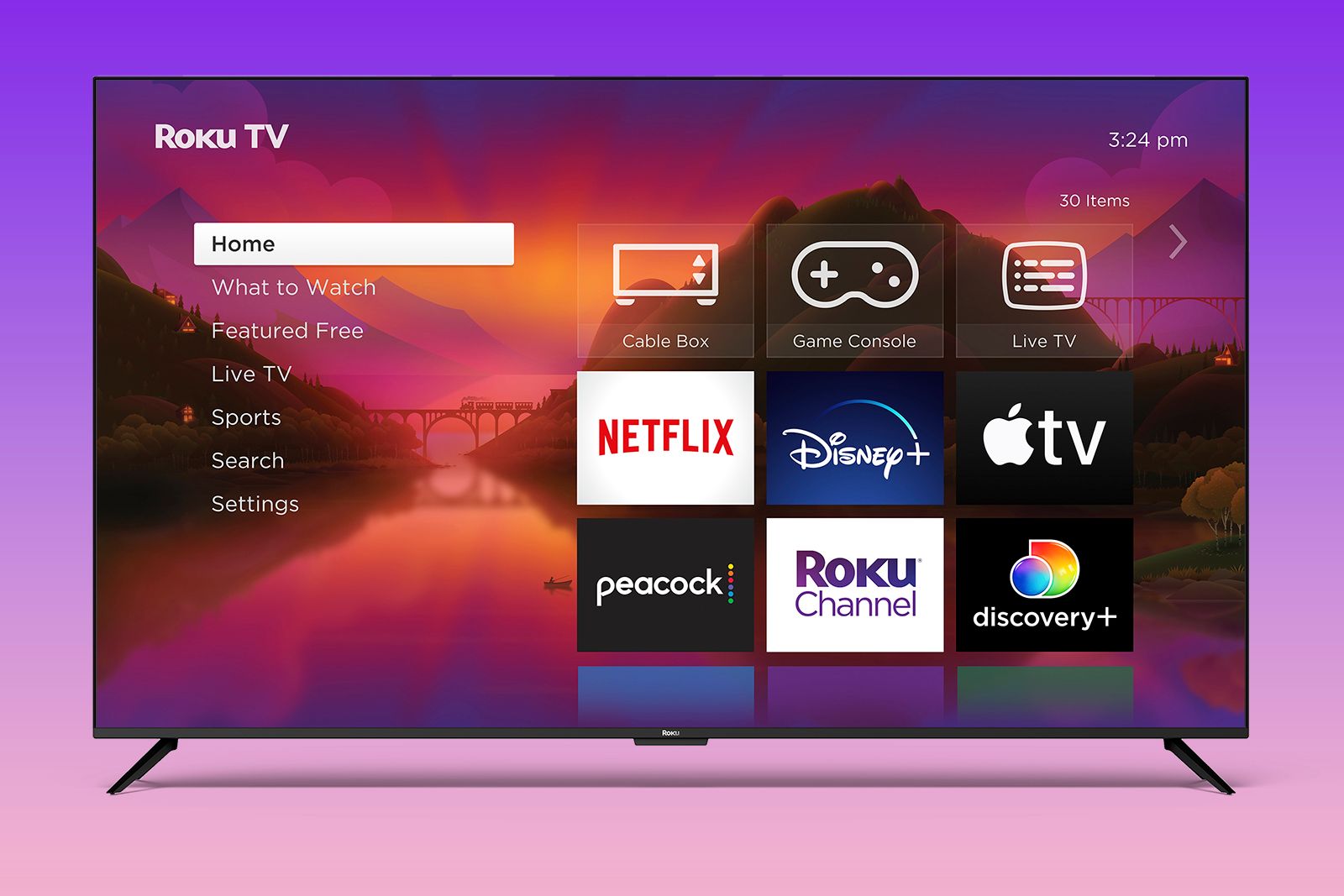 Roku Select TV
3. Best entry level Roku TV
A budget friendly option straight from Roku
Roku's self-branded budget friendly TV offers 4K resolution and support for HDR 10+. This is a bare-bones entry level 4K television running on Roku OS.
Pros
Supports HDR via HDR 10+ standard
Supports HDMI 2.1
Cons
Backlit only, no local dimming
Peak 60hz refresh rate
The Roku Select Series is our entry level pick for a smart TV featuring Roku OS. The Select series is their lowest priced entry that still supports 4K resolution and HDR 10+. Since its panel is backlit only it does not offer any local dimming which can mean lower contrast especially in darkly lit scenes, but this is less relevant in dimly lit rooms.
Whether it's for a secondary area, a dorm room, or an office, the Roku Select Series gets the job done without emptying your bank account. While it would be unfair to compare this pick against higher priced rivals, there is plenty to love in this budget friendly offering. Roku also sells what they call the Select Series HD which are smaller TVs sold in 1080p and 720p versions which could be perfect for outdoor use where it might get damaged or any other setting where you don't want the nice TV to go.
The bottom line: What is the best Roku TV?
From the TVs most readily available we found the TCL 6-series to be the best overall. In the end we preferred its impressive contrast, high brightness which makes it more versatile in more spaces, and the fact that it's gamer friendly. For those with a tighter budget the Roku Select TV is a great entry level model on which to enjoy todays impressive lineup of entertainment.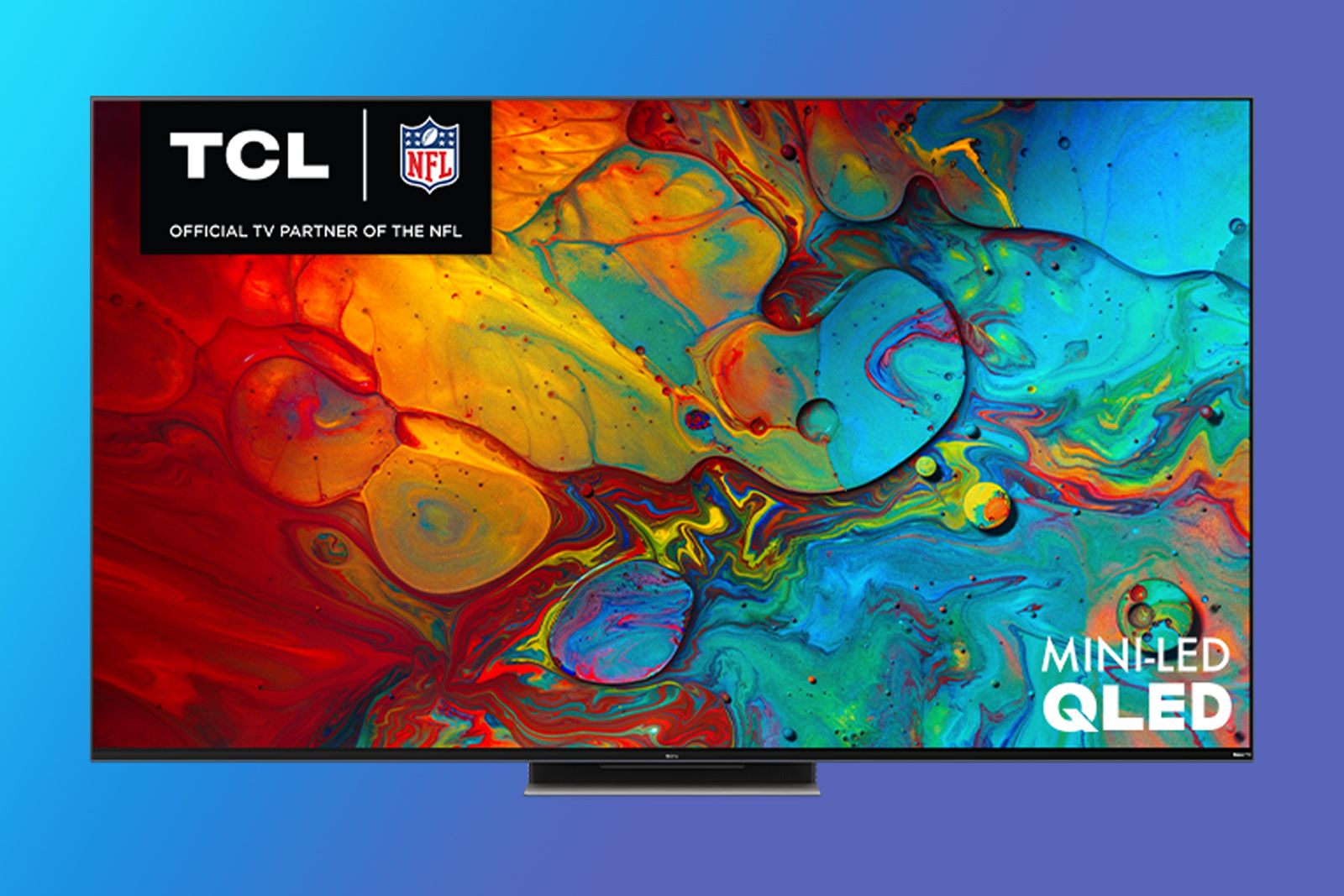 TCL 6-Series R655 4K Mini-LED QLED
Editor's Choice
Outstanding contrast, brightness, and color accuracy
$950 $999 Save $49
The TCL 6-series R655 is TCLs flagship television featuring Roku OS. By excelling where it counts most this model great bang for your buck.
How did I choose these best Roku TVs?
At the end of the day we wanted to select TVs that would deliver outstanding value for performance while being models that are easy to find in stores and online. We're familiar with TCL as a brand and come in contact with them often. We feel confident recommending it as our best overall thanks to both hands-on experience and track record for the brand. While the Roku branded TVs are in early days with limited hands-on time, early reviews are mostly positive, and they seem to deliver value for their class.
Why should I buy a Roku TV?
Of all the different OS options out there for hosting your library of streaming apps in one place, Roku is easily the most user-friendly. They've really streamlined the process of having every sport's app, streamer, video app, and browser in one convenient and easy to understand interface. Roku TVs both through their manufacturing partners and in house offerings, sit firmly in the entry level to mid-range world of smart TVs. If you're already looking at sub $1,000 TV options then consider getting one with Roku built in from any of these strong choices.
Why should I buy a Roku OS TV instead of simply any TV along with a Roku streaming stick or box?
While it's true that you can simply buy a Roku streaming stick and be up and running in minutes on any television with an HDMI port, there is something to be said for the complete integration of the OS into the TV. For starters, you'll be working off only one remote, so no fumbling around with which remote turns on and controls what. Additionally, if you're the neat and tidy type, you won't miss the Roku box sitting on your TV console or furniture and one more cable running behind the TV.
As mentioned earlier if you're already shopping in the sub $1,000 range for a TV then it's likely more cost-effective to buy one of these Roku OS models rather than buying a different one at the same price then having to buy the Roku device separately.
What should I consider when picking a TV?
You'll want to consider a myriad of factors from the viewing distance between your seating and your TV, to how well lit the room you're shopping for is. If you're wanting an all-in-one TV for movies and gaming that offers optimal brightness and stunning picture then the TCL 6-series is definitely your best bet. It's an exceptionally well-rounded TV that will serve most purposes. The other two models that we highlighted are welcome alternatives on a tighter budget, while still delivering solid picture and user experience.