Computers
How do the smaller Xbox consoles compare?
Microsoft Xbox Series S

The Xbox Series S remains probably the best deal in gaming right now, especially when it's discounted – nabbing you current-gen gaming for way less.

Microsoft Xbox One S

The Xbox One S is long in the tooth but if you can pick it up for a low price, it's absolutely worth considering as a compact last-gen option.
Key Takeaways
The Xbox Series S is a more powerful console than the Xbox One S, offering better graphics, faster performance, and 4K upscaling.
Microsoft is no longer producing new Xbox One S consoles, so it might be difficult to find new ones. However, the Series S is still being made and is sometimes available at a discounted price.
The next generation of Xbox has had time to fully bed in. Microsoft has fully embraced the multi-tiered model it started with the Xbox One X.
You now have a choice between the Xbox Series X and slimmer Series S. It's a choice that mirrors the outgoing models, the Xbox One X and One S, which have stopped being manufactured. If you've got an Xbox One S, whether with a disc drive or the digital-only version, you might be wondering how the newer slim Series S console stacks up.
Specs and availability
Before we get into a breakdown of comparisons across a range of criteria, it's worth highlighting the fact that Microsoft is no longer producing new Xbox One S consoles – it's fully moved on to the Series S and Series X.
This means that you'll struggle to find boxed, new consoles if you're looking for a One S, and you're much better off scouring the local used market for a good deal, since retailers like Amazon and Best Buy aren't providing great value on used models.
This is a big deal, since the Series S is still being made and is getting fairly regular discounts to $250 or even $200 – that's value that makes it hard to ignore given that it can play all the same games as the One S and more.
Microsoft Xbox Series S

Processing Power

4 TFLOPS

Storage

512GB internal SSD

CPU

3.6GHz

Dimensions

275 x 150 x 64mm

Weight

1.9kgs

RAM

10GB GDDR6

Screen Resolution

1440p

Microsoft Xbox One S

Processing Power

1.23 TFLOPS

Storage

1TB internal HDD

CPU

1.75GHz

Dimensions

294 x 229 x 64mm

Weight

2.9kgs

RAM

8GB GDDR3

Screen Resolution

1080p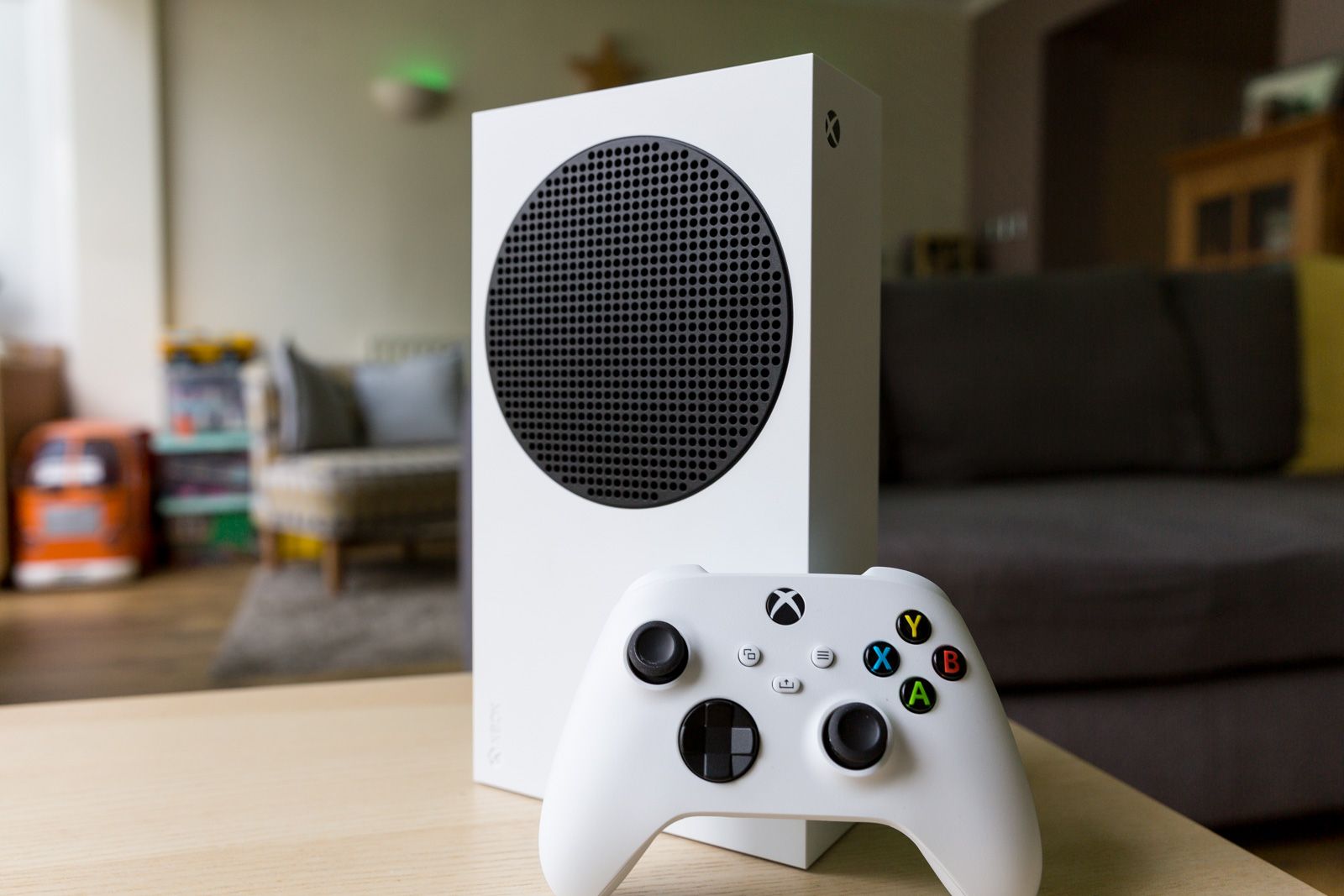 Design
As you can see, there are some somewhat obvious differences in the look of the Xbox Series S and Xbox One S, but the closer you get the more you realise they come from a very similar design background.
The Series S might have a big black grille for ventilation, but that same grille was very much present on the One S, just covered in white to make it stand out less. In fact, the Series S is in many ways a One S that's managed to shrink down even further in a few dimensions, letting Microsoft call it the smallest Xbox ever.
That said, the One S is hardly massive itself in either version, so the reality is that this is about as small as home consoles get for now (ignoring the many variations on the Nintendo Switch, which has a minute footprint). Both the One S and Series S are impressive on the design front, then, provided you can get over that black circle on the newer model.
Graphics
The difference in graphical output between the Xbox One S and Xbox Series S is pretty significant, even if they look like similar bits of hardware. The older console can't output in 4K other than on menus, instead using 1080p, and while it runs most games whisper-quiet, it is coming to the end of its lifetime in development terms.
The Xbox Series S, by contrast, can support 4K output using upscaling, and broadly targets 120fps performance at 1440p, which is a big step up. You still get ray tracing support, too, and much faster performance – in the video above a developer from The Coalition says the Series S is more than four times as powerful as the One S.
That's a big step up, although the Series S still can't match the power of the Xbox Series X, which has native 4K support and a lot more power to call on.
CPU and memory
The Xbox Series S has the same CPU as the Series X, an eight-core chip that runs at 3.6GHz, or 3.4GHz with multithreading. That's a big bump over the One S, which has a custom eight-core processor running at 1.75GHz.
On the RAM side of things, the Xbox One S and All-Digital Edition each have 8GB of DDR3 RAM and 32MB of ESRAM, with bandwidth of 68GB/s and 219GB/s respectively.
By contrast, the Series S has 10GB of GDDR6 memory running at 224GB/s, scaling according to the resolution being targeted, which is a little boost on paper.
Storage
The Xbox One S in both versions came with either a 500GB or 1TB hard drive, which was really handy for being able to download plenty of games without needing to delete things.
Things are quite different for the new Xbox Series S, which upgrades the hard drive to a solid-state drive for way faster-loading speeds and transfers, whether on older games or new ones.
However, to keep costs down, Microsoft has had to slash the drive down to 512GB, halving the amount of space you get. That's not ideal, but understandable given the price, as we'll cover later. However, it does mean that you might have to resort to external storage earlier than you'd like.
Controller
The Xbox Series will come with the newest version of Microsoft's Xbox controller, with some subtle improvements covering better grip, tweaked analog sticks and a new finish for the buttons to make them easier to press.
However, all controllers from the Xbox One era onward will work with all Xbox consoles going forward, meaning that your existing Xbox One S controllers will work on the new console and that the new controller would also work on the older tech. That means picking up extra controllers for split-screen action isn't something to worry about yet.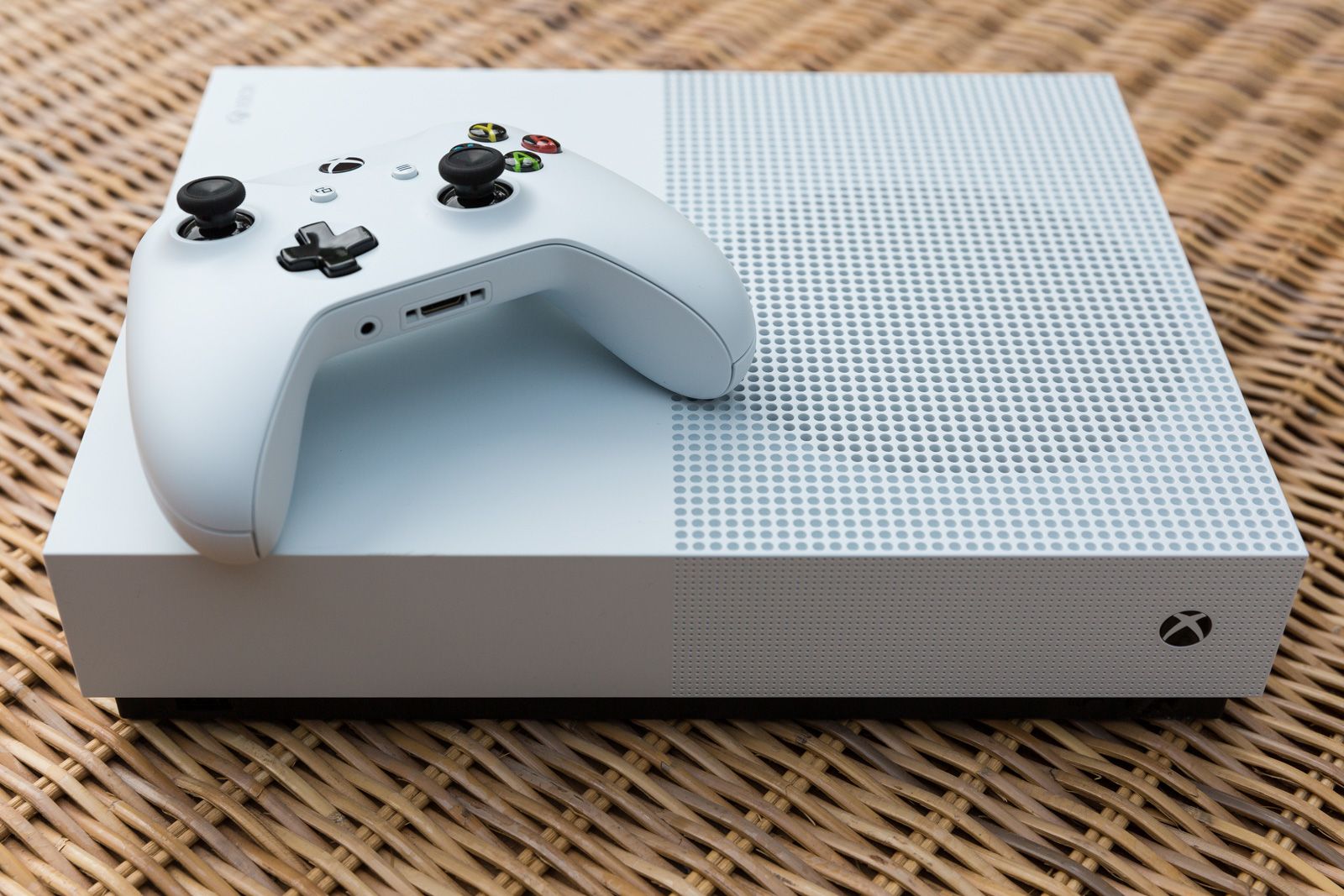 Games and accessories
Microsoft made a really interesting play with the launch of the Xbox Series X and Series S, all centred around the idea that all of its new games will work across the whole range of recent Xbox consoles.
It's adamant that people shouldn't feel they have to upgrade to a new console to play the latest games, at least for a few years.
The crown jewel of this system is Game Pass, which will ensure that you have a big library of games that will work on whatever hardware you have access to, including through streaming, so you shouldn't need to worry about new exclusives on the Xbox Series S and X for a little while yet.
Price
As we said up top, the Xbox One S has ceased production on Microsoft's end, so new models aren't being made, but it's still widely available. You can pick it up for around £250 or $250, although deals frequently lower this price.
The One S All-Digital Edition, meanwhile, can be found even more cheaply at times, starting from £200 or $200.
For a good while these have looked like solid prices to get you into console gaming, but the launch price for the Xbox Series S makes them look like bad investments now. It's available for £250 or $299, immediately blowing the One S out of the water.
Xbox Series S vs Xbox One S: Conclusion
Even if the Xbox One S is tempting you on a nice deal, we'd recommend you try and stretch to the Series S, which isn't selling out so can generally be found fairly easily. You'll get a much more powerful console for almost the same price – it's that simple.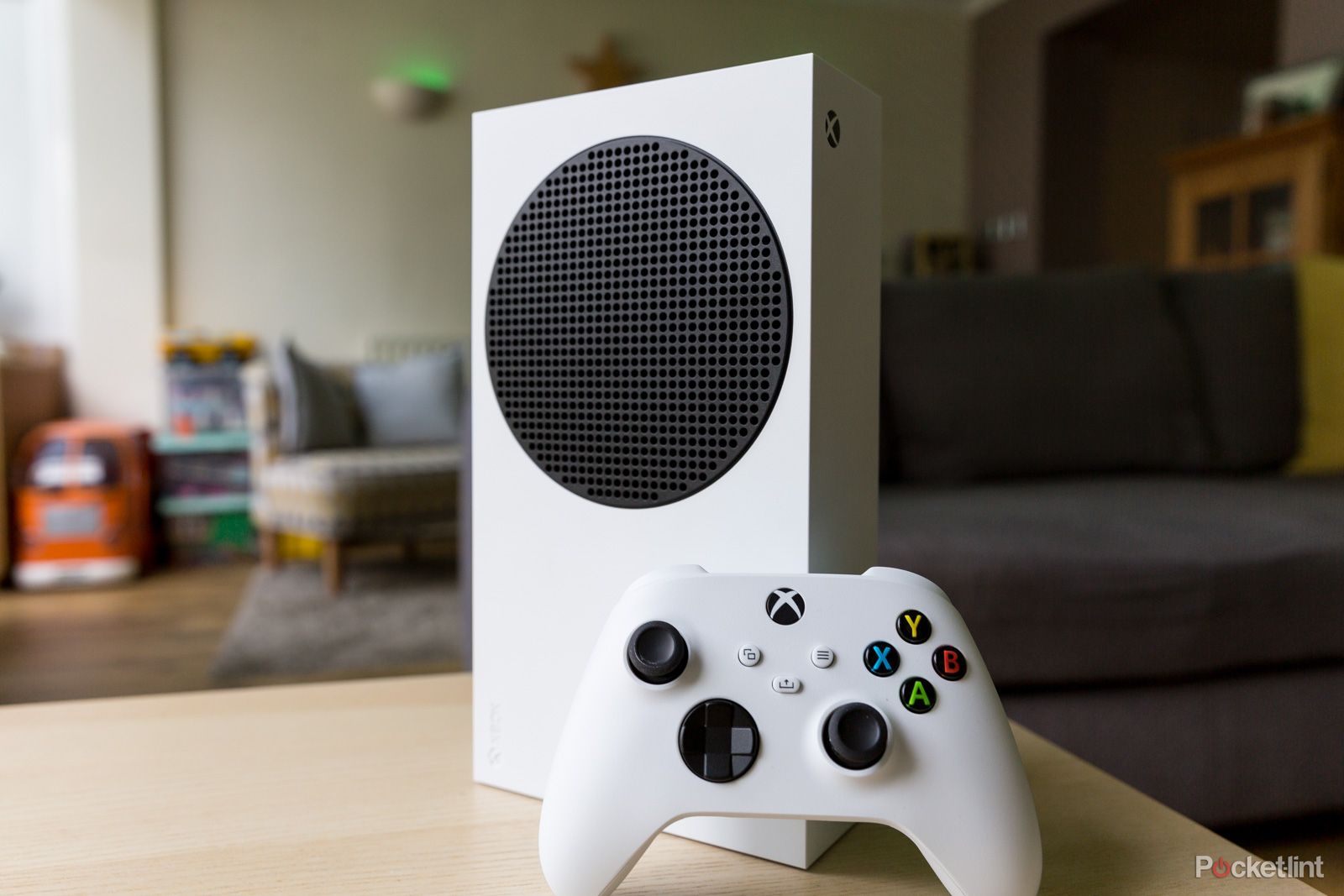 Microsoft Xbox Series S
Editor's Choice
The Series S is the clear winner in this comparison – it can do everything that the One S can, and more besides, and doesn't even cost much more.
Still, if you can find a model in your local area or online for a genuinely good price (by which we mean around $150 or less), then the One S could still be a great choice for those operating on a lower budget.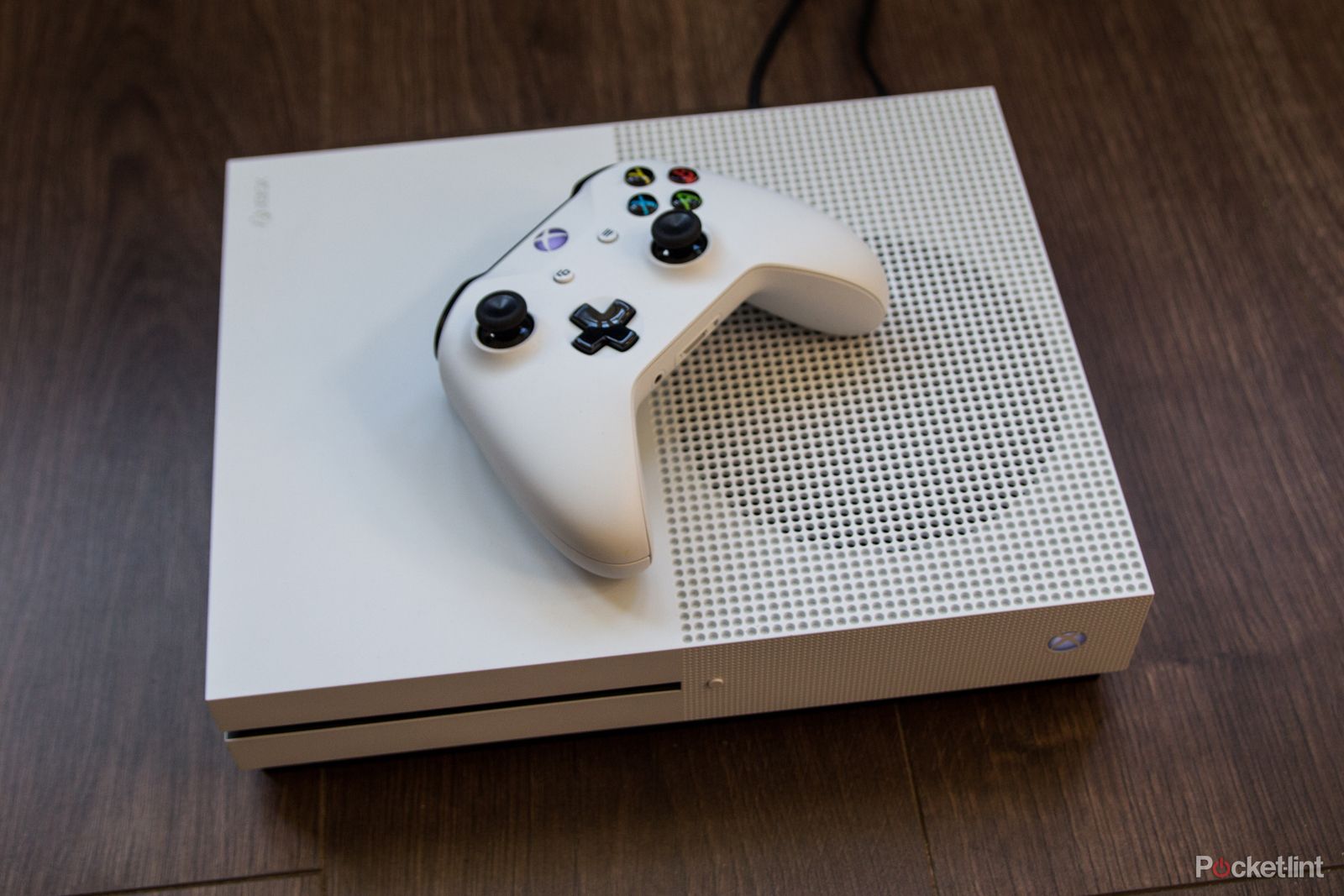 Microsoft Xbox One S
Worth considering
The Xbox One S might have had its time in the sun, but good deals can still make it a great purchase for families or those on a budget.