Computers
HP Spectre Fold is the thinnest and lightest 17-inch 3-in-1 laptop ever
Key Takeaways
The HP Spectre Fold is a versatile 3-in-1 device that can be a laptop, tablet, or desktop computer.
The 17-inch folding screen is the device's standout feature, with a high resolution and IMAX Enhanced certification.
The HP Spectre Fold's price of $5,000 may deter potential buyers.
HP just announced a new device called the HP Spectre Fold. It's a hulking 17-inch screen that can function as a compact laptop with a second screen, a giant tablet, or a desktop-like computer. It's quite an exciting device that seems incredibly cool. However, that coolness comes with a price, as the HP Spectre Fold is available for pre-order for the wallet-crunching price of $5,000.
HP is calling the Spectre Fold a 3-in-1 rather than a 2-in-1 because not only does it function as a tablet and laptop, but the large screen also gives it the ability to work like a desktop computer when you need a more stable workstation. A built-in kickstand and removable keyboard let you set the computer down on a desk and spread yourself out when needed. It also works as a 12.3-inch laptop with a versatile second display above the keyboard and a 17-inch tablet when flattened out.
The screen is definitely the star of the show, with its 1920 x 2560 resolution and folding design. It's huge at 17 inches and features IMAX Enhanced certified, which HP says is a first for a foldable PC. In laptop mode, you get one and a half screens to get creative with how you want to use that second part of the folding display.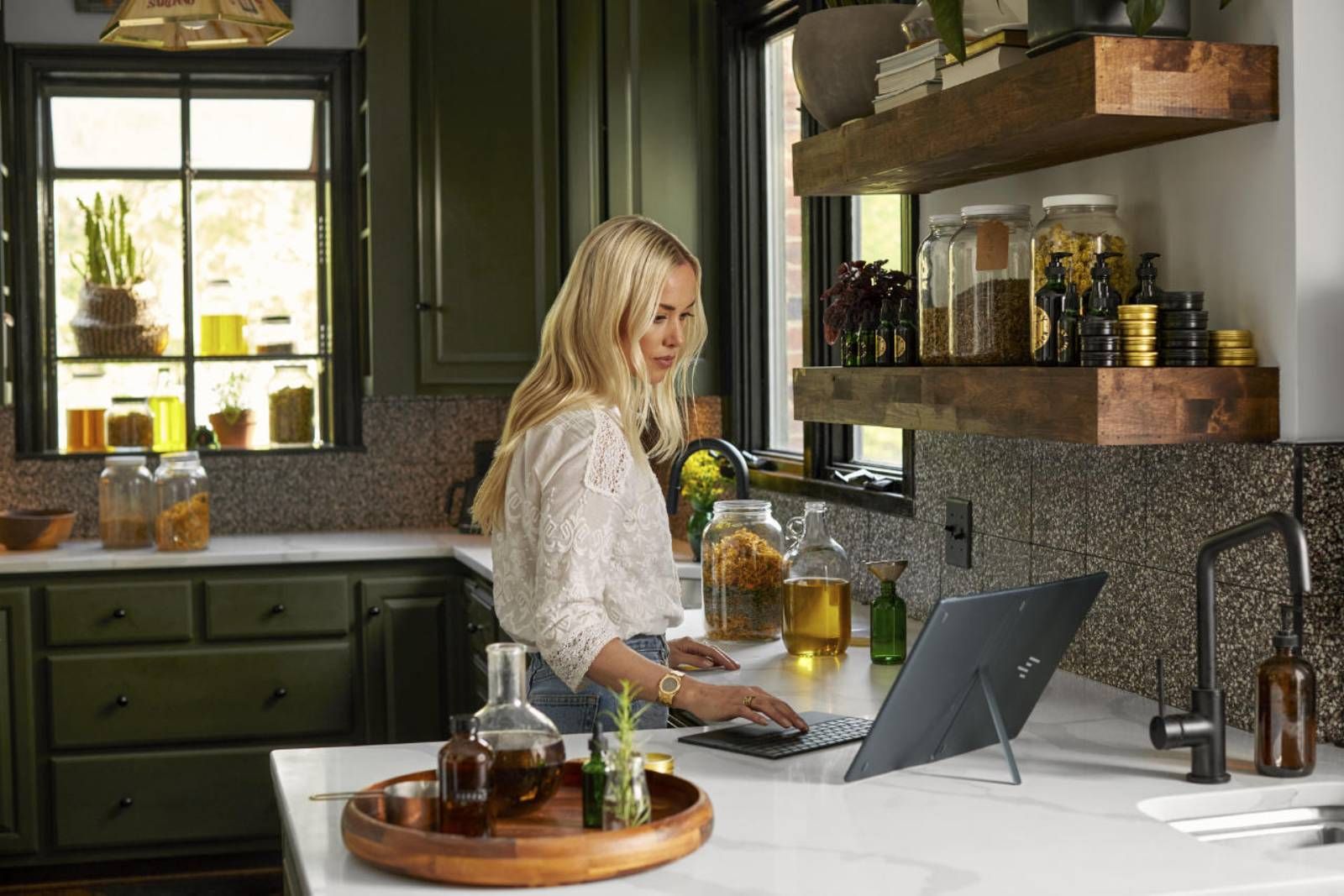 As far as the specs, the hybrid device comes with high-end power. There's an Intel Core i7-1250U with up to 4.7GHz of processing power. It also has 16 GB LPDDR5-5200MHz onboard RAM and a 1TB PCIe Gen4 NVMe TLC M.2 SSD, which should be enough storage for even the most dedicated laptop users. For connecting external devices, there are 2 Thunderbolt 4 ports. HP also included Wi-Fi 6E, the latest and greatest wireless internet tech.
HP is promising good battery life for its folding laptop, with it lasting up to 12 hours in laptop mode and 11 hours in desktop mode. The company also cited the size as a central selling point – it's the "smallest and thinnest 17-inch foldable PC." It tips the scales at 1354g without the keyboard and 1624g with it.
Everything about the HP Spectre Fold sounds appealing except the price. $5000 will rule it out of the budget range of many potential buyers, but because folding laptops are still so new, it's not overly surprising that the price is high, and we'd expect these types of devices to become more affordable as time goes on.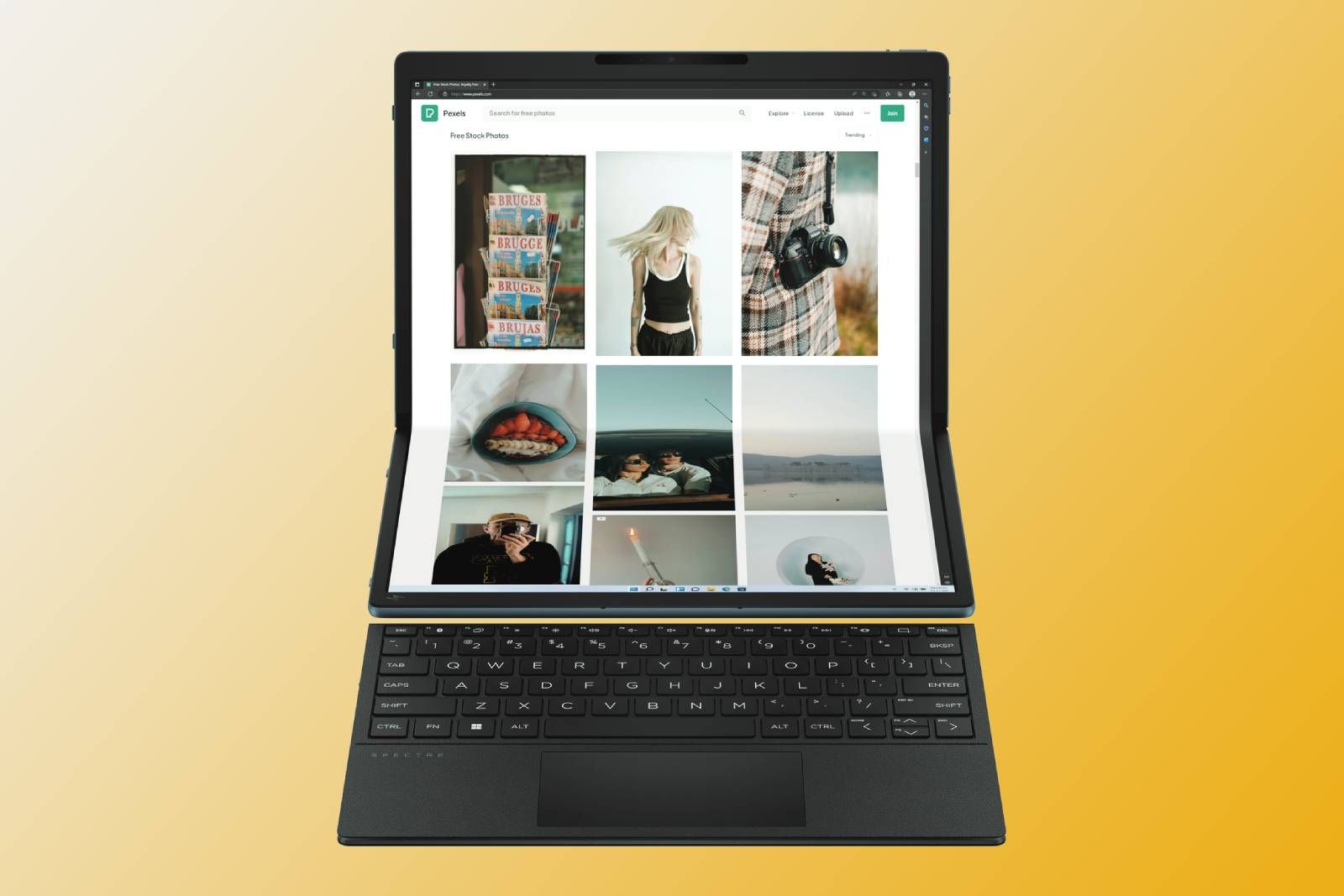 HP / Pocket-lint
HP Spectre Fold
Part 17-inch tablet, part 12.3-inch laptop, and part desktop PC, the HP Spectre is one of the coolest devices out there. It's thin, light, and big on power. And it costs an absolutely absurd $5000, which certainly limits its potential audience.