Computers
Jabra Elite 8 Active review: Made of tougher stuff
The Jabra Elite 8 Active as the name quite clearly suggests, are a set of truly wireless earbuds built for exercise, but that can also be comfortably used as your day-to-day buds.
Building on the solid Elite 7 Active, which I use regularly, Jabra has focused on making its latest Active set tougher, better at drowning out the noise and giving battery life a bit of a boost as well.
At $200/£200, these sporty buds do not come cheap and are pricier than their predecessor, so does that extra money still get you some of the best fitness-focused truly wireless earbuds in the business? Here's my take.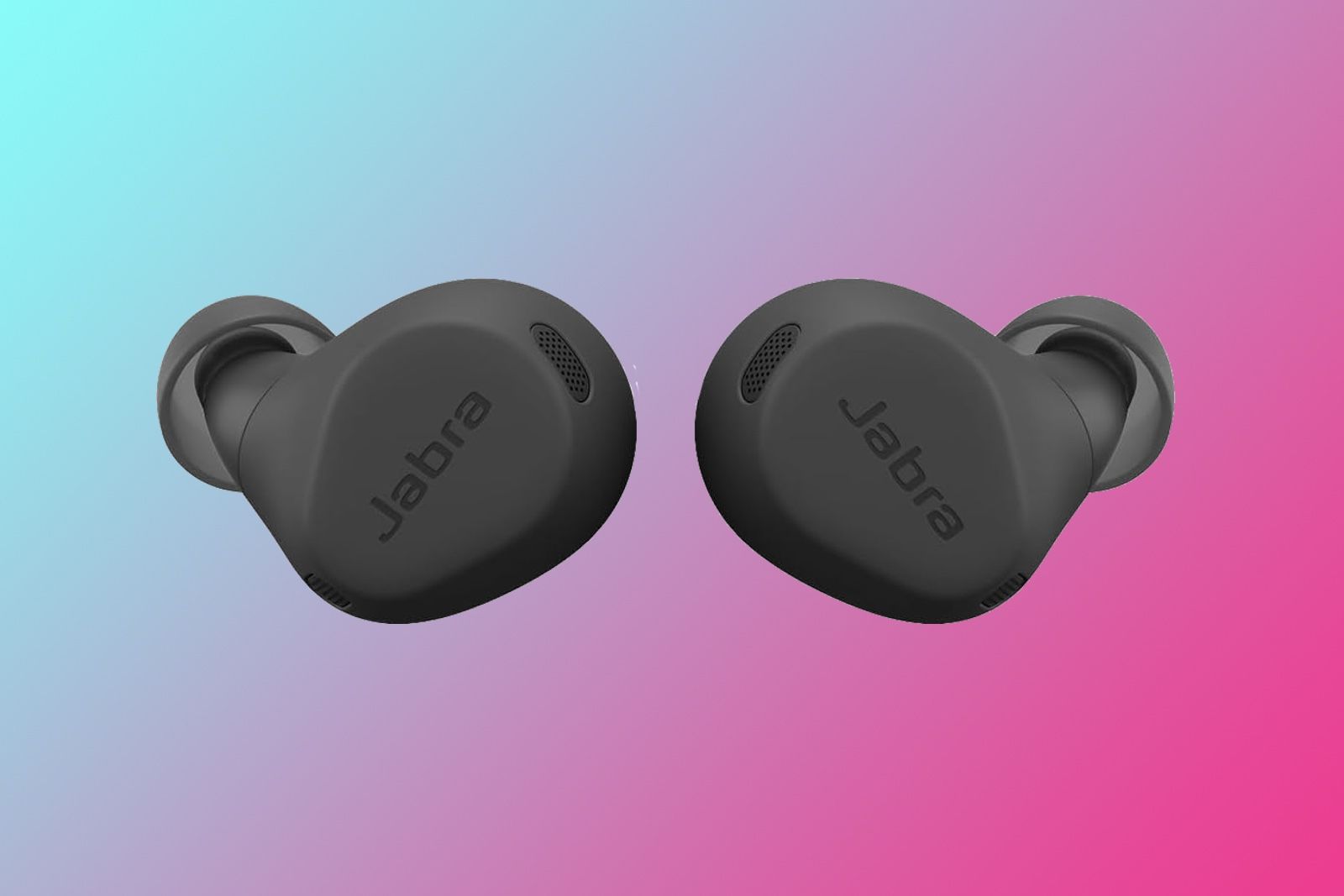 Jabra/Pocket-lint
Jabra Elite 8 Active
$180 $200 Save $20
The Jabra Elite 8 Active are some of the best truly wireless earbuds to use for exercise, which now offer a boost in ANC performance and also offers a more durable design. All while delivering the same enjoyable and customisable sound that Jabra delivered on the Elite 7 Active.
Pros
Bright, customisable sound quality
Rugged design for case and buds
Wingtip-free earbuds works well
Cons
Need to play with EQ for best sound
Charging case has got bigger
Battery life with ANC
Design
Comes in four different colours
Water resistant up to 1.5 metres
Built-in physical controls
Jabra doesn't stray too far away from the design of the Elite 7 Active for its successor, giving you the pick of four different bud and case colours, including the smart-looking, matte blue version I had to test out.
Like its predecessor, Jabra keeps the look minimal here and uses its ShakeGrip fit along with a choice of large, medium and small silicone ear gels to promise a secure fit without using wingtips or earhooks.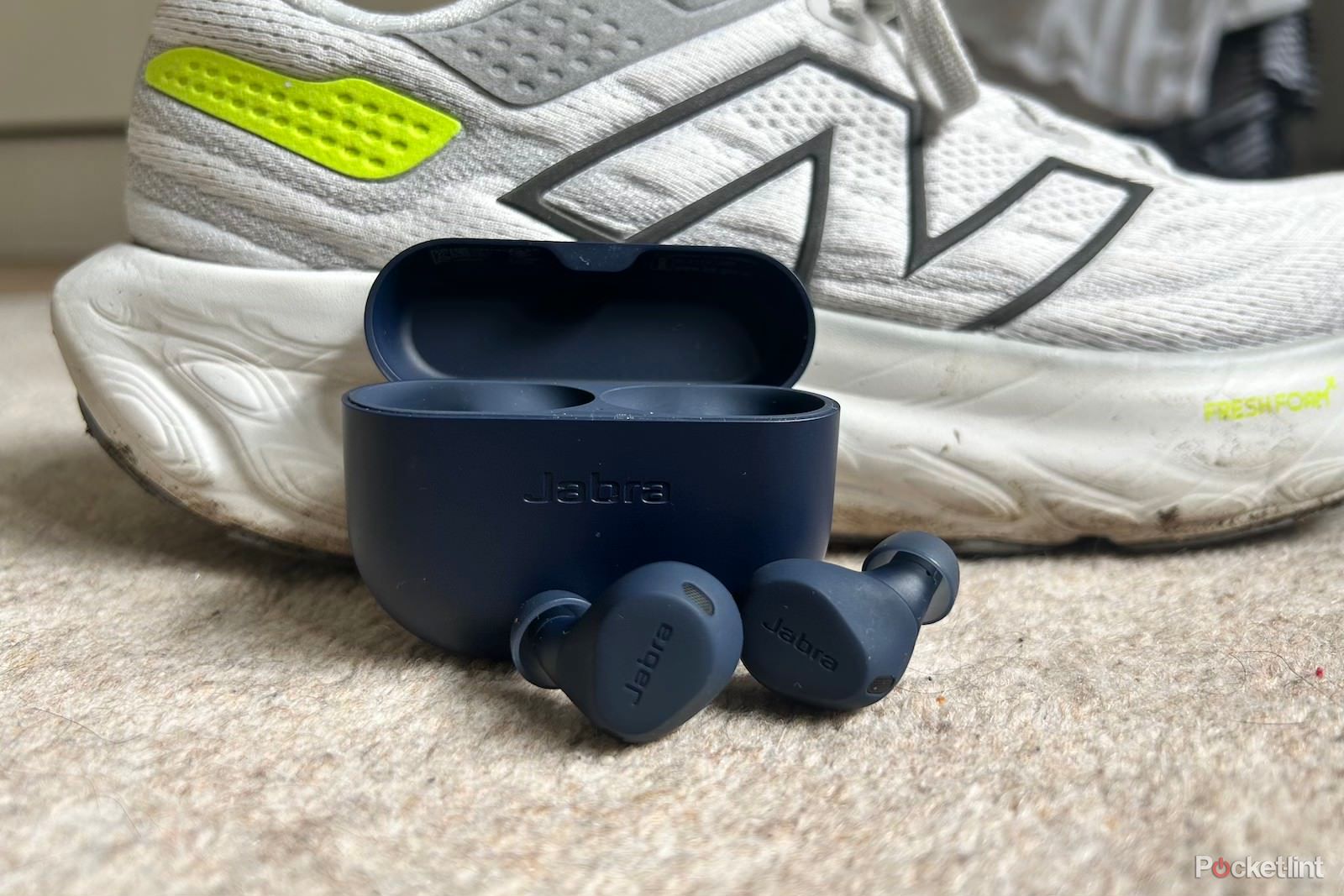 I've used the Elite 7 Active long-term and the fit overall has been very good during a range of exercises. Thankfully it's more of the same on the Elite 8 Active, and I've spent plenty of long, sweaty and high-intensity sessions with them. They're yet to drop out, and have felt perfectly stable at all times.
Jabra has focused on improving the level of durability here, and that includes both the buds and the case. The buds carry an IP68 IP rating, which means technically they can survive being submerged in water up to 1.5 metres depth. You won't want to swim with them because Bluetooth and water don't mix, but it does mean you get a good level of protection against moisture here.
In addition to that, the charging case, which has got taller, carries an IP54 rating and is dust resistant, which means it's protected from water sprays and some dirt. Jabra says its buds have been tested to military standard for ruggedness, so what you're getting here are some seriously tough buds.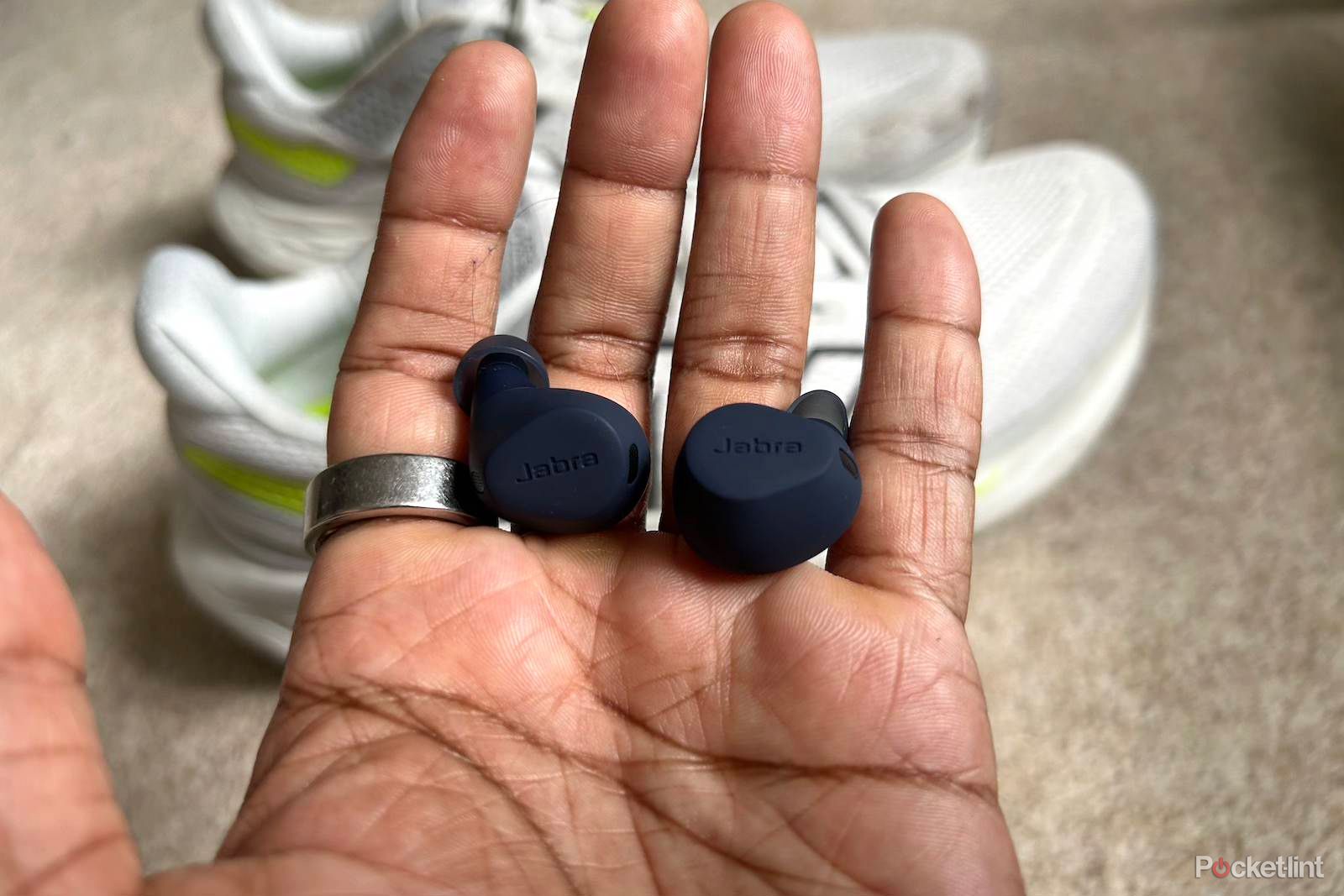 It's good to see that Jabra has retained physical controls that are discreetly hidden away on the the outer side of the buds, so you can press once or multiple times and hold the buttons to do things like adjust volume, play and pause, handle calls and switch between ANC and HearThrough modes. These controls still work great and are some of the best examples of how you can add physical controls without compromising on design and making the buds too big or bulky.
Basically, if you liked what Jabra did with the Elite 7 Active in terms of design, secureness of fit and easy to use controls, you can expect the same here – along with the added ruggedness.
Performance
6mm drivers
Improved ANC support
Extra microphones for handling calls
The same-sized 6mm driver included on the Elite 7 Active remains in place on the Elite 8 Active to power sound performance, with Jabra's Sound+ phone app giving you scope to adjust sound profile out of the box through preset and custom EQ modes.
That app will also let you view battery status, customise physical controls and use Jabra's soundscapes to help you drift off to sleep.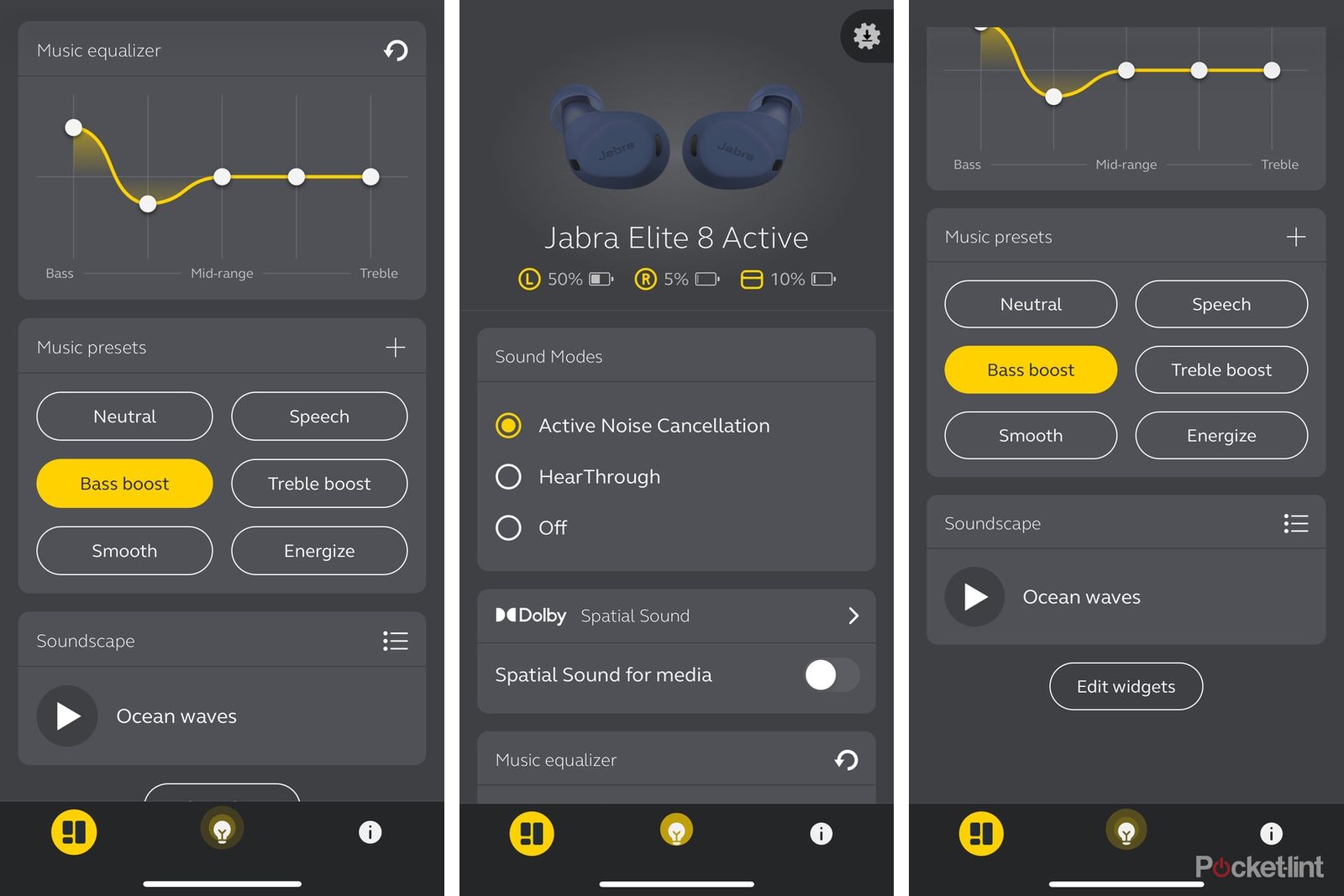 The overall sound profile doesn't feel hugely different from the 7 Active. You're getting something that's bright, offers plenty of power and a pleasant thump of bass. That said, they really benefit from you playing around with the EQ modes to get the most rewarding experience, and ultimately more balanced sound – but that depends on your preference.
If you want to use them for listening to podcasts or audiobooks, it can deliver good clarity and there's no horrible distortion when you up the volume and opt for listening to more bass-heavy sounds.
Jabra does offer HearThrough and ANC modes to block out and let the world back in with scope to adjust how effective it operates in those two modes from the companion app.
Jabra's now moved from the standard version of its ANC mode to an adaptive hybrid one that it says automatically adjusts based on environment and is 1.6x stronger than the ANC included on the 7 Active. I've used them near busy roads, in the gym battling the stereo system and also on a train and plane, and the ANC does feel like a bit of a step up on the performance from the previous Active earbuds.
The HearThrough support is good as well, as long as you get the balance right. This requires you to configure it in the app to make sure you get a good balance of being able to hear audio while also hearing sounds like traffic or having a conversation, while still having them inside of your ears.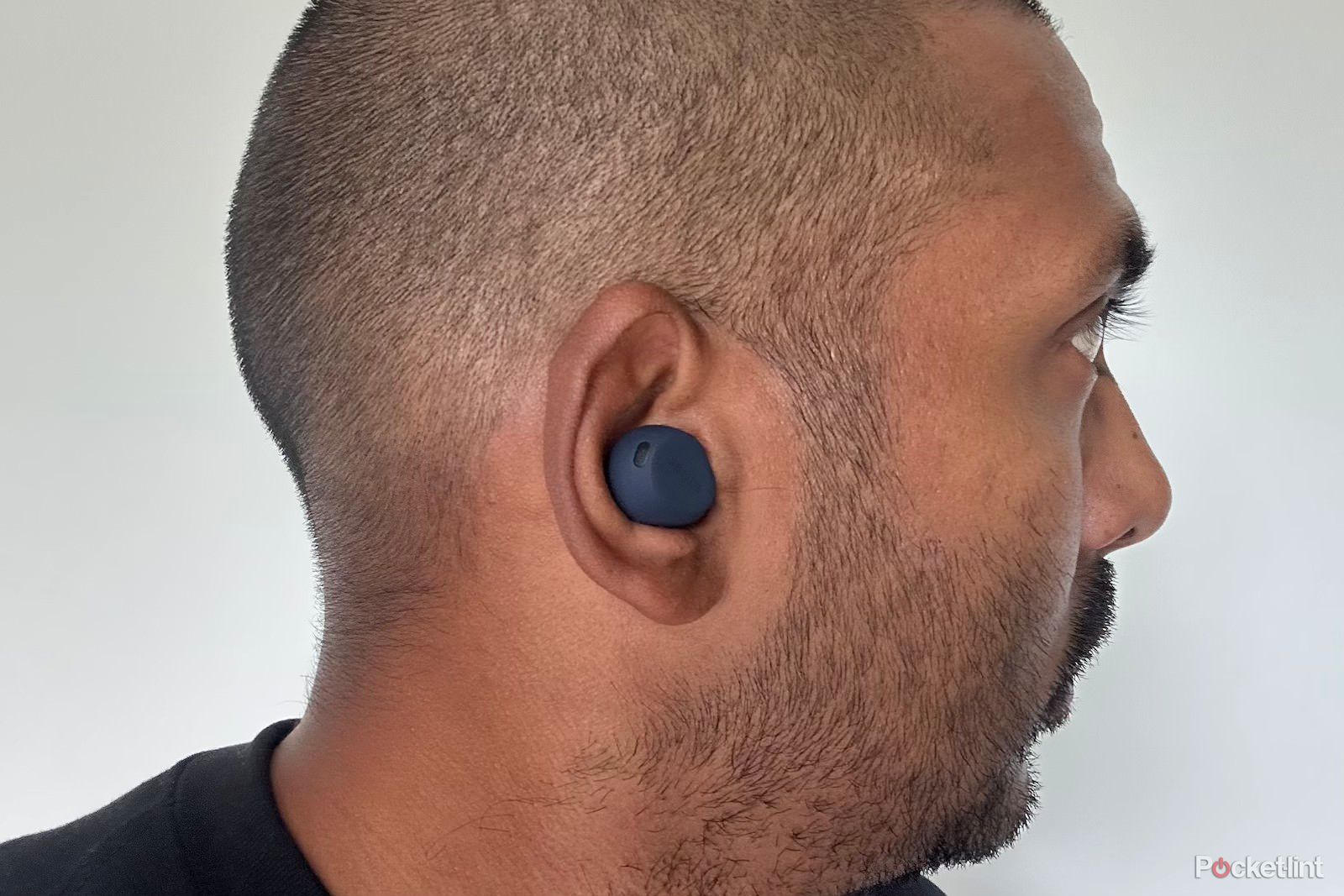 Jabra additionally offers listening modes that have their uses outside of workout time, or for those that prefer to work out while binging on a new Netflix series. There's Dolby Spatial Audio support, which is enabled inside of the app and does notably make the audio more immersive for films and videos. If you leave it on while you're listening to audio however, it creates a quite murky, echoey feel to audio, and I wouldn't recommend it.
You can take calls here as well and speak to your phone's smart assistant, with Jabra moving from four to six onboard microphones that can distinguish between voices and background noise. There are also new features, like a wind-protecting mesh to improve call quality when outdoors.
If you're hoping for best-in-class calls, that's not what you get here, but it's also not a muffled, hollowy mess and it does a pretty good job of blocking out exterior sounds to give you good, but not stellar call quality. If you're planning to use them for things like Zoom calls and phone calls on the move, they do a solid job.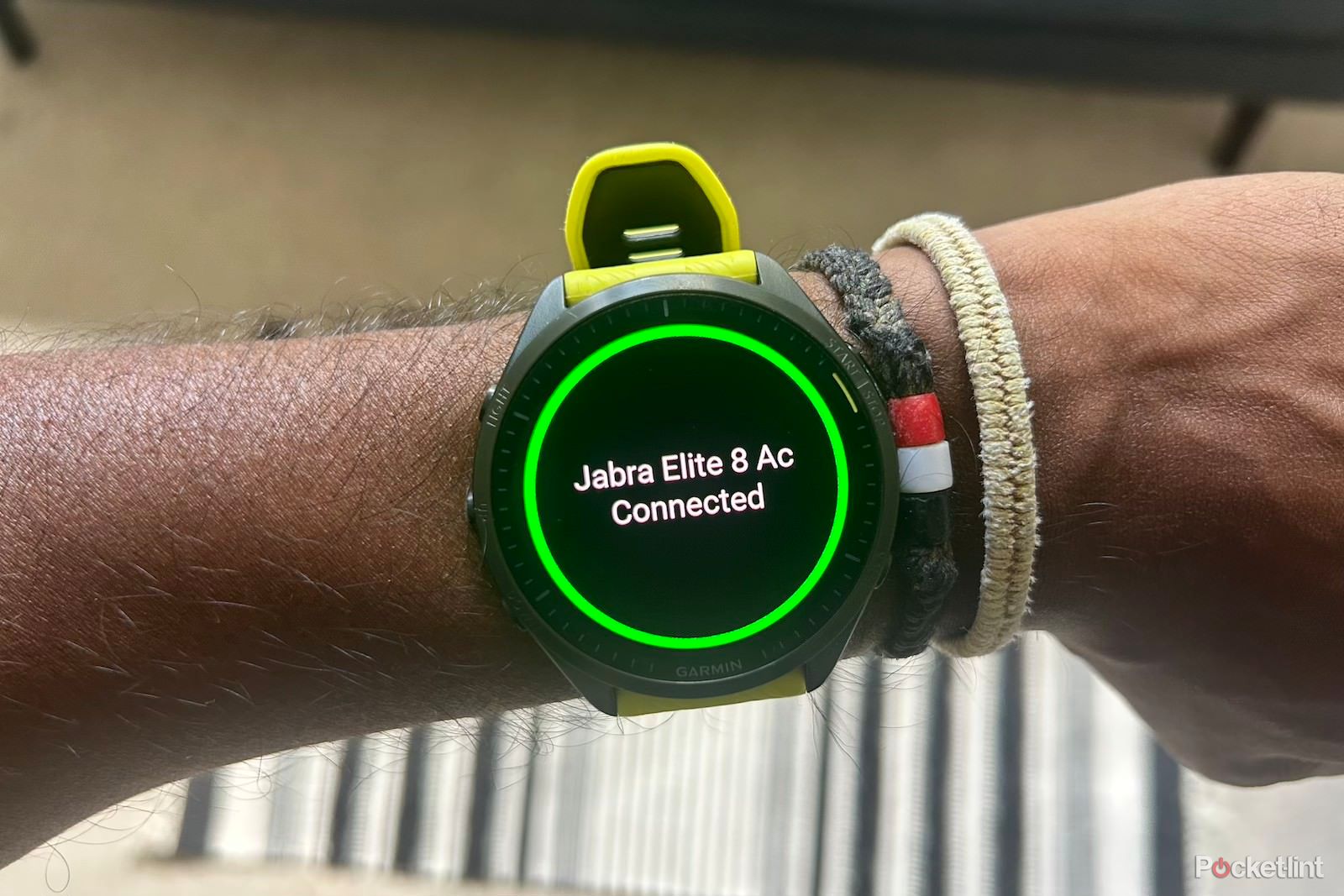 On the connectivity front, Jabra uses the latest Bluetooth 5.3, and I've experienced no issues pairing to an iPhone 14, Google Pixel 6a or to a MacBook Air for stationary listening. It also worked fine with sports watches like the Coros Pace 3 and Garmin Forerunner 965 and I've had no issues pairing it to the Apple Watch Ultra either. Multipoint sharing is on offer here too and the Bluetooth range of up to 10 metres does feel accurate based on my testing.
Battery life
8-14 hour battery life
Fast charge support
Works with wireless chargers
The Jabra Elite 8 Active puts in a similar battery performance to the Elite 7 Active, with the bigger charging case boosting the battery you will enjoy overall.
Jabra says you'll get up to eight hours with ANC in use, which is similar to what was touted on the 7 Active. If you disable ANC, then that jumps up to 14 hours. When you factor in a fully charged charging case, you can get anywhere from 32-56 hours battery life.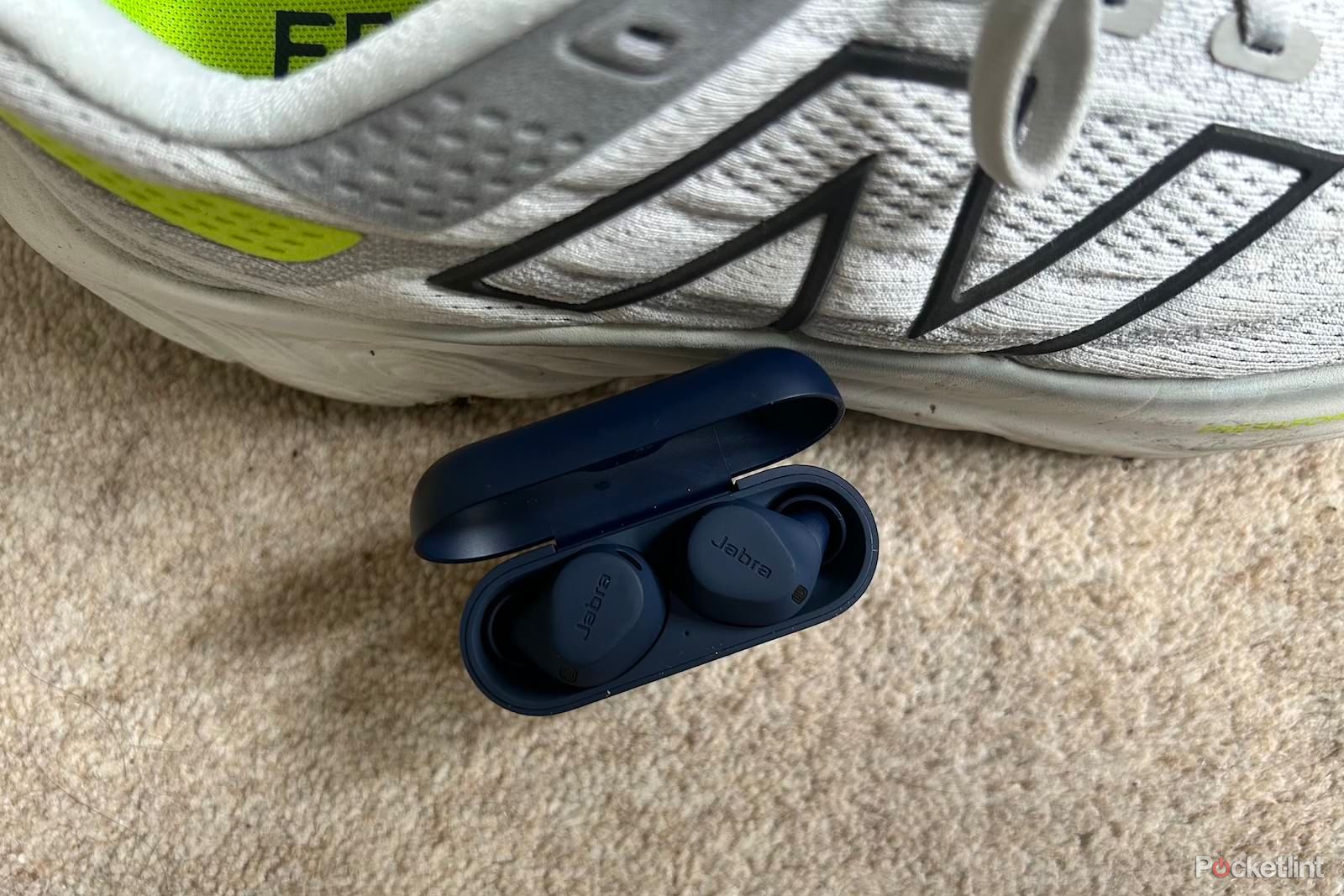 For an hour worth of running with ANC in use, the battery dropped by 25 per cent, which suggests much lower ANC battery numbers than Jabra states here. Clearly, listening volume has a part to play in the type of battery life you're going to get here.
When the buds do need charging, there's a fast charge mode that gives you an hour's listening time off a five-minute charge, but if they're full flat, they'll take up to three hours to power back up to 100 per cent.
If you've got a QI wireless charger lying around, you can drop the charging case on it to power them up in a more convenient manner as well.
Verdict
The Jabra Elite 8 Active mainly offers upgrades on the Elite 7 Active in the durability and ANC departments, but other than that, they offer more of the same in terms of fit, sound and battery performance.
If you like the idea of improved ANC performance and ruggedness for both buds and case, then those are reasons to upgrade from the 7 Active.
If you're looking for a pair of truly wireless earbuds that offer bright sound, a secure fit sans wingtips and work great during and outside of exercise, the Elite 8 Active are some of the best sporty truly wireless earbuds you can put in your ears.