Official Samsung Galaxy S23 FE renders leaked with very a familiar look
Key Takeaways
Samsung Galaxy S23 FE leaks again with official renders confirming its design similarity to the Galaxy S23, which is promising.
The leaked renders show a sleek black phone with a flat display, single hole-punch design, and a trio of cameras on the rear.
The phone is expected to come with either a Qualcomm Snapdragon 8 Gen 1 or Exynos 2200, 8GB RAM, 128GB or 256GB storage options, a 50MP main camera, 6.3-inch display, and 5G connectivity. The official announcement date is still unknown.
While all of the attention remains on Apple and its iPhone 15 and iPhone 15 Pro launch, Samsung continues to work away at a phone that we've been hearing about for months. The Samsung Galaxy S23 FE is expected to debut imminently, and now it's leaked again – this time with new renders appearing online.
These renders are thought to be official Samsung renders and they show a device that looks familiar. If legitimate, these renders appear to confirm that the Galaxy S23 FE will indeed borrow design cues from the Galaxy S23, something that isn't necessarily a bad thing.
Looking sharp
The new leak comes via The Tech Outlook which shared the images in the middle of iPhone hysteria yesterday. As you can see at the top of this page the renders show a design that's definitely similar to the Galaxy S23, with the phone looking splendid in a black colorway.
The images show a phone with a flat display that also has a single hole-punch design for the front-facing camera. That hole is central, while the rear of the phone shows a trio of cameras and of course an LED flash. The Samsung logo is also present and correct, as well it should be.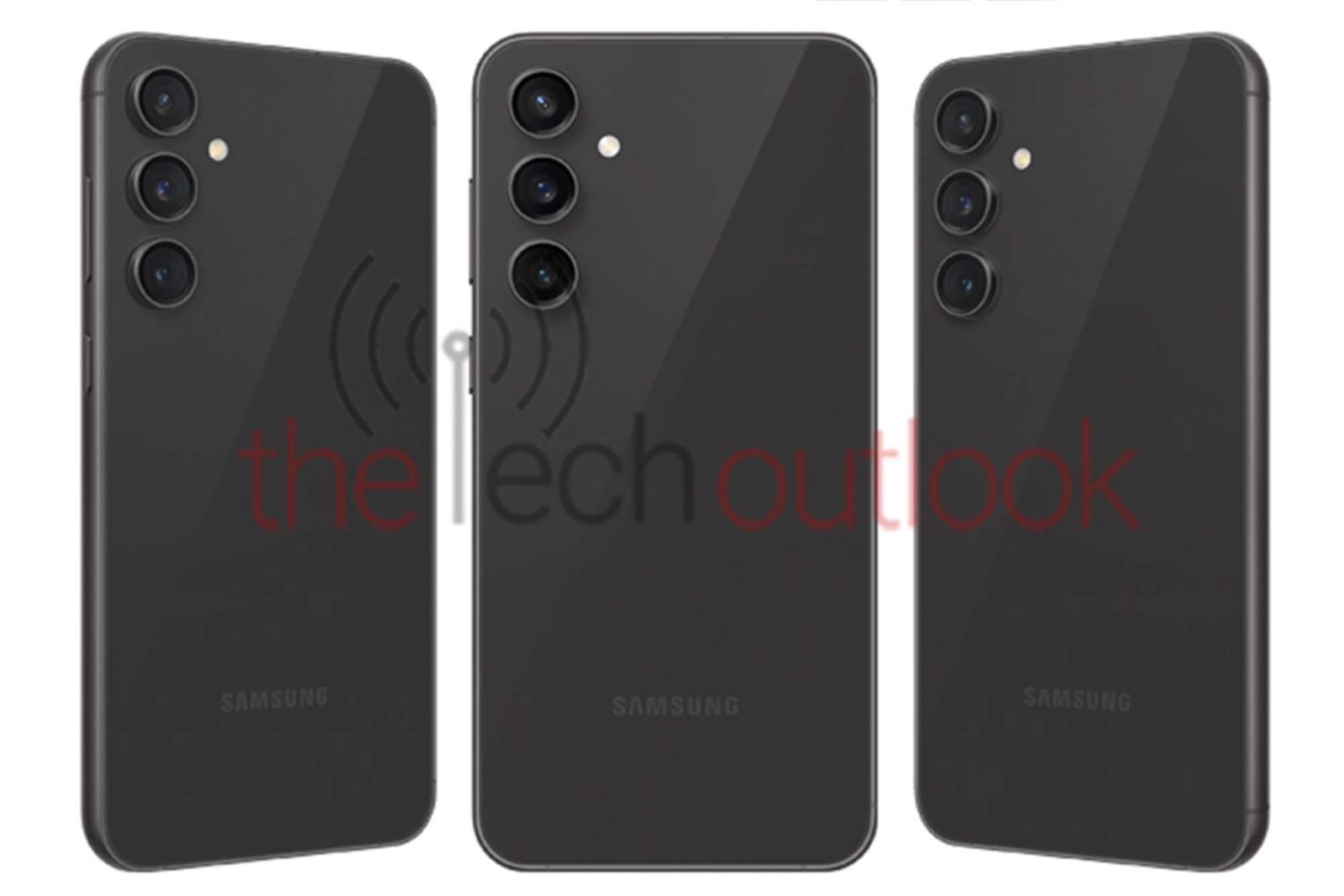 The Tech Outlook
 
In terms of specifications, we're expecting either a Qualcomm Snapdragon 8 Gen 1 or Exynos 2200 depending on where you happen to buy this thing, while 8GB of RAM is also in the cards. 128GB and 256GB storage options are likely to be offered, too.
Camera-wise, the main shooter will be a 50-megapixel affair if the rumors are true while the display will run at 6.3 inches. 5G connectivity is a given, too.
As for when the Galaxy S23 FE will be announced, we still don't know for certain. But it's expected that it will debut in India as soon as next month which means that it could well arrive internationally around the same time. Indian retailer Flipkart currently lists an unnamed Samsung phone as "coming soon" so we might even see it debut sooner than October.