Key Takeaways
Xbox Game Pass Core is a more affordable subscription option that replaces Xbox Live Gold, providing access to online multiplayer gaming and a curated selection of over 25 games.
Game Pass Core costs $9.99 per month or $59.99 per year, making it a good budget-friendly choice compared to the more expensive Game Pass Ultimate.
Existing Xbox Live Gold subscribers will automatically become Game Pass Core subscribers, gaining access to the Core library of games without any change in their subscription price. However, the Games With Gold program has been discontinued.
Microsoft is killing Xbox Live little by little. The company has replaced the Xbox Live portion of its subscription offerings with a new tier of Game Pass called Xbox Game Pass Core. It's more affordable than Game Pass Console and Ultimate but has some limitations to justify the lower cost. Despite that, it's a solid offering for those on a budget that lets you into the Game Pass ecosystem without breaking the bank too much.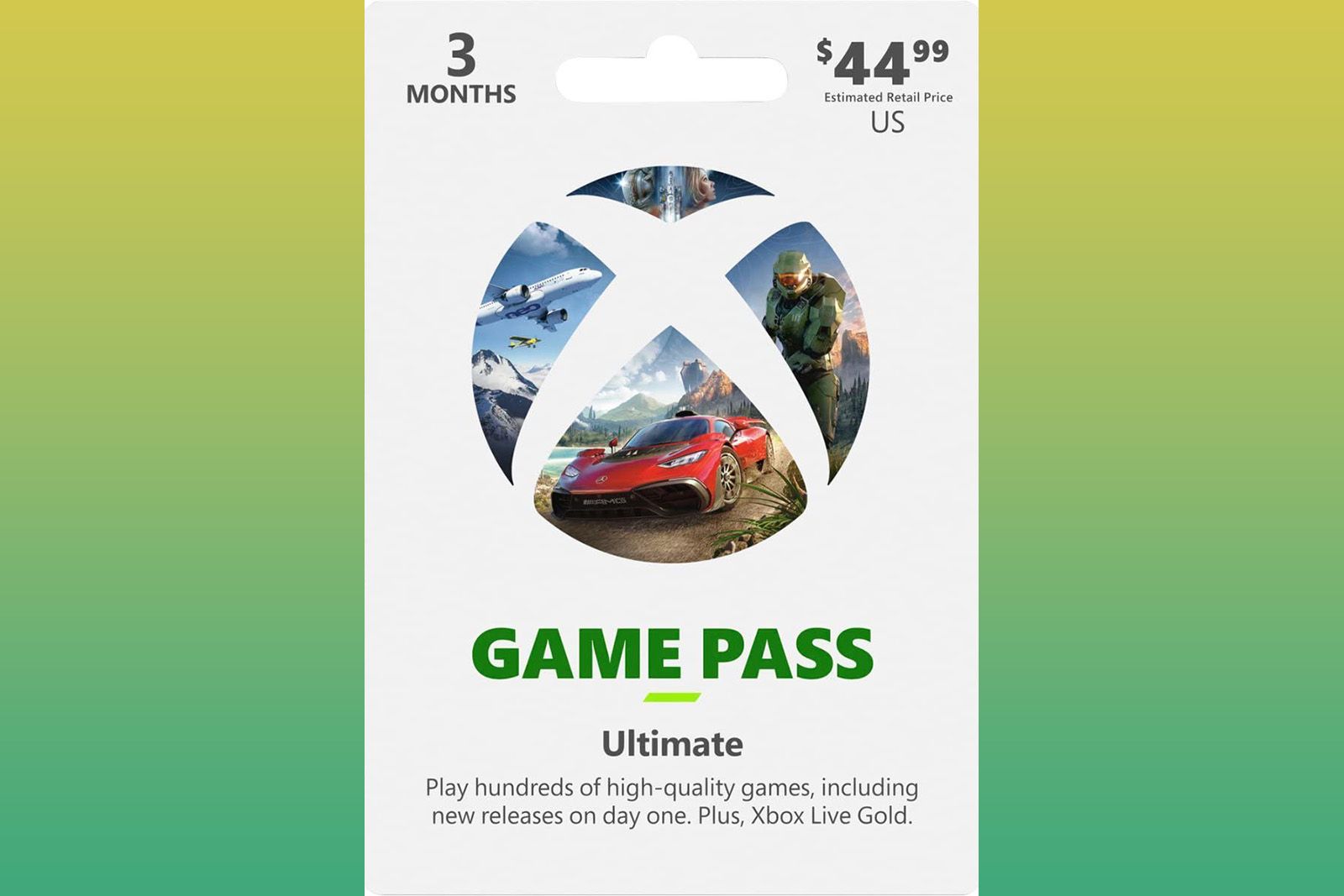 Xbox
Xbox Game Pass Ultimate (3 months)
If you don't want to wait for Core, you can get the full Game Pass Ultimate subscription right now.
What is Xbox Game Pass Core?
Xbox Game Pass Core replaces Xbox Live Gold in Microsoft's subscription offerings. Rather than having and mixing two different services, Microsoft is getting everything under the Game Pass banner, which makes much more sense from a marketing perspective.
Because it's the replacement for Xbox Live, this service includes access to the entire online multiplayer experience on Xbox. Game Pass Console is more expensive but doesn't include access to multiplayer gaming on Xbox, so in that sense, Game Pass Core is a good bargain.
Of course, there's a reason Game Pass Core costs less – it doesn't come with the entire Game Pass library of games. Instead, you get a curated selection of more than 25 games, with new ones added two or three times per year (presumably, some games will be removed, though Microsoft didn't get into that).
How Much is Xbox Game Pass Core?
Since Game Pass Core is replacing Xbox Live Gold, it'll cost the same as the old subscription. You can pay $9.99 per month or $59.99 per year to access Game Pass Core.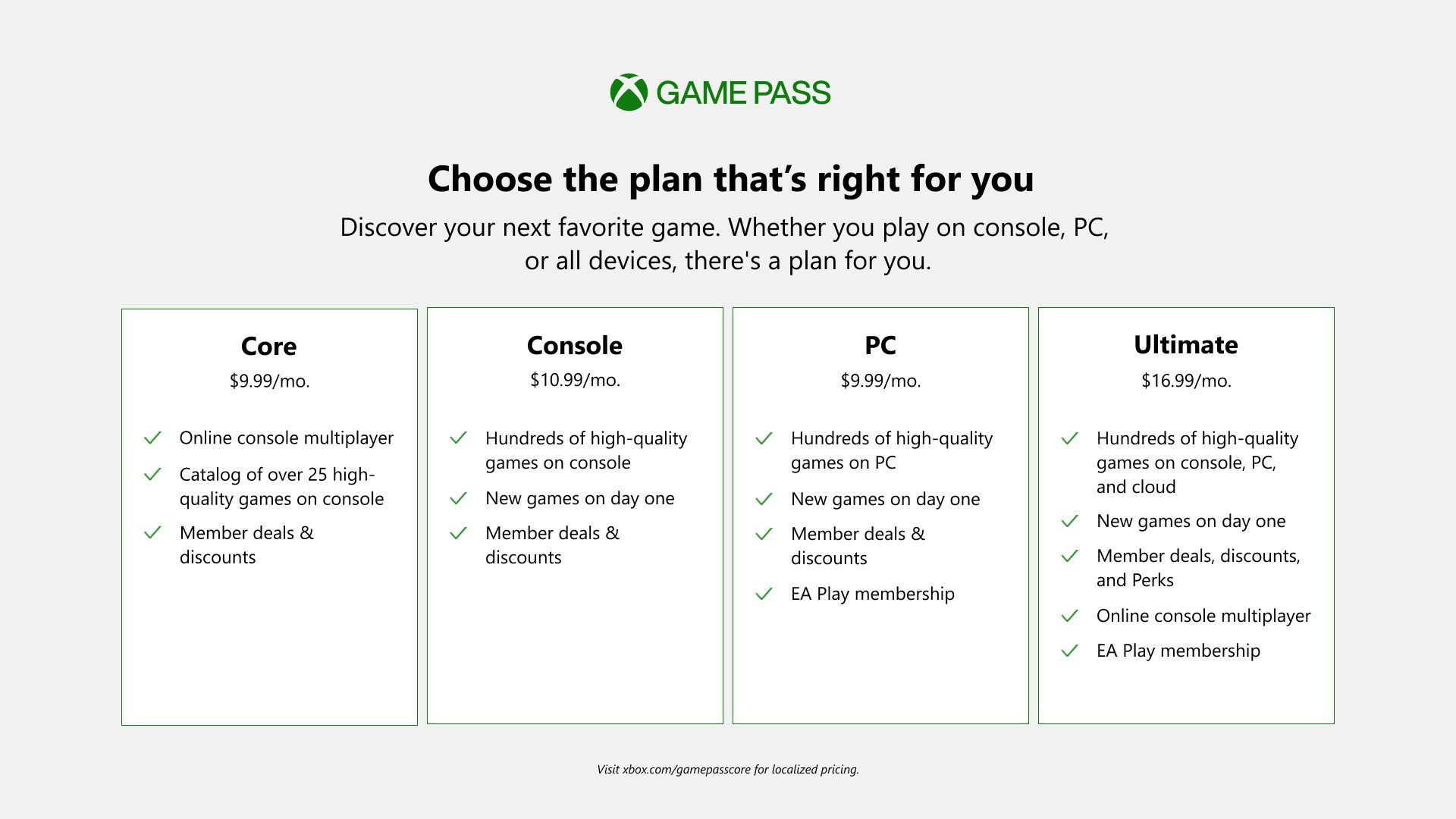 It's a good bargain compared to Game Pass Ultimate, which is $16.99 monthly. However, you only get access to around 25 games, whereas Game Pass Ultimate gives you access to hundreds of games in the entire Game Pass library, new games on day one, and access to EA Play. It really comes down to your budget: does it make sense to spend the extra money on Ultimate or save a few bucks a month on Game Pass Core?
When did Xbox Game Pass Core launch?
Game Pass Core launched on 14 September 2023. The service was called Xbox Live Gold until then, and its free games weren't available to players until 14 September.
What happens to existing Xbox Live Gold subscribers?
Microsoft says all Xbox Live Golf subscribers will automatically become Game Pass Core subscribers now that it's launched. The games in the Core library will also become available to those players. Their subscription price won't change, so it's mostly just a value add since they'll get to play games they otherwise wouldn't be able to access.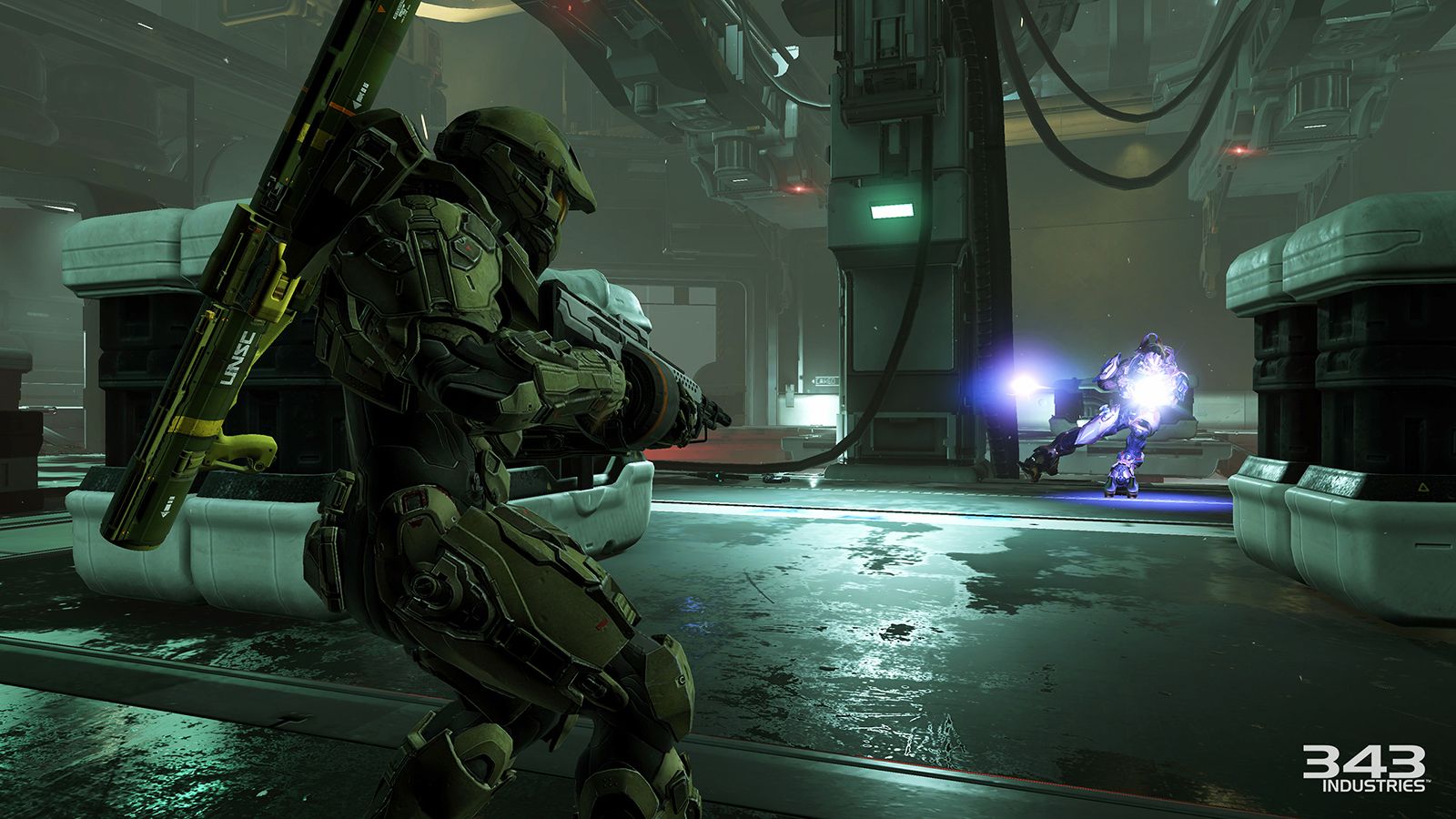 There's a slight drawback: Games With Gold went away on September 1. No longer will players get to look forward to free games every month. Xbox 360 games already redeemed through Games with Gold will remain in player libraries. Xbox One games will remain playable if players remain subscribed to either Game Pass Core or Game Pass Ultimate.
What games come with Xbox Game Pass Core?
At launch, Microsoft offered 36 games for Core members, promising to add more games every few months. Currently, here are the games from studios like Xbox Game Studios, Bethesda, and other third-party developers:
Among Us
Astroneer
Celeste
Dead Cells
Descenders
Dishonored 2
Doom Eternal Standard Edition
Fable Anniversary
Fallout 4
Fallout 76
Firewatch
Forza Horizon 4 Standard Edition
Gang Beasts
Gears 5 Game of the Year Edition
Golf With Your Friends
Grounded
Halo 5: Guardians
Halo Wars 2
Hellblade: Senua's Sacrifice
Human: Fall Flat
Inside
Limbo
Ori and the Will of the Wisps
Overcooked! 2
Payday 2: Crimewave Edition
PowerWash Simulator
Psychonauts 2
Slay the Spire
Spiritfarer: Farewell Edition
Stardew Valley
State of Decay 2: Juggernaut Edition
Superliminal
The Elder Scrolls Online
Teenage Mutant Ninja Turtles: Shredder's Revenge
Unpacking
Vampire Survivors
That's a solid list of games for $9.99 per month, especially for existing subscribers who weren't getting free games (outside of Games with Gold).