Samsung is preparing to launch a whole wave of cheaper FE devices, but timing will be critical
Key Takeaways
Samsung has had to continuously adapt its product lineups to keep partners happy, maintain its brand status, and remain profitable.
The Fan Edition (FE) series was introduced after the Galaxy Note 7 recall and has been successful in offering cheaper alternatives to flagship devices.
Samsung is bringing back the FE series in 2023 to target the "missing middle" between budget and premium devices, but pricing and competition from other brands may pose challenges.
Without much hyperbole, we'd argue Samsung is the name you think of when it comes to one half of the mobile sphere. But it's had to continuously adapt its product lineups over the years to keep a whole ecosystem of manufacturing and networking partners pleased, keep its top-of-Android brand status top of your mind, and keep its business profitable.
Once again, the company is stacking up another opportunity to do so yet again with what looks to be a slate of Fan Edition or FE products before the end of the year. One big question looms over the Galaxy S23 FE, Galaxy Buds FE, and Galaxy Tab S9 FE, though: will they be able to ride the holiday wave of shoppers?
What is a Samsung Fan Edition device?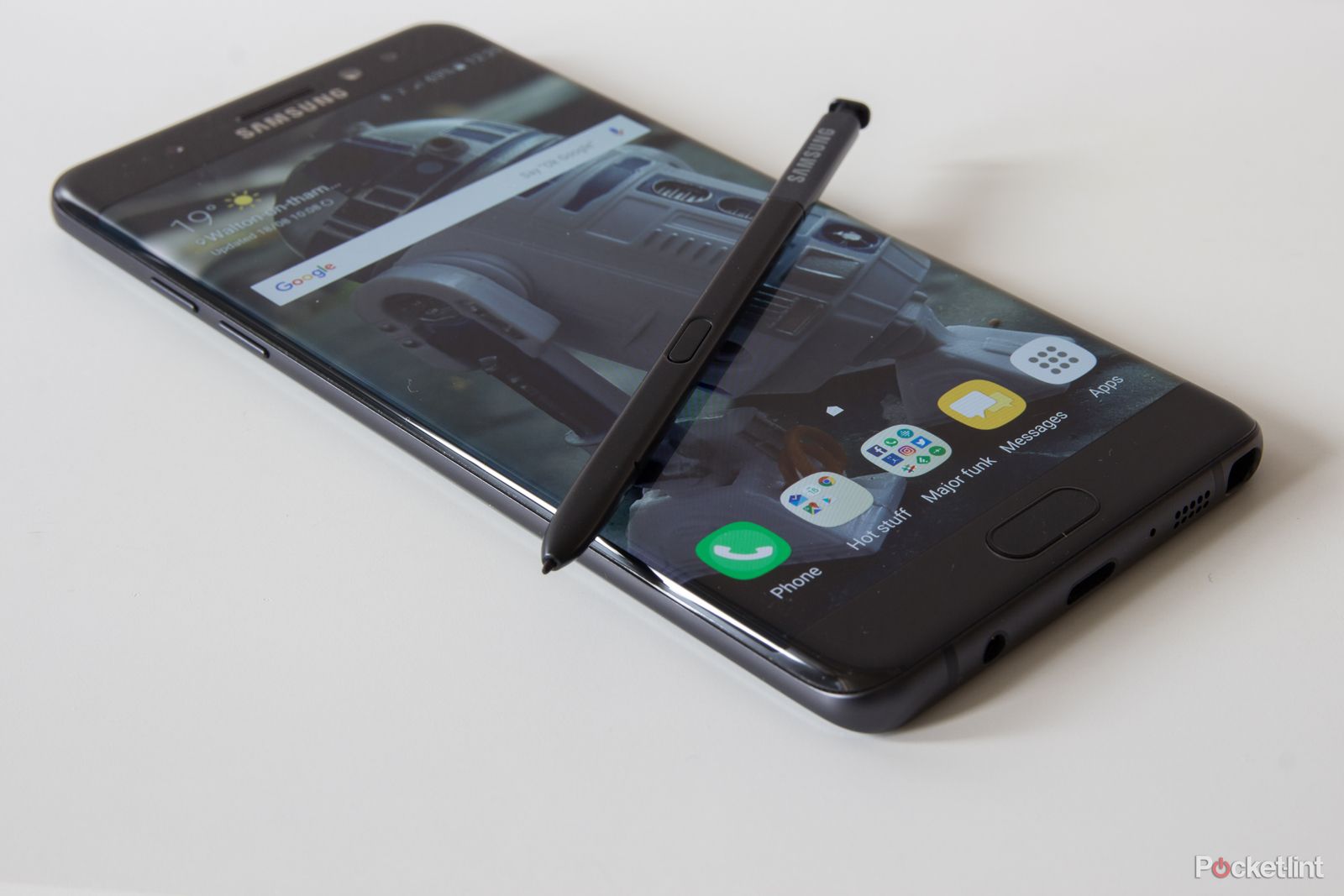 Personally, I feel as though every time we go into meticulous detail about anything FE-related, the more obliged we are to explain what the Fan Edition actually is. So, here's an explainer.
The Fan Edition came about in the wake of the infamous Galaxy Note 7 recall from 2016. In brief, the phablet was found to have been blueprinted with too large of a battery to operate safely within the constraints of the space it was afforded – as heat from regular usage caused cells to expand, the battery could potentially rupture, then explode, and injure nearby people. With the Federal Aviation Administration in the United States mandating bans on the Note 7's presence on commercial aircraft, the panic and retrenchment went global in a snap. Those who kept their phones in spite of the recall were sent poison pill software updates that prevented them from charging and, thus, sent them into permanent slumber.
The recall was a costly exercise for Samsung, both for its reputation and its bottom line. To scrape back a few pennies on the dollar, it decided to introduce the Galaxy Note Fan Edition (via Android Police) to its home market of South Korea and a handful of other regions in 2017. This was basically just a cheaper, rebadged Note 7, but with a smaller battery that could safely "breathe" without breaking apart. It got two Android OS updates like any other flagship device of the period and seemingly stood the test of time.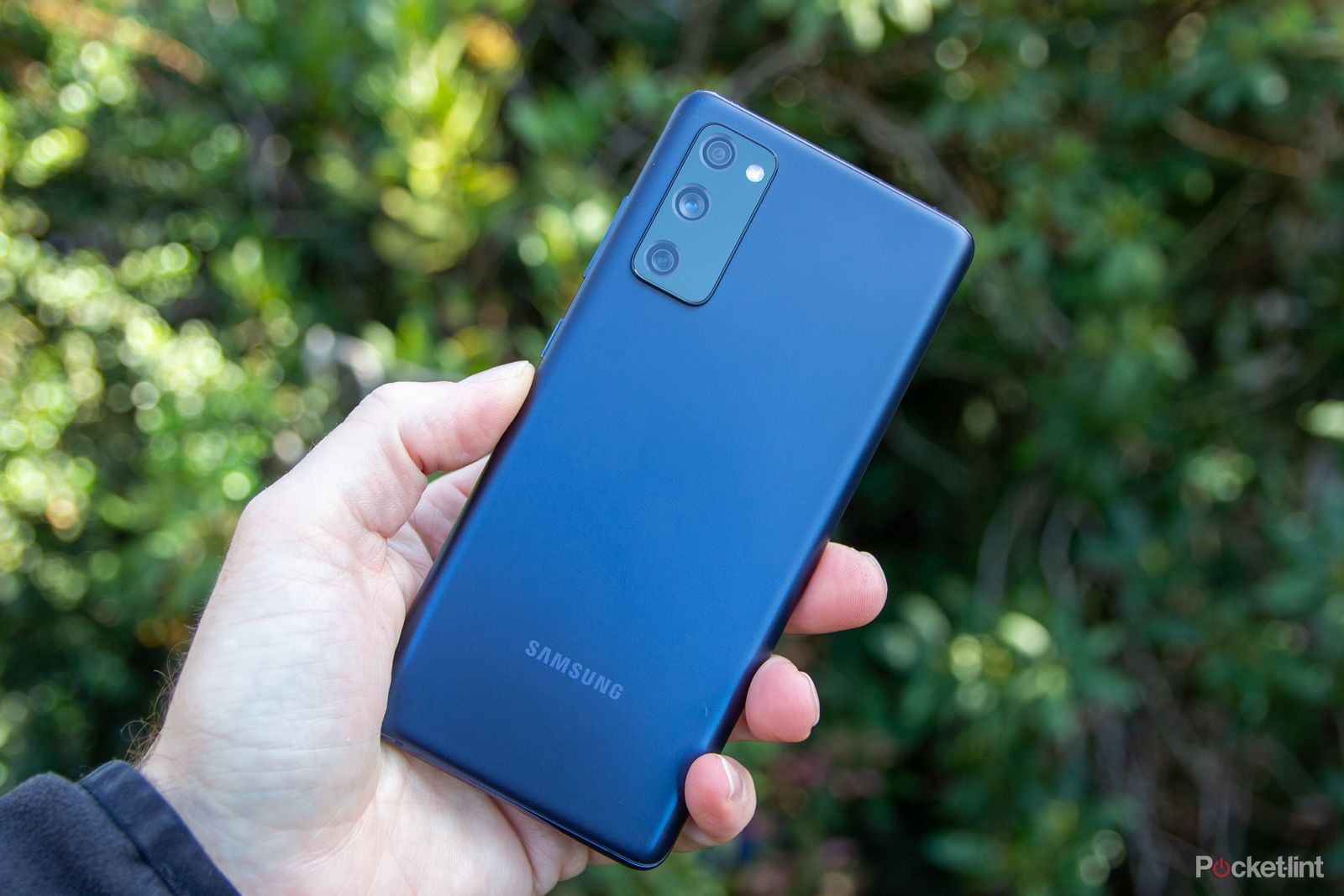 We wouldn't hear about more Fan Edition action until 2020 when the company inexplicably decided to tack on the Galaxy S20 FE as a late-year release. As with the Note FE, the S20 FE was cheaper than its parent, bog-standard Galaxy S20 model. Unlike with the Note FE, the component changes were more noticeable here with the biggest ones being a larger, but less pixel-dense display (6.2-inch 1440p vs 6.5-inch 1080p), an entry-level 6GB RAM allotment versus the usual 8GB, and a 13 per cent bigger battery. Far from a second-class phone, the S20 FE benefited from having the same powerful Qualcomm Snapdragon 865 processor as many of its older cohorts and a 3-year guarantee for Android OS upgrades.
By all perceptible measures, the Galaxy S20 FE was successful enough to warrant a tablet spin-off with the Galaxy Tab S7 FE in mid-2021 and a direct sequel in the Galaxy S21 FE. Most of the same basic pros and cons applied in this iteration of the FE series, but the one aspect about the device that worked against it was its launch window: it came about a full year from when the original Galaxy S21 series debuted, clashing with the imminent Galaxy S22 push. Both of those factors dulled the value proposition of the S21 FE. Layer on intensified competition at the $700 price level from OnePlus, Oppo, and other brands, and Samsung had much less motivation to carry the series forward for an S22 FE – so it didn't.
Why bring the FE series back now?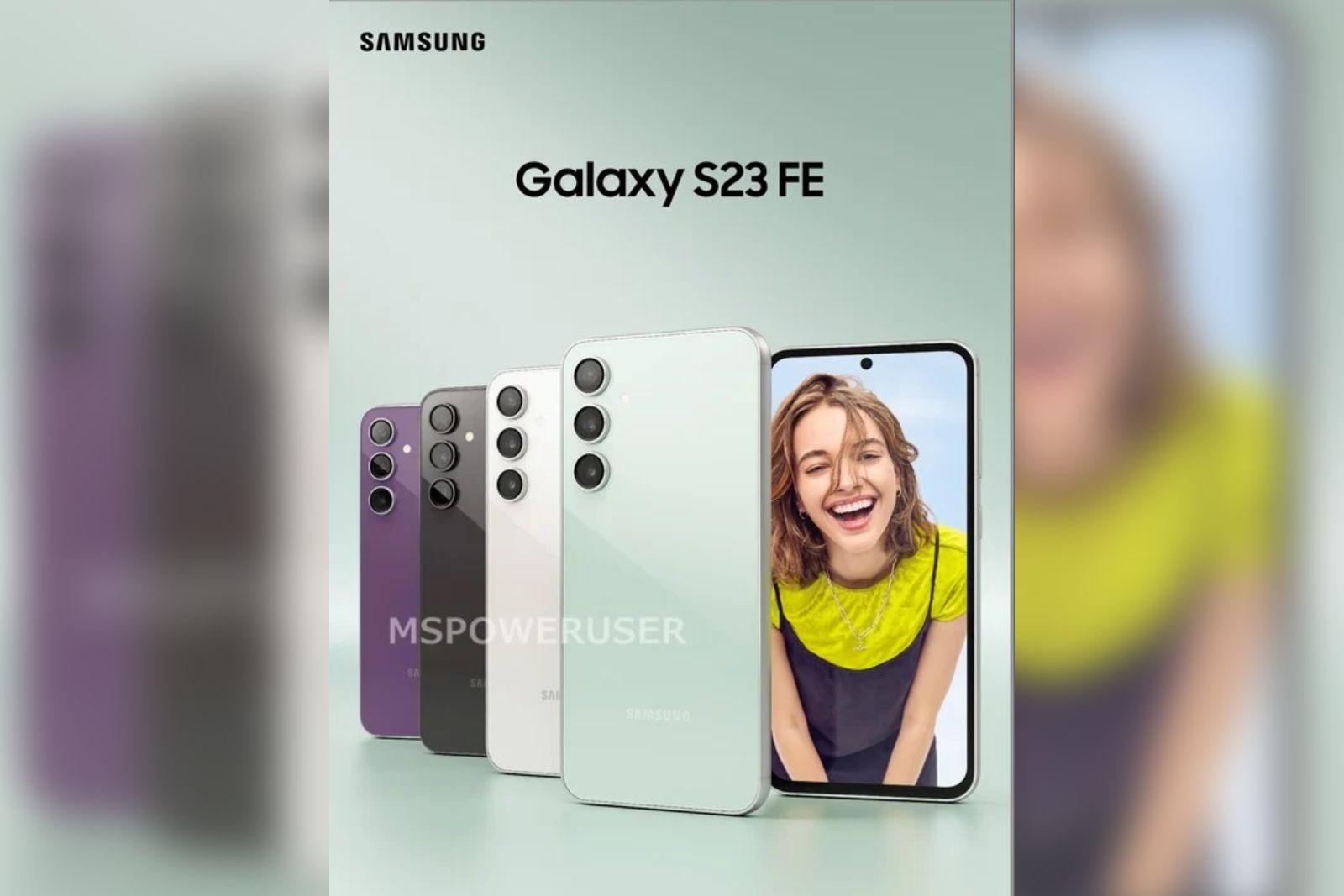 MSPOWERUSER
Why, then, is the FE making a comeback in 2023? We don't have any real insights into what the C-suite is thinking, but we do have a few numbers that show now is the right time. Galaxy S series sales have been inching down thanks to the aforementioned competition taking large bites out of the saturated, matured premium smartphone market. Mid-range devices are lasting the longest they've ever had – long enough for many people to rely on – and the threshold for convincing would-be buyers to come off the sidelines has heightened. Samsung has, thus, invested heavily in foldable phones with the supposedly more exciting Galaxy Z series sliding into the same late-summer spotlight that Note phablets used to bask in.
As the South Korean tech giant is still doing relatively okay raw numbers at the budget end (don't look at the trendline, though), it seems as though it has come across the same phenomenon that's found in donuts and is plaguing the housing market: the missing middle. It does so across not just phones, but with Android tablets as well: there's a major price gap between the Galaxy Tab A8 and Galaxy Tab S9 just as there is between the Galaxy A54 and Galaxy S23. Samsung has raised the sales price ceiling by charging $1,800 for a Galaxy Z Fold 5, but that lone move won't stem narrowing margins and rising costs. If the company can't compete at all price levels, it is not using its massive scale to its fullest.
What kind of FE hardware are we talking about this year?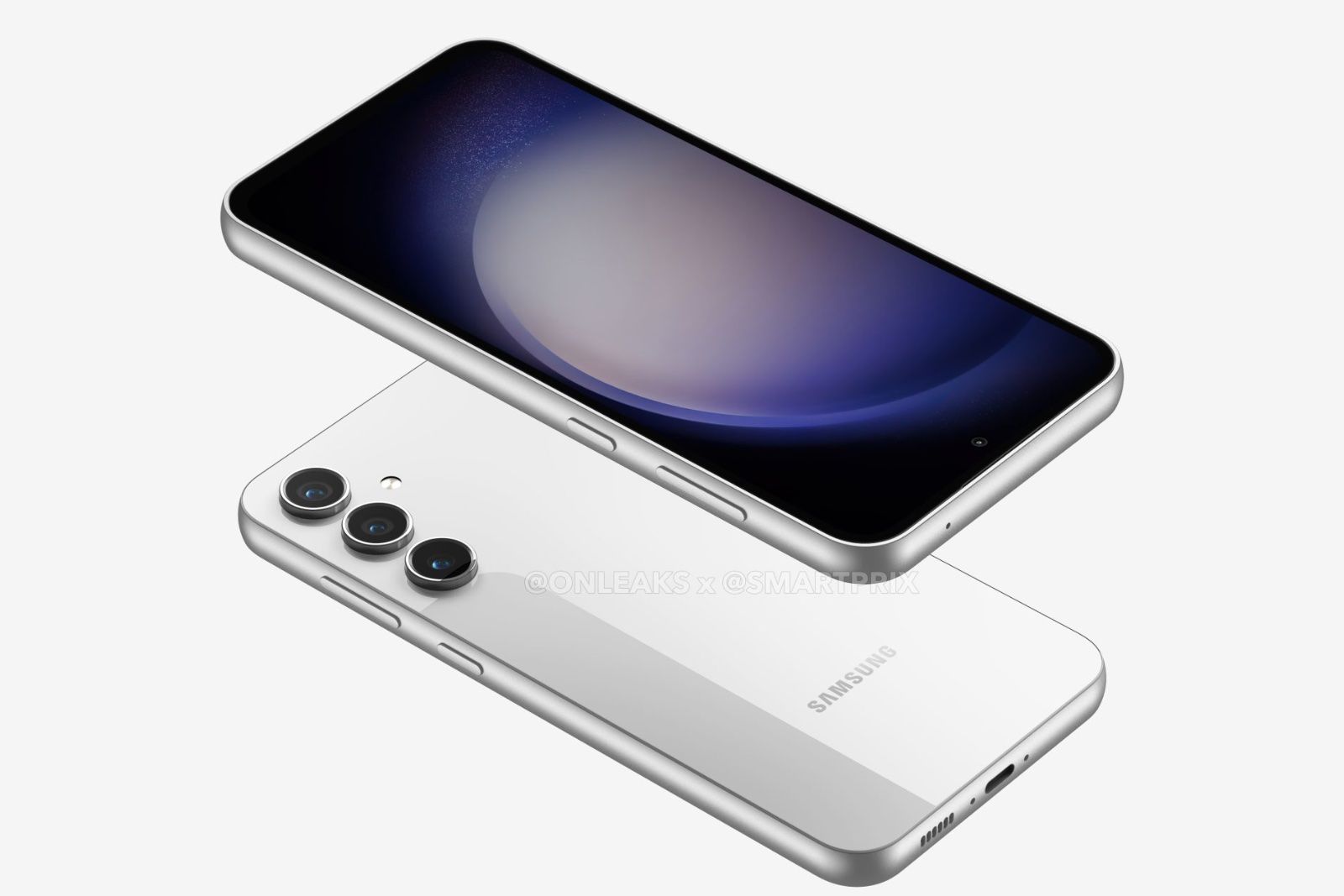 Smartprix
Intelligence has been pointing to some sort of event set to happen this month – though our confidence on that happening wanes as September does without any official word. Here's what we're looking forward to in any case…
Galaxy S23 FE
The rumour mill began churning out signs of a Galaxy S23 FE back in February. Its story arc began on a bad foot right away as it was speculated that the phone would solely feature a Samsung-made Exynos SoC. The slightly good news is that there's some late indication that Samsung will return to a split distribution model – some regions including North America and China will get the S21 FE with a Snapdragon 8+ Gen 1 while others in Europe and elsewhere will get the phone with the Exynos 2200. Both are older chipsets, but one has a pedigree than the other.
In the past, Exynos device owners have reported reduced performance and more problems than those who had Qualcomm-powered ones, so there is some reason for concern here. And it's not as if we've brought old bones out from the closet – owners of late-model Google Pixel phones featuring Tensor chipsets (based off of Exynos designs and containing many of the same Samsung components such as modems) can profess their gripes as well. That said, memories are short in the non-enthusiast space and we'd have to go all the way back to the Galaxy S6 generation for a taste of when everyone had to jump into the Exynos pool.
We have a full rundown of the other speculative details in our Galaxy S23 FE rumour hub.
Galaxy Tab S9 FE
Much as it has had the corner for Android phones, Samsung also has the leg up on Android tablets. For the past couple of years, the Galaxy Tab S7 FE series has served as a price-sensitive bridge between the entry-level Galaxy Tab A8 and the Galaxy Tab S8. The Galaxy Tab S9 FE and S9 FE+ (shouldn't it be S9+ FE?) looks as though it may not be able to strike the balance as well as its predecessor did. Despite its pared down spec sheet, Indian pricing for the S9 FE is expected to start at the equivalent of $750, a marked rise from the S7 FE and a number that does not leave much headspace below the $800 Tab S9. The Tab A8 costs $230.
Galaxy Buds FE
Samsung tipped its hand on this one by unceremoniously publishing a user manual for the Galaxy Buds FE (via The Verge). WinFuture's Roland Quandt reports that the company will also target the mid-market of the wireless earbuds sector. It will feature 12mm AKG drivers, support multipoint, and cost $100 – somewhere between the no-name buds you've seen on Amazon and the higher-end ones from reputable brands with richer features and better performance. It's not clear if the Buds FE will get active noise cancellation, but if it doesn't, it will be the only product in its active portfolio to not have it. Currently, the company offers the Galaxy Buds 2 Pro for $230 while the Galaxy Buds 2 and Galaxy Buds Live are $150.
What does Samsung need to get right about this Galaxy FE launch?
Pricing is definitely in play. Inflation is still dampening consumption and making Samsung's math that much more difficult. Some of the guesses we've seen paired with the component claims that scream "spare parts bin" suggest that the company risks missing the mark, especially with the tablets. We'll also need to keep an eye on Google as it is set to launch its new Pixel 8 and Pixel 8 Pro phones in October. There's been a suggestion from leaks blogger Yogesh Brar that we could see a major hike in starting price with the Pixel 8 going up to $650 from the Pixel 7's $500. If the Galaxy S23 FE can land that $600 slot that its siblings did, it may just have a winner.
If the digits are as dire as some are saying, timing and some extra arm grease may soothe some of the hurt. Samsung will need to get these FE products out the door soon if it wants to get into the holiday buying swing with upgrades and gift getting. Introductory pricing and sweeteners from partner retailers could make the Galaxy S23 FE, Galaxy Tab S9 FE, and Galaxy Buds FE worthwhile pickups. But alas, it seems Samsung is piloting its FE fighter for a tough run through the Death Star.