Computers
Save 80% on a lifetime Headway subscription and learn new skills in 15 minutes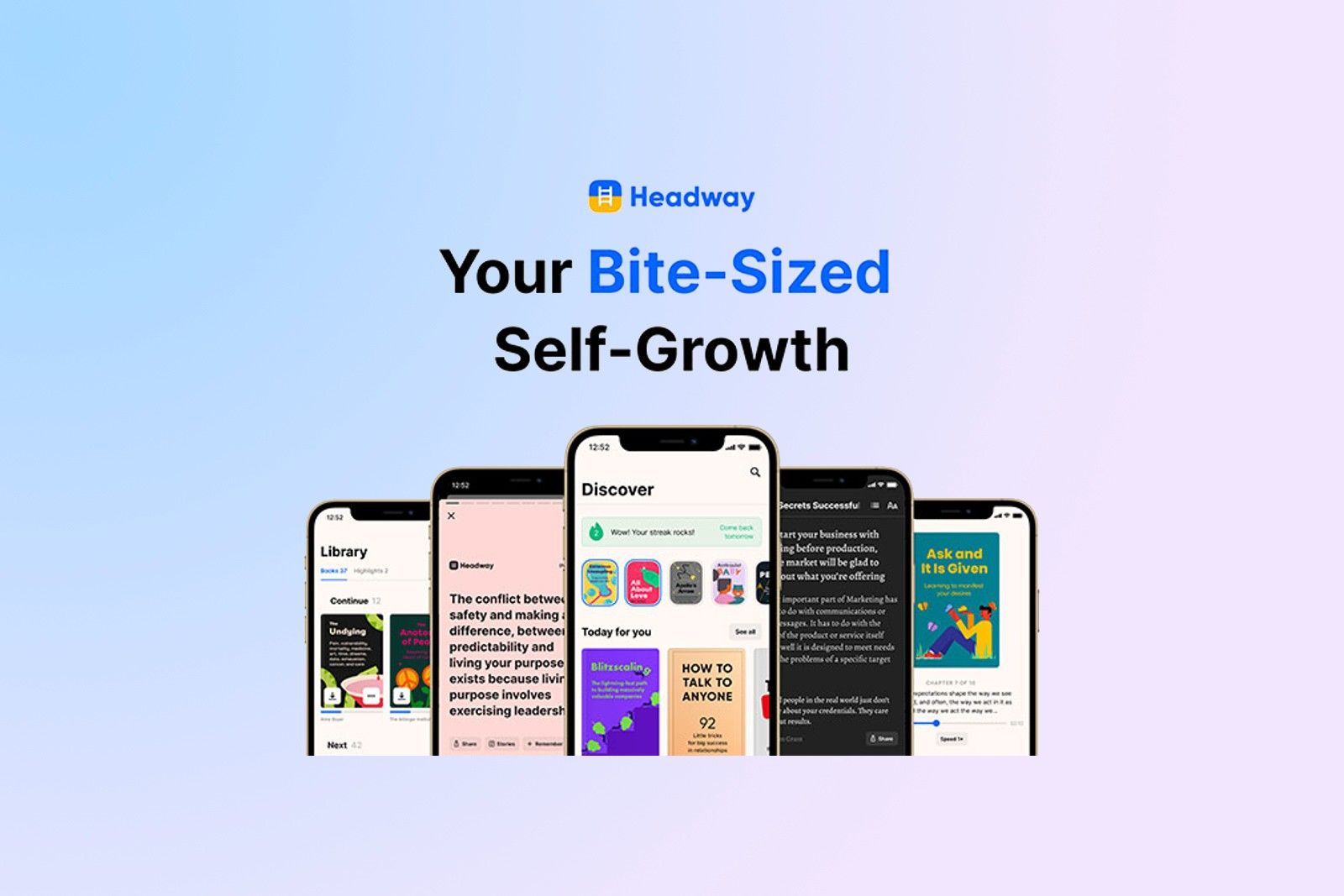 No credit: Headway / Pocket-Lint
Headway Premium: Lifetime Subscription
$60 $300 Save $240
Instead of paying hundreds of dollars for Headway, you can get your lifetime subscription for a mere $60 right now. That's a fantastic price drop since you end up saving 80 per cent.
StackSocial is offering a fantastic deal for people who want to continue learning things but have little time to do so: Headway premium is only $60 right now, instead of the usual $300. Even the plans for multiple people are on sale right now. If you want to get Headway premium for two people, you'll have to pay $100, instead of $600, while the Family Plan, which accommodates up to four people, costs $195 instead of $1,200. The deal expires at the beginning of October, so hurry up and snatch this deal before it's gone.
Why you'll want to get Headway Premium
I don't know about you, but I have an embarrassingly large stack of books on my bedside table. I keep saying I'm going to start on this one or the next one, and I rarely ever have time. But what if you could get your non-fiction books summarized into 15-minute reads?
Well, Headway is an app that will help you get access to these bite-sized summaries to help you grow as a human, providing you with the knowledge you need without spending time you don't really have going through all these books? Whether you want to learn the basics of building a business, marketing secrets, how to improve your health, and so on, Headway has it all.
With over 1500+ summaries and 30-50 new ones added every month, Headway promises that you'll consume tons of knowledge in just a fraction of the time it would take to read the full book. And, since every piece of content is picked based on your personal goals and needs, you can be sure that every read will be relevant to you. Additionally, if you're always on the go, you'll appreciate the audio versions of summaries, which are read by professional voice actors.
Headway Premium offers a game-like approach to learning, making it fun and easy to master new skills. With a game-like interface, you can track your progress, collect achievements, and compete with other users to become better. This approach not only helps to keep you motivated and engaged, but also encourages you to build a habit of daily learning.
Headway Premium is an investment in your personal and professional development that's well worth the cost. With its time-saving summaries, gamified learning approach, and curated collections of reads, you'll be able to improve your skills, achieve your goals, and unleash your full potential.
Headway is available on iOS, Android, or PC, so you have no excuse not to use the app. By paying only $60 for a lifetime subscription, you ensure you're always learning something.