Computers
Six tricks to help you get the most out of the iPhone 15 Pro's camera
Apple's iPhone 15 Pro and 15 Pro Max boast what's arguably the biggest camera upgrade to the iPhone lineup in years. The upgrades are found not only in the hardware that makes up the cameras but also in the software and supplemental features packed into the iPhone 15 Pro's camera app.
For example, the 15 Pro Max now makes it easier to zoom in on a subject to take advantage of its 25x digital zoom. You can now pick if you want to capture photos at the default 24MP or the main camera's entire 48MP potential. Or did you know you don't have to worry about switching to Portrait Mode anymore? It's true.
Below I'll walk you through some of the new camera features found in the iPhone 15 Pro and iPhone 15 Pro Max, showing you where to find them and how they'll work.
Apple is advertising the iPhone 15 Pro and 15 Pro Max as having a total of seven different camera lenses. However, when you look at the back of the phone, there are only three camera lenses. So what's that about? It's because Apple uses software to mix various levels of digital and optical zoom, leveraging the iPhone 15 Pro's three cameras.
That means there's a total of three different lenses for the main camera, 24mm, 28mm, and 35mm. Switching between them isn't all that apparent; however, it's really easy. All you have to do is tap on the 1x button to rotate through them. As you tap the button, you'll quickly see the selected lens.
If you find one that you favor over the others, you can even set it as your default lens by opening the Settings app going to Camera > Main Camera, and selecting your Default Lens.
How to capture a full 48MP photo
The iPhone 15 Pro and 15 Pro Max have a 48MP main camera, but by default, your iPhone captures 24MP photos with greater detail and better low-light performance. To capture a full 48MP RAW image with even more detail and versatility when editing, you must dive into the settings app to enable the option.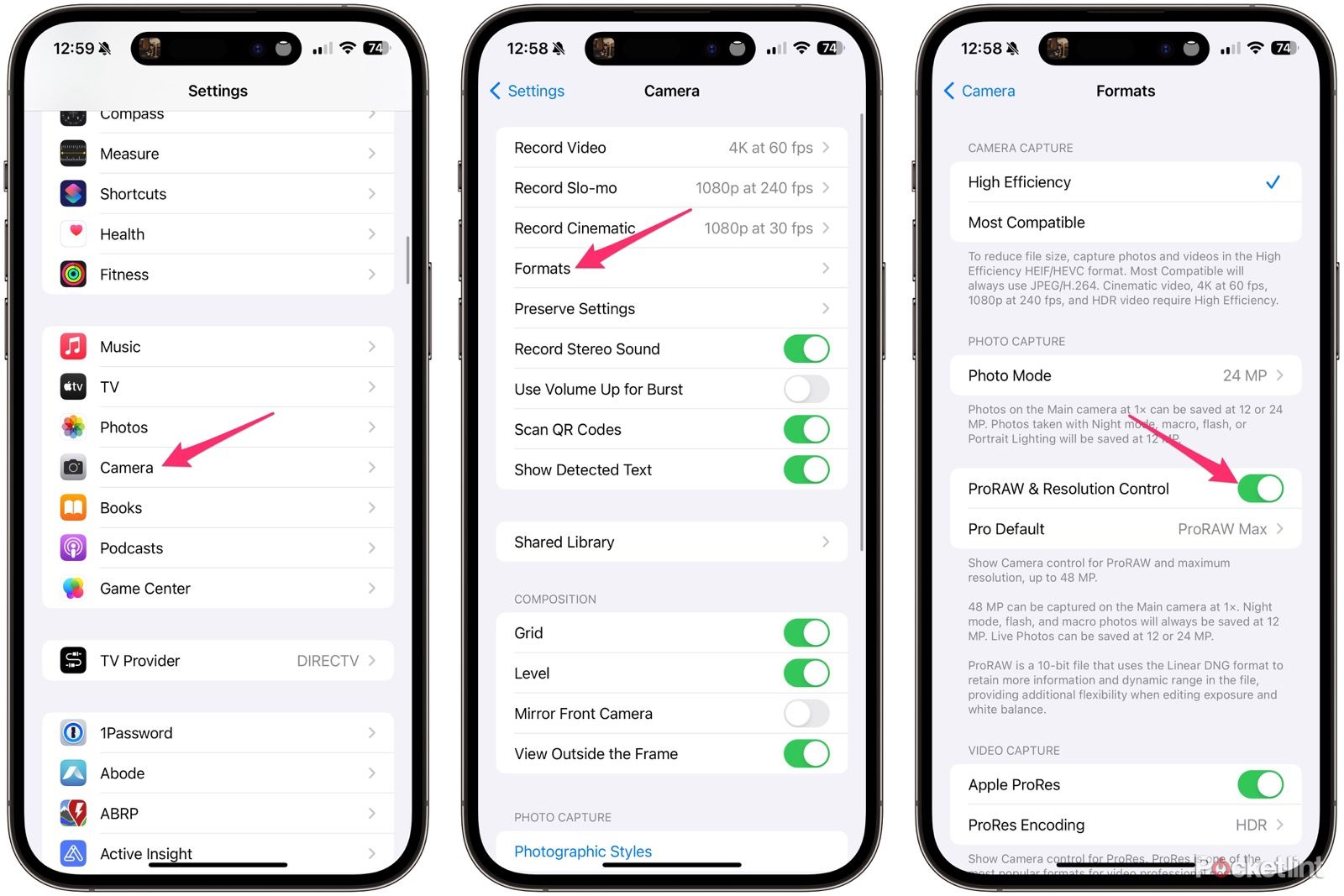 More specifically, open the Settings app, select Camera > Formats, and turn on the switch next to ProRAW & Resolution Control.
Now, go back to the Camera app, and you'll see a new RAW Max button with a line through it at the top of the screen. Tap it to capture 48MP resolution photos in ProRAW format on demand, or long-press on the button to switch between the different RAW options, including HEIF Max and RAW 12, the latter of which will capture 12MP RAW photos.
Don't stress about switching to Portrait Mode
If you're like me and often forget to change from the standard photo mode to portrait mode, this is your lucky day. The iPhone 15 Pro and 15 Pro Max will now capture the depth information for any photo taken when a person, dog, or cat is detected in the photo. With that depth information you can turn on Portrait Mode when you edit the photo, well after it's taken.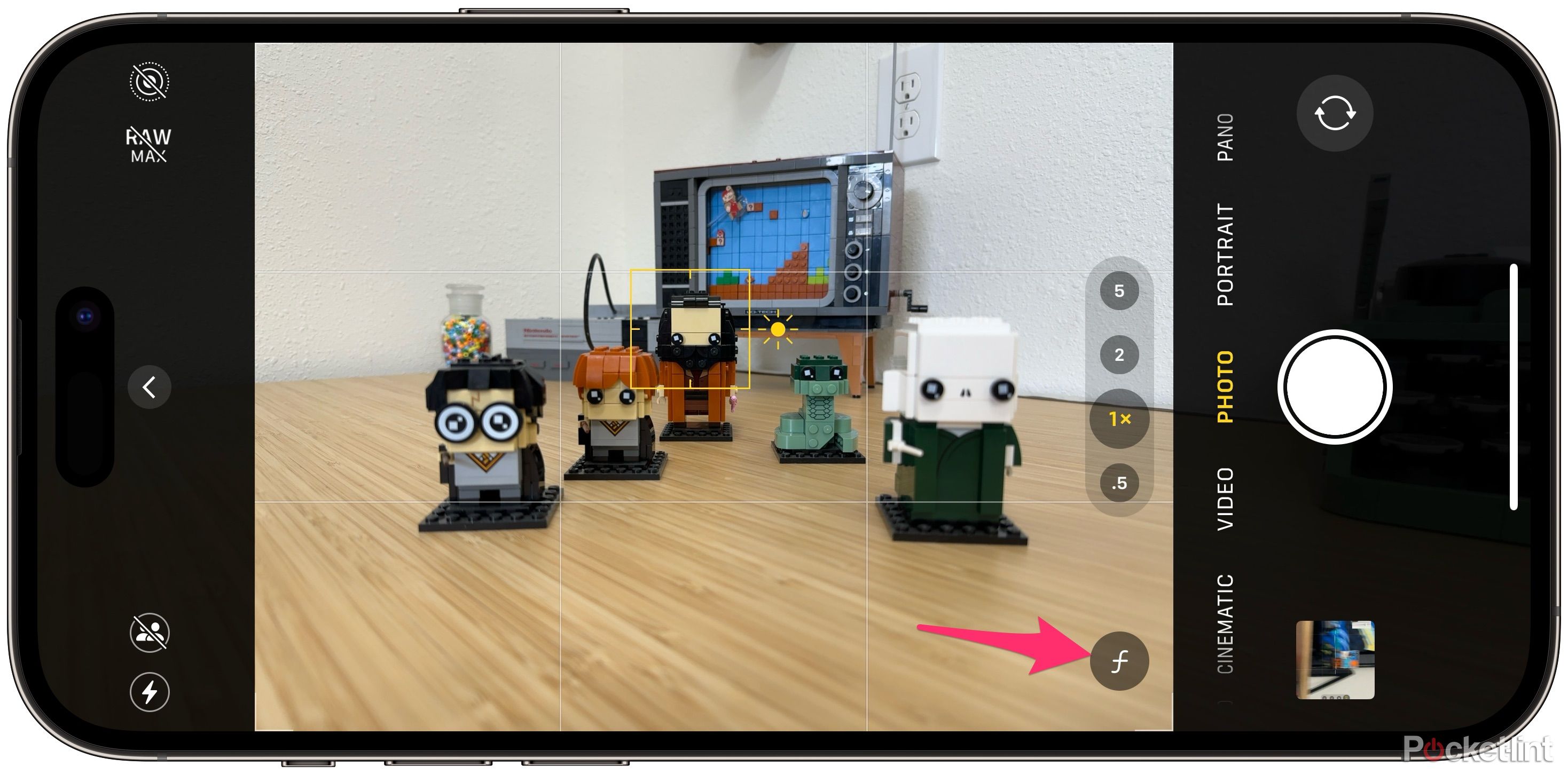 You'll know when a standard photo will include depth information by looking for the ƒ icon to show up in the bottom left corner of the screen when you're taking a picture. You can then tap on the ƒ to switch to Portrait Mode or capture the photo and worry about it later.
If you want to capture depth information in any photo, regardless if a person, dog, or cat is present, tap to focus anywhere in the shot and see the same ƒ icon appear.
To convert a standard photo to a portrait picture, open the picture in the Photos app, select Edit, and tap on the Portrait button.
You can change the focal point of portraits after the fact
But wait, there's more. You can now change who or what is in focus after a picture with depth information is taken.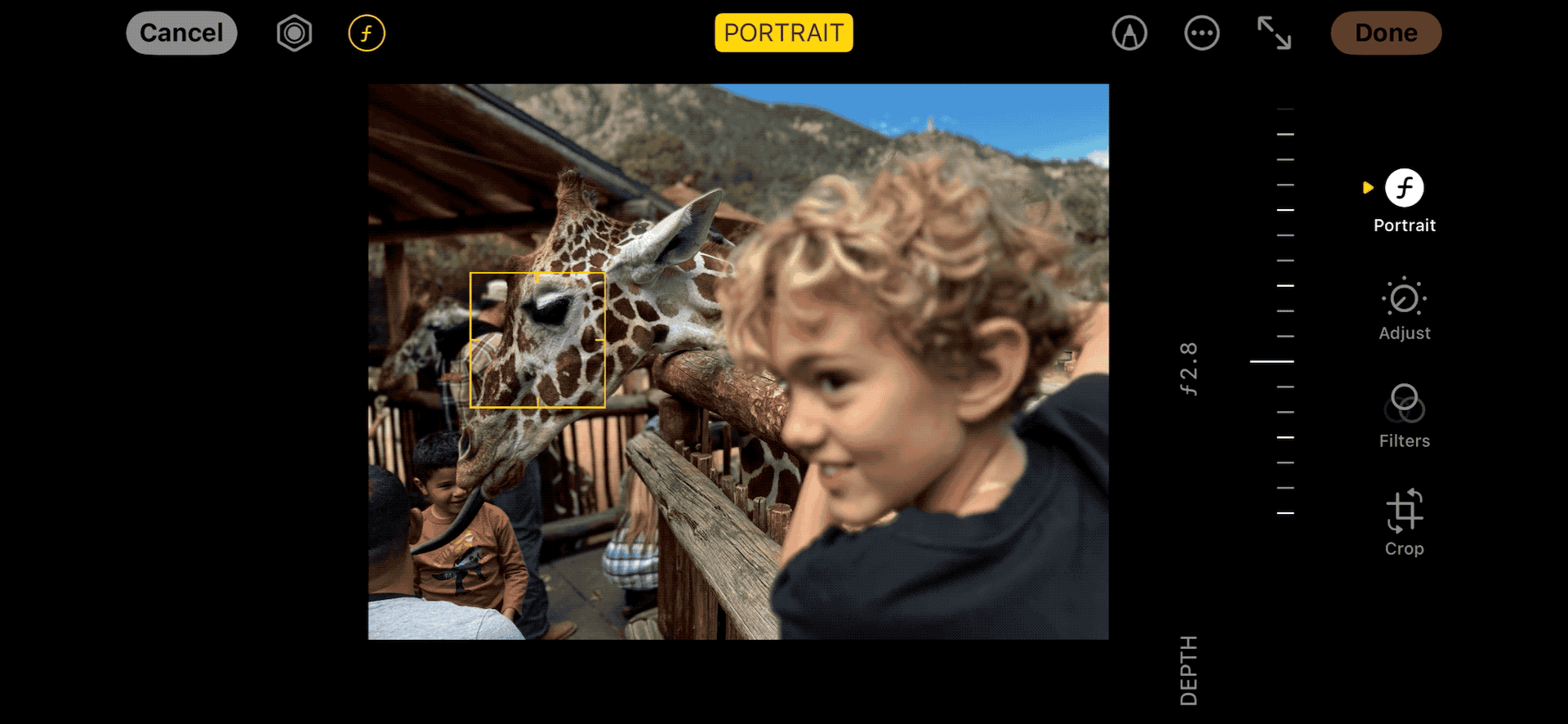 In the animated image above, I tapped on the giraffe just before pressing the shutter button. That resulted in the animal being in focus and my son – who at the time wasn't looking at me – being out of focus. But at the last second, he turned around unprompted just as I tapped the shutter button. Thankfully, it only takes a couple of taps to switch the focal point to his face instead of the giraffe. To adjust the focal point in your portrait photos, open the picture in the Photos app, then select Edit.
If Portrait Mode isn't already enabled, tap on the Portrait button. It should be yellow when it's selected. Next, tap anywhere in the photo to change where the image is focused, just like you would before taking a photo. As you tap around, you'll see different objects or people go in and out of focus in near real-time. It's pretty darn cool.
When using max zoom, take advantage of the viewfinder helper
The iPhone 15 Pro has a maximum digital zoom level of 15x, while the 15 Pro Max can digitally zoom up to 25x, getting you very close to your subject.
The problem with zooming in that far is that it's easy to lose your subject, and it can be a struggle to find it again if you rely on the viewfinder.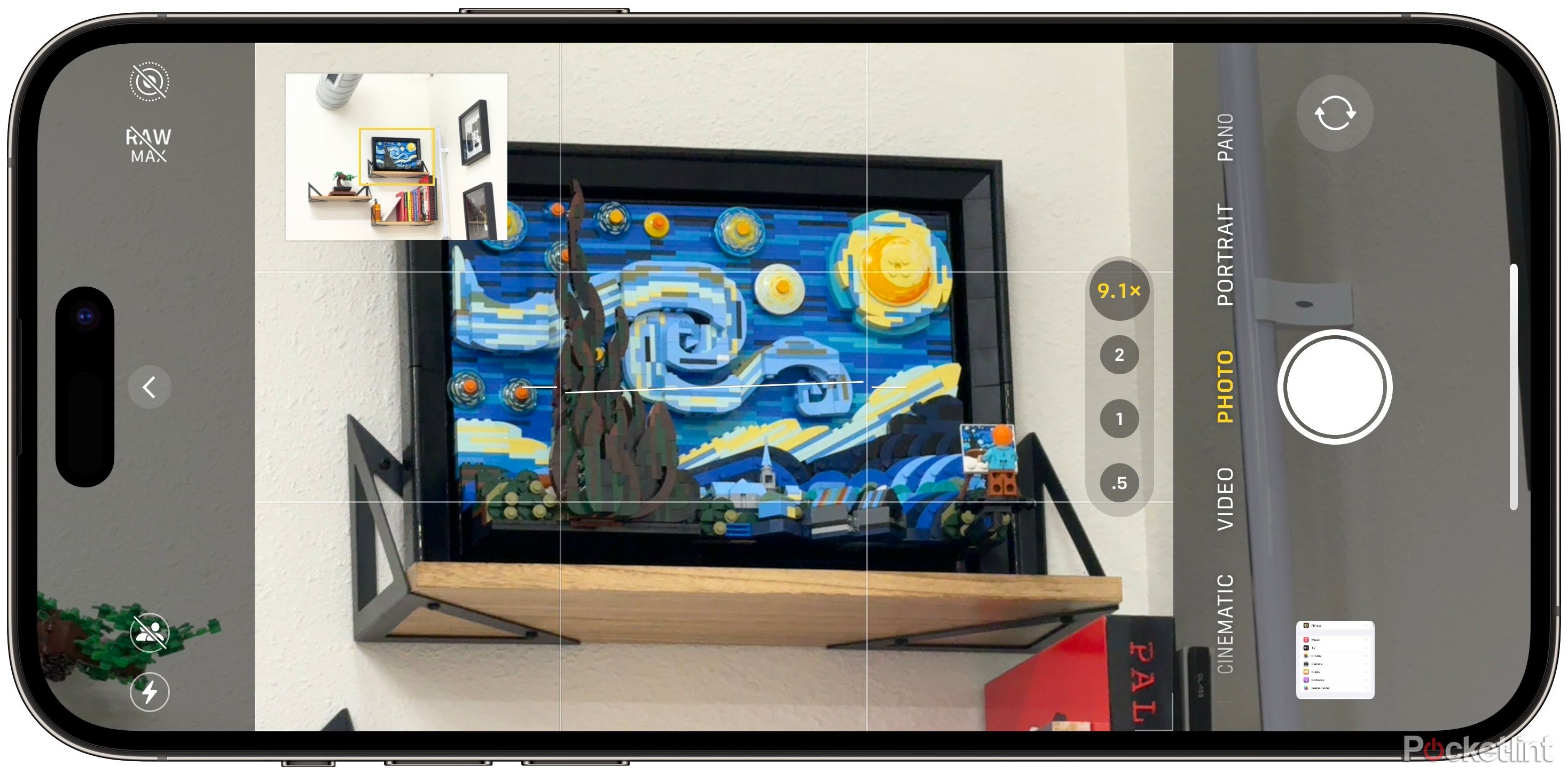 However, as you start to zoom in, you'll see a small thumbnail show up with a yellow box inside it. You'll see the box show up around an 8x zoom level.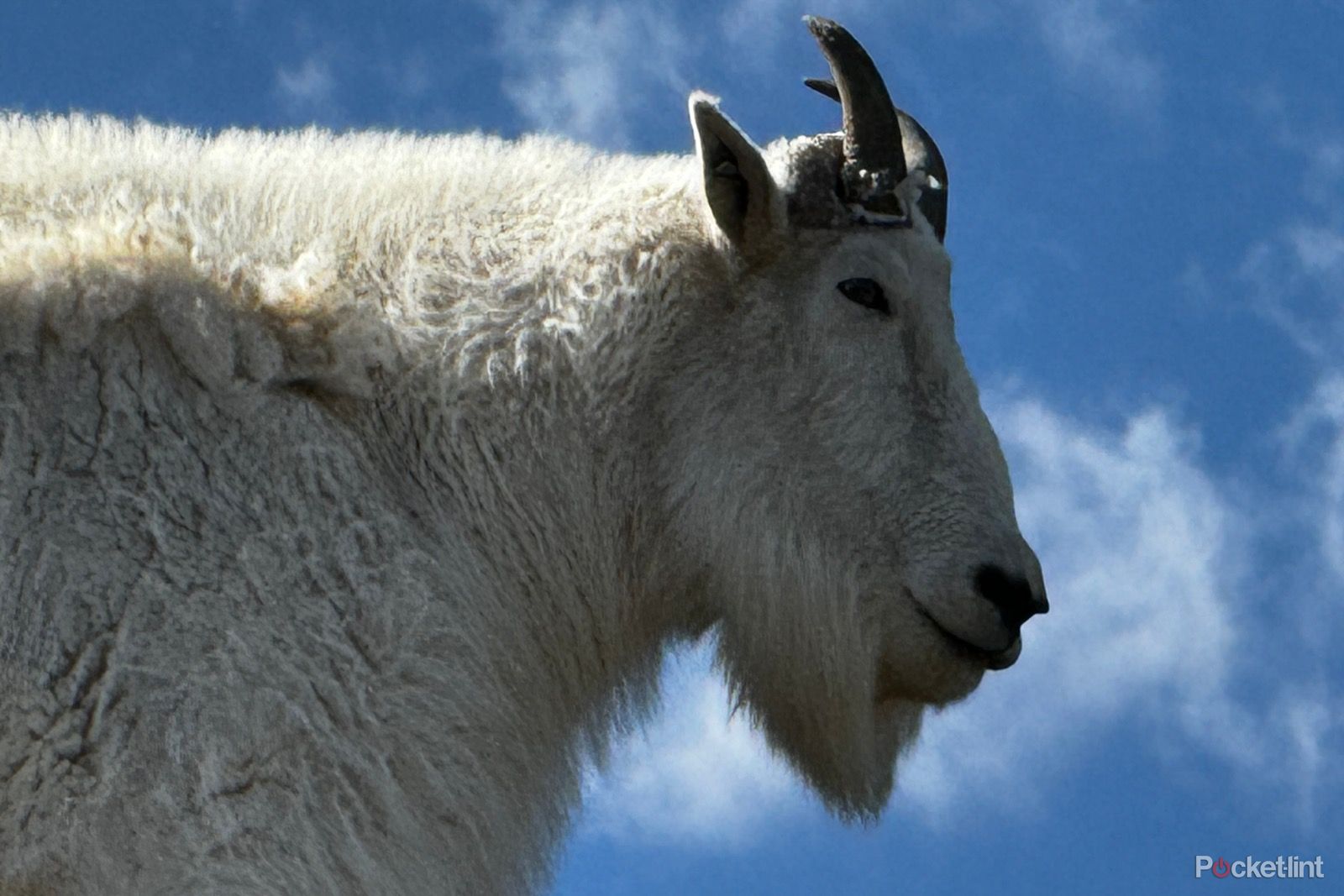 If you're struggling to center your subject in the frame, look at the thumbnail and know that anything inside the yellow box will be in your photo. I took the above photo of a mountain goat using the iPhone 15 Pro Max's 25x zoom level, and I have no complaints about it.
You can record video directly to external storage via USB-C
I recently covered everything you need to know about taking full advantage of the iPhone 15 Pro's USB-C port to record video directly to an external storage device, like a thumb drive or SSD. You'll need a fast enough drive with plenty of space, as the feature is limited to recording ProRes video.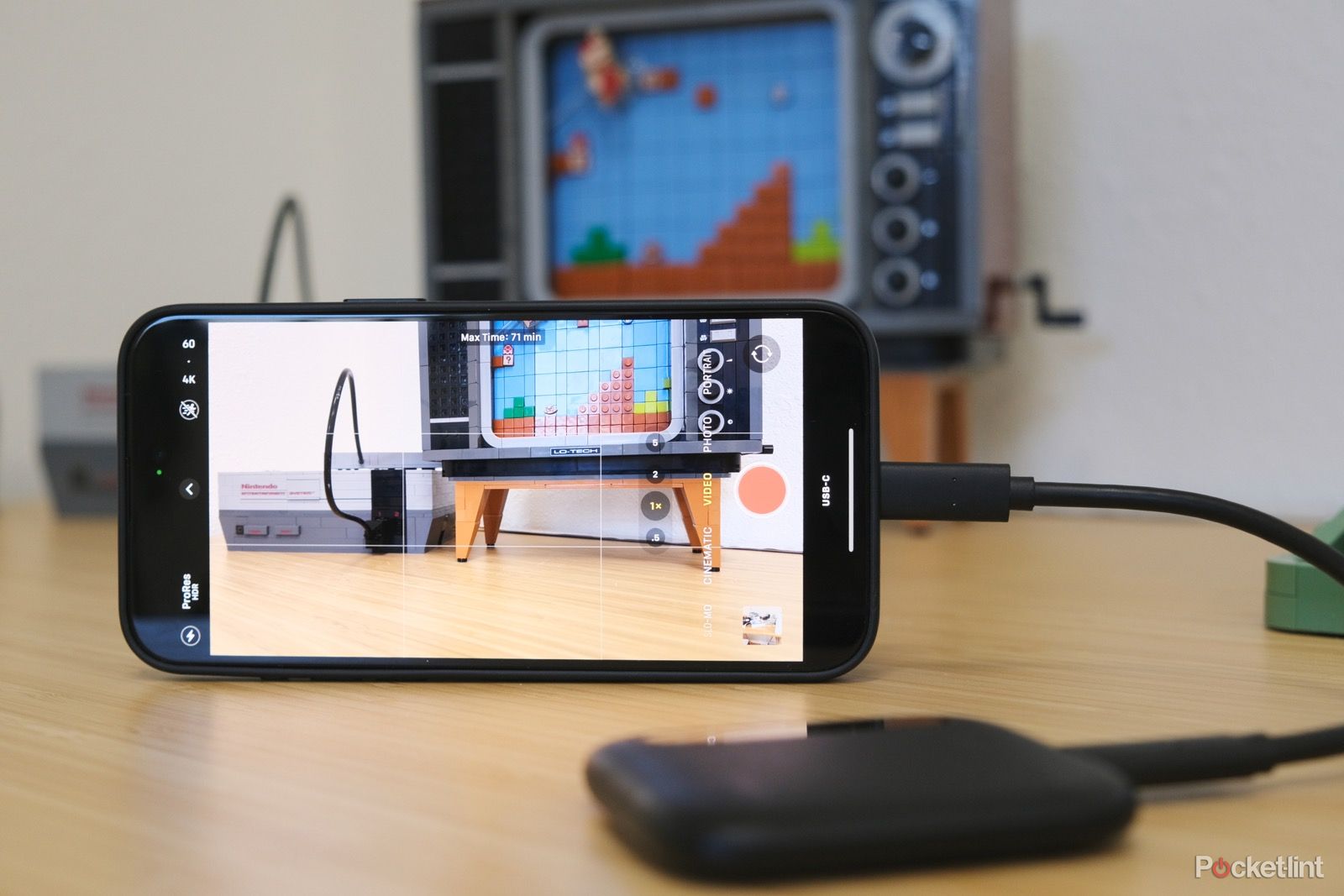 The steps are as simple as enabling ProRes recording, plugging a compatible USB-C drive into your iPhone, and pressing record. Of course, there's more to it than that, which you can read in detail about here.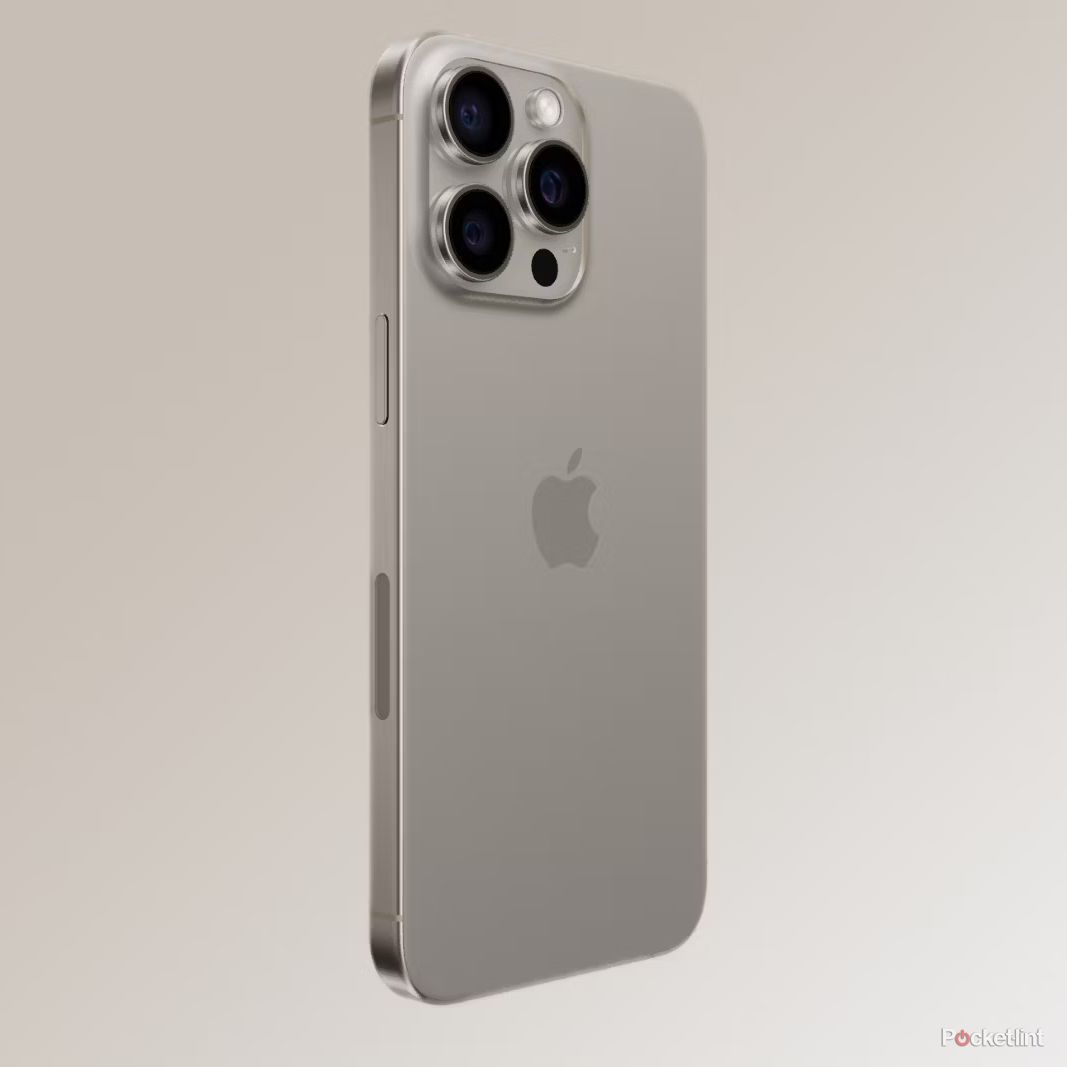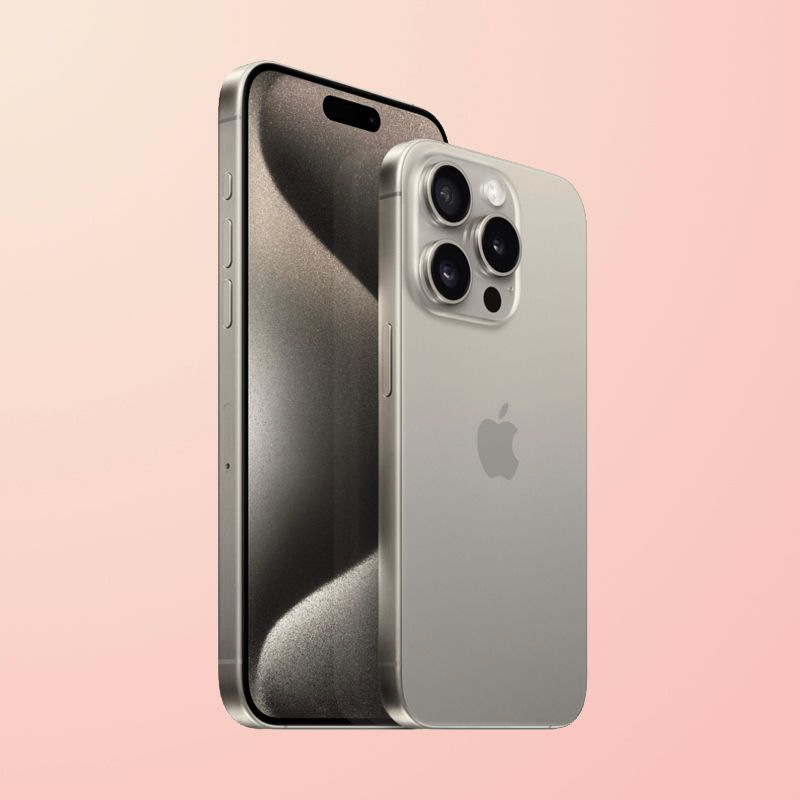 Apple / Pocket-lint