Sonos Move 2 review
Sonos has multiple speakers within its portfolio, and that portfolio has changed quite significantly over the last few years. The company announced the original Move back in 2019, and at the time, it was the first to offer Bluetooth capabilities and portability, making it a big deal for the company and its fans.
Fast forward four years and we've not only got the Sonos Roam and Roam SL offering portability and Bluetooth in a smaller format than Move, but the wired Era 100 and Era 300 also have Bluetooth on board, giving users a breadth of choice.
The Sonos Move 2 replaces the original Move, bringing a number of subtle improvements to the original portable Sonos speaker, but should you buy it? Here's what I thought after a few weeks of testing.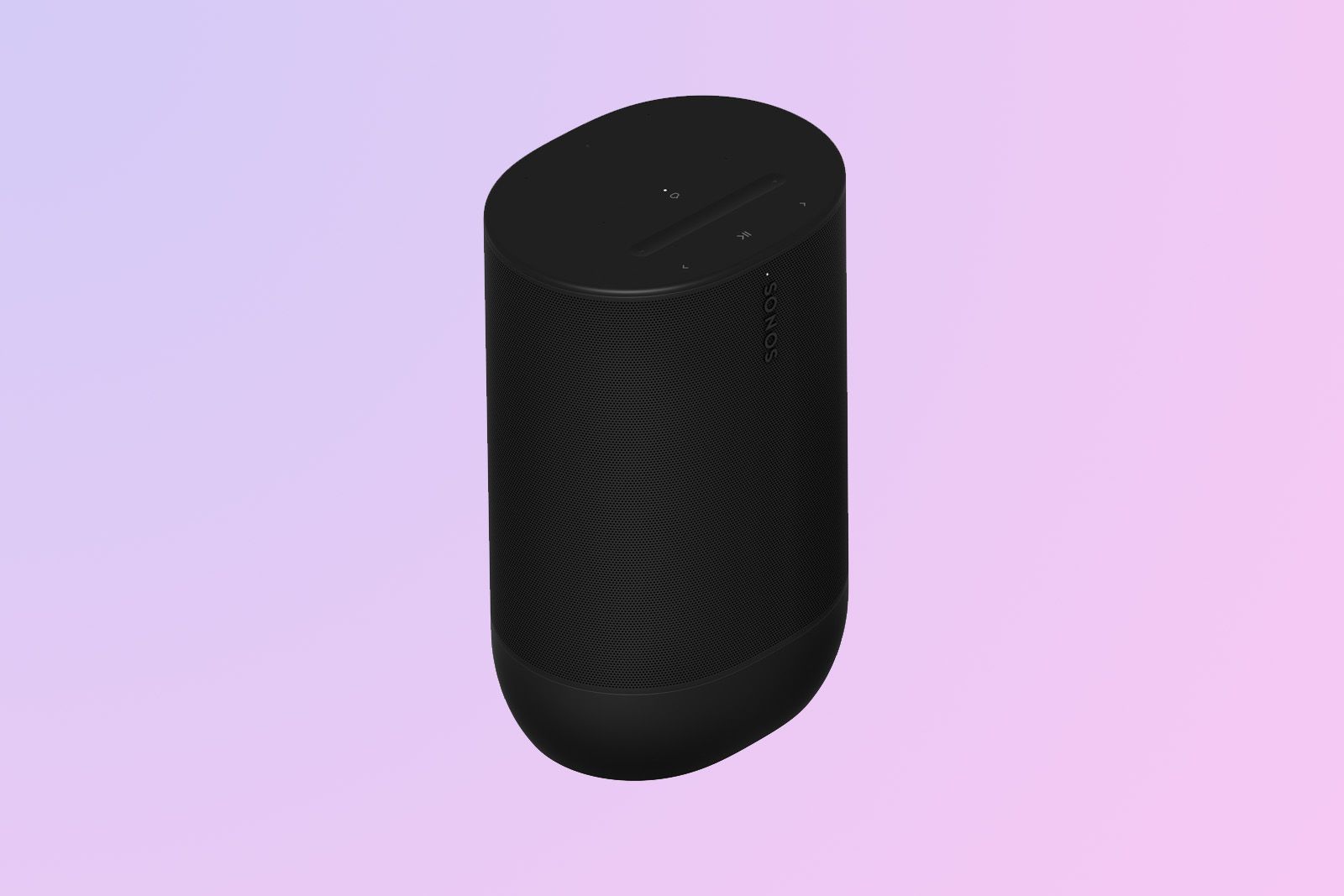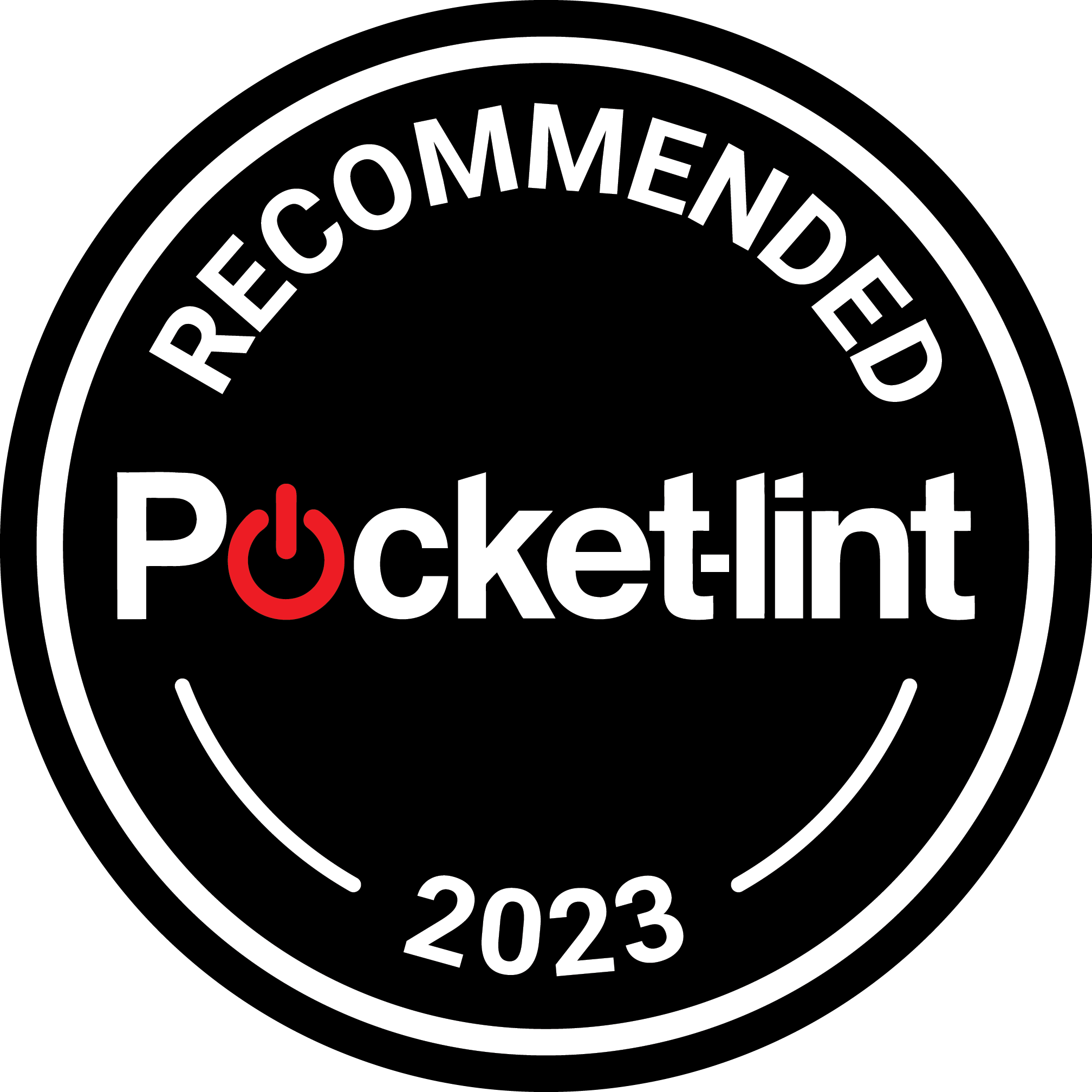 Sonos Move 2
Recommended
The Sonos Move 2 is all about refinements, which add up to big improvements over the original Move. If you're after a Sonos speaker that delivers excellent performance across sound, features and battery life – whilst also offering a versatile design that allows for indoor and outdoor use – the Move 2 is the one.
Pros
Great design refinements
Excellent performance overall
Superb battery life
Cons
No Google Assistant
Price increase over Move
Versatile design
The design of the Sonos Move 2 is virtually identical to the original Move, except for a couple of small differences. That's by no means a criticism though. The original Move's design worked well, and the same can be said for the Move 2. There's a solid and sturdy build here, with a rubber section at the base, an integrated handle at the rear and a slim top housing the controls.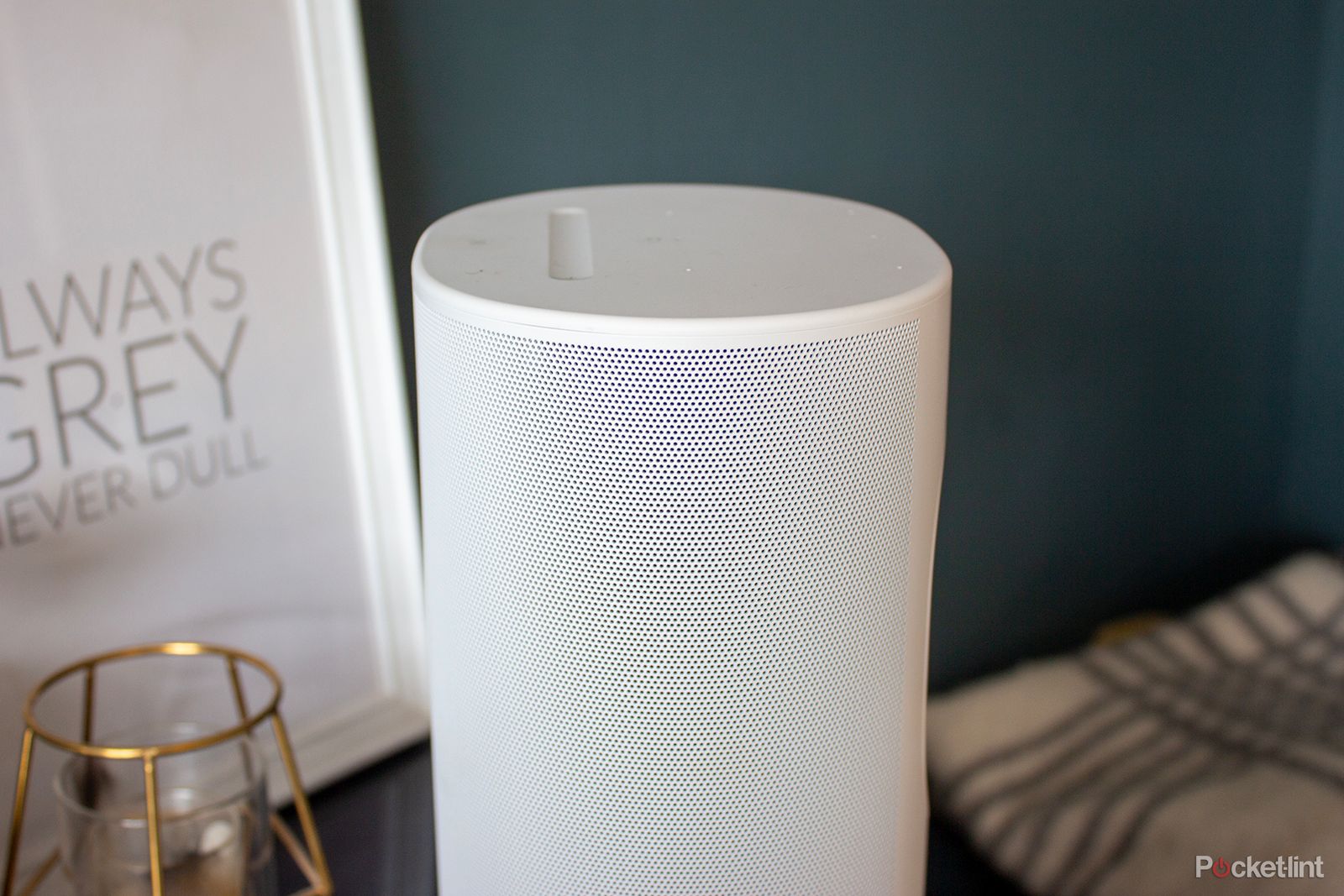 The speaker grille spans around the front and sides of the Move 2, leaving a panel at the rear for the integrated handle and various controls. There's a power button like the original Move, but in place of the Wi-Fi to Bluetooth switch, there's now just a Bluetooth button and below that, in place of the pairing button, there's a microphone on/off hardware switch – something the Era 100 and Era 300 introduced earlier in 2023.
Elsewhere on the rear, there a USB-C port for charging and line-in, and charging pins at the base for when the Move 2 is placed on the wireless charging base.
The controls on the top of the Move 2 have changed slightly from the original Move as well, again borrowing from the Era 100 and Era 300. That means there's a microphone on/off switch on top too, which has an LED light above to indicate status, and you'll also find a volume trough that offers a simplified way of controlling volume.
Previously on older Sonos speakers with capacitive controls, volume was adjusted by tapping the buttons either side of the play/pause button. With the Move 2, the buttons either side of the play/pause button have switched to allowing you to skip a track or go back a track, with volume controlled via the new swipeable bar.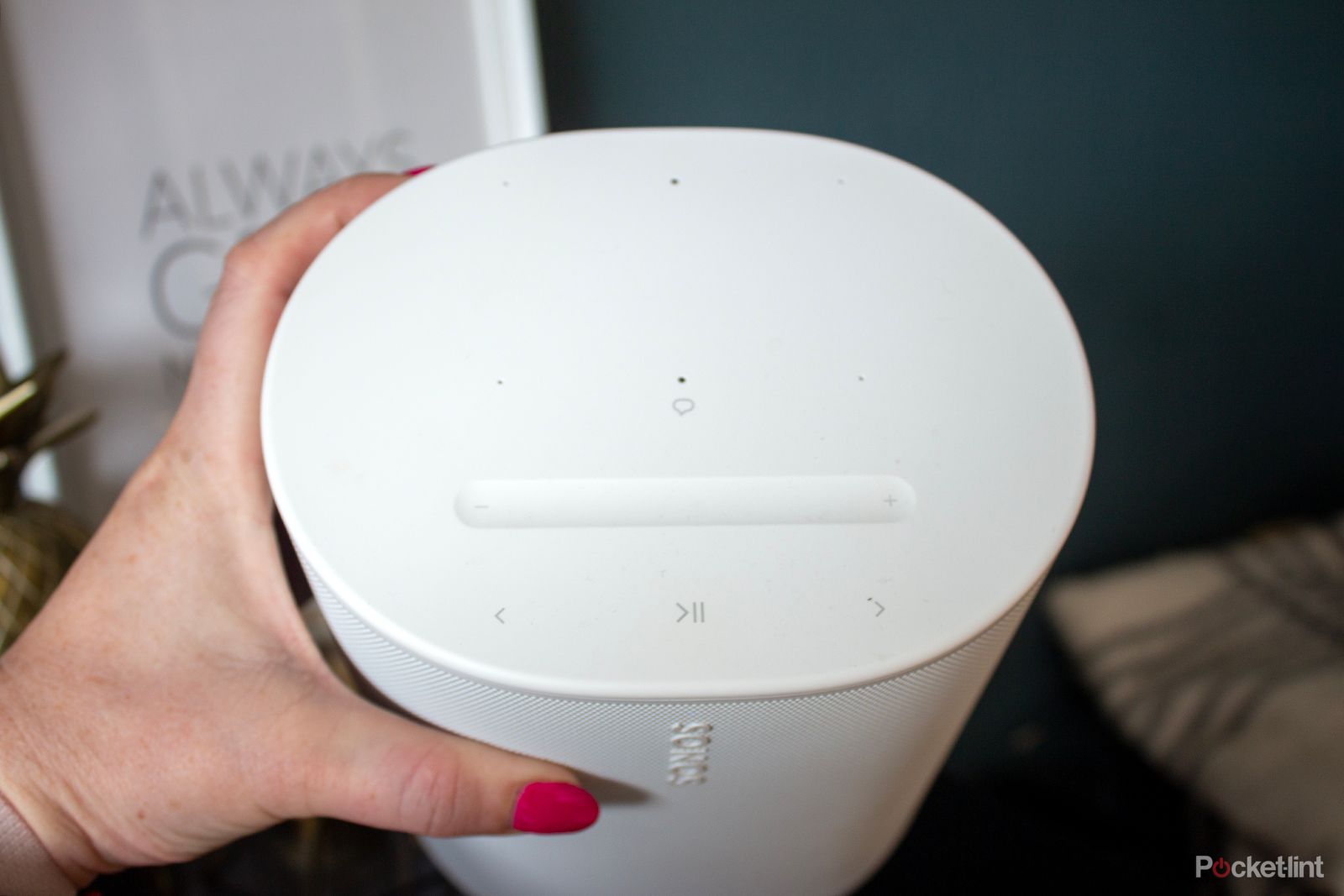 This feels much more intuitive, especially for new users, and makes the Move 2 all the more easy to use and control.
In terms of finish, the Move 2 offers the premium quality you would expect from Sonos speakers. They aren't cheap – especially not in the Move 2's case where there's been a price increase – and with that price comes a level of expectation. The Move 2 does rise to meet this though, oozing the level of quality I would expect.
There's an IP54 rating here so while the Move 2 can't be dunked in a pool like the Ultimate Ears Epicboom, it can handle being rained on, dropped or thrown around a little. It's not the lightest – weighing 3kg like the original Move – and it's pretty substantial in terms of size too, so this isn't a speaker you would shove in a backpack for the park necessarily. What it is perfect for, however, is moving from an indoor speaker to a back garden or back yard speaker, and vice versa. I said the same about the original Move and this still applies. On its Wireless Dock, the Move 2 blends into my home like all my other Sonos speakers, but it's far more versatile thanks to its ability to just pick it up and move it outside.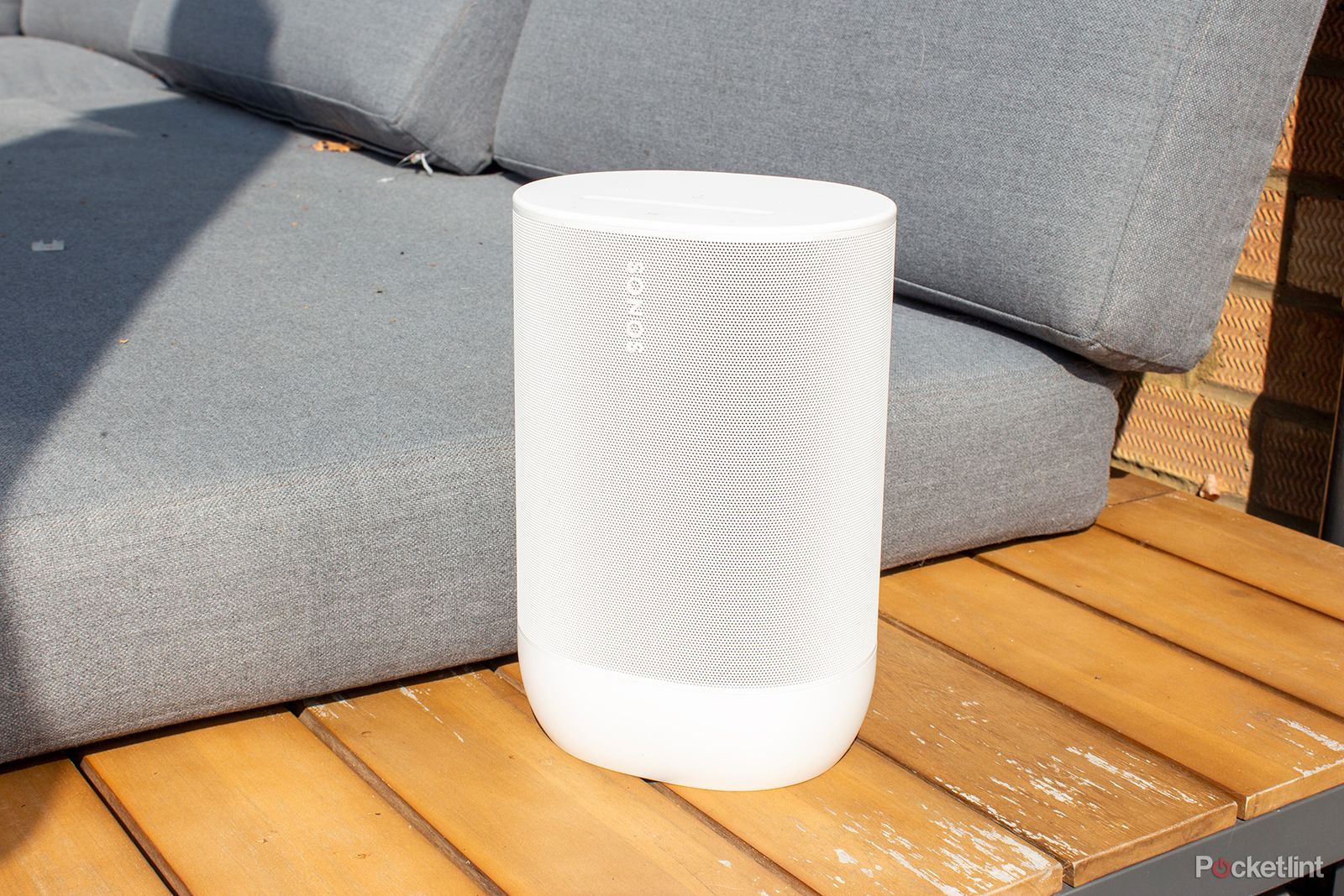 I have the white finish in for my Move 2 review unit, though there is a black option too – with these two colours being standard for Sonos speakers – and there's also a Green colour. Sonos typically doesn't offer coloured options for its speakers – the Roam being the only current exception to that rule – so it's great to see some more options for the Move 2 to cater to those that want something a little more exciting.
Hardware and specs
Moving beyond the design is where some of the biggest changes can be found between the original Move and the Move 2. Firstly, the Move 2 adds an additional tweeter, allowing for stereo sound compared to mono. This is something the company also did with the Era 100, offering a slightly wider soundstage from a single box – I'll talk about performance in a second.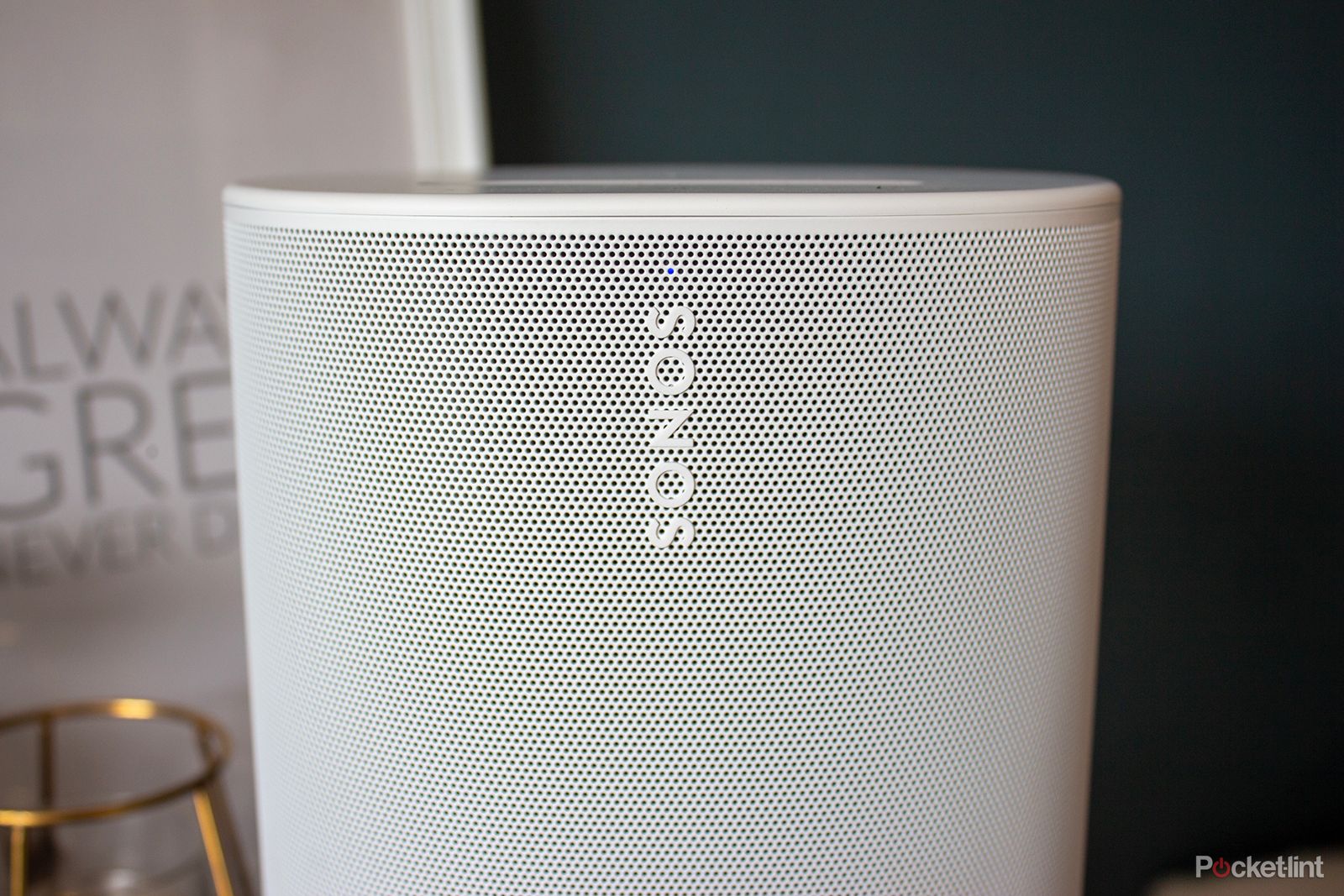 There's also an extra driver packed into the Move 2 compared to the original Move so the acoustic architecture has been redesigned, while the external design sees the more subtle changes I mentioned previously. It's a different approach than the one the company took with the Sonos One and Play:1 back in 2017, where it retained the acoustic architecture but redesigned the shell more than what we see here, and a different approach from the Era 100 and Sonos One more recently, where both elements saw a big change.
With that in mind, packed under the Move 2's hood, are dual-angled tweeters to handle vocals and higher frequencies, one mid-woofer to look after those midrange vocals and deep bass frequencies that Sonos speakers are renowned for, and three Class-D digital amplifiers to power it all. There are also some custom waveguides in that mix, designed to deliver better dispersion.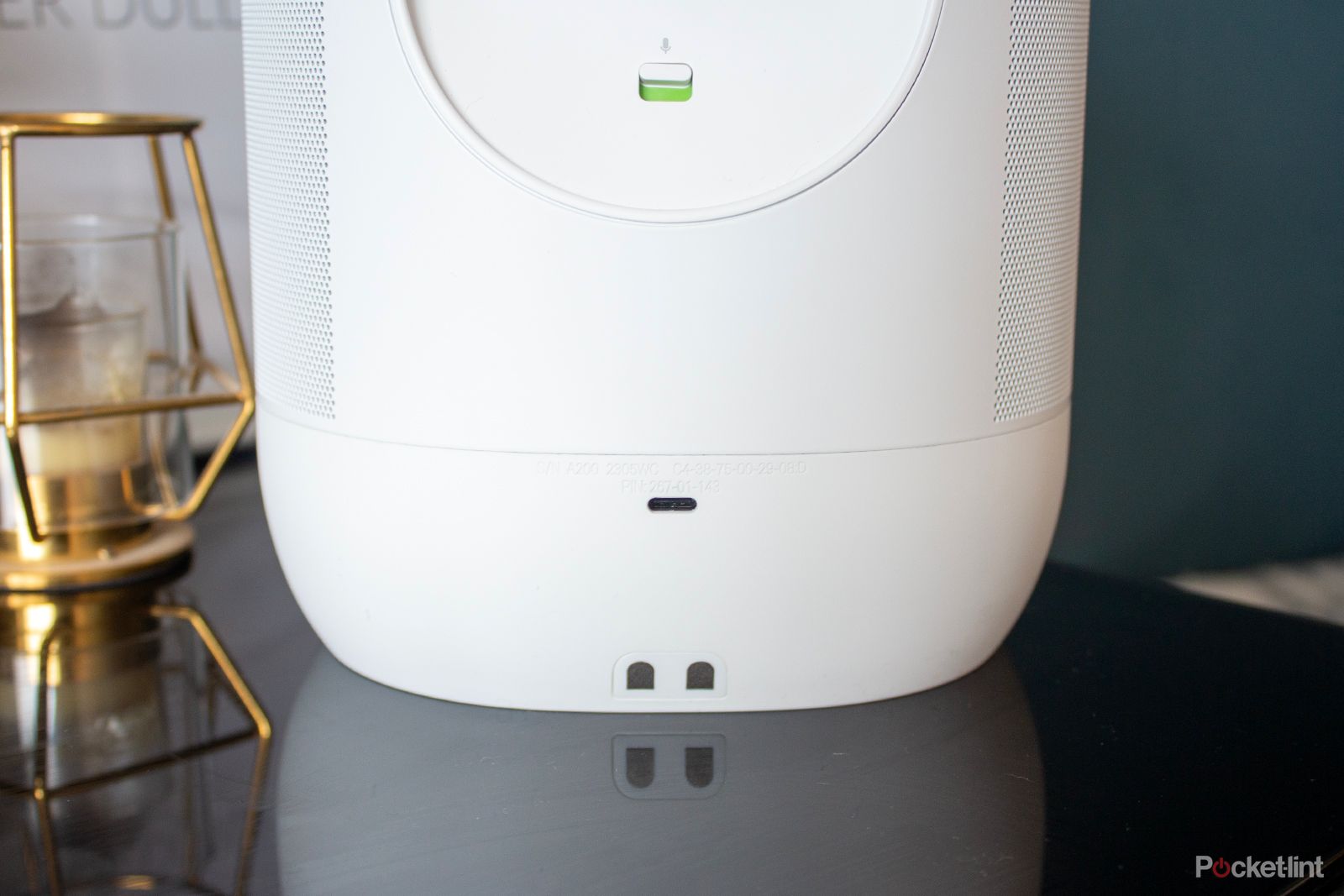 In terms of connectivity, the Sonos Move 2 packs itself out here too, with Apple AirPlay 2 support, Bluetooth 5.0 and Wi-Fi 6. There's also the USB-C port I mentioned that not only allows for charging, but you can use it to charge your devices too, as well as connect it to an external audio source like a turntable or computer. Elsewhere on the spec table, the Sonos Move has a quad-core processor running the show, 1GB of RAM and 8GB of memory.
Sonos Move 2
Dimensions

241 x 160 x 127mm, 3kg

Audio

Three class-D amplifiers, mid-woofer, two dual-angled tweeters, far-field mics

Connectivity

Wi-Fi 6, Bluetooth 5.0

Colors

Black, White, Olive

Buttons

Volume trough slider, capacitive touch controls, Bluetooth button, microphone on/off switch

SMART ASSISTANTS

Amazon Alexa, Sonos Voice Control

OTHERS

Sonos features, Auto Trueplay tuning, AirPlay 2, USB-C line-in
Features
All that hardware is used to deliver a plethora of features, and it delivers them well too. When on Wi-Fi, the Move 2 acts as a traditional Sonos speaker, which means it has compatibility with over 100 music streaming services, the ability to adjust EQ settings and the ability to stereo pair two Sonos Move 2 speakers together. There are a number of other Sonos features too, like grouping the Move 2 with other Sonos speakers in your home for seamless multi-room audio, or alternatively, having different audio playing simultaneously in different rooms.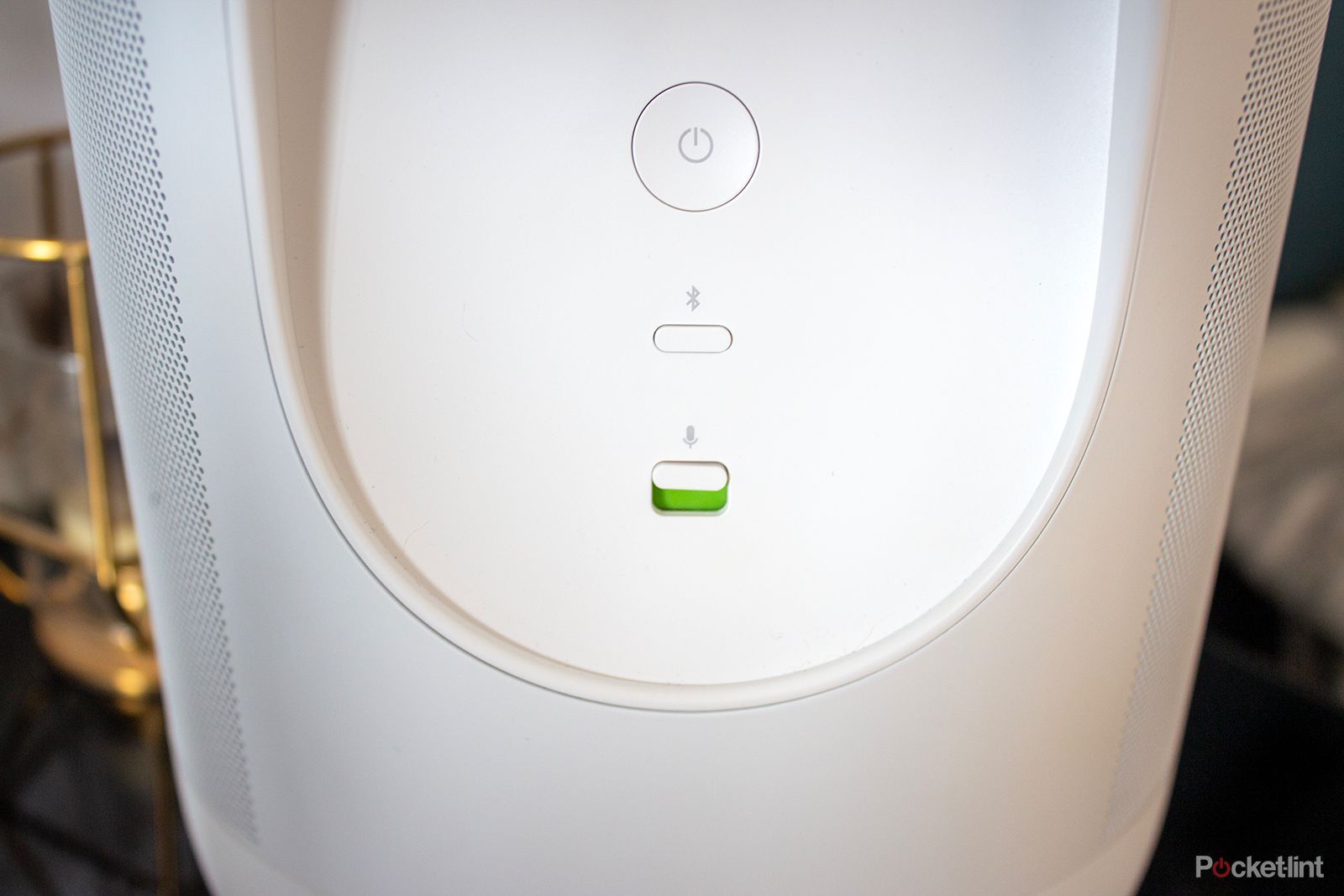 Bluetooth is easy to activate – simply press and hold the Bluetooth button on the rear of the Move 2 to put it into pairing mode and you should easily be able to find it in the list of available devices in the Bluetooth settings of your device. I use predominantly Apple devices, so AirPlay is something I use more than Bluetooth, though Bluetooth worked without a problem on the Sonos Move 2 in my experience.
There's voice control on board too, though this is one feature that has taken a step backwards compared to the original Move. The original Move offered a choice of Amazon Alexa and Google Assistant, whilst also offering Sonos Voice Control. The former options offer access to smart home control, calendars, and general information, like what the weather is like. Sonos Voice Control, meanwhile, is more about control of the speaker itself. However, Move 2 doesn't offer Google Assistant as an option anymore, just like Era 100 and Era 300 also don't.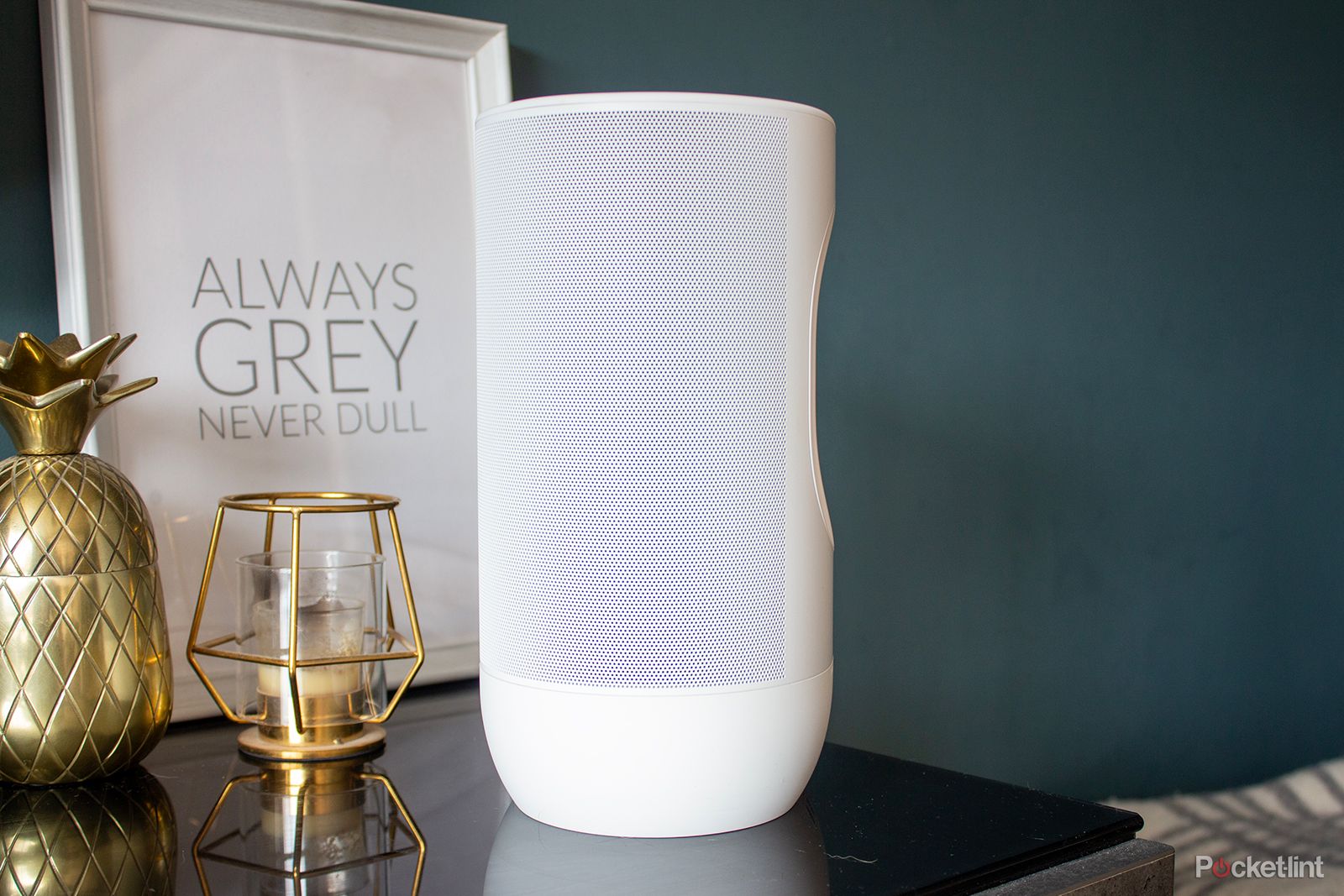 You always had to choose between Alexa and Assistant, unlike the latest JBL Authentics speaker that runs both simultaneously, but it was still great to have the choice, so it's disappointing (though not surprising) to see the Move 2 remove that. Sonos Voice Control is still on board though, delivering easy control of the Move 2 using your voice, whether that's playing a certain track, grouping the Move 2 to another Sonos speaker in your home, or turning the volume up, while Alexa is useful for smart home control and other general tasks.
Also taking advantage of the far-field microphone array is Automatic Trueplay tuning. Trueplay is a feature Sonos introduced with the Sonos Five back in 2015, though it has become much more sophisticated since then. Trueplay tuning is designed to help a Sonos speaker adapt to the environment it is in, in order to ensure you get the best sound from it, whether it's behind a sofa or in an open space.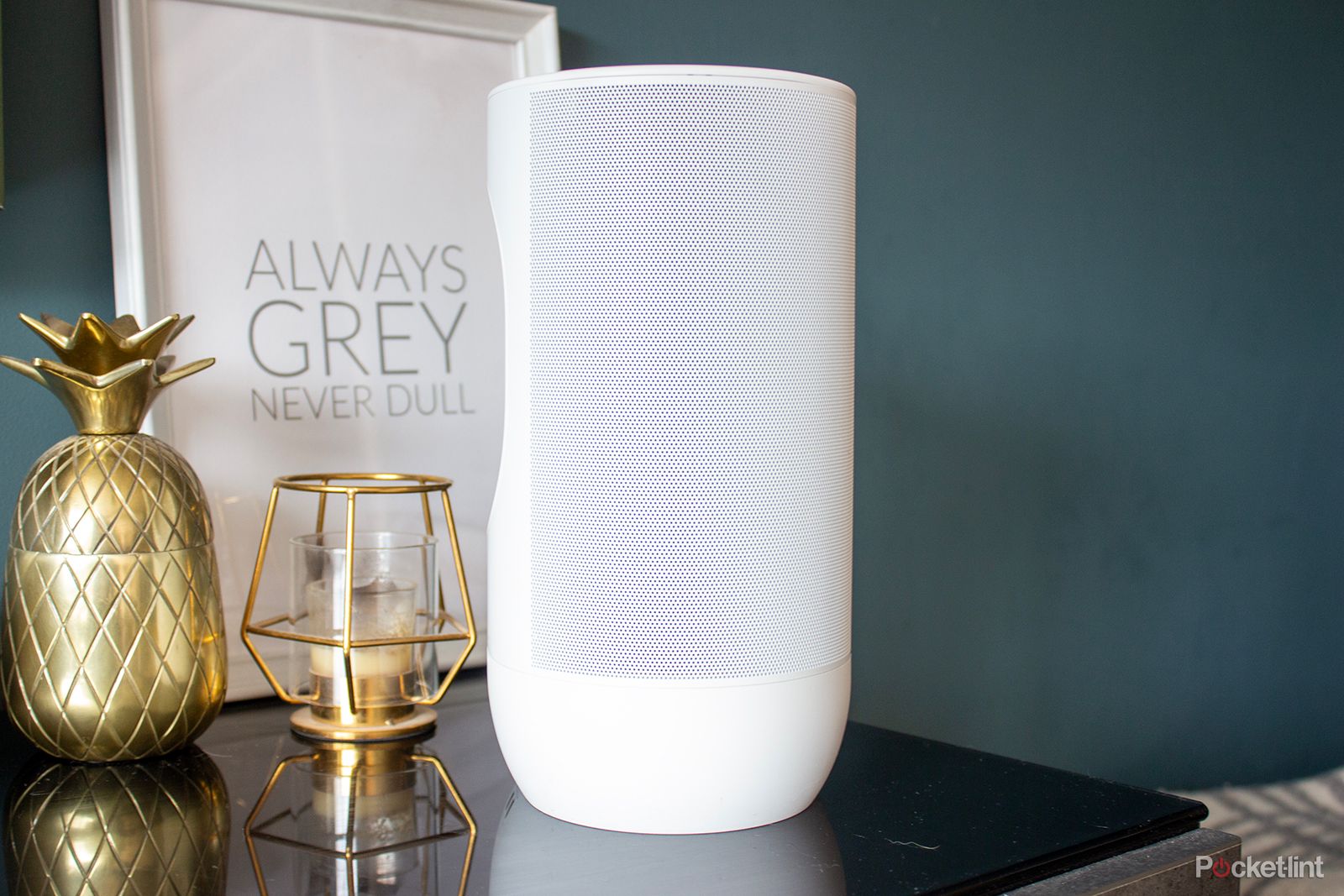 The Move 2 doesn't require you to walk around the room waving an iPhone though (yes that is the process for traditional Trueplay tuning) – instead it does it automatically whenever you pick it up and move it around, similar to Apple's HomePod (2nd Generation). It means that you should get the best from the Move 2 wherever you put it, without you having to do anything, though you can always adjust the EQ settings if it doesn't sound quite right.
Sound and performance
Speaking of sounding right, the Sonos Move 2 nails it on the performance front. Sonos claimed double the battery life for the Move 2 compared to its predecessor at 24 hours and I have to say, I have been exceptionally impressed with how it has performed during my time with it. I can play the radio all day, from 9AM to 6PM and the battery percentage only diminishes by around 25 per cent. Specifically, during a BBQ that went on from 2PM to 8PM outside, with various tracks being tested and the volume cranked right up, the battery dropped by 30 per cent, so a little more than radio playing demanded, but still delivering more than what many would need.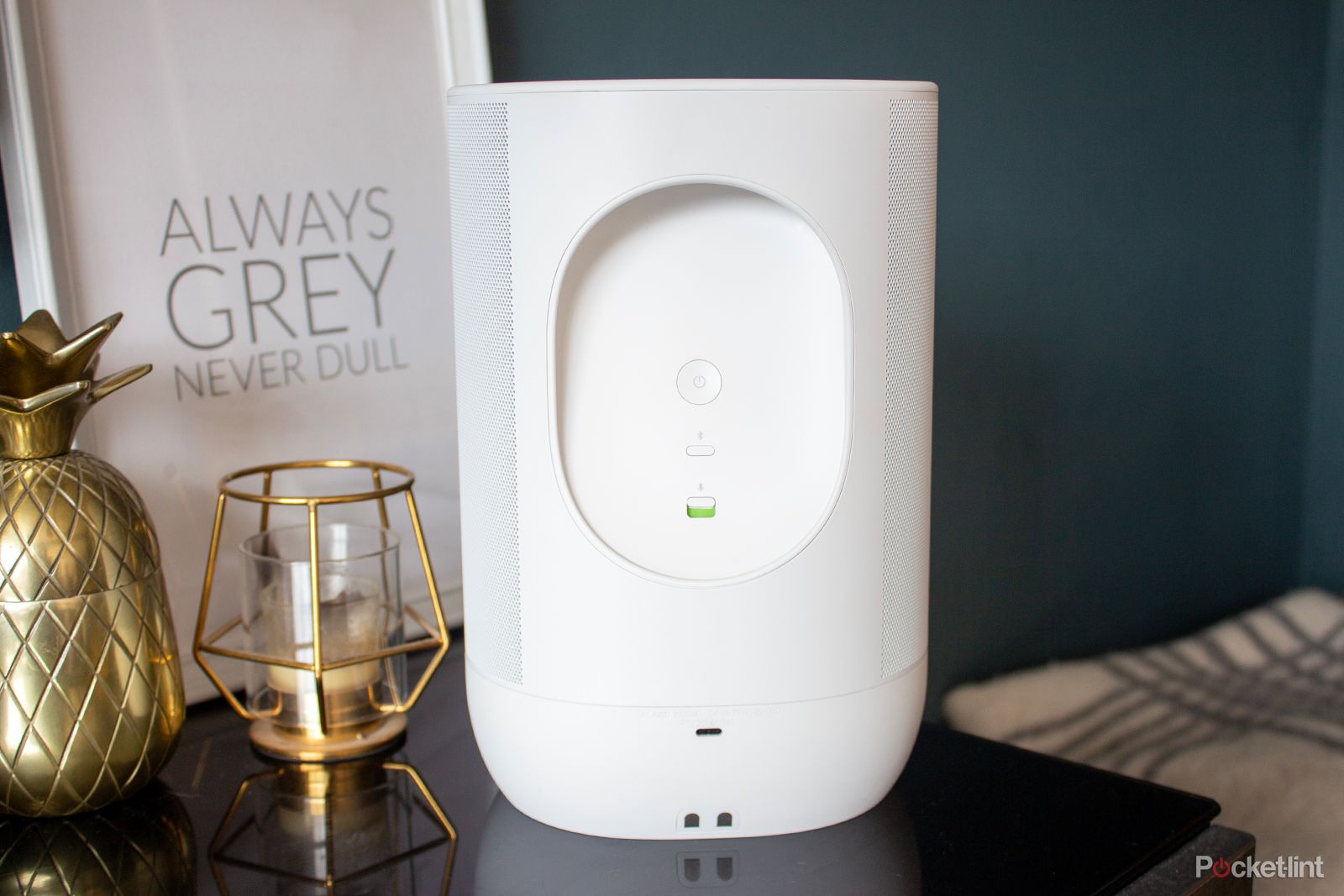 In terms of sound performance, Move 2 more than delivers when it comes to volume. It is loud – so loud in fact that you wouldn't be popular with your neighbours if you push it to its limits. Outside, I had it on around 30 per cent volume and I was still conscious that was too loud to be respectful – but the capabilities are there if you need them, as you would expect for a speaker that is designed for outdoor use as well as indoor.
There's a lovely wide soundstage with the Move 2 as well and it copes well with midrange, treble and vocals. Listen to the Move 2 compared to the Move and there is more scope and better separation thanks to the additional tweeter, though there were some tracks the Move 2 struggled with, compared to its siblings.
Taylor Swift's Wildest Dreams has some serious bass at the beginning of the track that you really feel in your gut with some speakers, like the Era 300, but the bass gets a little lost on the Move 2 in comparison. It still sounds great, but there isn't as much depth as I expected. In fact, I never thought I'd say it, but I wanted more from the low end in the Move 2 than it offered, even with the EQ levels adjusted.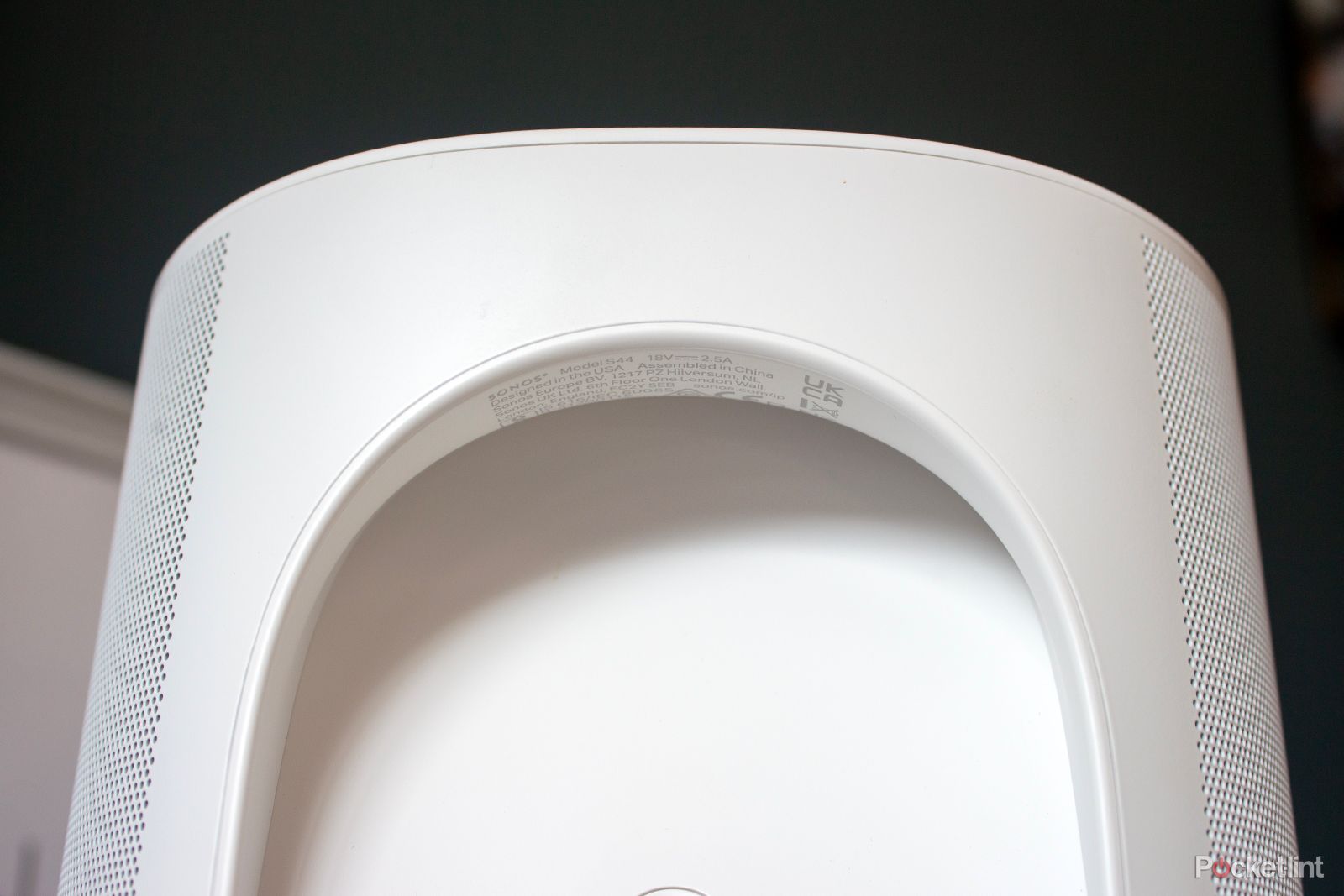 That said, it still sounds excellent overall. Glass Animals Space Ghost Coast to Coast is a track I often use to test a speaker's capabilities, and while the Move 2 doesn't offer Atmos support or Spatial Audio support, it still delivers sound across a wide soundstage, with great clarity through the midrange all the way into the treble.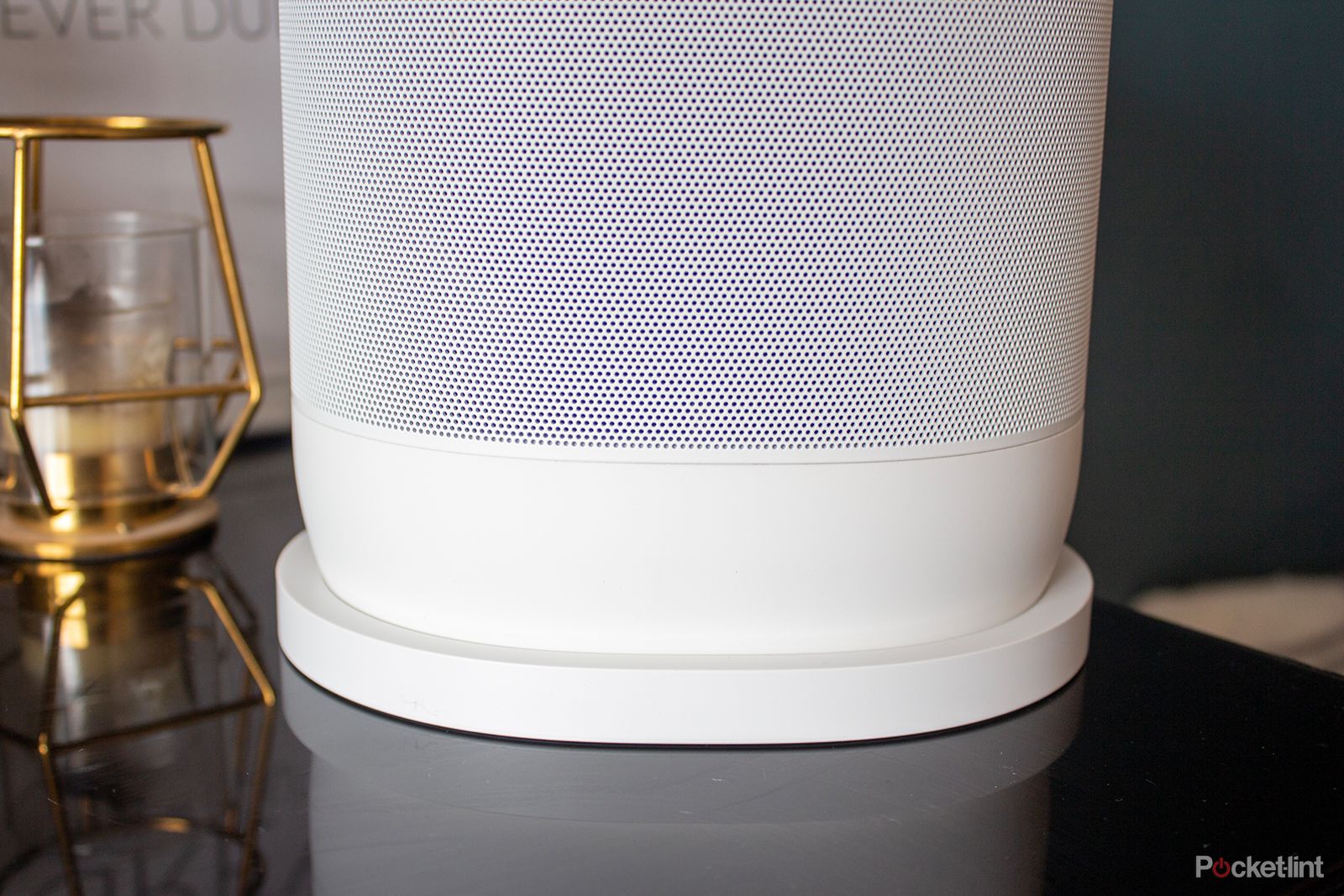 The upgrade to stereo is apparent in that generous soundstage, though this is still a single box speaker so you will – as always – have to accept some compromises. For tracks like Queen's Bohemian Rhapsody and The Eagles' Hotel California, where some elements really make use of stereo separation, you won't hear them as accurately placed as you would with two separate stereo-paired speakers for example. However, the improvements compared with the original Move are clear, with the sound feeling more immersive and involved, with an overall more spacious presentation.
All of this adds up to the fact that, overall, the Move 2 sounds brilliant, playing 95 per cent of the tracks I tested really well. There's a serious amount of power under its hood, meaning it offers volume in abundance – and the sound performance doesn't depreciate as you turn it up either.
It's a fun, energetic and overall enjoyable listen that works well with all genres, serving up the perfect musical background for any party or get together, and with versatility up its sleeve too.
Verdict
The Sonos Move 2 is all about refinements, and those refinements add up to some big improvements over the original Move. The adjustments to its design make it more intuitive to use, whilst also bringing some extra features, and the upgrades to the acoustic architecture make for a better sounding speaker overall.
The Move 2 isn't as portable as the Roam, but it is more powerful with better sound performance. On the flip side, it's not as capable as the Era 300 in terms of sound performance, but it is more versatile, whilst still offering many of the same features, like USB-C line-in and Bluetooth.
With that, if you're after a Sonos speaker that delivers excellent performance – in terms of sound, features and battery life – whilst also offering a versatile design that allows for indoor and outdoor use, the Move 2 is hands down the one to choose. If you don't think you'll use it outdoors all that much, it's worth considering the Era 300 given it's the same price and has more scope in terms of performance.