Computers
The Garmin Vívoactive 5 is a surprisingly affordable smartwatch
Key Takeaways
Garmin announces the cheaper Vivoactive 5 smartwatch, priced at $299.99, making it more affordable than the new Apple Watch Series 9 and Apple Watch Ultra 2.
The Vivoactive 5 features an AMOLED display, sleep coaching capabilities, heart rate variability and Pulse Ox metrics, and up to 11 days of battery life in smartwatch mode.
With over 30 preloaded GPS and indoor sports apps, users can engage in various activities and create custom workouts using the Garmin Connect app. The watch is available in four different colors.
Garmin has today taken the wraps off of the Vivoactive 5, a new smartwatch that replaces the previous and popular Vivoactive 4 model with one that is cheaper. In fact, it's cheaper than most smartwatches of this kind including the new Apple Watch Series 9. It's a lot cheaper than the Apple Watch Ultra 2, as well.
This new Garmin Vivoactive 5 will work with your iPhone or Android phone and features all of the things you'd expect from something like this. It's available in four colours as well, so you can be sure of finding one that fits your particular look.
Garmin Vivoactive 5 specs and features
Garmin announced the new wearable via a press release that notes plenty of features that potential buyers will likely want to take note of. Those begin with an AMOLED display that will show the usual health and fitness data as well as notifications from your watch.
Speaking of health and fitness, the Vivoactive 5 includes sleep coaching capabilities that will display information like a sleep score and personalised coaching options to help people improve their sleep quality. Heart rate variability and Pulse Ox metrics are collected, too.
Once you've had your good night's sleep you'll receive a morning report that details how the night went while also showing weather data for the day ahead. That day can be a long one, too – the Vivoactive 5 can go for up to 11 days between charges when in smartwatch mode.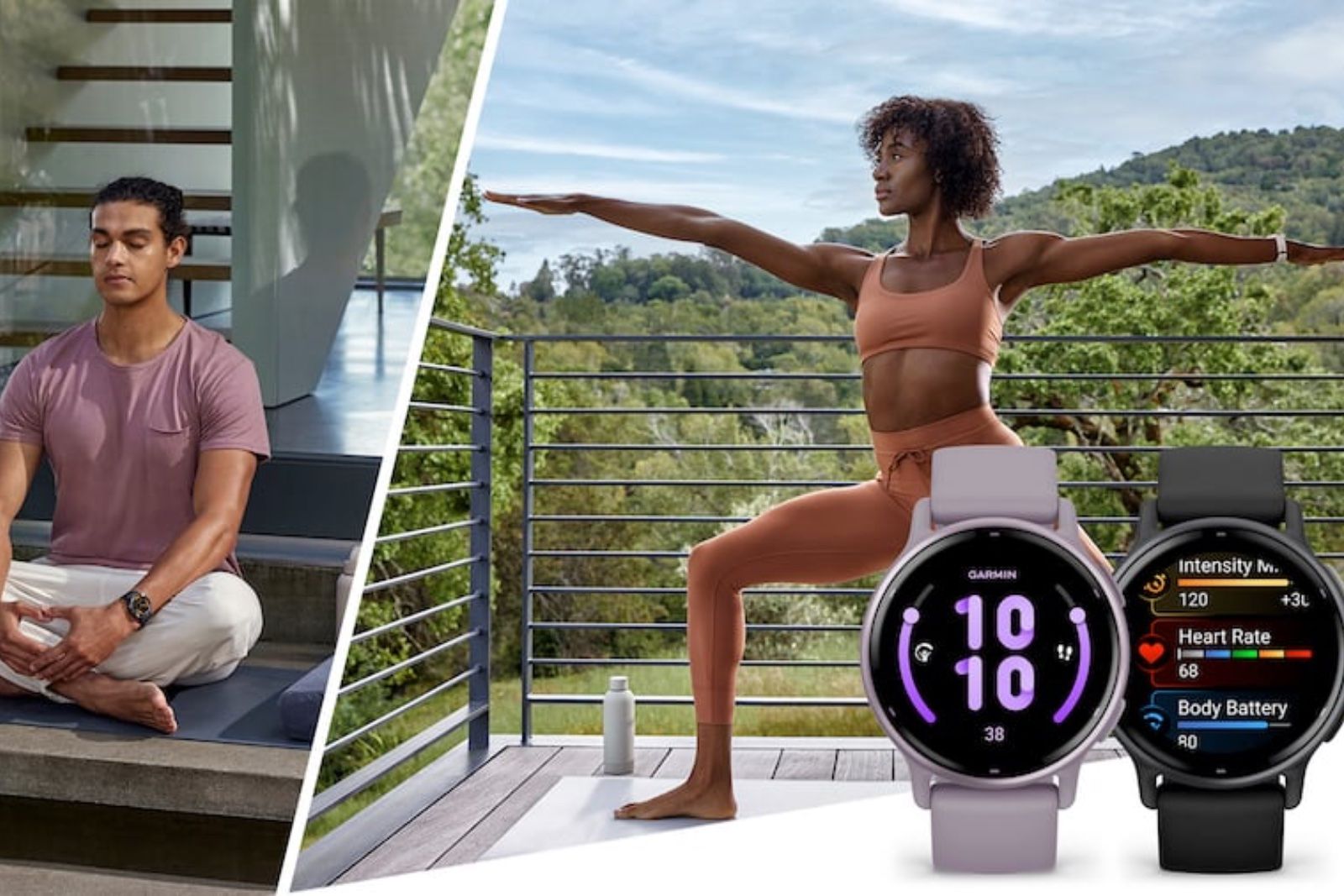 Garmin
When it comes to activities, you won't be short of options. "With more than 30 preloaded GPS and indoor sports apps, users can stay active no matter their passion—from walking and running to rowing, pickleball, activities for wheelchair users, and more," Garmin's press release reads. It goes on to say that users can also create their own workouts from more than 1,600 different exercises using the Garmin Connect app.
In terms of availability, the Garmin Vivoactive 5 should start to become available almost immediately with a suggested retail price of $299.99. The colour options include black/slate, ivory/cream gold, navy/metallic navy, and orchid/metallic orchid.