Earbuds come in all shapes and sizes, and the JLab JBuds Mini are some of the smallest and some of the most affordable I've ever come across – you can buy them for only $39/£40.
In comparison to some of the other best cheap earbuds, these offer a lot of features including custom sound and multipoint connectivity, and you can attach them to your keys like a keyring, so you will always have them with you. Of course you lose out on things like noise cancelling – but does that matter in headphones like these? Here's how I got on with them.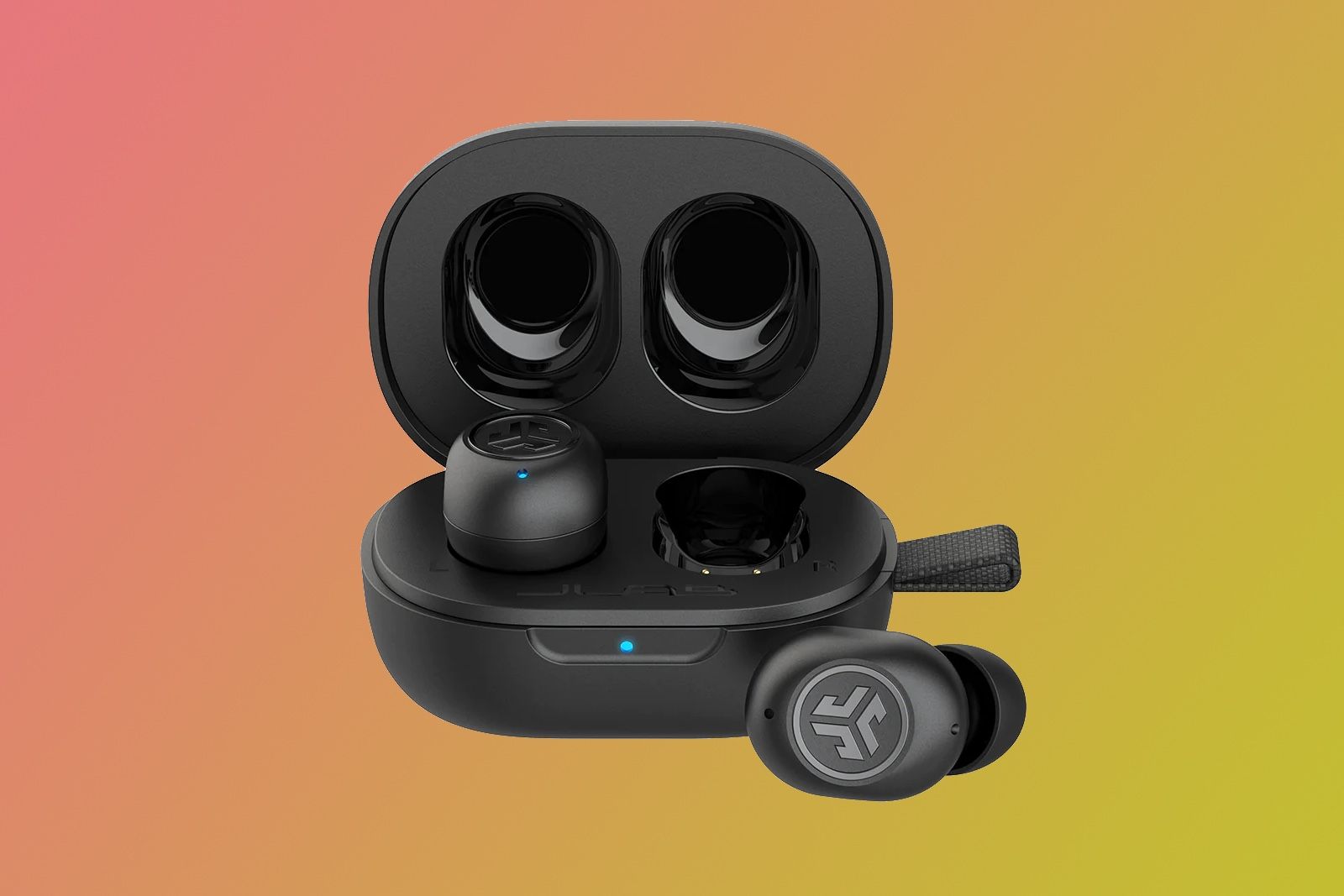 JLab JBuds Mini
Cheap and tiny, the JLab JBuds Mini are some of the smallest earbuds in the world, and they won't cost you much either. They manage to deliver relatively decent sound and plenty of features too.
Pros
20+ hours battery life
Custom sound in the app
Small enough to keep on your keys
Cons
Fiddly touch controls
Aware Mode could be better
Small and simple
The JLab JBuds Mini true wireless earbuds are some of the smallest earbuds you can buy, and come in a suitably tiny pill-shaped case. They weigh just 3.14g which makes them the lightest earbuds that I'm aware of too – lighter than even the 1More ComfoBuds Mini (3.7g).
They're definitely the smallest headphones in JBuds' portfolio – so small, in fact, that the case can be attached to your keys using the keyring included in the box, and carried with you wherever you go. For all that convenience, my only concern with the size of the buds is that if one falls out of your ear when you're out and about, the chances of finding it are pretty slim.
You can buy these earphones in a few different colours, including Black, Aqua Teal, Pink, Mint Green, and Sage Grey, so one will undoubtedly suit you and your style. The design itself is well made using sturdy plastic, and despite being so affordable, they don't feel as flimsy as other options in this price bracket. Plus the IP55 rating means they'll survive low-pressure jets of water, like rain, as well as dust and dirt.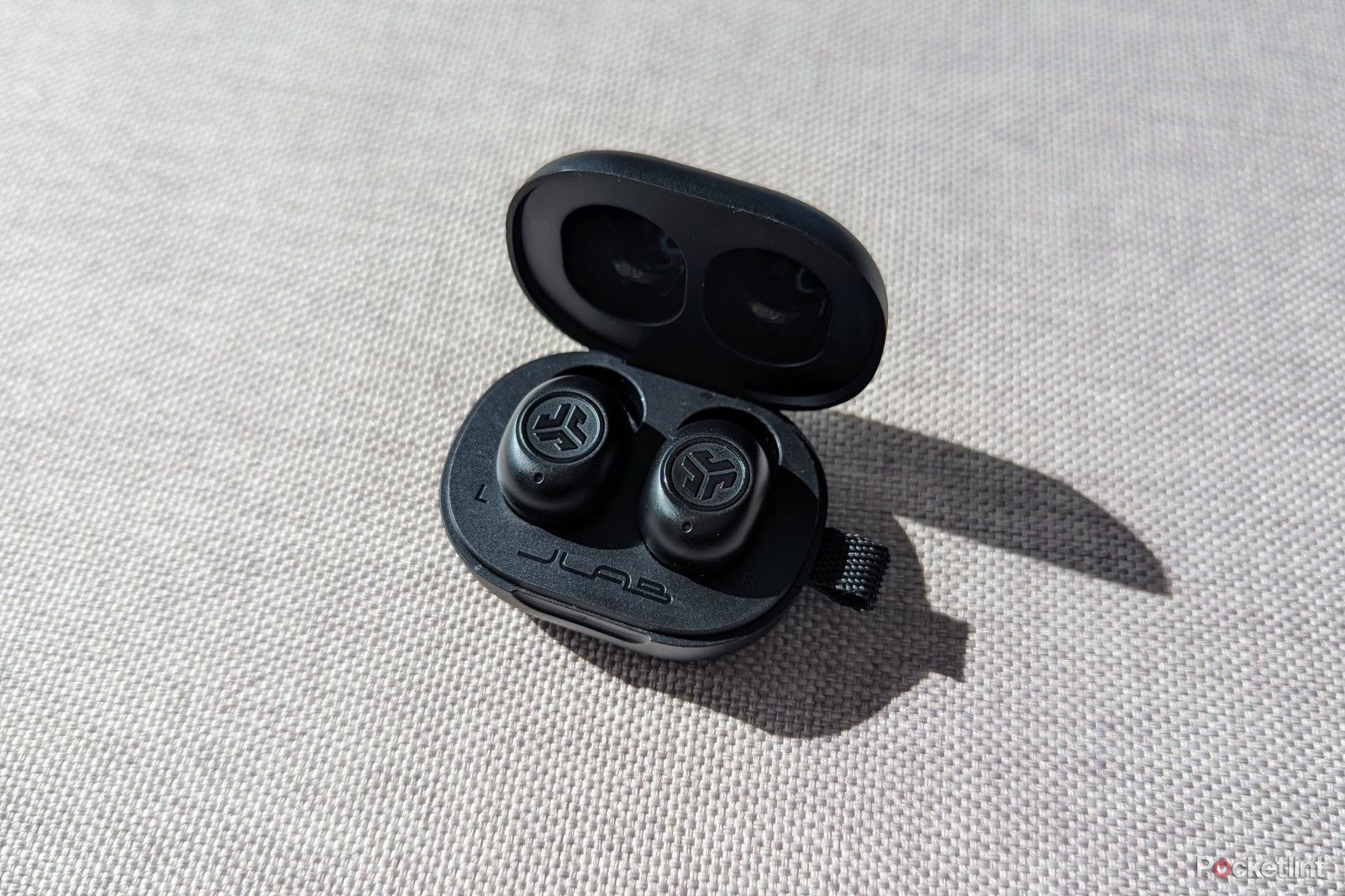 When you put them in your ears, the earbuds almost disappear, they're so discreet. They come with three sizes of silicone ear tips to help you find the right fit, although truth be told, they're going to be best suited to smaller ears.
I found them comfortable to wear, which is helped by the fact they're so light. You can still feel they're in there though, rrrrand like most other earbuds, they do become annoying to wear after long periods of use.
They'll stay put for mild exercise, but there's nothing to keep them in place, like a weighted stem, ear wings, or similar. That means they might not be the best for something more energetic, like running, but I would happily wear them in at the gym.
Setting up the earbuds is just as easy as you might expect, although you will need to remove the stickers on the underside of the buds to get them charging first. Once they do have enough juice, you'll simply need to go into your device's Bluetooth settings, pop them in your ears, and you should be find them to connect.
Google Fast Pair makes this process even easier on Android, prompting you to connect to them as soon as you take them out of the case. However, to make the most of the JBuds Mini, you'll want to download the JLab smartphone app as well.
The touch controls on the outside of each earbud let you control the music: you can use them to adjust the volume up or down, pause the song, switch EQ settings, activate your voice assistant and so on, with a series of taps. These work fine, although the size of the earbuds means they're sometimes a little fiddly to use.
Surprising performance
In terms of performance, you get a lot more than what you pay for with the JLab JBuds Mini – they pack in a 6mm driver which you'd usually find in a much larger pair of earphones.
For the most part, the sound is a step above other similarly priced pairs, but there are some – perhaps expected – compromises.
They sound quite crisp, allowing vocals in particular to come through with plenty of expression and clarity. You don't get as much bass depth as you'd hear in a more expensive pair of the best wireless earbuds though. The midrange sounds slightly hollow, in contrast to the bass performance, which is quite prominent – sometimes a little overbearing in fact. While not everyone will be a fan of that, it does give these earbuds plenty of energy and authority, making them a good choice for upbeat music and getting the blood pumping during workouts.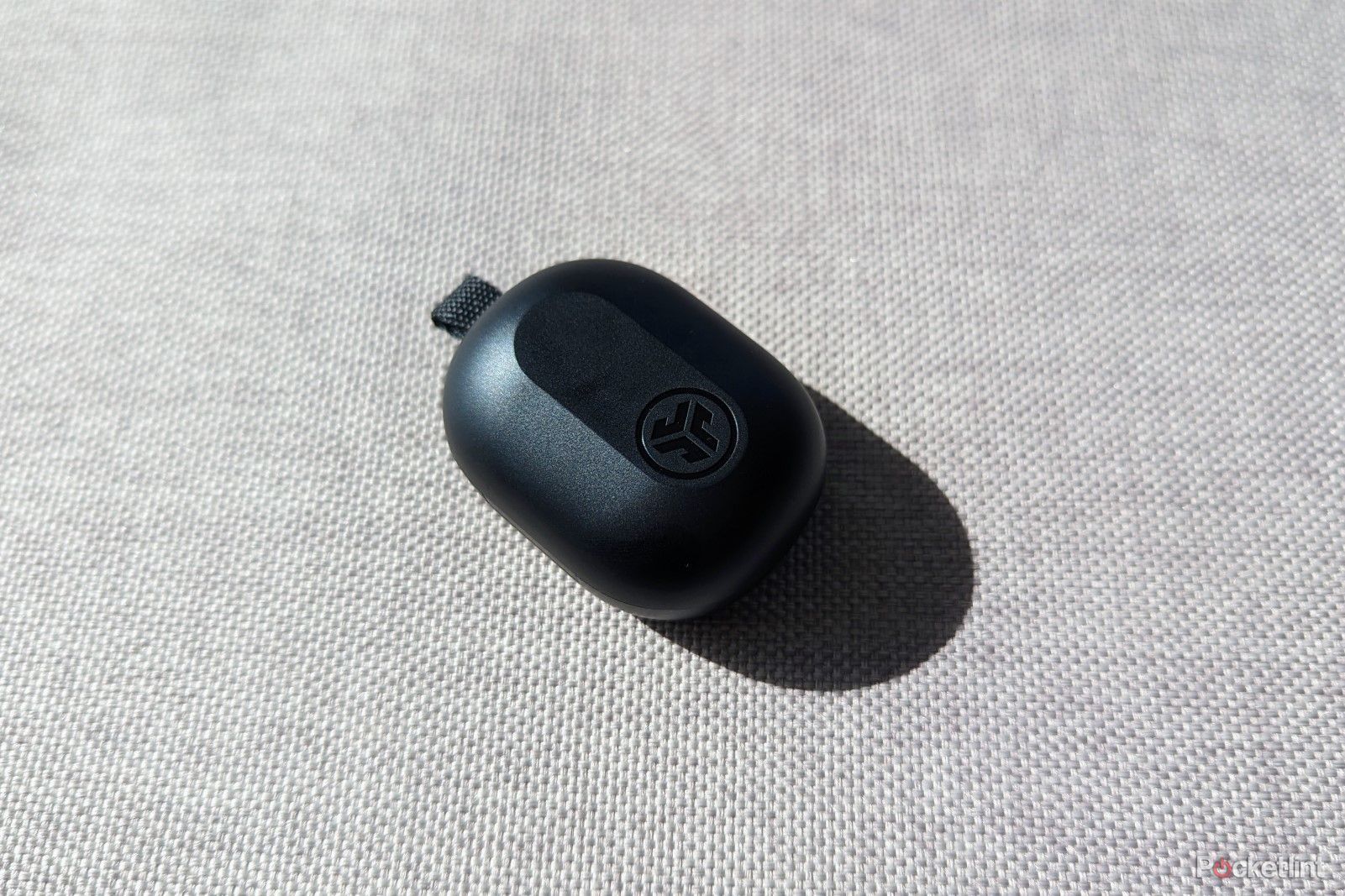 There's no noise cancelling here, as you might expect at this price point, but the design nestles so snug into your ears that they do a pretty good job of blocking noise passively anyway. For this reason, there is still an Aware Mode that helps to let sounds in for when you want to hear what's going on around you, without pausing the music.
While switching it on did let some noise in, it didn't make enough difference. I couldn't hear announcements on public transport, for instance, which is one of the things I find most helpful about these kinds of modes.
I was pleased with the connectivity on these, though, thanks to Bluetooth 5.3. I could wander away from my phone, into a different room, and even to another floor in my house without disrupting the music. Occasionally, the connection cut out for one or both of the earbuds but more often than not it quickly resolved itself.
As you might expect, you can take your calls through these too. I was also quite impressed with the quality of calls, for the price point. Even though my voice suffered a bit of distortion, I still came across loud and clear to the person on the other end and vice versa.
Full of features
For a pair of cheap headphones, and a tiny pair at that, you get a relatively good set of features. The 20-hour battery life provides a decent amount of playtime, and you'll get more than five hours of music at a time from the earbuds. The earbuds take an hour and a half to charge, and the case takes two hours, but a quick 15 minutes hooked up to power will give you an hour of use.
Bluetooth Multipoint is a feature that I look for in a pair of headphones, and JLab has delivered on that here too. You can connect the JBuds Mini to two devices at once and switch seamlessly between the two, meaning I can use them with both my laptop and my phone simultaneously. For example, I could be listening to a YouTube video on my PC and take a call on my phone without fiddling around disconnecting and reconnecting them.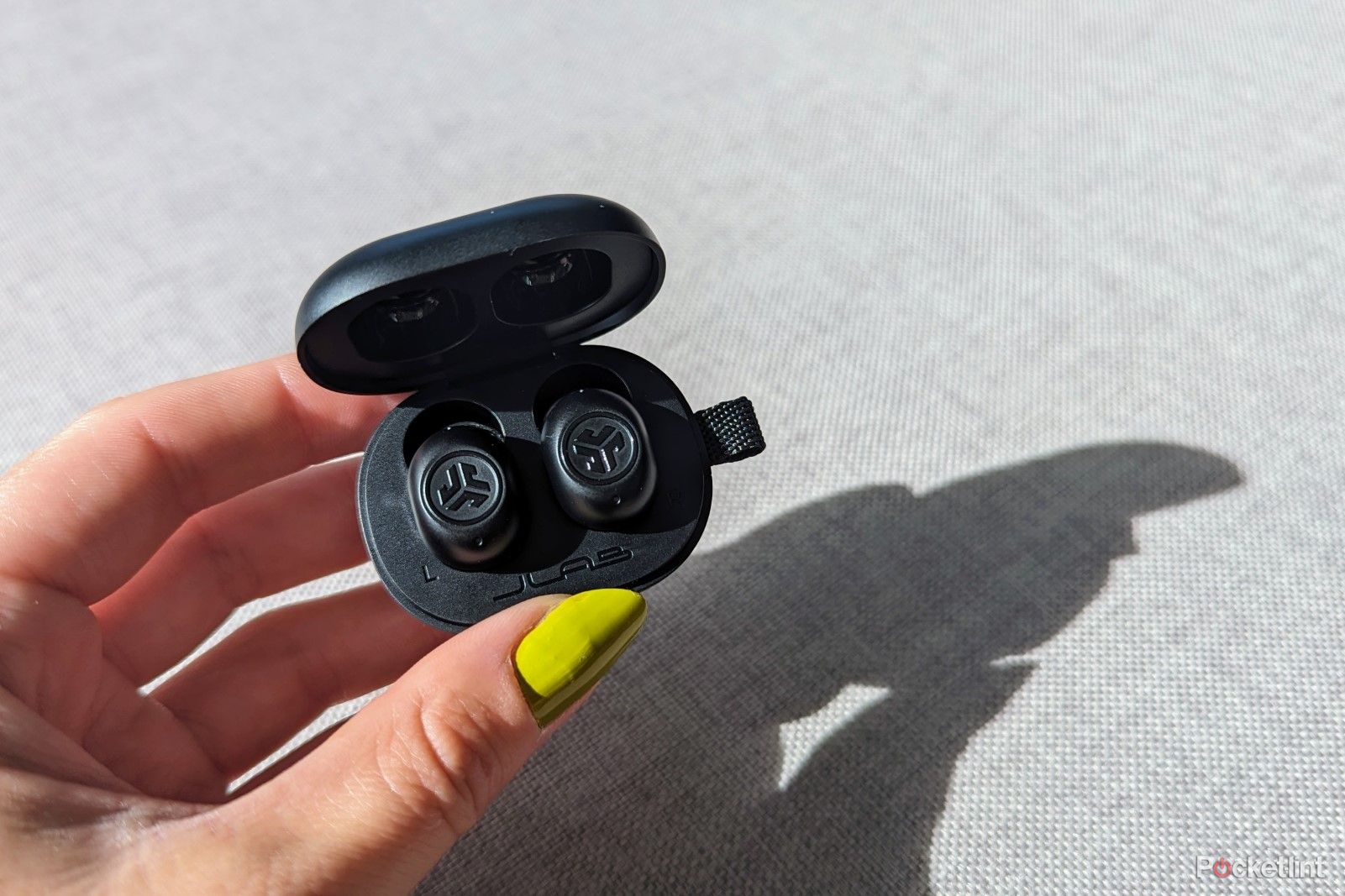 Something you definitely wouldn't expect at this price is custom sound. The JLab smartphone app allows you to adjust the audio across a 10-band equalizer or choose between three preset EQ settings. There's also a music mode and a movie mode. It would be good to have particular settings for different genres of music, but considering the price point, this is a very strong offering indeed.
Elsewhere in the app, you can see the battery level of the earbuds, switch on and adjust the Aware Mode, configure different touch controls, update the firmware, and turn on safe hearing to limit the buds' decibels.
Verdict
If you want to carry your earbuds everywhere you go, you have small ears, and you're on a very tight budget, the JLab JBuds Mini are undoubtedly a good choice. They're tiny, can be attached to your keys and will give you considerable change from $50.
They're also comfortable, sound better than most similarly priced pairs, and they're loaded with tonnes of features – not something we can say too often at this price. Granted they have their flaws, like the imperfect sound and impractical touch controls, yet neither are deal breakers at this price point.
However, if you are willing to spend a bit more money, something like the Google Pixel Buds A or the Sony WF-C700N will perform better across the board.