Computers
What is Google Maps Immersive View and how can you use it?
Key Takeaways
Google Maps' Immersive View allows users to explore locations in 3D, providing a bird's eye view and the ability to pan, zoom, and tilt for a better look.
Immersive View incorporates weather conditions, traffic, and occupancy data to give users a more accurate understanding of a location at a specific time.
Soon, Immersive View will also support navigation, allowing users to preview their routes in 3D with weather and traffic data, rolling out in 15 cities by the end of 2023.
In February 2023, Google launched a new feature for Maps called Immersive View. It doesn't work everywhere just yet, it's restricted to a handful of major cities, but in those areas, it's very impressive.
Google says that Immersive View allows you to feel like you're visiting a new place without having to leave the house, it's perfect for planning an upcoming trip, or just exploring for fun.
At Google I/O 2023, the company announced that it's expanding the capabilities of Immersive View, too, it will soon work with navigation, making it more useful than ever.
In the article, we'll tell you everything you need to know about Immersive View, including what it does, how to use it, where it works and more. Let's dive in.
What is Google Maps Immersive View?
Put simply, Immersive View is a 3D view of a location in Google Maps. It can be panned, zoomed and tilted just like the rest of Google Maps allowing you to get a better look at the location.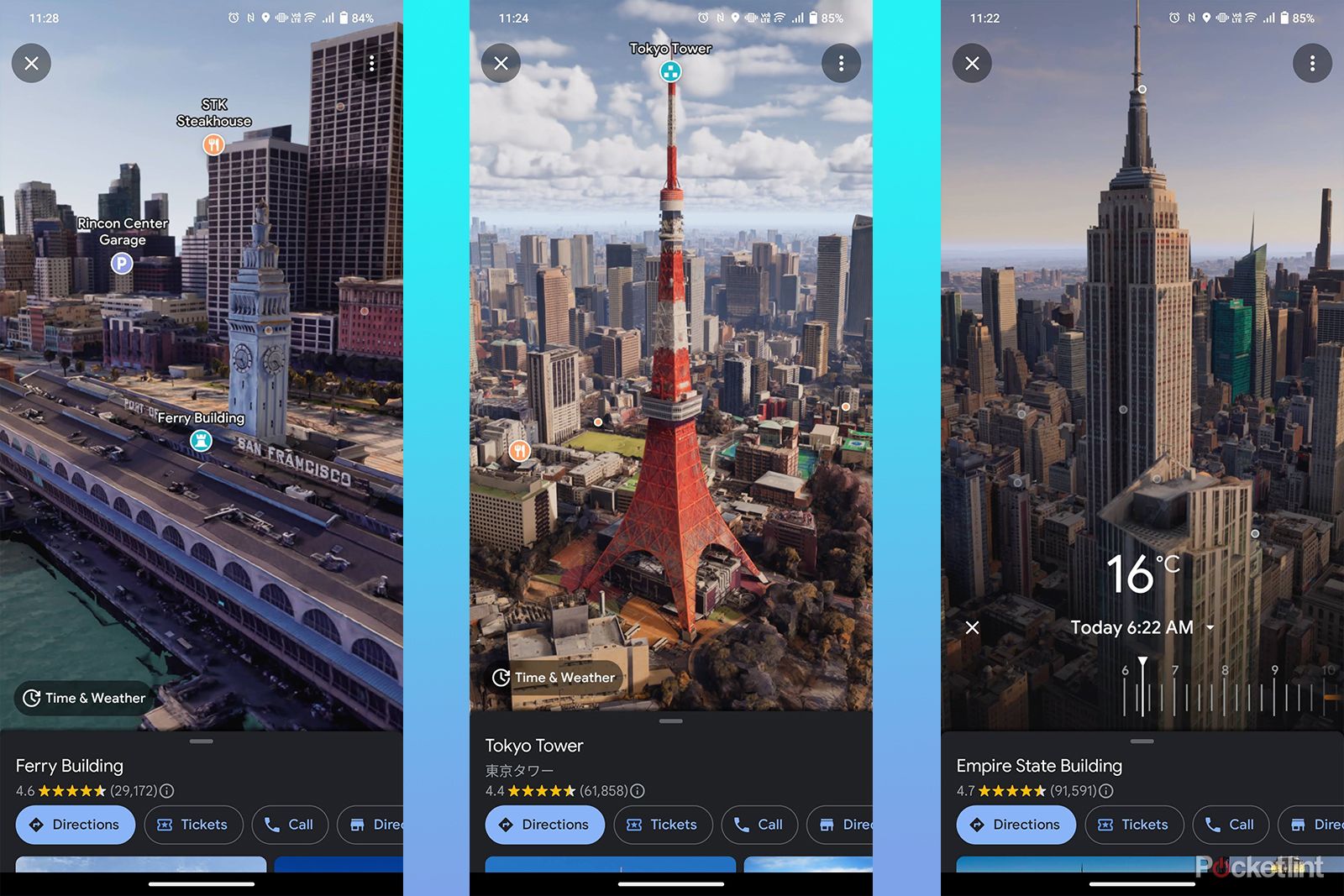 It may sound similar to Live View, Google's AR maps feature, but it works very differently. Live View lets you hold up your phone and use the camera to navigate, whereas Immersive View creates a 3D rendering of a location and gives you a bird's eye view.
Google has offered a rudimentary version of this in the past but it was limited to a selection of famous landmarks and it wasn't interactive. Now, though, you can manoeuvre around the whole city with unprecedented detail.
There's more to Immersive View, too. It also incorporates weather conditions, traffic and how busy an area is to give you a better idea of what a location is like at a specific time. It also allows you to look inside certain buildings, so long as Google has enough imaging data to accurately render it.
Immersive View is created using advanced AI and computer vision techniques to create a 3D model from billions of Street View and aerial images, along with user-submitted photo spheres. The result is a very accurate and detailed rendering of a location that can be navigated in 3D.
Which cities support Immersive View?
Google has been rolling out Immersive View gradually, it started with London, Los Angeles, New York, San Francisco and Tokyo. Then in June, added support for Amsterdam, Dublin, Florence and Venice.
Google plans to continue expanding areas that are available in Immersive View, at Google I/O in May, it mentioned that Berlin, Las Vegas, Miami, Paris, Seattle and San Jose will be supported in 2023.
What is Immersive View for routes?
At its annual developer conference, Google I/O, the company announced a new feature that's on the way. Currently, Immersive View lets you explore a specific location by searching for it and entering Immersive View, but soon you'll be able to do the same thing with directions.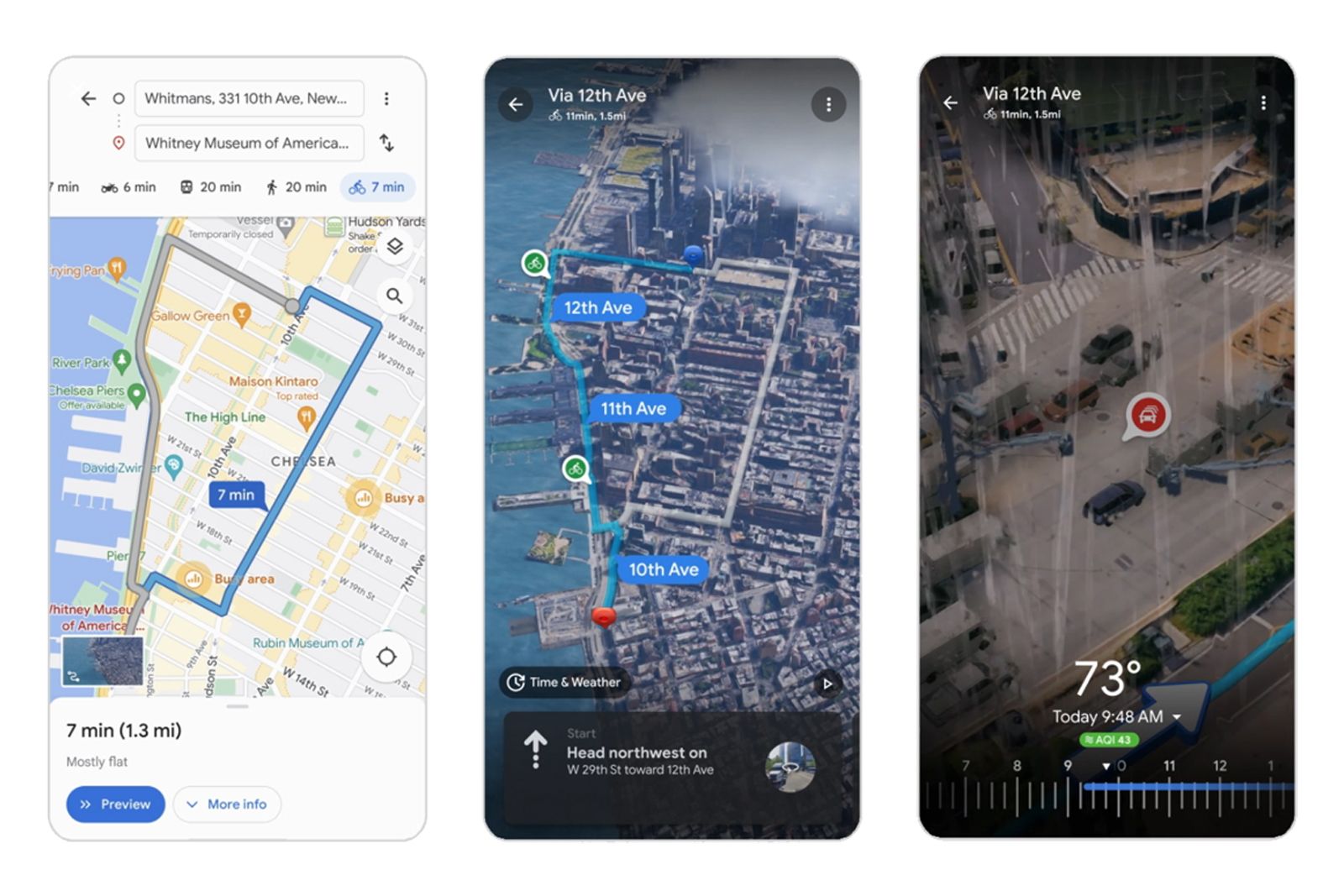 Google
In Google Maps, you will be able to ask for directions as usual, then you can tap a pop-up card that allows you to enter Immersive View. You'll then be shown a 3D preview of your route, with weather and traffic data that's accurate for your specified journey time. Pretty neat!
Immersive View for routes will be rolling out in the coming months and will be supported in 15 cities by the end of 2023.
How to use Immersive View in Google Maps
If you want to try out Immersive View, the good news is that you can do it right now, and it won't cost you a penny. At the moment, we've only had it working on Android, but it should work on iOS in the near future, too. Currently, it's only supported on the mobile app, but Google plans to bring it to the desktop at some point.
Here's what you need to do: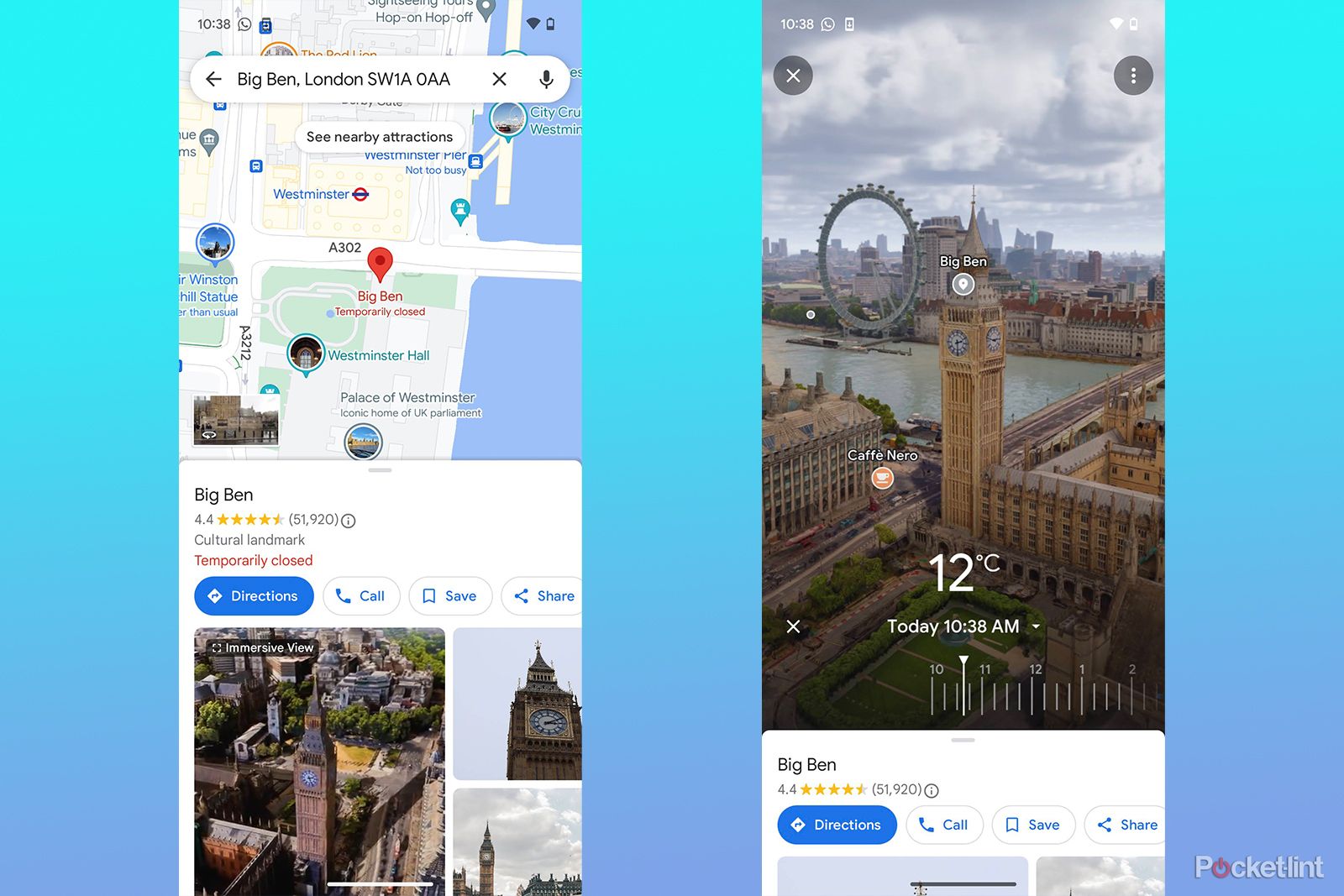 Ensure your Google Maps app is updated to the latest version
Open Google Maps
Search for a landmark in one of the supported cities (e.g. Big Ben for London)
Tap the Immersive View card that pops up at the bottom-left
If you want to see the weather and accurate lighting, tap Time & Weather at the bottom-left
If you're keen on learning more about Google Maps, we have plenty of guides that cover the app's numerous handy features. Maybe you'd like to know how to measure a distance on Google Maps, or you could learn how to share a location with others.