Computers
What new features have come to Mac?
The latest major software iterations for Apple's iPhone, iPad, Watch and Mac are all now available, following their initial announcements in June 2023. Apple revealed a number of features for Apple Watch and iPhone with watchOS 10 and iOS 17, iPad with iPadOS 17 and Mac with macOS Sonoma, or macOS 14. We've covered off the other software changes in various features, but here we are detailing everything you need to know about macOS Sonoma, including what new features are now available on your Mac, what Mac models are compatible and how to download macOS Sonoma.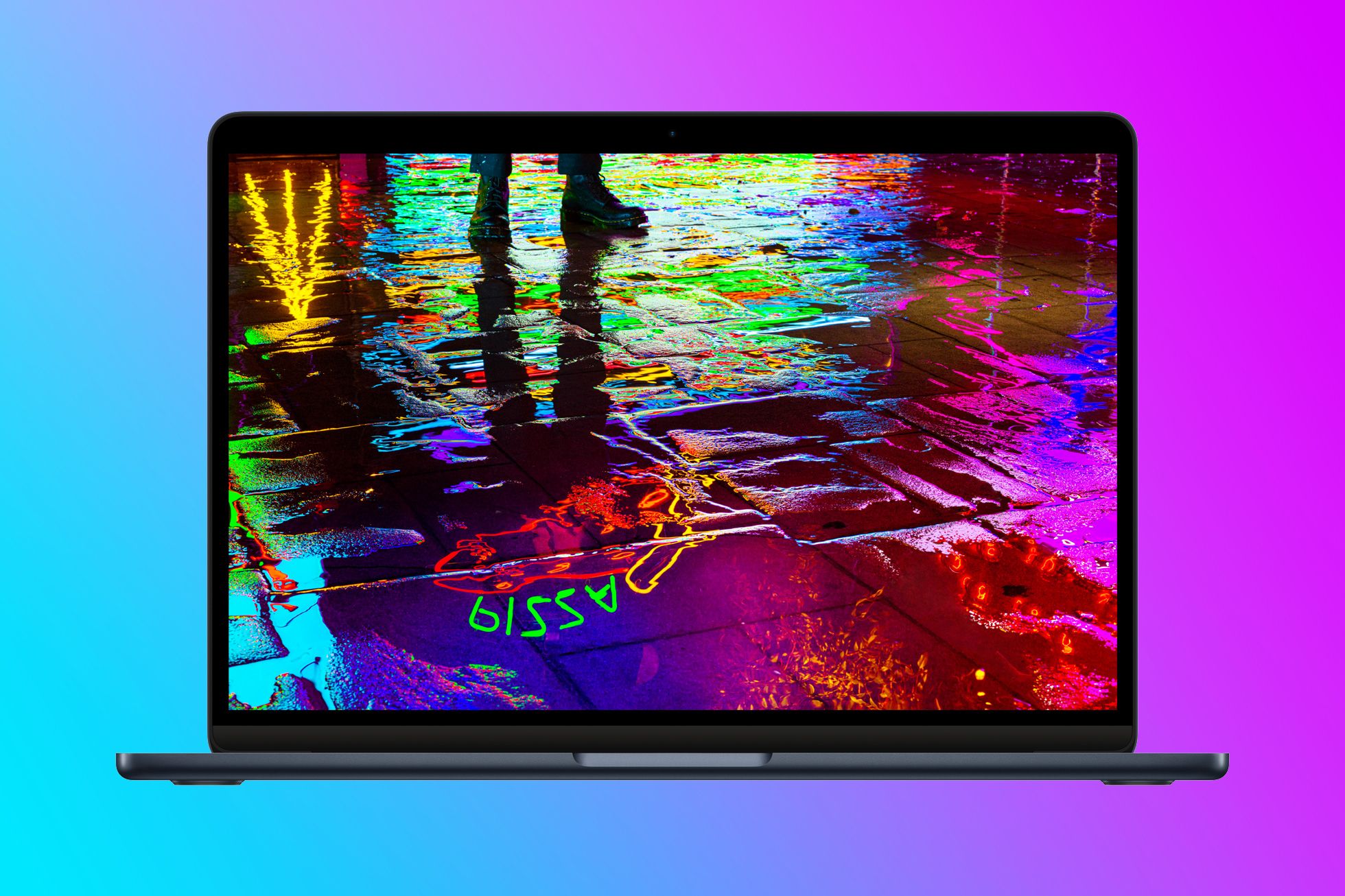 Apple MacBook Air (M2, 2022)
$1049 $1199 Save $150
macOS Sonoma release date
5 June: macOS 14 announced at WWDC
July: Public betas of macOS 14 arrived
27 September: Final build release date for macOS 14
Apple announced macOS Sonoma, also known as macOS 14 during its Worldwide Developer Conference (WWDC) on 5 June. The company also revealed a number of hardware announcements for Mac, including a 15-inch MacBook Air, an upgraded Mac Studio and an Apple Silicon version of the Mac Pro.
The final build of macOS Sonoma is now available to download. Tap on the Apple menu in the top left of your screen > System Settings > Software Update Available > Upgrade Now. The upgrade is free.
macOS Sonoma features
It's a quieter year for Mac in terms of software features than we've seen previously, but there are still plenty worth mentioning. These are the features now available on compatible Macs.
Widgets on Desktop
MacOS Sonoma brings widgets to desktop by allowing you to add widgets from a widget gallery and get quick and easy access to various apps, like Home for turning lights on and off, or podcasts for starting or pausing your favourite. When you open an app or use Stage Manager, widgets will fade into the background. Continuity also means you don't have to install a specific app to add a widget if you have an iPhone with the app as those widgets will already be available on your Mac.
Video conferencing
There have been some great changes to Video Conferencing with macOS Sonoma, including a Presenter Overlay that lets you stay a part of the conversation when you share your screen. You can choose between large and small overlays, with large focusing on you in the front of the screen sharing, while the small option puts you in a small movable bubble hovering over the shared screen. There are also 3D animations for when you react with your hands, like a double thumbs up delivering fireworks behind your head, while a new Screen Sharing picker lets you easily share an app or multiple apps when on a video call from the window you're in.
You can also adjust the frame with zoom and pan controls or use Recentre to automatically place yourself in the center of the frame when using the Studio Display or iPhone as a camera for your video calls.
Safari
Several come to Safari across macOS, iPadOS and iOS, including profiles. You can create separate work and personal profiles for example, which separate your history, extensions, Tab Groups, cookies, and favourites, and it is nice and quick to switch between them. Search in Safari also gets more responsive and more relevant with macOS Sonoma, and there's something called Web Apps. Currently you can pin tabs in Safari to help you find them quickly, but Web Apps will allow you to use any website like an app by adding it to your Dock.
Messages
Several changes come to Messages with macOS Sonoma, including the ability to swipe to reply. There's also a new catch-up arrow that lets you jump to the first message you haven't seen in a conversation, and there's new search functionality too that adds filters to help you find messages quicker. A new Plus button allows you to quickly share your location or request a friend's location and that will then appear in the Messages chat too, making it nice and quick to see. There's also a new stickers drawer that gives you quick access to all your stickers, including Live Stickers that are also a new feature with iOS 17, iPadOS 17 and macOS Sonoma.
Notes and PDFs
With macOS Somana, you can autofill fields on a PDF with the information from your Contact card. You can also link Notes together, and view a full PDF – or several – in Notes and flick between their pages. Additionally, you can start a document in Notes and finish it in Pages by clicking the share button and then adding different fonts, resizing graphics, or adding video, for example.
Keyboard
Autocorrect has been improved for macOS Somona, delivering better support whilst also temporarily underlining autocorrected words so you can tap to go back to what you originally typed. You'll can also tap the space bar on your Mac to finish words or sentences.
Game Mode
A number of games arrive with macOS Somana, and there is also a Game Mode that automatically gives games top priority on the CPU and GPU, whilst lowering usage for background tasks. The mode is also said to improve latency with wireless accessories, like AirPods and your controllers.
Siri
A couple of features have arrived on Siri with macOS Somana, including not having to say "Hey" in front of Siri. Instead, you can just say "Siri", ask your question and you can also ask a follow-up question with macOS Somana without saying Siri in between.
Screen Savers
There are some new slow motion screen savers arriving with macOS Sonoma that move from being a screen saver to your desktop display as you login.
Which MacBooks and iMacs are compatible with macOS Sonoma?
Apple is pretty good at supporting older devices with its new software and Mac is no different. A few Macs and MacBooks did lose support for macOS Somana compared to macOS Ventura, but the following Macs are all compatible with macOS Sonoma:
iMac: 2019 and later
iMac Pro: 2017 and later
Mac Pro: 2019 and later
Mac Studio: 2022 and later
MacBook Air: 2018 and later
MacBook Pro: 2018 and later
Mac mini: 2018 and later
macOS 14 rumours: What happened?
This is everything we heard about macOS 14 before it was officially revealed.
5 June 2023: Apple officially announces macOS Sonoma, detailing the features coming to Mac later this year
Apple officially revealed macOS Sonoma during its WWDC conference, revealing number of key features coming to compatible Macs this year.
16 April 2023: New Mac software expected at WWDC
Mark Gurman of Bloomberg reported that Apple was planning to show off its macOS 14 software at WWDC, alongside the Mixed Reality headset and the xrOS, new MacBooks, iPadOS 17, iOS 17 and a "major watchOS 10 update".