Computers
Which action camera should you buy?
GoPro

GoPro Hero 12 Black

Best image quality

GoPro's latest action camera is very similar to its predecessor, but it still offers the highest resolution and frame rates of any action camera on the market. Combine this with smart updates to its UI and features and you have one of the most compelling action cameras around.

Pros

Higher resolution and frame rates
Unique 8:7 shooting options
Bluetooth mic and earbud pairing

DJI

DJI Osmo Action 4

Best for low light

The DJI Osmo Action 4 packs a 1/1.3-inch sensor, which means it offers unmatched low-light image capture. If you regularly shoot at night, or indoors, this could be the one to go for. In addition, it has numerous unique features like a front touchscreen and magnetic mounting.

Pros

Large sensor for low light shooting
Front touchscreen
Quick release mounting system
For the last few years, GoPro and DJI have been duking it out aiming for the top spot in the action camera market. This year, the competition is fiercer than ever, with both cameras carrying the same price tag and featuring comparable specifications.
So, which camera should you go for? We've had hands-on experience with both cameras, and we've also poured through the spec sheets to see where they differ. Here's everything you need to know about the latest flagship action cams.
Specs, price and availability
The Osmo Action 4 was released on August 2 2023 and costs $399, which is a significant price bump over its predecessor, but puts it right in line with the latest GoPro flagship.
The GoPro Hero 12 Black was revealed on September 6 2023 and also retails for $399. Unlike in years past, there's no GoPro subscription required to unlock this price, it's the same cost whether you choose to subscribe or not.
| | GoPro Hero 12 Black | DJI Osmo Action 4 |
| --- | --- | --- |
| Sensor Size | 1/1.9-inch 8:7 | 1/1.3-inch |
| Video Resolution | 5.3K 60fps | 4K 120fps |
| Photo Resolution | 27MP | Approx. 10MP |
| Battery | 1720 mAh Enduro | 1770 mAh Extreme battery |
| Size | 71x55x34 mm | 70x44x33 mm |
| Weight | 154g | 145g |
| Water Resistance | Waterproof up to 10m | Waterproof up to 18m |
| Lens | Replaceable hydrophobic lens protector | Replaceable hydrophobic lens protector |
Design
Both cameras share a chassis design with their predecessors, so there aren't too many surprises to be found with the appearance of these models. The GoPro Hero 12 Black does sport a slightly different look to older models, though, as it has a new finish adorned with blue speckles.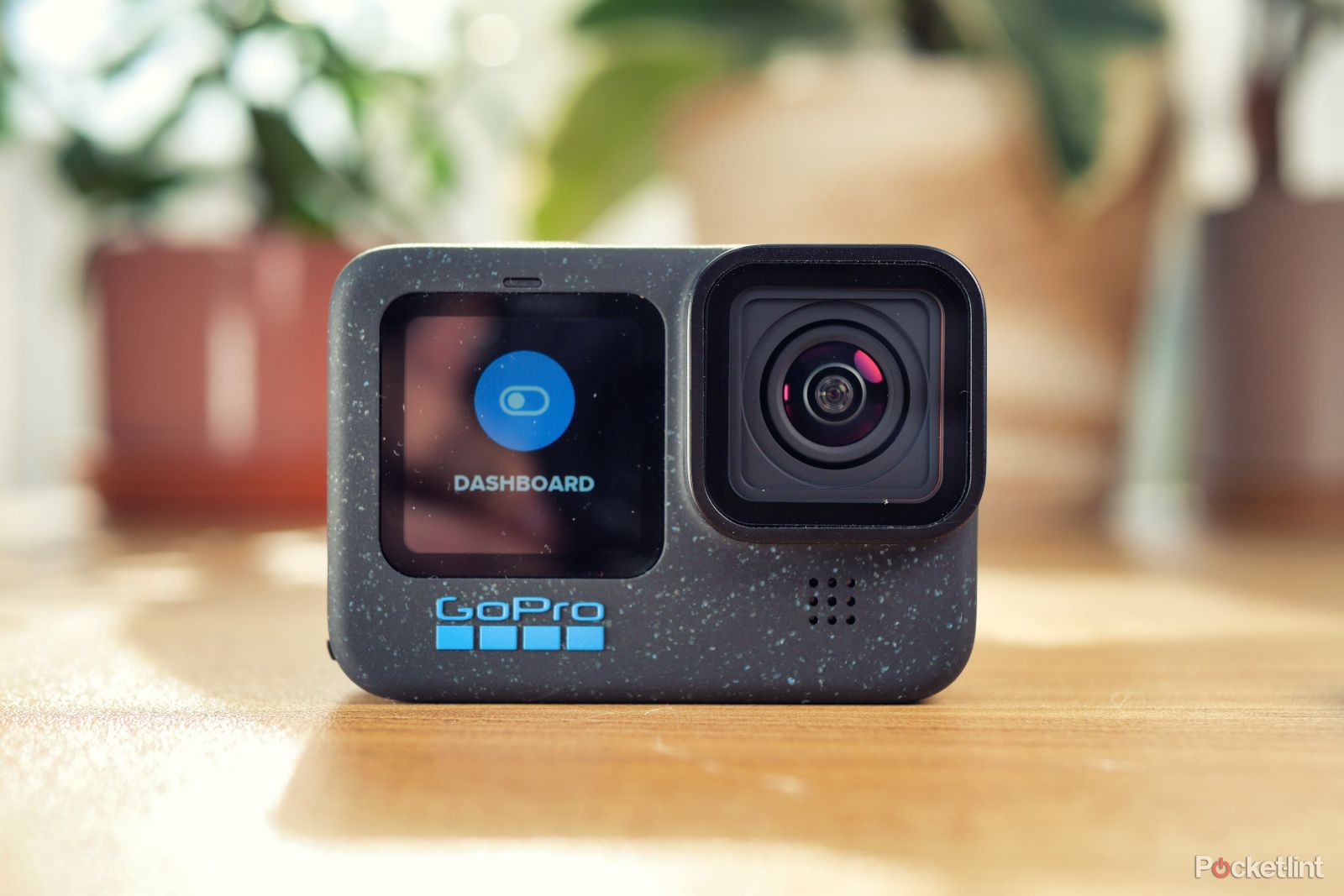 The Hero 12 Black also adds a 1/4-20 tripod thread in between its fold-out mounting tabs, which means you can mount it to all manner of photographic accessories without using an adapter.
The Osmo Action 4 takes a different approach to mounting, it uses a magnetic latching quick-release system instead. We love this mounting solution as it's very quick and easy to swap your camera between mounts, so long as you invest in a few extra baseplates. The downside, of course, is that if you forget to pack a baseplate, you won't be able to mount it to anything, whereas the GoPro option is entirely self-contained.
Another area where the Osmo Action differs is in its front-facing screen. The Action 4 has a fully-featured front touchscreen, which means you can change your settings without needing to access the rear of the camera. The Hero 12 Black display doesn't support touch input, it's just for monitoring.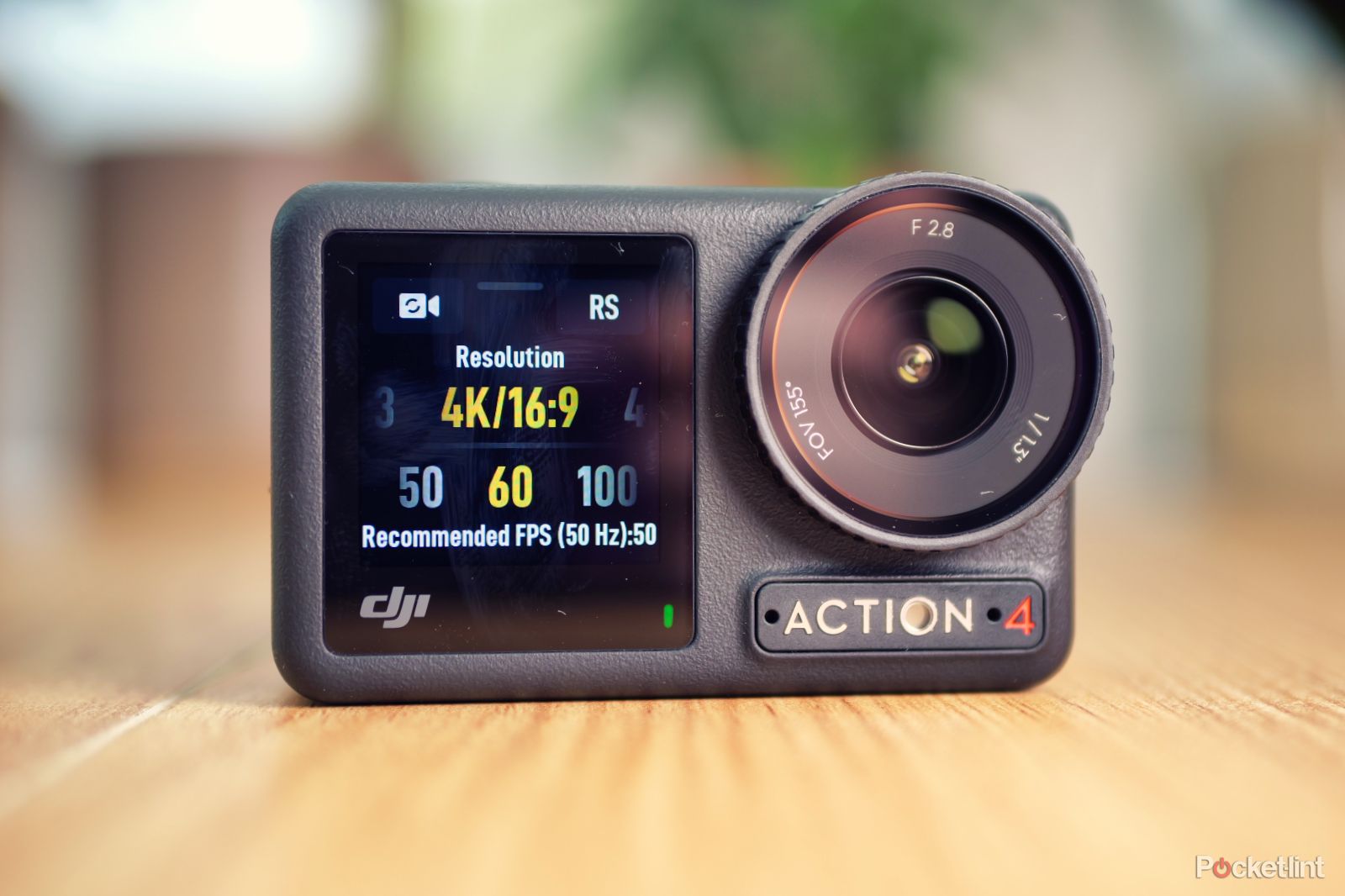 Elsewhere, the designs are fairly similar. Both cameras are of similar size and weight, and both have rugged waterproof housings with replaceable lens covers. If you're into aquatic activities, the Osmo Action 4 offers better water resistance, as it's rated for up to 18m depths, rather than just 10m on the Hero 12 Black.
Software and features
Both cameras offer the same basic features, they can both have companion apps that allow you to manage your footage and remotely control the camera, they can both be used as a USB webcam, and they both support livestreaming internally.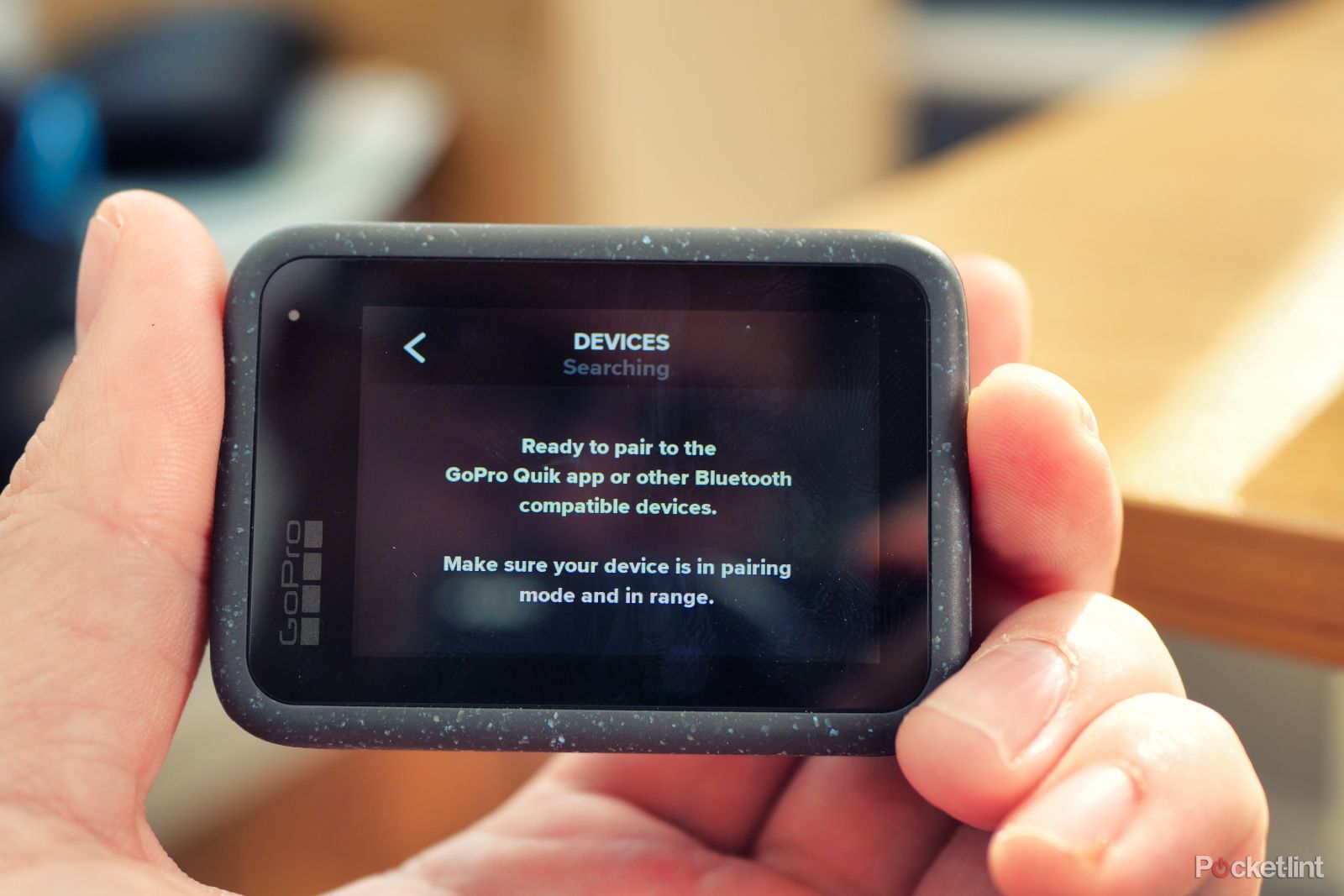 The Hero 12 Black now supports pairing with Bluetooth microphones and earbuds, so that you can capture audio as well as trigger voice commands remotely. The most compelling use case we've seen is when the GoPro is mounted on the outside of a case. In that case, the GoPro will record the engine sounds using its internal mic, while simultaneously capturing the driver's commentary with the wireless microphone inside the car. The audio is captured on separate tracks, and you can mix and match between the two in your editing software.
The DJI Osmo Action 4 can't pair with earbuds, but it is compatible with the DJI Mic, so wireless audio transmission is possible on this camera too. It's a significant investment, but the audio quality is miles better than anything you'll get from a set of earbuds, so it could be well worth the initial outlay.
Both cameras support Timecode Sync, which is a feature that's only really applicable to professional work environments. However, if your typical workflow involves shooting with multiple action cameras, it's a massive timesaver. Another niche feature, but one that's extremely important to some users, is the ability to export gyro data for extra image stabilisation in post. Both cameras now support this.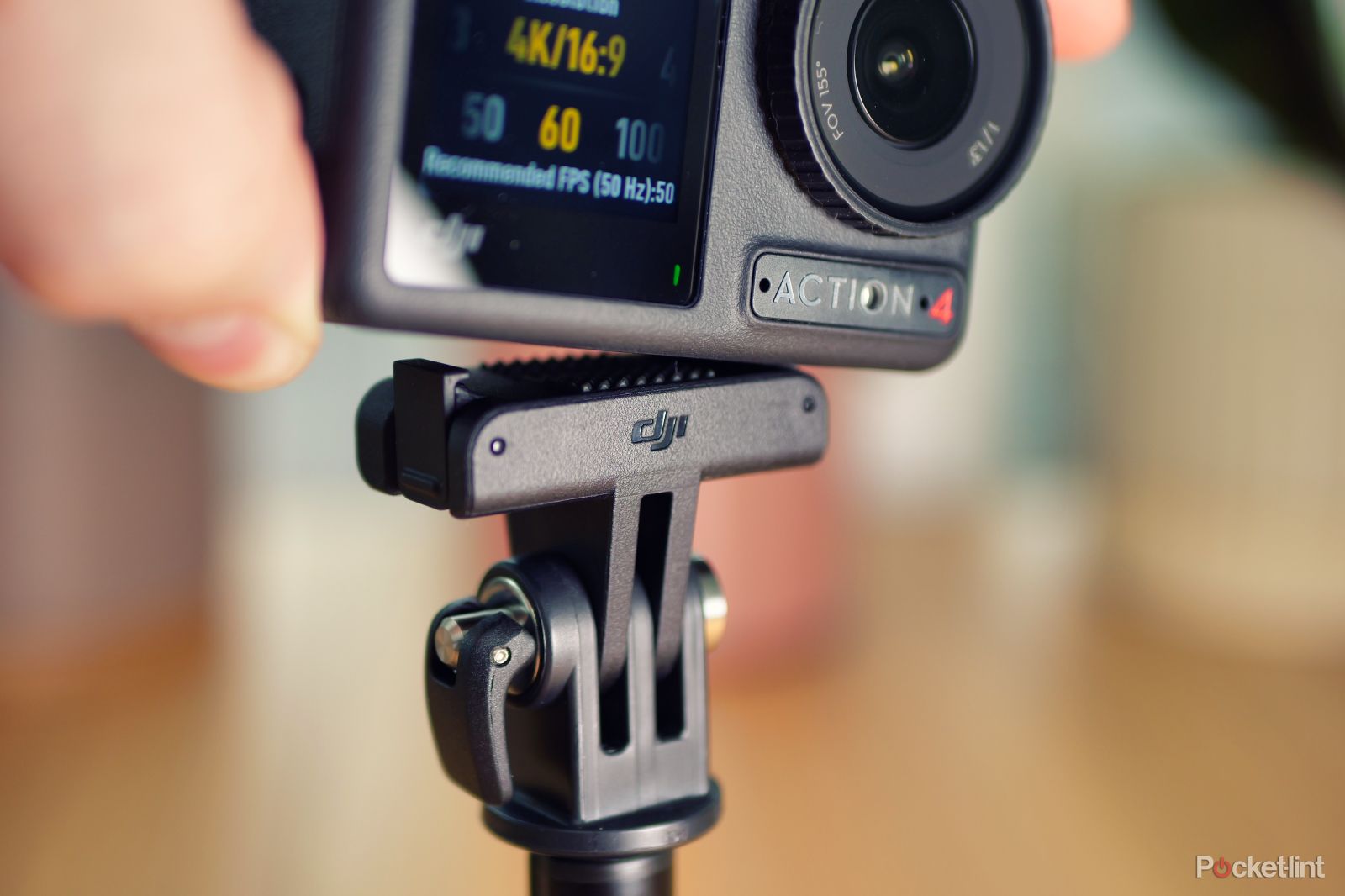 One feature that's unique to DJI is InvisiStick. This uses software to mask out your selfie stick, creating an effect that's similar to footage shot with a 360 camera. It's not perfect, but it certainly looks better than having a stick protruding through the middle of your footage, and GoPro doesn't currently offer anything comparable.
Neither camera has GPS onboard, that's normal for DJI, but it's usually something that's present on GoPro cameras. GPS in an action camera is usually used to display your speed, altitude and other data as overlays or 'stickers' on your footage. DJI offers an optional $79 GPS remote that adds this functionality, but as far as we can tell, there's no way to add this data to footage from the Hero 12 Black.
Photo and video performance
The GoPro Hero 12 Black offers the highest resolution and the highest frame rates of the two cameras. Image quality is somewhat subjective, but we tend to prefer the look of the GoPro footage, too. However, that only applies to footage shot in the daylight, when it gets darker, the tables are turned.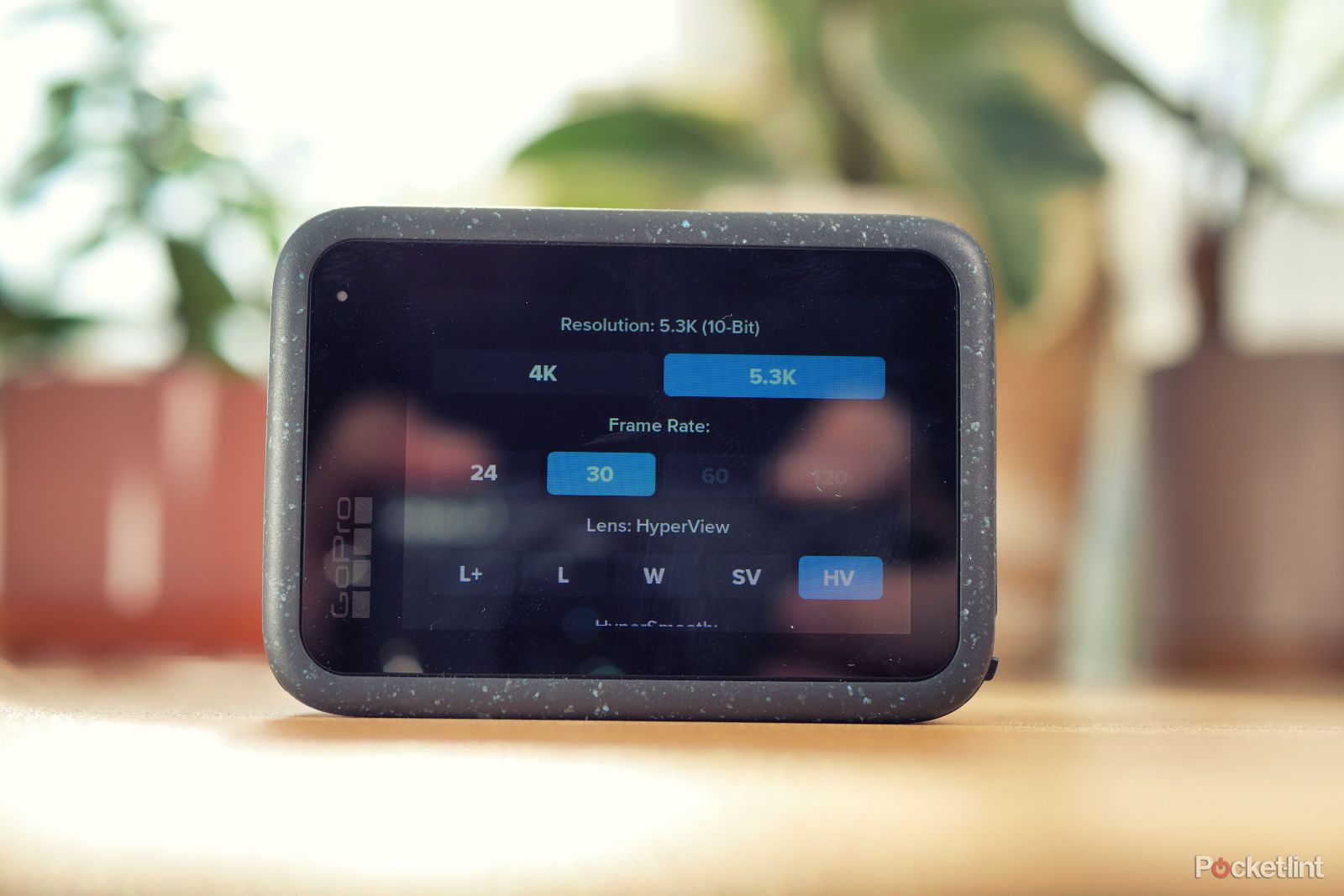 The DJI Osmo Action 4 has a significantly larger sensor at its core, and this allows it to capture much more light. It produces far brighter and less grainy footage in dark scenarios, and this makes it the obvious choice if you frequently shoot at nighttime.
Both cameras can capture in 10-bit colour and both have Log profiles that are suitable for colour grading. Being action cameras, they both offer an extremely wide field of view as well as excellent image stabilisation. In the daylight, we think GoPro has the smoother stabilisation, but in dimly-lit situations, the Action 4 comes out on top yet again.
The Hero 12 Black has an unusually tall 8:7 sensor, and this allows you to record videos in an almost-square format which can then be cropped into horizontal, vertical and square-format videos after the fact. It's great if you need to reuse a clip for different social media platforms. The Osmo Action 4 doesn't offer a comparable feature, but it can record vertically using the included vertical mounting bracket.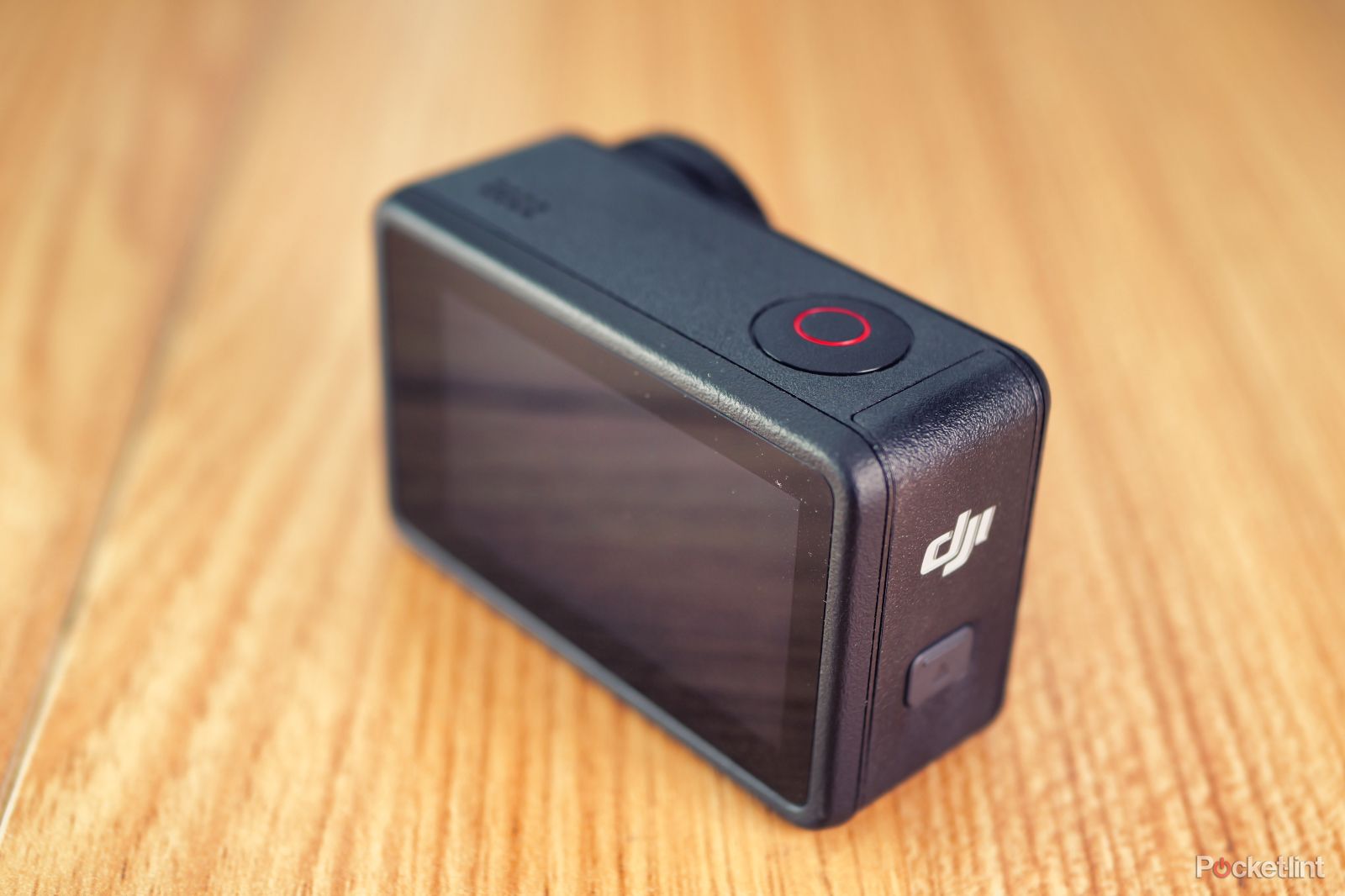 New on the Hero 12 is the ability to record vertical-format videos while the camera is mounted horizontally, which makes things even easier if you know you're only going to need the vertical clip.
When it comes to still images, the Hero 12 Black has a clear advantage. It shoots at up to 27MP, compared to just 10MP on the Action 4. However, the large sensor benefits apply here too, so if you're shooting in low light, you'll get much better results from the Osmo Action 4.
Conclusion
The GoPro Hero 12 Black and DJI Osmo Action 4 are two of the best action cameras on the market right now, and either one is a great choice for capturing high-octane moments. They're the same price, so there's no question of value, it's just down to which model suits your specific needs better.
The Hero 12 Black offers higher resolution recording, higher frame rates at 2.7K and higher resolution still images. It also has the best in-camera image stabilisation, in our opinion, and it's our top pick for overall image quality in good lighting conditions.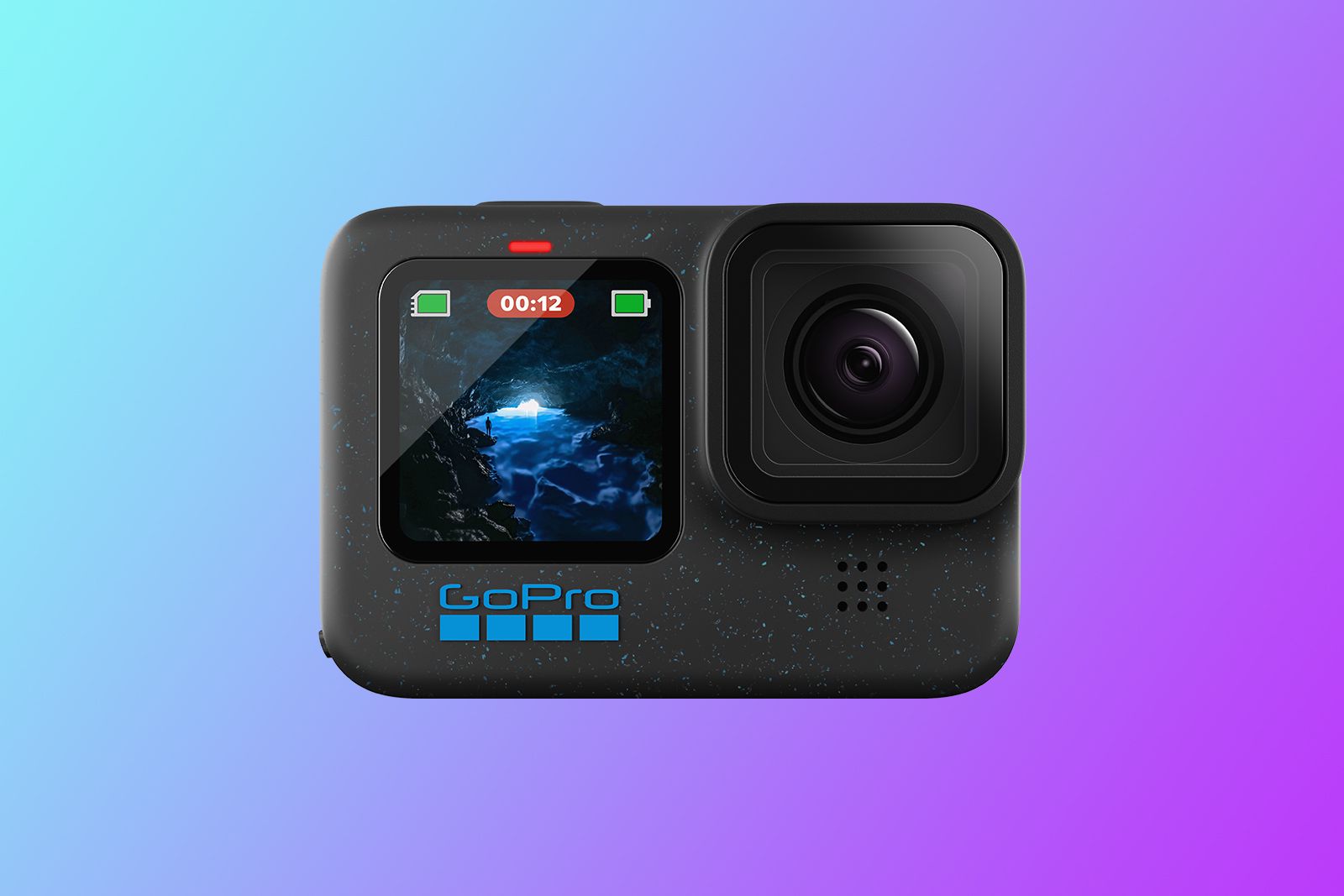 GoPro
As we've mentioned, the DJI Osmo Action 4 really comes into its own in low-light scenarios, so if you're often shooting in sub-optimal conditions, it's the one to go for. It also offers an extremely useful front-facing touchscreen, an excellent quick-release mounting system and better water resistance.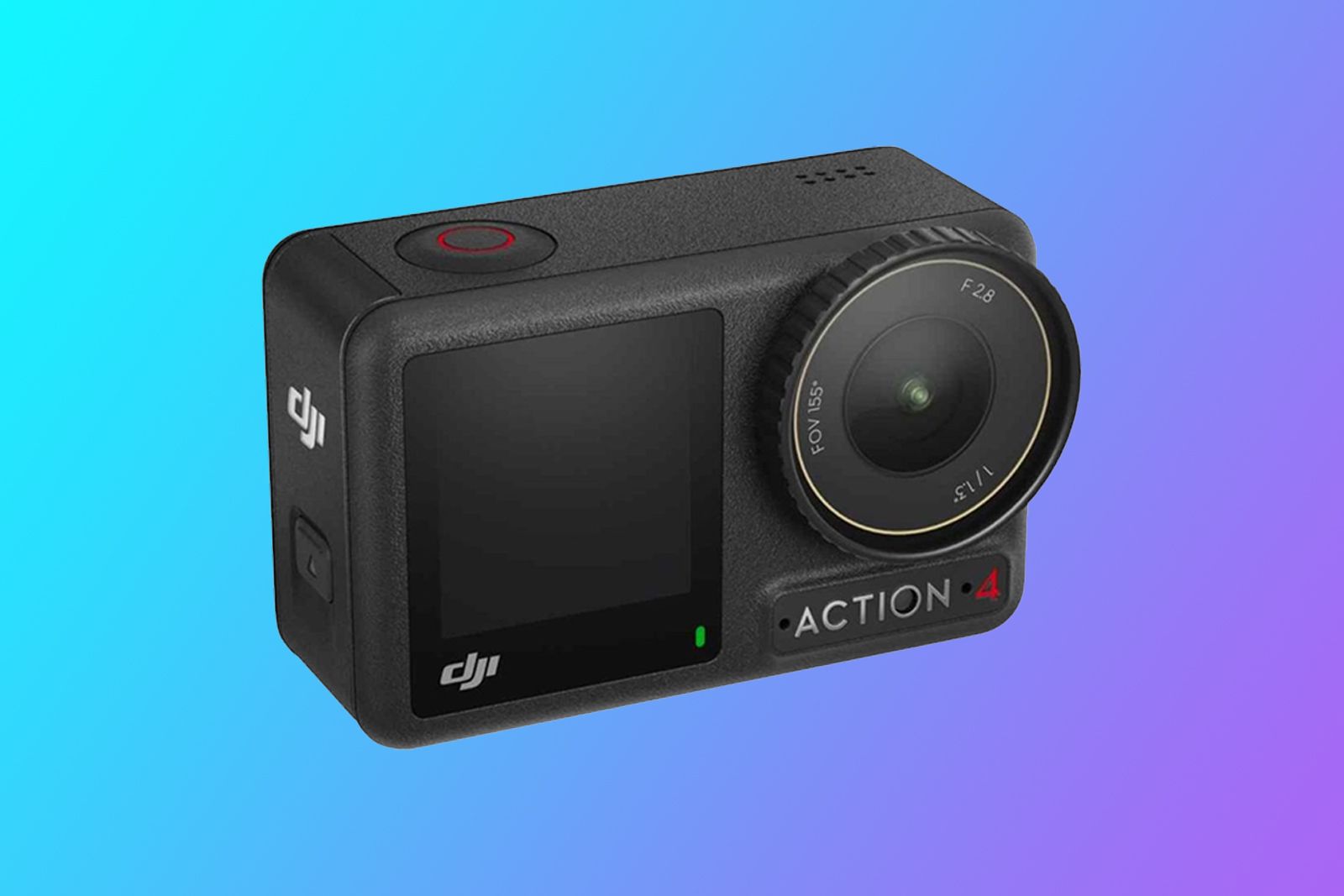 DJI