Computers
Which is the best Micro Four Thirds camera?
Panasonic

Panasonic Lumix G9ii

Our top pick

The Lumix G9ii brings Panasonic's phase-detect autofocus system to Micro Four Thirds and the results are truly excellent. In addition, it vastly improves the burst shooting capabilities and refines the image stabilisation further. All this while keeping the high-end video features of the GH6, it's an exceptional camera.

Pros

Phase detect autofocus
Better image stabilisation
Much faster burst shooting

Cons

Expensive for an MFT body

Panasonic/ Pocket-lint

Panasonic Lumix GH6

Still great

The Lumix GH6 is Panasonic's flagship Micro Four Thirds body for video shooters. However, it uses an older contrast-based autofocus system that's nowhere near as reliable. If you prefer manual lenses, or you find a great deal, it's still an excellent option but the newer G9ii offers almost all of the same features and more.

Pros

Onboard cooling fan
Hybrid tilting flip-out screen
CFexpress recording
The Lumix GH6 has been an extremely popular camera with video shooters since its launch in early 2022. However, the arrival of the Lumix G9ii will likely challenge its dominance.
Panasonic positions the G9ii as a photography camera rather than a video workhorse, but the spec sheet tells a different story. This is a true hybrid, and while it offers some excellent new photographic features, it also matches the GH6 in almost all video modes.
So, we've got you covered whether you're thinking of switching from the GH5, switching from the GH6, or just trying to decide on your first Micro Four Thirds body. Here's how the two bodies compare.
Specs, price, and availability
The Panasonic Lumix GH6 was released in February 2022 for $2199. That price has come down a bit in the time since, and you can now find it widely available for around $1700.
The Panasonic Lumix G9ii was announced on September 12 2023, and is available to pre-order now. It will be shipping to customers in November and retails for $1900. So, while the price tag is lower than the GH6's original MSRP, in reality, you can expect to pay a little bit more for the G9ii.
| | Panasonic Lumix G9ii | Panasonic Lumix GH6 |
| --- | --- | --- |
| Sensor Size | Micro Four Thirds | Micro Four Thirds |
| Video Resolution | Up to 5.8K30 / 4K120 | Up to 5.8K30 / 4K120 |
| Photo Resolution | 25.21MP | 25.21MP |
| Battery | 7.2V 2200mAh | 7.2V 2200mAh |
| Size | 134.3×102.3×90.1 mm | 100.3×138.4×99.6 mm |
| Weight | 658g | 823g |
Design
Both cameras have a distinct Lumix look about them, with a red accent around the drive select wheel and a large red record button on top. The GH6 has an angled top plate, just like the older G9, whereas the G9ii has a flat top panel, closely resembling the S5ii.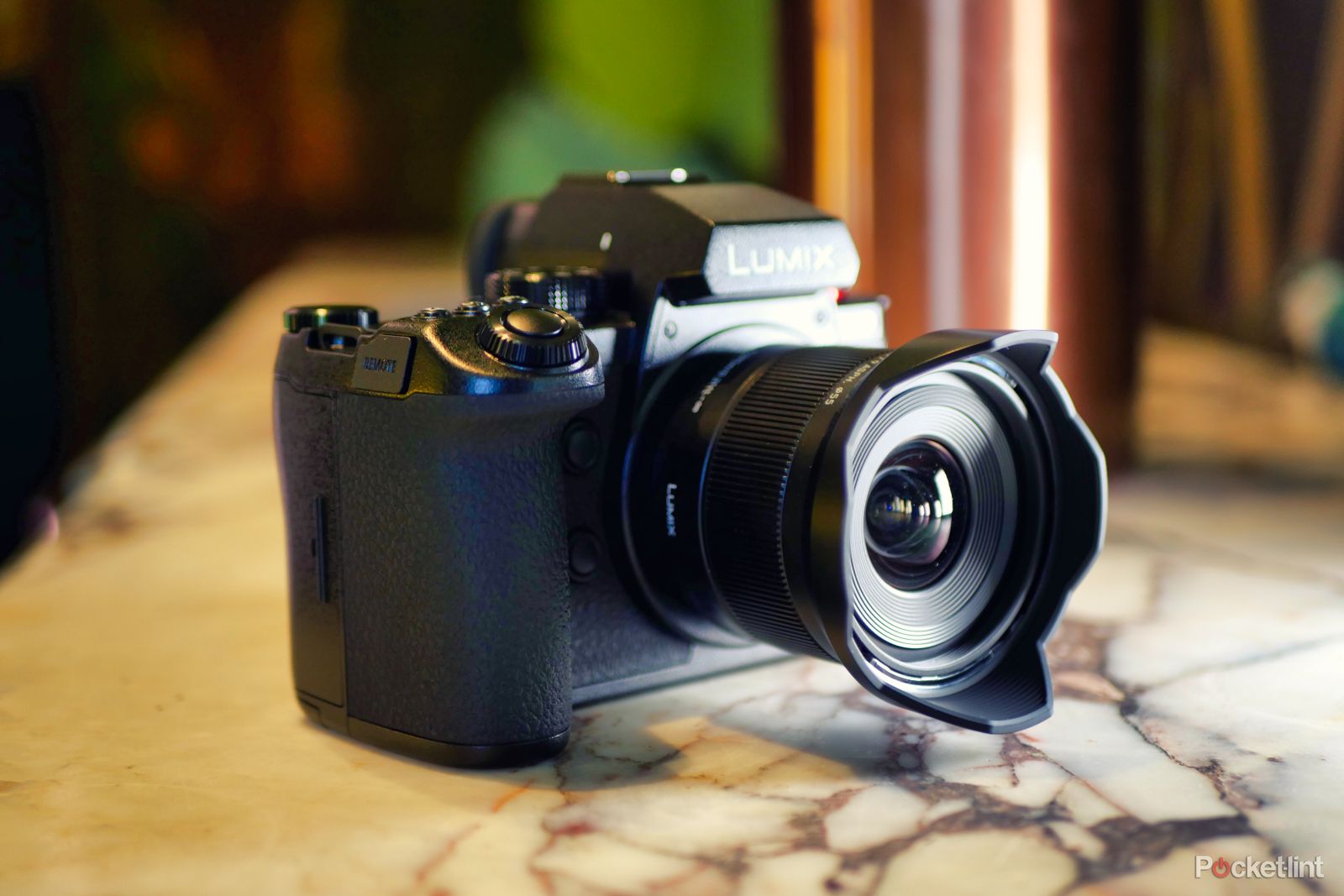 Elsewhere, the control layout is very similar on both cameras, with the main difference being that the GH6 has a red record button on the front of the camera and a lockable PASM dial, while the G9ii has neither. The GH6 also has a fan built in behind the LCD display, while there's no active cooling on the G9ii.
Another difference comes via the articulation of the rear display. Both use essentially the same touchscreen panel, and both can flip out to the left-hand side and fully articulate. However, the GH6 screen can also tilt in place. Some users love this feature for stealthy street photography, and it's interesting to see it featured on the video-focused GH6 but not on the more photography-centric G9ii.
Both cameras have similar viewfinders, but it's slightly improved on the G9II. It offers a faster refresh rate, at up to 120Hz, compared to just 60Hz on the GH6. The magnification is slightly stronger, too, at 1.6x rather than 1.52x. In use, we found that they looked quite similar.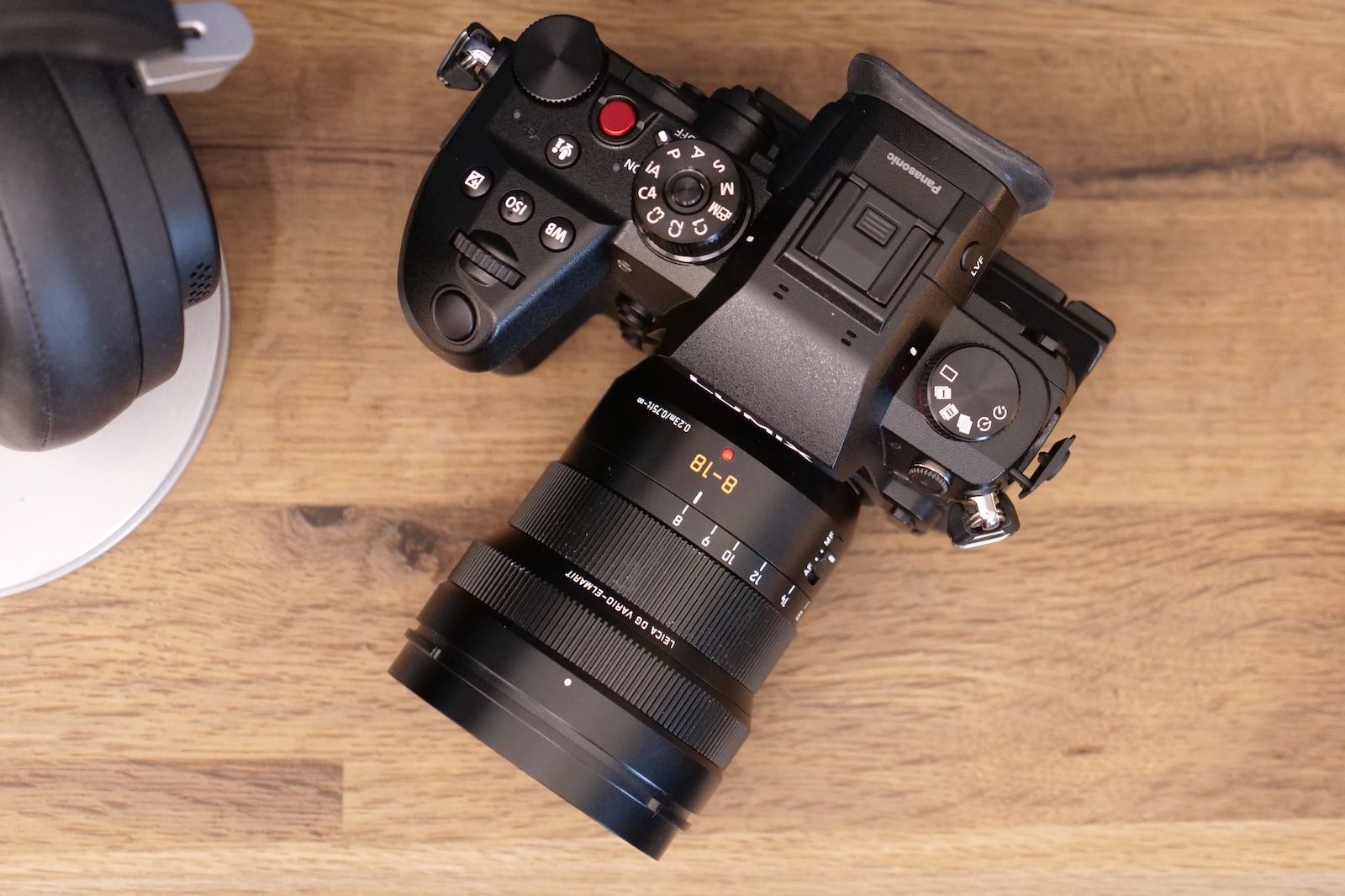 Pocket-lint
For the most part, the ports are the same on both cameras. Both models have a full-size HDMI out, a USB-C port that supports charging and recording to an external SSD, as well as 3.5mm headphone and microphone ports. However, the GH6 features a CFexpress card slot alongside an SD card slot, whereas the G9ii only has dual SD cards and no CFexpress.
Both models use the same is the same DMW-BLK22 batteries, but in practice, the G9ii will last a bit longer on a charge due to the lack of a fan. Neither camera has the most impressive battery life, but both support USB-C power delivery for longer shoots. It's also worth noting that a battery grip will be available for the G9ii, but the GH6 lacks connectors on the base to support such an accessory.
Photo features
Both cameras feature a very similar sensor and are able to shoot stills with a maximum resolution of 25.21MP. Of course, the big difference here is that the G9ii has a phase detection autofocus system, whereas the GH6 relies on the older and less trustworthy contrast-based system. Phase detection autofocus is a massive benefit for both photo and video shooters, as its accuracy means that you'll have a way higher hit rate.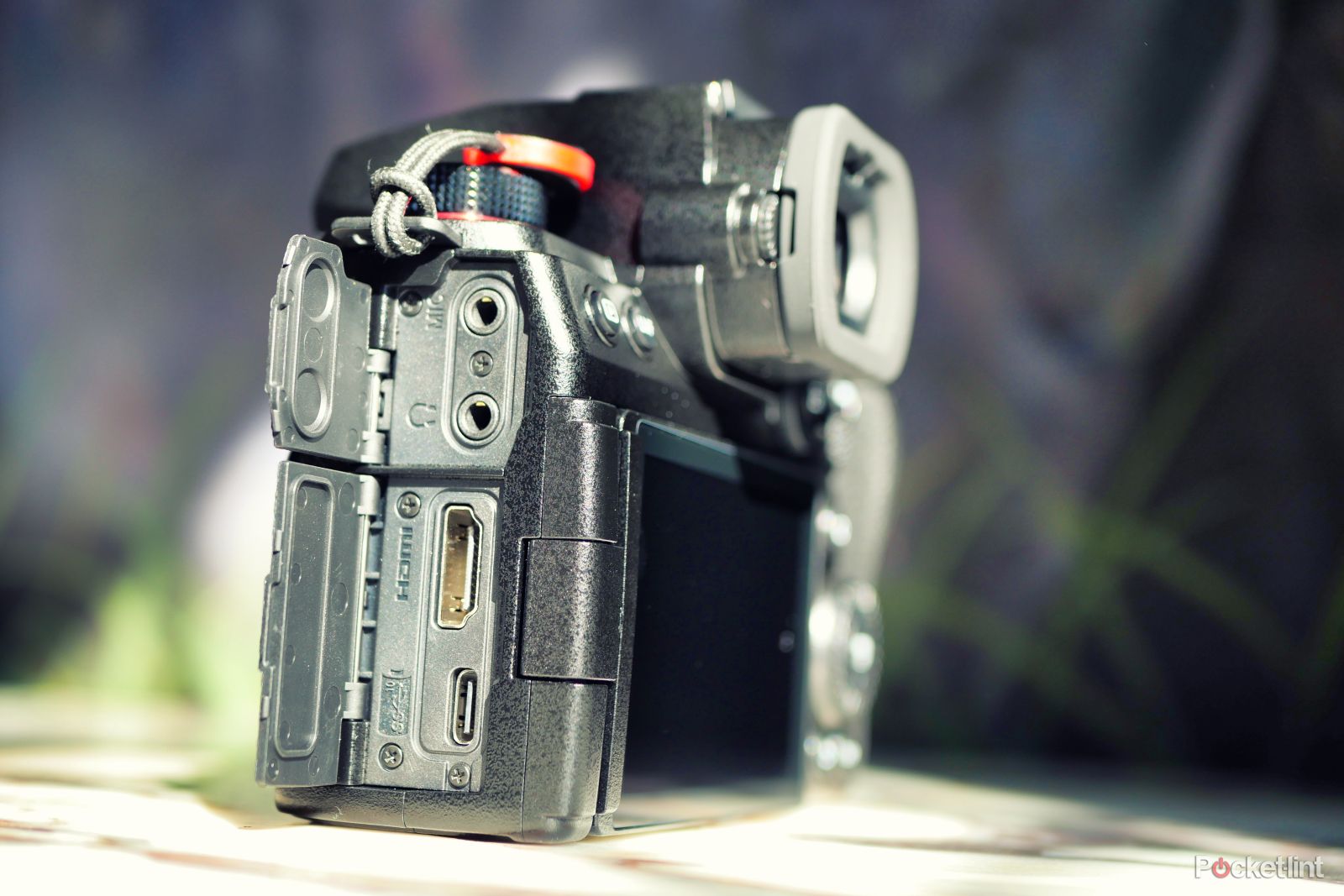 Pocket-lint
The next big benefit of the G9ii is that it is much more capable in burst shooting modes. Both cameras max out at 14 fps with the mechanical shutter or 75 fps with the electronic shutter, but the speed at which you can use continuous autofocus is greatly increased. On the G9ii, you can use AFC at up to 60fps electronic or 10fps mechanical, compared to just 8fps on the GH6.
The buffer is massively increased, too. On the G9ii, you can record more than 200 JPEGs or 170 RAW images before seeing any slowdown. Comparatively, the GH6 risks slowdown after just 95 JPEGs or 65 RAW shots.
Both cameras offer handheld 100MP pixel-shift multi-shot, which can be handy when you need some serious image fidelity. As far as we can tell, the feature works in largely the same way on both cameras, but the improved electronic image stabilisation may prove to offer some benefits here.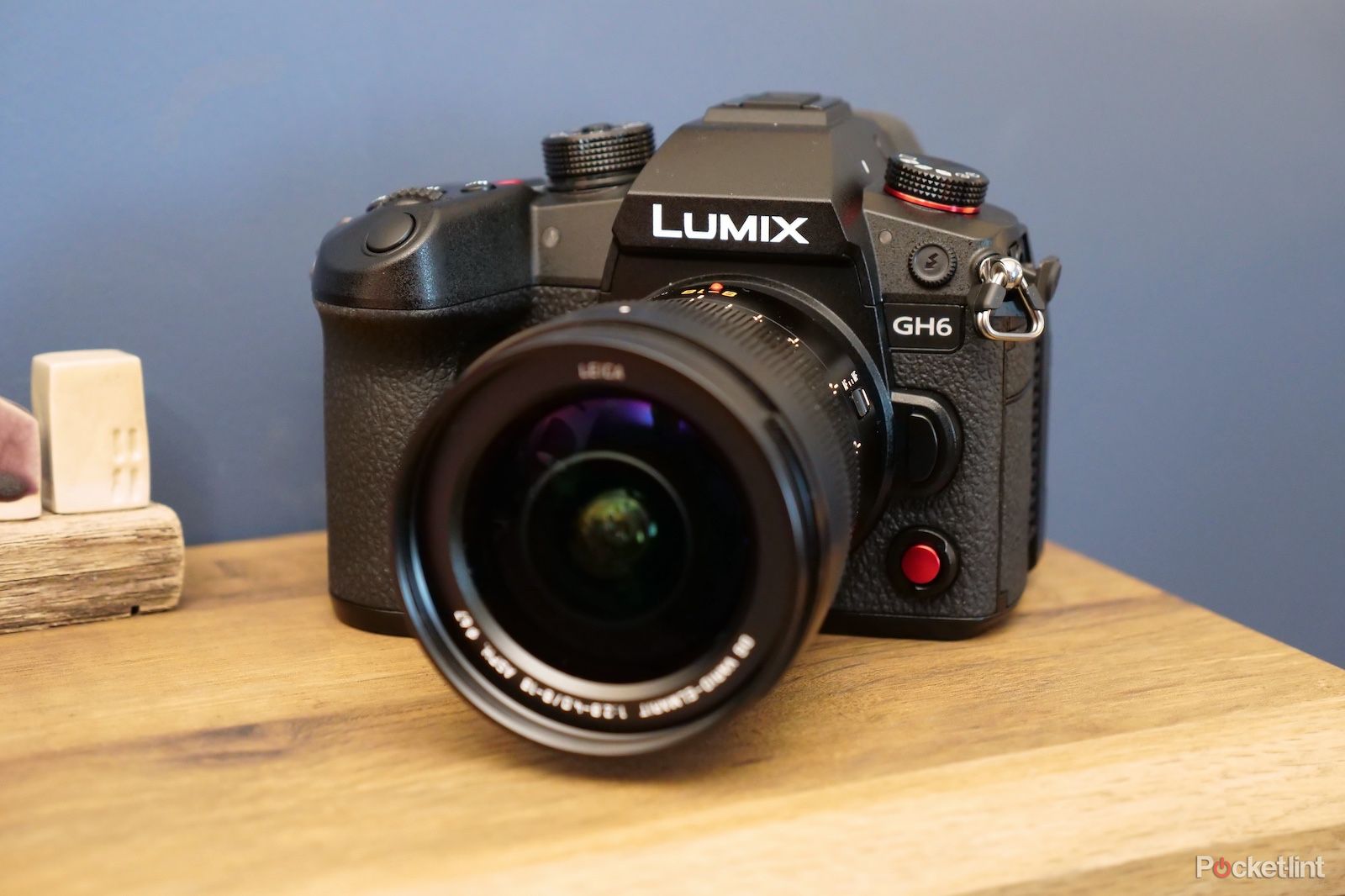 Pocket-lint
Another feature that some users will be excited about is the addition of a Leica Monochrome picture profile. We haven't had much of a chance to play around with this profile yet, but on first impressions, it gives a very pleasing look to black and white shots and could prove to be a popular tool for certain types of photography.
Video features
As we mentioned in the introduction, Panasonic isn't really promoting the G9ii as a video camera, but that's curious, as it has essentially all of the features offered by the GH6 – which is its flagship MFT video shooter. Plus, it has improved IBIS and the powerful and reliable phase detect autofocus system inherited from the S5ii – so it's objectively better at video shooting.
The main things you lose out on by opting for the G9ii are the cooling fan and CFexpress recording, but since you can record to an external SSD, all of the high-bitrate codecs, such as ProRes options, remain available on this camera, too. There's even a V-Log profile preinstalled.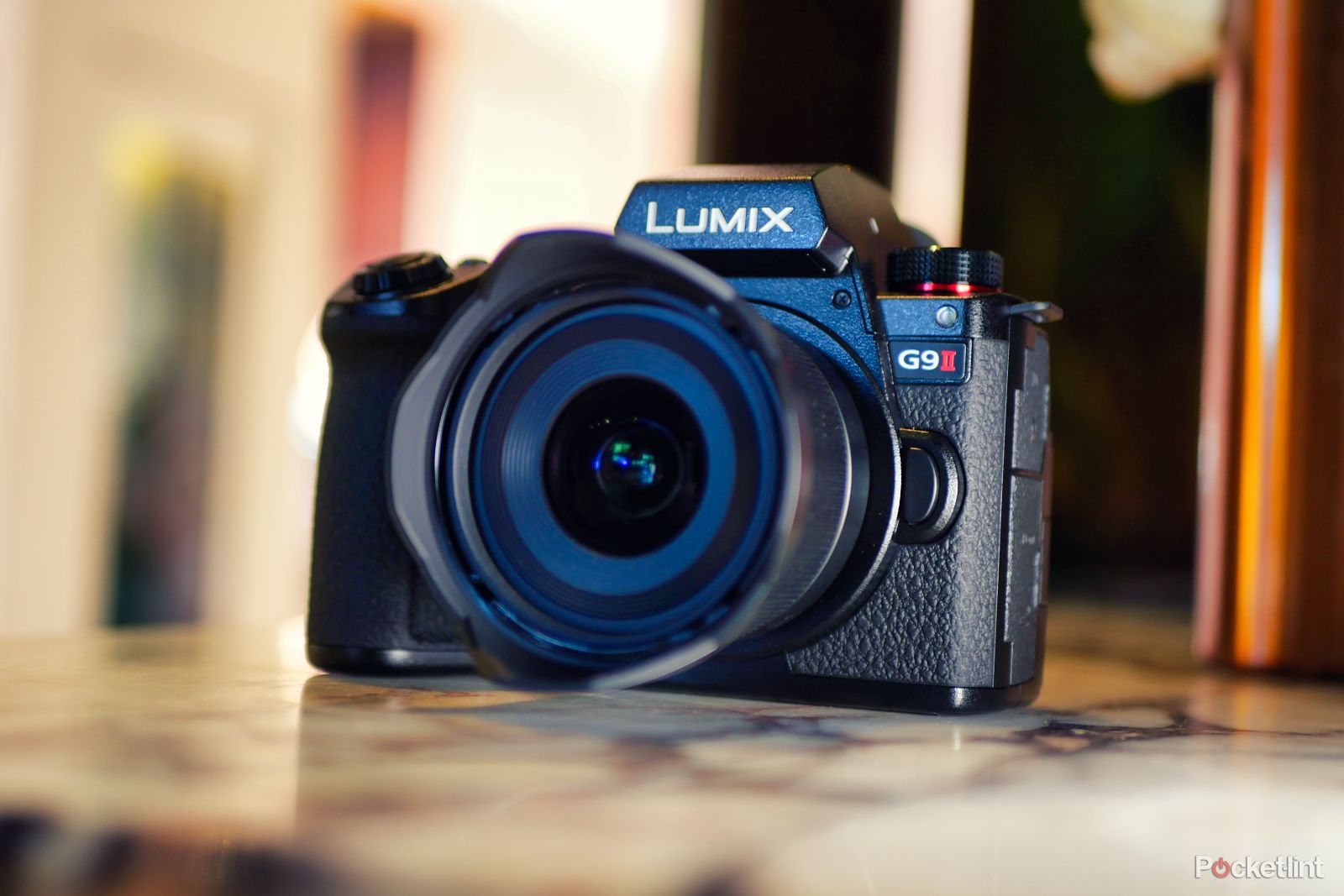 Panasonic/ Pocket-lint
The G9ii also only records stereo audio tracks, rather than the 4 channels that are available on the GH6. This is unlikely to pose an issue for the vast majority of video shooters, but if your workflow involves 4-channel audio, then you might want to steer clear of the G9ii.
With no cooling fan, the G9ii might not be suited to long-format shooting in hot conditions, but in our testing so far, it has never come close to overheating. There are no recording limits, either, so it's unlikely to prove a hindrance to most people's needs.
Elsewhere, it's basically the same system but with vastly improved autofocus and better electronic image stabilisation. What's not to love?
Conclusion
The G9ii offers almost everything that the GH6 does, but it adds phase detect autofocus, better IBIS, and faster and longer burst shooting modes. For most people's needs, it's clearly the superior camera, and given the small difference in price, we think it's the obvious choice.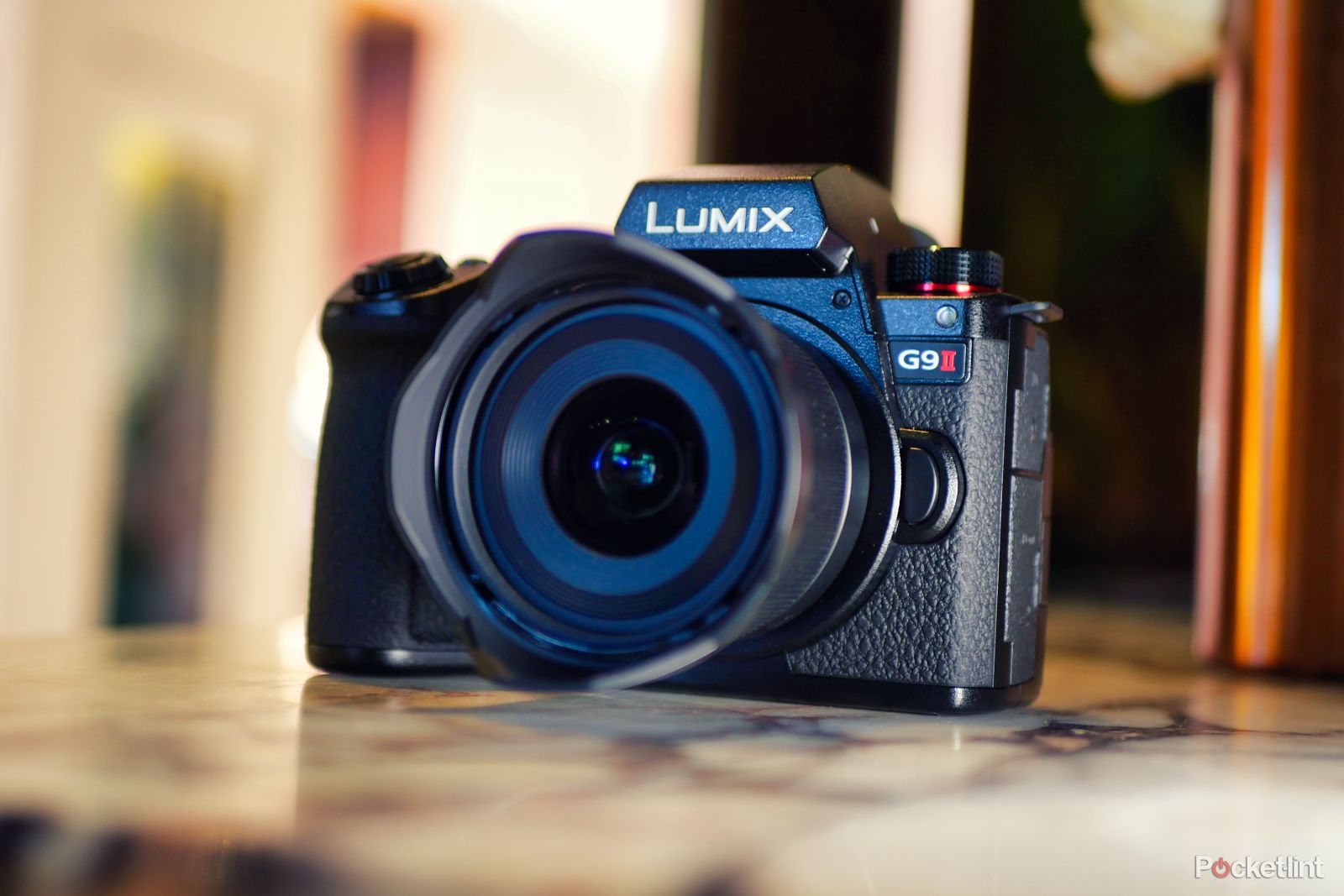 Panasonic/ Pocket-lint
Panasonic Lumix G9ii
Sensor Size

Micro Four Thirds

Video Resolution

Up to 5.8K30 / 4K120

Photo Resolution

25.21MP

Battery

7.2V 2200mAh

Size

134.3×102.3×90.1 mm

Weight

658g
However, that's not to say the GH6 doesn't have its own advantages. It has a unique tilting screen, which is great to use, CFexpress recording, a substantial cooling fan for extended shooting and 4-channel audio, which can be essential in some professional environments.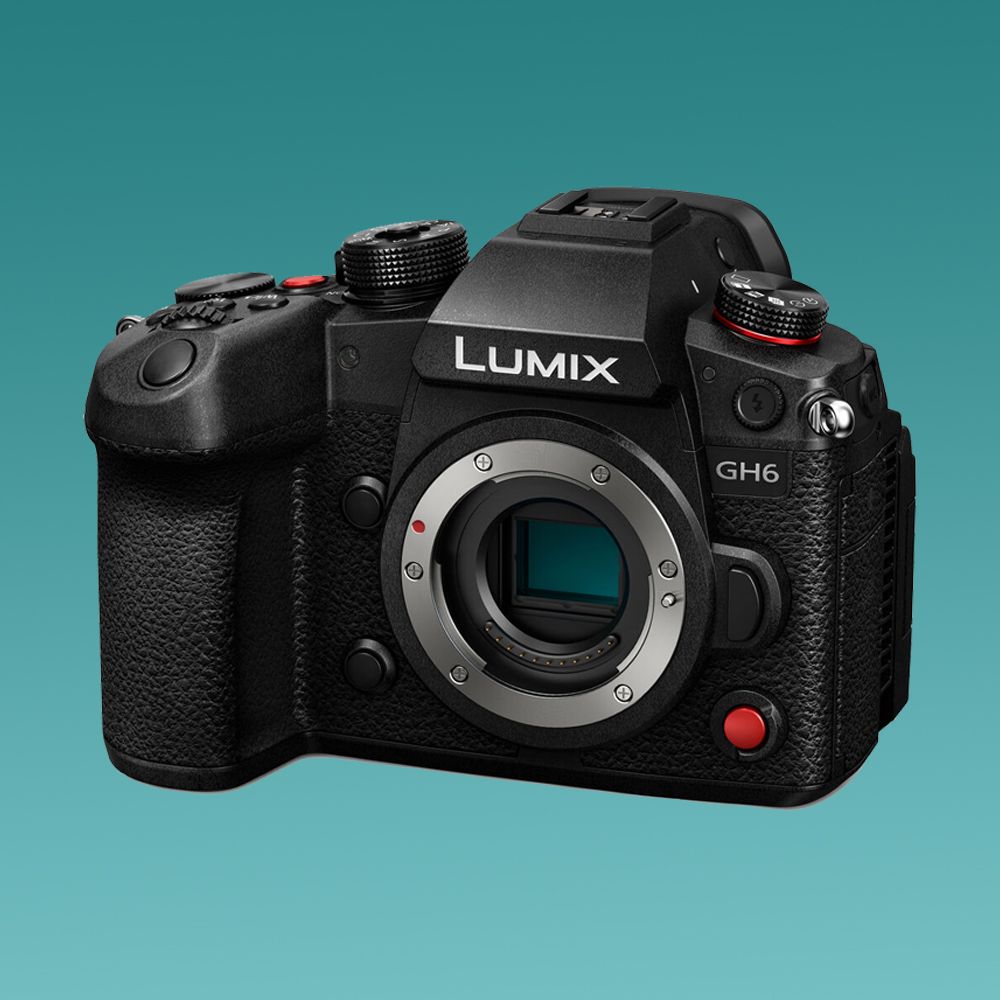 Panasonic/ Pocket-lint
Panasonic Lumix GH6
A true successor to the longstanding favourite GH5. Video shooters look no further; the GH6 is unmatched in its price point.
The vast majority of the time, we'd advise purchasing the Lumix G9ii, simply owing to the reliability of its new autofocus system, but if you prefer to use manual lenses or you see a really good deal, the Lumix GH6 is still an excellent camera that's worth considering.