Computers
Your iPhone 15 Pro can record video directly to an external drive. Here's how
Apple's iPhone 15 lineup is the first generation of iPhones to have a USB-C port instead of Apple's proprietary Lightning connector. Outside of the obvious benefit of no longer having to carry a Lightning cable just to charge your iPhone, the iPhone's USB-C port can be used for all sorts of things in addition to charging your phone.
For example, you can connect your iPhone to another iPhone using a USB-C to USB-C cable and whichever iPhone has the lowest charge level will charge. You can charge your AirPods or even an Apple Watch the same way; turning your iPhone into a small, portable battery pack of sorts.
You can even connect the iPhone 15 to an external display or external storage via the USB-C port, and if you have an iPhone 15 Pro or iPhone 15 Pro Max, you can record video directly to the drive. Below I'll walk you through everything you need to know about the new feature, and how to use it.
What you need
In order to record video to an external storage device, you'll need an iPhone 15 Pro or 15 Pro Max, along with an external storage device that's capable of handling the write speeds required.
According to Apple, the drive needs to be formatted using exFAT, have a USB 3 cable with 10 gigabit per second transfer speed, and with write speeds of at least 220MB per second.
I've personally tested external recording using a 1TB Crucial X6, using the cable that it came with, and a 1TB OWC Envoy Pro USB-C/USB-A thumb drive plugged directly into the iPhone 15 Pro Max without any issues.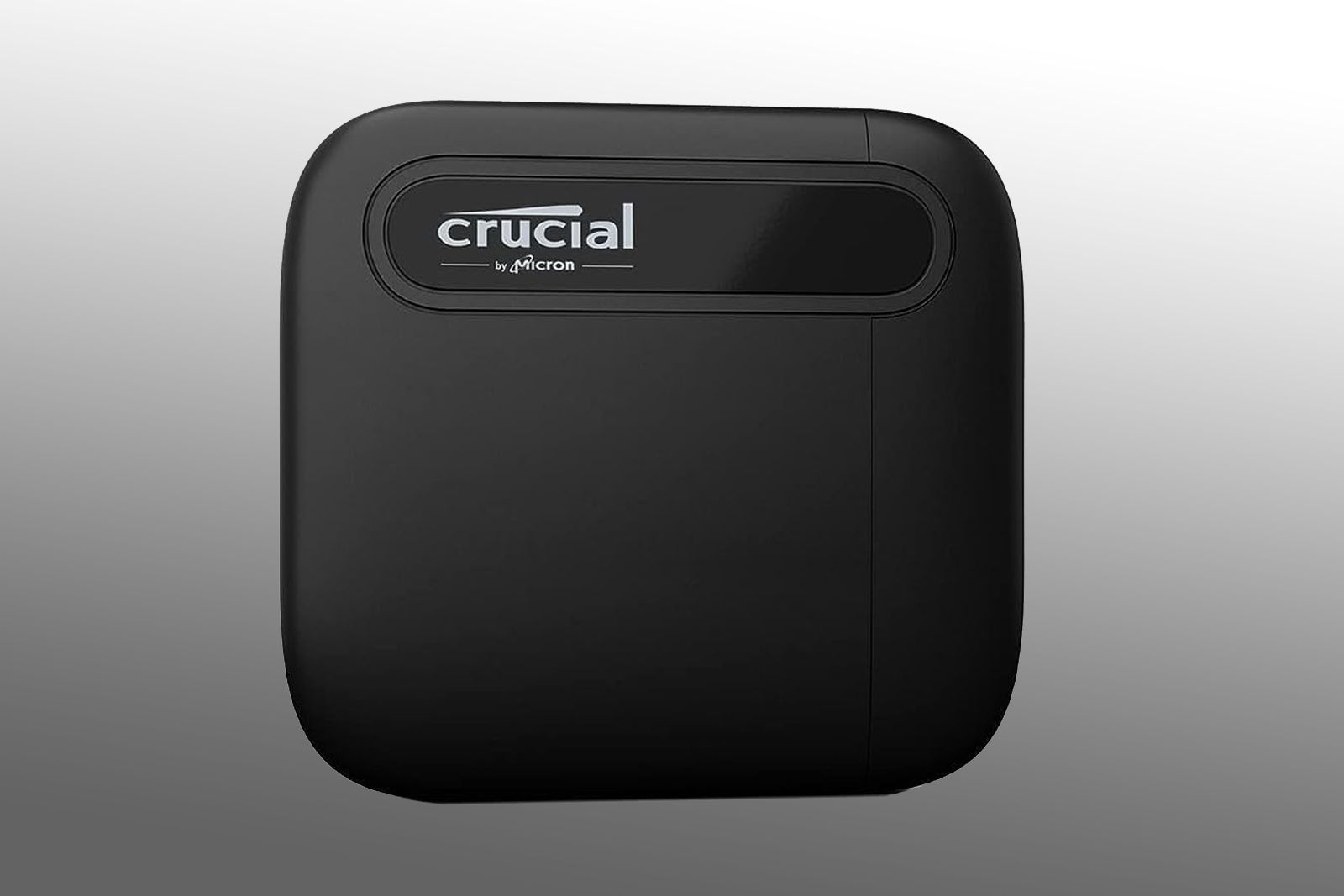 Crucial
Crucial X6 SSD
$55 $110 Save $55
Recording to external storage only works with Apple ProRes video
Right now, you can only record to a compatible storage device when you're filming using Apple's ProRes video format. ProRes records lossless video at up to 4K/60fps starting with the 15 Pro and 15 Pro Max. ProRes is mostly used by videographers and cinematographers in order to get the most out of their footage.
(Hopefully Apple adds the option to record to external storage for all video formats; it's far too convenient to limit to one type of video.)
The problem with ProRes is that it takes up a lot of storage space. According to my iPhone 15 Pro Max, one minute of 1080p/30fps HDR ProRes will use 1.7GB of storage or 6GB when recording 4K/30fps. It's only when you connect external storage to your iPhone 15 Pro or 15 Pro Max that you'll be able to record ProRes at the full 4K/60fps. My iPhone doesn't list how much storage space that quality level takes up, but I can tell you that a 10-second clip I recorded comes in at 2.29GB. Yikes.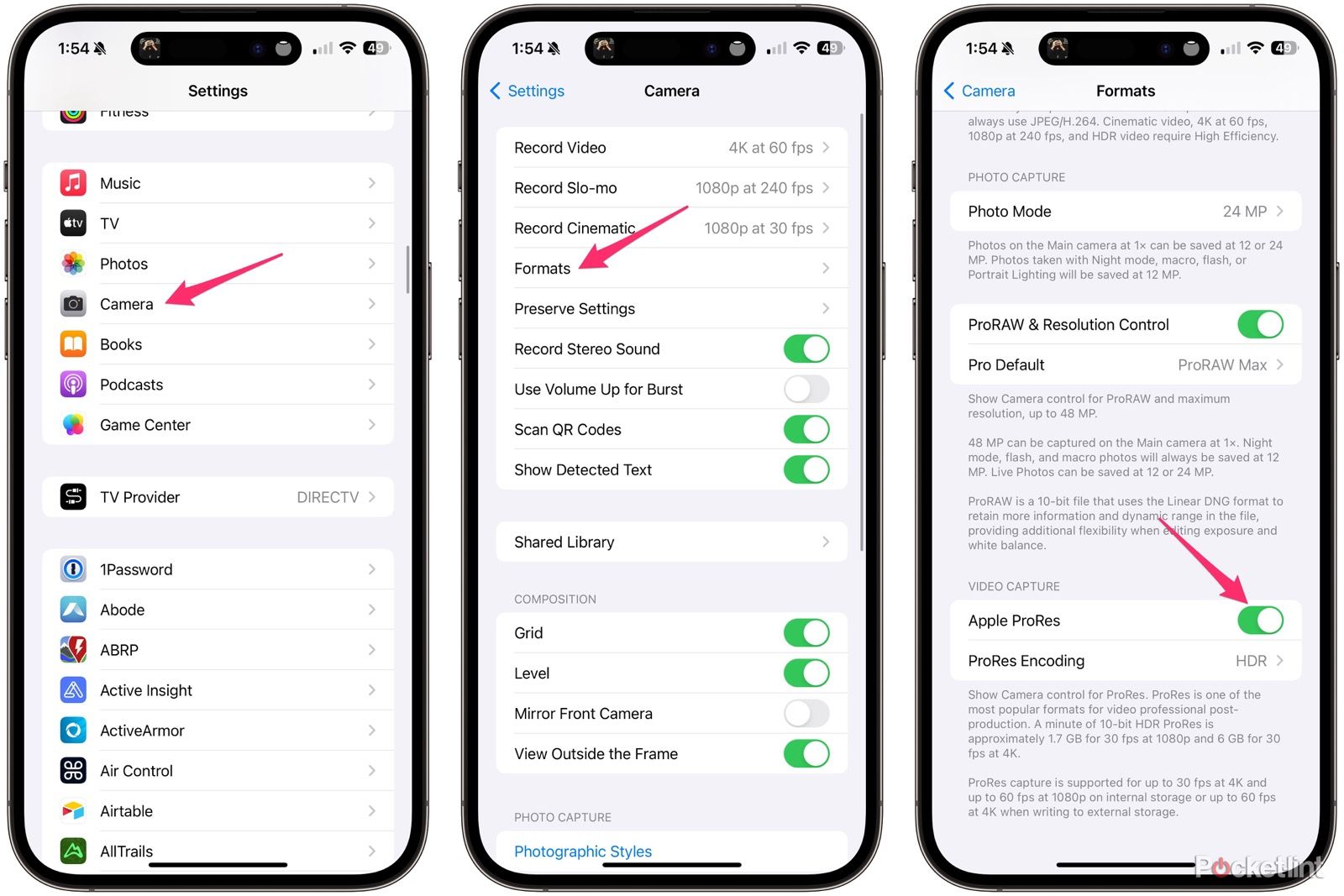 If you want to experiment with ProRes on its own – with or without recording to external storage – you can turn it on by opening the Settings app on your iPhone then going to Camera > Formats and scrolling to the bottom where you'll find a toggle switch next to Apple ProRes. Turn it On.
The next time you switch to Video mode in the Camera app, you'll see a ProRes button at the top of the screen with a line through it. Tap it to turn it on.
How to record to an external drive
To start recording ProRes video to a properly formatted external drive, all you have to do is open the Camera app, plug the drive into the USB-C port on your iPhone 15 Pro or 15 Pro Max, enable ProRes recording and tap the record button.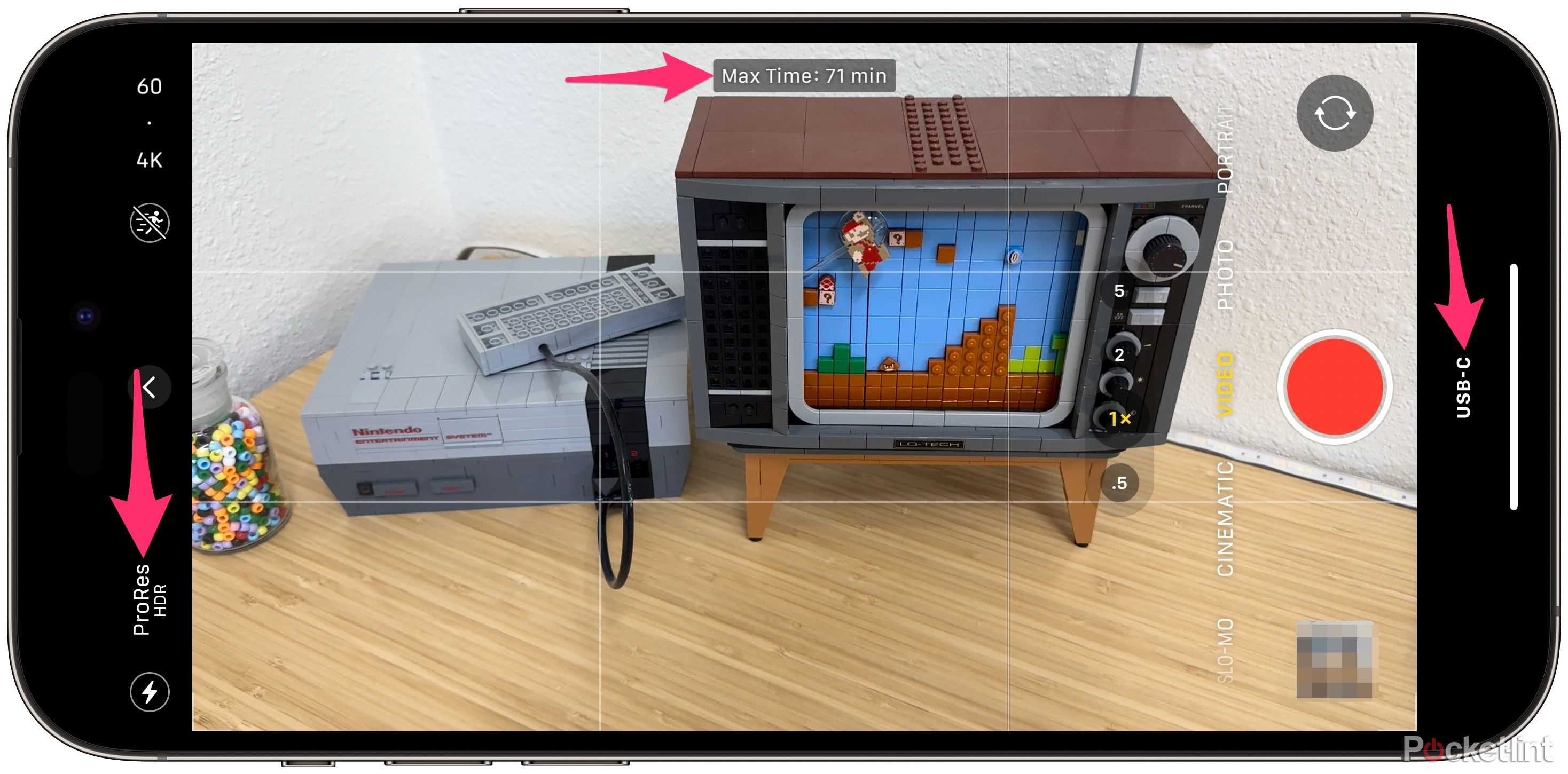 You'll see the estimated time for the amount of video you can record to the connected drive at the top of the iPhone's screen, and near the record button, you'll see "USB-C" as a subtle reminder that your phone is recording to the connected drive.
How to view the video you recorded to an external drive
Once you're done recording, you have two options to view it. You can leave the drive connected to your iPhone 15 Pro and use the Files app to select the drive, or you can disconnect the drive from your phone and plug it into your Mac or PC.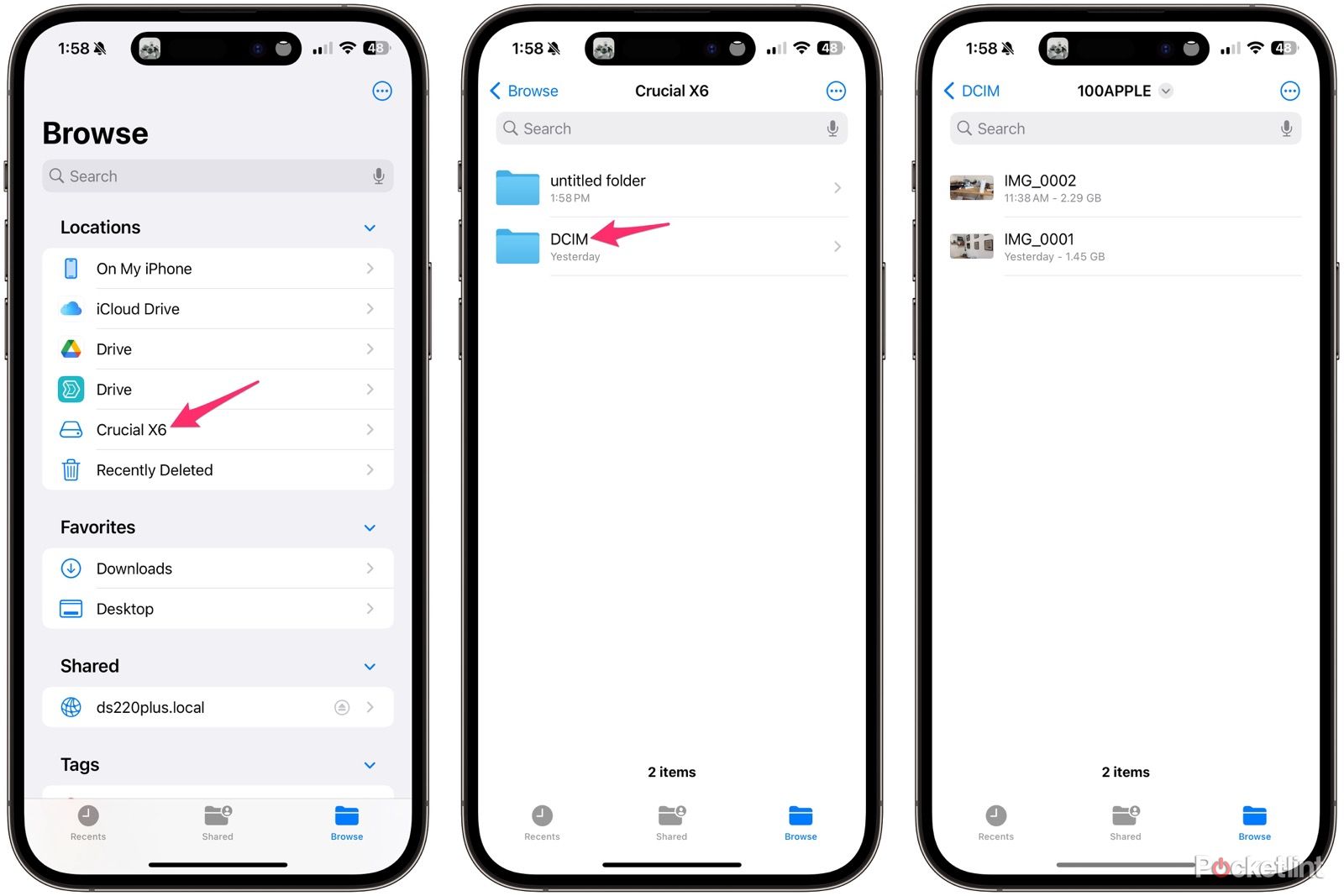 Using either method, you'll want to look for the DCIM folder, in which you'll find your video clips. From there, you can edit, share or use them however you need.