Computers
Best early fall Prime Day Dyson deals 2023
Dyson may be known for their top of the line vacuums but they also make an array of other high quality items such as haircare products, air purifiers, headphones and more. Of course with high quality products comes an even higher price tag which is why buying Dyson products on sale is the highlight of any shopping trip. If you're in the market for a new blow-dryer, vacuum or even a new pair of earbuds you're in luck. Prime Day, Amazon's largest shopping event of the year, is right around the corner and you can already begin saving on Dyson products. We've rounded up some Dyson sales already available, so you can get a head start on your shopping list.
Best Dyson cordless vacuum deals
Dyson's cordless vacuum cleaners stellar reputation proceeds them. They not only offer great performance, but there are a range of excellent attachments that will make vacuuming your home an even easier process plus they come in a variety of designs that will have you proud to put your Dyson on display. All have the signature clear bin and the latest models are very easy to empty, as well as easy to use. The latest model is the Dyson Gen5detect, but you don't necessarily need the latest. The Dyson V15 is also excellent and if you can find a good deal on an older model like the V11, it's still worth considering. We probably wouldn't recommend older than the V11 now, however, as the newer models are significantly better. These are the best Prime Day deals for Dyson cordless vacuums right now.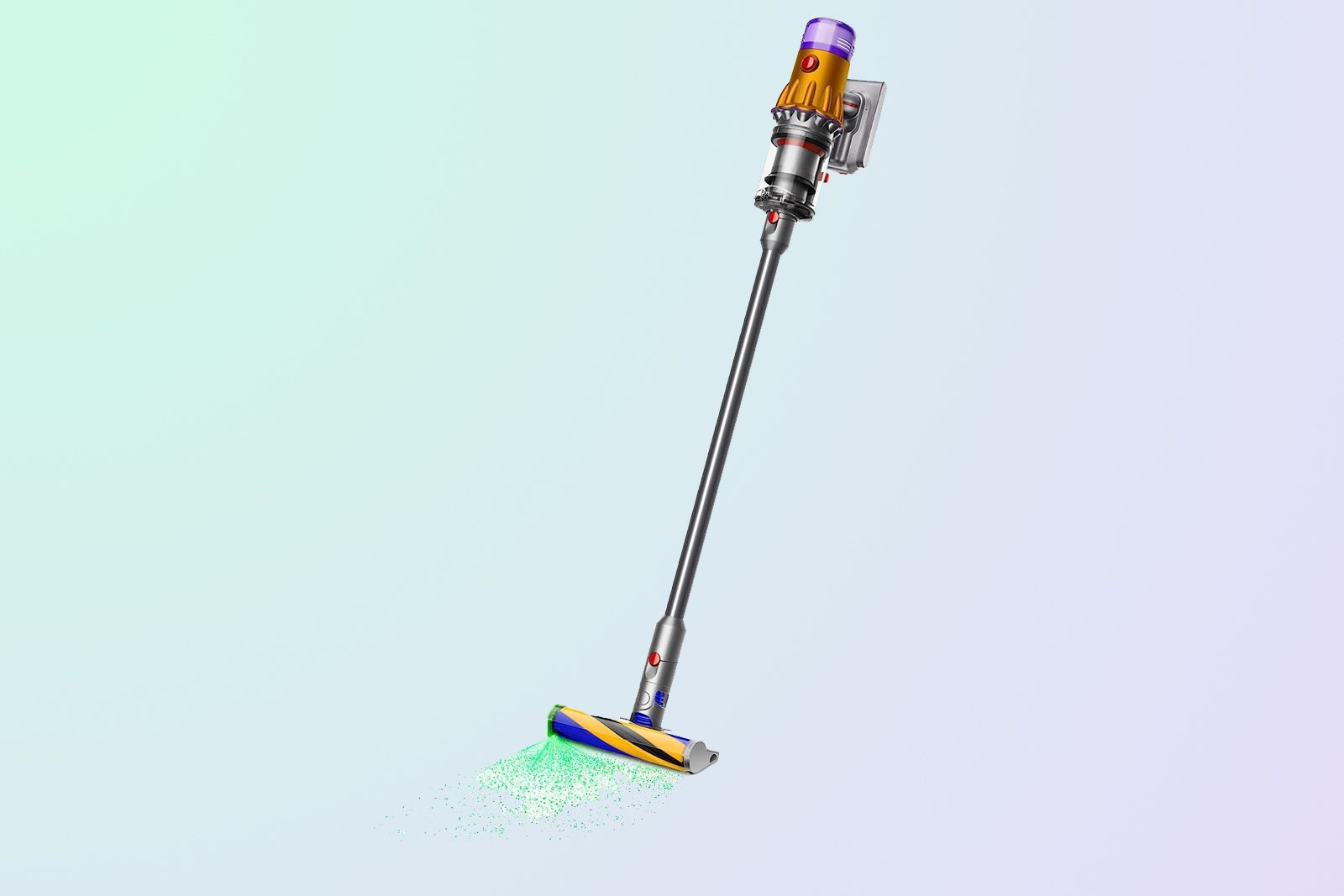 Dyson / Pocket-lint
Dyson V12 Detect Slim Cordless Vacuum Cleaner
$619 $650 Save $31
The Dyson V12 is a super light cordless vacuum cleaner that comes with a range of attachments including the Motorbar Cleaner Head, Laser Slim Fluffy Cleaner Head, a Hair Screw Tool, Combination Tool and Crevice Tool. This model is 24 per cent lighter than the V15, has a power button for easy cleaning and will automatically adapt its power based on how dirty your floor is, and you can get it for $30 off right now.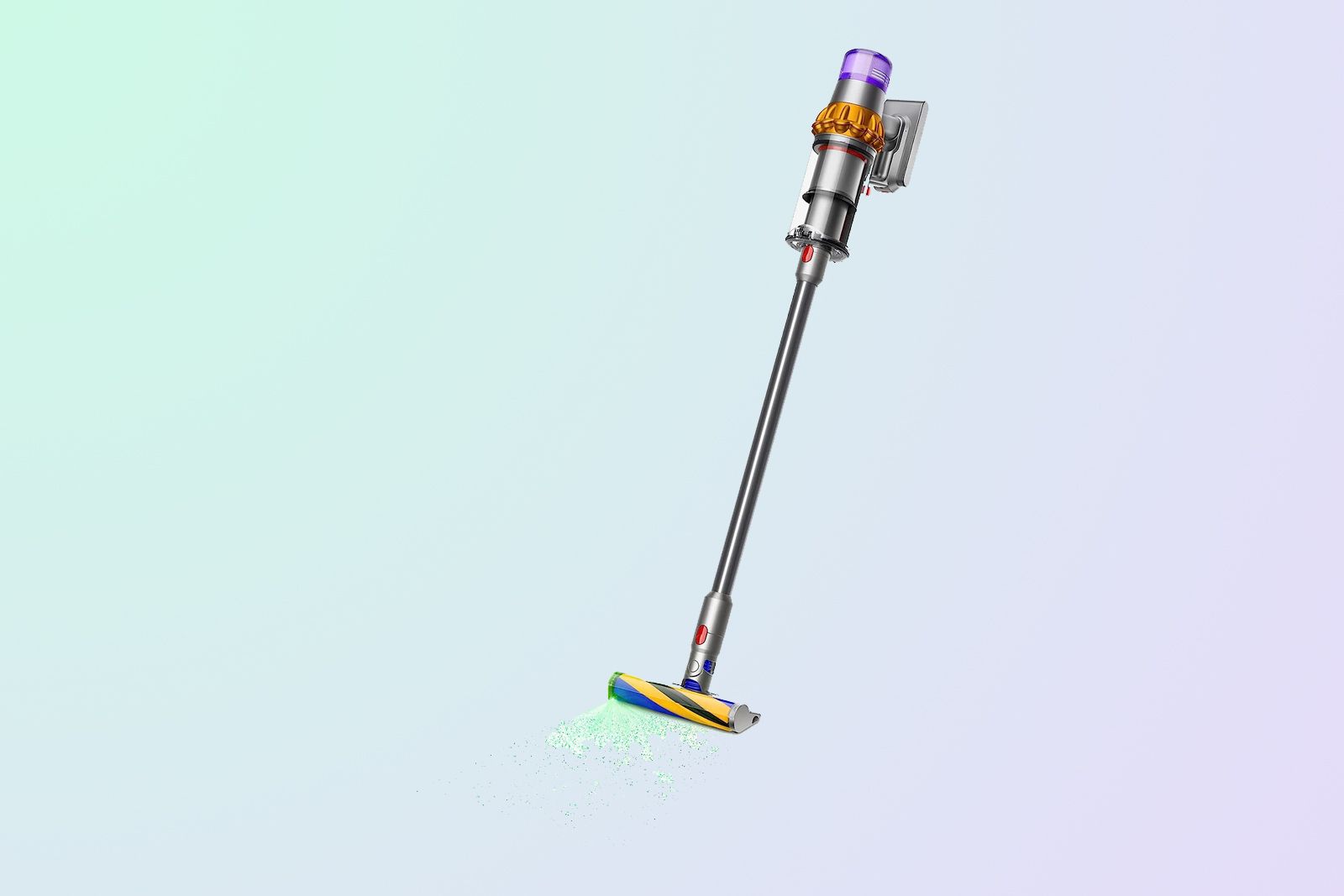 Amazon / Pocket-lint
Dyson V15 Absolute Detect
$598 $750 Save $152
The Dyson V15 Detect is one of the latest cordless vacuum cleaners from the company. It's not the newest, but it is up there with the Gen5detect, offering excellent performance and some great features. The Dyson V15 Detect has one power button rather than a trigger, up to 60 minutes of run time from the Eco mode and there are a range of attachments, including the Laser Fluffy Cleaner Head that uses a laser to reveal microscopic dust.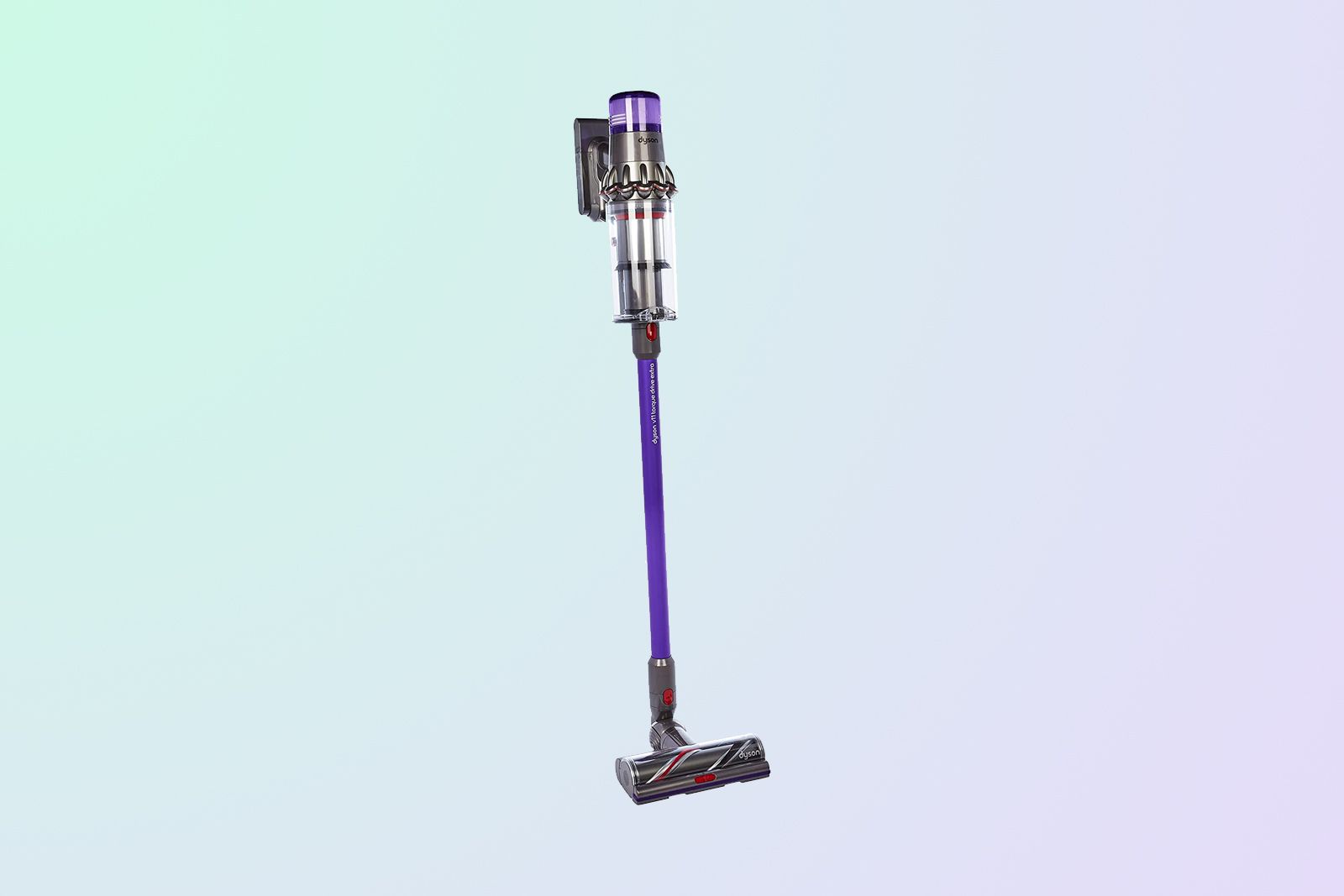 Dyson / Pocket-lint
Dyson V11 Torque Drive Cordless Vacuum Cleaner
$480 $700 Save $220
Despite being a couple of years old now, the Dyson V11 offers great performance. The cleaning, battery life, design and attachments are all fantastic, with the only real downsides being the small bin and the fact you can't charge while you use it. In our tests, we found that you'll get around 12 minutes of cleaning time with Boost mode, compared to around 60 minutes on Eco, which should give you just enough for both intense room cleaning and whole-home sweeps.
Best Dyson haircare deals
Every haircare enthusiast, or even those who rarely do their hair like myself, knows about the now famous Dyson AirWrap. Many may not expect a company known primarily for their vacuums to produce such top of the line haircare products but Dyson apparently can do it all. With exceptional haircare products from its original Supersonic Hairdryer to the absolutely fabulous Airwrap; there's something for every type of hair. The company recently launched the Airstrait, though this isn't expected to be on offer, and it's rare we see offers on the Airwrap too, but there are some deals on hair products worth grabbing. These are the must have Dyson haircare Prime Day deals available now.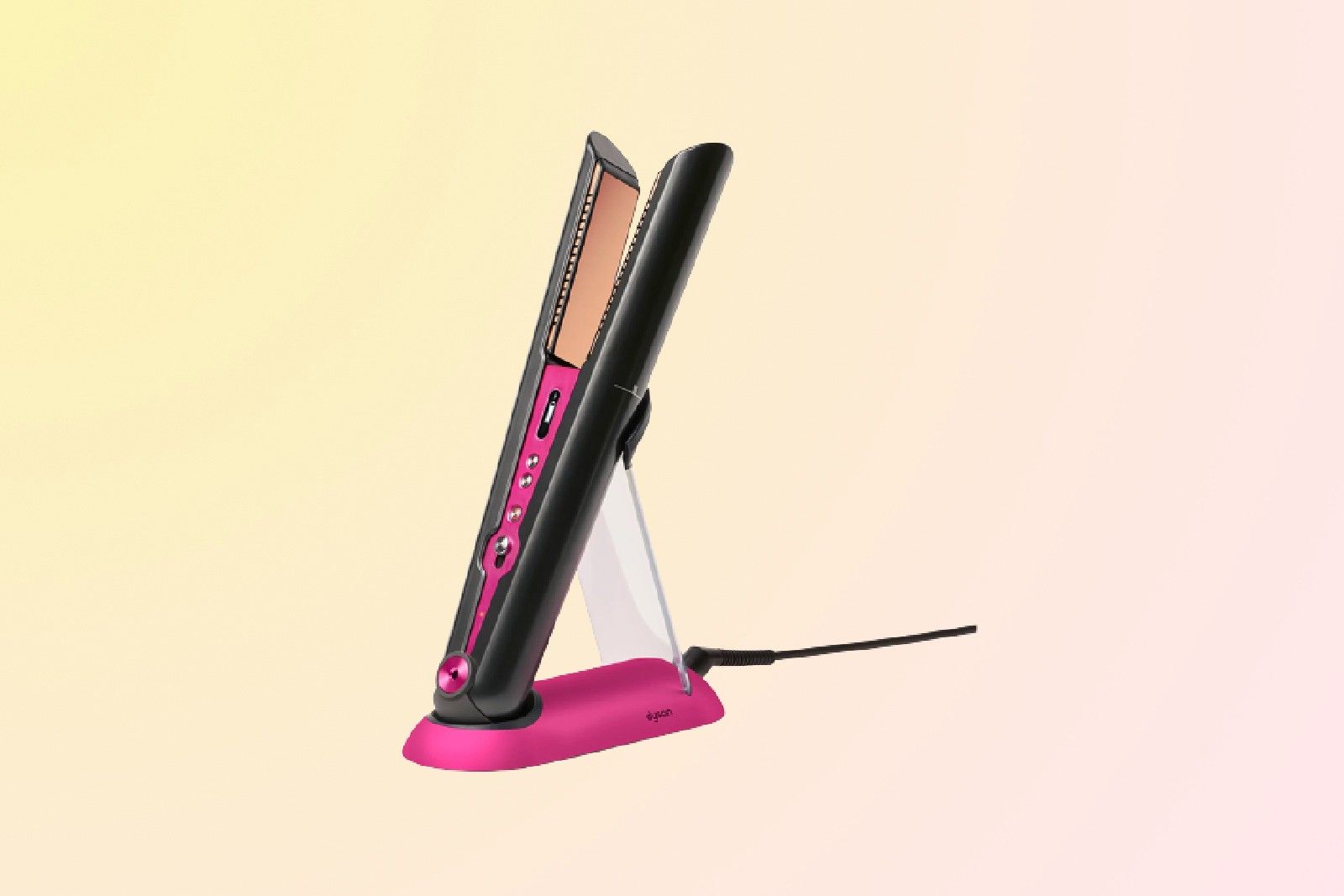 Dyson/ Pocket-lint 
Dyson Corrale
$399 $499 Save $100
The Dyson Corrale Hair Straightener is an excellent hair straightener with phenomenal styling performance, a convenient cordless design and flexible plates that deliver smooth and sleek hair. It's a little big and heavy but the results it offers are worth it. Grab the Corrale straightener while you can, note that the discount only applies to the fuschia colors.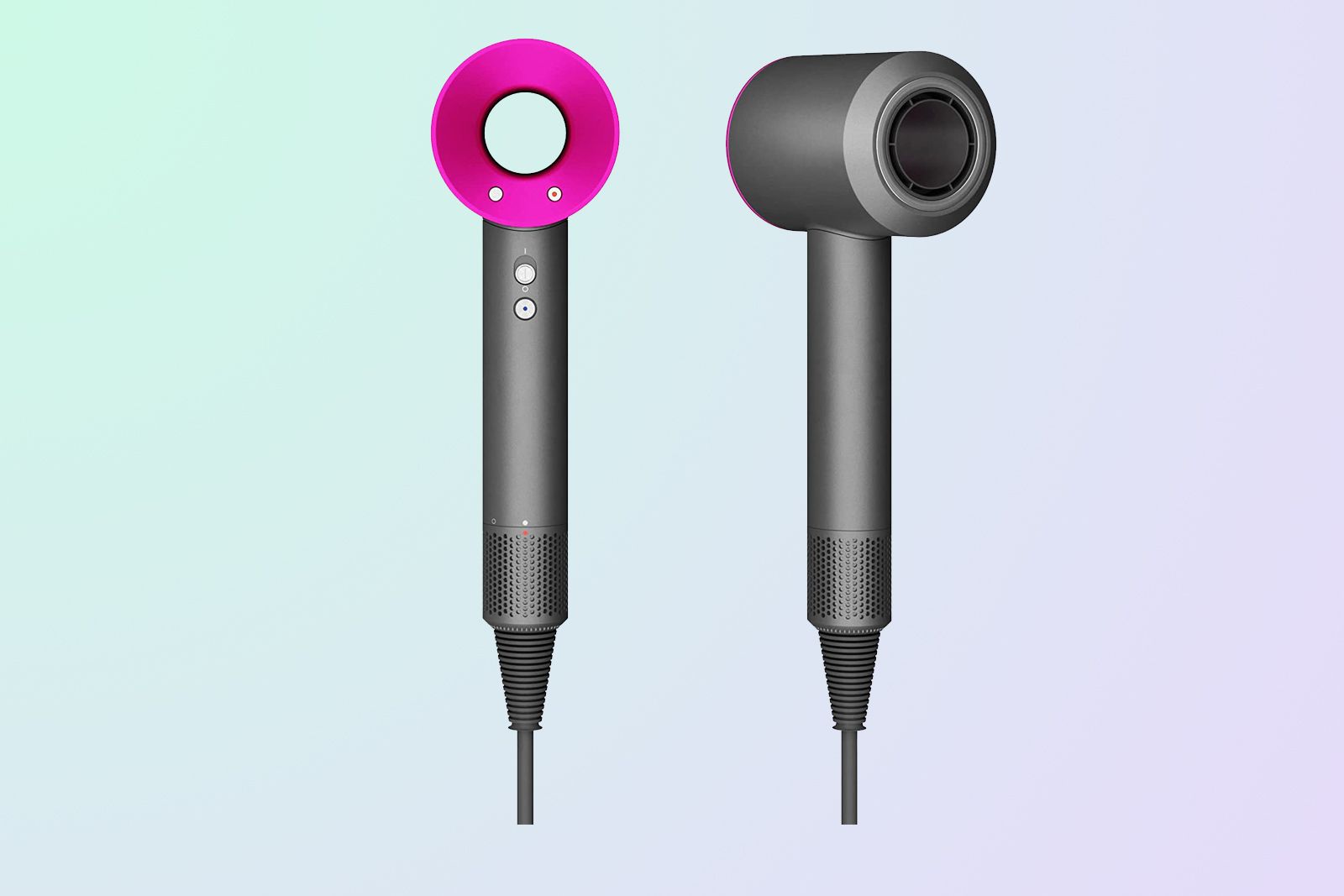 Dyson / Pocket-lint
Dyson Supersonic hair dryer
$300 $400 Save $100
Desired by many, the Dyson Supersonic hairdryer really can reduce the time it takes to dry your locks. As such, it may be worth quite a considerable investment compared to rivals. It's extremely clever and quiet, the temperature is regulated constantly and there are hot, warm and cold options. It also comes in a range of colour options.
Best Dyson fan and air purifier deals
Dyson offers some excellent fans and air purifiers within its portfolio, with many offering superb performance alongside features including helping with allergies. Most offer lovely designs and there are several options from those designed to sit on a desk, to those that will cool an entire living room or bedroom. One of the best fans is on offer in Prime Day deals too, which is great as they don't come cheap.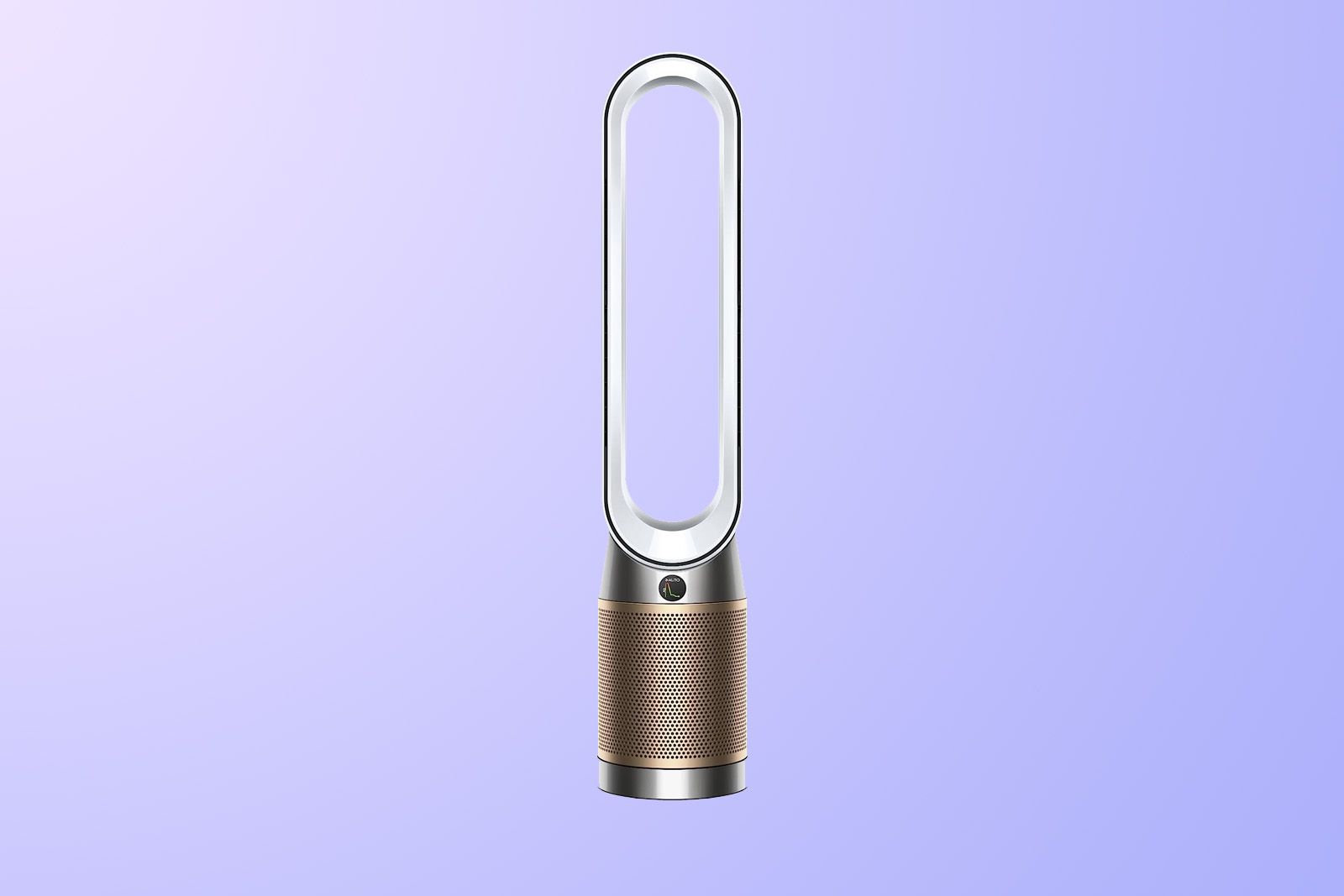 Dyson / Pocket-lint
Dyson Purifier Cool Formaldehyde TP09
$700 $750 Save $50
The Dyson Purifier Cool Formalehyde TP09 Air Purifier and Fan will automatically sense, capture and trap pollutants for better air and it will also detect and destroy formaldehyde that gets released from various household items like cleaning detergents. There's a MyDyson app that will show a report of the pollution captured in real time and you can choose between 0 and 350-degree oscillation and backwards airflow mode too – it is dreamy.
How did we pick these best early Prime Day Dyson deals?
Discounts on Dyson products are super rare which is why we always have our eyes out for Dyson products on sale. For this round up, we chose deals on Dyson products worth buying, as well as those that have big discounts for Prime Day and won't be that price for long. It's of course only a deal if you were already in the market for a product but any of the deals above are products we have either tried and tested and loved, or products we have seen and can recommend. Keep an eye out for more Dyson deals when Prime Day officially kicks off next week,
More Prime Day 2023 deals
If Dyson products aren't the only thing you are after a good deal on, there are plenty of other Prime Day deals happening. We've rounded up a list of our best Prime Day hubs below so you can hit any of the ones that cover the products on your wishlist.