Computers
Best RPGs for Nintendo Switch 2023: Top role-playing games
A good role-playing game is like no other genre, letting you slip into a new identity like a new set of clothes, offering up a world to explore and embed yourself within.
The Nintendo Switch might not be the most powerful console on the market, but it has a huge back catalogue of great RPGs that you can play, including some really special titles – and more are being added all the time thanks to new ports and fresh releases. We've gathered the cream of the crop for you to check out, below.
Nintendo / Pocket-lint

The Legend of Zelda: Tears of the Kingdom

1. Best Switch RPG overall

ZA/UM

Disco Elysium – The Final Cut

2. Best Switch RPG for writing

Monolith Software

Xenoblade Chronicles 3

3. Best Switch RPG for a huge story

Nintendo

The Legend of Zelda: Link's Awakening

4. Best retro Switch RPG

CD Projekt RED / The Witcher III: Wild Hunt

The Witcher 3: Wild Hunt – Complete Edition

5. Best open-world Switch RPG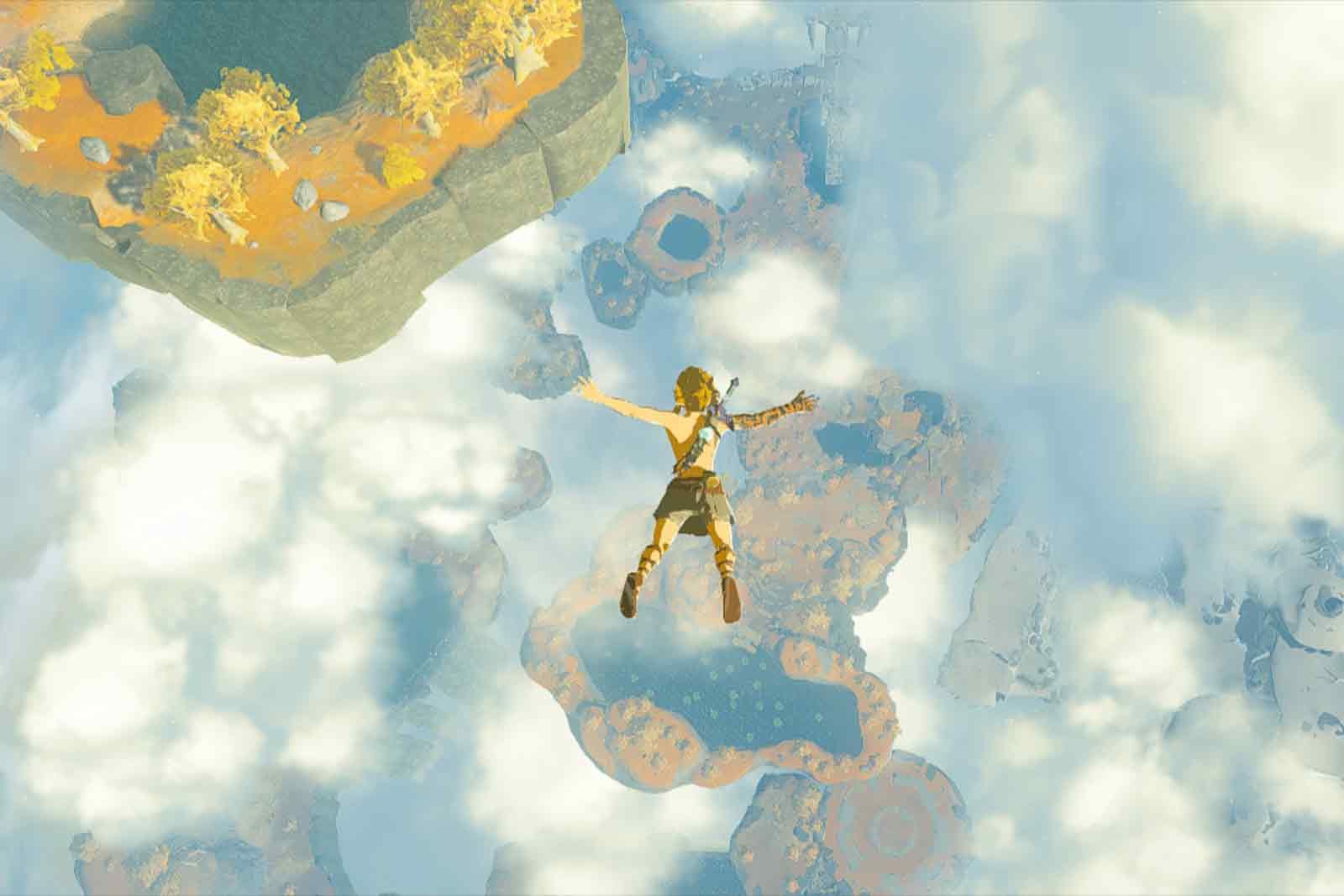 Nintendo / Pocket-lint
The Legend of Zelda: Tears of the Kingdom
1. Best Switch RPG overall
Massive innovation
$60 $70 Save $10
Tears of the Kingdom takes the rock-solid foundation offered by the excellent Breath of the Wild and upgrades it in every meaningful way.
Pros
Stunning freedom
Amazing soundtrack
Endless experimenting
Looks incredible
Most videogame makers would struggle to follow up Breath of the Wild, but Nintendo has managed the impossible by improving on that already incredible foundation. Tears of the Kingdom gives you more tools, more freedom, more to do, and does it all with incredible grace.
This time, you don't just have Hyrule to explore; there's also a heap of islands in the sky and a massive expanse underground, all just waiting for you to find them. This is a gaming milestone that others will be emulating for years to come.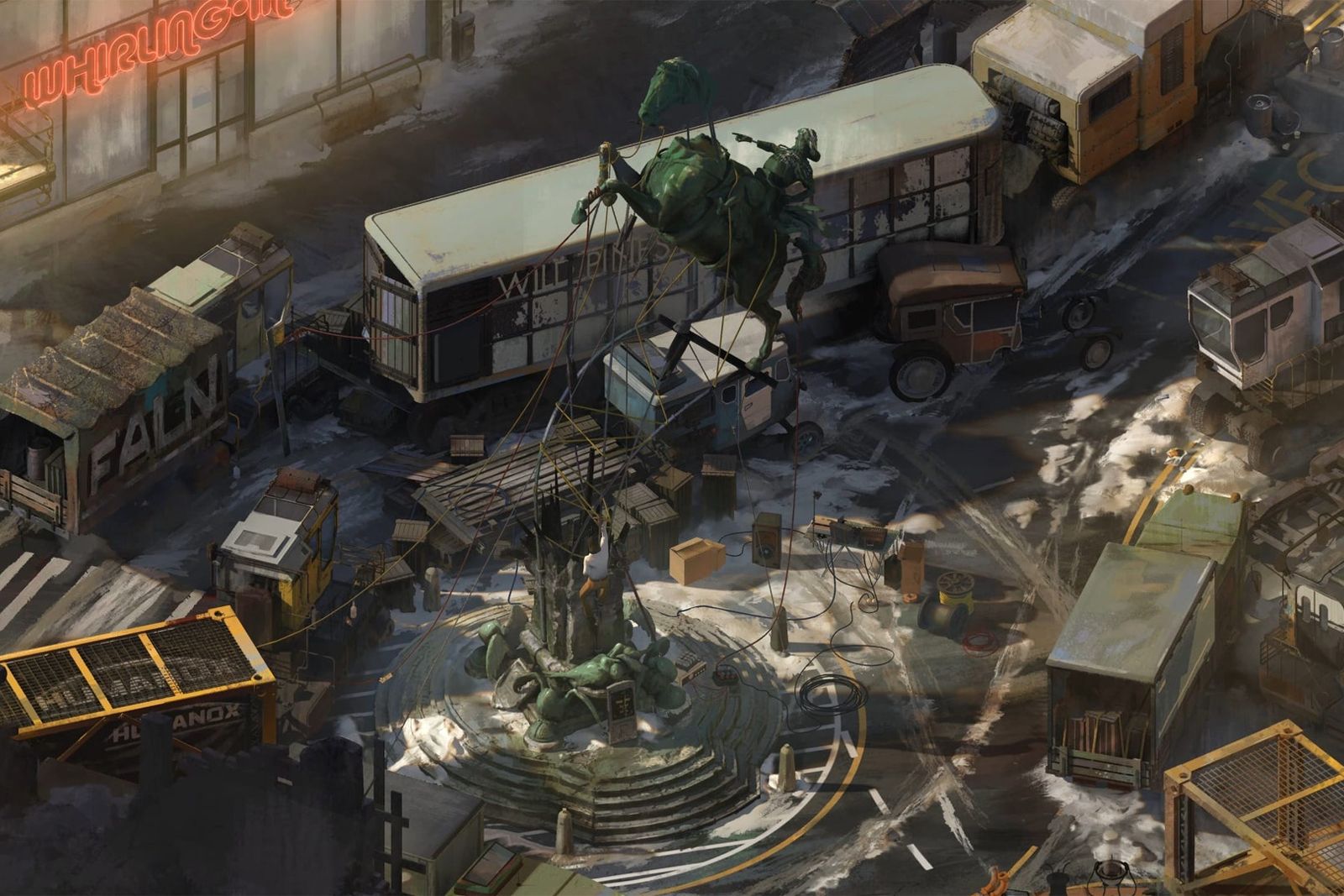 Disco Elysium – The Final Cut
2. Best Switch RPG for writing
Peerless writing
$28 $40 Save $12
The best writing in a modern game makes this a superb RPG.
Pros
Stunning writing
Great art style
Lets you approach things your own way
Cons
A little cerebral for some
Quite possibly the best and most ambitious RPG of modern times, Disco Elysium tells the story of a single crime that you, a drunken detective, must solve. Its script is quite simply on another level, and the freedom it gives you to approach matters in your own way is unparalleled.
It won't be to everyone's tastes, wordy as it is, but the Switch is a perfect place to play it, letting you drop in for quick sessions as you try to piece together just what is going on in the decaying docks of Revachol.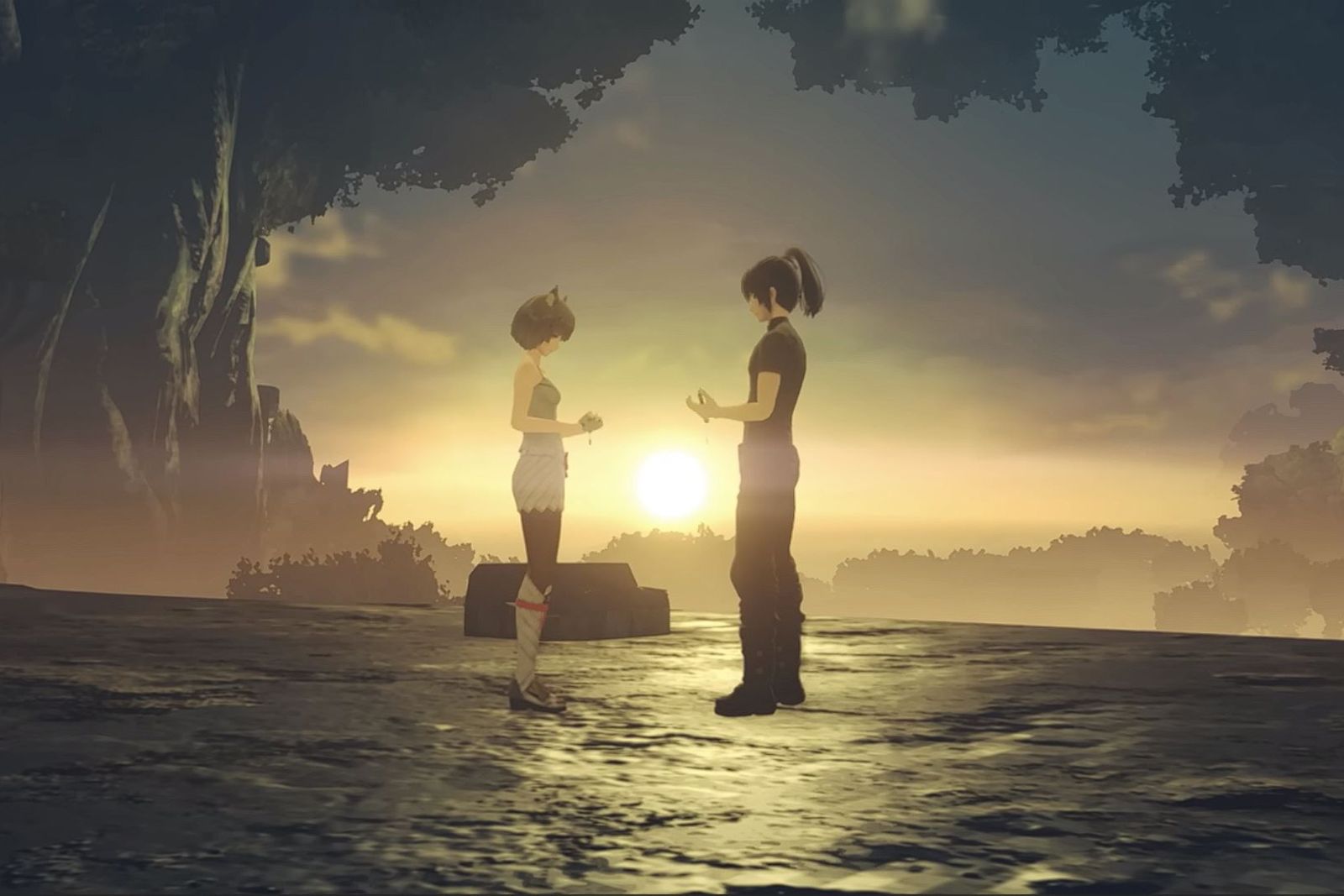 Xenoblade Chronicles 3
3. Best Switch RPG for a huge story
A superb sprawling RPG
$45 $60 Save $15
A superb, massive JRPG with a touching story that gives its characters time to breathe and eventually winds its way to an affecting conclusion.
Pros
Huge scope
Fun characters
Chilled-out combat
Cons
Some filler content
Takes ages to conclude
The third main Xenoblade game is a sprawling JRPG that embeds you into a sweeping story with a large cast of characters to get to know. It pushes the Switch's hardware to its limit with huge vistas and action-packed battles, and should last you for absolutely ages.
It's also a well-told tale that has great cut-scenes and voice acting, and a battle system that's dynamic when you want it to be, but also lets you automate plenty of commands if you're in the mood for a more relaxed session. If you're a JRPG fan, don't miss this one!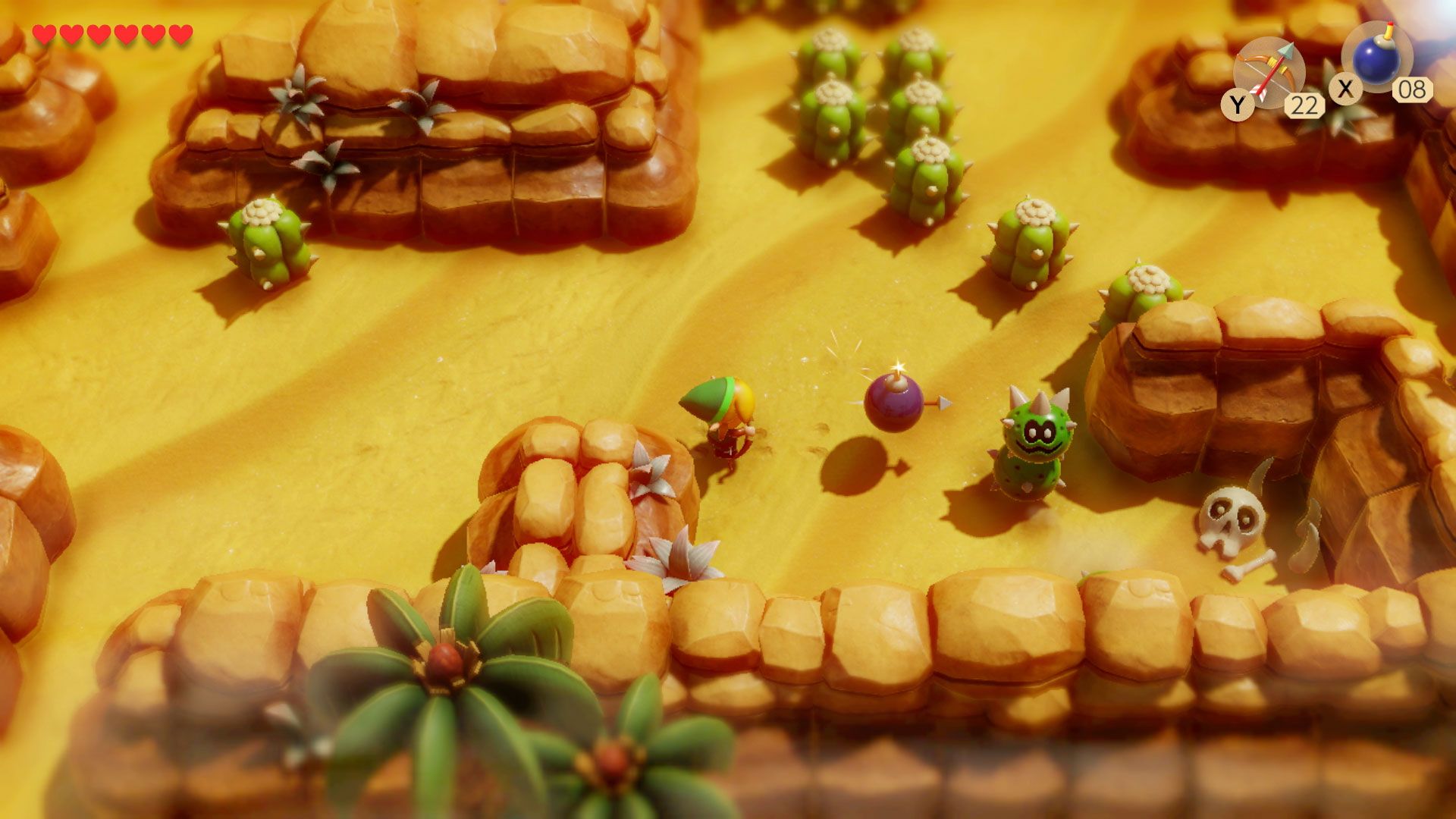 The Legend of Zelda: Link's Awakening
4. Best retro Switch RPG
Wonderful remake
$50 $60 Save $10
This remake brings an old classic into the modern era expertly.
Pros
Lovely fun visuals
Classic gameplay
Great soundtrack
Cons
Some old-school obtuse puzzles
Link's Awakening fills the gap nicely as we wait for the sequel to Breath of the Wild, with its isometric action-RPG charm and fiendish puzzles.
It's a from-the-ground-up remake of the GameBoy classic that everyone over a certain age will remember. But, even if you do, it is well worth a revisit as it feels completely fresh in its own right.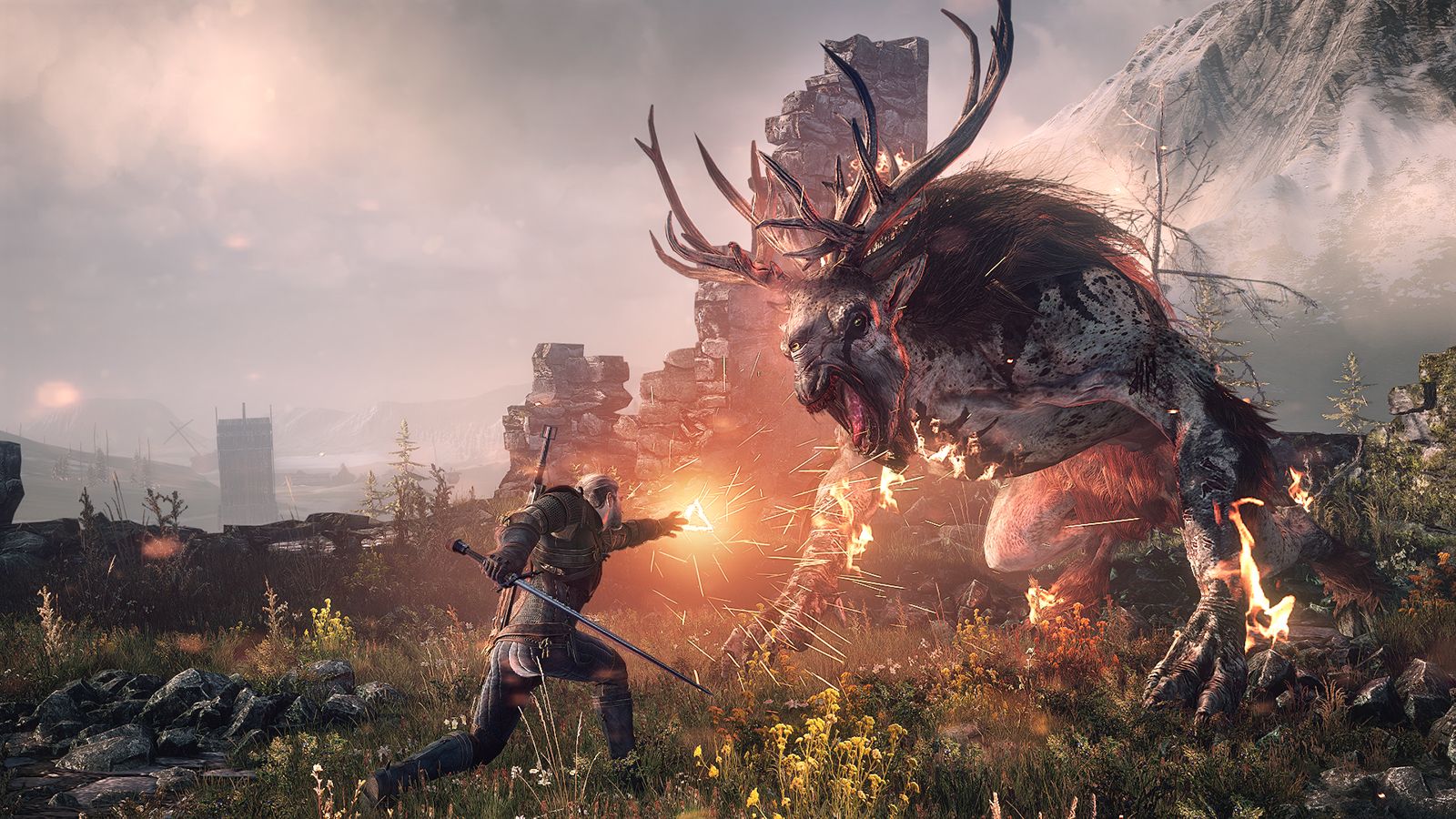 The Witcher 3: Wild Hunt – Complete Edition
5. Best open-world Switch RPG
Modern classic
$41 $60 Save $19
This is one of the best RPGs ever, and it being on Switch in the first place feels like a miracle.
Pros
Stunning scale
So much to do
Amazingly impressive port
Informally dubbed The Switcher, the Switch version of The Witcher 3 is nothing short of a technical wonder. The enormous open-world RPG was a major feat on Xbox One and PS4, let alone on a portable games console.
And while it has been cut back a little graphically, everything that makes it one of the best games of all time is there on Switch too.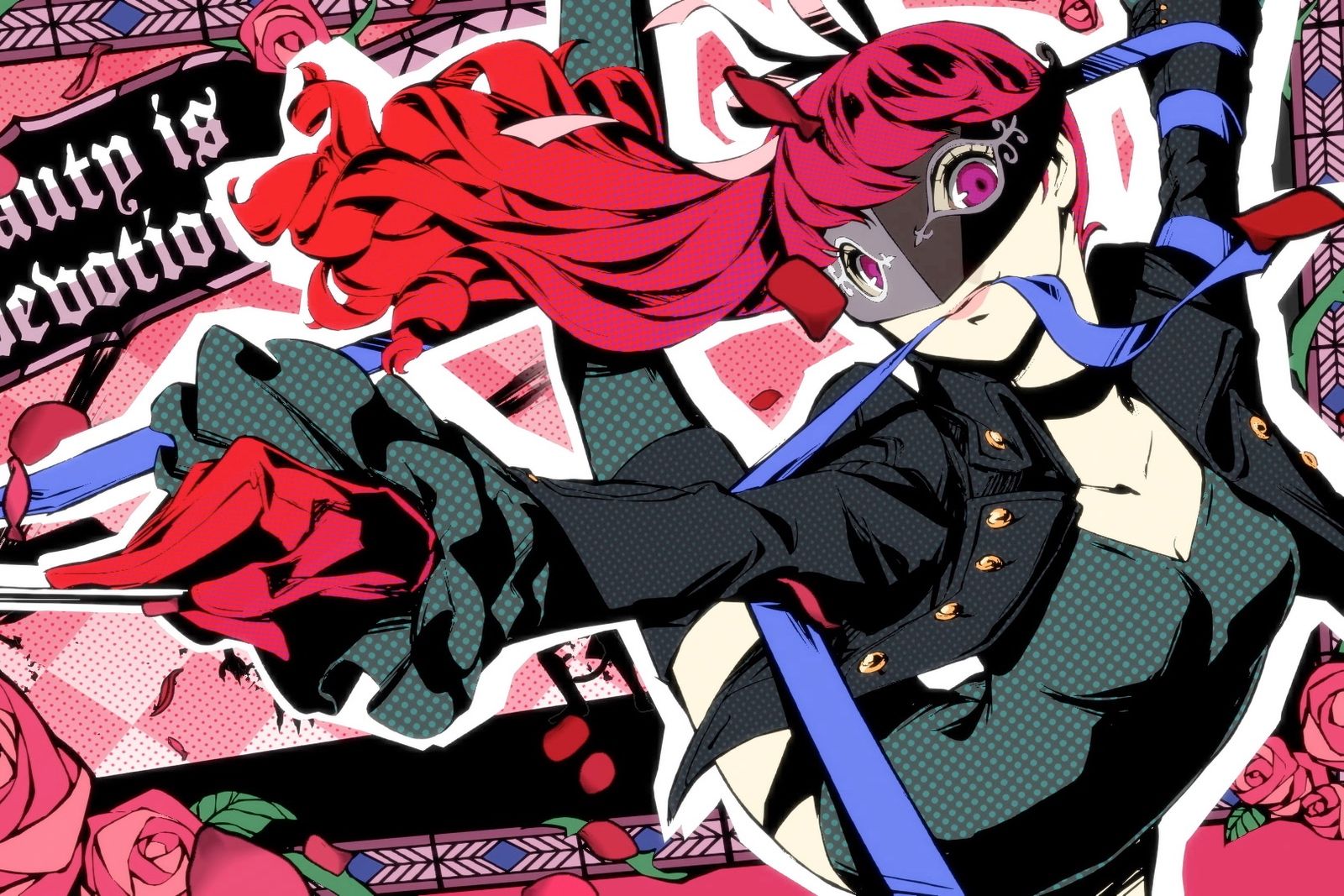 Persona 5 Royal
6. Best Switch RPG for style
Mammoth game
A simply massive JRPGs
Pros
Funky style
Great turn-based combat
Huge scope
Cons
Can be grindy
Stressful time management
This huge JRPG is rightly feted and offers up a massive amount of play to get through for those who click with it. It also oozes jazzy style out of every pore and looks solid on Switch, where bite-sized sessions are easier to manage.
It's got amazing turn-based combat with real verve, alongside a massive social simulator that lets you manage your time carefully to build relationships with your schoolmates and others. If you want a more rural storyline, be sure to consider Persona 4 Golden, which is also ace (and a little shorter).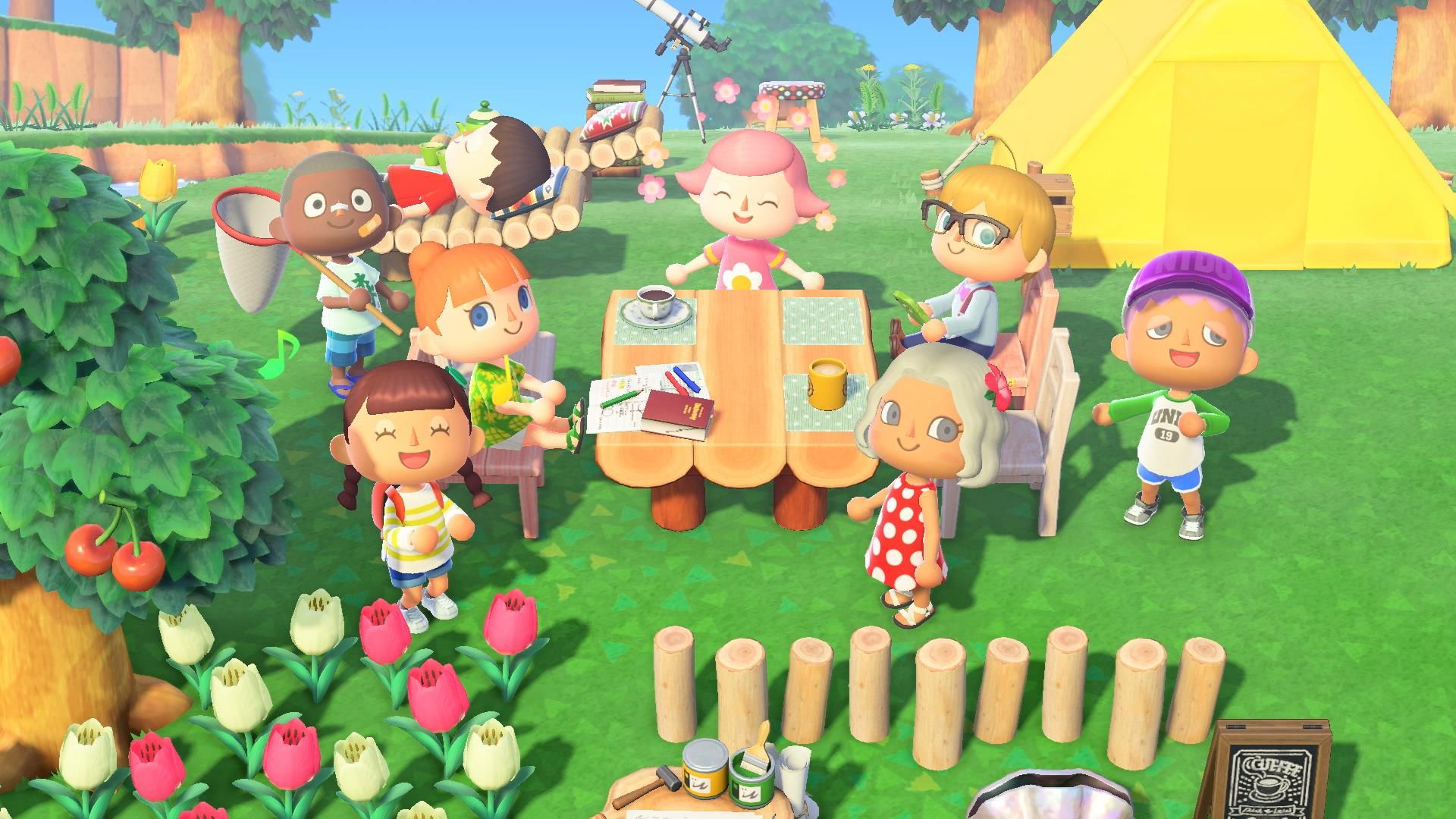 Animal Crossing: New Horizons
7. Best chill Switch RPG
Too cute
$51 $60 Save $9
A cute island to make your own and the ability to welcome and visit your friends.
Pros
Cute look and feel
Great music
So comforting
Cons
Progress is gradual
Can get grindy
If you want a change of pace while living an escapist fantasy, the newest Animal Crossing might just be the perfect game for you.
It's relaxing, delightful and sweet, and will never threaten you with the stress of some more "mature" games on this list. We've loved every minute of our time with it, and know that it's going to capture hearts and minds as time goes by.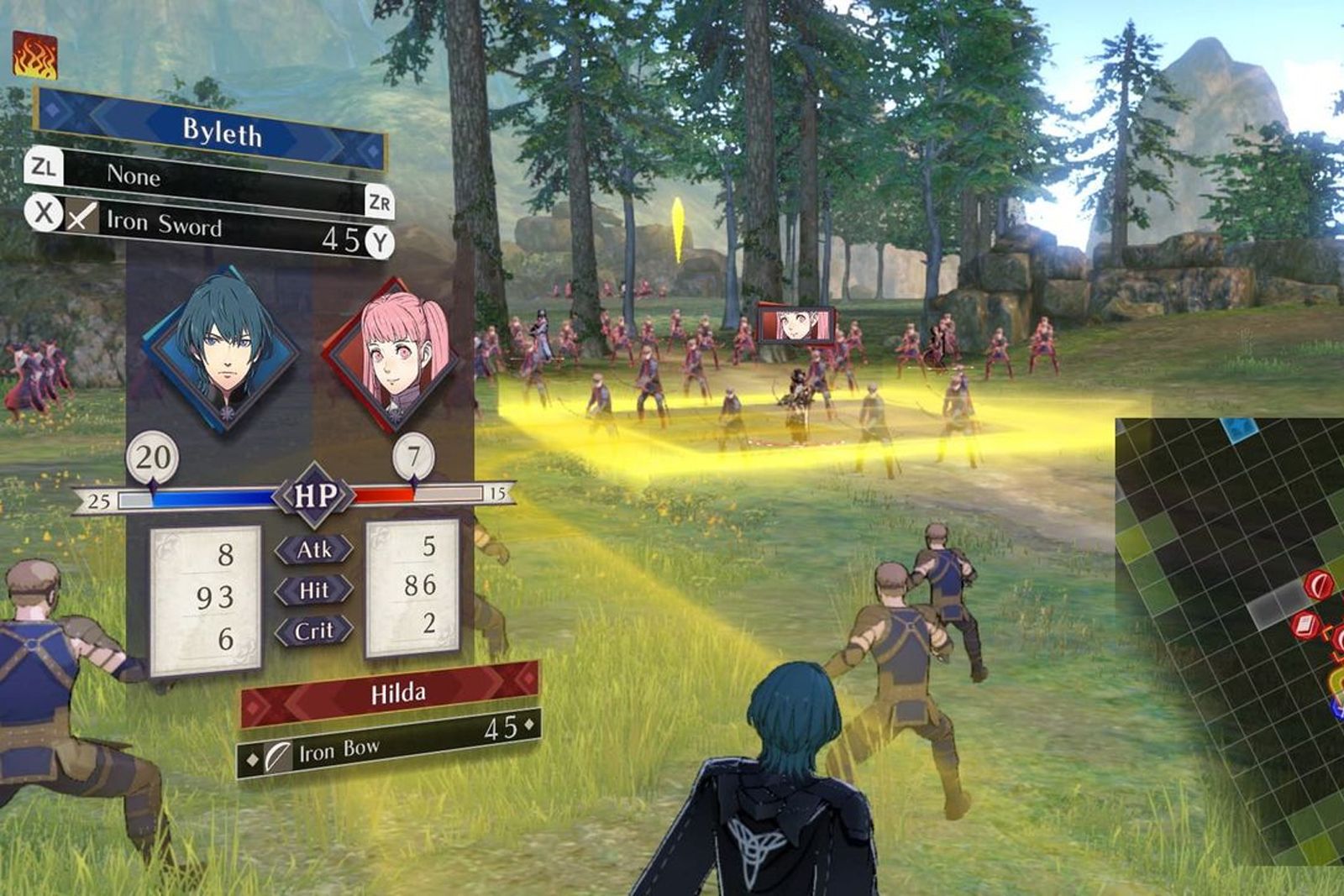 Fire Emblem: Three Houses
8. Best Switch RPG for tactics
Tactical genius
$53 $60 Save $7
This brilliant tactical RPG has huge replay value.
Pros
Superb tactical battles
Great three-way story
Loads of replayability
Cons
Can be tough on harder difficulties
The latest instalment in the storied Fire Emblem franchise is an absolute doozy, with replayability coming out its ears. You play as a professor at an officers' academy, and quickly choose one of three houses to teach.
That choice will see you pursue drastically different storylines, but all the strands share its two gameplay pillars. Those are brutal strategic battles with turn-based combat, and leisure time that you can spend getting to know a huge cast of memorable characters. This is a game to fall into for hours at a time.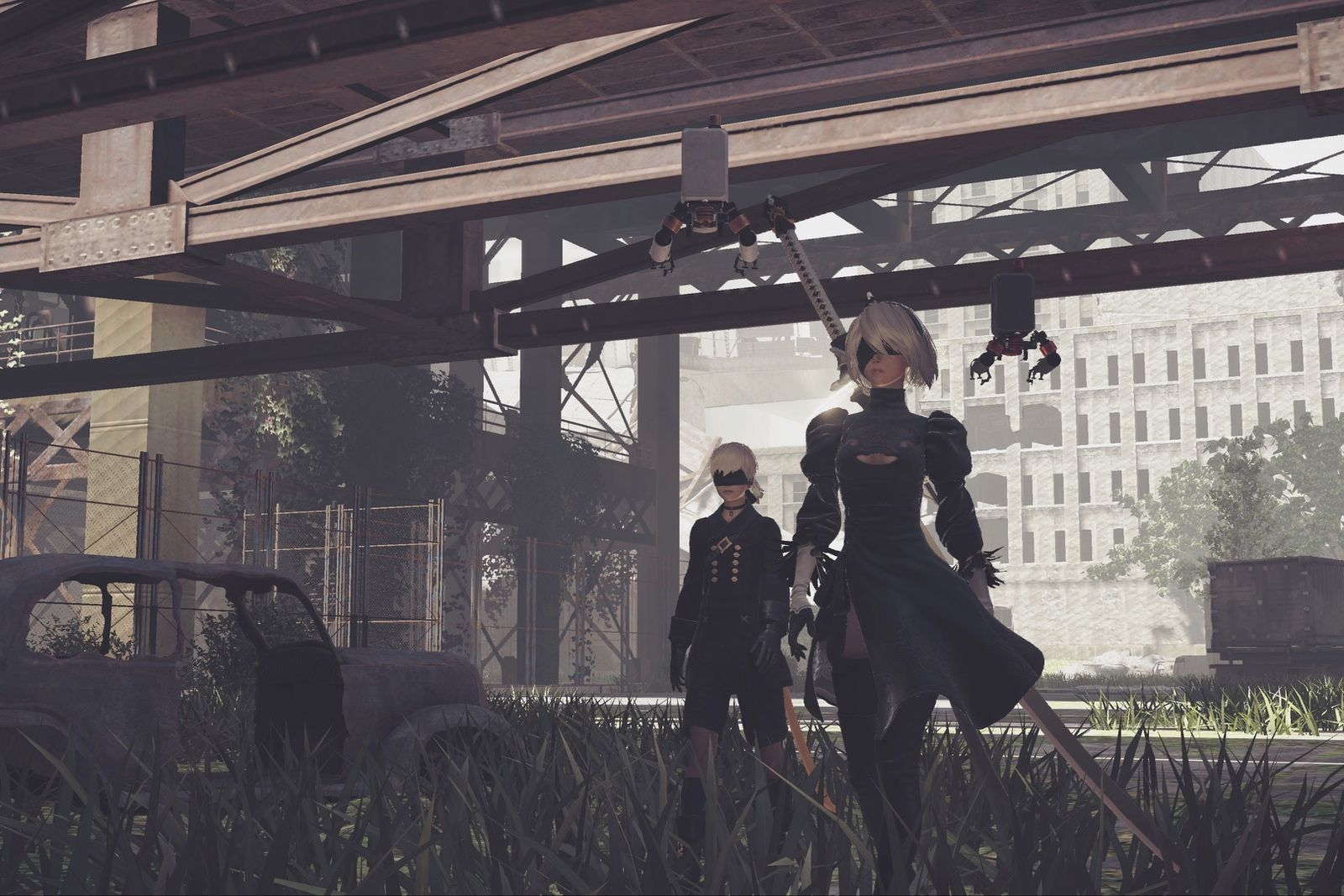 NieR:Automata
9. Best Switch RPG for replayability
Head-scratcher
$30 $40 Save $10
This brilliant RPG lets you unfold a story from many angles over playthroughs.
Pros
Superb action
Interesting story
Looks and runs great
Cons
Takes some patience to penetrate
A game that defies categorisation, Nier Automata has been a sensation on every platform it's graced, and the Switch is no exception.
It's an almost miraculous port thanks to rock-steady 30FPS performance, and hopefully, that means a new generation of players can experience its baffling twists and layered story. Be prepared, though – this is a game you have to play through more than once if you hope to understand it fully!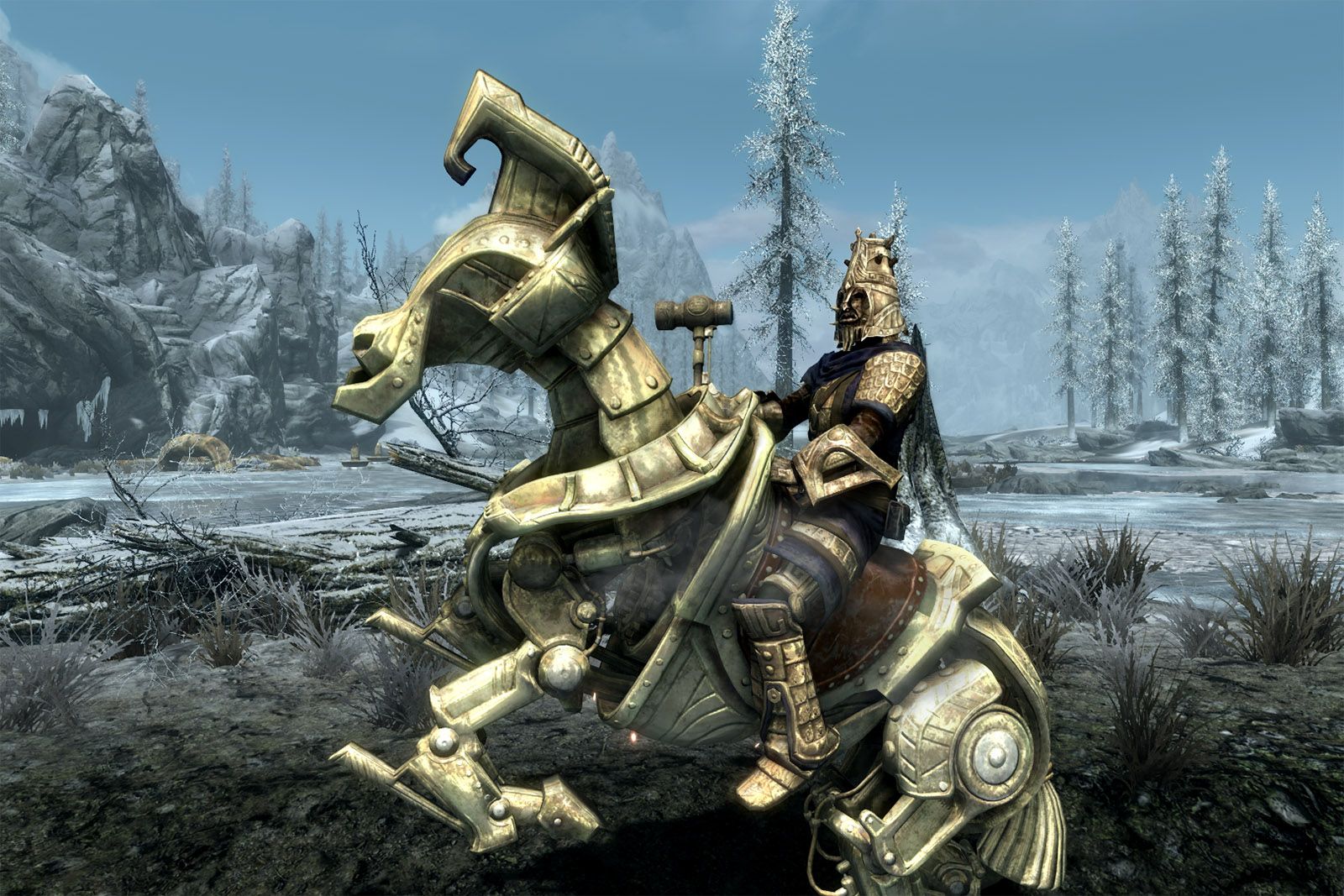 The Elder Scrolls V: Skyrim
10. Best classic Switch RPG
Iconic locations
Skyrim is still a phenomenon, and we still love playing it, and on the Switch it's truly portable.
Pros
A classic on the go
Great variety of quests
So much to do
Cons
Combat is a little finnicky
Skyrim is one of the largest, most highly revered role-playing games of all time. To release the entire game, DLC and more, on a portable platform is nothing short of a miracle.
What's more, it is the remastered version that appeared on the latest-gen consoles so you get so much more for your bucks. It is a true technological marvel and something you will find yourself still playing many months on.
How I chose the best RPGs on Switch
There's only one real way to figure out the best RPGs on the Nintendo Switch – play a whole load of them. I've played countless role-players on Nintendo's superb system, including every title that has made the cut for our list, and whittled them down to only the most special choices. Tears of the Kingdom takes our top spot thanks to its outrageously freeing tools and systems, although narratively options like Disco Elysium are far more sophisticated. The list has something to suit all comers, in fact, across a range of sub-genres.
How to pick your next RPG on the Switch
There are countless great RPGs on the Nintendo Switch – here are some questions to help you narrow your options down.
Do you want it action-packed?
Some of our favourite RPGs are almost entirely text-based and require a lot of clicking through dialogue options and reading or listening to conversations, which might not be ideal for everyone. Others, though, are much more action-heavy and feature a bit less role-playing as a result.
Do you like open worlds?
Many modern RPGs cleave to the huge popularity of open-world design to offer you up massive worlds to explore and move through at your own pace – if you're a fan of that school of game then you've got loads to pick from. If you'd prefer a more limited experience, though, that's entirely justifiable, and there are some great picks for that side of things, too.
Have you tried JRPGs?
It's a bit of a blanket term, but JRPGs are basically role-playing games that were developed in Japan, and there are countless on the Switch. Any one description would be reductive, but many of these games offer huge narratives to sink into, often using archetypical characters that can be really comforting. With a handful of Persona games and the Xenoblade Chronicles series as just some examples, the Switch offers some true classics to try out.
What settings appeal to you?
Do you love fantasy worlds, and enjoy slicing and dicing with swords, shields and magic? Or are you more into science fiction and spaceships? Well, if you have really strong feelings either way we'd suggest that you think about that as you browse your options – there's an RPG out there to suit everyone!