Samsung is one of the largest smartphone manufacturers in the world, and, as such, offers a huge number of devices to suit a range of budgets and lifestyles. Whether it's the ultra-premium Galaxy Z Fold 5 or the affordable Galaxy A54 5G, Samsung has an option for everyone.
With such a variety of devices on offer, it can be tricky to narrow down the best Samsung smartphone for you. With this in mind, we've put together a list of our favourites to help you decide.
We've also included some handy additional info at the bottom, so you can see exactly how Samsung's different product lines are split up and how to pick the right model for you. That said, let's dive straight into our favourite Samsung smartphones.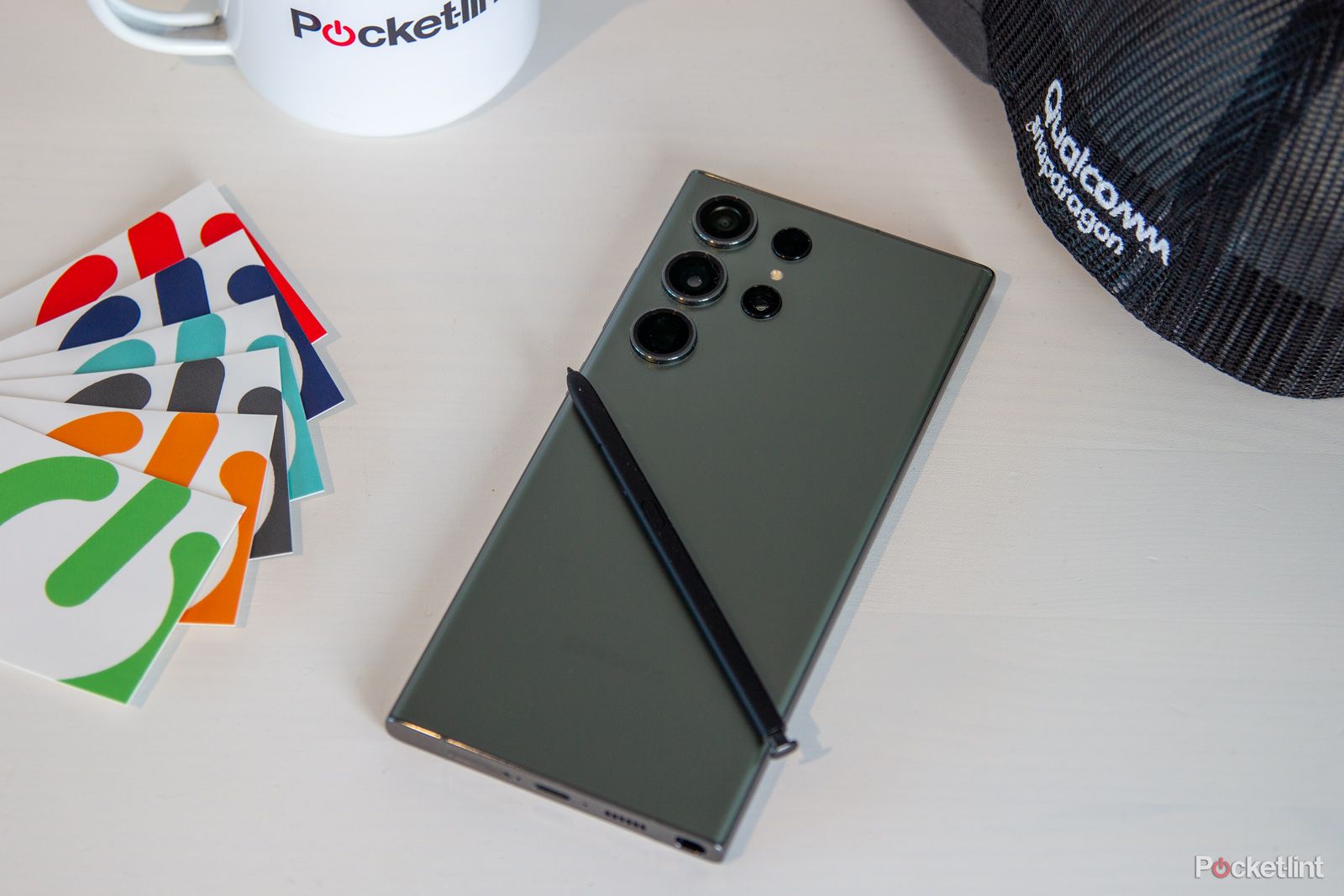 Samsung Galaxy S23 Ultra
1. Best Samsung phone
$999 $1199 Save $200
If you're looking for the best that Samsung has to offer, you need look no further than the Galaxy S23 Ultra.
Pros
Exceptional cameras
Lovely display
Loads of power
Cons
Expensive
Not the fastest charging speeds
It might look a lot like last year's flagship, but the Samsung Galaxy S23 Ultra has a lot more going on under the hood. Samsung was already leading the pack with power and camera performance, but this new model takes these aspects to new heights.
The S23 Ultra packs a whopping 200MP main camera and the results are among the best that you'll find from a smartphone today, with lively vibrant colours and loads of detail.
It also packs the speediest Snapdragon processor that money can buy, which results in snappy performance, excellent gaming and superb battery life. It's certainly an expensive option, but with performance like this, it's pretty well justified.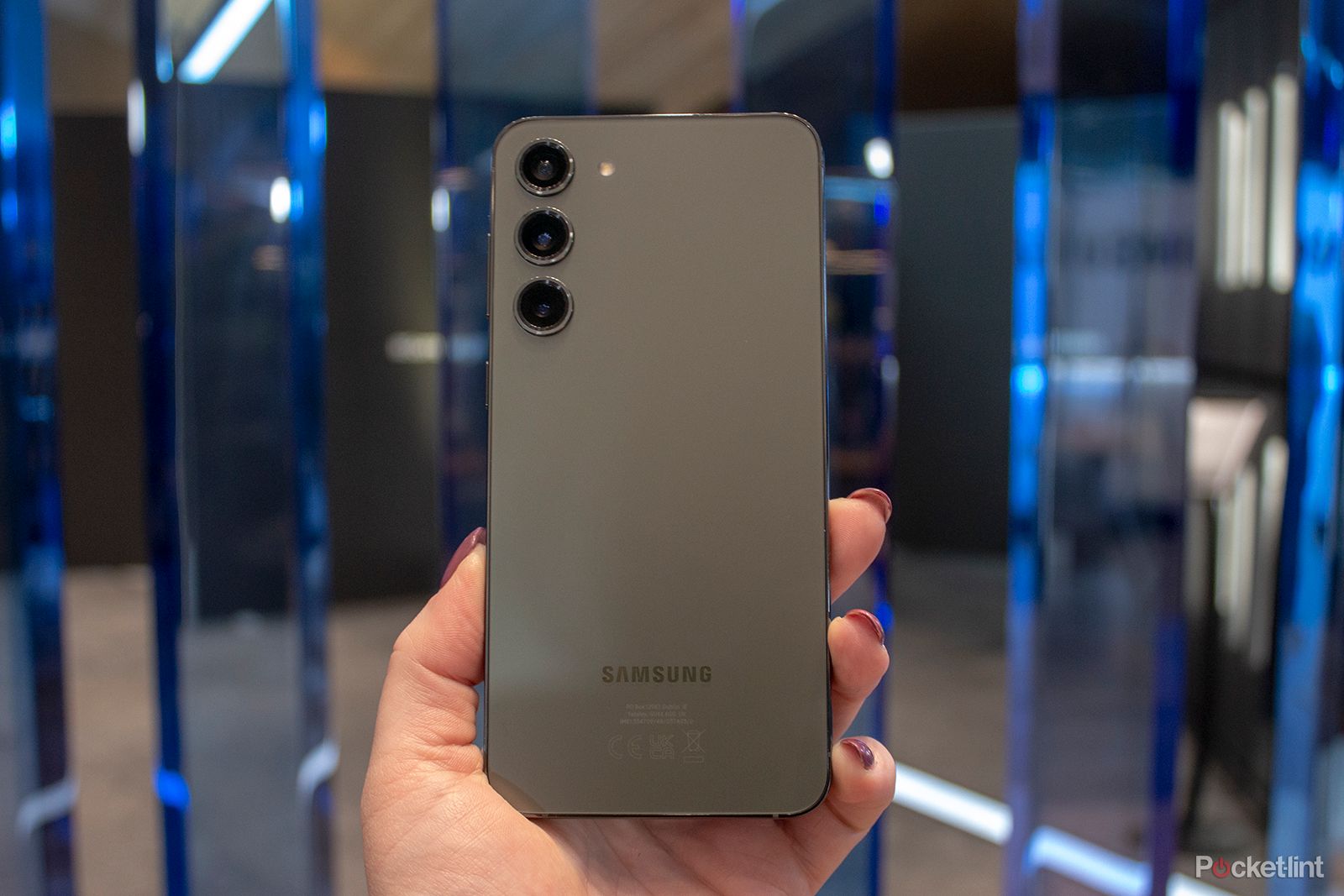 Samsung Galaxy S23+
2. Most well-rounded Samsung phone
$899 $999 Save $100
Striking a perfect balance between price, performance and size, the Galaxy S23+ is the right choice for a lot of people.
Pros
Excellent display
Powerful Snapdragon processor
Great battery life
Cons
Not much has changed since the S22+
No S Pen
If you want all of the power, but can do without an S Pen and 200 megapixels, then the Galaxy S23+ might be the phone for you. It offers a slightly more pocketable form factor, as well as an attractive design with a flat front and rear.
You still get the excellent Snapdragon 8 Gen 2 processor, which is clocked slightly higher for Samsung devices, meaning this device will chomp through any task you throw at it with ease – without draining your battery too quickly.
The S23+ provides a great balance between price and performance, you can save some money while still retaining all of the great features and power. The main camera takes a hit, but the performance of the 50MP sensor still trades blows with the best on the market.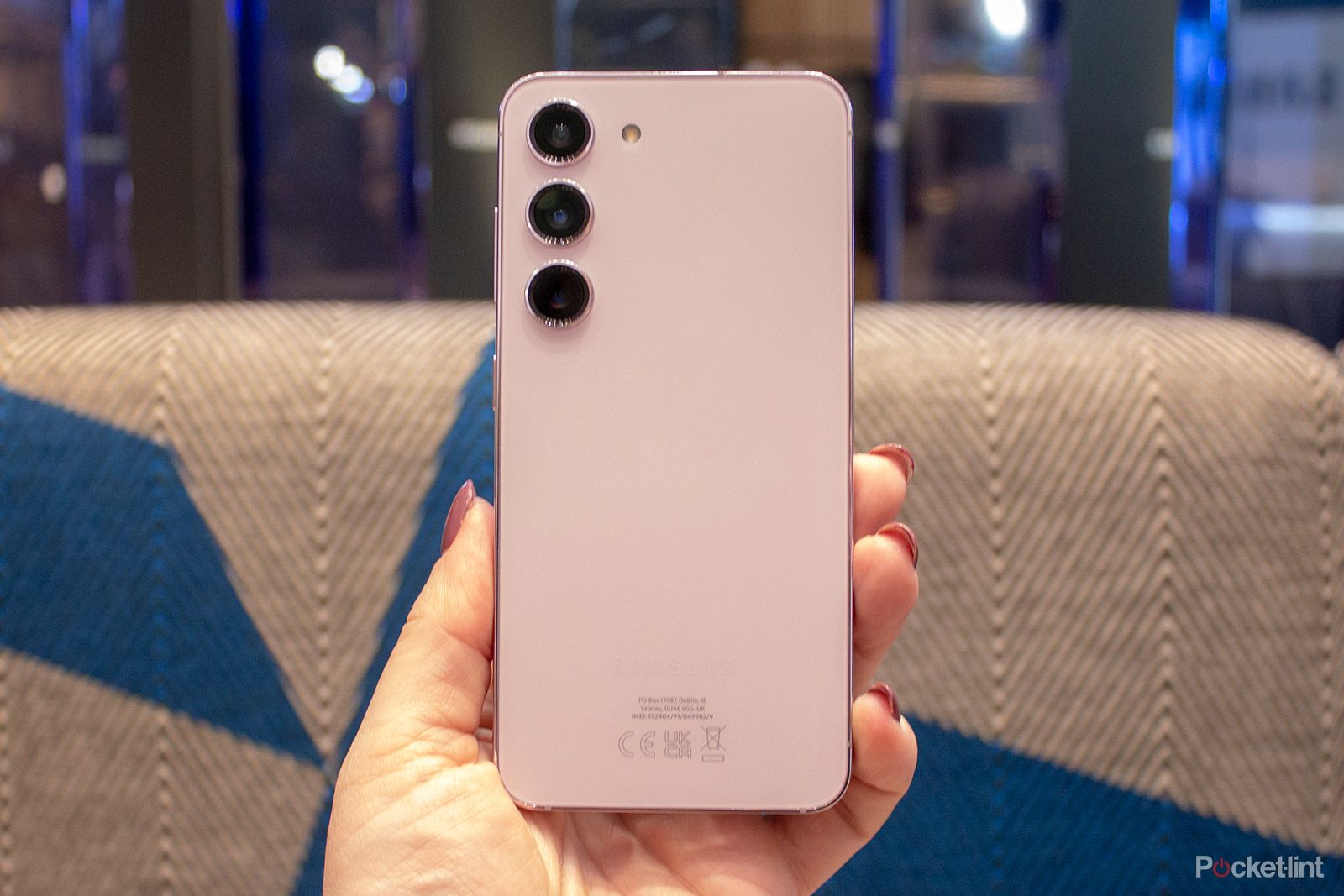 Samsung Galaxy S23
3. Best compact Samsung phone
$699 $799 Save $100
All of the power and features with a much more pocketable design. This is one of our favourite options, simply because it's smaller.
Pros
Pocket-friendly design
Solid battery life
Excellent performance
Cons
Not a massive change from last year's model
No LTPO tech
The standard Galaxy S23 is essentially the same phone as the S23+, it's just smaller and, as a result, has a smaller battery pack, too. If you want something that'll comfortably fit in your pocket, without sacrificing any features or performance, this is the phone for the job.
This is one of our favourite options, simply because of its size. It's much less cumbersome to live and travel with, but its flagship processor and top-tier camera system leave us wanting very little.
The 3900 mAh battery may be off-putting to some, but this device has a smaller screen to power and combined with the super-efficient Snapdragon 8 Gen 2 processor, that means it should easily see you through the day.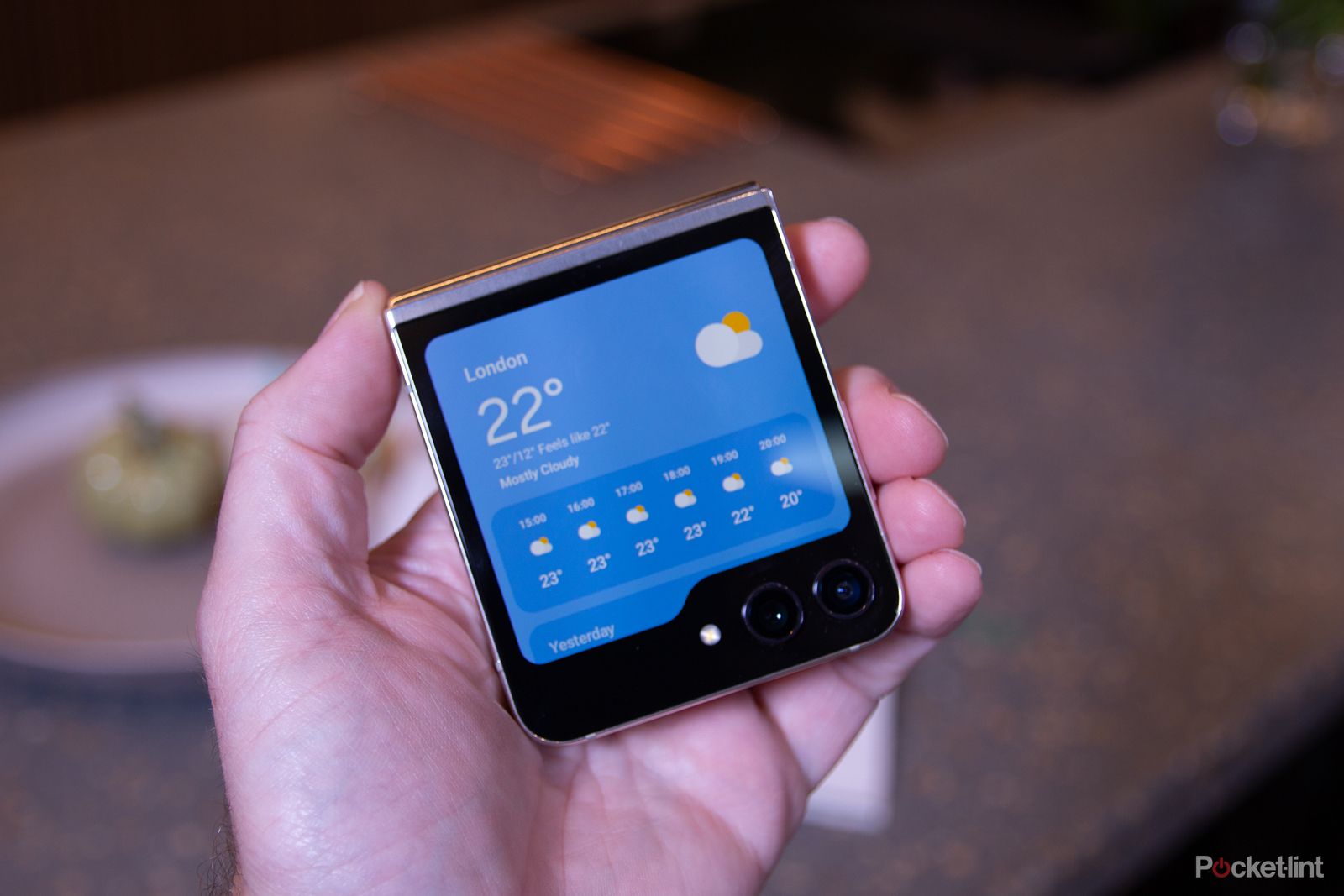 Samsung Galaxy Z Flip 5
4. Best Samsung flip phone
$700 $1000 Save $300
The Z Flip 5 adds a larger outer display and more processing proper to what was already the world's favourite flip phone.
Pros
Larger outer display
Faster and more efficient processor
Attractive and compact design
Cons
Charging could be faster
No telephoto camera
The latest flip phone from Samsung doesn't change things up too drastically, but that's not a bad thing. It retains most of the design aspects that we know and love from the Z Flip 4, but it adds a much larger, and more useful, exterior display.
It also bumps the processor up to the Snapdragon 8 Gen 2, which is not only one of the most powerful chips on the market, but it's also much more efficient – which should allow the 3700 mAh battery to last a bit longer.
As with previous generations, the idea is that you have a traditionally sized smartphone when the device is unfolded, and a dinky little square-shaped device when it's not in use. It's super convenient, plus you can hang up a call by snapping the phone shut for a bit of 90s nostalgia, who wouldn't want that?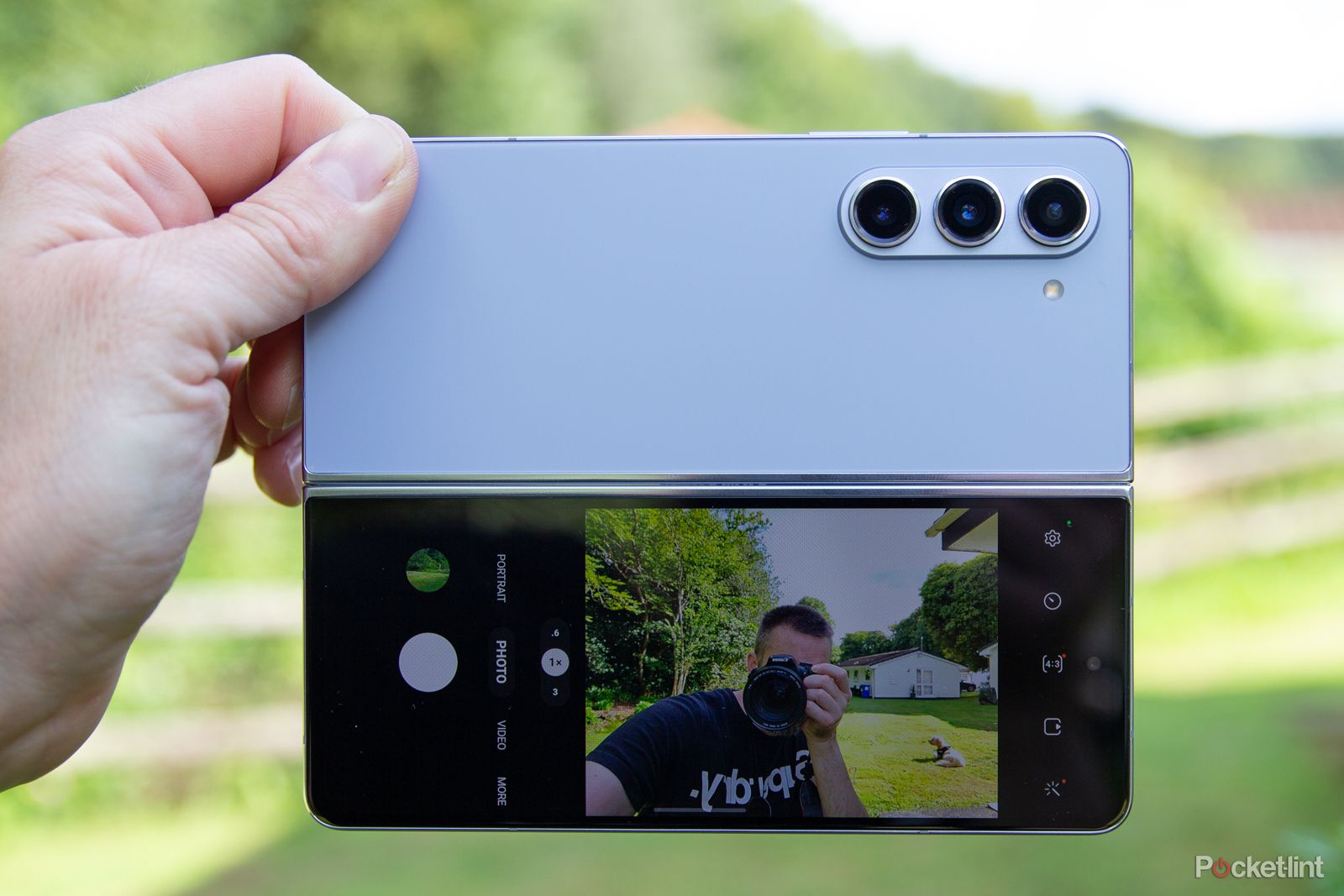 Samsung Galaxy Z Fold 5
5. Best Samsung folding phone
$1400 $1800 Save $400
The Z Fold 5 has a new hinge design that means it finally folds fully flat, it also packs a powerful new processor, which makes it Samsung's most appealing foldable yet.
Pros
Massive folding display
No hinge gap (finally!)
S Pen support
Cons
It's expensive
Not massively different to the Z Fold 4
Continuing the theme set out by the Z Flip 5, Samsung's flagship foldable for 2023 sticks with a similar design to its predecessor, and similar cameras, too. The biggest change is the fact that it now folds fully flat, which makes it feel much slimmer in the pocket, as well as reducing the amount of dust and debris that can find its way to the interior display.
The hinge gap was our biggest gripe with previous generations of Z Fold, so we're extremely pleased with this change. If that's not enough, though, it also benefits from a move to the Qualcomm Snapdragon 8 Gen 2 for Galaxy – the same souped-up chip that features in the mega-powerful Galaxy S23 series.
We think it's one of the most refined foldable phone experiences on the market today. If you're looking for a tablet-style foldable, look no further than the Galaxy Z Fold 5.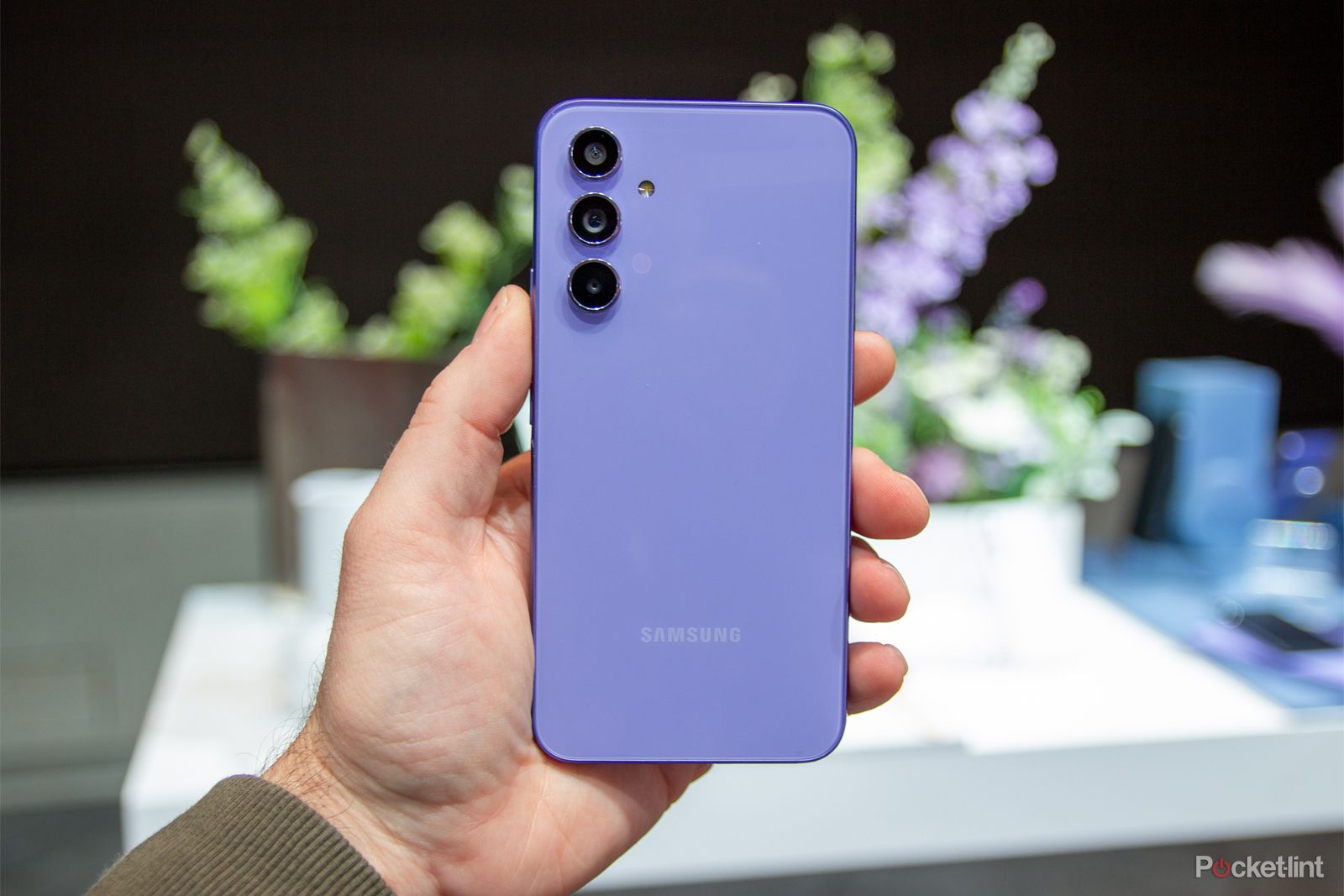 Samsung Galaxy A54 5G
6. Best budget Samsung phone
$375 $450 Save $75
Big on features, low on price. The Samsung Galaxy A54 5G is a fantastic choice that doesn't break the bank.
Pros
Lovely design and 120Hz display
IP67 and MicroSD card slot
Great battery life
Cons
Not the smoothest performance
The Samsung Galaxy A54 5G has a revamped design that's more in line with the S23-series phones, and it looks lovely. It's available in a wide range of colours, too, so it's easy to find one that fits your personal style.
The 120Hz display is vibrant and smooth, while IP67 waterproofing gives great peace of mind. With excellent battery life, plus very decent camera performance in our testing, the value here is without question.
At its price point, however, it is important to note the competition. There are great options to consider from the likes of Redmi and OnePlus that achieve much of the same as the A54 for a lower asking price.
That said, this is the top choice for those who want a modern Samsung experience without the flagship price. And Samsung's approach to software updates is admirable, meaning this should remain a good pick for many years.
Samsung Galaxy lineup: Quick summary
Samsung's phones are split into three distinct categories. Here's a quick breakdown:
The Samsung Galaxy S range is the company's main flagship smartphone range. All of its models have a premium waterproof design, lots of power and the best cameras. Interestingly, the latest S23 Ultra has a built-in S Pen stylus, normally only found on Note devices. That's because the Note series has now been officially discontinued, though it does live on through the current Ultra.
The Samsung Galaxy Z series represents the company's folding smartphones, sitting at the top of the portfolio in terms of price and featuring its latest design innovations. Currently, this consists of the Z Flip and Z Fold phones, which are currently in their fourth generation.
The Samsung Galaxy A is the sub-flagship range, sitting below the S range in terms of price but borrowing several of its design features, including full displays and under-screen fingerprint sensors.
How to choose a Samsung phone
You've taken the first step and decided that Samsung is the right brand for you, which is great as it already narrows down your options. But Samsung has a large number of devices to choose from, so you'll still need to think about a few things to find the right model for your needs.
What can you afford to spend?
While we'd all like to have the fanciest phone available, sometimes that's not realistic, and choosing a phone that fits your budget is crucial. Samsung has a wide range of phones covering all budgets for just a few hundred dollars, up to north of $2000.
Thankfully, Samsung's cheaper options are still excellent smartphones, so you don't have to worry about missing out on too much. Plus, it's always worth considering last year's flagship smartphones, as the prices drop substantially when they're no longer the latest and greatest options.
How important is size?
Size and weight are also well worth considering, it's no good having a top-tier smartphone if it feels like a chore to carry around. Some people will happily forego the latest features in order to have something slim and light in their pocket, others will happily carry a larger and heavier device if it means having an excellent and spacious screen. Have a think about which one of those describes you best, and it may help you narrow down your options.
Do you take lots of pictures?
The biggest differentiator between high-end phones is often the camera tech, which can mean that it's only worth splashing out on the top model if you're a keen mobile photographer.
We love taking photos and videos with our phones, so we get jazzed up about the latest smartphone camera tech, but if you're only taking casual snaps once in a while, you can save a hefty chunk of change.
Other products we considered
When trying to decide what we believe are the best Samsung phones currently available, we spent hours testing and researching. We consider a number of factors when it comes to recommending smartphones, including display clarity, camera quality, battery life and gaming performance, applying the same basic tests when a new device is being considered for inclusion. It's not all judged on our testing, either, as we also try to factor in consumer reviews, brand quality and value.
In all of our roundups, there are also many products we test that don't make the final cut. Since they may be the right fit for some people, however, we've listed them below.