Computers
Best tablets 2023: Expert tested and reviewed
After testing the best tablets on the market, we've compiled our reviews to rank which option is best for your workflow, entertainment, and budget preferences. And while it's certainly true that the Apple iPad looms large over this product category, there's actually still plenty of choice on the market for those who want an Android tablet, or perhaps even something outside those powerhouse ecosystems entirely. For battery, camera, power, and overall performance, here are our top tried and tested tablets you can buy right now, starting with, yes, Apple's iPad Air.
Best tablet: Our top picks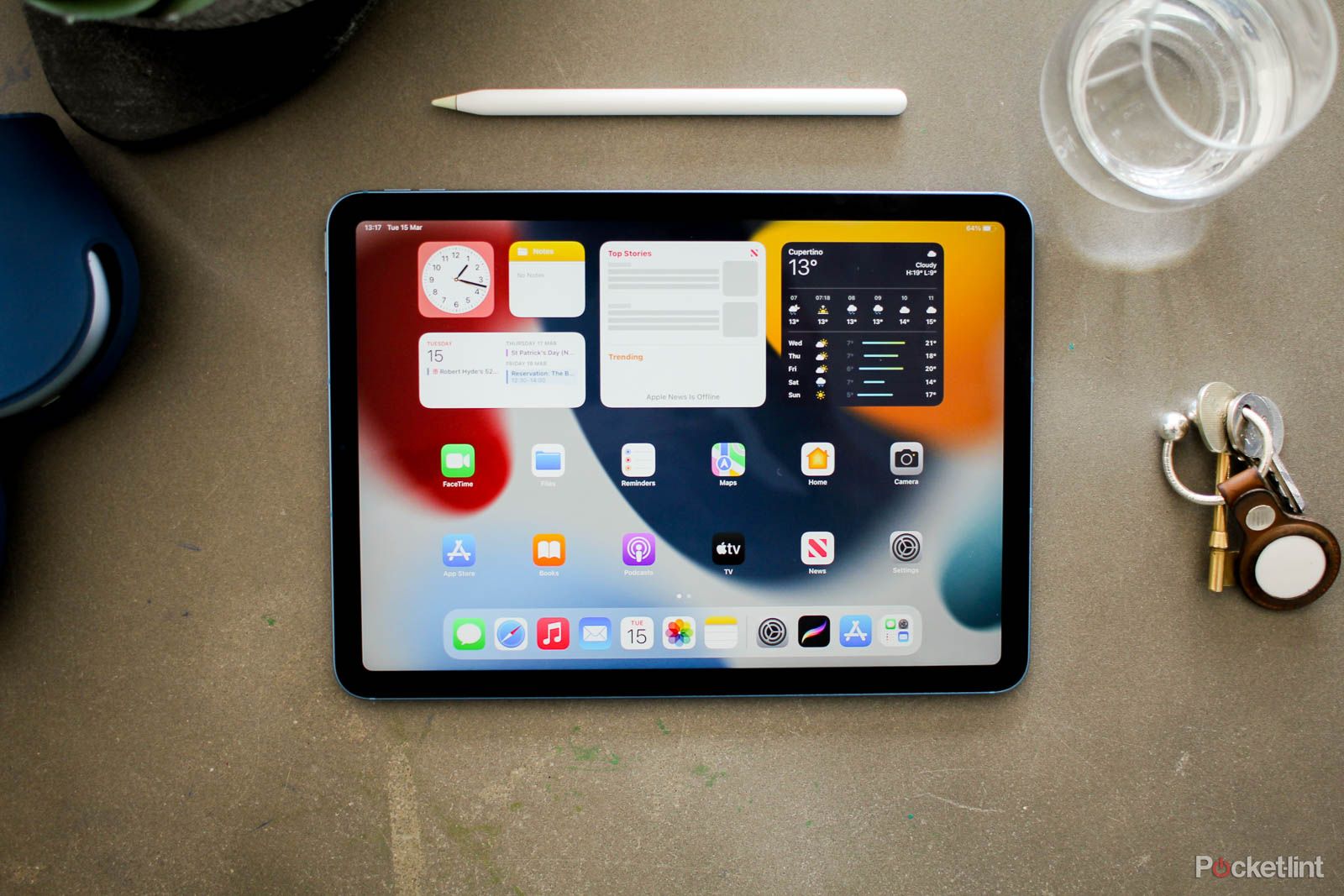 Apple iPad Air (2022)
1. Best tablet overall
Apple's ecosystem at your fingertips
$499 $599 Save $100
The perfect Apple tablet for those who need a bit more power and smart features from their device.
Pros
Super-fast M1 processor
Sleek design
Great accessory compatibility
Cons
Still not cheap
No Face ID
Not the best internal storage options
The fifth-generation iPad Air is an absolute triumph, delivering a superb midpoint between the entry-level iPad and the iPad Pro line, which is another leap forward in terms of performance and price.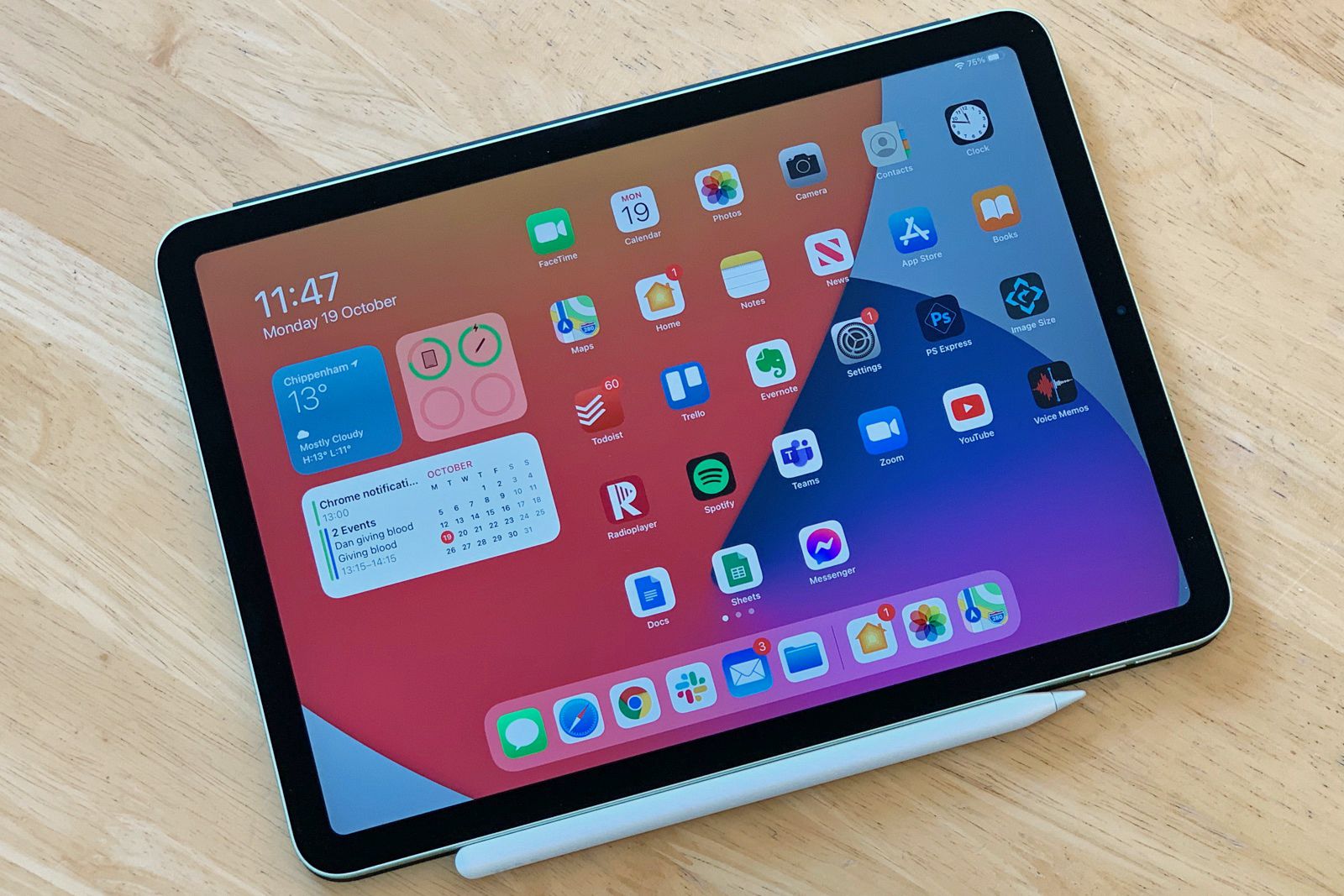 It's not cheap itself, coming with an asking price that puts it in competition with some premium tablets, but we really feel the value for money is excellent. Especially for those who have been considering a jump up from their older tablet (and less so if you're the owner of a 2020 iPad Air), the M1 processor, sleek design and ability to pair it with accessories are all huge wins.
The only downsides here are the lack of Face ID (like its predecessor) and the omission of a 128GB model, which leaves you picking between a 64GB or 256GB version. Other than that, it's tough to really fault the latest iPad Air.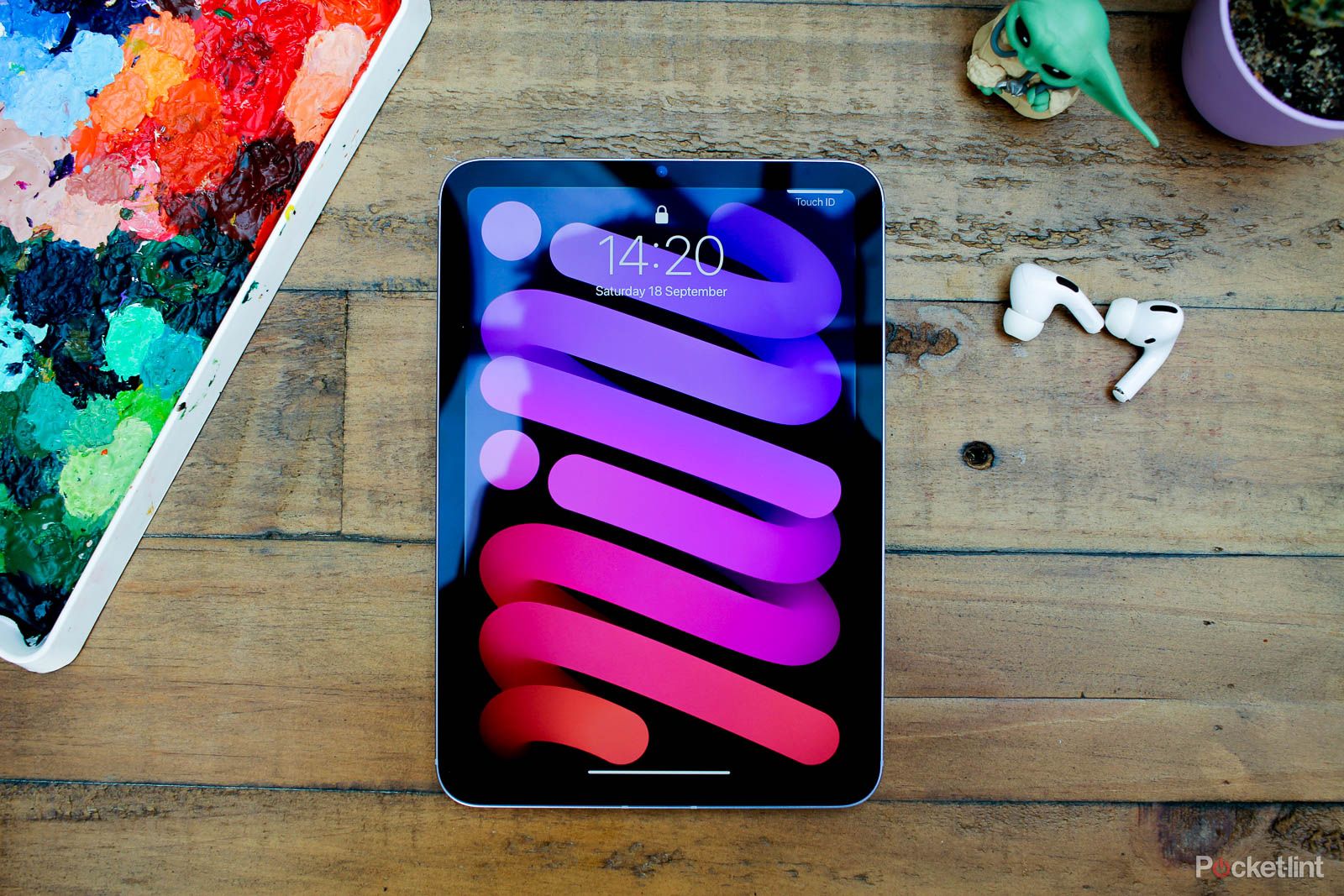 Apple iPad Mini (2021)
2. Best tablet for travel
Portable and light
The Apple iPad mini (2021) is basically a mini version of the iPad Air (2022) – whilst also adding a number of upgrades when it comes to hardware, including processor and front camera. Fantastic for portability, it totes a small yet capable form factor.
Pros
Simply beautiful design
Great display
Superb specs
Cons
No longer as affordable
Misses out on some premium features
The Apple iPad mini finally has a new design, and it's a real triumph. Not only is it now slimmer and lighter than its predecessor, but it also manages to provide a bigger display size, thanks to a change in the bezel's shape.
A much more powerful option than other small tablets, the iPad mini is once again an attractive, compact option that's good for watching movies, playing games, and reading or writing on the go. These elements are true of every iPad, of course, but the fact you can do it all one-handed and then store this away much more easily is a real boon.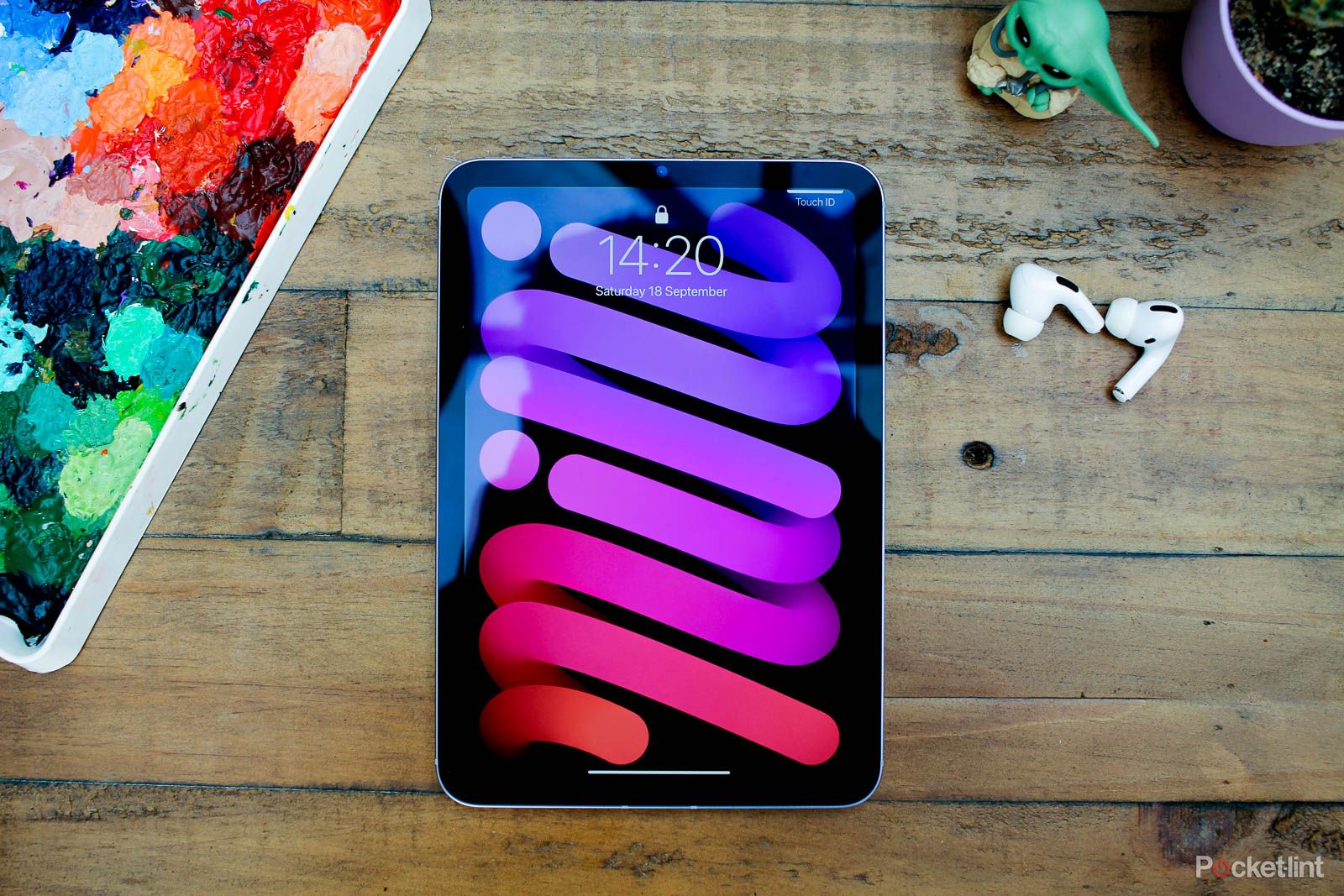 It's not quite able to replace your laptop, due to the fact the Smart Connector is saved for bigger models, but things like Apple Pencil (2nd Generation) support help this remain an extremely versatile slate. Our only true gripe, then, is that it bypasses Apple's more premium features, such as Face ID, MagSafe charging and ProMotion refresh rates.
However, even with those omissions and a fairly lofty price tag, this is still an absolute joy to use – so good, in fact, it commands its own space in the tablet market.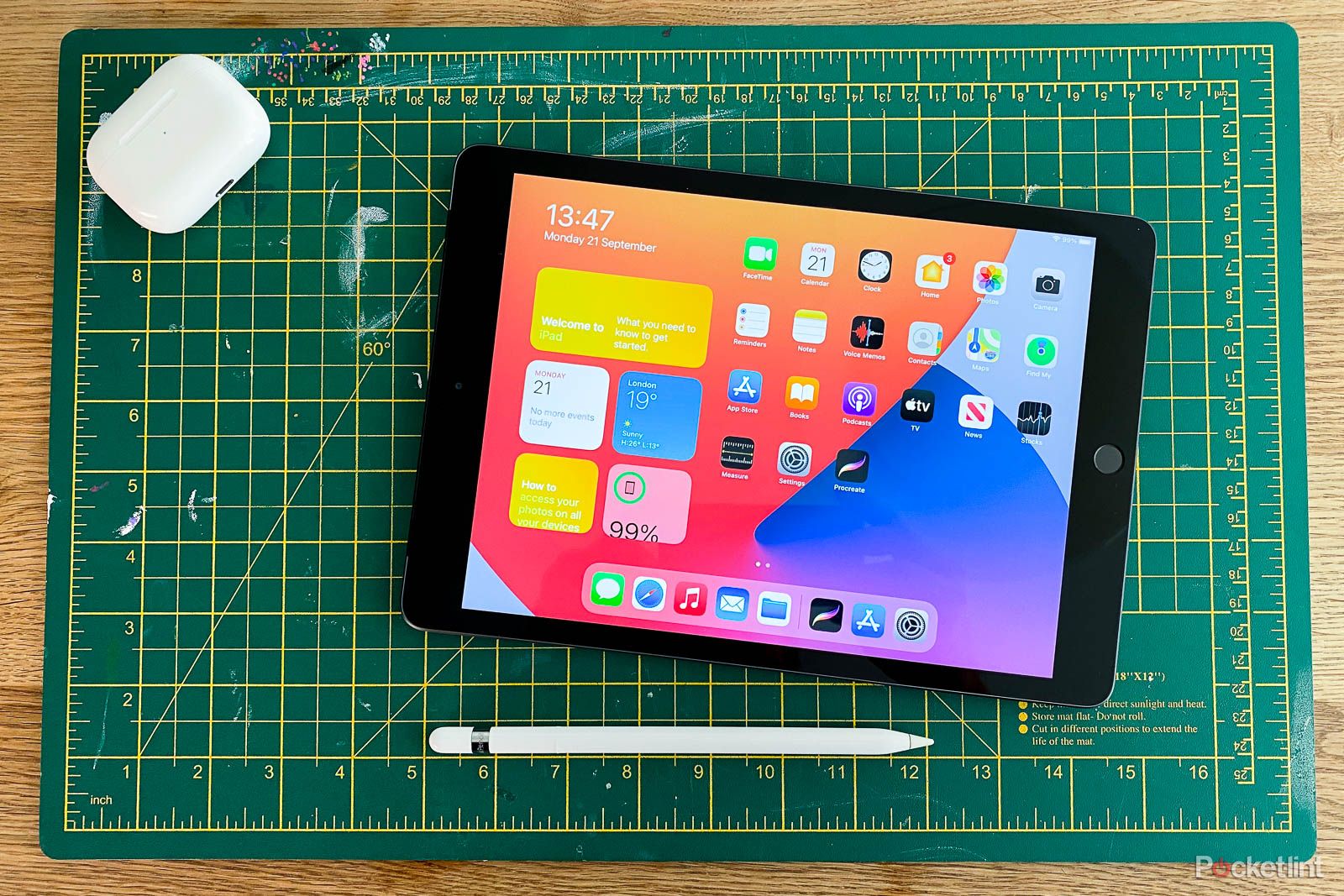 Apple iPad (2022)
3. Best premium tablet
Apple's new tablet standard
$399 $449 Save $50
If the iPad Air is an iPad Pro 'Lite', the 10th generation iPad from 2022 is the iPad Air 'Lite'. It offers even bezels, different colour options and plenty of versatility.
Pros
Great design upgrade and solid performance
Long battery life
TouchID and logical front camera position
Cons
No support for the 2nd gen Apple Pencil
No Stage Manager support
Base storage is still only 64GB
As if its iPad range wasn't already varied and complex enough, Apple introduced a new iPad for 2022. The 10th generation iPad offers the even-bezelled design first seen in the iPad Pro and iPad Air, but – again – at slightly cheaper price, but a price which is still considerably more than the 9th generation version with chunky bezels that came before it.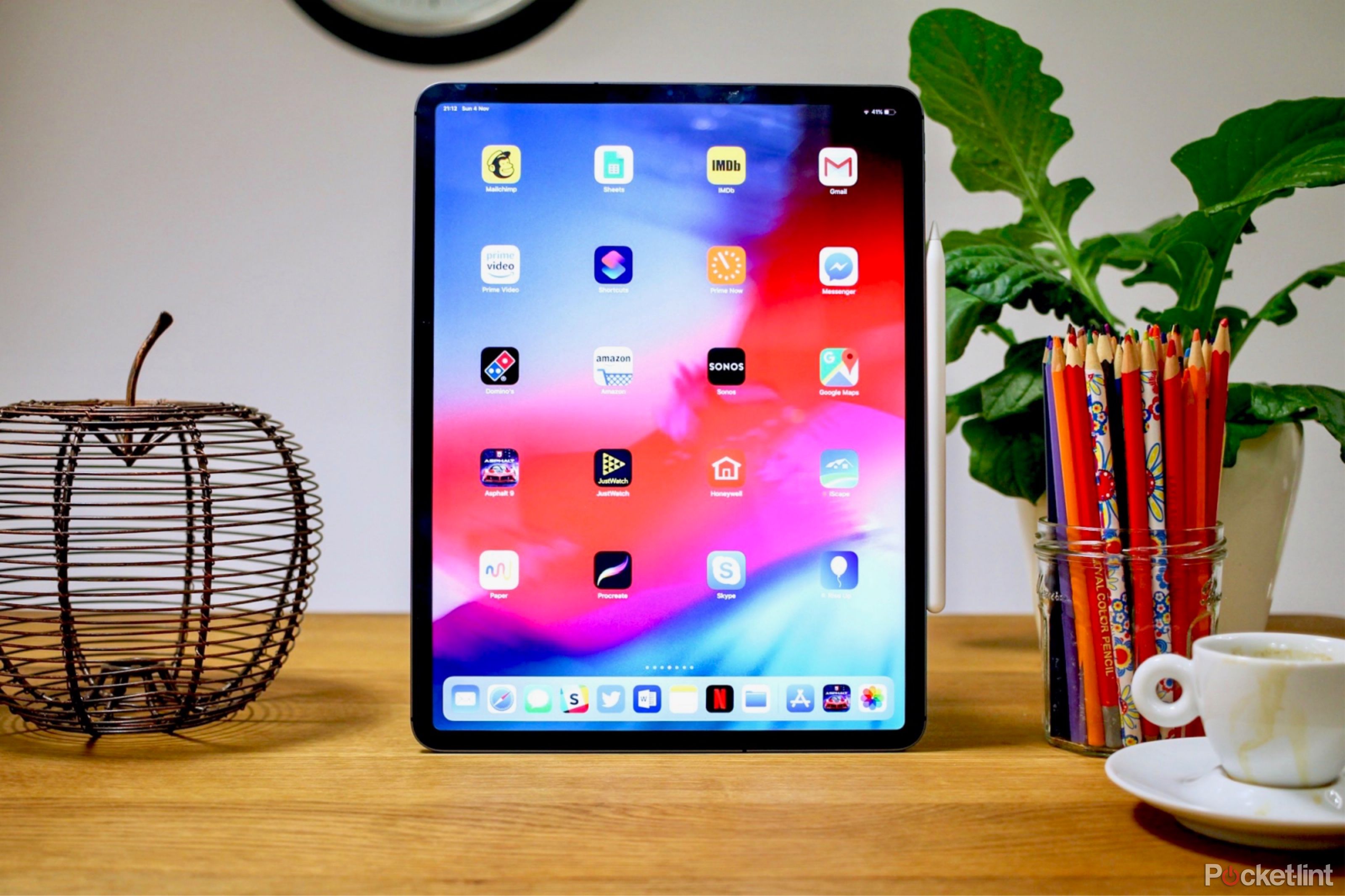 Still, despite being in this weird middle ground between entry level and iPad Air, it offers a great all-round experience. It has a great display, coupled with long battery life and a more modern design. It could do with more storage at the base level, and we'd love to see support for the second-generation Apple Pencil, but otherwise, it's a strong and capable, fully-featured iPad.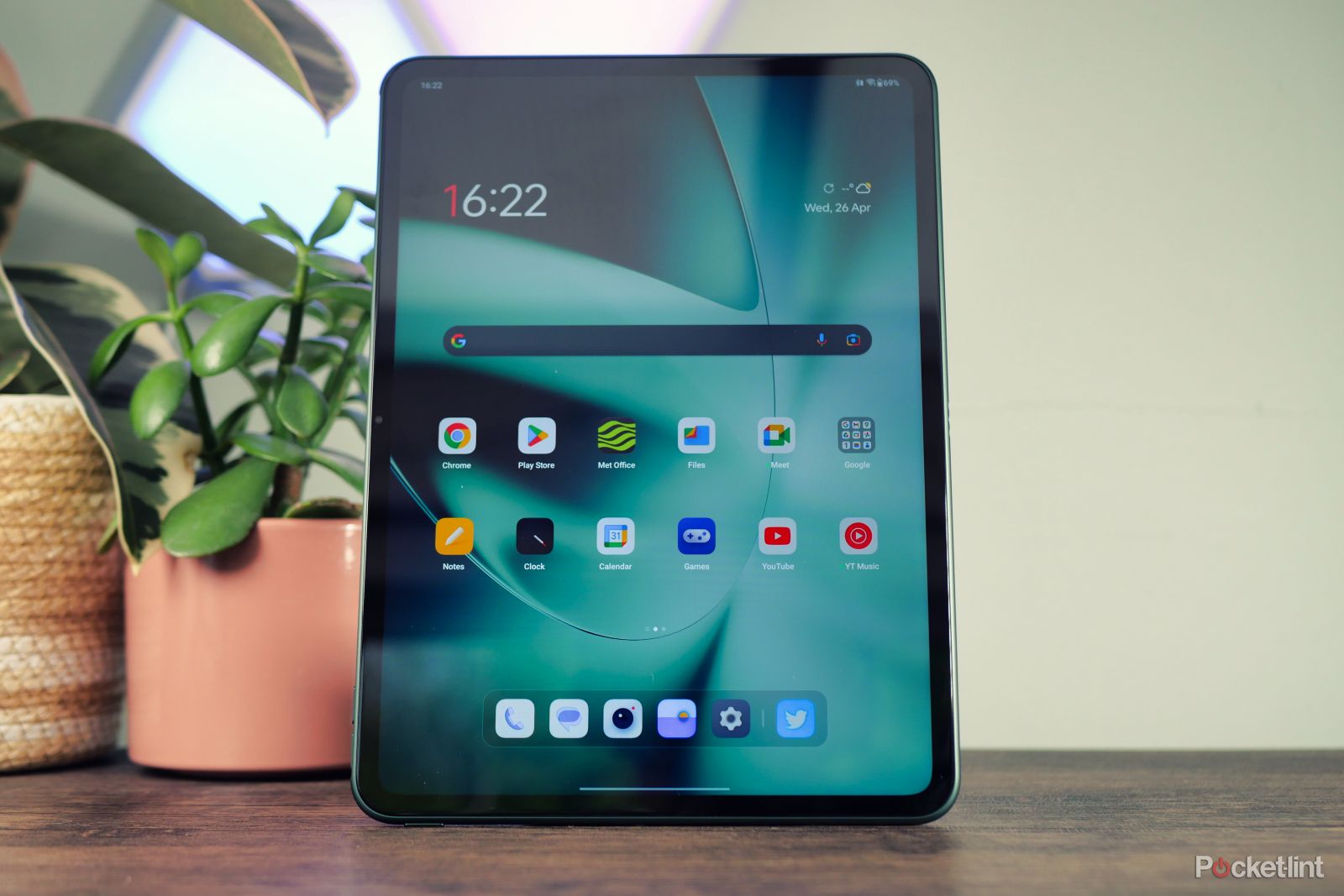 OnePlus Pad
4. Best Android tablet
If you want to get away from Apple's ecosystem
The OnePlus Pad is the first tablet from OnePlus, and it's an impressive debut. In fact, it's probably the best Android tablet on the market right now.
Pros
Excellent 144Hz display
Quad speakers with Dolby Atmos support
Great battery life and strong performance
Cons
Get expensive if you add accessories
No charger included (at least in the UK)
The first OnePlus tablet has arrived and it's certainly impressive. With a lovely and fast 144Hz IPS display, a new 7:5 aspect ratio, and some cracking speakers to back it up, the OnePlus Pad is a delight for content consumption.
It's fairly powerful, too, thanks to the MediaTek Dimensity 9000 chipset inside. This means it'll multitask without breaking a sweat, and it'll handle a bit of gaming too – though not quite as well as some of our top gaming phones.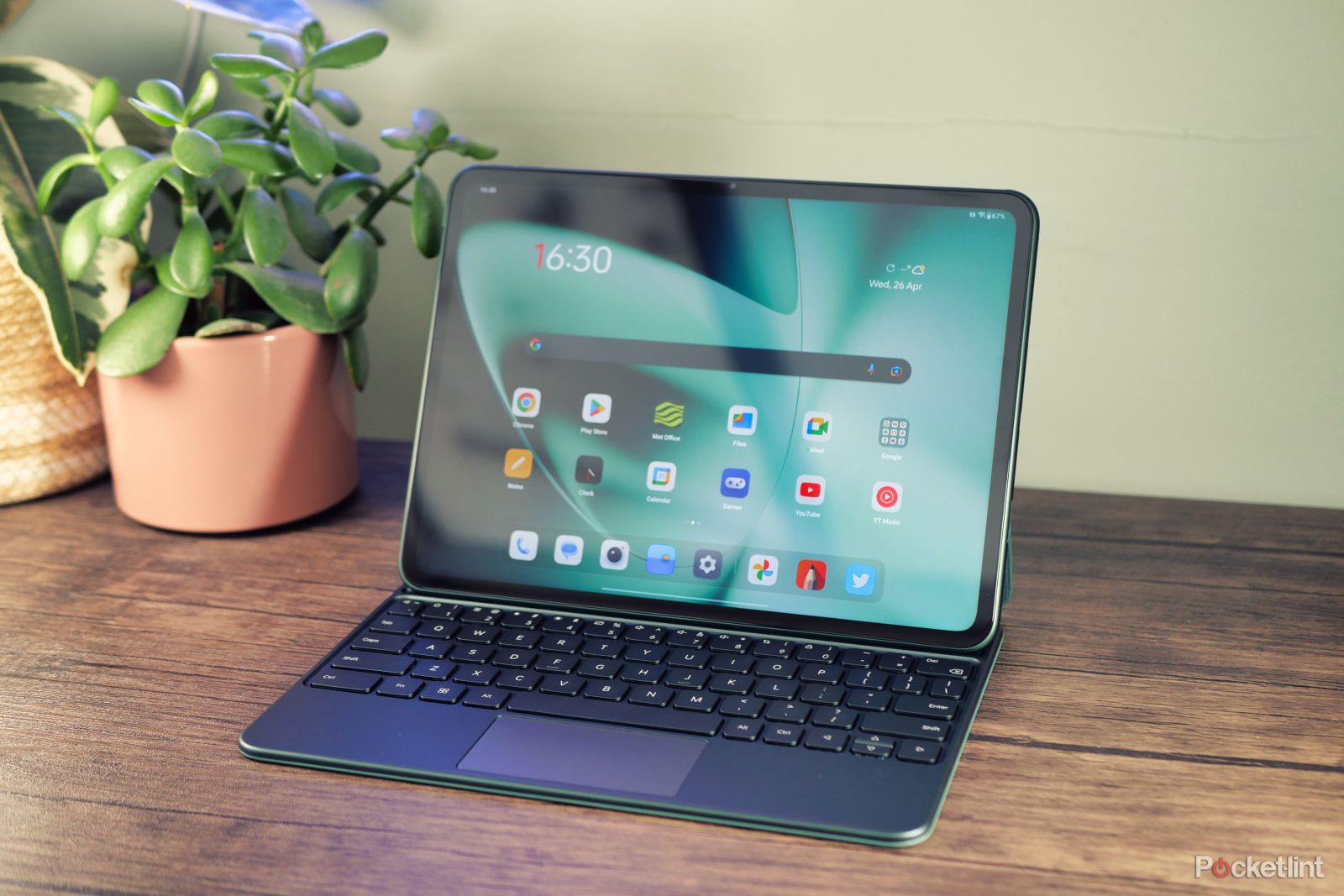 Source: Pocket-Lint 
If you've got a bit of a creative side, adding the Stylo pencil makes the OnePlus Pad a great tool for doodling. Plus, if you need to get work done, you can add the keyboard case and get typing away with ease. Its combination of reasonable pricing, great performance, solid battery life and excellent accessories make it one of the best Android tablets on the market today.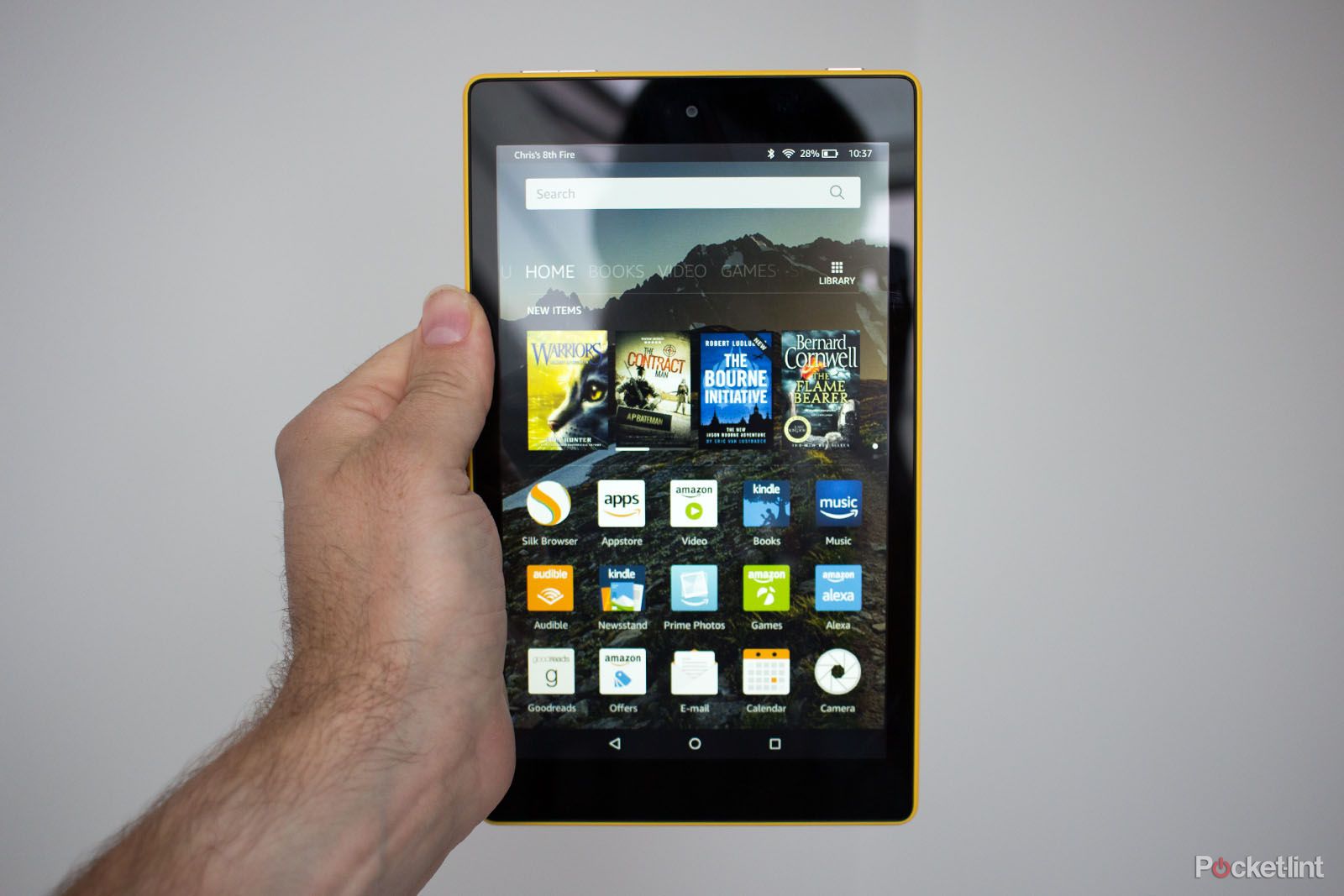 Amazon Fire HD 8
5. Best budget tablet
Entertainment features for less
The small, budget-friendly tablet from Amazon is unmatched at its price point, offering convenient access to lots of content.
Pros
Handy size
Supreme value
Ideal for Prime Video
Cons
Not the best build quality
Won't be great for productivity
The Fire HD 8 sits in a sweet spot between Amazon's value-pick Fire 7 and the larger Fire HD 10.
While the performance and features of the Fire HD 8 excel past those of the Fire 7, it also manages to outlast the Fire HD 10, making it a slightly more enticing proposition for those who want to travel with it.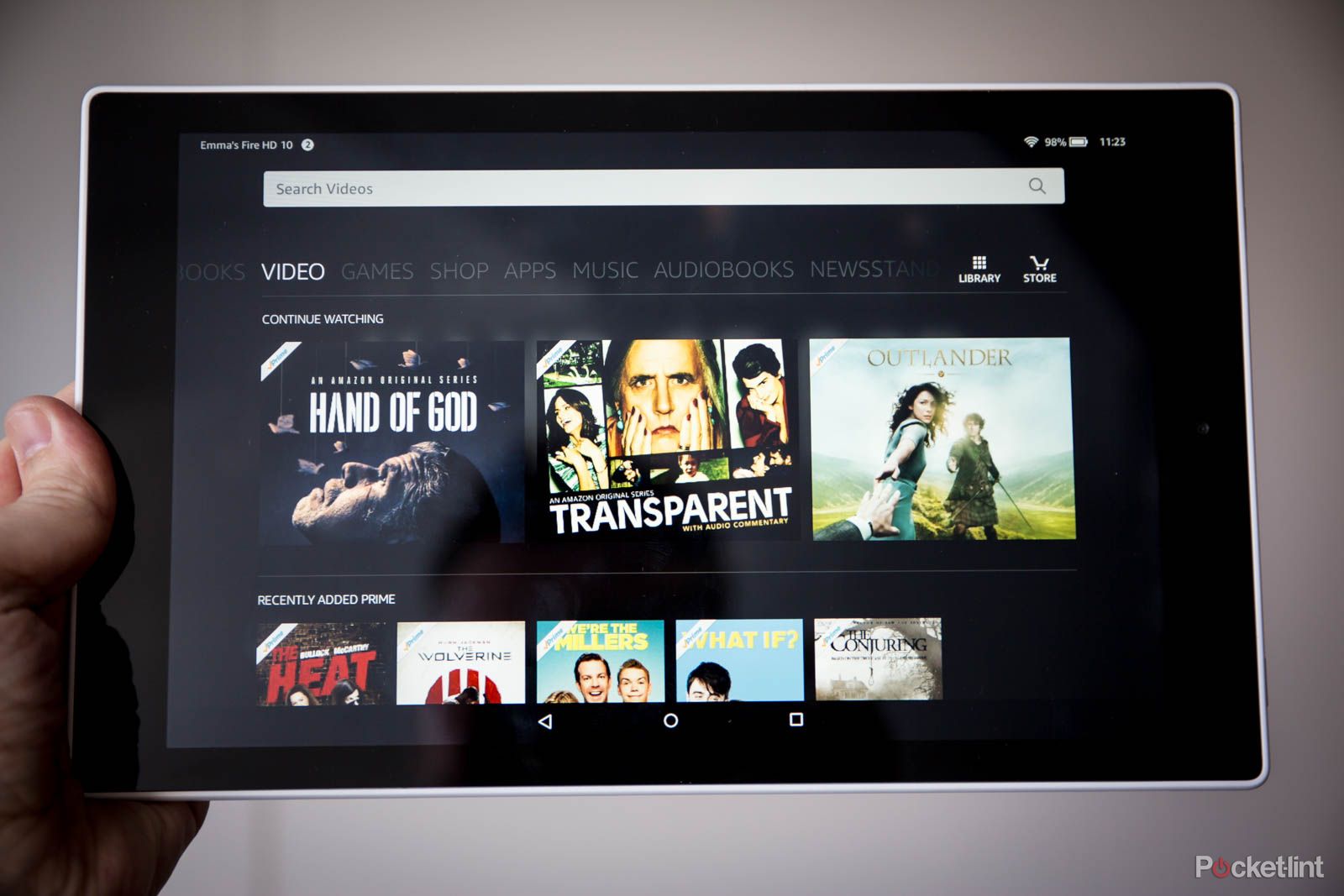 The Fire HD 8 positions itself well for entertainment, especially for those who are Prime members, where the value for money cannot be disputed. Whether you're a globetrotter, looking for a travel tablet, or just something to entertain your kids, the Fire HD 8 is well worth considering. At this price point, there's very little else that comes close.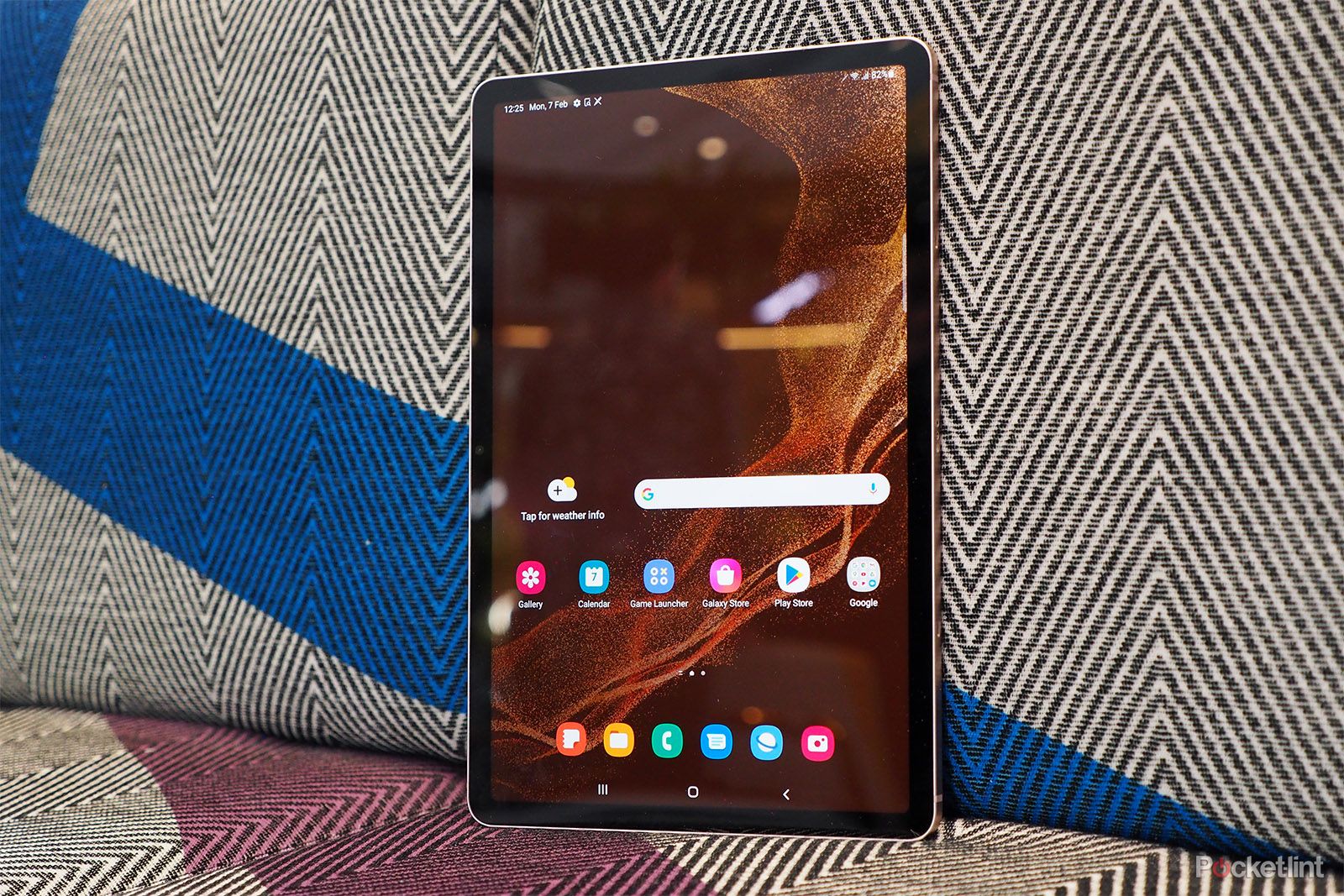 Samsung Galaxy Tab S8
6. Best Samsung tablet
A Samsung staple, even over the S9
For Android fans who want a beautiful design paired with uncompromising power, the Tab S8 is an outstanding choice.
Pros
Premium performance power
S Pen is included
Can be a laptop alternative
Cons
Lacks OLED panel of Tab S8 Plus/Ultra
Not a huge leap from predecessor
If you're in the market for a premium Android tablet, Samsung's standard model is always a good place to start. We haven't been able to test the latest entry-level model in the Tab S9, but the Tab S8 is still worth considering.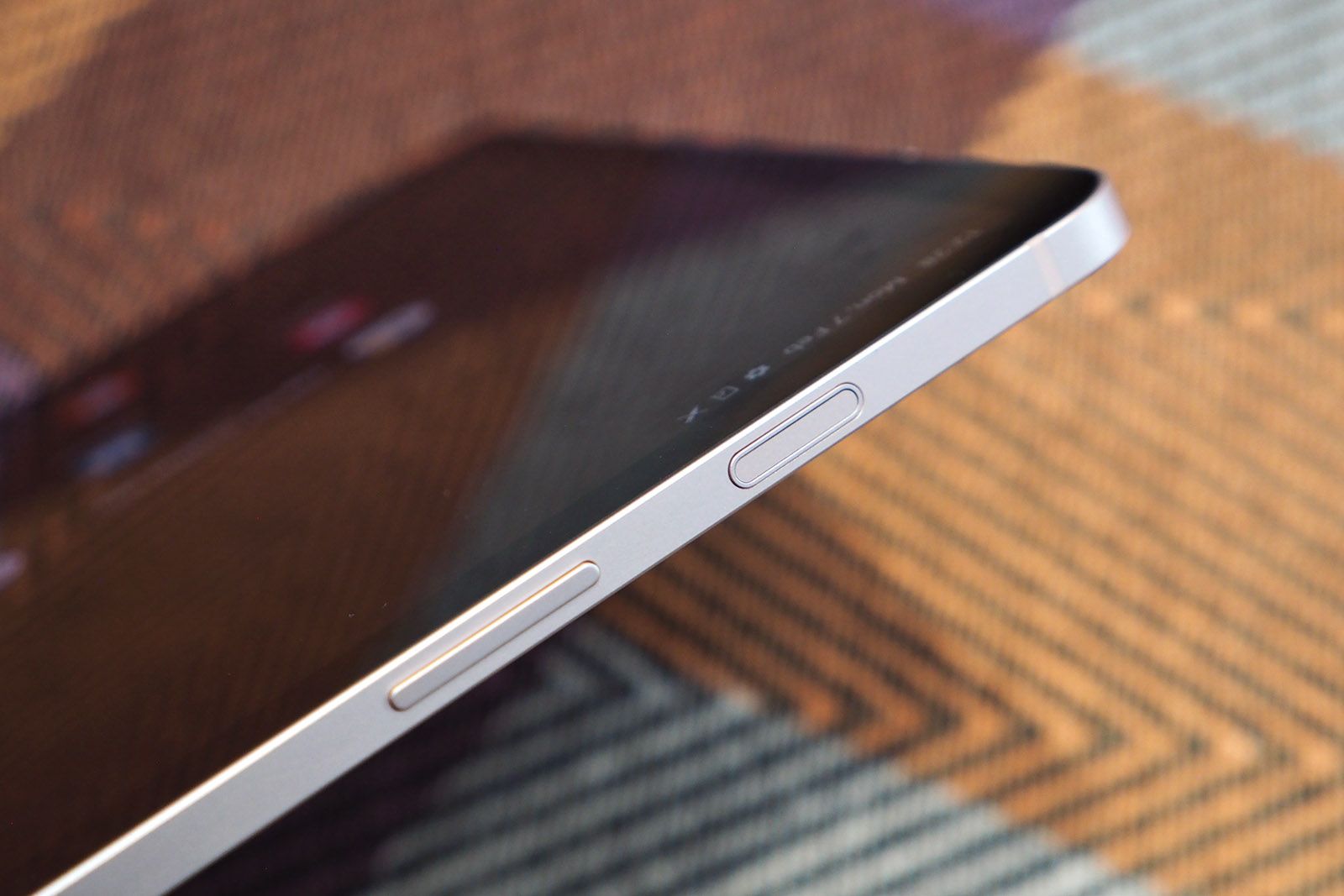 We wouldn't say it represents the very best value for money, with few significant leaps forward from the Tab S7 that was released back in 2020, but, to its credit, it does actually tick a few boxes that others struggle to. Namely, this is one of the very few Android tablets with a design that rivals the iPad and pairs it with top-end power.
The newer Tab S9 now features an AMOLED display will certainly appeal to some over the Tab S8, but there's also a price increase that comes with the new display tech. Until we can test the Tab S9, we're going to stick with the standard Tab S8 as the pick for an Android tablet.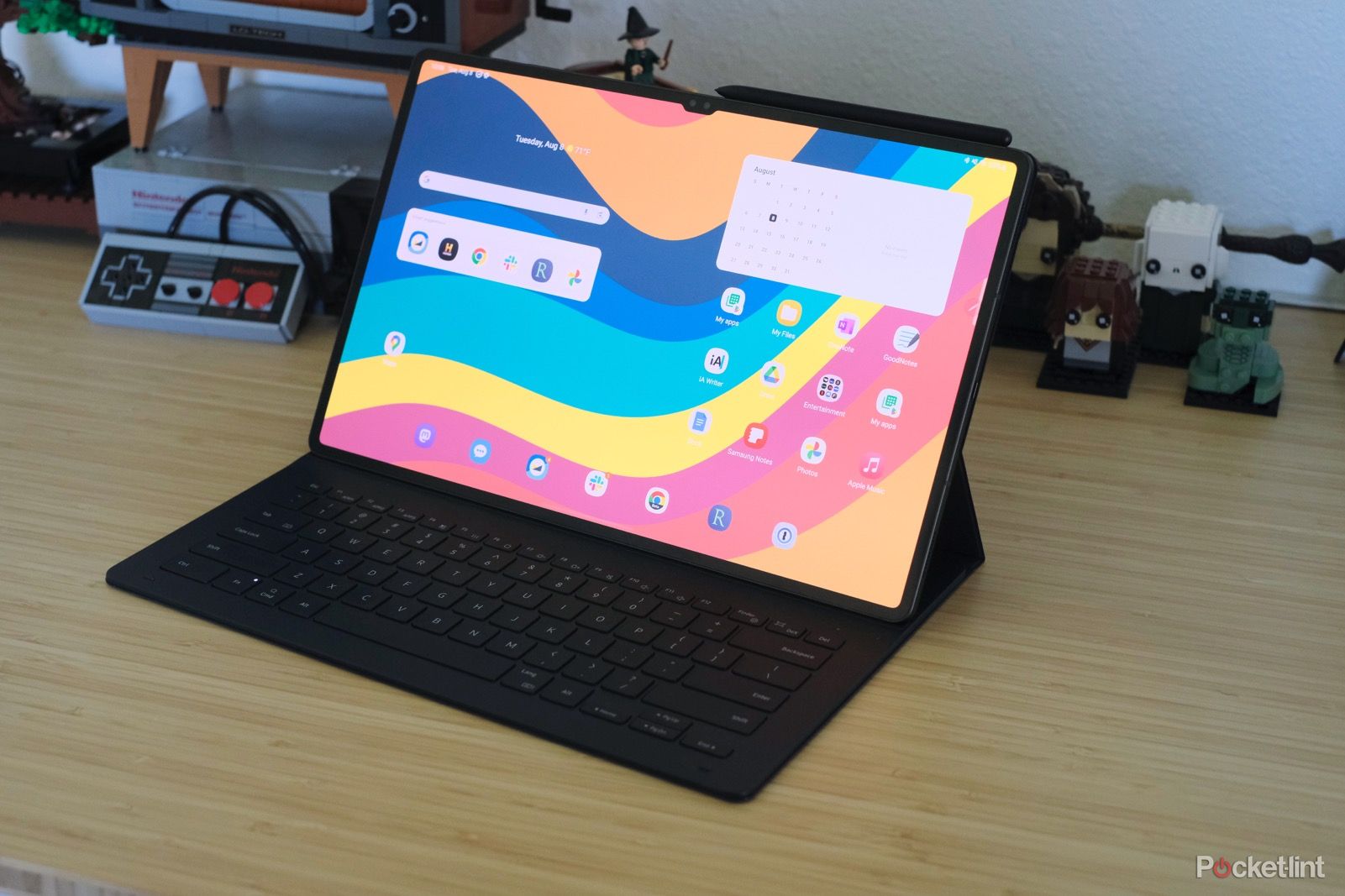 Samsung Galaxy Tab S9 Ultra
7. Best ultra-sized tablet
Bigger, better display
The Tab S9 Ultra is a massive tablet from Samsung that has the power, speed and display to compete with most 2-in-1 laptops.
Pros
Large, bright, vivid display
S-Pen included in the box
Solid performance, long battery life
Cons
It's too big for use without a case
It's pricey
Android apps still aren't optimized for tablets
With the Tab S9 Ultra, Samsung picked up right where it left off with its predecessor. The Ultra is still overbearingly big thanks to its 14.6-inch display. The AMOLED screen itself is perfect for watching movies or your favorite shows, or even jotting down your notes and sketching with the included S Pen.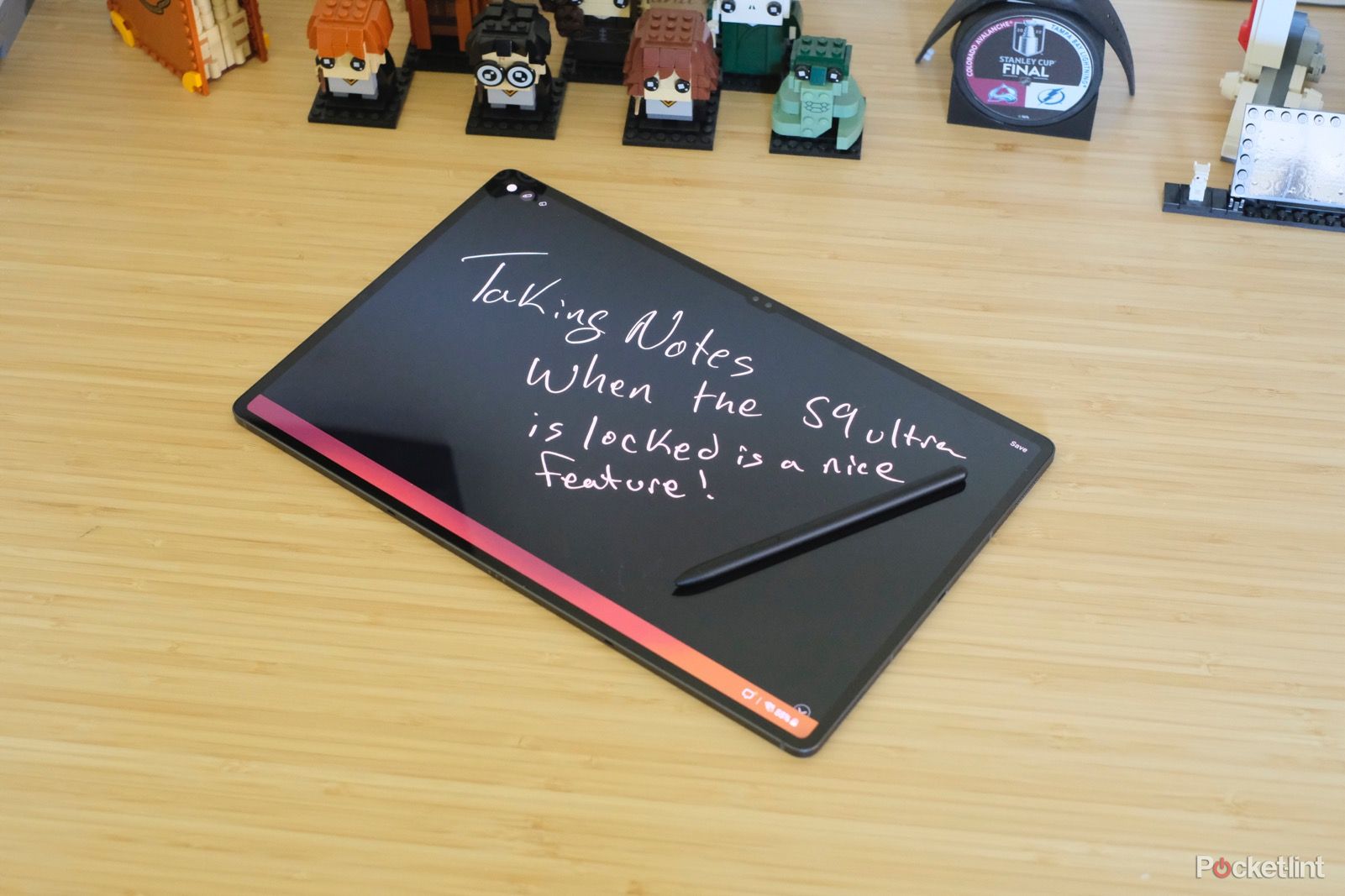 Most impressively, and maybe not really needed at all, is the fact that Samsung made the Tab S9 Ultra waterproof. Yes, that means you can take it into the pool and even write on the screen underwater. You know, if that's the kind of thing you've been waiting to use a tablet for.
You're going to want to pick up one of Samsung's official keyboard cases (priced at $200 or $350) to take full advantage of the versatility that the Tab S9 Utlra brings to market by using Samsung's DeX platform that converts the tablet's interface from an Android-first tablet into a laptop-like experience, complete with a desktop for placing shortcuts and files, along with apps that run in windows, instead of taking up the full screen.
The Tab S9 Ultra isn't cheap, especially after you add a keyboard accessory to your cart, but it's definitely big and powerful.
The bottom line: What is the best tablet?
According to our testing, we are the most impressed by the 2022 iPad Air (iPad Air 5th-Gen) due to its ability to deliver great, crystal clear performance without compromising a lightweight form-factor that can also function as a 2-in-1 laptop with the appropriate keyboard accessory.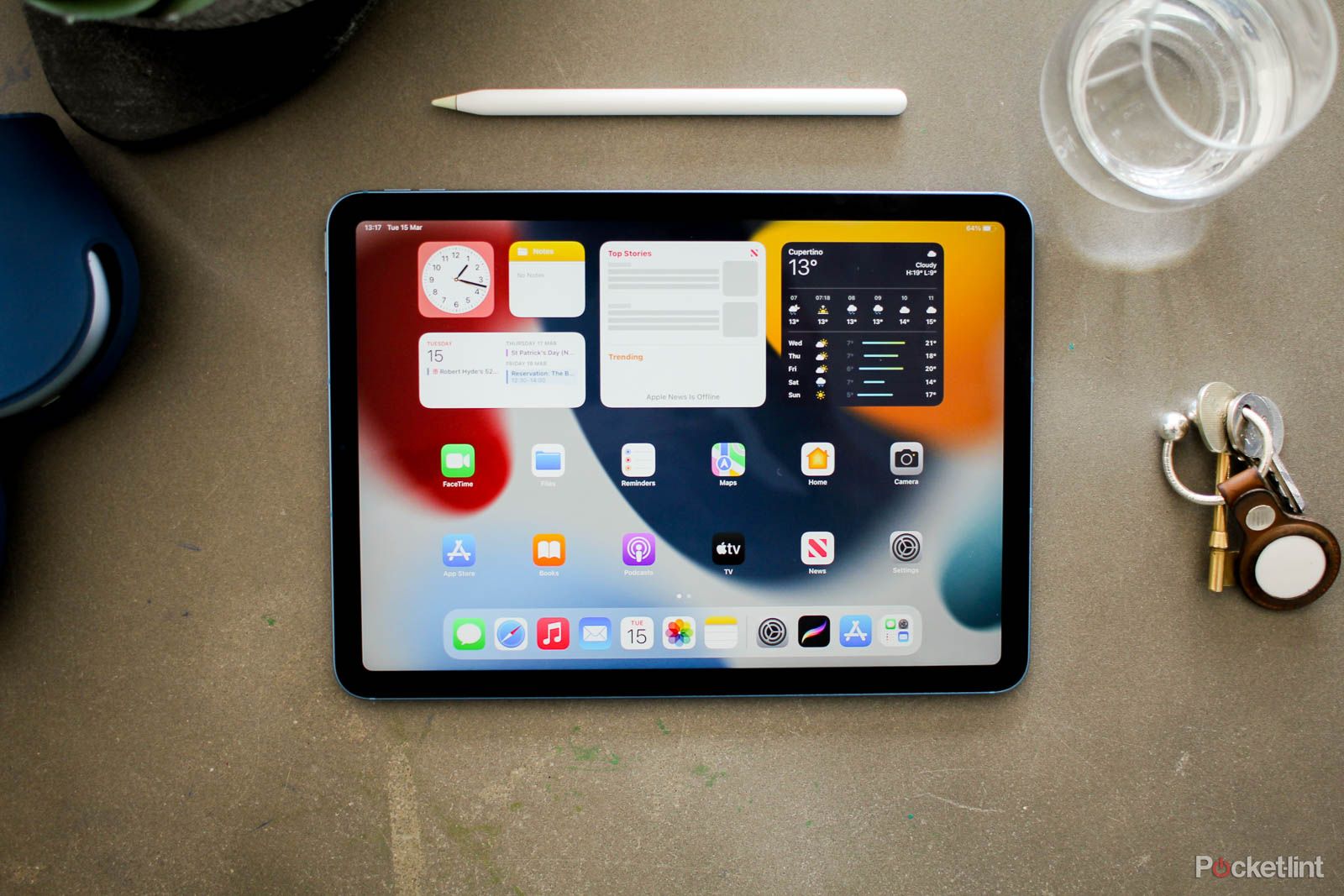 Apple iPad Air (2022)
Editor's Choice
Apple's ecosystem at your fingertips
$495 $600 Save $105
The perfect Apple tablet for those who need a bit more power and smart features from their device.
How should I choose a tablet that's best for me?
The range of tablets is very wide, from affordable budget models to deluxe, high-end devices. They have much in common (they're a slab of glass or just occasionally plastic) and lots of differences (build quality, operating system, compatibility with a stylus or keyboard). Here are some of the questions you should be asking before you cough up your cash:
What size screen should your tablet have?
Bigger screens mean a higher price. Do you want it primarily as an ebook reader, say, in which case a seven-inch model might do? But if you want to watch movies on it, or value the benefits of a big screen for everything from creative apps to games, then you'll be looking for a 10-inch display or bigger. Apple's iPad has a 10.2-inch screen, the iPad Air is 10.9 inches and the iPad Pro comes in two screen sizes, 11-inch and 12.9-inch. Amazon's tablets range from seven inches to 10.1 inches. Microsoft's Surface tablets stretch from 10.5 inches to 13 inches.
How many apps can a tablet have?
This is down to the operating system. Surface tablets have access to most or all the Windows 10 applications, Apple's iPads use Apple's iPadOS and run more than a million apps, while Google's Android tablets have even more, though not all are optimized for the larger screen of a tablet instead of a smaller phone display. The fourth operating system is Amazon's Fire OS. This is essentially Android but heavily curtailed so that a much smaller number of apps work. That's because Amazon tests everything before allowing it into the Fire OS setup, but all the main apps are there. Finally, there's Huawei's system which is also a version of Android. Because the Chinese manufacturer is only allowed to use open-source Android, it doesn't have access to Google's services such as Google Maps, Play Store and Gmail. There are strong alternatives to most of the main apps and many big-name apps appear in Huawei's App Gallery, the alternative to the Play Store. But there are still popular apps that are missing.
Do you need the tablet to work with advanced styluses?
If you like drawing on your tablet, in art apps, or enjoy writing notes with a stylus, note that not all tablets have special versions. Any tablet will work with a stylus that has a sort of squidgy nib, but if you want something that's more like an actual pen or pencil on paper, some tablets have their own solutions. All current Apple iPad models work with the excellent Apple Pencil (there are two versions, one works with the iPad and iPad mini, the other with the iPad Air and iPad Pro). Microsoft's Surface series has its own stylus, as do some Samsung and Huawei tablets.
Can you connect your table to a keyboard and if so, how much will it cost?
Many tablets have keyboard accessories, which connect wirelessly by Bluetooth or by special hardwired connectors, such as the Smart Connector on the iPad Pro, for instance. Microsoft has the Type Cover which protects the display and works as an effective keyboard. The advantage of a keyboard or keyboard cover is that it turns the tablet into a decent laptop substitute. The disadvantage is that in almost every case they are optional accessories and can be expensive (the Magic Keyboard for the 12.9-inch iPad Pro is magnificent, but it costs £349).
What's a good camera on a tablet?
Let's be clear – if you're buying a tablet to get a camera, you're doing it wrong. Tablets are ergonomically completely unsuited to being a useful camera apart from one feature – the large display makes for a great place to frame your shots. Even so, few tablets have outstanding cameras, and the photographic aspects probably shouldn't be your priority in buying the tablet.
How much should you spend on a tablet?
How much have you got? No, seriously, the range of prices is vast, from a sub-$100 tag for the Amazon Fire HD 8 Tablet to creeping into the $1,000s range for the latest iPad Pro or Samsung tab with maximum storage. You'll likely want to spend somewhere in between. Amazon's tablets are sold practically at cost and lack the exquisite build quality of the iPad range. Mind you, low price and high value aren't always the same thing.