Computers
Everything we know about the upcoming VR headset
Key Takeaways
Pico is rumoured to be developing three new headsets, the Pico 5, Pico 5 Pro, and Pico 5 Pro Max, with impressive specifications and features.
The Pico 5 is expected to be released in April 2024 and be priced similarly to the Meta Quest 3.
The Pico 5 will have new controllers, second-generation pancake lenses, and a resolution of 2560×2560 per eye, potentially offering the best visuals on a standalone headset so far.
We've only just seen the launch of the Meta Quest 3, but it already looks like competition is heating up in the standalone VR/MR market. Teasers and leaks from Pico show that the rival brand has some exciting stuff in the works.
Of course, these are mostly just rumours at this stage, so take this information with a grain of salt, but there certainly seems to be something cooking over at Pico, and early indications suggest it's going to be impressive.
The biggest leak so far has come in the form of a roadmap, which not only tells us about the Pico 5, but also details two additional headsets – the Pico 5 Pro and Pico 5 Pro Max. There's much speculation about the validity of this roadmap, but given that Pico itself has been teasing things like its new controllers, it could very well prove true. Let's take a look at what we can expect.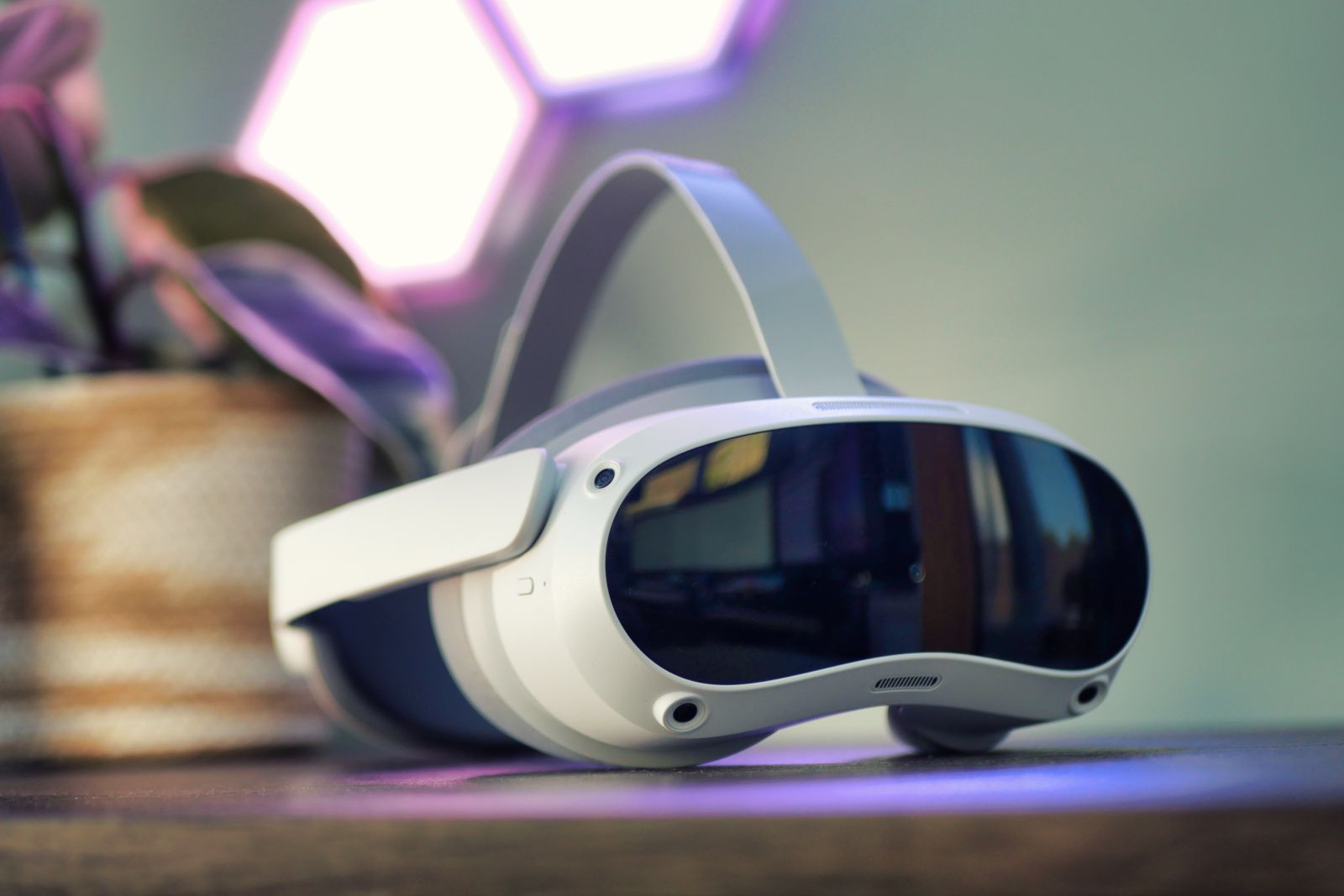 Pico 4
$395 $460 Save $65
Pico 5: Release date and pricing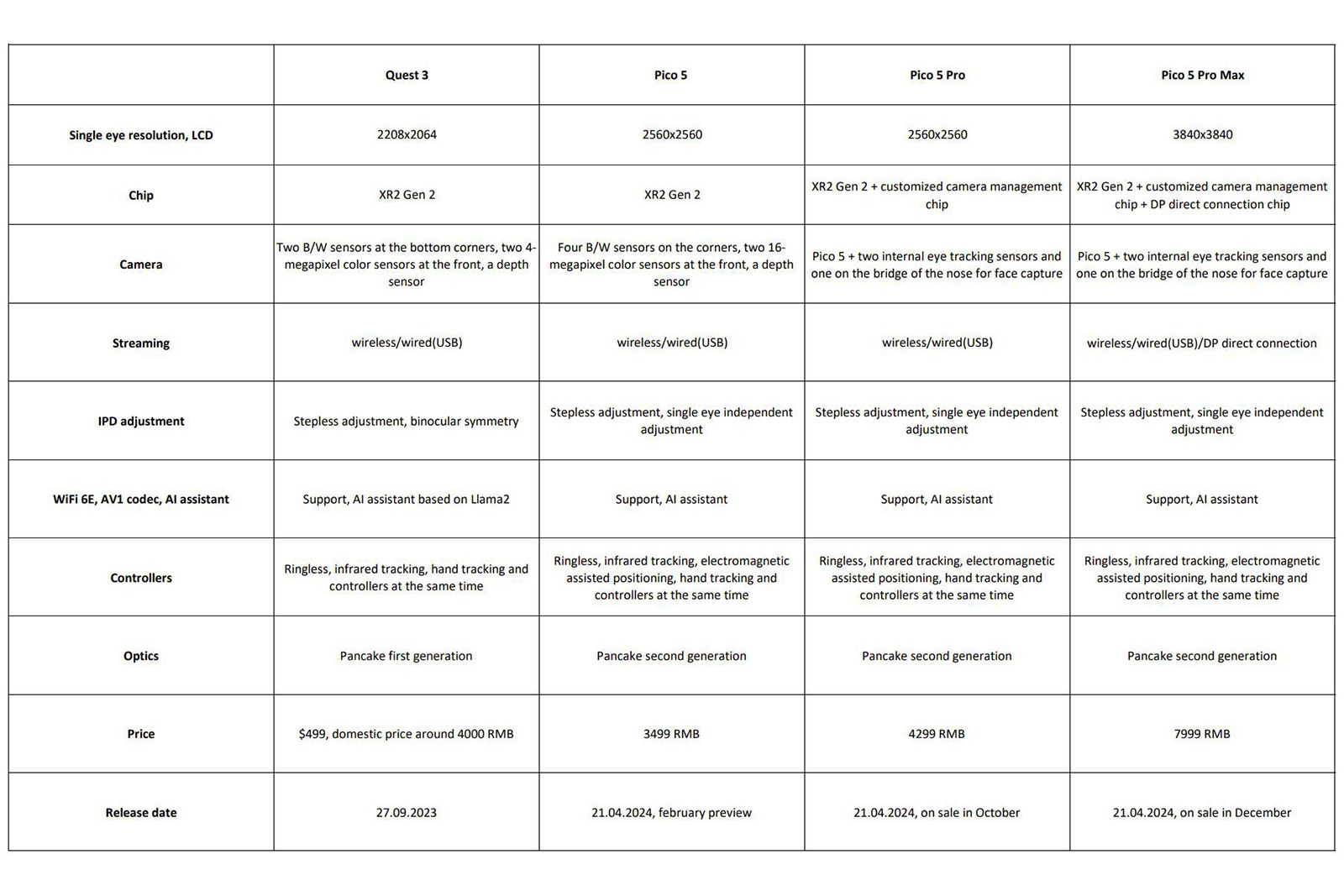 According to the roadmap, the Pico 5 will be released on April 21 2024, with an early preview coming a couple of months earlier in February 2024.
It's expected to cost 3,499 Chinese Yuan, which puts it roughly in line with the Quest 3 when converted to dollars at around $499.
The roadmap says that two additional headsets will be revealed on April 21, too, but they won't be available to purchase until later in the year.
The Pico 5 Pro is said to cost 4299 Yuan (~$599) and will be available in October 2024. The Pico 5 Pro Max, which has some seriously impressive specifications, will cost 7,999 Yuan (~$1,100) and go on sale in December 2024.
Pico 5: Design
Most of the design information comes from the leaked roadmap, too, aside from the controllers, which Pico has revealed in great detail on its Chinese social media channel.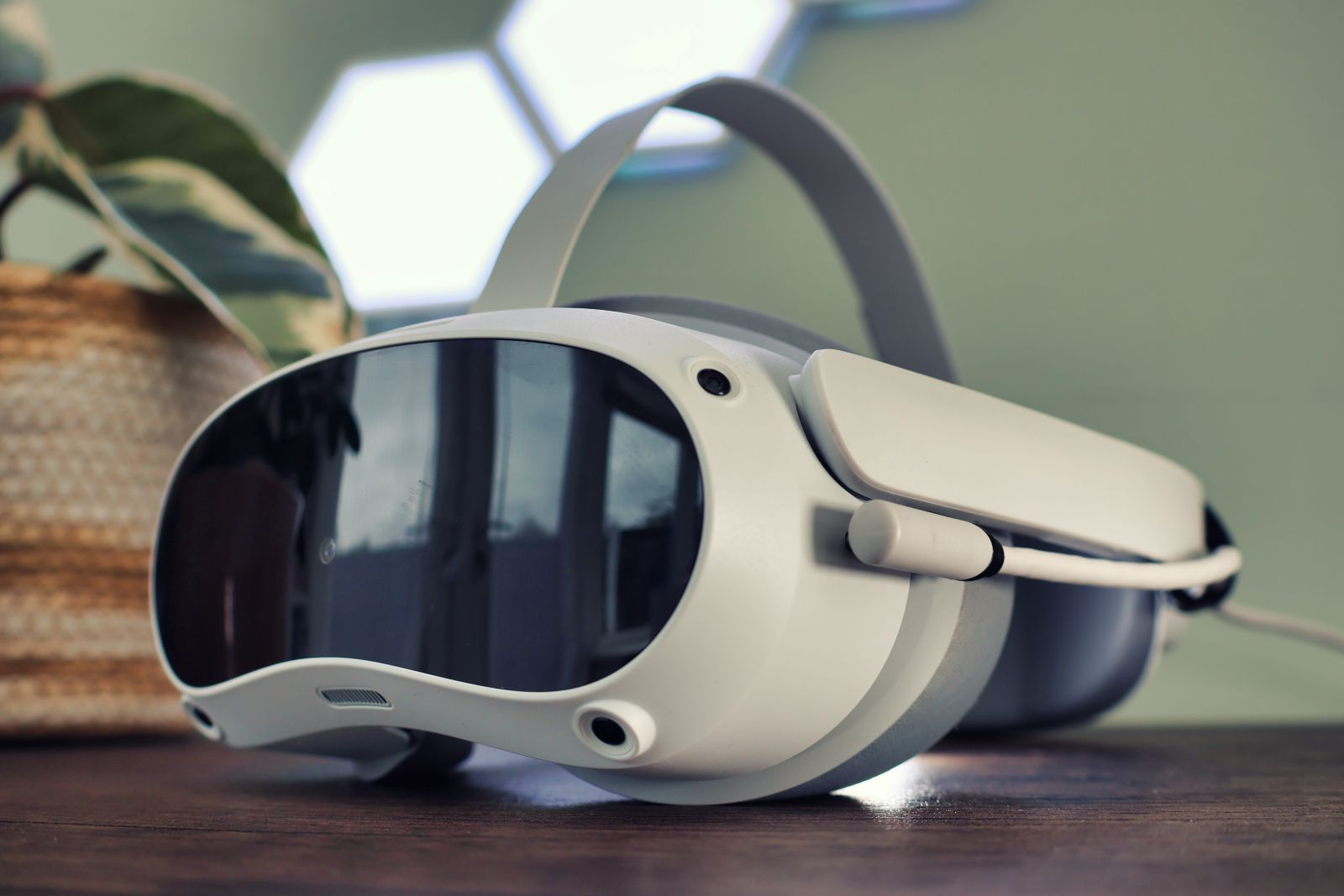 Pocket-lint
The roadmap says we can expect second-generation pancake lenses on the Pico 5. While we don't know exactly what the new lenses will offer, we'd love to see a wider FOV and greater edge-to-edge clarity.
A new feature of the Pico 5 is that it will offer per-eye IPD adjustment, so you'll be able to get a clearer image if your eyes aren't quite symmetrically spaced. It's a niche feature, but one that's sure to be welcome news for anyone who struggles with standard IPD adjustment.
Just like the Meta Quest 3, the Pico 5 will be moving to ringless controllers. Aesthetically, they look very similar to the Pico 4 controllers, only they're missing the ring that usually wraps over the back of your hand.
Pico shared a video about these controllers on the Chinese social media site, BiliBili, and we've embedded an AI-translated version of that video below:
The video tells us that the Pico 5 controllers will be 15g lighter than the previous generation while featuring new motors for more realistic-feeling haptics. The video explains that the new tracking system simultaneously tracks the IR LEDs of the controller along with tracking hands using the optical sensors. So even though fewer positional tracking LEDs are present on the controller, you should still get very accurate tracking with this slimmed-down design.
Pico 5: Hardware and features
The Pico 5 is said to have a resolution of 2560×2560 per eye, this is a significant increase over the Meta Quest 3 (2208×2064) and the Pico 4 (2160×2160). With new optics and such a high-resolution panel, the Pico 5 could have the best visuals of any standalone headset to date.
When it comes to performance, the Pico 5 will run on the same Qualcomm Snapdragon XR2 Gen 2 processor as the Quest 3. Time will tell how well that XR2 Gen 2 handles these high-resolution panels, but we've already seen impressive performance with the Quest 3, so we wouldn't be surprised to learn that it has the headroom to drive these panels well.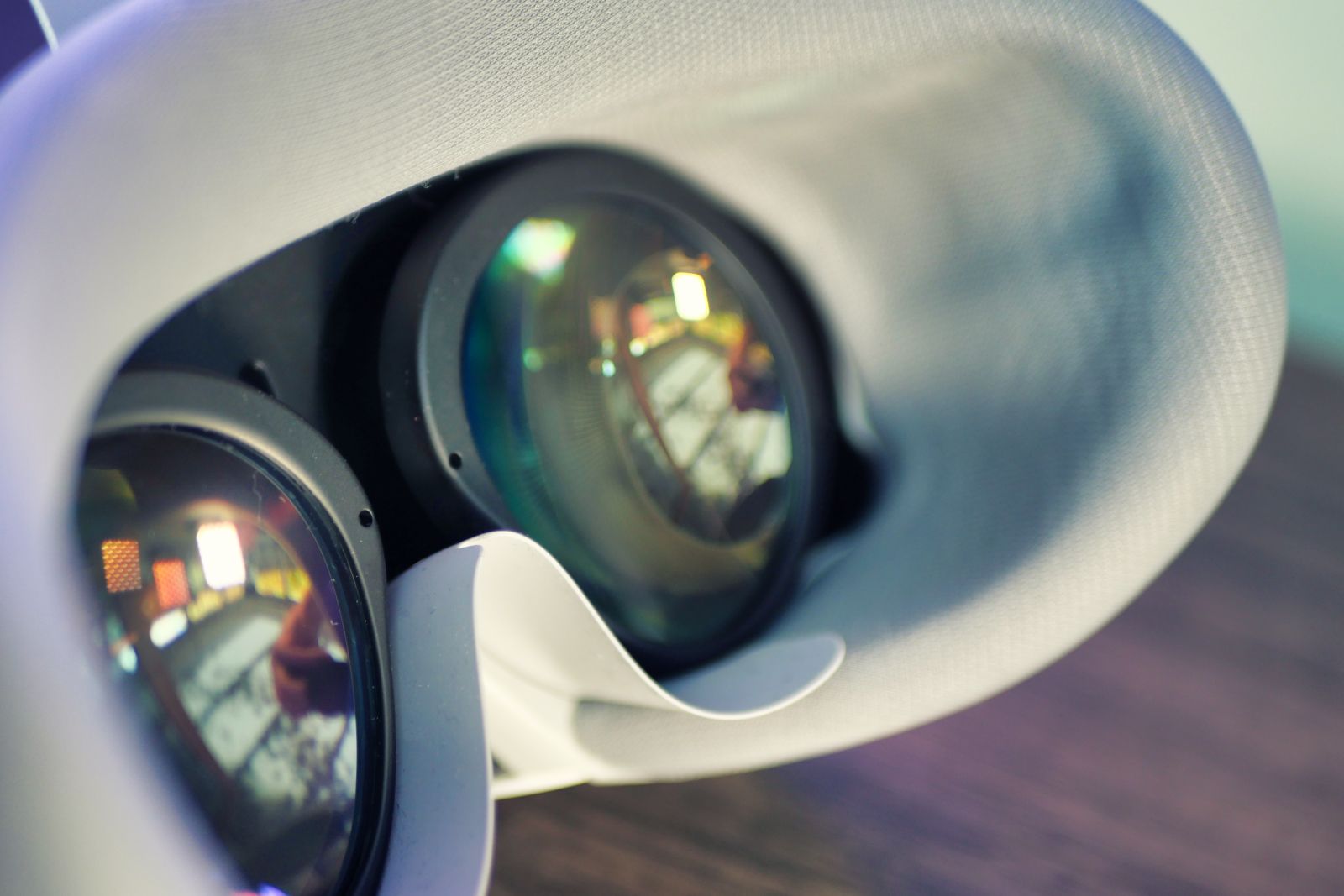 Pocket-lint
The Pico 5 is also said to have a more sophisticated tracking array than the Quest 3, with two additional black and white cameras for motion tracking, two 16MP colour pass-through cameras and a depth sensor. We were really impressed with the 4MP pass-through cameras on the Quest 3, and there's potential for these to look even better.
The headset will offer hand-tracking as well as electromagnetic-assisted positioning. We're not quite sure how that works, but supposedly it could be another aspect that gives the Pico 5 a leg up over the Quest 3's tracking.
It's expected that the Pico 5 (and Pico 5 Pro) will connect to a PC in the same way as the Pico 4, using either a USB-C cable or high-speed Wi-Fi connection.
The Pico 5 Pro will essentially have the same specifications, but it adds internal eye tracking to the mix, as well as a custom camera management chip to handle the additional sensors.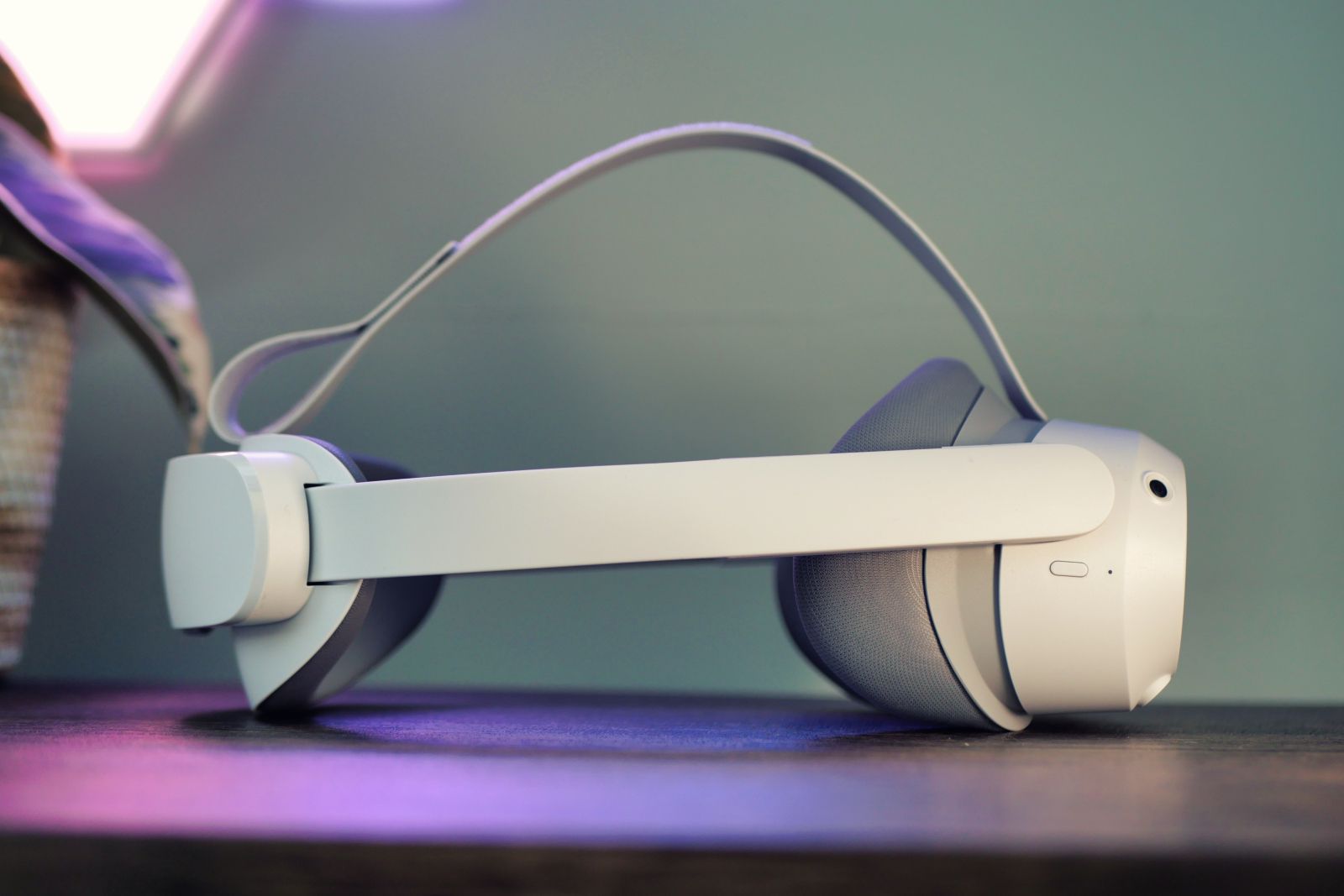 Pocket-lint
The Pico 5 Pro Max, meanwhile, boosts the resolution to a massive 3840×3840 per eye. This would make it the highest-resolution standalone VR headset so far, even beating specialist headsets like the Pimax Crystal. It also adds a direct DisplayPort connection for PC VR, so you can enjoy tethered PC gameplay without worrying about compression.
Pico 5: The story so far
September 21 2023: Pico shows off its next-gen controllers on social media
Pico shares a video detailing the Pico 5's ringless controllers on Chinese social media site BiliBili.
September 21 2023: Pico 5 roadmap and specifications leak online
Just prior to the Quest 3 launch, Pico's plans for the Pico 5 and its siblings appear on a Discord server, before being shared on Reddit.