Computers
Google Pixel 8 and Pixel 8 Pro colours: What are the options?
Key Takeaways
The Google Pixel 8 and Pixel 8 Pro will be available in a variety of colours, ranging from bold options like Sky Blue to more subtle choices like Obsidian Black.
The Pixel 8 Pro will come in three colourways: Sky Blue, Porcelain (a warm white), and Obsidian Black.
The Pixel 8 is also expected to offer three colour options: Peony Rose (a pastel pink shade), Grey, and Obsidian Black.
The Google Pixel 8 and Pixel 8 Pro are launching very soon, and that leaves us with one all-important question: Which colour should you get?
The Pixel lineup has been made available in a variety of attractive colours in recent years, ranging from subtle monochrome variants to models with bold pastel shades. With the upcoming phones, we're expecting a similar variety.
So, despite the fact that these handsets have yet to hit the market, leaks, rumours and Google's own promotional materials have given us a good idea of what to expect. Let's check out the options.
What colours will the Google Pixel 8 and Google Pixel 8 Pro come in?
No matter if you opt for the pricey flagship or the more affordable mainstream handset, you'll have a styling decision to make. There are three colourways for each phone, and while we've only seen a couple in Google's own marketing, a massive leak shared by Evan Blass lets us get up close and personal with the entire range.
Google Pixel 8 Pro: Sky Blue
The boldest colour option for the Pixel 8 Pro has got to be Sky Blue. It's an attractive and friendly-looking palette for the flagship phone, and it's certain to divide opinion more so than the subtle shades of its siblings. The blue hues extend to the polished metal bar that surrounds the cameras, which is a nice touch.
Google Pixel 8 Pro: Porcelain
Next up we have the Porcelain variant of the Pixel 8 Pro, and it's the closest you'll get to a white phone in the 2023 lineup. From the appearance of the leaked images, it looks like the Porcelain option will have a slightly warmer tone than last year's Snow colourway, but at a glance, we dare say that most people will just think it's a white phone.
Google Pixel 8 Pro: Obsidian Black
Of course, you can't have a "Pro" phone without an all-black option, and that's exactly what Google's Obsidian Pixel 8 Pro brings to the table. It's slick, stealthy and looks like it means business. We can imagine this being one of the most popular variants, but those who hate fingerprint smudges might want to consider a different option.
Google Pixel 8: Peony Rose
Moving on to the more affordable Pixel 8, we have a pretty striking colourway: Peony Rose. This fleshy pastel colour variant is sure to be divisive, but we're quite fond of it. The rose-tinted camera bar is an especially nice touch, we can't help but miss the contrast of the two-tone Pixel 6-series phones, though, as a design like that would make this unique colour pop even more.
Google Pixel 8: Grey
The stormy tones of the Pixel 8 in Grey might just be one of our favourites in the new lineup. Subtle and professional, but likely to be less fingerprint-prone than its darker siblings, it's a win-win.
Google Pixel 8: Obsidian Black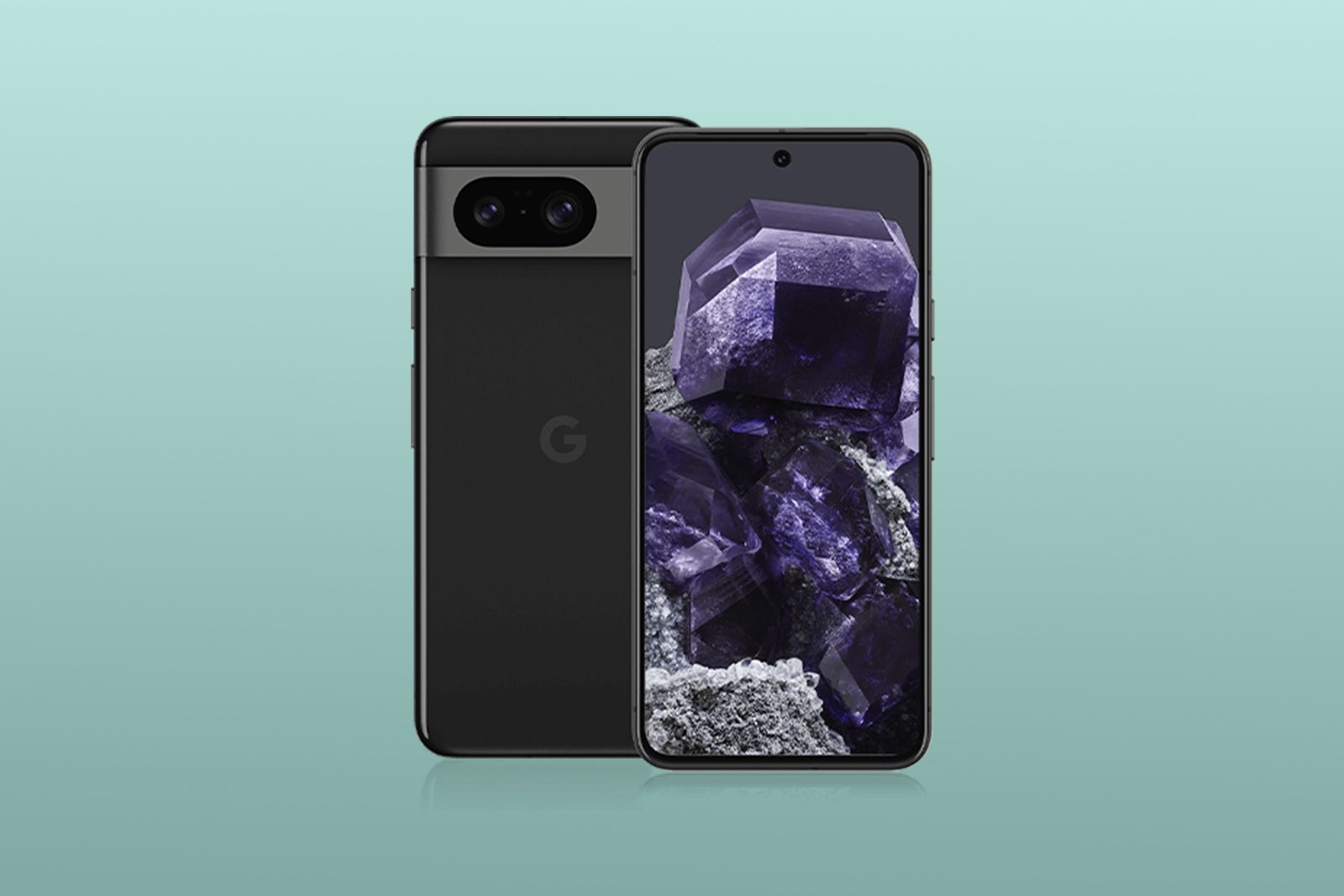 @EvLeaks / Google
Finally, we have the Pixel 8 in Obsidian Black. There's not too much ground to cover here, it basically looks like the Obsidian Pixel 8 Pro with fewer cameras. It's always a popular choice, and it's not hard to see why. It's subtle, professional and stylish.