Computers
Mega Modz custom PS5 controller review: Switch it up
Custom controllers have gone from a niche concern to big business in the last few years, with more brands than ever offering third-party options to rival official pro controllers.
Sony's DualSense Edge is a fantastic choice for those who want to play it safe, but having used Mega Modz's modified DualSense for the last couple of weeks, it makes a pretty compelling case to rival it, offering some features you won't find elsewhere. Here's my full verdict.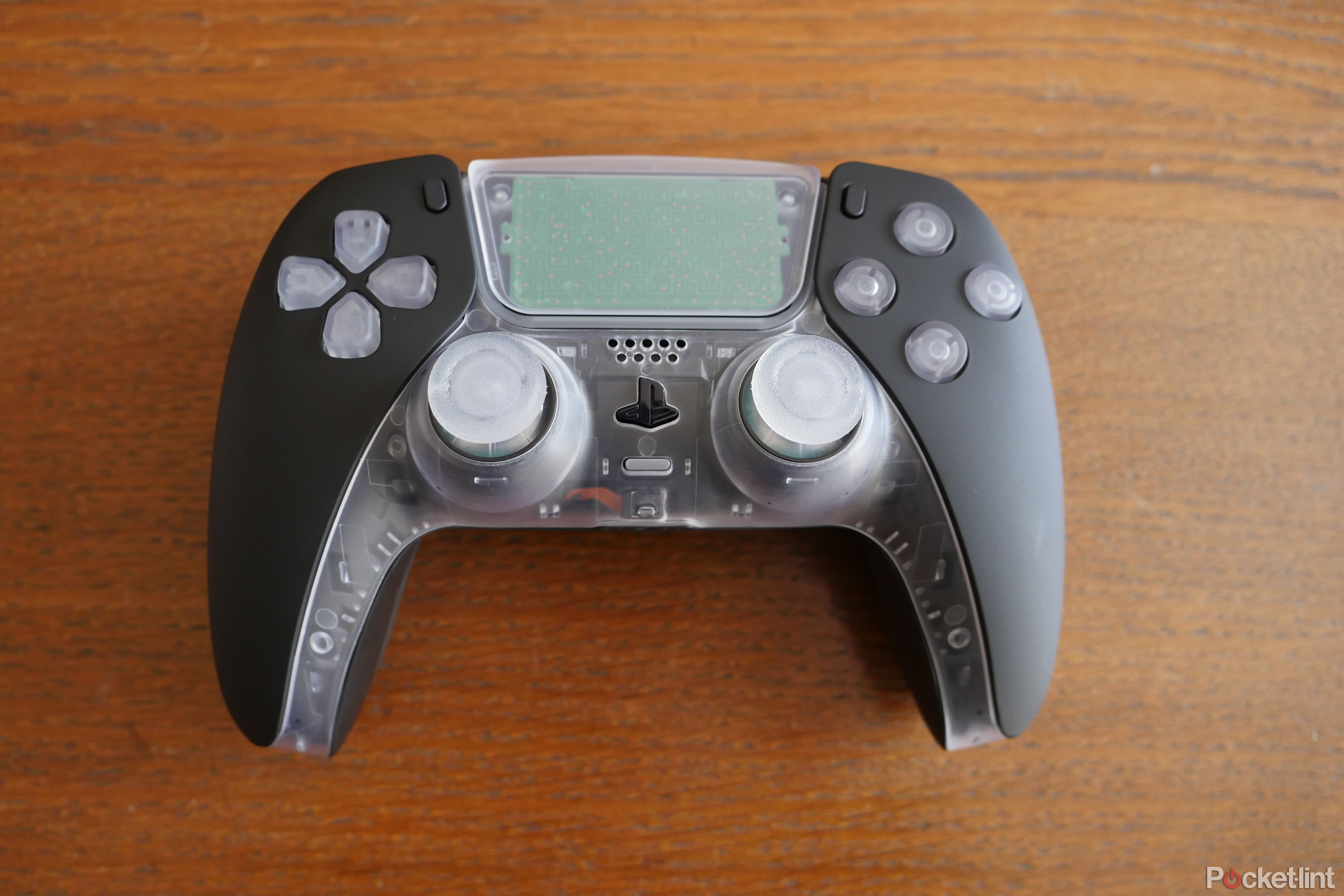 Mega Modz Custom PS5 Controller
Recommended
Superb custom pad
$80 $100 Save $20
Mega Modz has crafted a beauty of a controller – it's premium in price terms, but matches that with excellent options and great build quality. It'll be my default controller for shooters moving forward.
Pros
Simply amazing button replacements
So many customisation options
Works flawlessly with PS5
Remappable extra buttons
Design
MegaModz is one of a clutch of companies that effectively takes a standard DualSense as its base and then modifies it according to your desires and budget – much like AimControllers and Scuf, both of which have PS5 variants that I've tested.
This means your PS5 recognises its controller as a DualSense, so there's no dongle needed to connect to it. This gives Mega Modz the ability to customise a wide range of design notes based on what you'd like.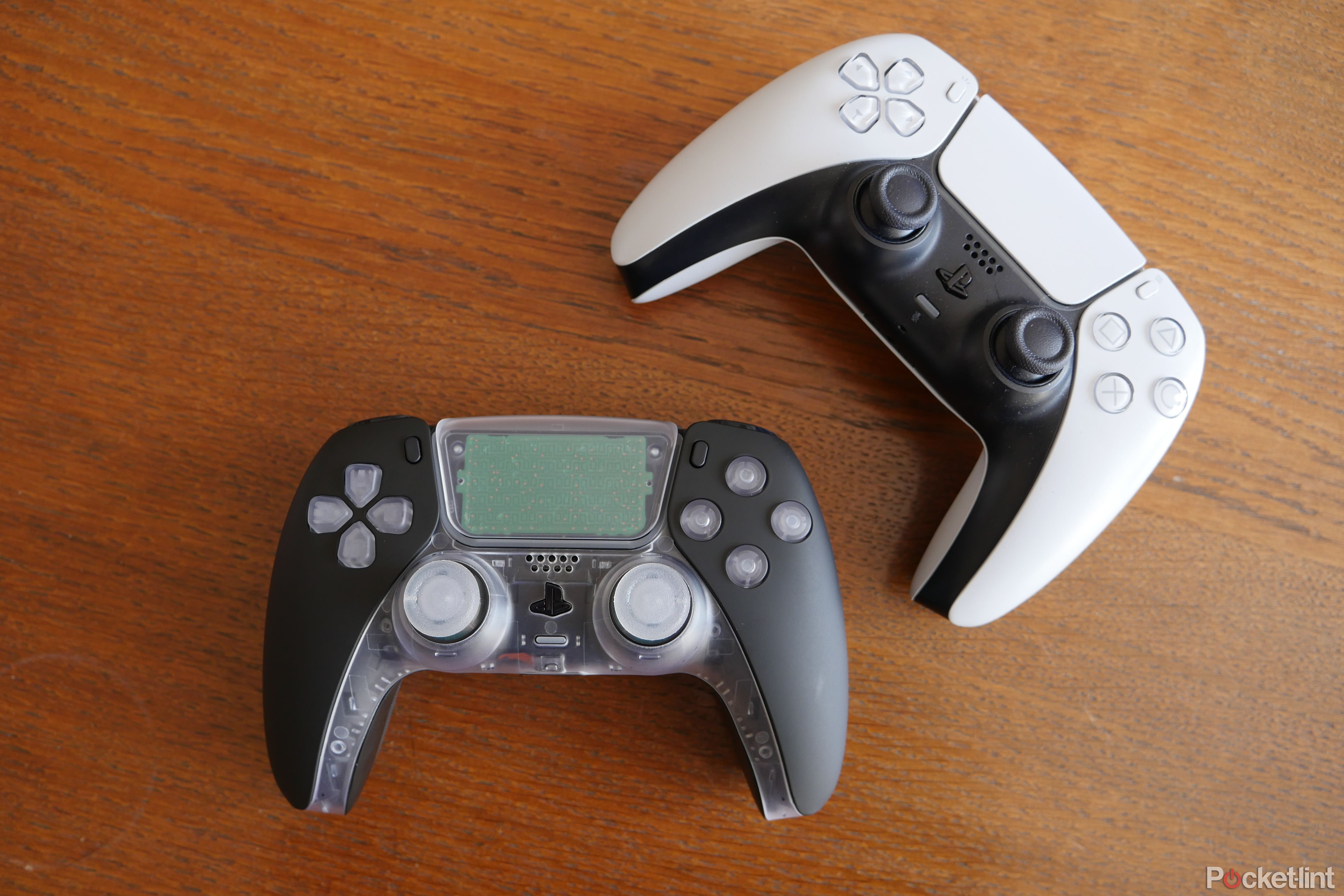 Heading to its website, you can kit out a controller as complicated or as simple as you like, ranging from the basic white DualSense with a couple of buttons in new colours right the way up to the controller I chose.
This adds four re-mappable back buttons, and clingier grips, and replaces every possible button on the standard controller with a new version – each with the colours I chose.
The entire shell of the controller can also be changed, and while you can't upload your own image files to use or anything, there are dozens of finish options to choose from, including some really fun transparent options that let you see into the controller.
It's a really impressive suite, and it's very easy to build a controller to your specifications while checking on the overall cost as you do so – since basically every customised change does incur an extra bit of cost.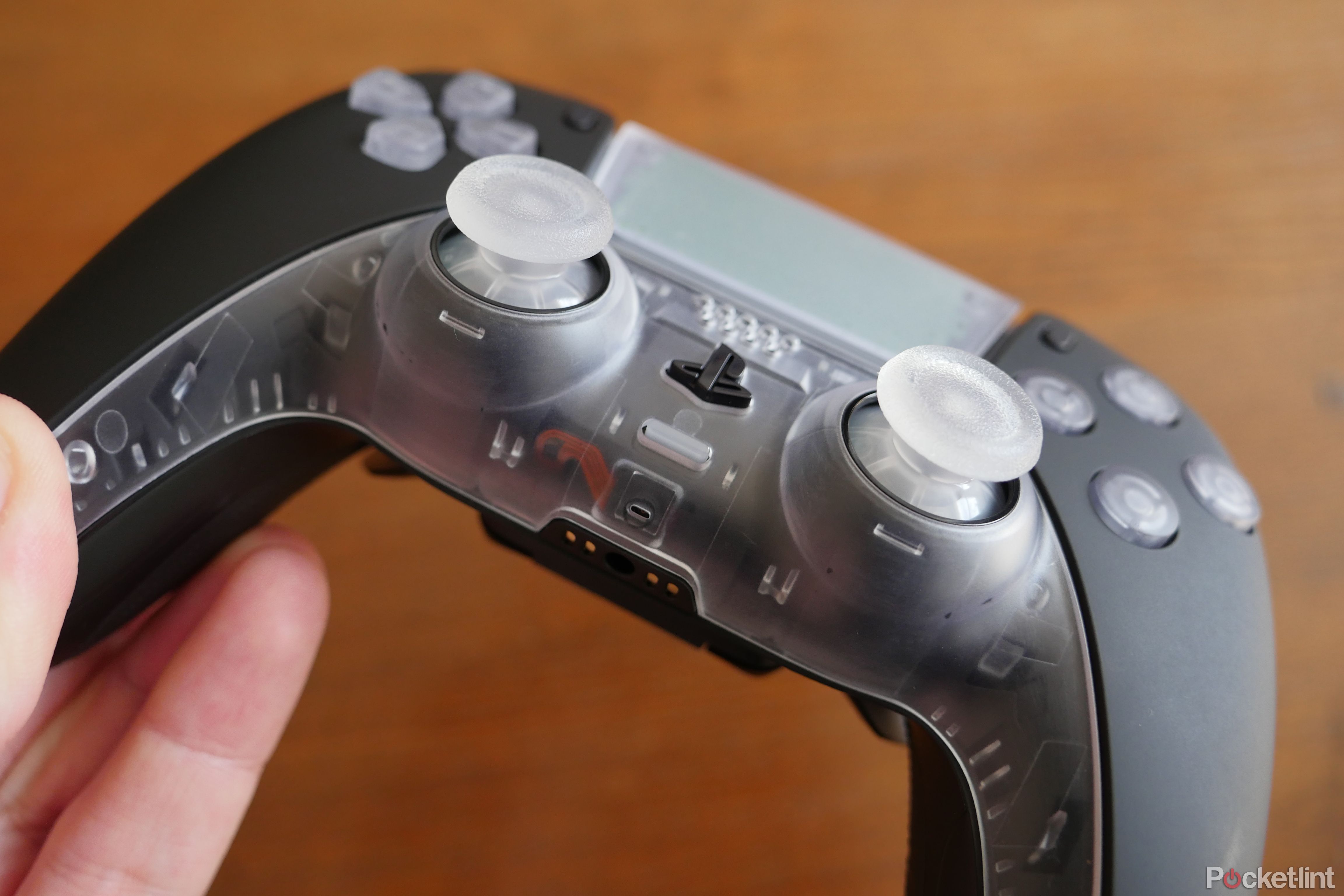 That means that the complex controller I built costs around the same as a DualSense Edge – however, unlike an Edge, I had control over basically every element of how it looks.
The finishes on those paint choices and transparent elements are impressive, and the plastic parts really feel indistinguishable from Sony's own official options, which is a good bar to clear.
Those added grips on the back of the controller also make it far more, well, grippy, and if you're locked in a particularly sweaty final circle on Warzone that could be a difference-maker.
Features and performance
The controller I built took advantage of quite a few optional extras that I should explain – in particular, I opted to replace all the face buttons (including the d-pad) with mechanical versions.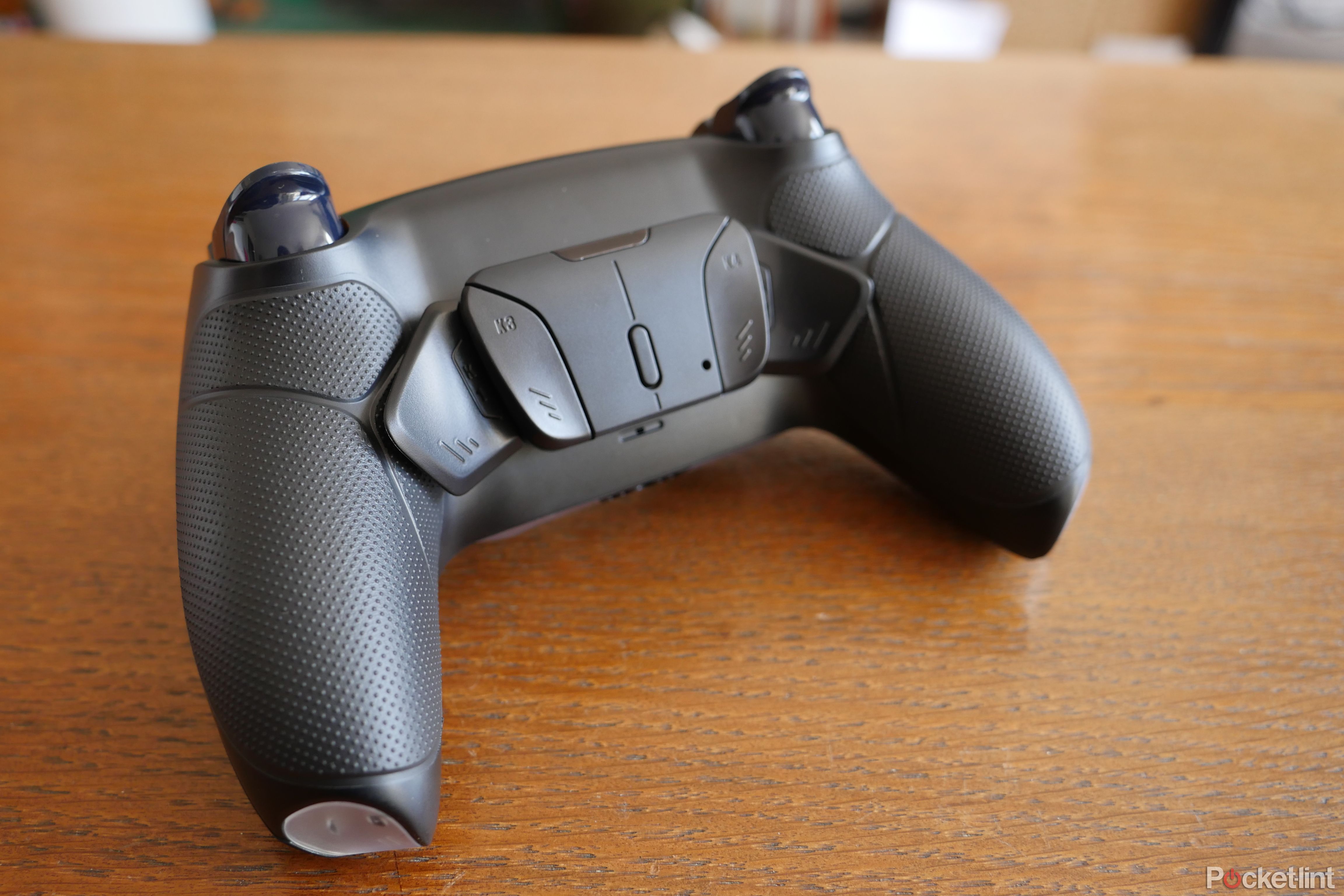 This changes the button press you would normally get from a traditional one with a little give to a completely clicky one with almost 0 travel. It's a bit of a game-changer – these are the best buttons I can remember using on a controller in years.
I played a bunch of Mortal Kombat 1 using the controller, for example, and the clickiness of the d-pad made it so much more natural to use for movement, resulting in a clear uptick in my fine control.
I didn't stop there, though, also swapping out the shoulder buttons and triggers for similarly zero-travel mechanical versions. This means you don't have to squeeze a trigger, instead clicking it for an instant response.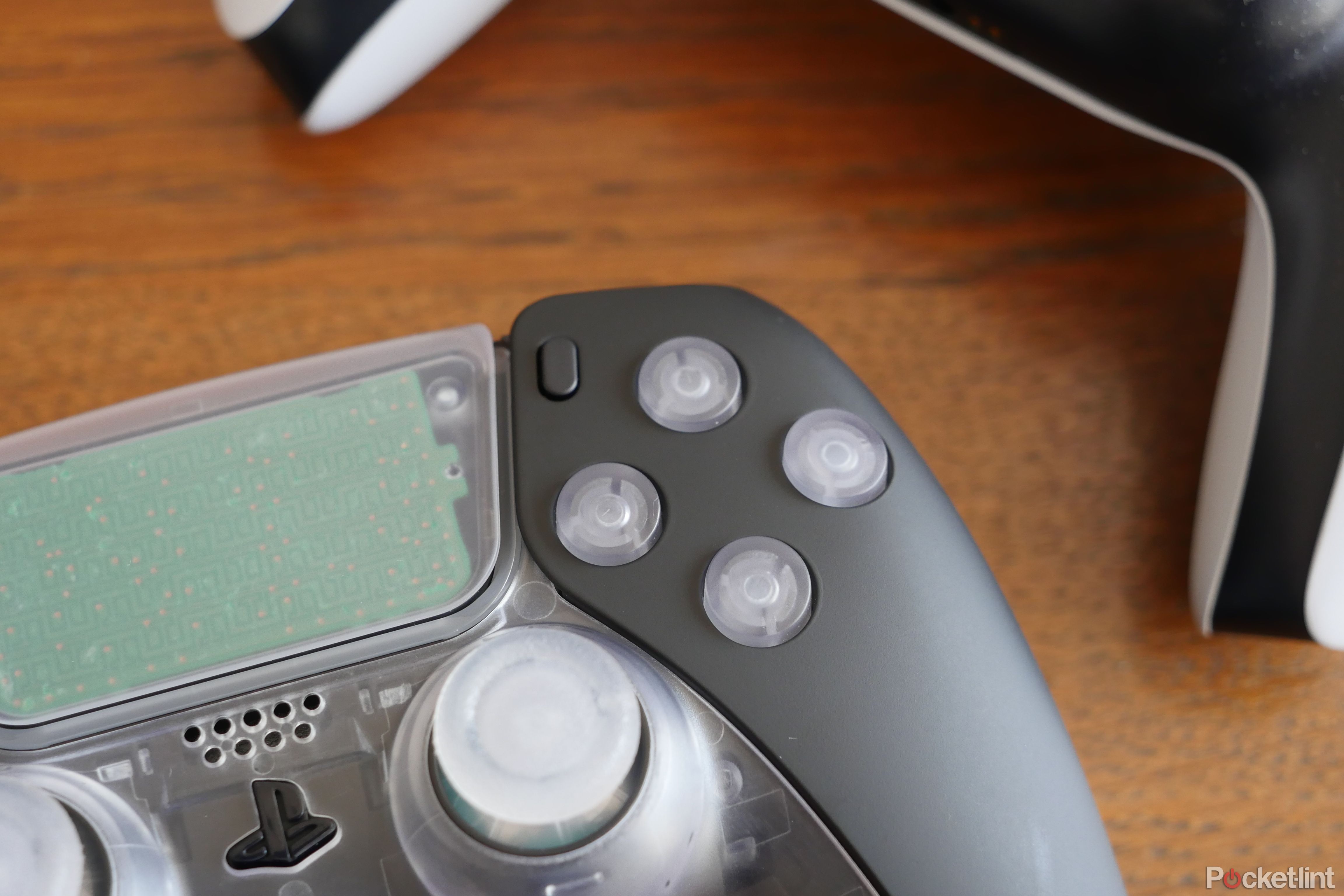 This is perfect for shooters, cutting down your input delay by some tiny but noticeable amount, although the fact that it's set at the point of purchase means you can't swap between trigger-stop distances like you can on the DualSense Edge.
All that means is that you should build your controller while bearing in mind what you play most – this isn't an ideal calibration for my Rocket League sessions, for example, since throttle control plays a part there.
The normal buttons are exemplary, then – and things are also good where the paddles are concerned. You can choose to forgo back buttons, add two, or go for the full four. I chose that last option, and things work really nicely.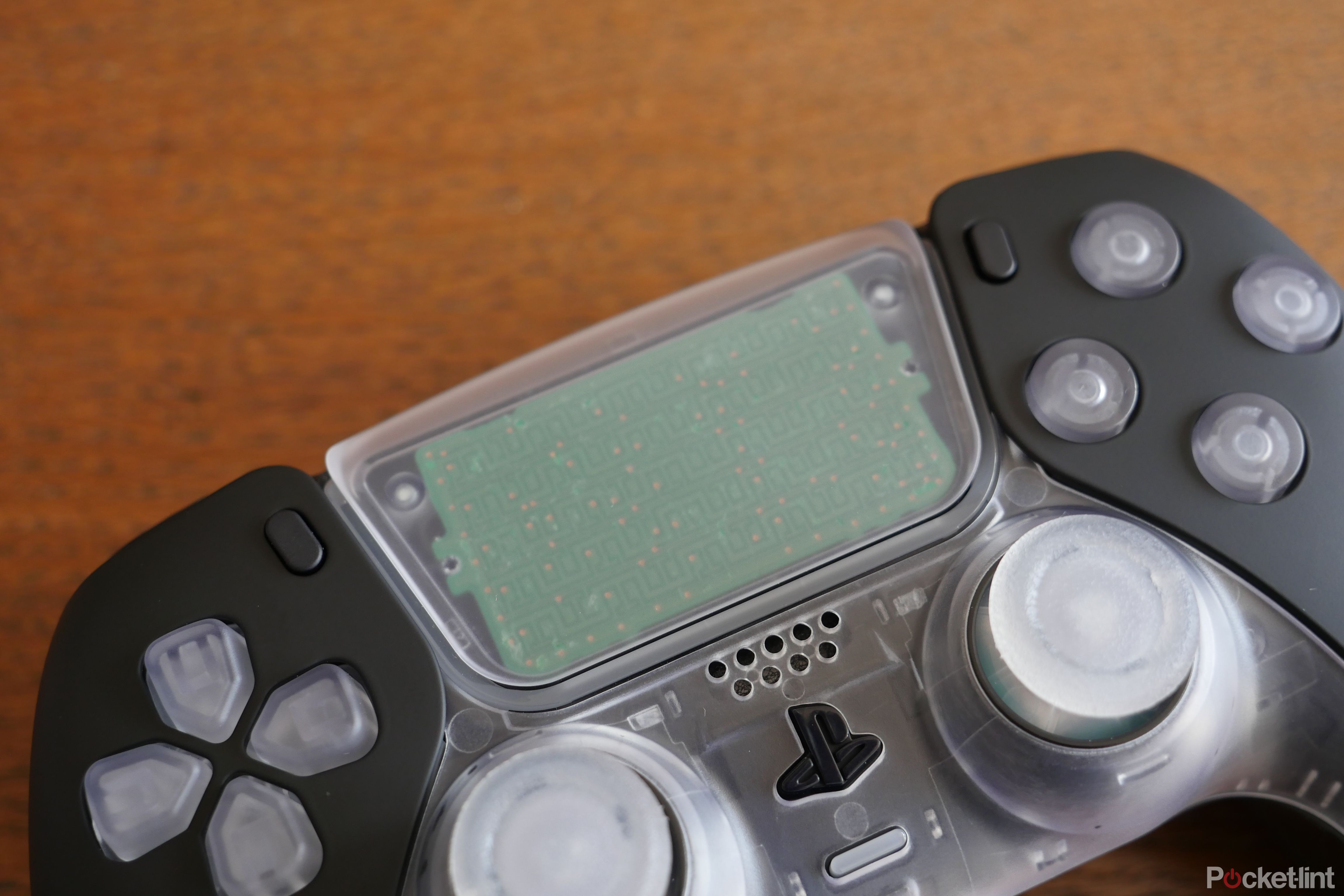 The buttons are easy to program before you start, and change whenever you need, and once you have them set up you'll soon start to rely on them. The two bigger paddles are easiest to activate, with the two more central ones taking a little more effort, perhaps more than on a Scuf Reflex, for example, but, as a package, it's really competitive.
Mega Modz also offers mod packages that can give you a more illicit advantage, like burst-pressing for your back buttons to let you hammer a button supernaturally fast, but I didn't take these on my controller. Given they could also see you potentially banned from certain games depending on their terms of service, I'd be wary of recommending them.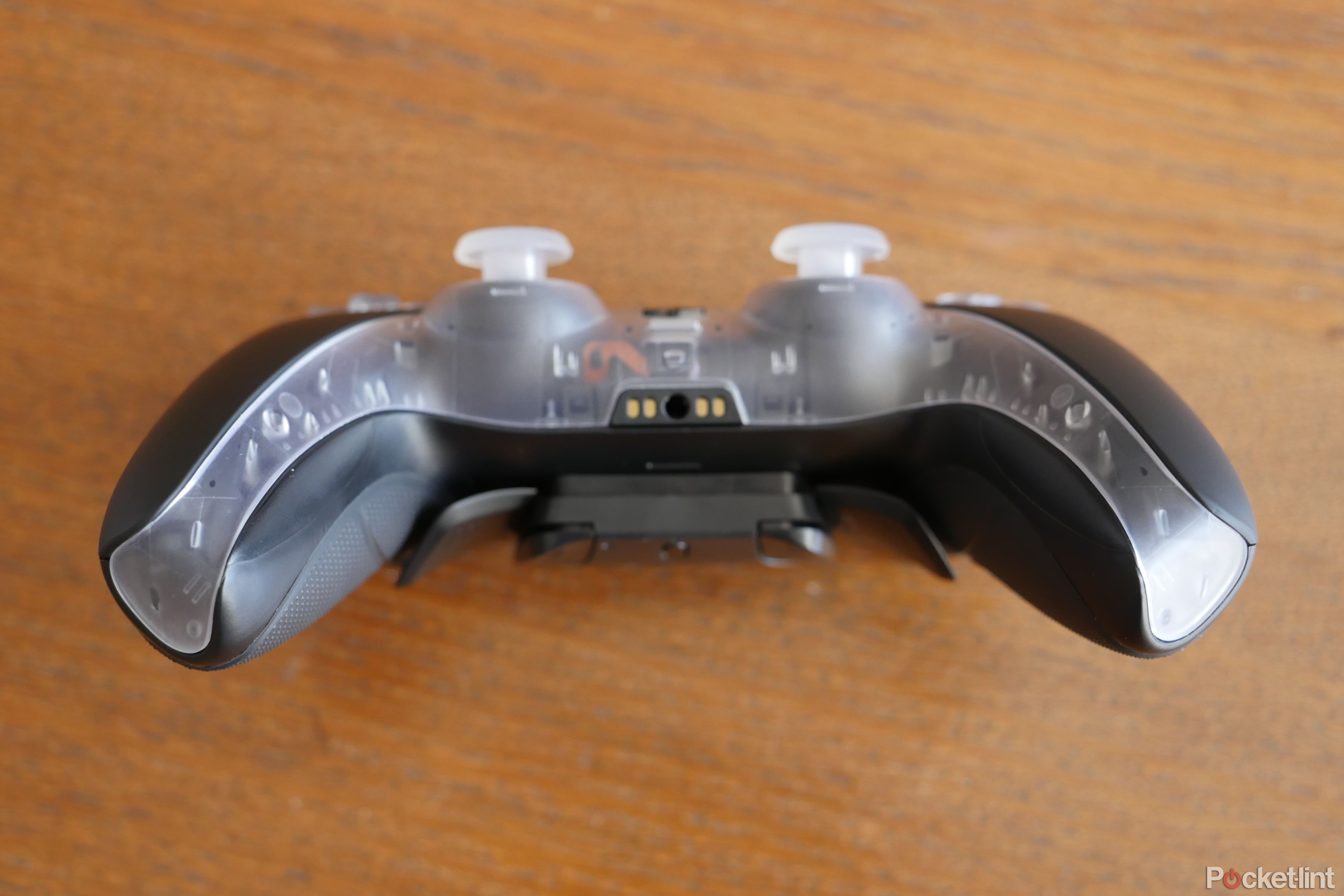 From an integration point of view, since my PS5 sees the controller as just another DualSense, connectivity is superb, and battery life seems comparable to a normal pad. I've had a firmware update download without any troubles and never had any glitches or unexpected behaviour to speak of.
Verdict
Mega Modz is a name to watch – this is an exemplary custom-built controller that works perfectly with the PS5 and adds a bunch of great features.
Even more impressive is how rigorous its customisation options are, with some features (like transparent elements) that even other customisers don't currently offer. While a complicated build can run up a pretty frightening total price, for the enthusiast who wants a controller that will arrive looking and working exactly as they like, this is a seriously great option.