Computers
Nintendo Switch vs Switch Lite: What's the difference?
Nintendo Switch

The standard Switch is still brilliant, with amazing hybrid features that make it stand out.

Pros

Amazing library
Total flexibility
Easy multiplayer

Nintendo Switch Lite

$193 $199.99 Save $6.99

The portable-only Switch is perfect for journeys but has some obvious drawbacks.

Pros

So comfortable in the hand
Same incredible games
Smaller and more portable
Cheaper

Cons

Smaller display
No docking for TV play
Key Takeaways
The Nintendo Switch Lite is a smaller, more portable version of the original Nintendo Switch, designed solely for handheld play.
Both consoles have similar specifications and access to the same games and apps, with the main difference being the ability to dock and play on a TV.
The standard Nintendo Switch offers more flexibility with its dockable feature, while the Switch Lite is praised for its polished design and excellent handheld gaming experience.
Nintendo released a third member of the Switch console family in late 2021 – the Nintendo Switch (OLED model), with an upgraded display and a new dock.
However, there are still two older versions that you can buy. The original Nintendo Switch is a handheld and TV console in one, while the Nintendo Switch Lite is smaller and more portable, as it's handheld only.
So, what are the differences between the two consoles and which is most suitable for you?
Specs and availability
There's a lot between these two consoles that stays the same, and you can get a sense for that by browsing the tables below – although there are also some key differences, unsurprisingly.
| | Nintendo Switch | Nintendo Switch Lite |
| --- | --- | --- |
| Screen | 6.2-inch 1280 x 720 LCD | 5.5-inch 1280 x 720 LCD |
| Storage | 32GB expandable | 32GB expandable |
| CPU | Nvidia Tegra X1 | Nvidia Tegra X1 |
| Battery | 4.5-9 hours | 3-7 hours |
| Connectivity | Dockable to TV | Not dockable |
| Dimensions | 173 x 102 x 14mm | 208 x 91 x 14mm |
| Weight | 398g | 277g |
| Audio | Bluetooth or wired | Bluetooth or wired |
Design
Looking at the two consoles, you can very much see the similarities in broad shape, and the Switch Lite sort of feels like primarily a shrunken-down Switch (in a good way).
The screen is a little bigger on the standard Switch, as a result of that change in size, but not by a huge margin, and it's really the controls where the obvious design differences lie.
A normal Switch has two Joy-Con controllers attached, housing its buttons and control sticks – these can be detached for wireless play, and to let more than one person have a controller. This isn't possible on the Switch Lite, which is one single bit of hardware that cannot be broken up.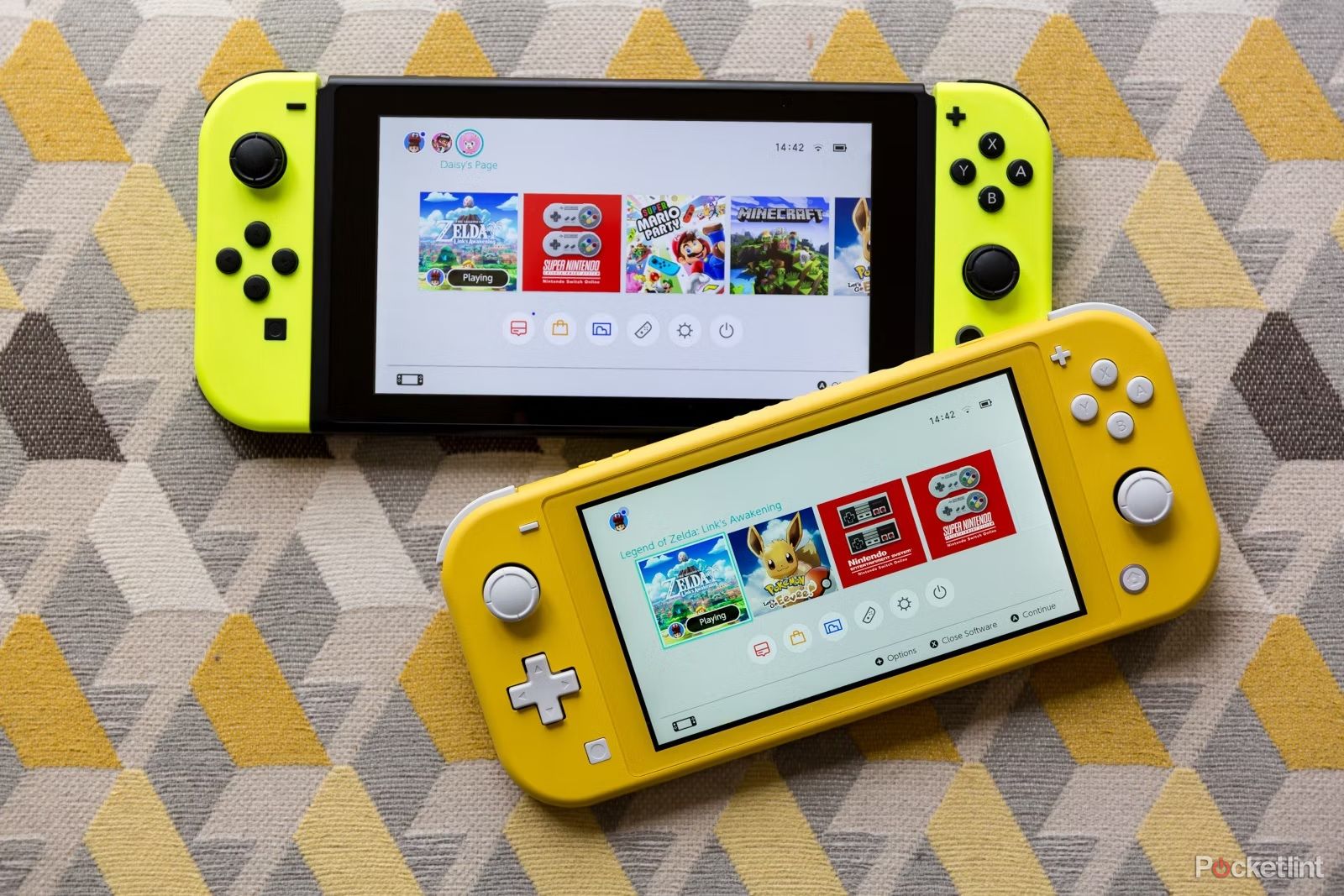 The Switch Lite also doesn't have a kickstand on the back, since it's intended to be gripped in your hands the whole time. However, the grip on the back of the Lite is a little more shaped and ergonomic as a result of all these changes.
Both consoles are around 14mm thick and the standard Switch is slightly bigger thanks to the larger screen – around 30mm longer. The Switch Lite is a little more pocketable as a result. Weight-wise, the standard Switch clocks in at just shy of 400g with the Joy-Cons attached, while the Switch Lite is over a 100g lighter at 278g.
Features and power
The core difference between these consoles, and in fact the whole reason why they both exist, is that they do different things. The Nintendo Switch is a hybrid console, one you can play in its portable mode but also dock and use as a standard games console on a TV.
This has been a huge part of its popularity, but there are players out there who just want a pure singleplayer handheld – that's what the Switch Lite offers, all the same games and apps, but without being able to dock it or share controllers.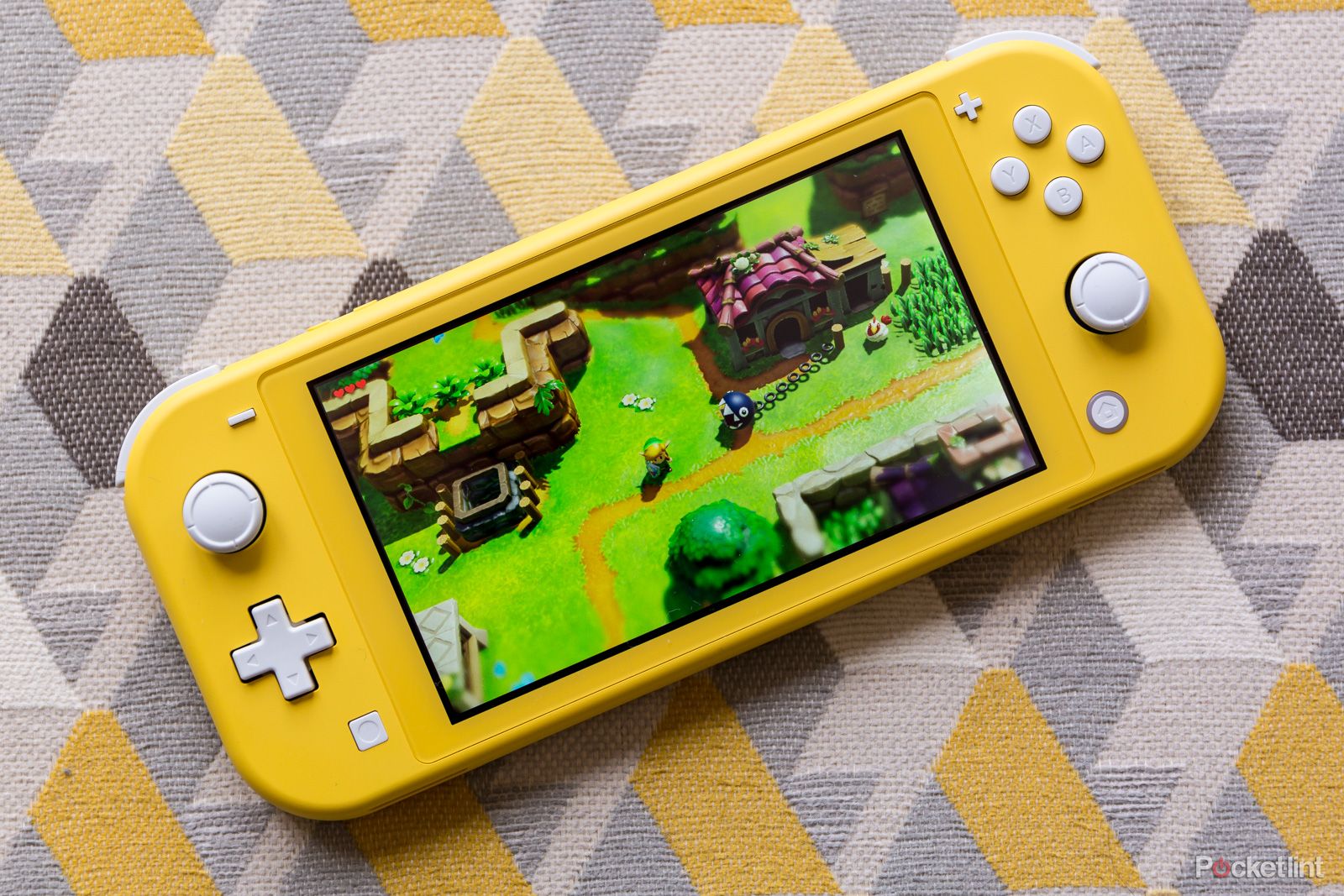 Under the hood, the consoles use the same chipset and have access to almost all the same games and apps. The only limits are where games were designed with Joy-Cons specifically in mind – these won't work on the Switch Lite without external controllers, but that's an incredibly limited pool.
The vast majority of games work flawlessly on both console versions, so the real difference comes down to how you intend to play, and where.
Battery life
The Switch Lite promises around 3 and 7 hours of gameplay depending on what you're doing, while new standard Nintendo Switches (post-mid-2019) promise between 4.5 and 9 hours. Older Switch consoles have a markedly worse battery life which can mean 2.5 hours at the bottom range of battery life and 6.5 hours at the top end. So exercise caution when buying second-hand consoles.
It does depend on what you're playing. Nintendo says the Switch Lite will last for four hours with The Legend of Zelda: Breath of the Wild and 5.5 hours for the standard Nintendo Switch (for the after-mid-2019 version).
Which is right for you?
The Switch and Switch Lite offer compelling but different features that make it hard to choose a clear winner, but we think that most people will probably get a little more out of the standard model, just by virtue of the flexibility that being able to dock offers.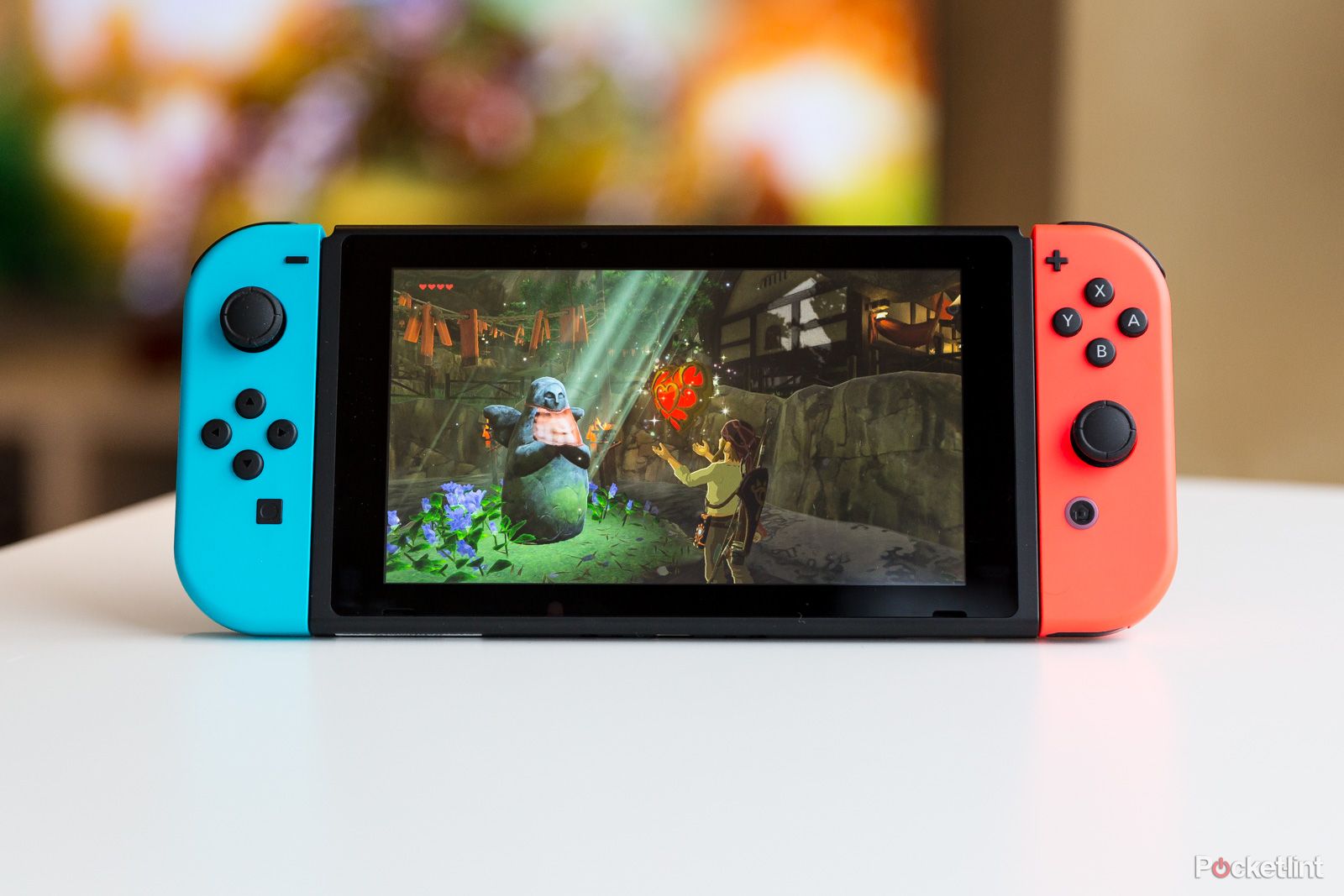 Nintendo Switch
A superb console that works just as well portably or when docked to a display.
That said, the Switch Lite is a superb bit of hardware that actually feels a little more polished and well-built, and if you're certain you won't miss playing on your TV, it's a blockbuster portable with the same amazing lineup of games.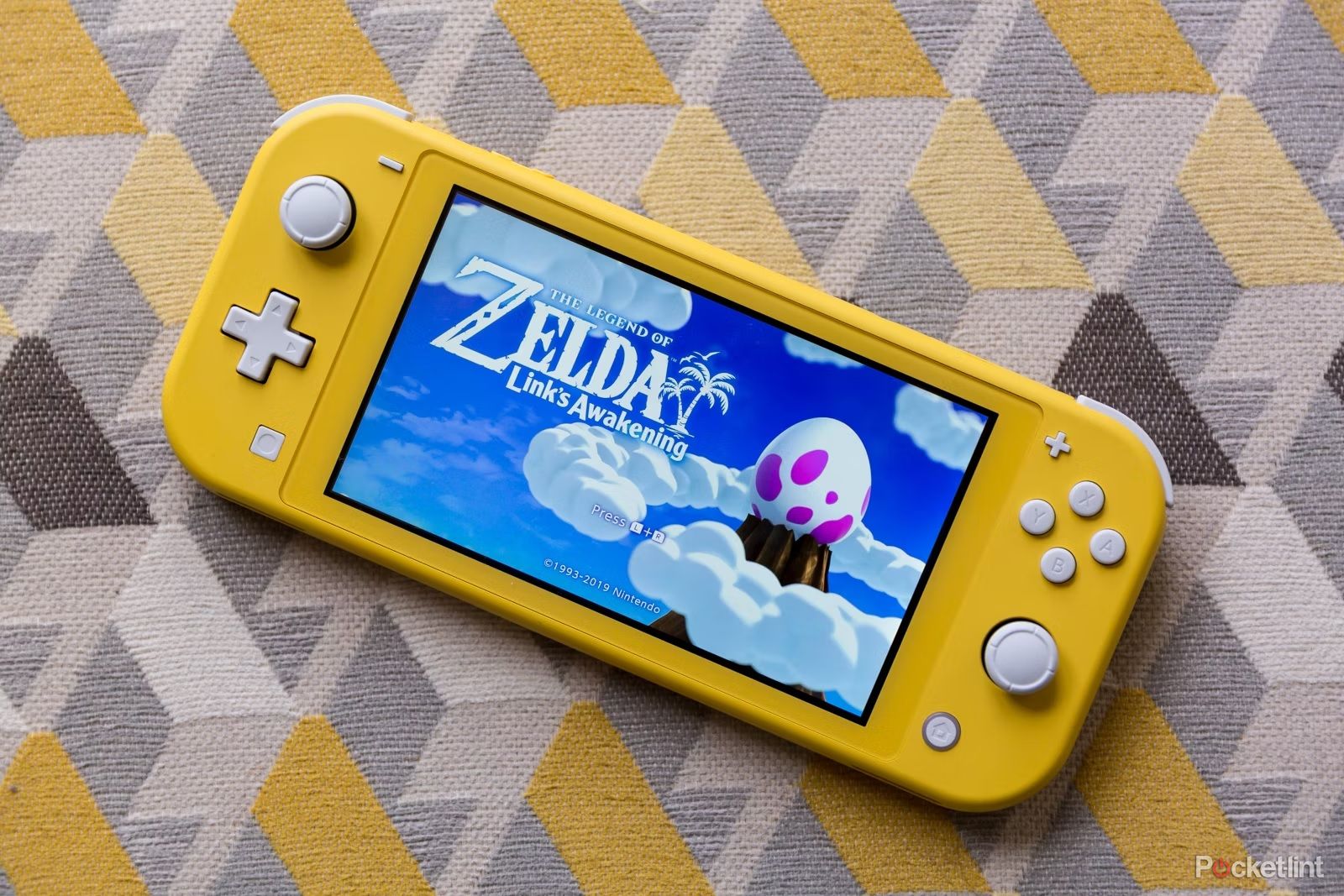 Nintendo Switch Lite
$193 $199.99 Save $6.99
Perhaps the best pure handheld console ever, the Switch Lite is a joy to use.