Computers
Samsung Galaxy S23 FE vs Google Pixel 8
Samsung / Pocket-lint

Samsung Galaxy S23 FE

Best value

The Samsung Galaxy S23 FE marks the return of a fan favorite. Samsung does a great job of reusing slightly older specs to bring out a near-flagship quality phone without a lot of compromise while also selling at near-budget prices.

Google / Pocket-lint

Google Pixel 8

Best features

The Google Pixel 8 represents Google's best effort in 2023. It comes with the same world-class photography that we expect from Google while also showing off Google's latest silicone with the G3 Tensor. It's a great phone for its price.
Google and Samsung released their latest smartphones just 24 hours apart, and both of them fit into the same relative price range. Shoppers will no doubt be curious as to which one is the better fit for their needs.
The Pixel 8 is the smaller of Google's two new flagship devices, but it packs most of the same hardware as its larger sibling. Meanwhile, the Samsung Galaxy S23 FE is a return to form for Samsung after skipping an update for the Galaxy S22 FE last year. Let's dive into it and see which phone comes out on top.
Specs, pricing, and availability
The Samsung Galaxy S23 FE launched on October 3, 2023, while the Google Pixel 8 launched on October 4, 2023 – at the Made by Google 2023 event. Phone releases don't get any closer than that. The S23 FE costs $599 while the Google Pixel 8 will run you $699.
Both phones can be pre-ordered at their respective official websites or from a variety of online retailers. The Pixel 8 will be shipping during the week commencing October 9, 2023, whereas the Samsung Galaxy S23 FE will be available from October 26, 2023.
| | Google Pixel 8 | Samsung Galaxy S23 FE |
| --- | --- | --- |
| SoC | Google Tensor G3 | Snapdragon 8 Gen 1 |
| Display | 6.3-inch, Actua OLED, 2400 x 1080, 428ppi, 60-120Hz, up to 2000nits | 6.4-inch 120 Hz FHD+ AMOLED |
| RAM | 8GB | 8GB |
| Storage | 128GB / 256GB | 128GB / 256GB |
| Battery | 4575mAh, 30W fast charging, 12-18W wireless | 4500mAh |
| Ports | USB-C | USB-C |
| Operating System | Android 14 | Android 13 + OneUI 5.1 |
| Front camera | 10.5MP | 10MP, f/2.2 |
| Rear camera | 50MP wide + 12MP ultrawide | 50MP wide / 12MP ultrawide / 8MP telephoto |
| Dimensions | 150.5 x 70.8 x 8.9mm, 187g | 158mm x 76.5mm x 8.2mm |
| Colors | Obsidian / Hazel / Rose | Mint / Purple / Cream / Graphite |
| Weight | 187g | 209g |
| IP Rating | IP68 | IP68 |
Design
Both phones look similar on the front with rounded rectangular screens and a single punch hole-style camera in the top-middle of the screen. You'd be hard-pressed to tell them apart from the front. On the back, though, each phone adopts its respective maker's unique design philosophies. The Pixel 8 has a camera bar across the back while Samsung uses its typical three-camera layout.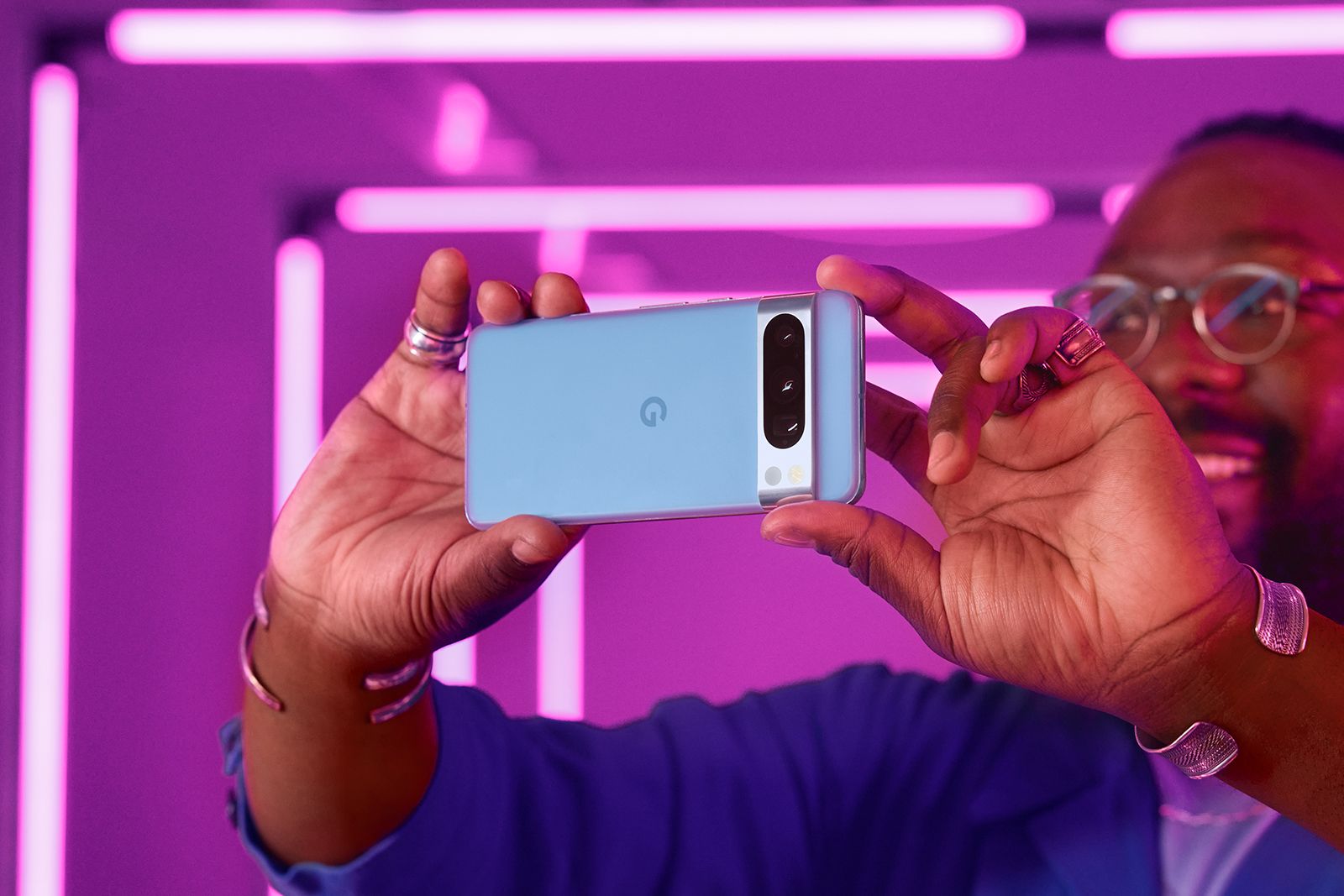 Google/ Pocket-lint
Aside from the camera array, there are only minor differences in the overall design. Google stacks the power button on top of the volume rocker while Samsung does the opposite with the Galaxy S23 FE. The edges of the Galaxy S23 FE are also a bit flatter than the Pixel 8 Pro.
The Samsung is a bit larger and heavier, but not dramatically so. Overall, both phones should feel quite similar when you hold them in your hand. Neither phone comes with a headphone jack or a microSD card slot.
Display and speakers
Samsung has long had arguably the best displays in the business, and it doesn't skimp on its offering with the Galaxy S23 FE. It comes with an FHD+ screen capable of adaptive refresh rates up to 120 Hz. It uses a similar AMOLED 2X screen as the other Galaxy S23 phones, so its peak brightness should be 1,750 nits.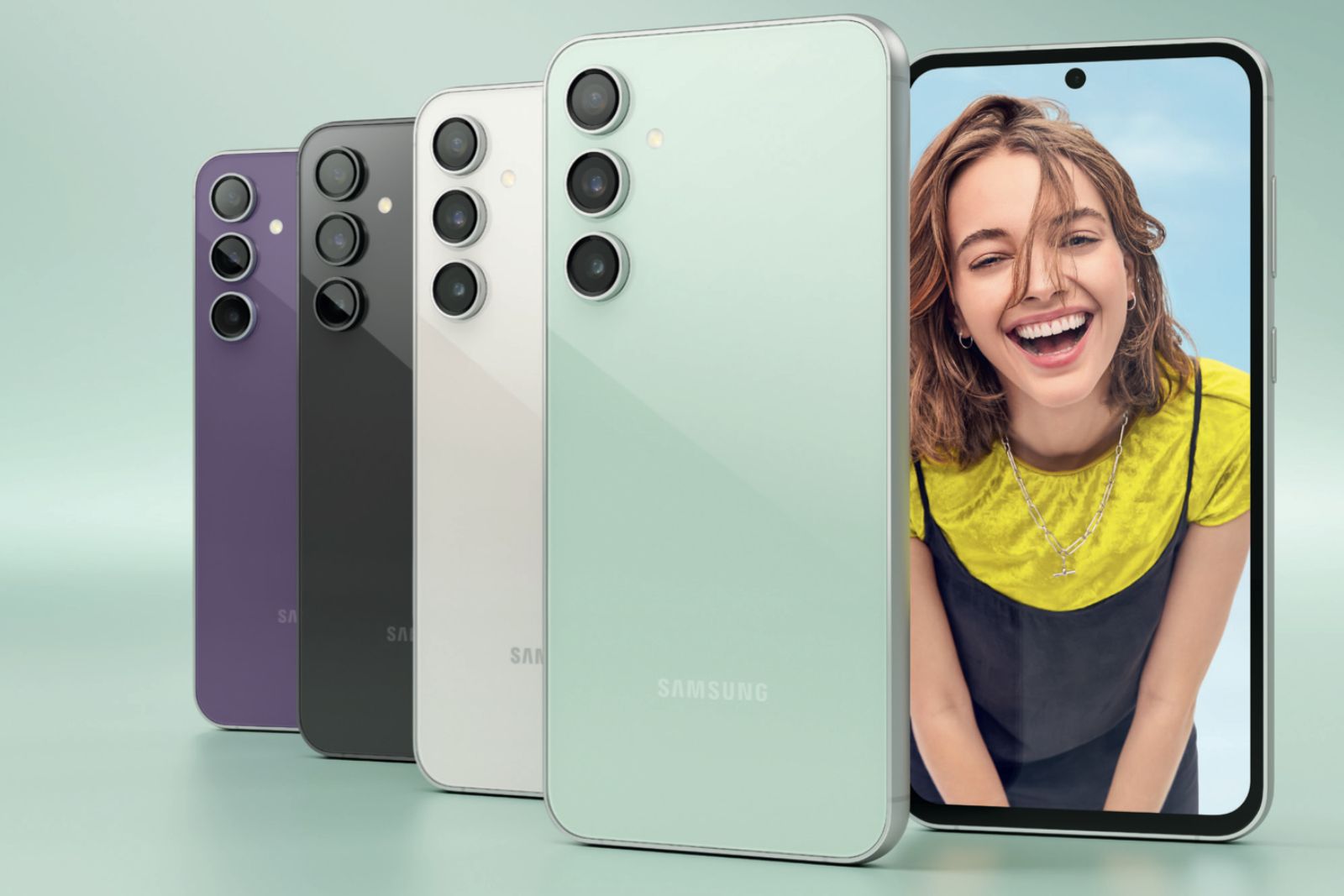 Samsung
Google is using an Actua OLED display this year, which matches Samsung with an FHD resolution and adaptive refresh rates up to 120 Hz. However, Google's screen gets a bit brighter at 2,000 nits. The Google Pixel 8 Pro's display gets even brighter and has a wider range of adaptive refresh rates, but the Pixel 8's screen is still very good.
Both phones have a bottom-firing speaker that should get the job done most of the time. Be careful when watching videos in landscape orientation, as your finger can cover the speaker if you hold it wrong. Neither phone is going to win any awards when it comes to sound, but both get reasonably loud and both sound good enough to get the job done.
Performance and software
The Google Pixel 8 runs Google's latest SoC, the Google Tensor G3. Meanwhile, the Samsung Galaxy S23 FE uses Qualcomm's 2022 flagship, the Snapdragon 8 Gen 1. This is an interesting comparison because while the Google Tensor SoCs are known for being less powerful than Snapdragon chips, we are also comparing last year's Snapdragon to this year's Tensor, which closes the gap in terms of pure performance metrics.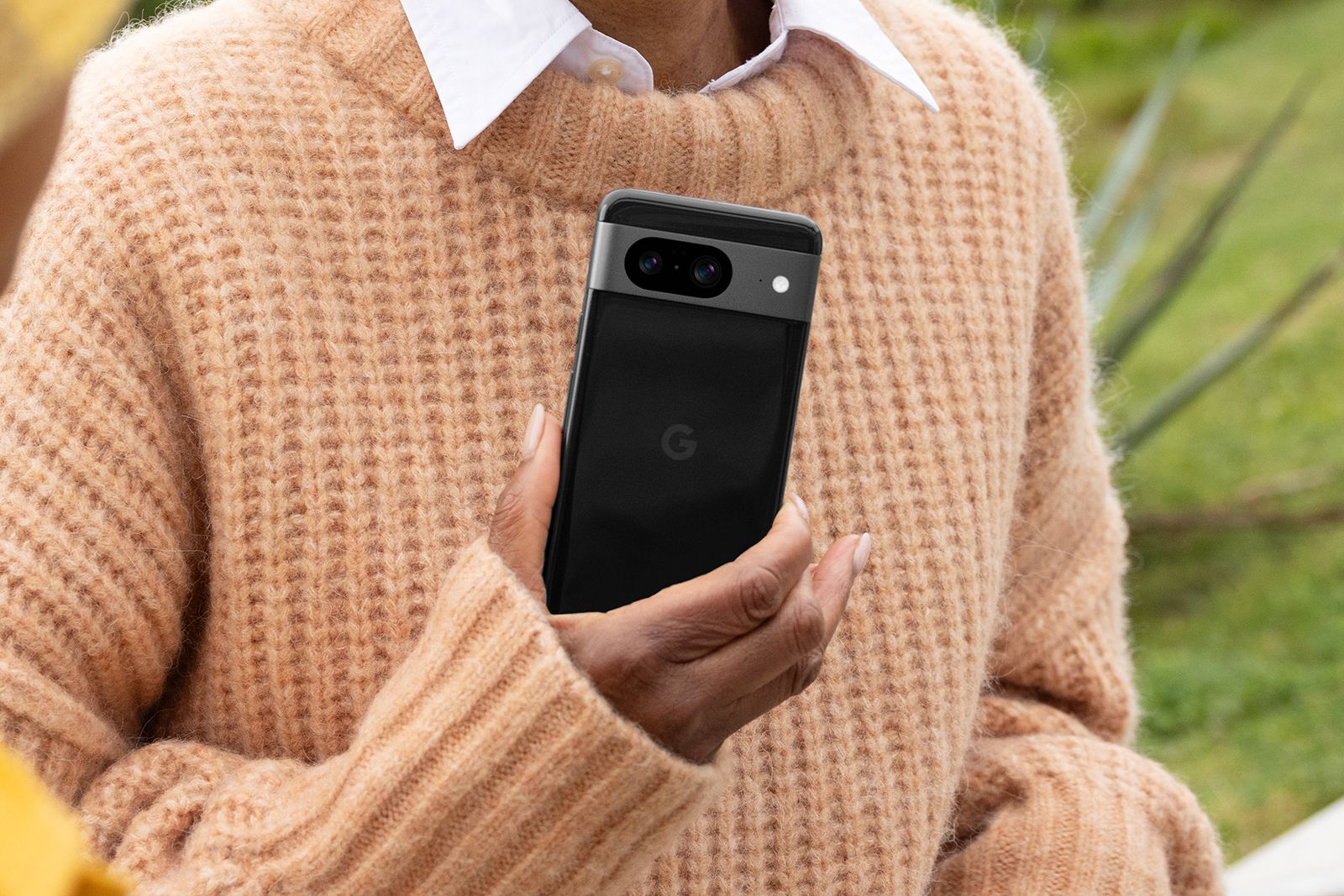 Google / Pocket-lint
No matter which phone you get, the vast majority of tasks are going to feel snappy and responsive. We don't live in the dark ages of CPUs anymore, so watching YouTube videos or scrolling Instagram is not an intensive task for a flagship phone from any brand. Even mobile games should run fine on either device, although they might get a little warm if the game is more demanding.
In short, you'll really have to push these phones to see any real difference. Given the generational leap, the Google Tensor G3 could be better than the Snapdragon 8 Gen 1, at least when it comes to AI-based tasks, which are becoming more commonplace. For this reason, we think the Pixel 8 is the better-equipped phone overall.
For software, the Pixel 8 runs Google's latest Android 14, which launched on the same day as the phone itself. You'll get the latest Android features, battery improvements, and under-the-hood changes that Google has come up with. Google's software updates are almost always on time as well, so you don't have to worry about keeping up with the Joneses in terms of software updates.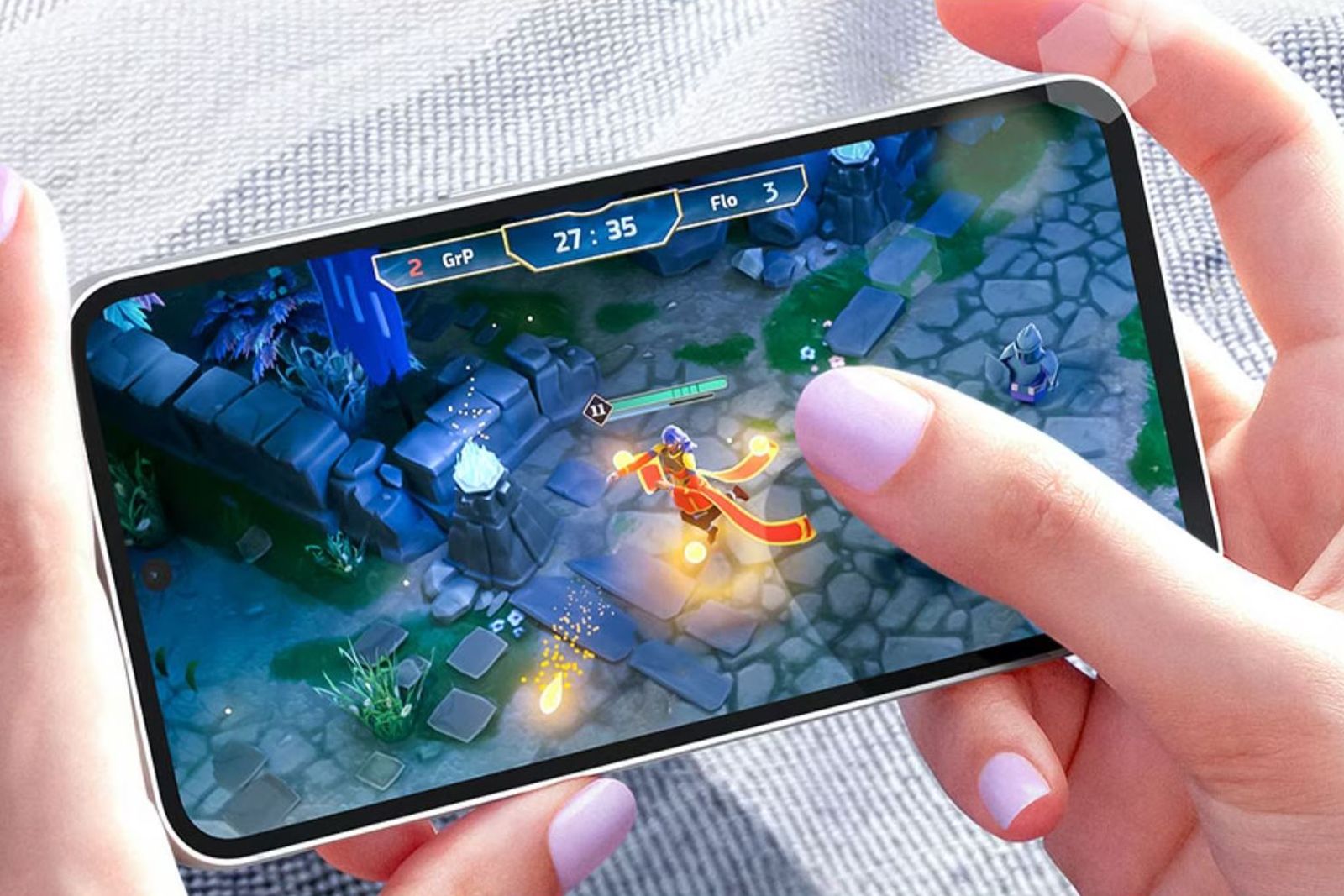 Samsung
The Galaxy S23 FE comes with Android 13 with One UI over top. Samsung will almost certainly upgrade the phone to Android 14, but the OS wasn't officially launched when the phone was announced.
Whether you like Samsung's One UI is a matter of preference more than anything. It's a lot snappier and less bloated than old Samsung software, and Samsung has been very good about software updates over the last few years. Really, the only choice you have to make for software is whether you want vanilla Google Android or Samsung's flavor with your phone.
Cameras
Cameras are where things start to separate between these two devices. Google's flagship phones have some of the best photography in the business, and this year's phone comes with two very capable cameras. Pixel 8 owners have a 50 MP rear shooter with an f/1.68 aperture and 2X optical zoom. It's paired with a 12 MP ultra-wide camera with an f/2.2 aperture. Behind the lenses is Google's truly outstanding image post-processing which makes photos look brilliant using AI smarts.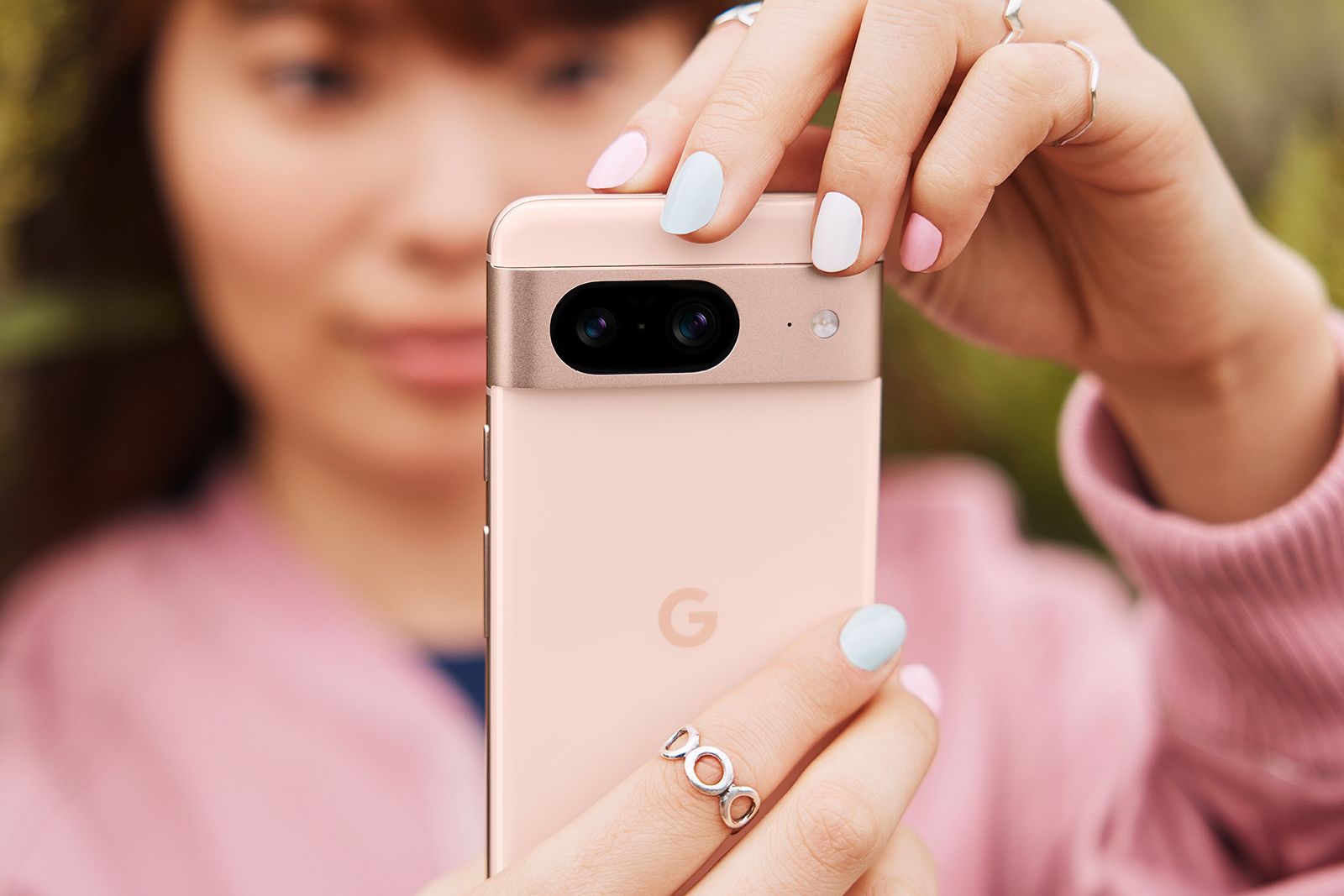 Google / Pocket-lint
The Samsung Galaxy S23 FE is no slouch either, and it relies on a triple camera setup. You get a 50 MP main shooter with a 12MP ultra-wide lens and an 8MP telephoto lens. The cameras sport f/1.8, f/2.2, and f/2.4 apertures respectively. In addition, you get a 3X optical zoom when using the telephoto lens.
Both camera systems are capable of taking excellent photos during the day and very good photos at night provided that you take advantage of each system's night mode.
However, all told, we give the win to the Pixel 8. Google's post-processing really is world-class, and you'll notice that a lot more often on low-light photos. Even the front camera, which is fairly even on paper between both phones, will often turn out better pictures on the Pixel. The Galaxy S23 FE takes excellent pictures as well, but Google does some magic with its software.
Samsung
Conclusion
What you have here are two very affordable phones that attract two very different types of people. The Google Pixel 8 is the better everyday phone. Yes, it has fewer cameras and Google's Tensor CPUs aren't best known for blistering performance. In this comparison, though, the Tensor G3 has the slight advantage of being a generation newer, so the performance gap is potentially closed. There just aren't any glaring weaknesses here for the Pixel 8, and it's the natural choice between the two.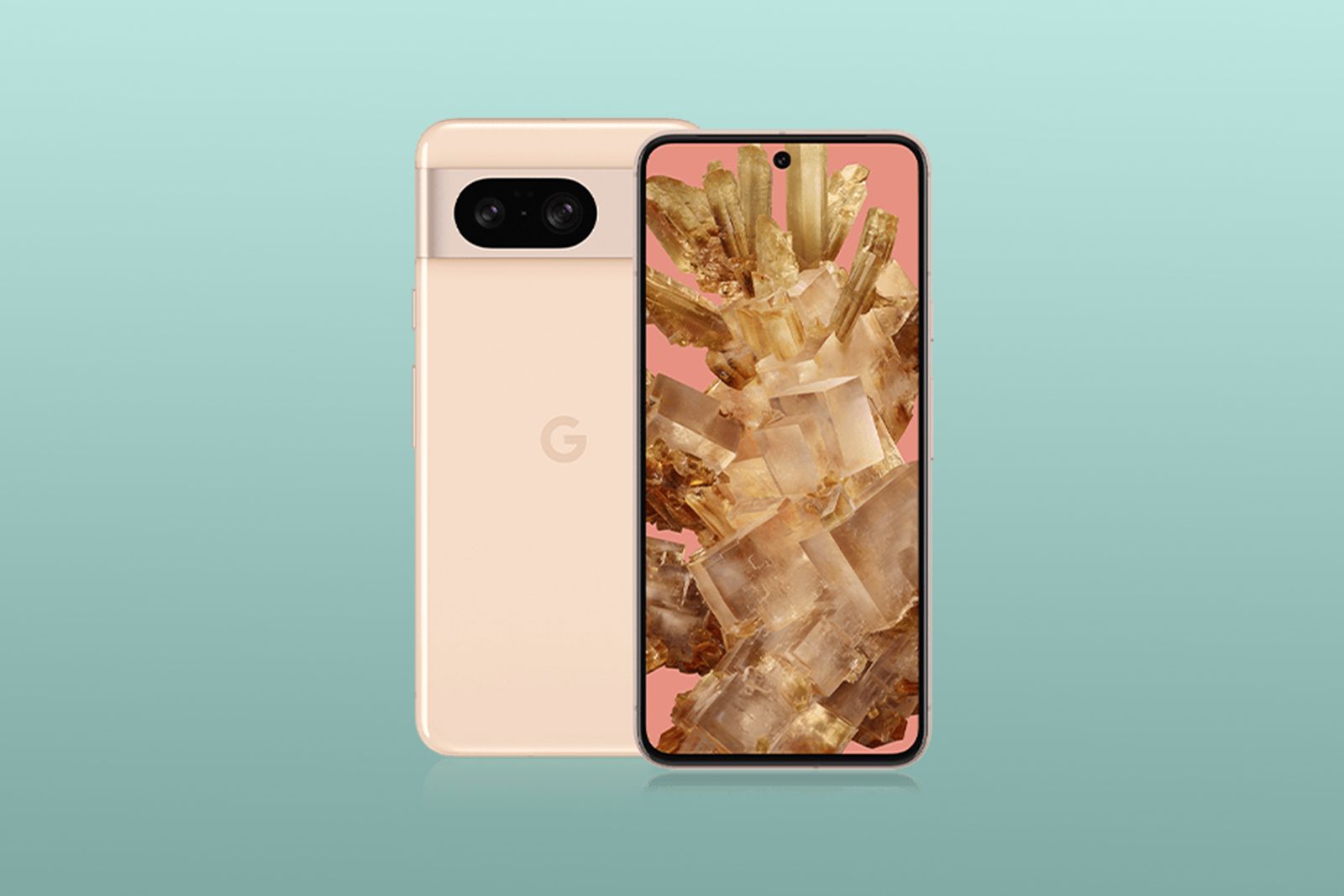 @EvLeaks/ Google
That said, the Samsung Galaxy S23 FE is no slouch either, and given that it'll cost you $100 less, it's a very tempting option. The Snapdragon 8 Gen 1 is still a powerful chip capable of playing today's latest mobile games. Samsung does cameras very well, too, so it's not like you're going to be taking terrible photos by comparison. Saving yourself a few bucks here will leave you with very few compromises.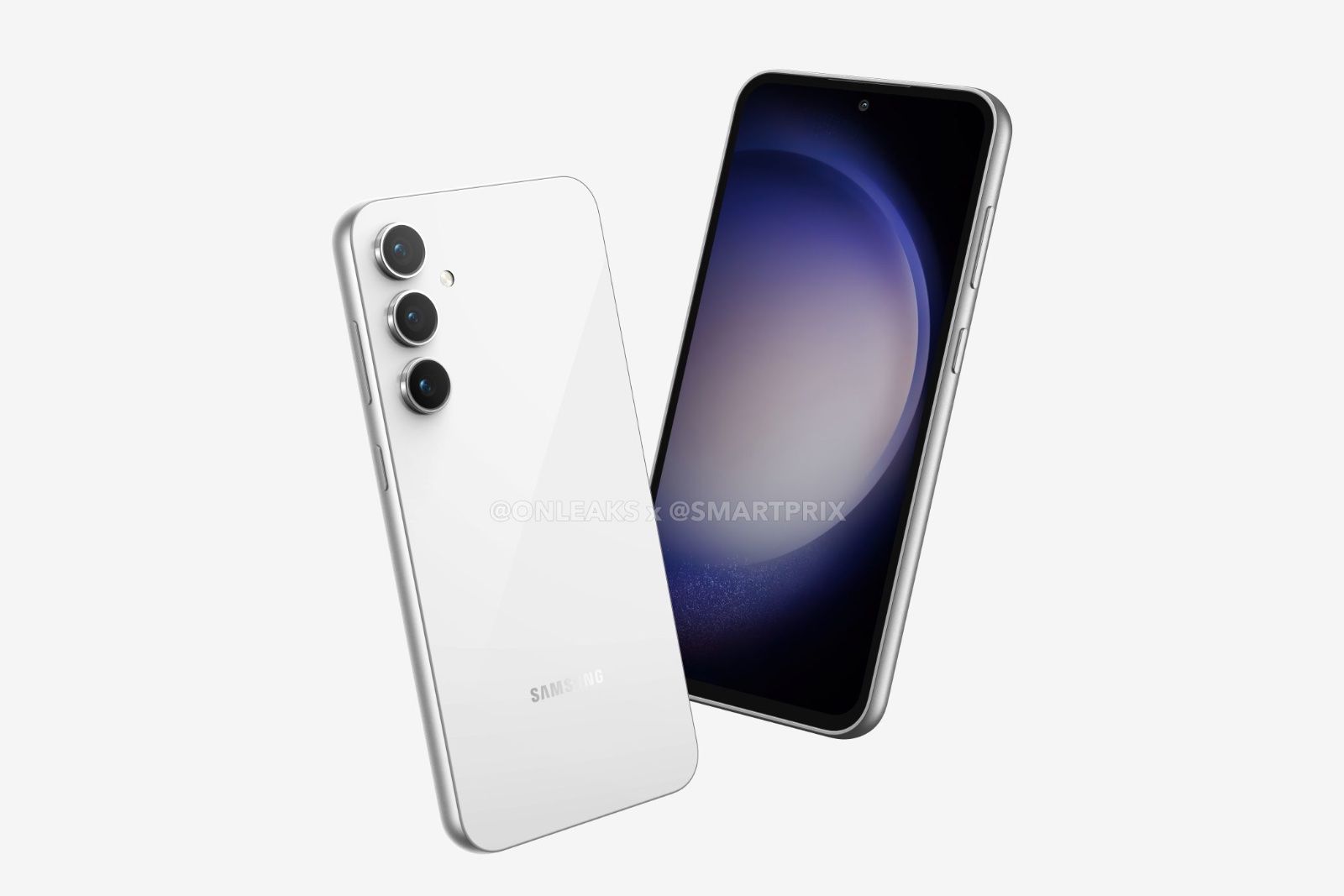 SmartPrix
In true tech blogger fashion, I'm going to tell you that you can't go wrong either way. Both phones will get software updates and remain supported for a long time and both of them are powerful enough to tackle the challenges of a modern smartphone. However, if you have the extra scratch, we think the additional $100 is worth it for the Pixel 8