Computers
Samsung Galaxy Tab S9 FE vs Galaxy Tab S9: What's the difference?
Samsung

Samsung Galaxy Tab S9 FE

Best value

The Samsung Galaxy Tab S9 FE offers similar functionality and styling to its pricier sibling, but a few corners were cut to hit this price point. The display gets a downgrade, as does the processing power, but depending on your needs, it could be the right choice.

Samsung / Pocket-lint

Samsung Galaxy Tab S9

Best performance

The Samsung Galaxy Tab S9 will cost you more money, but it'll also net you a 120Hz OLED display and a Snapdragon 8 Gen 2 processor. If you want to play the latest games at high settings or if you like to edit videos on your tablet, it's worth the additional cost.
Samsung's lineup of Galaxy Tab S9 tablets are easily among the most impressive Android slates on the market, unfortunately, they're also among the most expensive. The good news is, that barrier to entry just got lower, as Samsung has introduced two value-oriented FE models to the equation.
Today we're focusing on the Tab S9 FE, and how it compares to its non-FE sibling, but it's also worth mentioning the Tab S9 FE+. The Plus model has the same processor but comes with a larger display, an extra ultra-wide camera on the rear and a larger battery pack. So if you feel like the Tab S9 FE is lacking in those specific areas, the FE+ could be the one for you.
With that said, let's get into the comparison. Here's everything you need to know about the Galaxy Tab S9 FE, and how it compares to the Galaxy Tab S9.
Price, specs and availability
The Galaxy Tab S9 was launched in July 2023 and has been widely available at retail since August. It retails for around $800 for the Wi-Fi-only model or around $1,150 for the 5G model.
The Galaxy Tab S9 FE was announced on October 3, 2023, and at the time of writing, Samsung has yet to confirm the price or availability. However, the whole point of the FE series is that it's more affordable, and recent leaks posted by SamInsider lead us to believe it will be available for under $600.
| | Samsung Galaxy Tab S9 FE | Samsung Galaxy Tab S9 |
| --- | --- | --- |
| Storage | 128GB / 256GB + microSD | 128GB / 256GB + microSD |
| CPU | Exynos 1380 Octa-Core | Qualcomm Snapdragon 8 Gen 2 for Galaxy |
| Memory | 6GB / 8GB | 8GB / 12GB RAM |
| Operating System | Android 13, Samsung One UI 5 Tab | Android 13, Samsung One UI 5 Tab |
| Battery | 8,000 mAh | 8400mAh |
| Camera (Rear, Front) | 8MP rear, 12MP front ultra-wide | 13MP rear, 12MP ultra-wide front |
| Display type | 10.9-inch LCD 2304×1440 90Hz | 11-inch AMOLED 2560×1600 120Hz |
| Connectivity | Wi-Fi 6E / 5G | Wi-Fi 6E / 5G |
| Measurements | 165.8×254.3×6.5 mm | 254.3×165.8×5.9 mm |
| Colors | Mint / Silver / Gray /Lavender | Beige / Graphite |
| Weight | 523g | 498g |
| IP RATING | IP68 | IP68 |
Design and display
Aesthetically, the Galaxy Tab S9 and S9 FE are very similar. The most obvious difference is the lack of a ridge for the S Pen on the rear of the FE model. The S Pen is included with both tablets, but it attaches to the side of the FE model, like an iPad, rather than on the rear.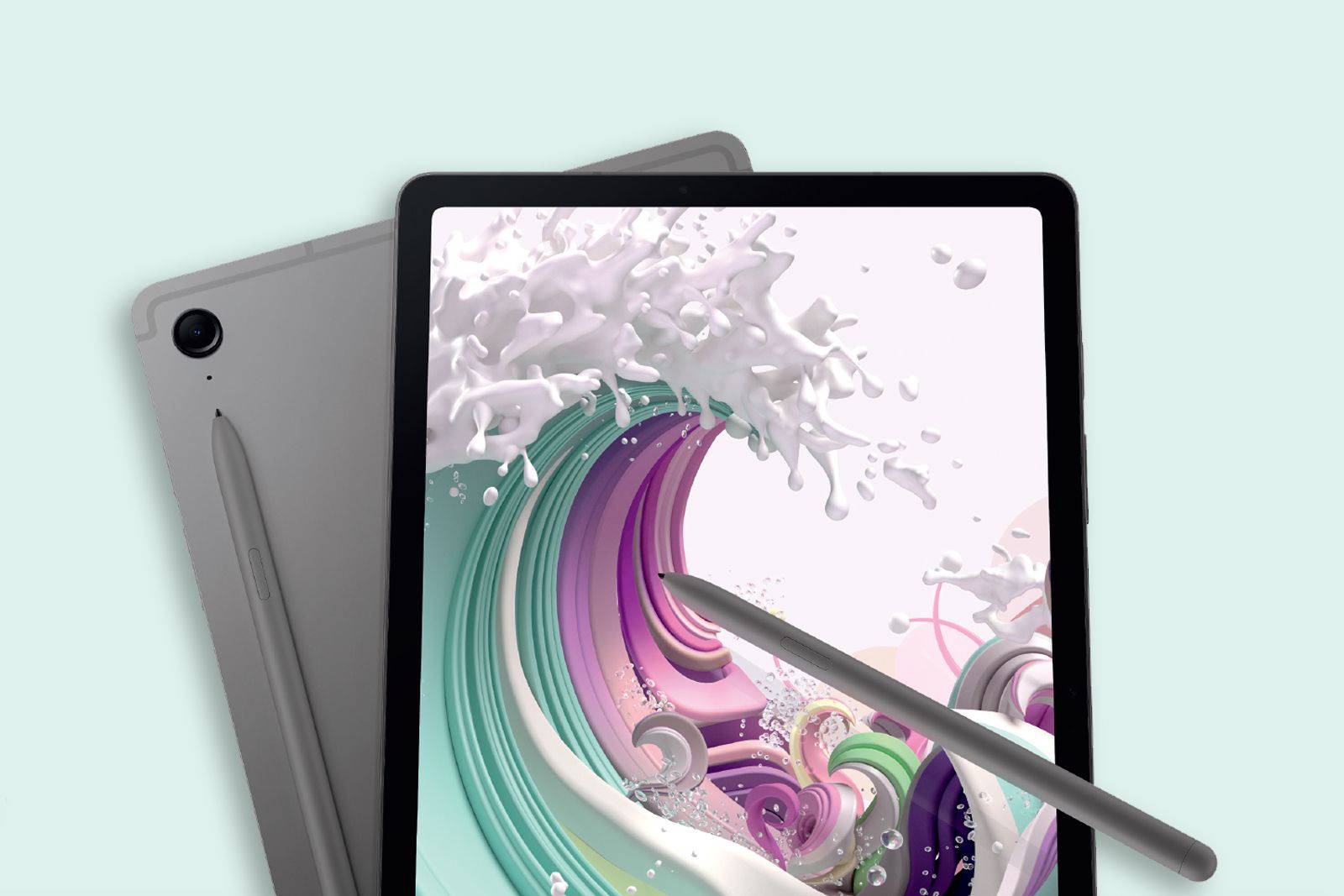 Samsung
The Tab S9 FE has a slightly smaller display, but the chassis has roughly the same footprint and slightly thicker bezels. Despite the smaller screen, the Tab S9 FE is actually the thicker and heavier option of the two. We're talking less than a millimetre of extra girth and about 25 grams of weight, though, so both remain highly portable.
If you like your tablet to have a bit of personality, there are more colour options to choose from with the FE model, and they're a bit more lively, too. The Tab S9 is available in only Graphite and Beige, whereas the Tab S9 FE can be had in Mint, Lavender, Gray or Silver.
When it comes to the display, both offer a similar resolution and both have adaptive refresh rates, however, the Tab S9 FE is a step-down in display tech. It uses an LCD panel, rather than AMOLED, and it has a lower refresh rate of 90Hz, compared to 120Hz on the Tab S9. In practice, this means the contrast levels will be less impressive and swiping around the operating system might not look quite as smooth if you choose the FE over the standard Tab S9.
Hardware and performance
Aside from the display tech, the big difference between these two tablets is in the processing power. The FE runs on Samsung's own Exynos 1380, whereas the regular Tab S9 uses Qualcomm's Snapdragon 8 Gen 2 processor, which is widely recognised as one of the fastest mobile SoCs on the market today.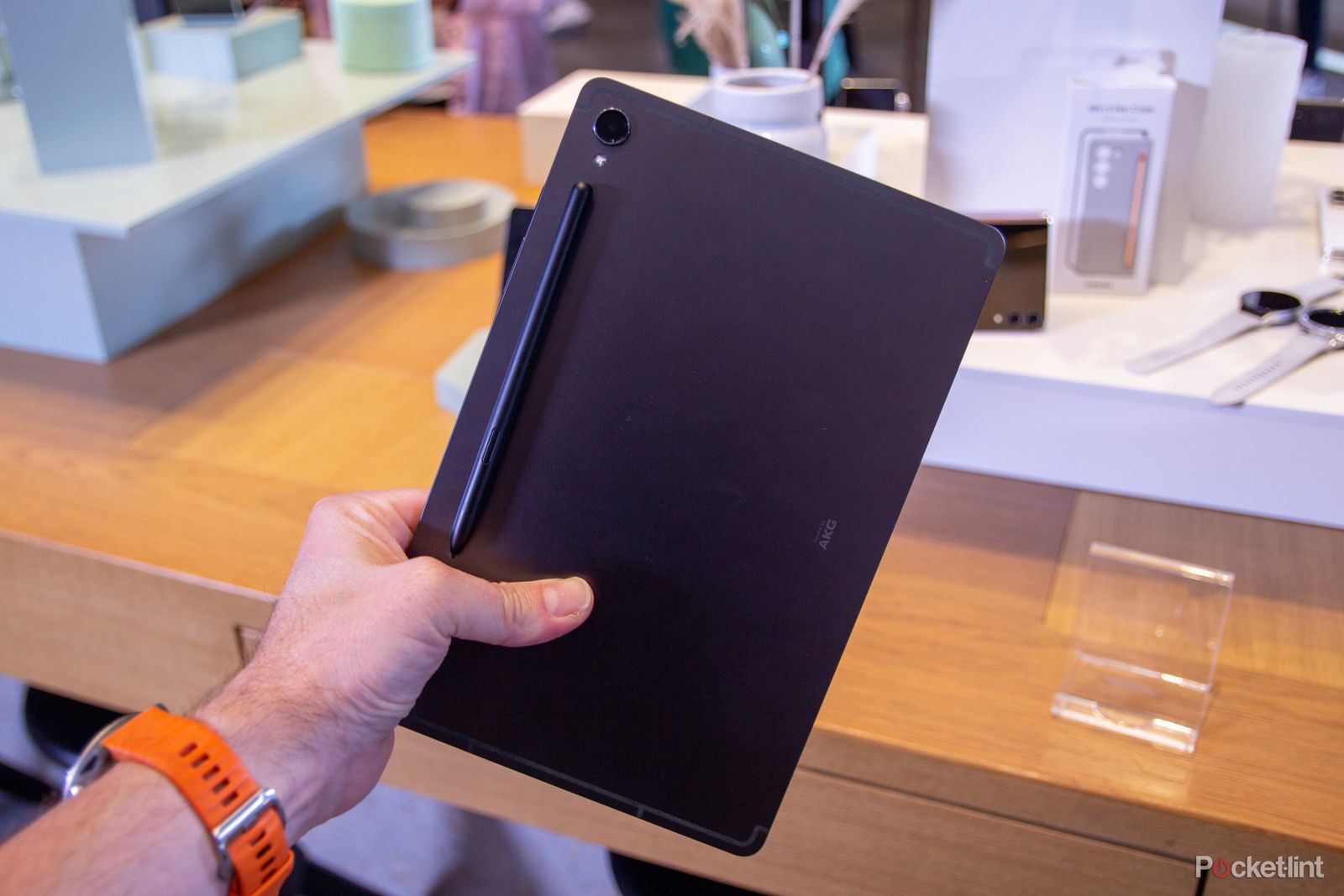 The Exynos 1380 is the chip that powers Samsung's mid-range Galaxy A54 5G, and our experience with this phone gives us some idea of the performance we can expect from the Tab S9 FE. In short, it's more than good enough for casual use like web browsing and social media, but if you're trying to run graphically-intensive games or doing some heavy multitasking, it'll start to show its weaknesses.
In addition to the slower processor, the FE model also has less RAM, another indicator that it's not designed with serious multitasking in mind. Otherwise, both tablets offer the same storage options, and both can boost this storage by adding a microSD card.
The Tab S9 FE also has a smaller battery, but since it's using an LCD panel, rather than OLED, it should equate to a very similar overall battery life.
Cameras
Both tablets have a single rear camera and a front-facing selfie camera. The front cameras are similar on both tablets with a wide field of view and a 12MP resolution, the rear camera on the FE gets a bit of a downgrade, though.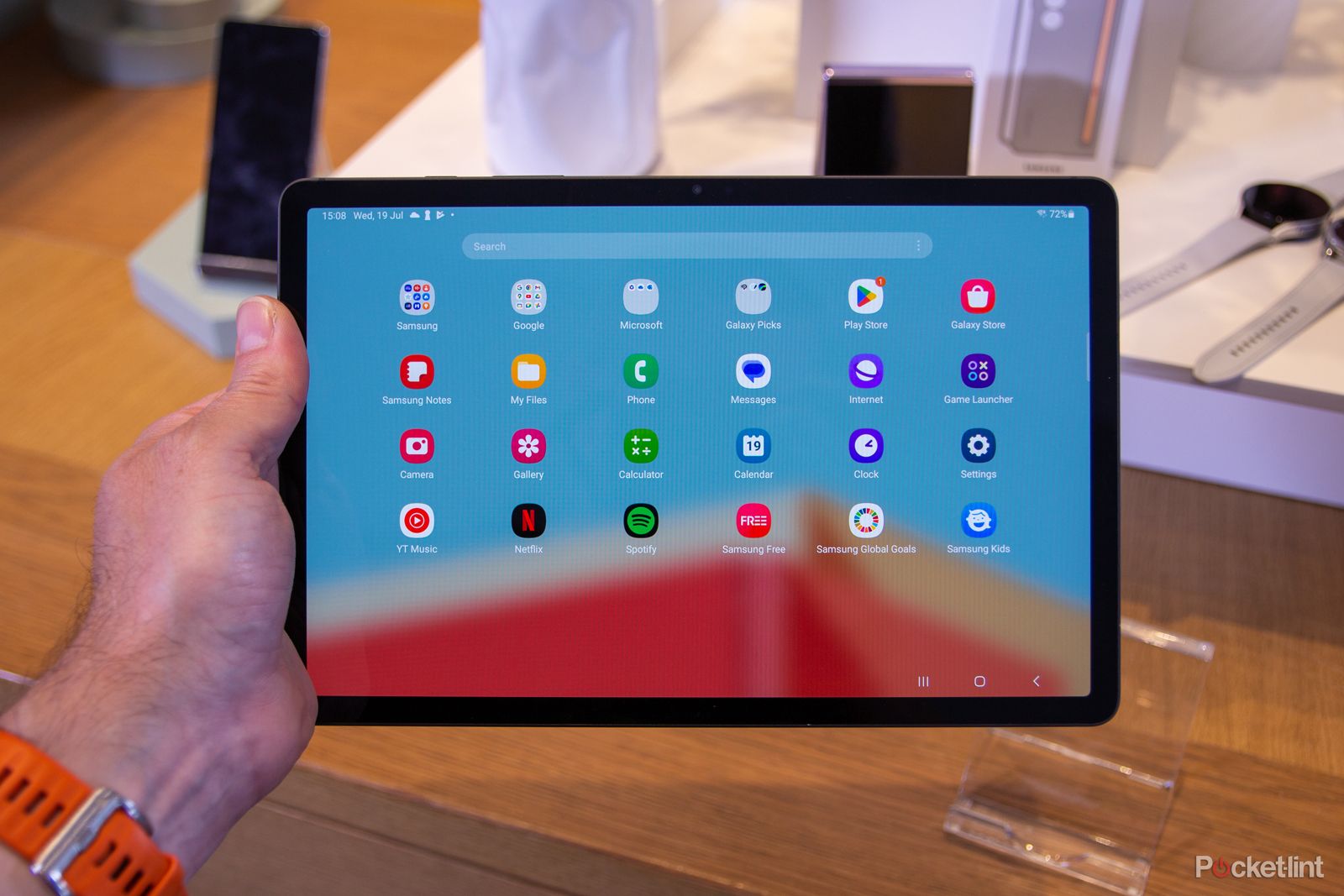 The Galaxy Tab S9 FE has an 8MP main shooter, whereas the standard Tab S9 has a 13MP camera. In all honesty, don't expect spectacular results from either option, the camera is there for convenience rather than something that's designed to compete with your smartphone. It's the front-facing cameras that are likely to get the most use on a tablet, for things like video calls, and in that area, they're quite evenly matched.
Verdict
Clearly, the Samsung Galaxy Tab S9 is superior to the FE in almost every area, but it also costs significantly more money. The right model for you all depends on what you want to do with your tablet.
If you want to do video editing, intensive image editing or play the latest high-fidelity games, then the Galaxy Tab S9 is the model for you. It has a much more powerful processor to deal with these demanding tasks, as well as more RAM and a nicer display with more accurate colour rendition.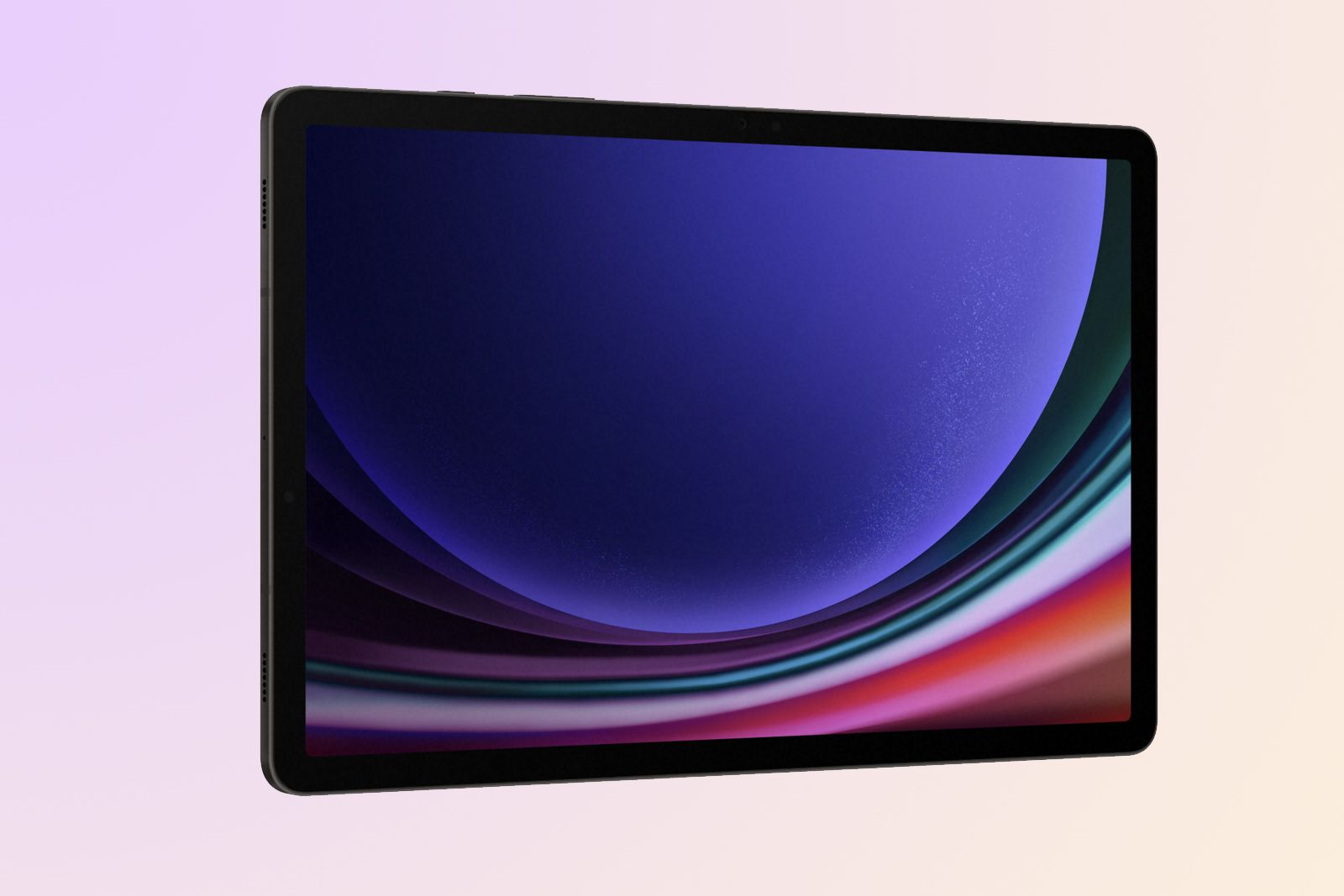 However, if you just want a large-screen tablet for watching Netflix, browsing social media and taking notes, then you'll be best served with the Galaxy Tab S9 FE. It offers all the same functionality at a price that's much easier on the wallet.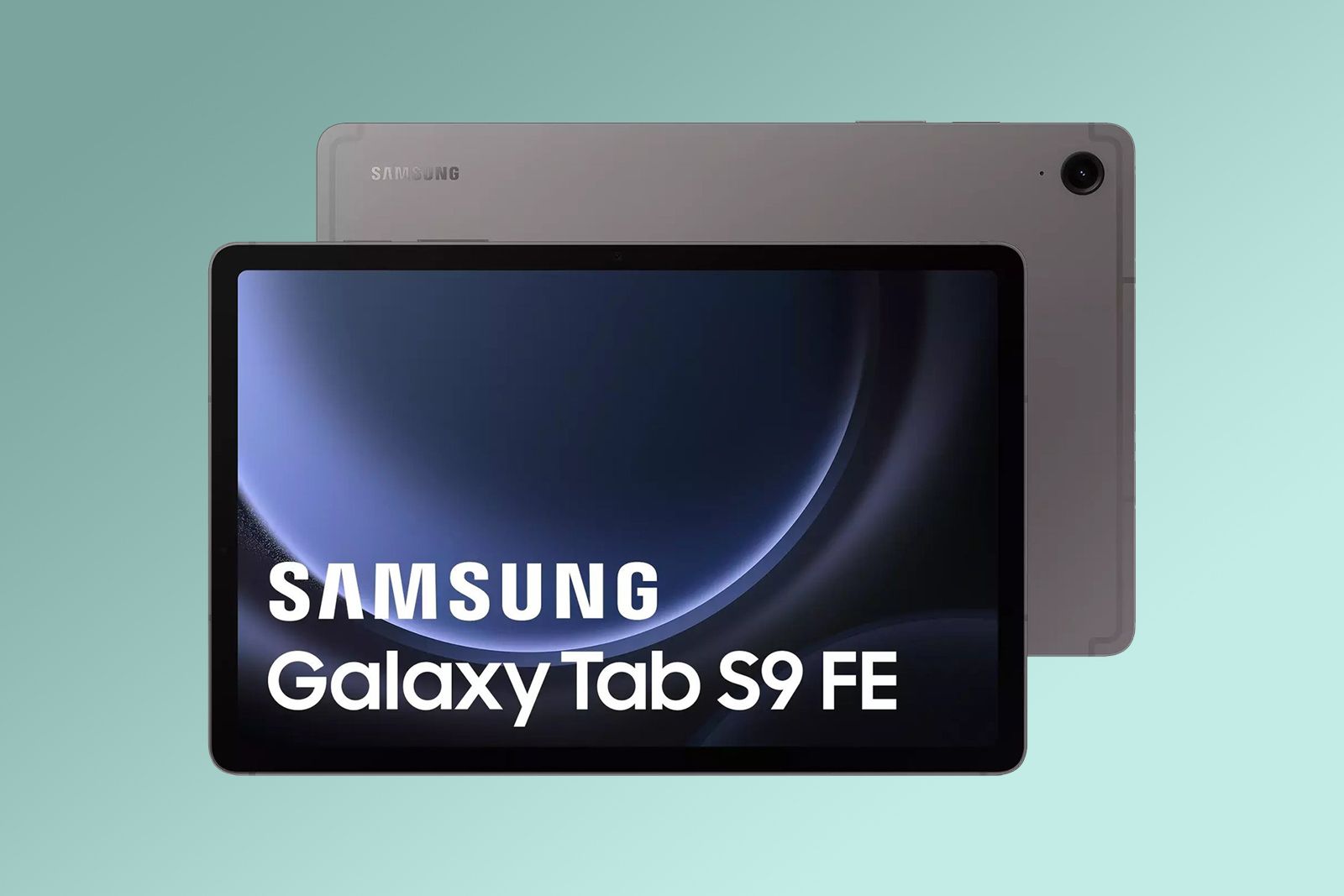 Samsung