Computers
The best professional-grade cameras 2023: Expert tested and reviewed
With camera technology quickly evolving, now is a better time than ever to invest in a pro-level camera. Indeed, features that were once pipe dreams, like full-frame sensors and extreme resolutions, are becoming commonplace, but professional gear still comes at professional prices. That's why we recommend comparing camera models to find the best ones worth a place in your gear bag.
We've tested and reviewed all the top-tier cameras to bring you this list of our top picks. This neat little guide is the result of countless hours of research and years of experience in the industry. So whether you're a veteran photographer or just getting started in the big leagues, you've come to the right place.
The best professional-grade cameras: Our top picks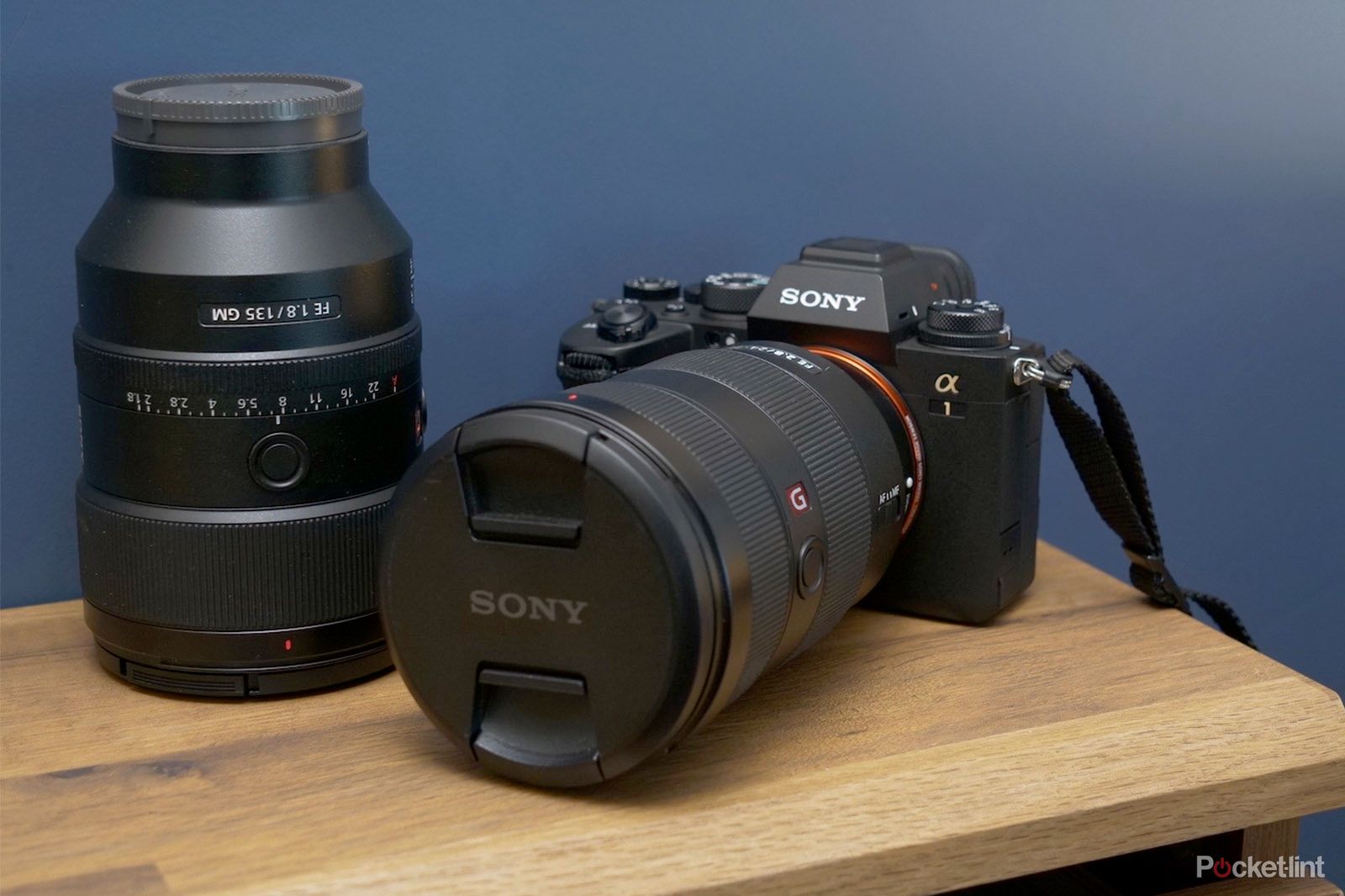 Sony A1
1. Best overall professional-grade camera
The champion ain't cheap
With an advanced full-frame sensor, lightning-fast processing, and video capabilities that go far beyond the bare minimum, the Sony A1 easily earns its stellar reputation.
Pros
Full-frame, 50MP Exmor RS sensor
Extremely fast processor
High-bitrate 8K video capabilities
Excellent performance in low lighting
Cons
Expensive
The touchscreen can't swivel; it only tilts
When the Sony A1 was released in 2021, it became the gold standard for professionals overnight. And it wasn't just hype. The cutting-edge hardware includes a full-frame sensor and a mirrorless design which combine together in a synergy of extreme resolutions and sharp high-speed images. It's virtually unmatched by the competition, with the specs to prove it.
For instance, consider the A1's burst mode. It can take a 30fps burst of 155 RAW photos at 50MP per image (take a minute to let that sink in). And with no mirror to get in the way of the shutter, the A1 achieves its speedy image capture silently. You can also employ its advanced continuous autofocus, which manages to keep fast-moving subjects sharp and in focus without fail. It might seem like magic, but that's just one example of the A1's power.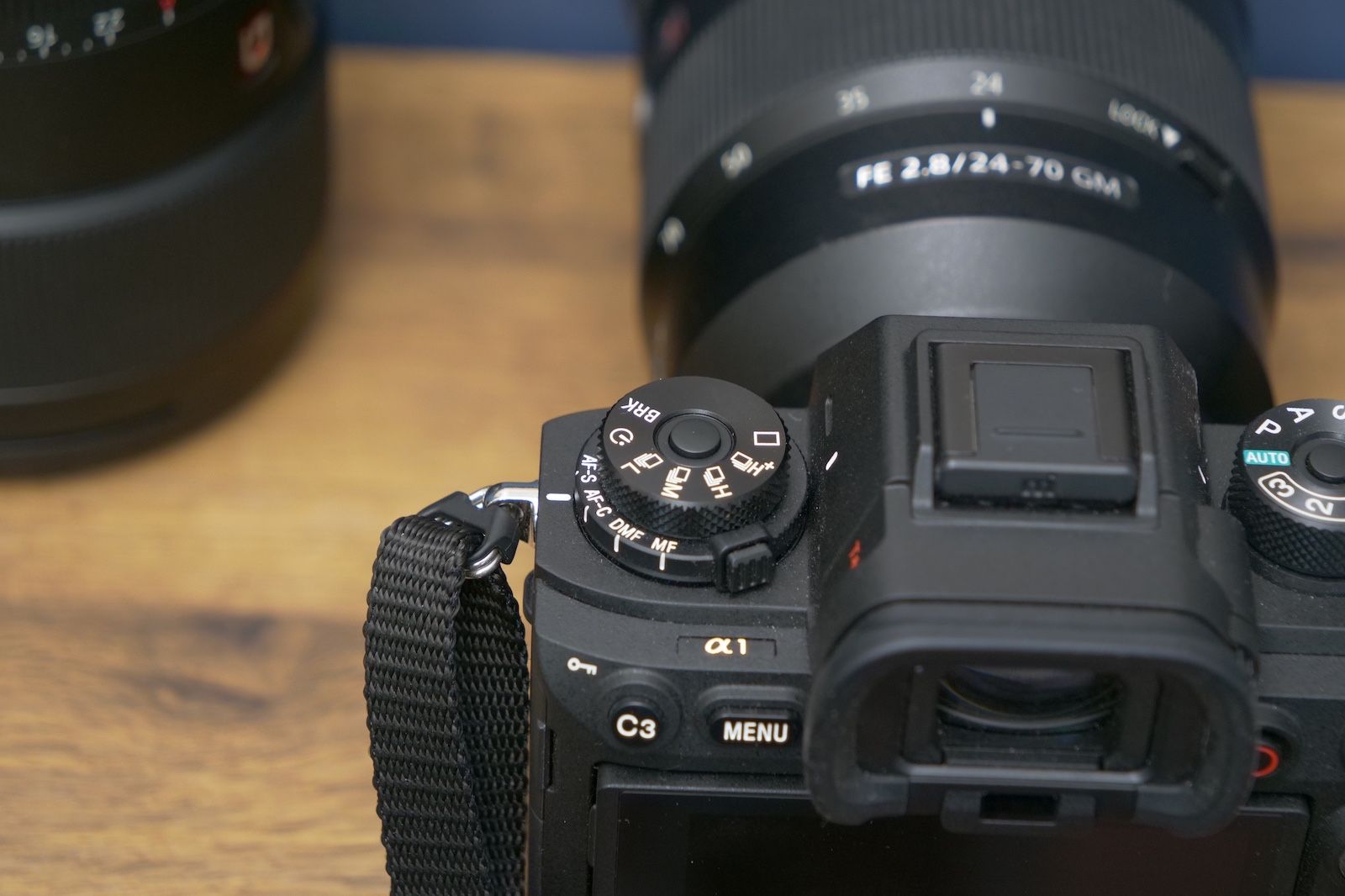 The Sony A1 also excels in video, making it what we called a "jack of both trades." With a maximum video resolution of up to 8K at 30fps, a range of available codecs like H.265, and 10-bit colour depth, the A1 exceeds the minimum standards for professional filmmaking. It can make independent projects easier on the lighting department as well since the sensitivity of the full-frame sensor lets you shoot in low-lighting conditions without losing colour and exposure data.
The only major drawback of the A1 is the price tag, which is undeniably high. However, professional photographers don't have to scrutinise the stellar specs for long to realise that the A1 is well worth the investment. And after enough wedding gigs and photo shoots, that fancy sensor will pay for itself.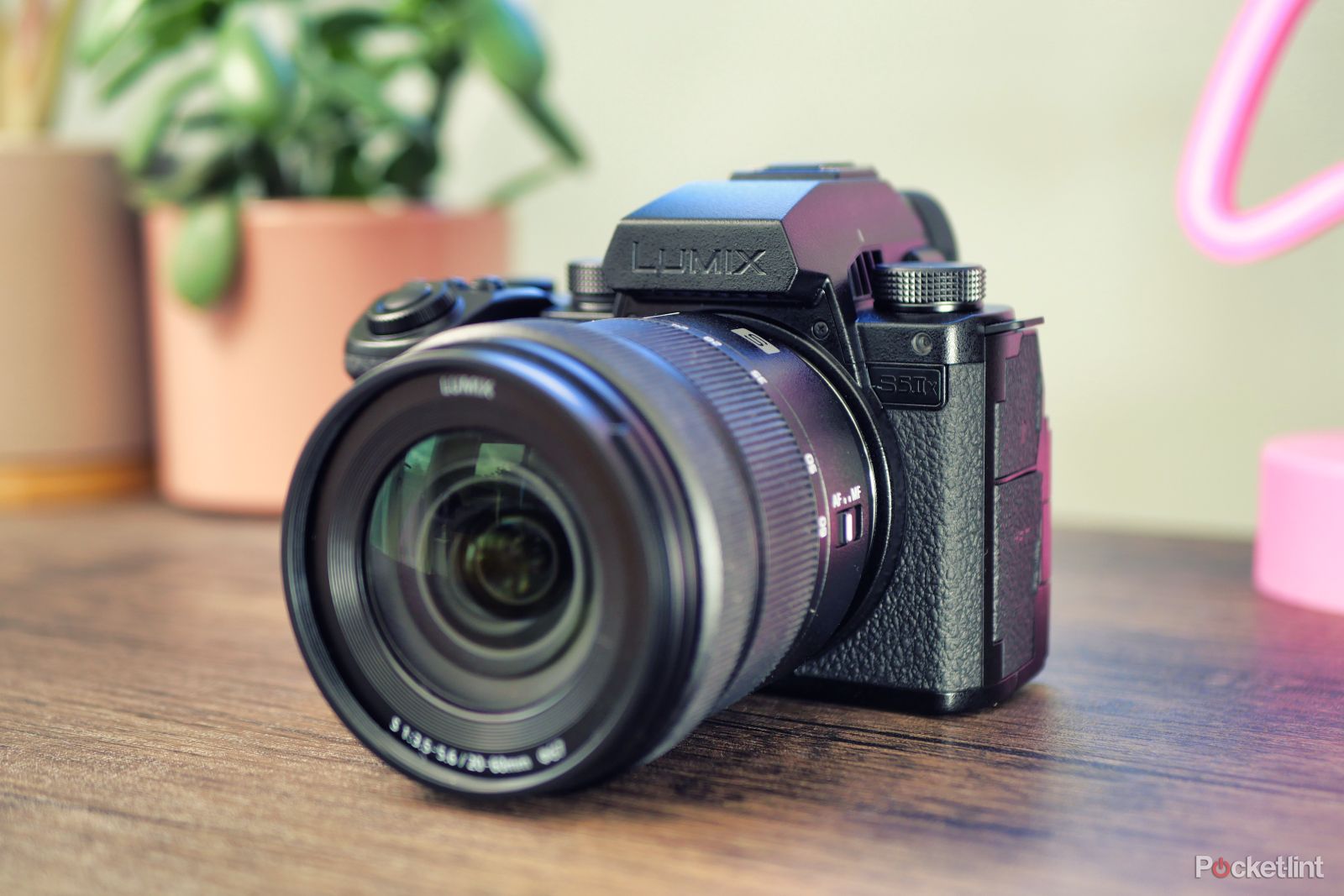 Panasonic Lumix S5IIX
2. Best pro-camera for video
The indie filmmaker's secret weapon
With hi-fi codecs, a max resolution of 6K, and a full-frame sensor, the Panasonic Lumix S5IIX is the perfect pick for taking pro-level video.
Pros
ProRes RAW support
Relatively affordable price
6K video recording at up to 30fps
Options for direct recording to an external drive
Cons
Not the ideal choice for still-photography
Nearly the same as the S5IIX, other than the extra codecs
The Panasonic Lumix S5IIX meets all the industry standards for professional videography, which is why the affordable price left us speechless. It boasts 6K footage, data-rich codecs, a full-frame sensor, and a mirrorless build, features that typically cost an arm and a leg. And for those colour-hungry clients that demand footage in ProRes, this camera delivers, with internal ProRes 422 HQ recording. It would seem the Lumix S5IIX isn't your typical camera.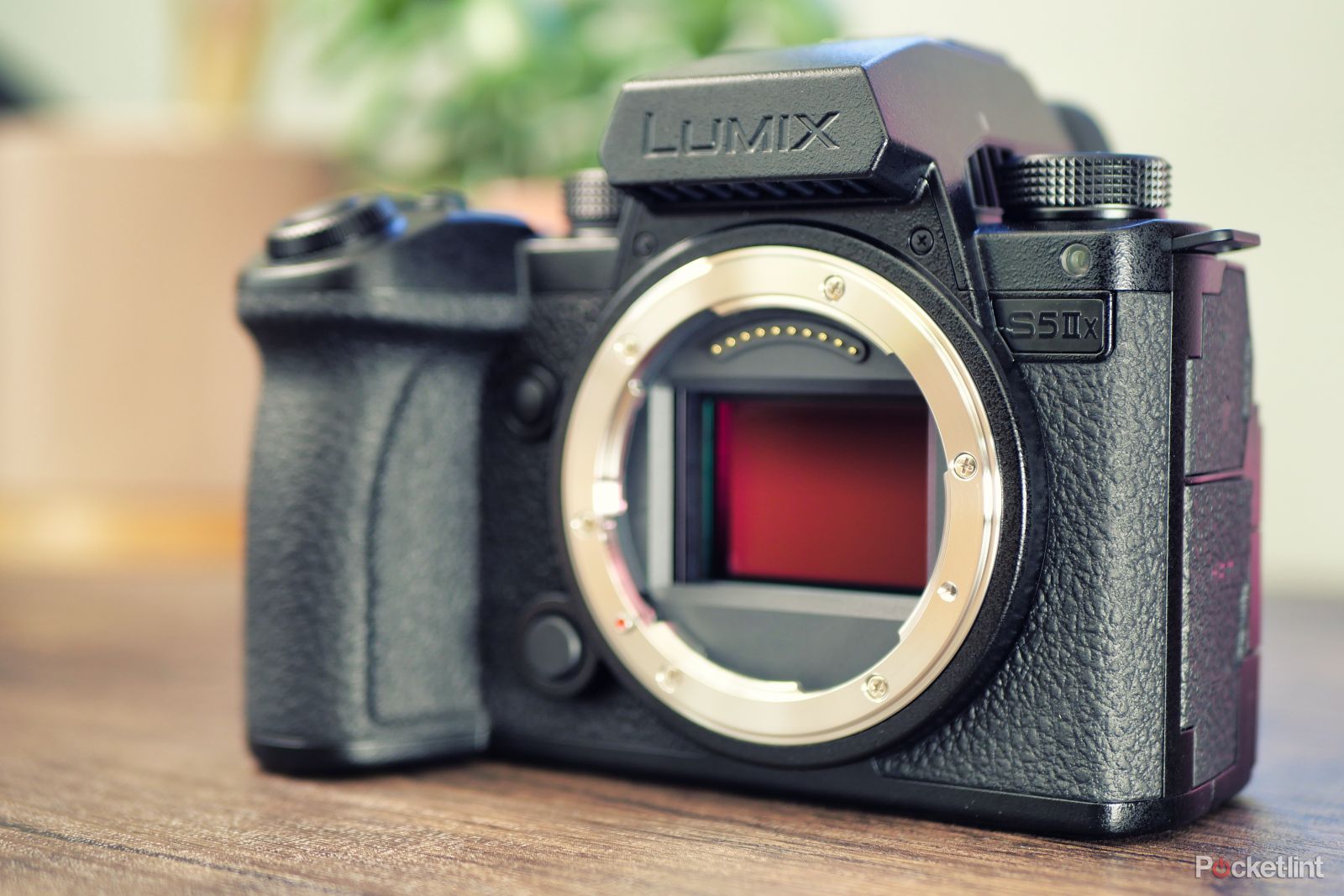 What's especially enticing for videographers is the ability to record directly to an external drive via USB-C and HDMI. That means you don't need to worry about swapping out microSD cards in the middle of a shoot since you can literally just plug in an external drive and hit record. Not only can this save you money on storage, but the USB-C and HDMI output also opens up new formatting possibilities. For example, you can connect a compatible Atomos recording device to unlock the 12-bit ProRes RAW codec. Yeah – you're going to need that extra storage space.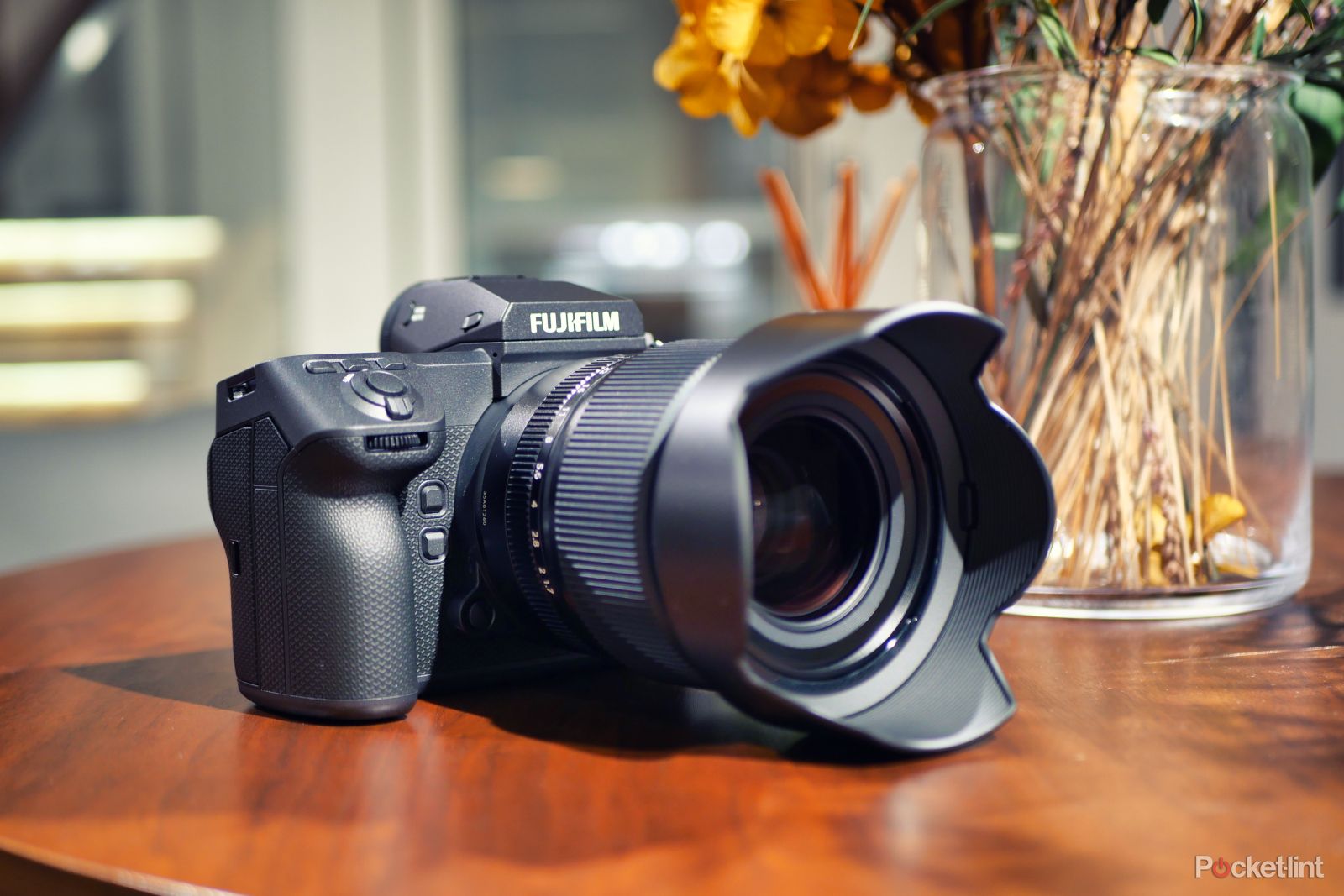 Fujifilm GFX100 II
3. Best pro-grade camera for the studio
A perfectionist's perfect pick
The Fujifilm GFX100 II is a medium-format camera with an absolutely massive sensor, so it's ideal for producing stunning, ultra-high-res photos in controlled studio settings.
Pros
Advanced autofocus with AI subject recognition
Medium-format 44x33mm sensor can take 102MP photos
Direct recording to external drives
8K video capabilities
Cons
Expensive price puts it out of range for most budgets
Max speed for continuous burst shooting is only 8fps
Professional photo shoots require professional gear, which is where the Fujifilm GFX100 II comes into play. This higher-end model fits right at home in the studio, with a max photo resolution of 102MP. That's why it's a favourite for those taking portrait, landscape, and product photography. Such high resolutions make it easier to edit the fine details in post, and the massive amount of data collected by its 44x33mm sensor means nothing gets lost in the shadows.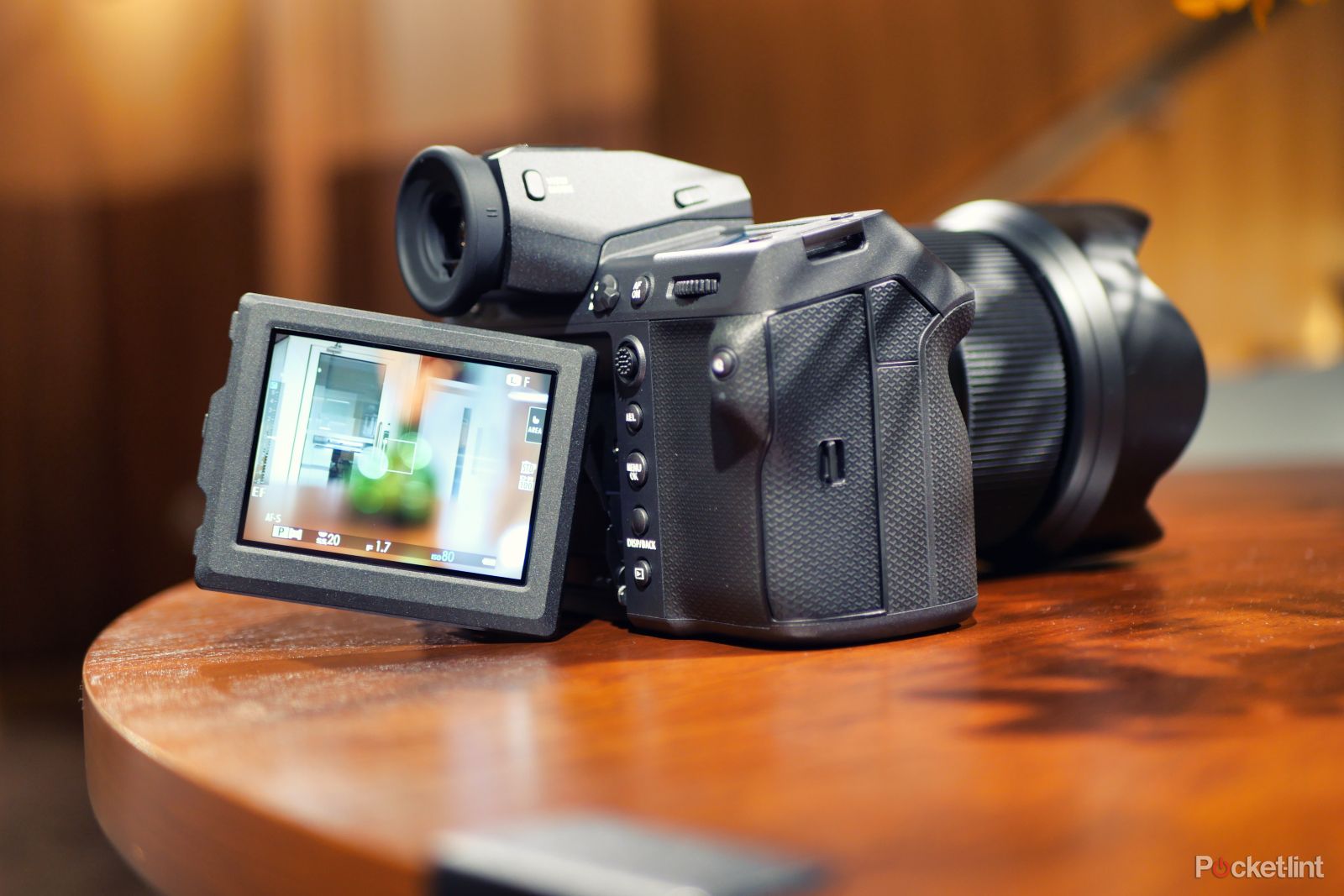 Of course, at this price, we would expect a camera to deliver on all fronts, which indeed it does. The GFX100 II also it excels in video, with a max resolution of 8K at 30fps, and you can even take it out of the controlled studio environment and hit the streets. In fact, unlike most medium-format cameras, the GFX100 II features an 8-stop in-body image stabilisation that helps alleviate the dreaded motion blur that plagues most medium-format cameras. It also has Fuji's super-powerful X Processor 5, which uses fancy AI-driven technology to keep the autofocus accurate and responsive.
Indeed, this is our top pick for studio photographers since the medium format sensor works best in controlled environments. Nonetheless, we consider the GFX100 II a powerful hybrid that exceeds industry standards on all fronts – and it has the premium price tag to prove it.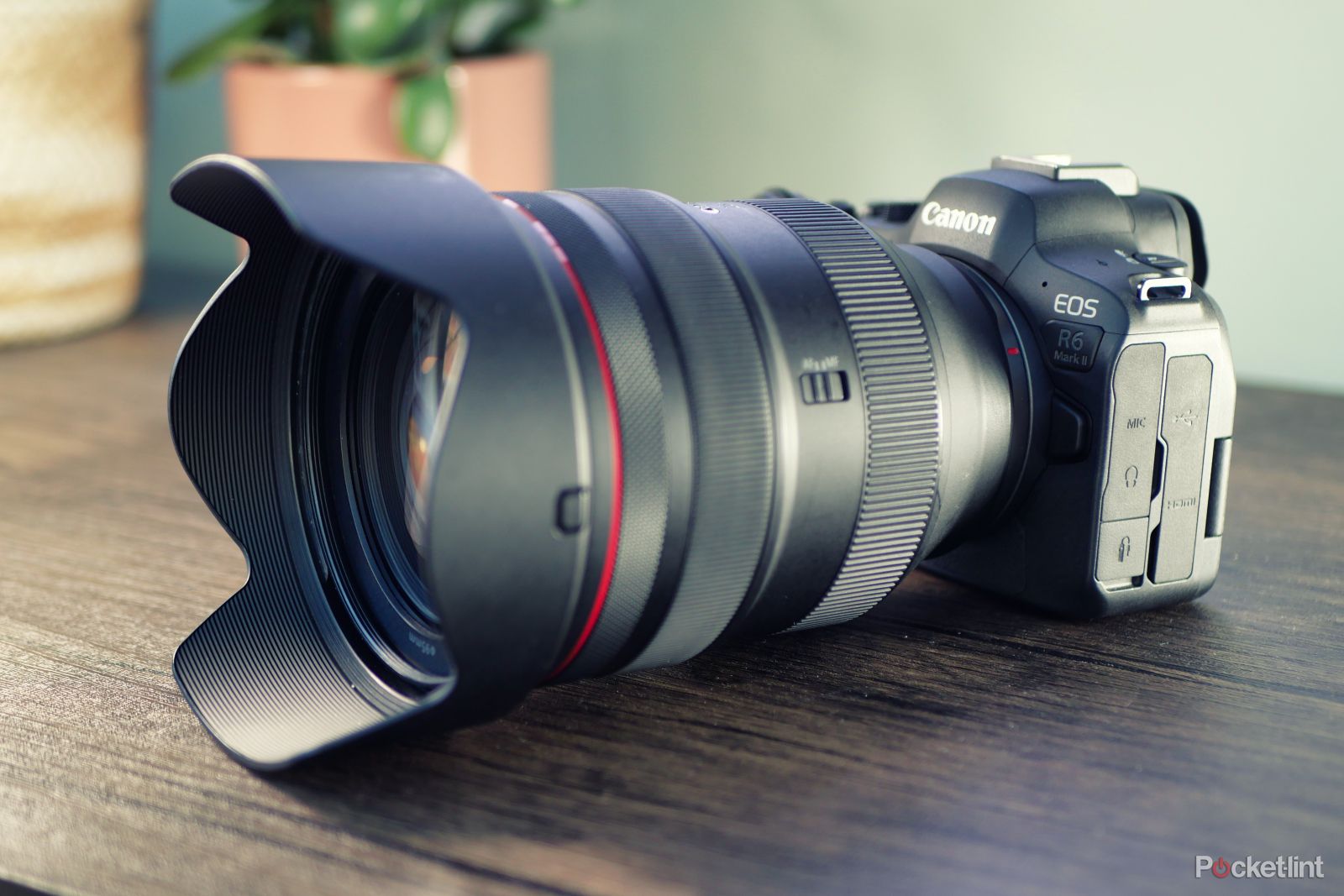 Canon EOS R6 Mark II
4. Best budget pro-grade camera
The value buy that can do it all
The Canon EOS R6 Mark II has all the top-tier specs we expect for a professional camera, yet it comes at an accessible price point for those with limited funds.
Pros
Relatively affordable
Up to 4K video at 60fps
Full-frame, 24.2MP CMOS sensor
Excellent autofocusing
Cons
Canon glass is notoriously expensive
Astrophotographers will lament the minimum shutter speed of 30 seconds
High-bitrate 4K footage? Check. Reliable in-body image stabilisation? Check. Full-frame sensor and mirrorless design? Check. The list goes on, and the Canon EOS R6 Mark II keeps up without missing a beat. It's an awesome hybrid camera that meets all the requirements for professional photography and videography, and some of its features go above and beyond.
The autofocusing, for example, is nothing short of cutting-edge. From a reliable continuous AF mode to lightning-fast single-point selective focussing, this thing makes manual focus almost obsolete. Canon also includes a slew of focus tracking options, which is a boon for filmmakers following a face. It can even track animals and cars, two subjects that we humans struggle to keep up with in manual-focus mode.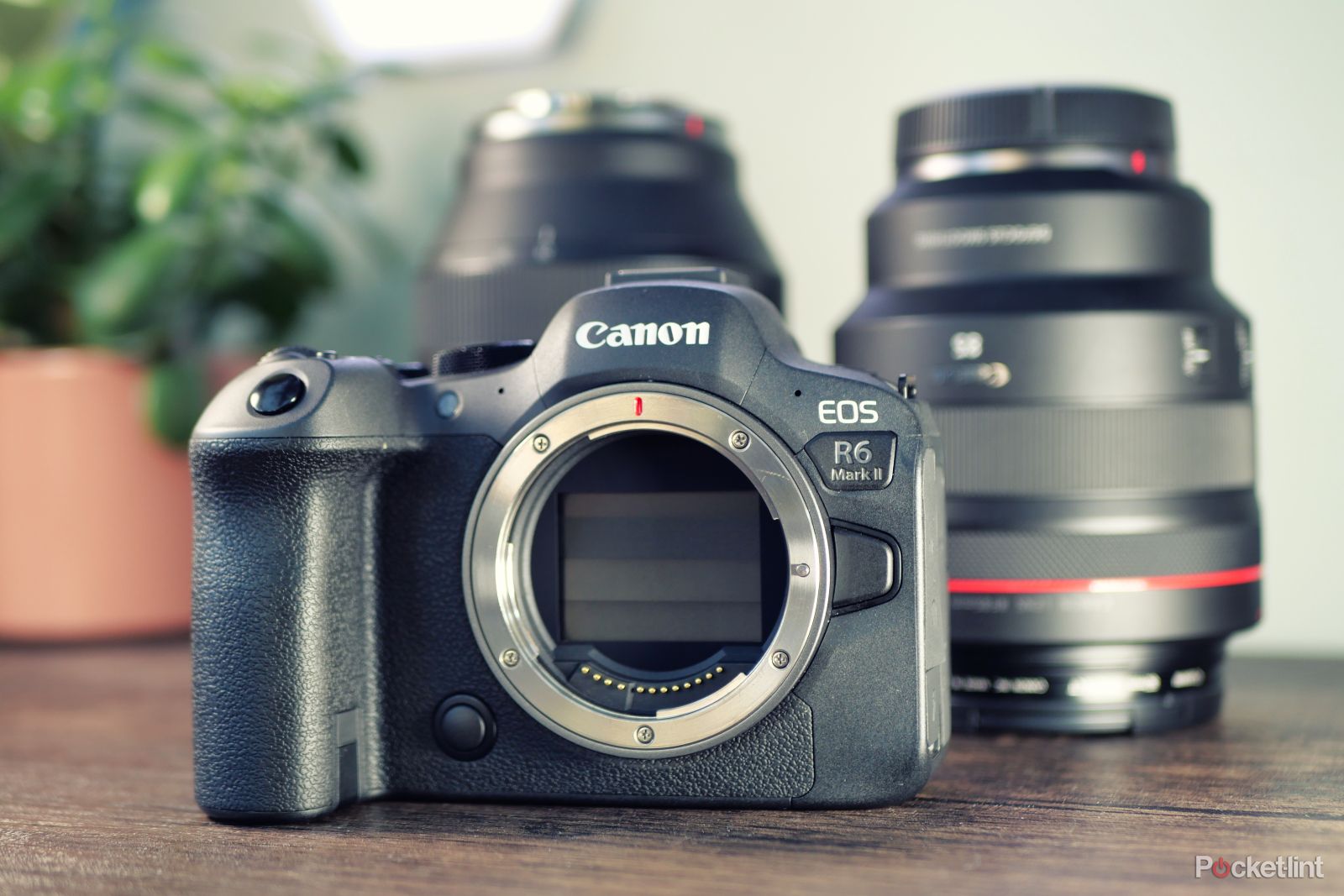 Of course, the price isn't exactly "cheap" by any means, but it's still a beast of a bargain, especially considering the versatility that this unassuming and lightweight camera offers. And even if your budget restricts you to basic kit lenses at the start, you can always pair the R6 Mark II with some higher-end Canon glass down the line as your photography funds grow.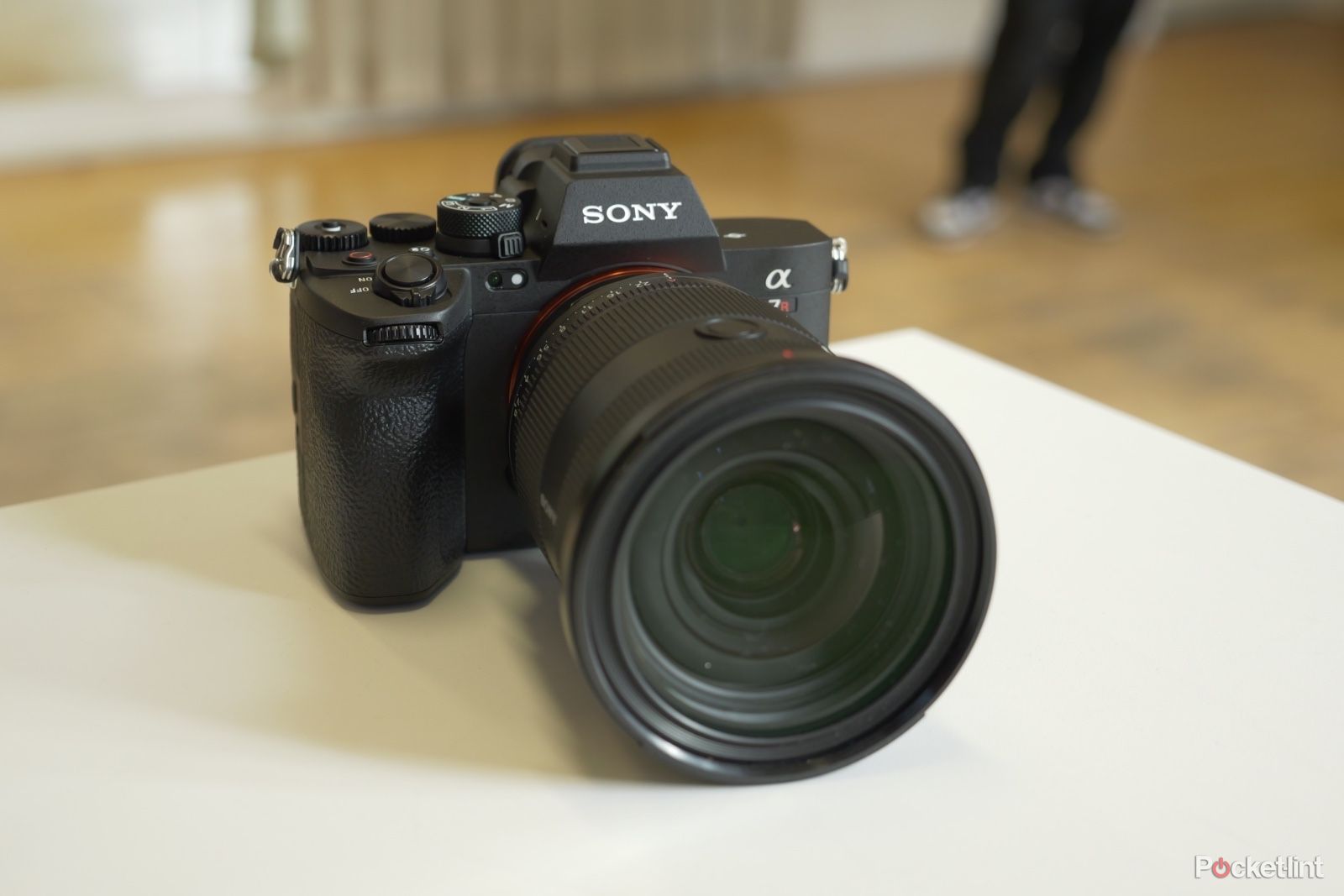 Sony A7R V
5. Best pro-grade camera for handheld photography
For the movers and the shakers
With top-tier autofocus and internal stabilisation, the Sony A7R V is the go-to for street photography, action shots, and everything else handheld.
Pros
Max video resolution of 8K at 25fps
Articulated LCD touchscreen monitor
Near-flawless in-body stabilisation
Full-frame BSI-CMOS sensor capable of 61MP photos
Cons
Battery life leaves much to be desired
When we hit the streets, camera in hand, we want something with top-tier stabilisation, processing speed, and autofocus – and the Sony A7R V delivers. Its in-body image stabilization is rated at 8 stops, which basically means you can use 8-times-faster shutter speeds than you would normally require before motion blur on static subjects becomes noticeable. Even for those pros with surgeon-steady hands, such stabilisation is a boon for handheld shooting.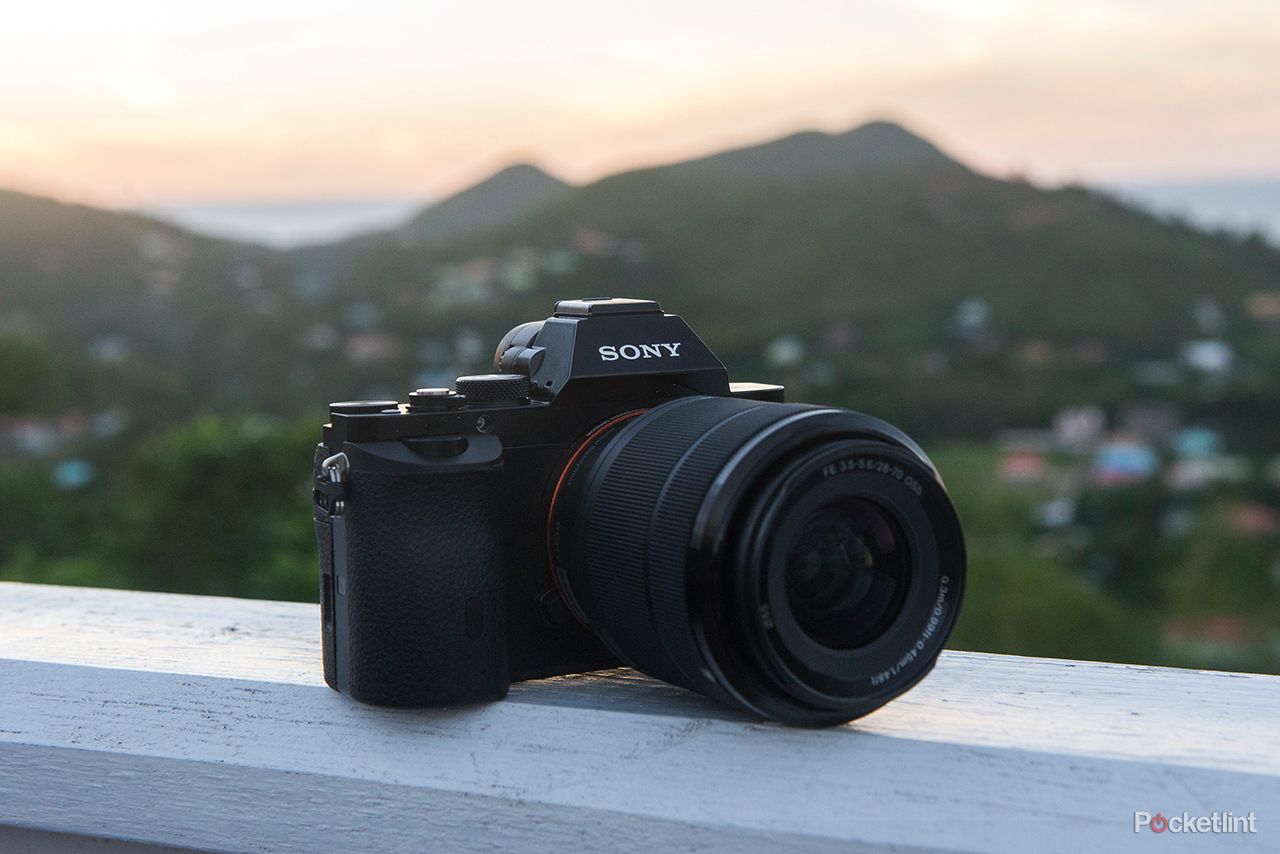 The autofocus is where the A7R V really shines. It boasts a dedicated AI chip and the universally-lauded Bionz XR processor to analyse inputs in real time, resulting in nearly instantaneous focusing. This is especially useful when shooting videos of fast-moving subjects, like cars and people in motion. In fact, the algorithm can track human bodies, faces, eyes, trains, planes, and automobiles, even as they jump and dance across the frame. It's almost uncanny how well this new AI-powered software is able to detect such subjects, but we're not complaining.
There's a lot to love about the Sony A7R V, and its excellent performance during handheld shooting is just one of its many accolades. The high price will certainly be a restraining factor for many people, including the pros, but for those who need a versatile professional hybrid, the A7R V is a fantastic choice.
The bottom line: What is the best professional-grade camera?
Ask any professional photographer this question, and there's a strong chance they'll say the Sony A1. We would agree. It excels in every area, and while most use it for filmmaking, the A1 is capable of everything from still-life portraiture to artistic action shots. With specs like 8K video, 50MP photos, and 30fps burst shots in RAW, it surpasses the competition with room to spare. But to enjoy such a versatile camera, you'll have to pay up.
That's why there are other worthy contenders on the list, as some models specialize in specific areas without tacking on features you might not need. The Panasonic Lumix S5IIX, for example, is our top choice for videography and filmmaking thanks to its ProRes codec support and 6K resolution capability. And for studio photography, we recommend the Fujifilm GFX100 II, a true workhorse that boasts a medium-format sensor and a 102MP photo resolution.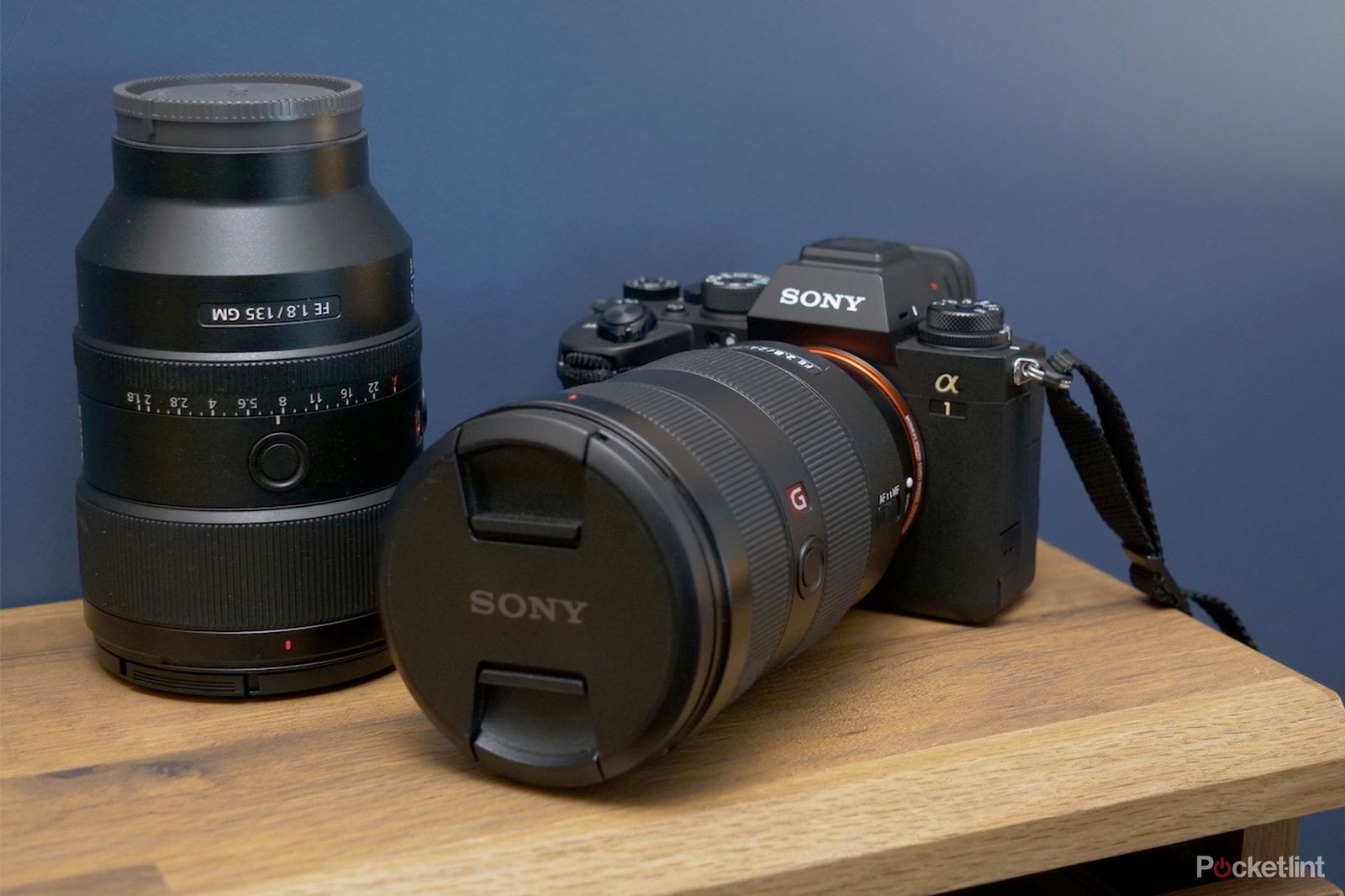 Sony A1
With an advanced full-frame sensor, lightning-fast processing, and video capabilities that go far beyond the bare minimum, the Sony A1 easily earns its stellar reputation.
What to look for in a professional-grade camera
The industry standard is quickly moving towards full-frame mirrorless interchangeable-lens cameras. "Full-frame" simply refers to the sensor size, in this case, 35mm. These large sensors are capable of capturing far more light compared to their crop-sensor cousins, so they produce data-rich images that can be easily manipulated in post. They also excel in low-light environments thanks to their greater sensitivity. You can think of full-frame sensors as the minimum since medium-format sensors are even bigger and better for many professional jobs.
A mirrorless camera is one which doesn't have a mirror between the sensor and the lens's aperture. These days, such mirrorless designs are superior to the previous industry favourite, the DSLR. They feature lighter weights, compact builds, silent shooting, and advanced autofocus functions. At this point, most DSLR designs only beat mirrorless cameras in a handful of areas, such as their greater power efficiency and optical viewfinders.
Finally, "interchangeable-lens" means exactly what the name implies. Professional photographers and videographers build up a collection of lenses, so fixed-lens cameras are rarely used in professional settings. This may be obvious, but it's an important consideration for those shopping on a tight budget. After all, as much as your camera-of-choice may cost, you'll always have to factor in the additional cost of glass.
What are the minimum video requirements for professional filmmaking?
Most clients want at least 4K footage these days since few screens can even display anything of higher resolution. For framerates, most cinematic productions require 24, 25, or 30fps, while commercials and documentaries may require up to 60fps. As far as compression goes, you'll rarely be asked to use a codec with higher fidelity than H.265, though ProRes and Blackmagic RAW formats are becoming more popular and may become the standard in coming years.
And while you'll rarely be asked to film in 8K, we think of it as insurance against poor framing since you can crop out blunders in 8K footage down into a 4K frame. With 8K, you don't have to worry about boom mics ruining the shot.
What are the minimum photo requirements for professional photography?
This is a little more subjective than the hard-and-fast requirements of videography, as it largely depends on the type of photos you're going to be taking. For example, wedding photographers typically need a camera with excellent automatic functions, like autofocus. They also require a camera with fast image processing so that they can snap away without delay in between shots. However, studio photographers have more time to set up their exposure, so automatic response times aren't as important as image quality. To shoot professional portraits or product advertisements, for instance, you will likely require a camera that can take RAW images at a minimum of 50MP.