Computers
The Samsung Galaxy S23 FE is official, here's everything you need to know
Key Takeaways
Samsung has officially announced the Galaxy S23 FE, along with the Galaxy Tab S9 FE and Galaxy Buds FE, as part of their new FE series of devices.
The Galaxy S23 FE boasts impressive specs, including a large 6.4-inch Dynamic OLED display, a 4,500mAh battery with fast charging, and a versatile camera setup.
While it may not have the top-of-the-line features of the Galaxy S23 Ultra, the Galaxy S23 FE offers plenty of power with a Qualcomm Snapdragon 8 Gen 1 chip and up to 256GB of storage. Availability and pricing will vary by region.
It's been the subject of rumours and leaks for months but the Samsung Galaxy S23 FE is now finally here, complete with a solid spec sheet and the promise of smooth gaming and pro-grade cameras.
Samsung today took the wraps off not only the Galaxy S23 FE but also the Galaxy Tab S9 FE and the Galaxy Buds FE to round out a whole new FE series of devices. But it's the new phone that we're most interested in and there's plenty to dive into. The new phone isn't going to compete with the Galaxy S23 Ultra, but if you're looking for something that isn't the Galaxy S23 towards the bottom of a modern lineup, this might be the phone for you.
An FE phone with specs for days
You take a look at a new phone's specs without starting with the display and the Galaxy S23 FE comes with a large-ish 6.4-inch Dynamic OLED offering that's backed up by Vision Booster tech that automatically detects bright lighting conditions to ensure that the screen looks great no matter the conditions.
The specs continue with a 4,500mAh battery and support for 25W fast charging which gets you to 50% capacity in 30 minutes of charge time. As for cameras, a 50-megapixel main camera is matched with a 3x 8-megapixel optical zoom and 12-megapixel ultrawide. Selfies are handled by the 10-megapixel camera up front.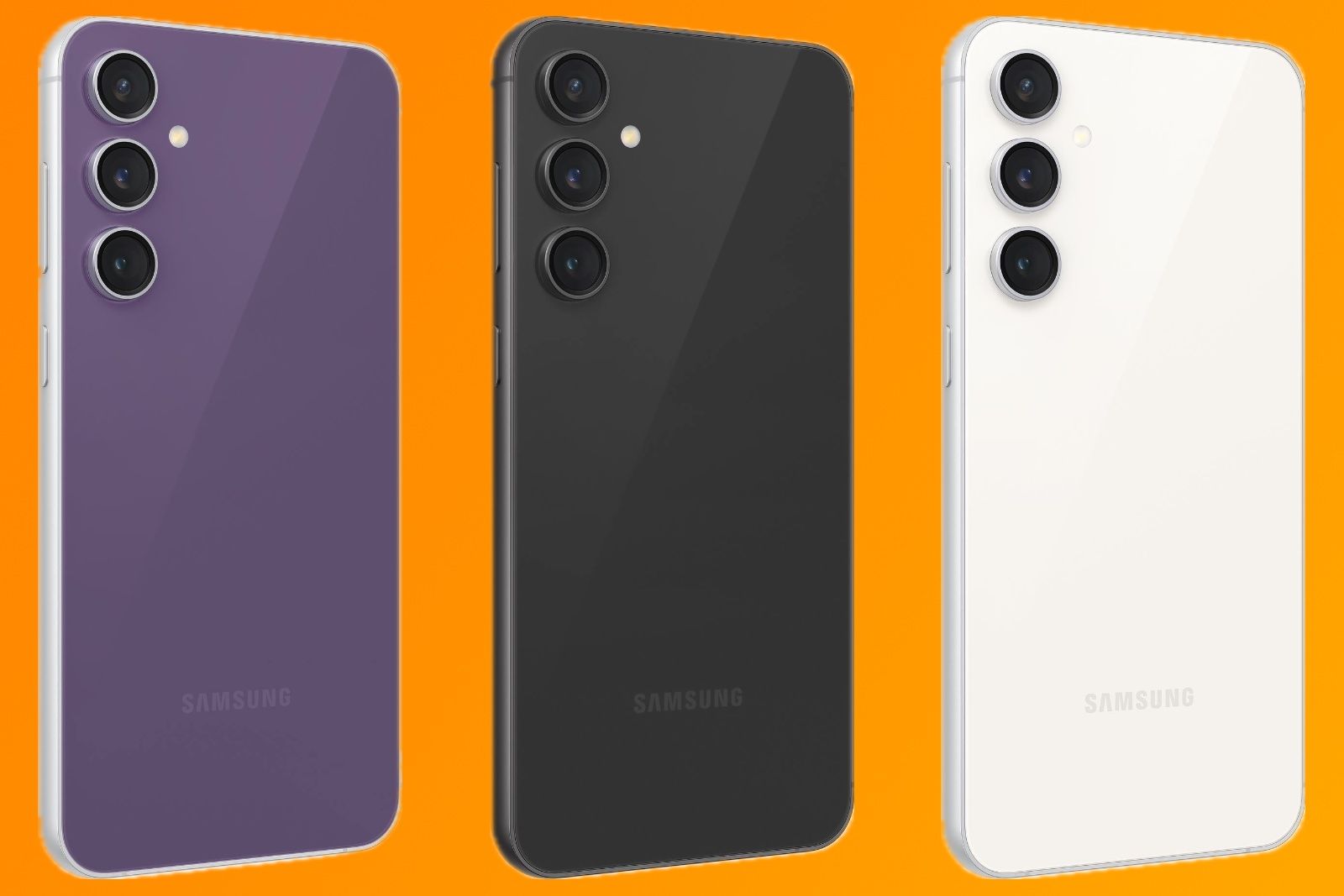 Samsung
The Galaxy S23 FE shouldn't be short of horsepower thanks to a Qualcomm Snapdragon 8 Gen 1 chip, although it obviously isn't the best silicon you can find in a phone right now. Still, it's more than enough as is the 256GB top-end storage configuration – you'll get 128GB as standard. RAM? That's 8GB across both configurations.
Founding things out, buyers can expect Android 13, an IP68 rating, and an optical fingerprint scanner and will get to choose from Mint, Purple, Cream, and Graphite colors when making their purchase. Special Indigo and Tangerine colours will also be available if you buy direct from Samsung.
Availability and pricing vary by region which means you might need to check your local Samsung website and retailers for confirmation. In the US, the phone will retail for $599. Preorders will start on October 5, and we're told that general availability will start on 26 October from carriers and Samsung.