Computers
Trailers, details, and how to watch
Key Takeaways
Netflix has announced a second season of Wednesday, but no release date has been announced yet. Viewers are eagerly awaiting more information.
The upcoming season will lean more into the horror aspect of the show and will not feature any romantic love interests for Wednesday.
While there are no trailers for the second season, a video was released announcing the renewal and teasing "more misery" to come. Netflix will continue to stream the series.
Netflix has announced a second season of Wednesday, but you may be in for a long, tortuous wait before you'll be able to watch it.
Read: Netflix tips and tricks: How to master your binge-watching experience
The streaming giant has yet to announce a release date or even trailers with footage of the new season, but there has been a steady drip of information from Netflix and the star of the series, Jenna Ortega. Here is everything we know so far about the upcoming season – including where you'll be able to stream it when it releases.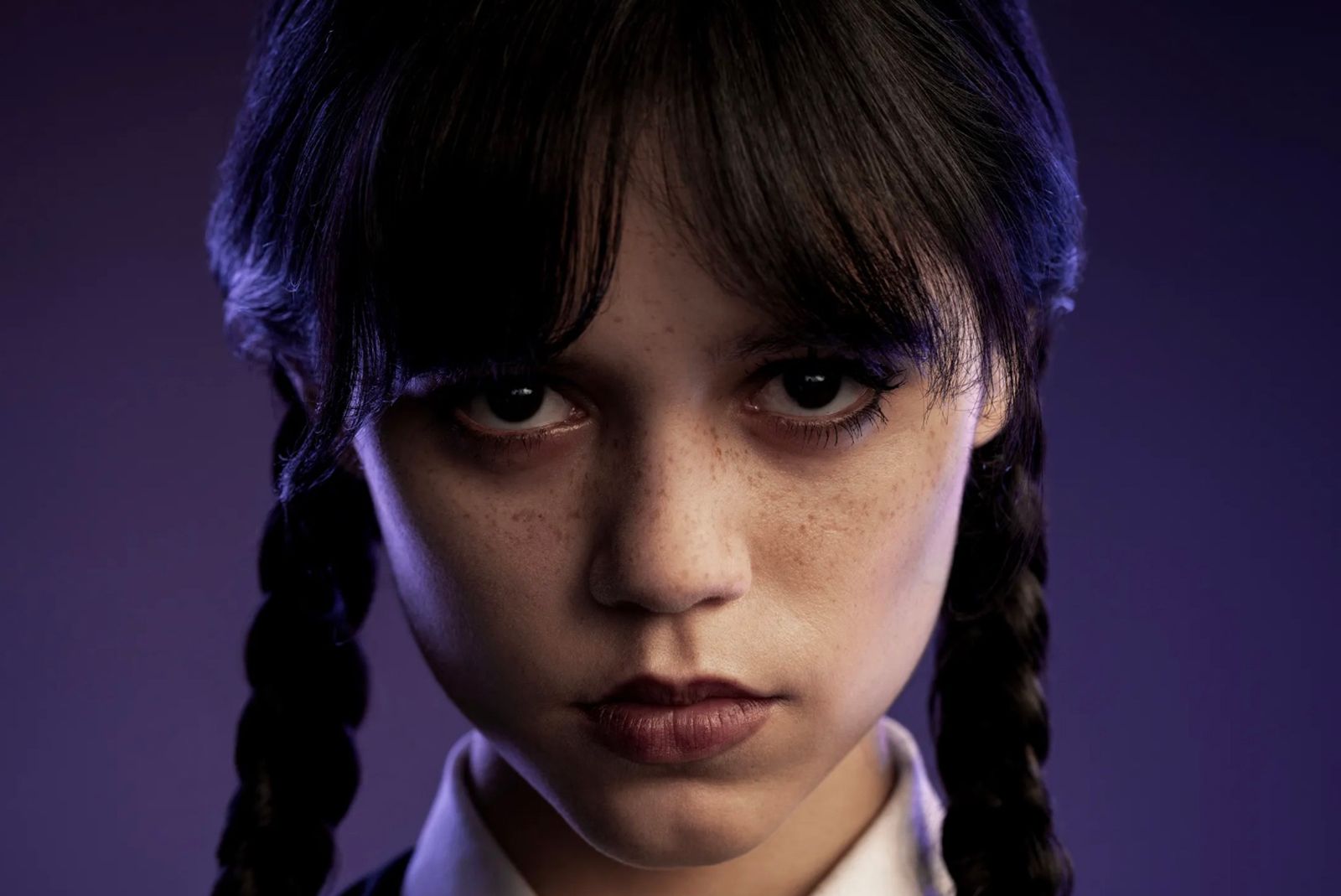 Netflix
Wednesday season 2: What to know
Netflix's Wednesday is a spin-off of The Addams Family franchise focused on the eldest Addams child, Wednesday. Most of you will recall Christina Ricci's portrayal of the macabre adolescent from the popular 90s live-action films, The Addams Family and Addams Family Values, but now there's a new Netflix series starring Jenna Ortega as the titular character.
The first season of Wednesday is a fun, wonderful, fanciful, and often dark story that shows a Wednesday rebelling against her mother and father and being sent to the Nevermore Academy in Vermont for outcasts, freaks, and monsters.
There, she becomes entangled in a gruesome murder mystery involving the students, local residents, and all sorts of monsters and ghouls including Hydes, werewolves, and more. In the end, Wednesday uncovers the killer, repairs relationships with her parents, and learns how to be a friend, but, of course, never loses sight of her morbid disposition.
Netflix has officially confirmed that a second season of Wednesday is on the way, and in June 2023, Jenna Ortega gave some interesting interviews in which she talked about plans for the next season.
In particular, she says that things are going to get scarier and that Wednesday will move away from any romantic entanglements, something that seems truer to the character.
Wednesday season 2: Trailers
Technically there aren't any trailers yet. However, on 6 January 2023, Netflix released a video (below) in which Ortega as Wednesday says, over season one footage: "Over the past few weeks I've been hunted, haunted, and mimicked millions of times across the internet. It's been pure torture. Thank you."
Set to Lady Gaga's Bloody Mary song, Netflix then reveals, "More misery is coming. The global phenomenon will return for season two."
Wednesday season 2: Release date
So far, Netflix has announced no date for Wednesday season two.
Neytflix has only said that it's coming – but given the timelines that its shows typically stick to, we'd imagine that a date sometime in 2024 is the earliest we'll see season two of Wednesday. The show was set to enter production in autumn 2023, but those plans are on hiatus with the Screen Actor's Guild strike still ongoing.
Wednesday season 2: How to watch
Netflix has confirmed it will stream Wednesday season two.
Netflix holds the streaming distribution rights for season one, but there was a lot of speculation about whether it would for season two. Rumours suggested Prime Video might, following Amazon's merger with Metro-Goldwyn-Mayer (MGM), which is the production company that makes Wednesday for Netflix. But none of that is true.
Wednesday season 2 cast: Who is coming back?
One can assume Jenna Ortega will return as Wednesday Adams. Xavier Thorpe, played by Percy Hynes White, is likely to join season 2 as well. We don't have any news yet on new cast members joining the series.
The following will probably round out the rest of the Wednesday season 2 cast:
Emma Myers as Enid Sinclair
Joy Sunday as Bianca Barclay
George Farmer as Ajax Pertroplus
Naomi J Ogawa as Yoko Tanaka
Jamie McShane as Sheriff Donovan Galpin
Luis Guzmán as Gomaz Addams
Catherine Zeta-Jones as Morticia Addams
Isaac Ordonez as Pugsley Addams
Fred Armisen as Uncle Fester
Christina Ricci's Ms Thornhill could even return.
Wednesday season 2 cast: How to catch up
Season one of Wednesday is now available to stream on Netflix.