Computers
What is Apple Check In and how does it work in Messages?
Apple has shaken up its Messages app with the latest releases of its new software updates for iPhone and iPad. There are a number of new features within the Messages app, one of which is called Check In. This feature is designed to provide a convenient way to tell your loved ones you've arrived safely at your destination. Whether it's returning home after a late night out or leaving early to catch a flight, Check In allows you to share your status with a chosen contact.
Here is everything you need to know about Check In, including how exactly it works on the iPhone and iPad and how you can use it.
What is Apple Check In?
Check In is a feature in Apple's Messages app for iPhone users. It lets you notify selected contacts when you arrive safely at your destination. The feature automatically detects your arrival and can share your location, route, battery level, and signal strength with your contacts, depending on what you have chosen to share. With seamless integration into iMessage, Check In offers peace of mind by sharing encrypted information and it means you don't have to remember to "message when you get home".
When you send a Check In, you will be able to choose whether you are driving, walking or taking public transport to reach your destination, and you can choose to add time too, whether that's an extra 15 minutes, 30 minutes or 1 hour. If you hit traffic, or there is a problem with the trains for example, Check In will know and automatically update your arrival time. If something doesn't seem right however, you will be prompted by the feature to check you are OK. If you don't respond within 15 minutes, Check In will alert the contact you've chosen to start a Check In with. The Check In feature is compatible with Live Activities too, so when you have sent a Check In to a contact, it will appear on your iPhone Home Screen so you can keep track of your progress.
By following the step-by-step instructions in this guide, you can make use of Check In's capabilities and enhance your personal safety, as well as find out what information is shared and what your options are.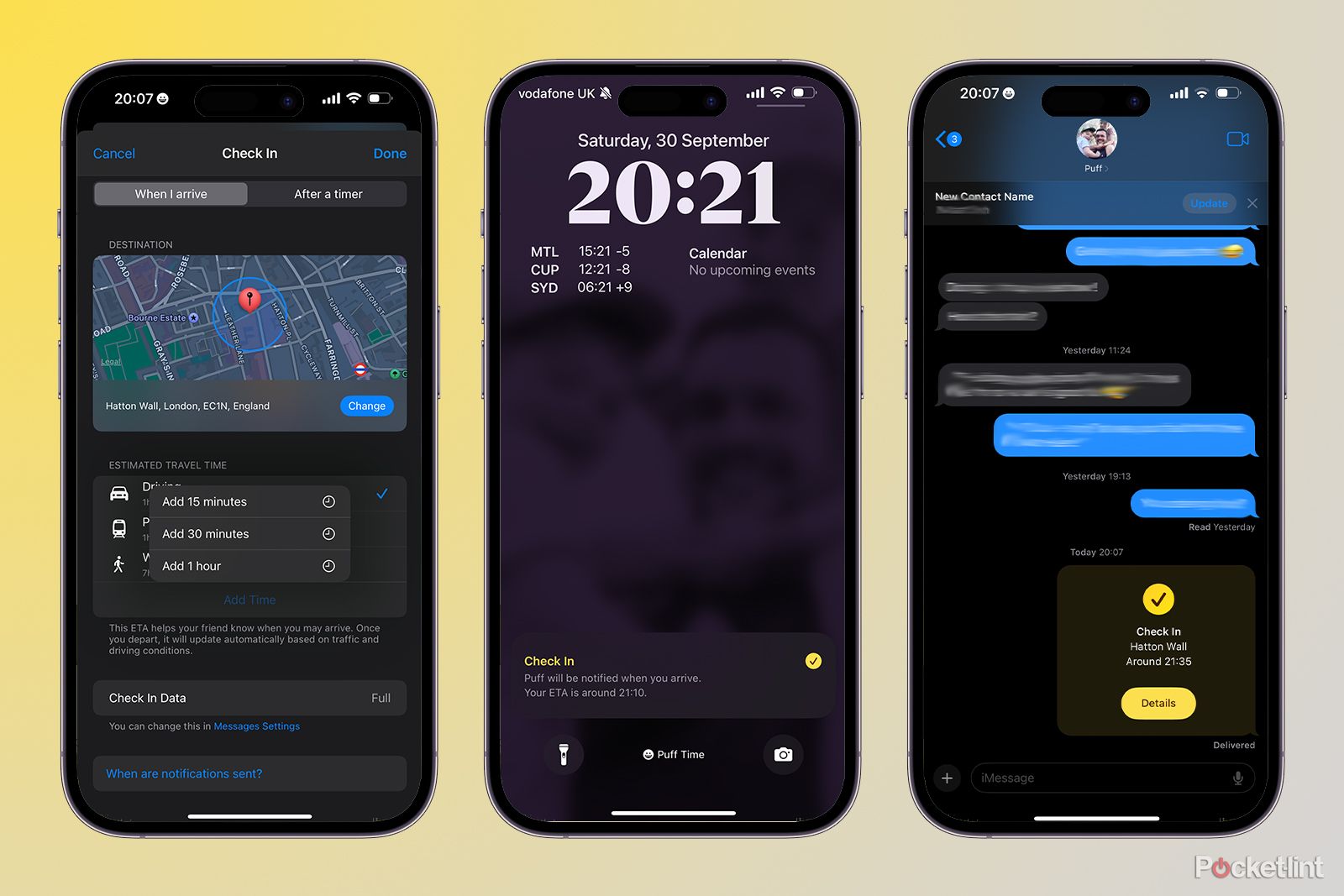 How does Check In work?
Apple released Check In with iOS 17 on 18 September 2023. Here's how Check In works and what you need to do to get it setup:
Open the Messages app on your iPhone
Select the conversation with the person you want to notify when you arrive home
Tap the + (plus) button located to the left of the text field
Choose More
Select Check In from the menu
If it's the first time you are using the feature with that contact, press Continue
You'll need to press Continue again to allow your iPhone to prompt you if you aren't making progress towards your destination
You'll then need to choose between sharing Limited and Full data if you don't arrive at your destination
Select Send a Check In
Press Edit on the yellow box that appears in the Messages input field
Choose between When I arrive and set a destination or select After a timer and pick a time
Select Done in the top right
Press the blue arrow to send the Check In message
For the When I arrive option, your iPhone will estimate your arrival time based on your current location and provide an option to edit it if needed. For example, if you are heading home after dinner out but you plan on stopping by the shop on the way back, you can add an extra 10 minutes or so. In addition to this, if your plans change during the journey, you can adjust the expected arrival time in the Check In interface. Once you reach your destination, your contacts will receive a notification confirming your safe arrival. For the After a timer option, you simply pick a time, whether it's 5 minutes or 1 hour and your contact will be alerted.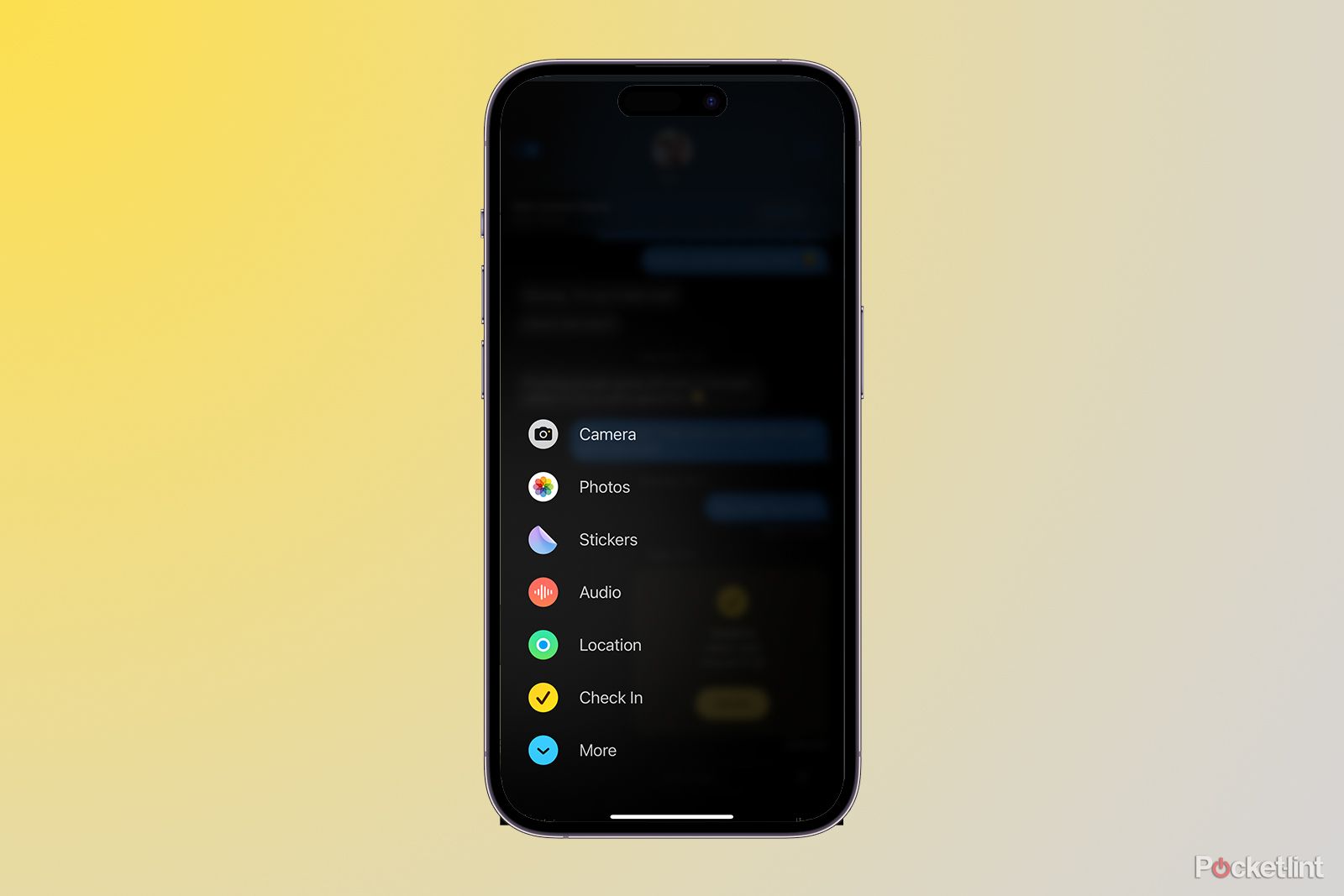 If you don't reach your destination within the expected time frame and don't disable Check In, the information your chosen contact will see depends on whether you have opted to share Full data or Limited. We recommend choosing to share Full data if it is a trusted contact you are sharing with as the contact will see your full route if you don't arrive at your destination, which could be very helpful. Full data shares battery details, network signal, route travelled and location of last iPhone unlock or Apple Watch removal. Limited shares just your battery details and network signal. Apple said this information is encrypted.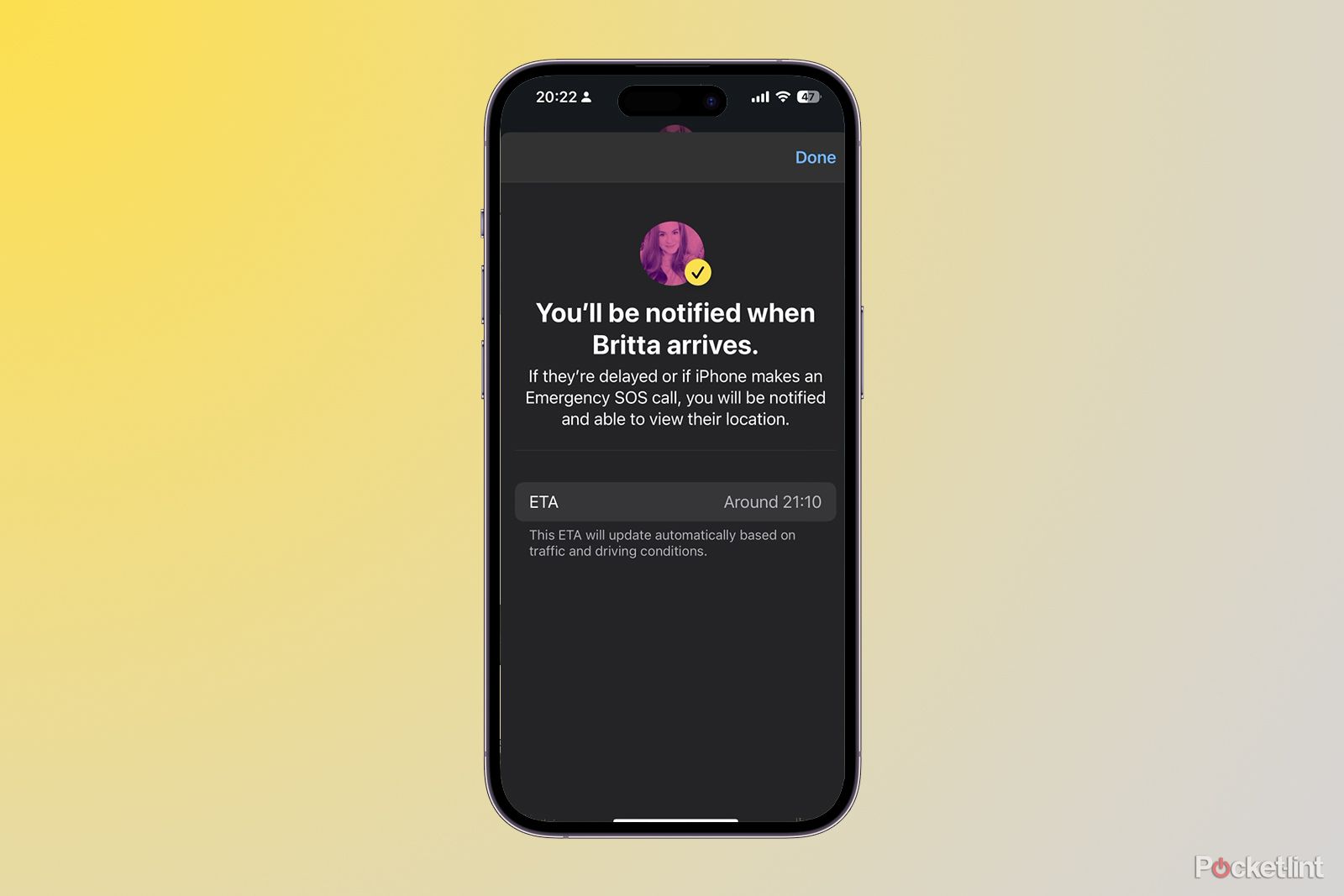 The contact you have chosen to Check In with will be notified in a couple of instances. Firstly, they will be notified when you send the Check In. Your destination and your estimated time of arrival will be shared here. They will then be notified when you arrive at your destination – this happens automatically and it will end the Check In.
If you are delayed or your iPhone makes an Emergency SOS call, you will be prompted. If you do not respond within 15 minutes of being prompted, your contact will be notified. Lastly, your contact will get a notification if your iPhone is offline for an extended period of time.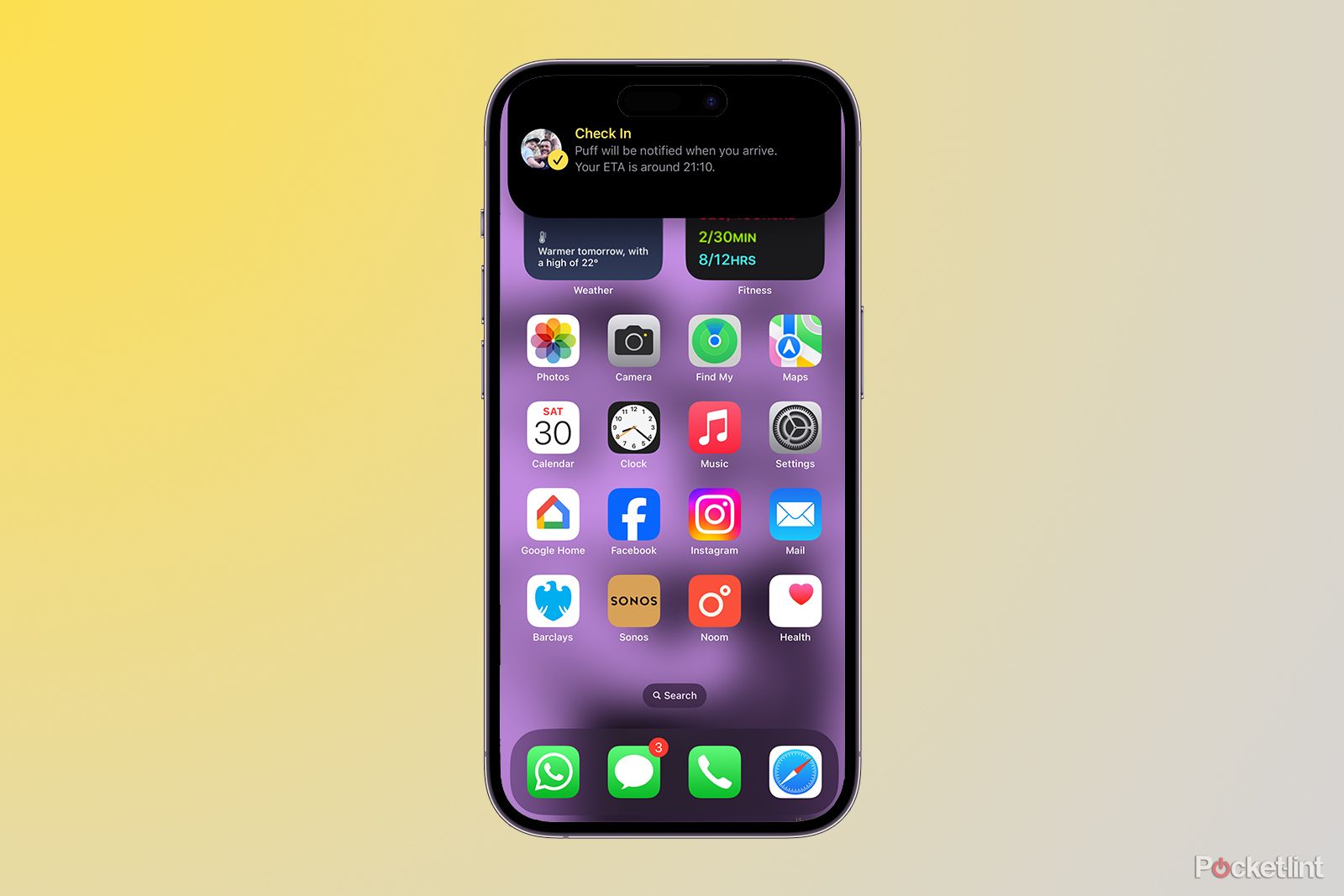 Does Check In share your location in real time?
No, Check In does not share your location in real time. It only notifies your chosen contacts when you reach your destination or if your progress seems abnormal. If you want to share your location in real time, you can use separate location-sharing features available on your iPhone.
When will Check In be available?
Check In was introduced with Apple's iOS 17 software update on 18 September, so it is available now. To access it, head to the Messages app, tap on a contact, press the + next to the message input field and tap on more. You can drag Check In to the main apps that appear when you press the "+" icon if you plan on using it regularly.
Which iPhone models support Check In?
Check In is supported on all iPhones running iOS 17. We have an iOS 17 system requirements feature that will allow you to see if your iPhone is compatible with the latest software.