Computers
What is Chromebook Plus and will it convince you to buy a Chromebook?
What do you think about when you see a Chromebook? Google knows there's a good chance you'll say "cheap netbook for the kids," but it's been working for years from the ground up to crack that narrative. It's introduced a new scheme called Chromebook Plus which assures more power, storage, and apps on a new class of devices than you may expect from a cloud-first experience for years. So, what can you expect from a Chromebook Plus device and will those bullet points convince you to buy one? We lay out the details.
But first, what's the deal with Chromebooks?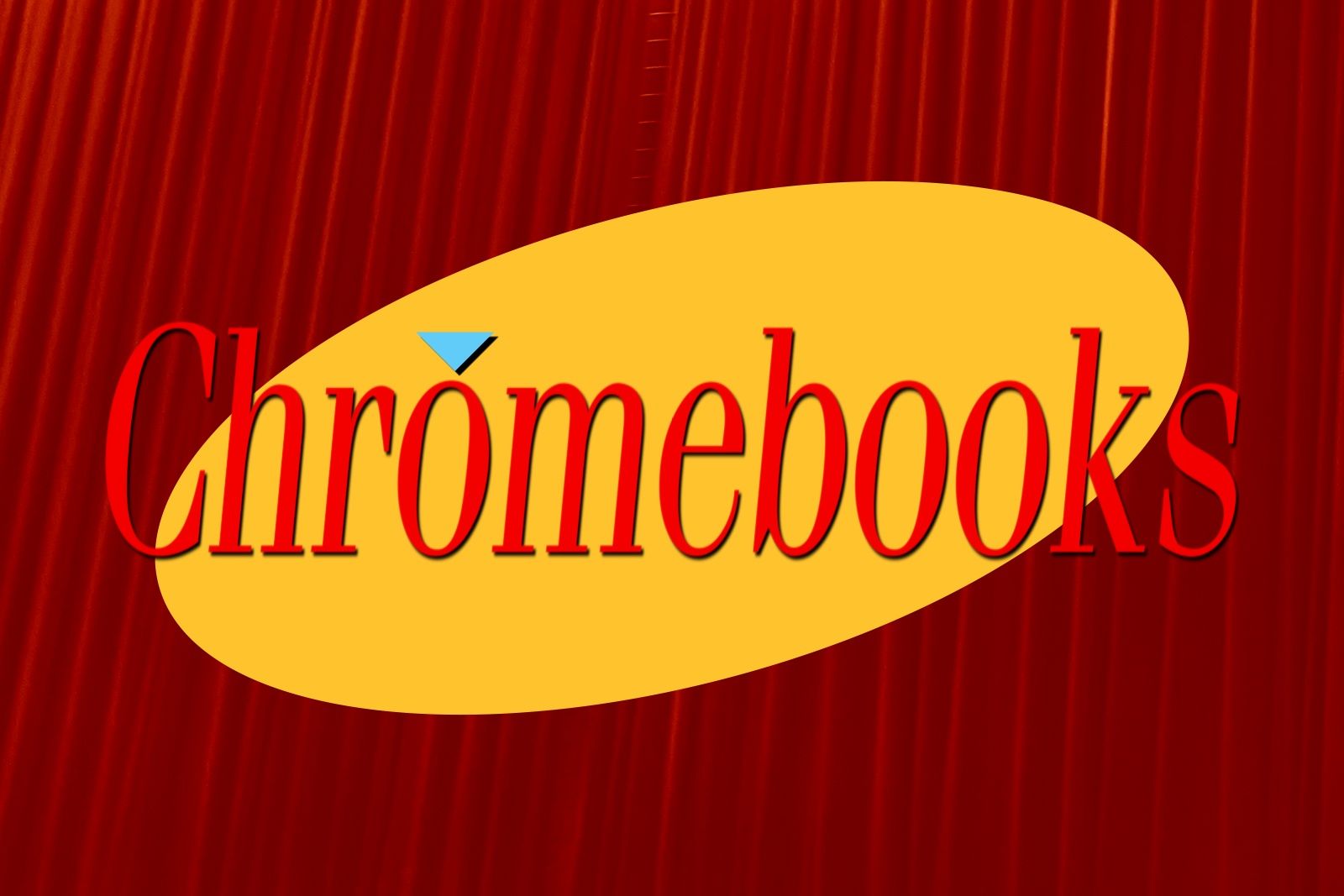 Before we step into the future, we must first backpedal to the beginning. Okay, maybe not that far – perhaps up until the last couple of years.
As we've said, Chromebooks have seen great success with penny-pinching consumers and the education sector. Both audiences went into a buying frenzy when the pandemic hit its peak. This surge in ChromeOS users may have been great for Google and its partner manufacturers, but it also put more pressure on a longstanding sore point of the platform – there just are not enough apps. Google rallied its developers to freshen up ChromeOS's functionality with features like Phone Hub (via XDA-Developers). It also began striking up relationships with the likes of Microsoft and Valve for major campaigns such as bringing official Minecraft and Steam clients to ChromeOS. Creatives were able to glom onto Adobe's Photoshop on the Web, LumaFusion for video editing, and much more. Linux became easier to handle and opened up a portal to even more programs. In 2022, manufacturers began selling "gaming Chromebooks" focusing on fast display refresh rates, RGB accent lighting, and cloud gaming services like GeForce Now, Xbox, Amazon Luna, and not Google Stadia (RIP).
Those on the hunt for Chromebooks these days can find them for less than $100 to over $1,000 from your pick of retailer, but you wouldn't be able to tell one from the other based solely on price alone unless you could decrypt the major spec points on each product. Google had a webpage promoting Chromebooks with some Plus and Premium labels that were never actually used at stores and sellers. The company likely realized it needed a better, more prominent way to convey which Chromebooks could do what.
What's Chromebook Plus (and what does 'X' have to do with it)?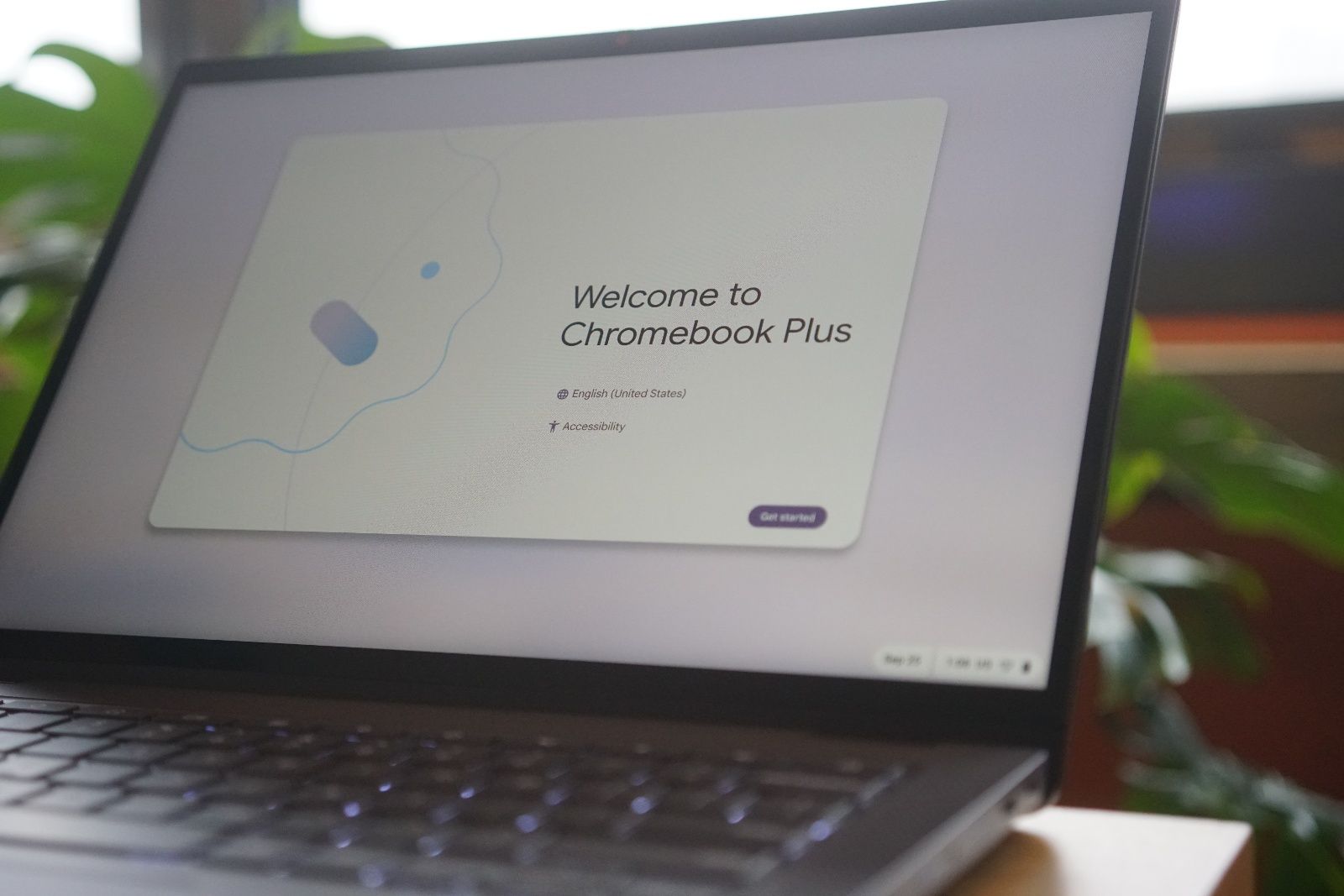 In June 2023, 9to5Google found hints in the Chromium Gerrit – the public-facing code repository for Chromium-based operating systems, including ChromeOS – that the company was working on an initiative dubbed "Chromebook X." It's not related to a specific piece of upcoming hardware, but rather an overarching brand for a bunch of powerful devices priced in the mid-three digits. A lot of the details reported have turned up when Google came out and announced Chromebook Plus in early October. You can find details of the first batch of Chromebook Plus laptops with our separate story here.
Hardware
With the scheme, the company is pushing laptops with a starting price of $399 and promising the following minimum key specifications (you may see more expensive configurations with higher-tier components):
12th-gen Intel Core i3 or AMD Ryzen 3 7000 series
8GB RAM
128GB storage
1080p webcam
1080p IPS display
A Titan C2 security co-processor
Conveniently enough, Google says these standards should bring twice the performance, twice the memory, and twice the resolution on each respective spec as seen on similarly-priced Chromebooks heretofore.
Exclusive ChromeOS features and app discounts
Google is still promising smooth and fast experiences on your average Chromebook, many of them assured to last for up to 10 hours of video playback and up to 10 years of software updates. However, Chromebook Plus devices will be getting a few exclusive extras on top of all that to imbue a sense of je ne sais quoi. They include:
Dawn to dark wallpapers centered around scenery that changes from sun up to sun down and into the night.
Temporal noise reduction to further refine your webcam's sharper picture no matter which app you use to video conference.
Automatic two-way Google Drive file sync that allows you to easily update uploaded documents while offline.
Magic Eraser, already on Google Photos on mobile, is coming to Chromebook Plus. It removes and patches up distracting bits in your pictures.
The company also teased a universal generative AI agent (basically a little-to-no-chat version of Google's Bard chatbot) that it looks to deploy on Chromebook Plus devices over the next year. It'll appear as a context-aware button that users can click to instantly write a social media post or parts of an essay, summarize and explain concepts of an article, and even help assemble a workflow for all the tasks you need to complete in a given day. In addition, a prompt-based image generator will also be available to feed wallpapers or even a webcam background – all of this right from the operating system level. These and other new features will come packaged in Feature Drops – much like those on Pixel phones – once a quarter in addition to the monthly regime of security patches.
If you own one of the few pre-existing Chromebooks that fits Chromebook Plus's spec footprint, Google has told us that your device will receive the same Chromebook Plus treatment that new and upcoming devices will. Got a Pixelbook Go from 2020? That probably won't do. But an HP Dragonfly Pro? That will.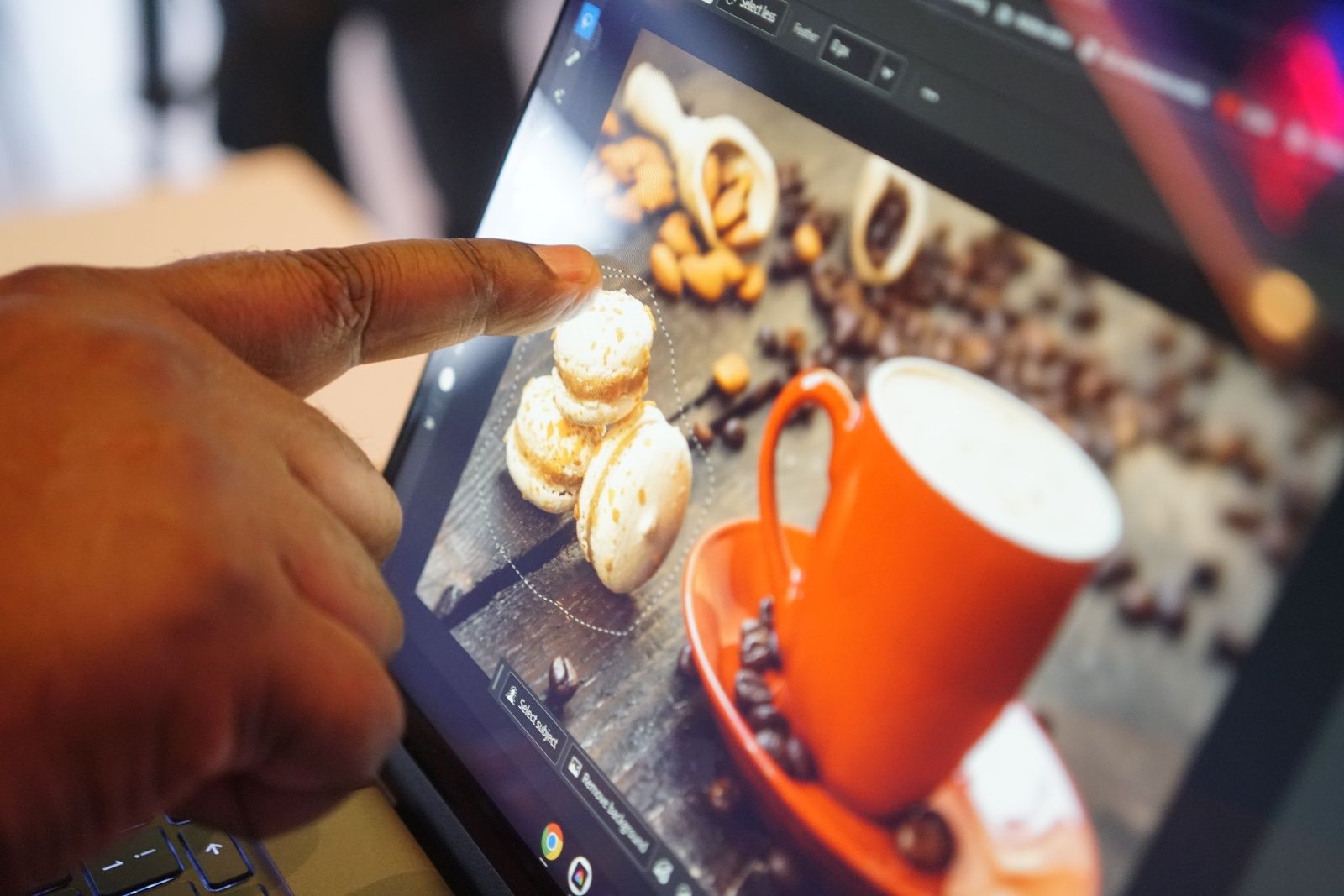 To top off this layer cake of software, Google has also partnered with Adobe to provide Chromebook Plus buyers free three-month premium subscriptions to Adobe Photoshop on the Web and Adobe Express – this includes credits to use its Firefly generative AI engine plus access to stock photos, video, templates, and licensed fonts. This is in addition to all the existing perks that Chromebook users get, including a free three-month membership to cloud gaming service GeForce Now's Priority plan, 100GB of complimentary Google One cloud storage, 25% off LumaFusion, and, still on offer as of writing, Minecraft for free.
At the outset of this program, four Chromebook makers are kicking things off with a selection of eight (technically nine) models – three of them starting at the highlighted $399 price point, but the spectrum goes up to $800. We'll have to see if Google and its partners can make the sale to curious customers more clearly than they previously have and bring up the average sales price for Chromebook upgrades.
If you're still hankering for more of Google's angle on Chromebook Plus, the company has an entire website dedicated to the program.